Receiving Generous Gifts: this week at VOH Africa
Welcome to our weekly news roundup! Here we share stories from each of our Villages about our Programs, celebrations, children, and staff. If you'd like to receive these updates via email, please subscribe to our newsletter.
Only 2 Evenings of Hope Left!

Join us this Fall for An Evening of Hope in your area!
The next evenings will take place: 
November 10th in Mississauga, ON at PORTICO Community Church
November 16th in Newmarket, ON at Cedarview Community Church
Mark your calendars now for an Evening close to you! Tickets are now available via Eventbrite.
Read our recent blog to learn more about these events:
Zimbabwe: New Bunk Beds!
Here at VOH Zimbabwe, we were happy to receive a donation of 20 bunk beds and mattresses from Higherlife, a local organization located in Harare. We are in the process of replacing the beds in all of the children's homes and this donation was very timely.
The children were thrilled to be getting new beds and were excited to help deliver them to the homes! We are always very grateful for donations that come from friends and partners right here in our community!
Kitwe: Gifted School Supplies!
VOH Kitwe was happy to be visited by Ngosa, a former VOH child, and her husband. They came to the Village to donate books and pens to our school. Ngosa grew up at VOH and completed her grade 12 education here. She was brought to the Village in 2002 after her mother passed away. The relatives she was living with were mistreating her, and fortunately, we were able to bring her into the VOH family.
During her visit, Ngosa told us how much she appreciated the care, love, and support she received from VOH and she wanted to show some appreciation by bringing the gifts. The children were all happy and excited to have a former VOH child come back to visit them. Currently, Ngosa is studying to be a nurse and her husband is a Pastor.
Mwanza: New Bibles from the Gideons!
Gideon international visited VOH Mwanza recently and gave out free New Testament Bibles to children from grade 3 to grade 7! The Gideon's mission is to get the Bible into as many hands (and hopefully hearts) as possible. Our staff and Administration were also given copies for themselves.
They visited many schools across the region and we were thankful to have them visit VOH Mwanza. They promised to come back again next year.  Many of our community children don't have their own copy of the Bible, and really appreciated this gift. Our hope is that the children will read their Bibles and better understand God's love for them.
Burundi: Spending Time with our Young Adults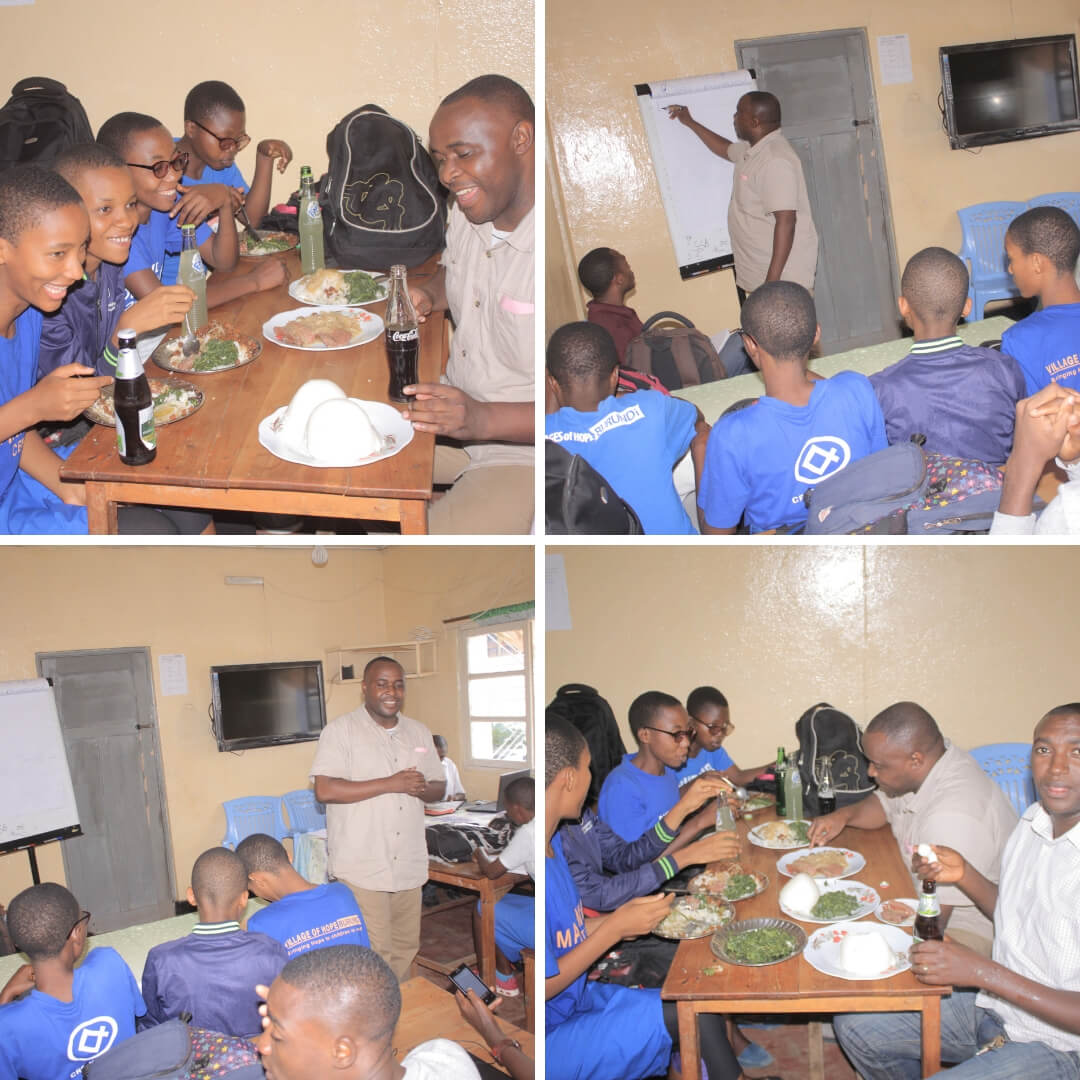 This week at VOH Burundi, the Director and the Lead Team had fellowship time with our older teenagers. We wanted to encourage them to continue committing to their studies so they will be well prepared for the future.
After spending time together to plan and set goals for the coming months, we shared lunch together. It is always a special time when children can talk to their teachers and leaders without any barriers, feeling free to express their thoughts, their hopes, their dreams and their fears!
Malawi: Friday Chapel!
At VOH Malawi in Kauma where our school, Hope Academy, is located, every Friday afternoon we have a chapel service. We sing, dance, worship, and hear the word of God. Our children and children from the community love this service and always look forward to Friday afternoon.
One of our most committed chapel-lovers is Never. He attends ever service. Never attends our baby class at Hope Academy. He has four brothers and one sister. Never likes playing football and wants to become a doctor when he grows up. He enjoys sitting in the front row at the Kids church!
Mongu: Meet Sam
VOH Mongu would like you to meet Manyando, but we call him Sam. When Sam came to live in the children's homes, he introduced himself as Manyando, which translates to 'Problems'. Sam was born December 12, 2001, and he came to live at the Village when he was 15.  Samuel lost both of his parents and his only guardian, his aunt, unfortunately, is unable to care for him due to finances. When he came to VOH, we wanted to give him a new name that didn't mean "Problems', so he chose 'Samuel'. Samuel means "Heard by God".
Sam has been hand carving his own cooking sticks out of wood. He has managed to make 20 cooking sticks. His plan is to sell the sticks to the village ministry department and buy clothes, shoes, and other necessities. We look forward to seeing the finished products!
Chongwe: Discipleship Program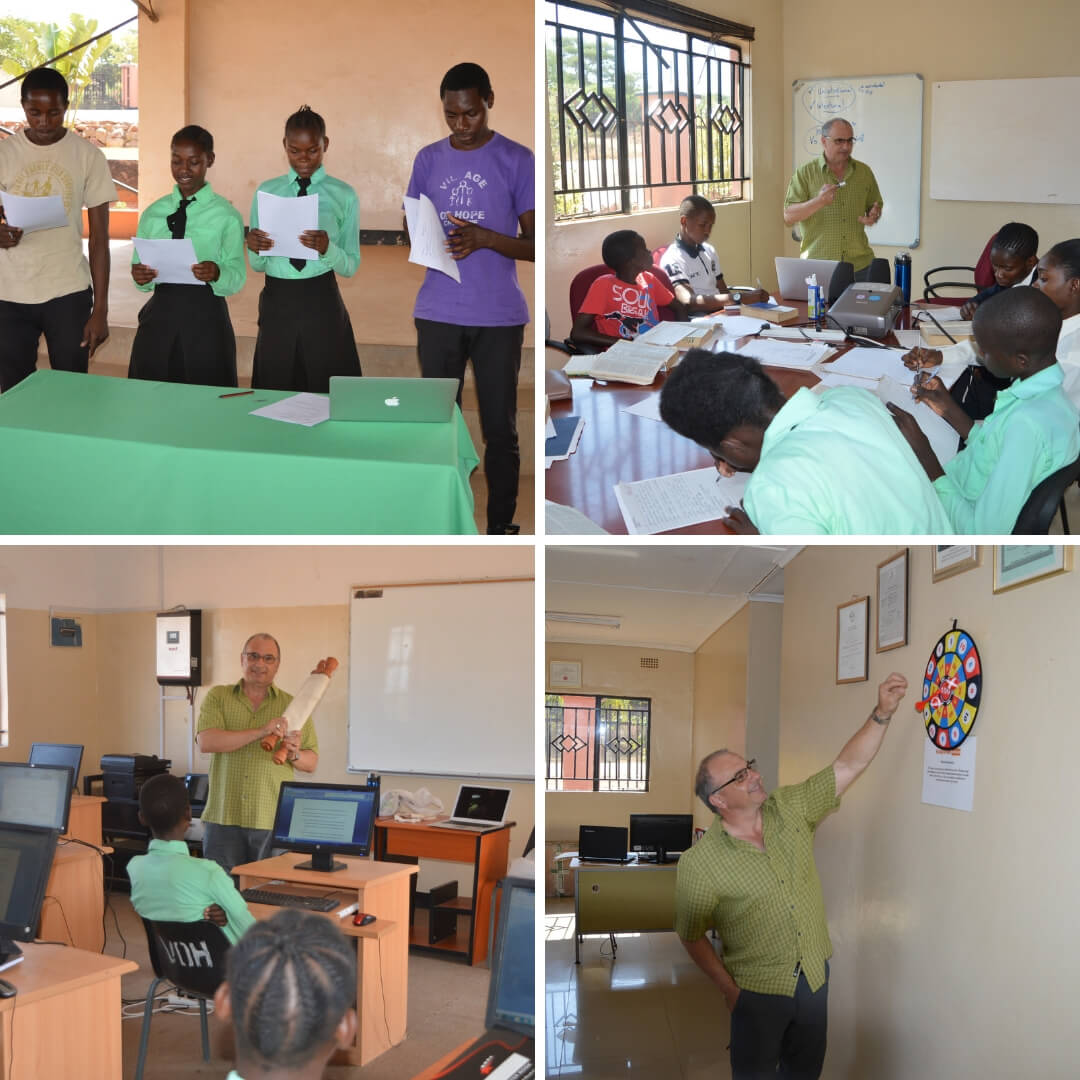 At VOH Chongwe, one of the ways we bring hope to the children in need is through our discipleship program, pioneered by our Executive Director Uncle Serge. In this program, the children learn about God and His love for them. They also learn how to build their relationship with Him. The children take part in different activities such as public readings of scripture, watching videos, and group discussions.
We thank Uncle Serge and staff for making this program such a success!  This program is now being conducted by several different groups at our Village and it is great to see children and staff studying the Bible and learning together!
Here's our Photo of the Week:
Don't forget to follow us on social media for more stories and pictures: