Visiting the Elderly: this week at VOH Africa
Welcome to our weekly news roundup! Here we share stories from each of our Villages about our Programs, celebrations, children, and staff. If you'd like to receive these updates via email, please subscribe to our newsletter.
Are you attending Evenings of Hope this month?

Join us this Fall for An Evening of Hope in your area!
The evenings will take place: 
October 13th in Vancouver, BC at Broadway Church
October 20th in Langley, BC at Christian Life Assembly
November 3rd in Ottawa, ON at Ottawa Bethel
November 10th in Mississauga, ON at PORTICO Community Church
November 16th in Newmarket, ON at Cedarview Community Church
Mark your calendars now for an Evening close to you! Tickets are now available via Eventbrite.
Read our recent blog to learn more about these events:
Mwanza: Visiting the Elderly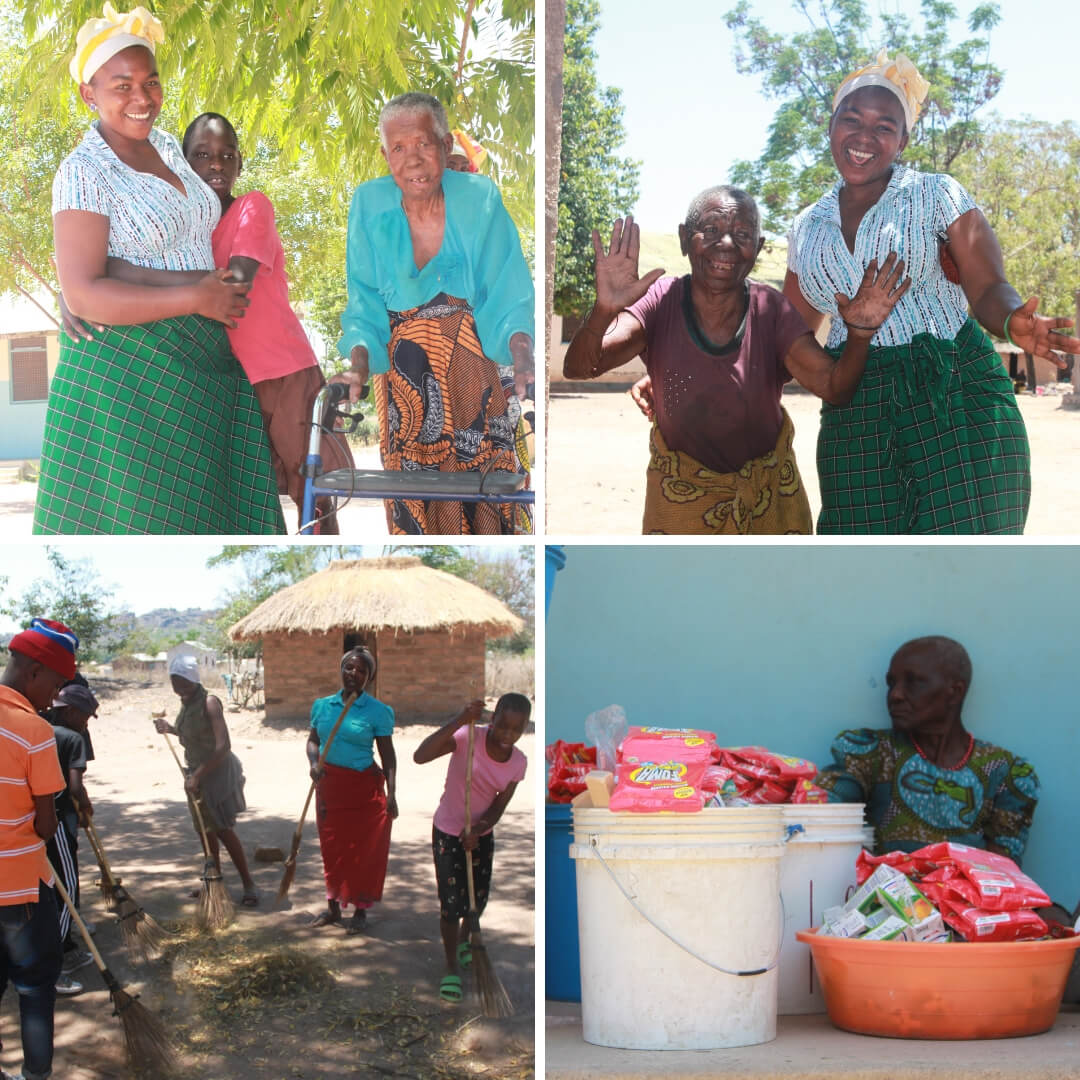 Recently 15 of our children and 5 staff members from VOH Mwanza went to visit a home for the elderly in the community. The home cares for 90 elderly people who do not have family or other people to help care for them. The kids and staff helped with cleaning up the environment by sweeping and clearing garbage. They also went with a donation of food and toiletries for the residents of the home. Lastly, they took time to visit with the older people, who were very grateful for the company!
These outings in the community help our children know they have something to offer, that they can help and make a difference and that it's good to start serving from a young age!
Burundi: Feeding Program Update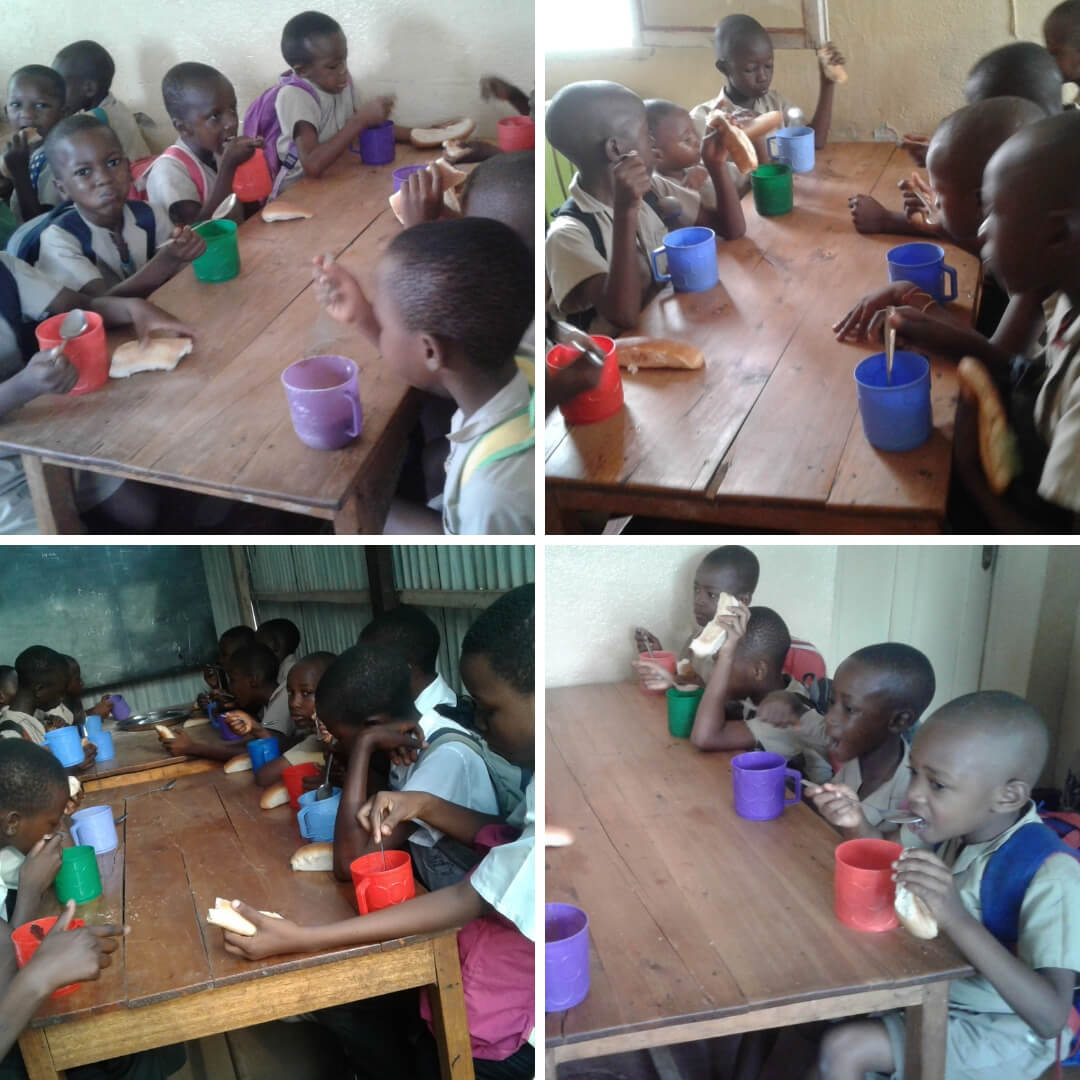 At VOH Burundi, we provide a daily feeding program to the children in our care. Before they go to school, our children receive a nutritious meal each morning at Bwiza centre. This meal helps them focus during their lessons and ensures they grow healthily.
The surrounding community and the children themselves are very thankful for the difference we are making in the lives of these children and the changes noted in their health progress. We are grateful for all our sponsors whose sponsorships allow us to provide to the children in our care!
If you are interested in sponsoring a child, visit vohafrica.com/child-sponsorship
Chongwe: Learning Tailoring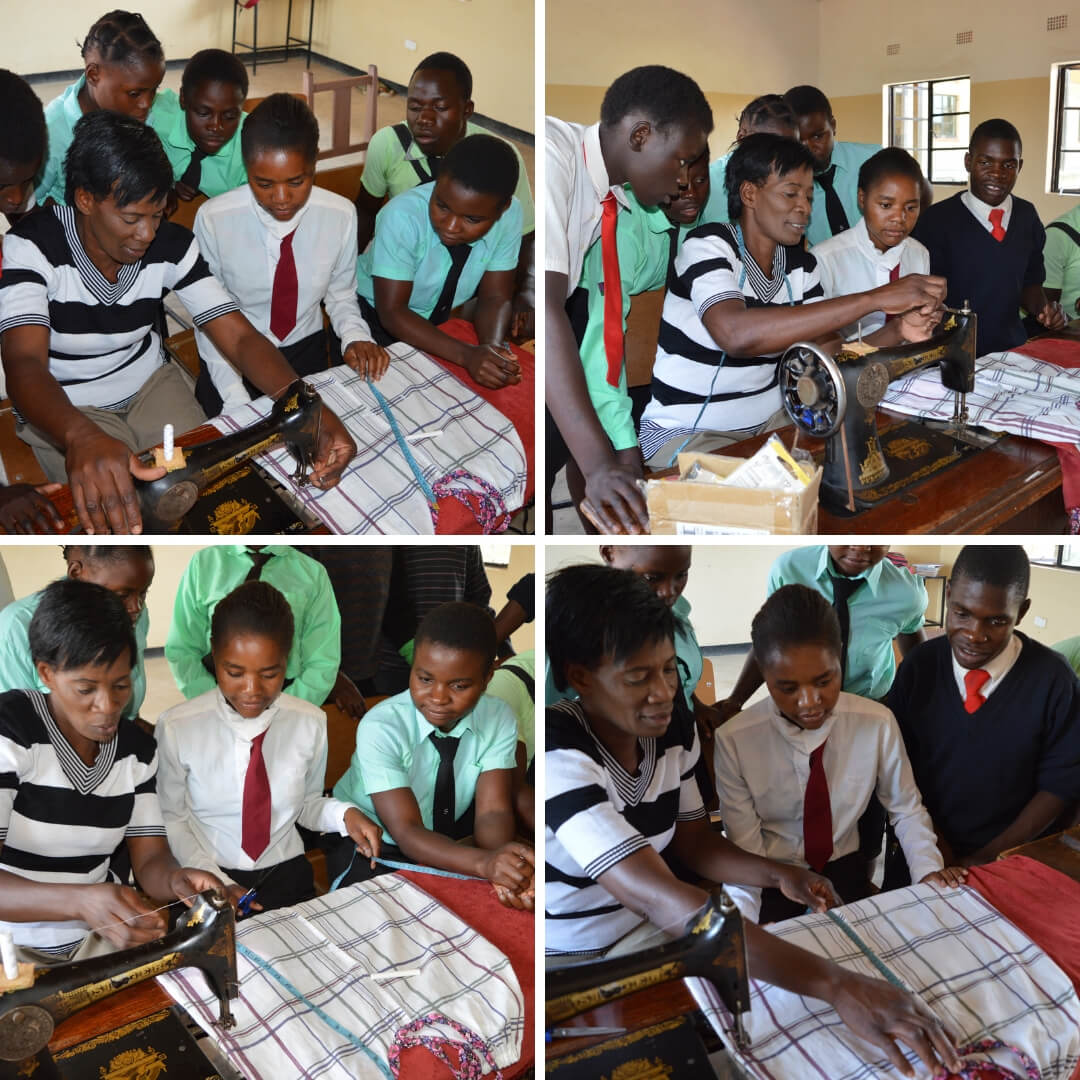 At VOH Chongwe we are blessed to have Mother Christine teaching the children tailoring. The children are happy to learn this new skill and they are having fun doing it! This skill can be a source of income for them one day when they grow up. We are grateful to our partners who donated the sewing machines to the Village.
Kitwe: New Satellite School Now Open!
VOH Kitwe recently expanded our community by opening a satellite school in an area called Luongo, not far from Kitwe. Children in this community do not have an opportunity to enrol in school because the government school is very far away, and most end up not attending school at all. Everyone in the Luongo area is grateful to see that their children are now able to get a basic education!
Yesterday, our Village Director, Everlyn Chitente, stopped by the Luongo school for a visit. She was pleased to find the class in session and doing well. Thanks to all our sponsors and supporters who made this expansion possible!
Malawi: Enjoying Our New Classrooms!
At VOH Malawi's Hope Academy school in Kauma, our children are enjoying learning. We are in week four in our new classrooms and the kids are so excited about our new school block! Every day is a happy learning day for them. They learn subjects like English, Mathematics, Arts, and general life-skills.
Being in school is such a joy and blessing for these kids and we are thankful for every donor and sponsor that has helped make this day a reality!
Mongu: 17 Children Healthy and Discharged!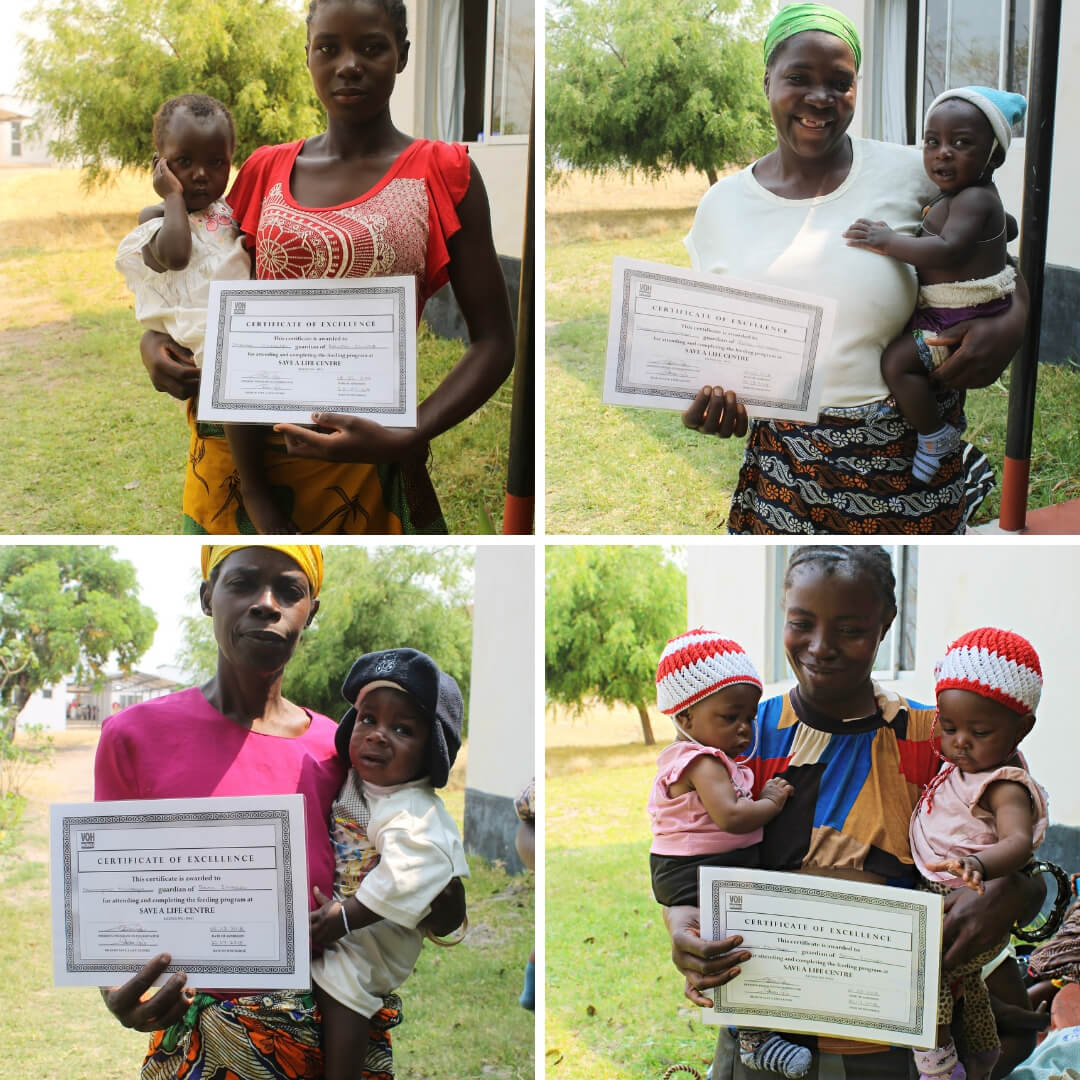 VOH Mongu was excited to have 17 children healthy and able to be discharged from the feeding program this week!
Our Save A Life Feeding Program is a six-month program where we help malnourished children become healthy and stable and help the guardians develop the skills needed to better care for their children.
All 17 of the children discharged have improved so much during their time here. One of the twins pictured, named Mary, went from being 1.9kgs upon admission to being 5.78kgs when she was discharged!
These children and their caregivers will now come back in one month for follow-up, at which point we will make sure that they are still improving and staying healthy. They will also be visited by our Save A Life staff in the coming weeks to ensure that they are running their microbusiness well and keeping their home clean and sanitary for their family.
Zimbabwe: Vacation Bible School!
VOH Zimbabwe was happy to host a team from Parry Sound, Ontario for the past two weeks. They held Vacation Bible School for the children. One of the activities was teaching them arts and crafts.
The children love these fun activities, which also help educate them about the Bible. They draw and colour biblical characters and learn about stories from the Bible in an interesting and interactive way. Thank you, Parry Sound, for taking the time to bless our children!
Here's our Photo of the Week:
Don't forget to follow us on social media for more stories and pictures: