Health Checkup: this week at VOH Africa
Welcome to our weekly news roundup! Here we share stories from each of our Villages about our Programs, celebrations, children, and staff. If you'd like to receive these updates via email, please subscribe to our newsletter.
Are you attending Evenings of Hope this month?

Join us this Fall for An Evening of Hope in your area!
The evenings will take place: 
October 13th in Vancouver, BC at Broadway Church
October 20th in Langley, BC at Christian Life Assembly
November 3rd in Ottawa, ON at Ottawa Bethel
November 10th in Mississauga, ON at PORTICO Community Church
November 16th in Newmarket, ON at Cedarview Community Church
Mark your calendars now for an Evening close to you! Tickets are now available via Eventbrite.
Read our latest blog to learn more about these events:
Burundi: Health Checkups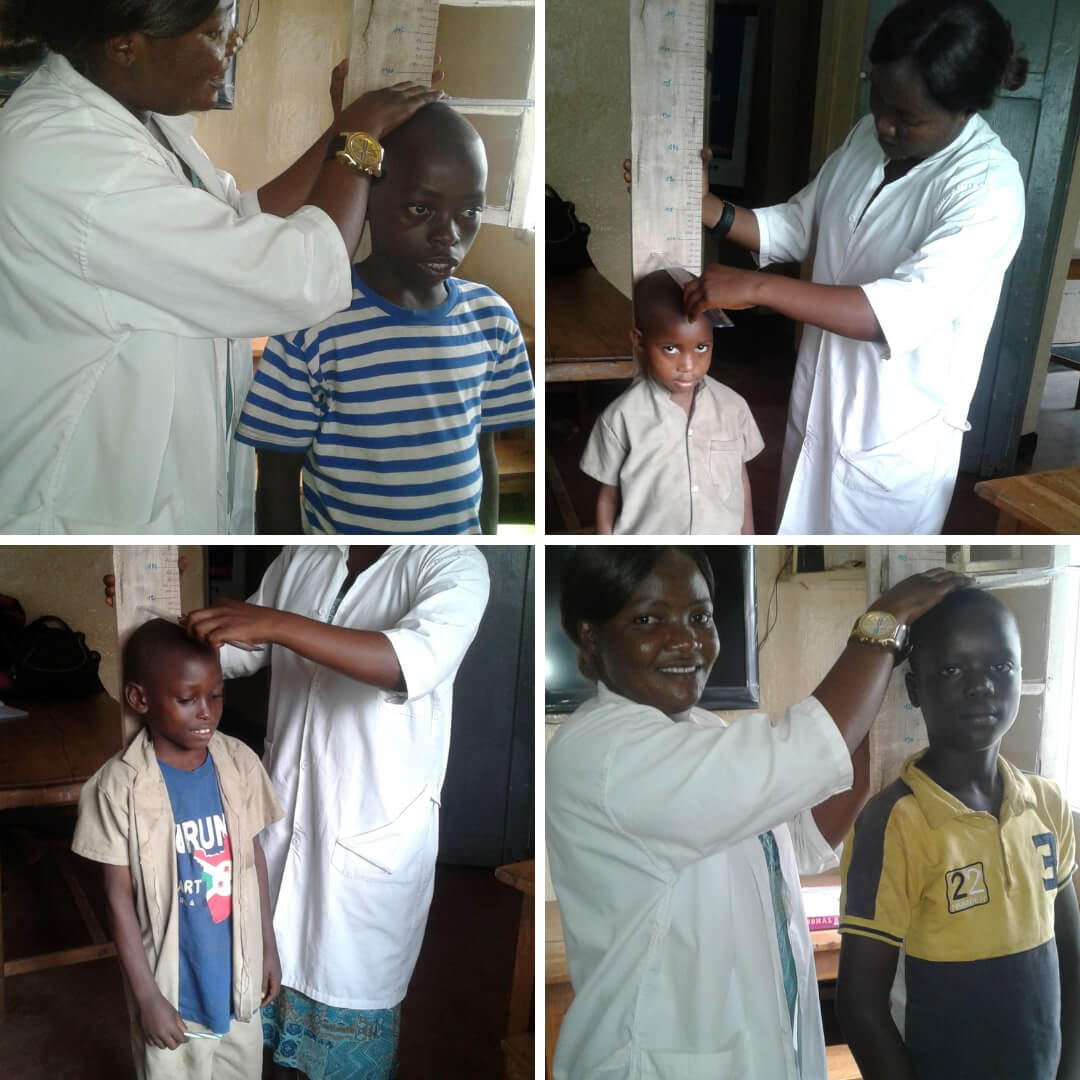 This week at VOH Burundi we were happy to welcome back Zena, one of our former children! Zena is now studying health studies at University and she came and volunteered her time to check the arm circumference, height, and weight of our children.
This is very important to us. It's important for us to regularly check out children's health. Thank you, Zena, for coming back and serving your sisters and brothers!
Chongwe: South African Friends Visit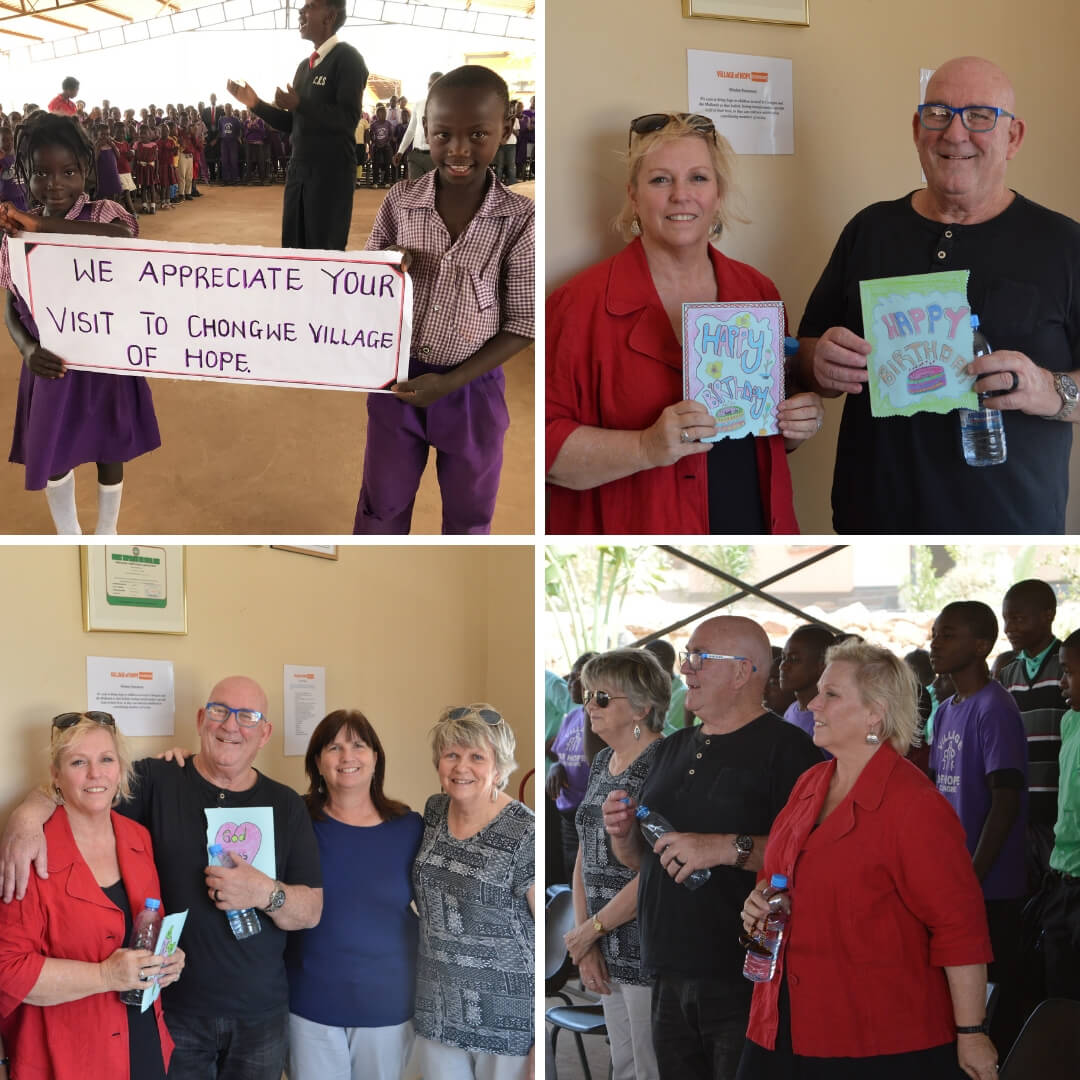 VOH Chongwe was blessed to have Pastor Geoff, his wife Wendy and their friend Lynn visit us this past week from Cape Town, South Africa!
The children were excited to welcome them. Geoff and Wendy were both celebrating their birthday and the kids sang "Happy Birthday" to them, including our favourite verse, "How old are you now?"
They also sang welcome songs and shared their testimonies. We would like to say thank to all three for taking the time to visit us before they headed to VOH Mongu the next day!
Kitwe: Executive Director Visits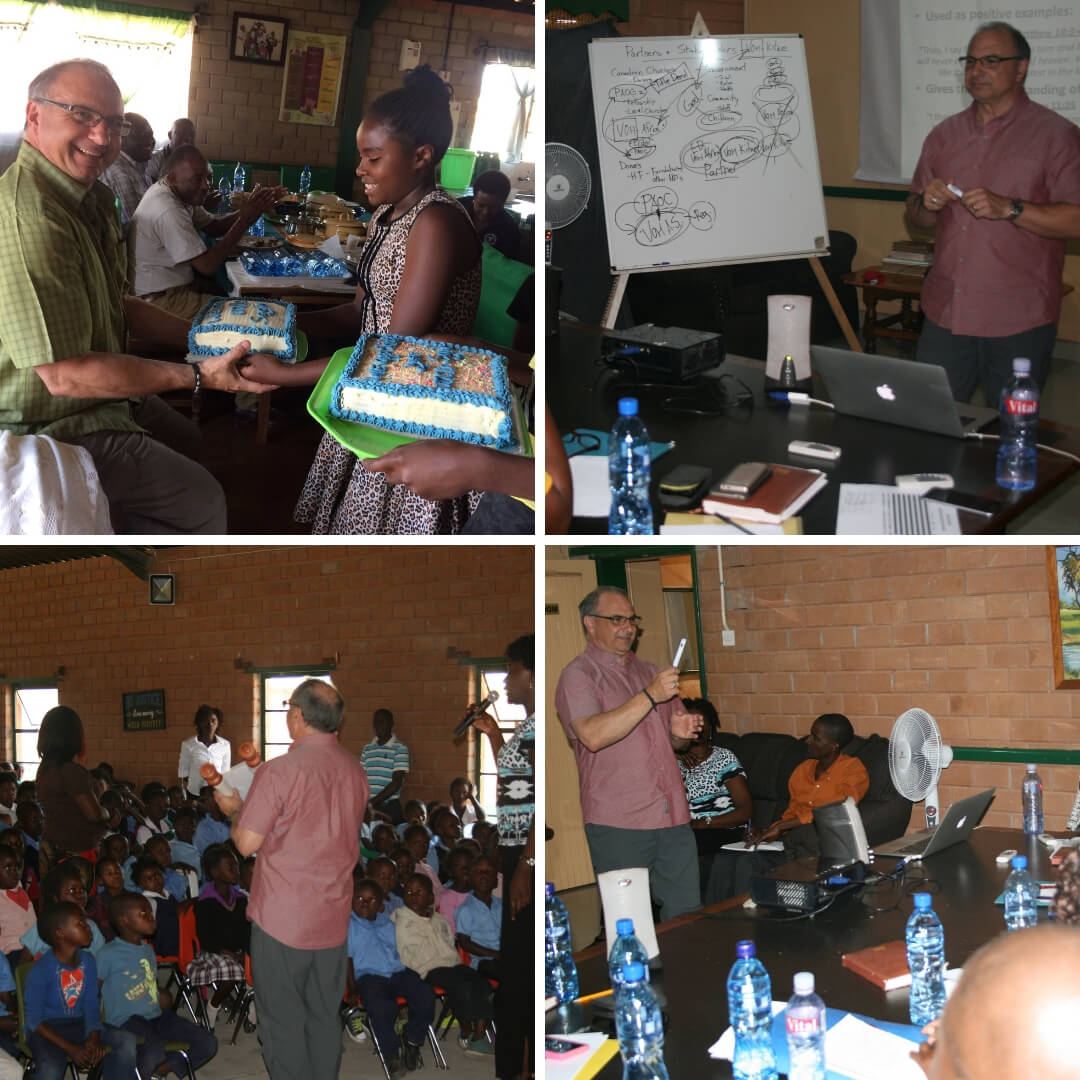 Last week, VOH Kitwe had the privilege of hosting Uncle Serge, the Executive Director of VOH Africa. Each day he spent time with the Children and Staff, he also met with our Local Board and the Bishop of Church Ministries of the PAOG(Z).
During his visit, he met our Lead Team and talked about the framework of operation for VOH Africa. He also spoke to two groups of students on the importance of public scripture reading.
The children told us later that they felt blessed that he chose to spend so much time with them and to show their appreciation they baked him two cakes! We all appreciated his visit and time with us.
Malawi: Chapel Service
At VOH Malawi we enjoy our chapel service every Friday afternoon. We all gather together: our VOH children, children from Kauma Community, and all VOH staff. We sang, danced, and listened to God's word.
Rev. Jef Walton preached from the book of Luke on The Parable of the Shrewd Manager. It was great and the children and everyone else enjoyed it, including our visitors from Germany.
All the children enjoy chapel service and the day becomes extra special when they receive the tasty cup of drink and yummy biscuits after the service!
Mongu: Friends from Cape Town
We loved having Geoff and Wendy Bond, from Cape Town, visit us at VOH Mongu this week! Geoff and Wendy have been friends of the work being done here in Mongu since the very beginning and have provided a lot of pastoral support to those working here over the years. They are the pastors of an amazing church in Cape Town that supports VOH and helps sponsor children in our school and homes.
On this trip, Geoff encouraged the staff in the weekly staff devotion. He spoke on anxiety and worry and the staff went through an exercise where they wrote down all of the worries that they could do something about (study for exams, work on relationships with others, etc…) and all of the worries that they couldn't do anything about (family's health, what others think of them, etc…). After this, they had a time of handing all of the things they couldn't control over to God and praying for them and for each other with their worries.
The staff was so blessed by their time here and we hope to have them back at VOH Mongu soon!
Mwanza: Fire Safety Training
Recently at VOH Mwanza, about 70 of our staff and children attended fire safety training. Two trainers from the City Fire Department came to the Village to conduct the session. They were trained on important tools to have in case of a fire emergency and how to store and maintain them. They also taught us practical things to void fires and how to respond if there is a fire.
After the theoretical training, they did practical training and demonstrated how to use a fire extinguisher and a few of our staff and older children also were able to practice using the fire extinguishers.
These training sessions are an important part of keeping everyone safe at VOH Mwanza!
Zimbabwe: We Won a Trophy!
Our Children at VOH Zimbabwe took part in an annual children's homes games competition with about 21 teams from different children's homes around the city. There were several games being played, but we fielded volleyball and basketball teams.
Our children played well and our volleyball team excelled and won a trophy in the volleyball competition!
This type of participation is good for the children as it gives them an opportunity to mix and mingle with other children who are also living in similar situations to themselves. We were proud of how well our children presented themselves and got along with the competing teams!
Here's our Photo of the Week:
Don't forget to follow us on social media for more stories and pictures: