This week we welcomed a new teacher, held a graduation event, and became one of the top-ranking schools in our district!
VOH Bulale (Tanzania) Update: Meet Our New Teacher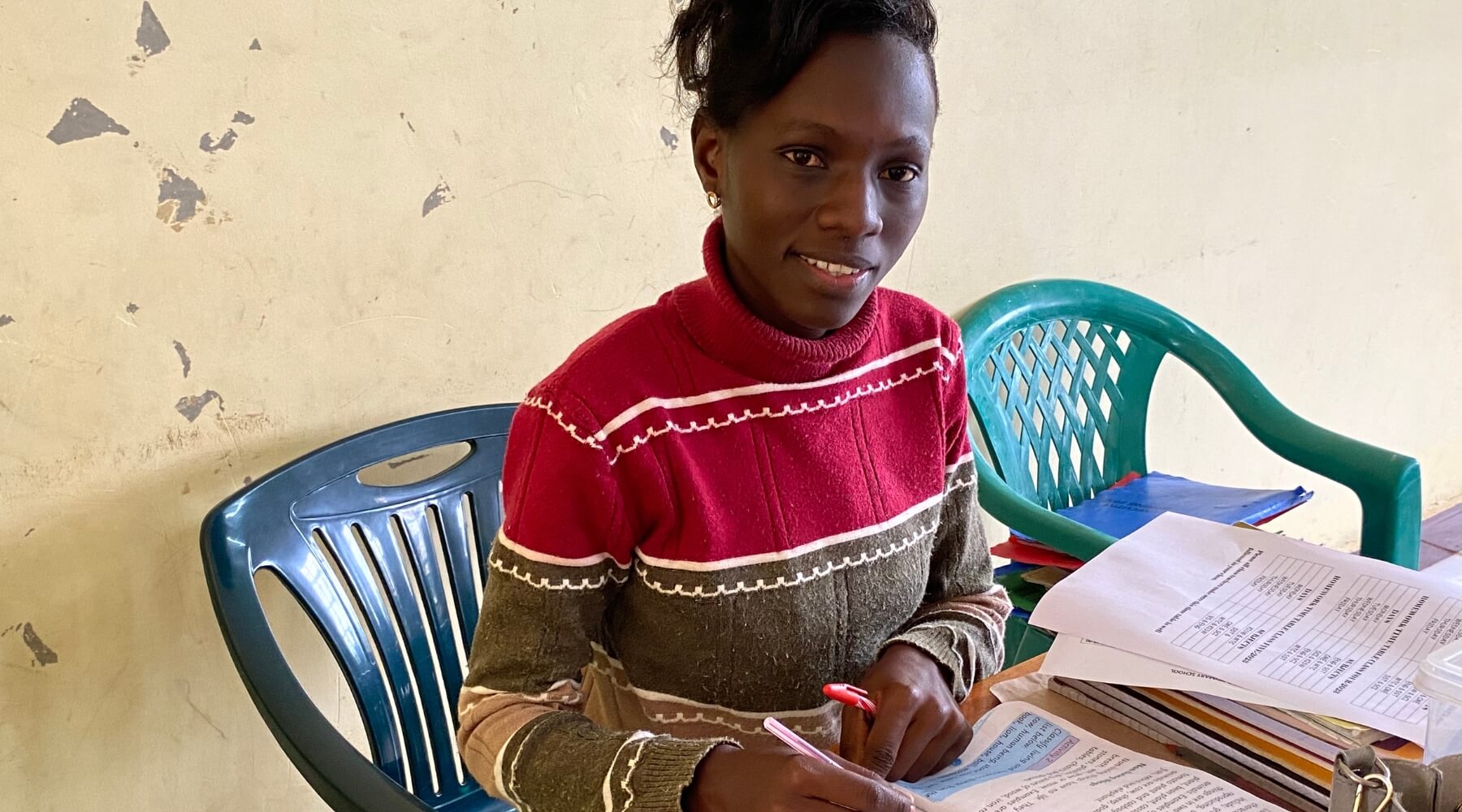 It's week two of school at VOH Bulale, and excitement is in the air as our children settle back into school and readjust to their school routines.
Among them is our new teacher, Miss Shaban, who recently graduated from teaching college. Our school is growing, and we now have a grade 5 class, which opened a position for a new teacher. Miss Kalunde will teach English, science, and math to our grade 3 and 5 students.
We wish her a warm welcome!
VOH Bwiza (Burundi) Update: Graduation Event
This past week at VOH Bwiza, we had a graduation event. It has been a privilege to have seven of our VOH children complete secondary school, and we wanted to celebrate with them!
A special meal was prepared for the graduates and their guardians. With great joy and enthusiasm, each graduate expressed gratitude to their sponsors for helping make this day possible.
Each of these students has shown a desire to progress even further in life by studying at university or using the skills they acquired in high school to find a job. We are so proud of them and wish them well in this next important chapter of their lives!
VOH Chongwe (Zambia) Update: 100% Examination Pass Rate!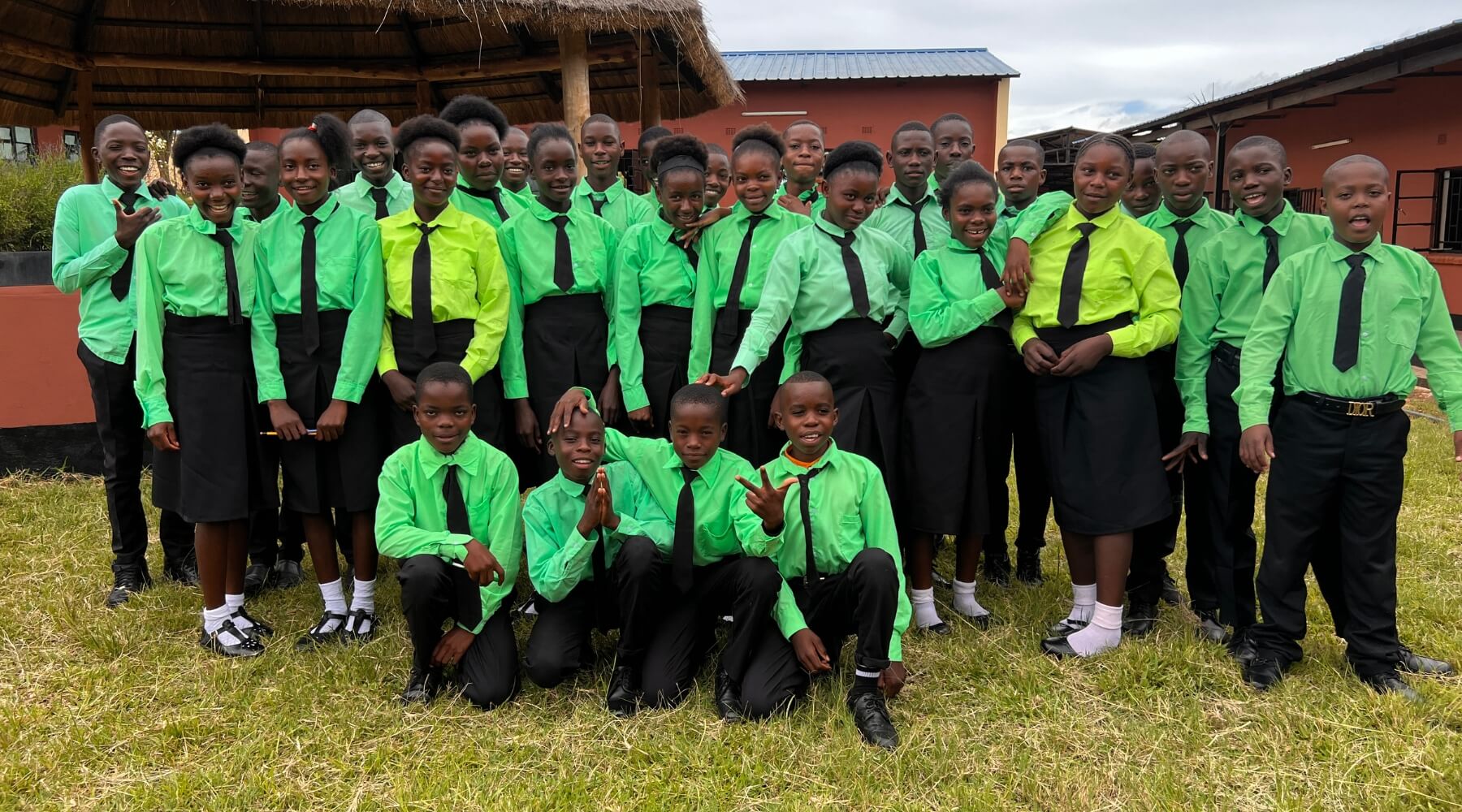 It's a new school year in Zambia, and our grade 7 students at VOH Chongwe are excited to begin grade 8.
They all returned from Christmas break with big smiles on their faces having passed their exams with excellent results.
Our school had a 100% pass rate on the grade 7 government examinations. These results have made us one of the top-ranking schools in the Chongwe district!
We are so proud of our students and wish them the best as they move to high school!
VOH Kitwe (Zambia) Update: Training to Become Teachers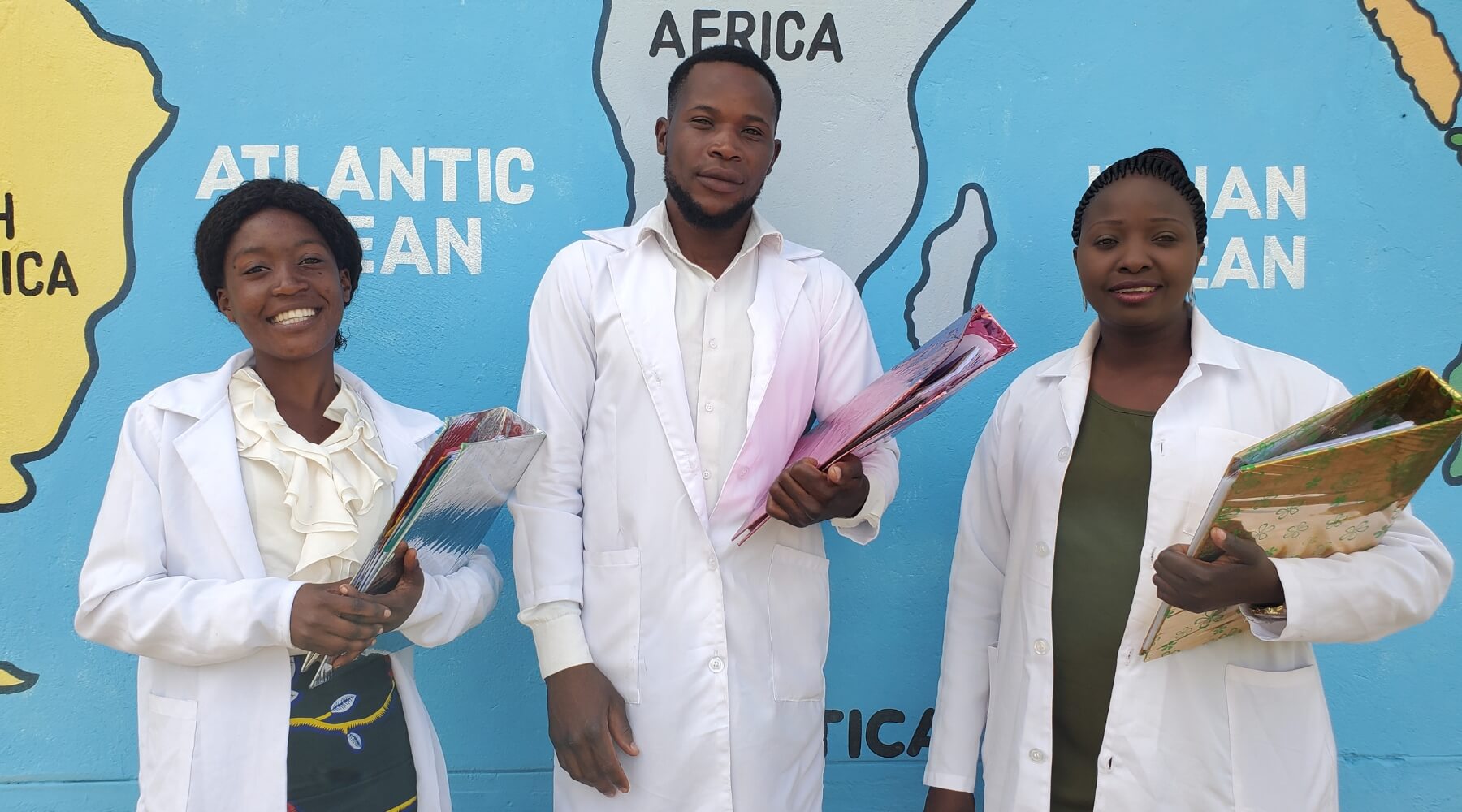 This week at VOH Kitwe, we would like you to meet some of our former students who are studying to become teachers.
These students once lived in children's homes and, after graduating, have worked hard to fulfill their dreams of being teachers and impacting the community positively.
All three have been assigned to our VOH Kitwe school for their required classroom experience hours. Their supervisors are thrilled with their performance so far!
VOH Luongo (Zambia) Update: Learning to Grow Plants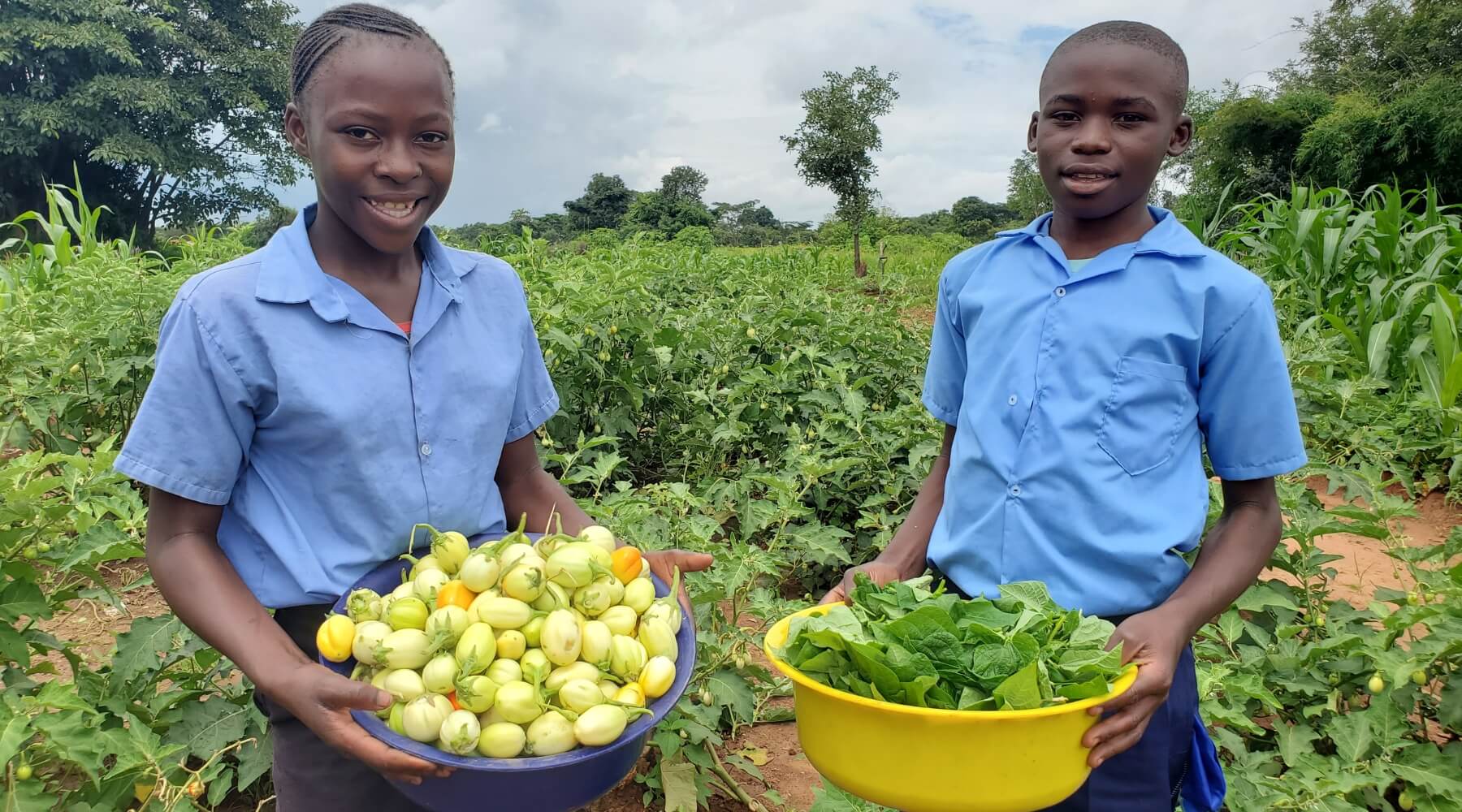 This week at VOH Luongo, our grade 6 students learned how to grow healthy plants and vegetables!
Thankfully, there is a garden at the centre our teachers can use for hands-on demonstrations. The students learnt the importance of applying manure and weeding and how to properly water plants.
After the lesson, the children were excited to harvest some eggplants and other vegetables to take home to their families!
VOH Malawi Update: Student Extension Program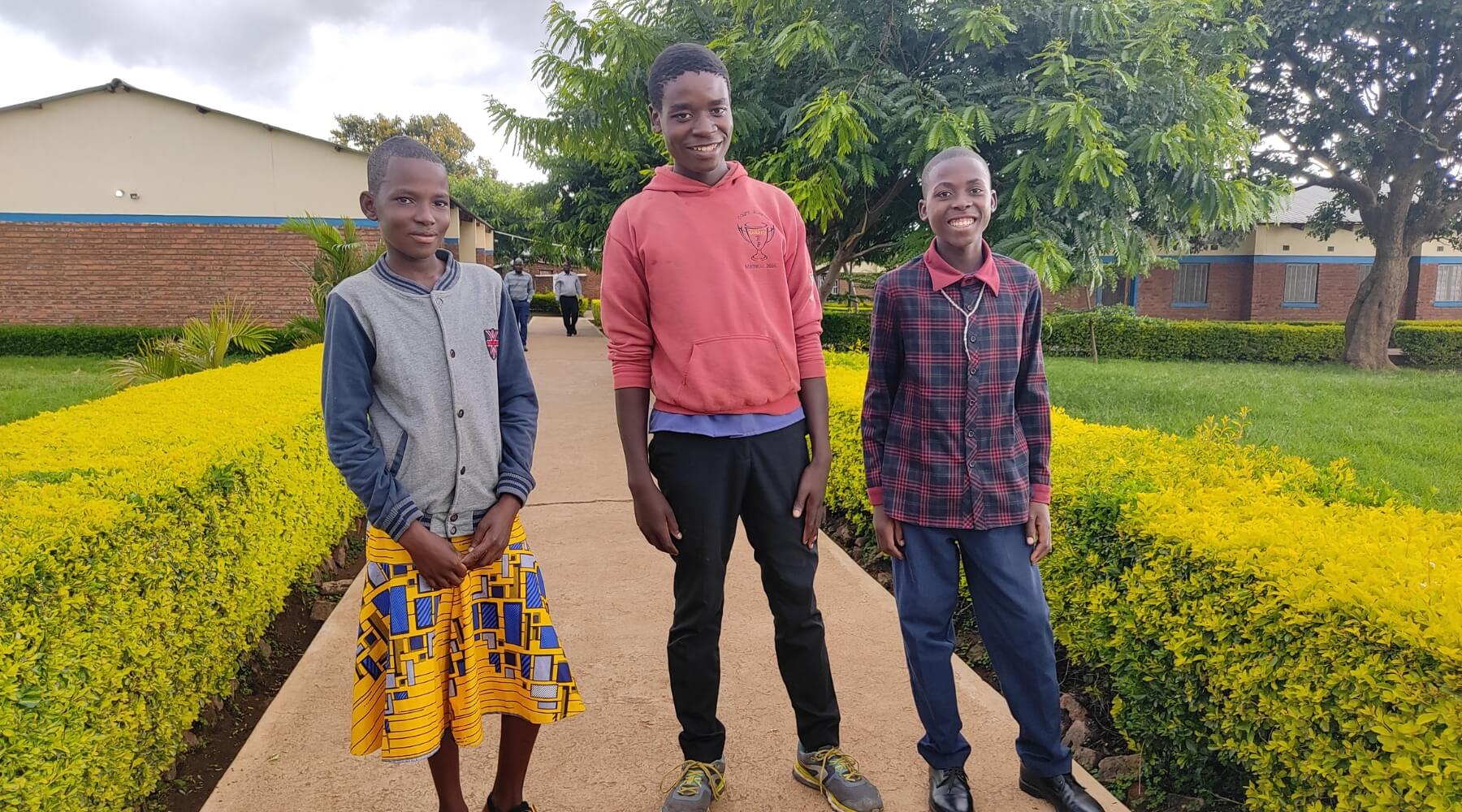 This week the Malawi government has instructed schools to reopen and has put measures in place to prevent and control any further spread of Cholera.
We are happy to have schools resume and are closely following the government's instructions. We have hand washing stations with chlorine-treated water and do not allow precooked food.
Now that schools are open again, we are resuming plans for three children in our extension program. Because they live too far away to attend our school, we are securing spots for them at a good school in their area. Similar to us, the school provides nutritious meals to their students along with quality education.
It's encouraging to see their guardians ensuring the children have all the necessary school materials to prepare for their new school. It's so important the children feel loved and supported by their caregivers.
Our extension program officer will continue visiting them every month. During these visits, he connects with the children's guardians to learn of any additional needs they may have so we can assist them.
We know Agness, Richard, and Fyuni will do well and be great role models to others in the extension program!
VOH Maramvya (Burundi) Update: Weekly Sports Day!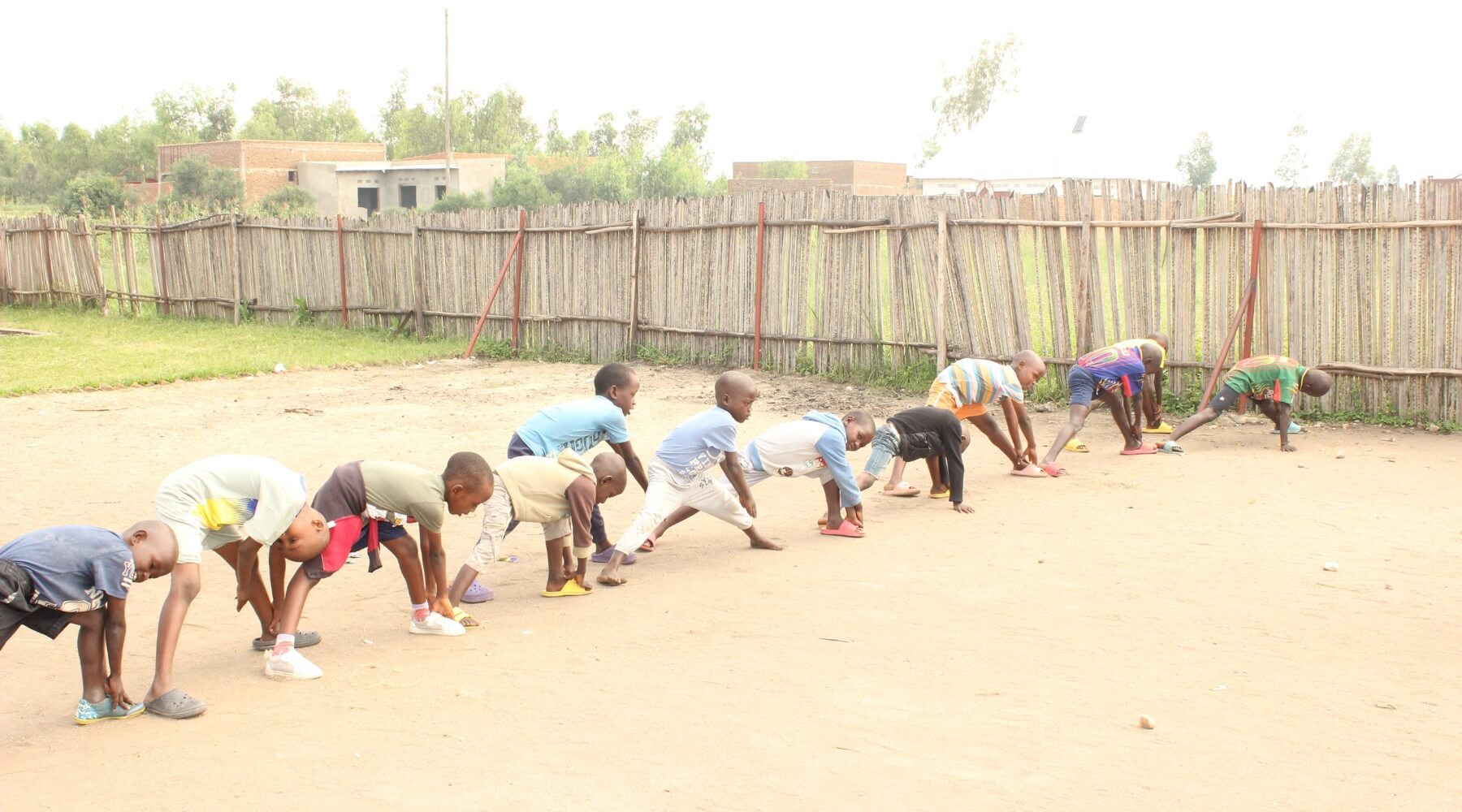 Every Wednesday at VOH Maramvya, our children have a session dedicated to physical education and sport. It is one of the most loved moments by our children!
All the children come to school wearing athletic clothing rather than their uniforms and play sports and other physical activities.
This is an important routine for the children because it gives them time to relax and think about things other than lessons (and it gives their parents a chance to clean their school uniforms!)
VOH Mongu (Zambia) Update: New Clothes and Toques!
Joy and smiles are what we love to see here at VOH Mongu!
On the first day of our Save a Life program, the mothers and their babies received clothes and toques to keep the little ones warm and healthy.
We were so pleased to see how much joy the mothers expressed upon receiving the gifts, and we are glad to be able to contribute to the lives of the children!
VOH Mwanza (Tanzania) Update: Rescued Children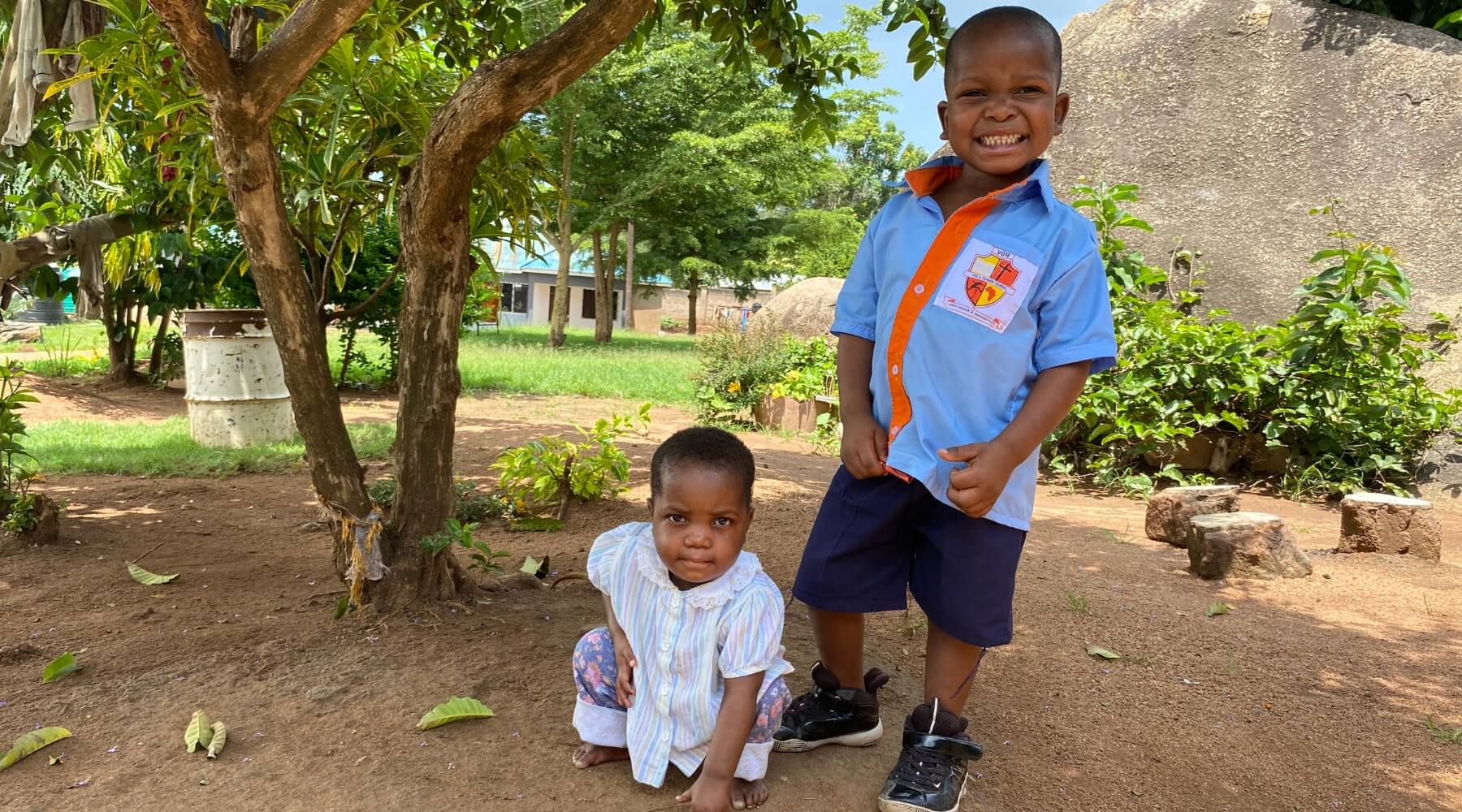 VOH Mwanza recently took two siblings in, a young boy and a girl, who had nowhere else to go after being abandoned at the local hospital.
The hospital worked with social welfare to find any family members who could care for the children but were unsuccessful. VOH Mwanza was then asked by social welfare to provide a safe home for them.
This may be a temporary or permanent situation; it depends on whether social welfare can find any extended family who can provide a safe, stable home.
Although malnourished when they arrived, they are recovering well, and the young boy joined our toddler class.
Thanks to our supporters, we are so happy to help those in need in our community.
VOH Zimbabwe Update: Meet Chenai and Chiedza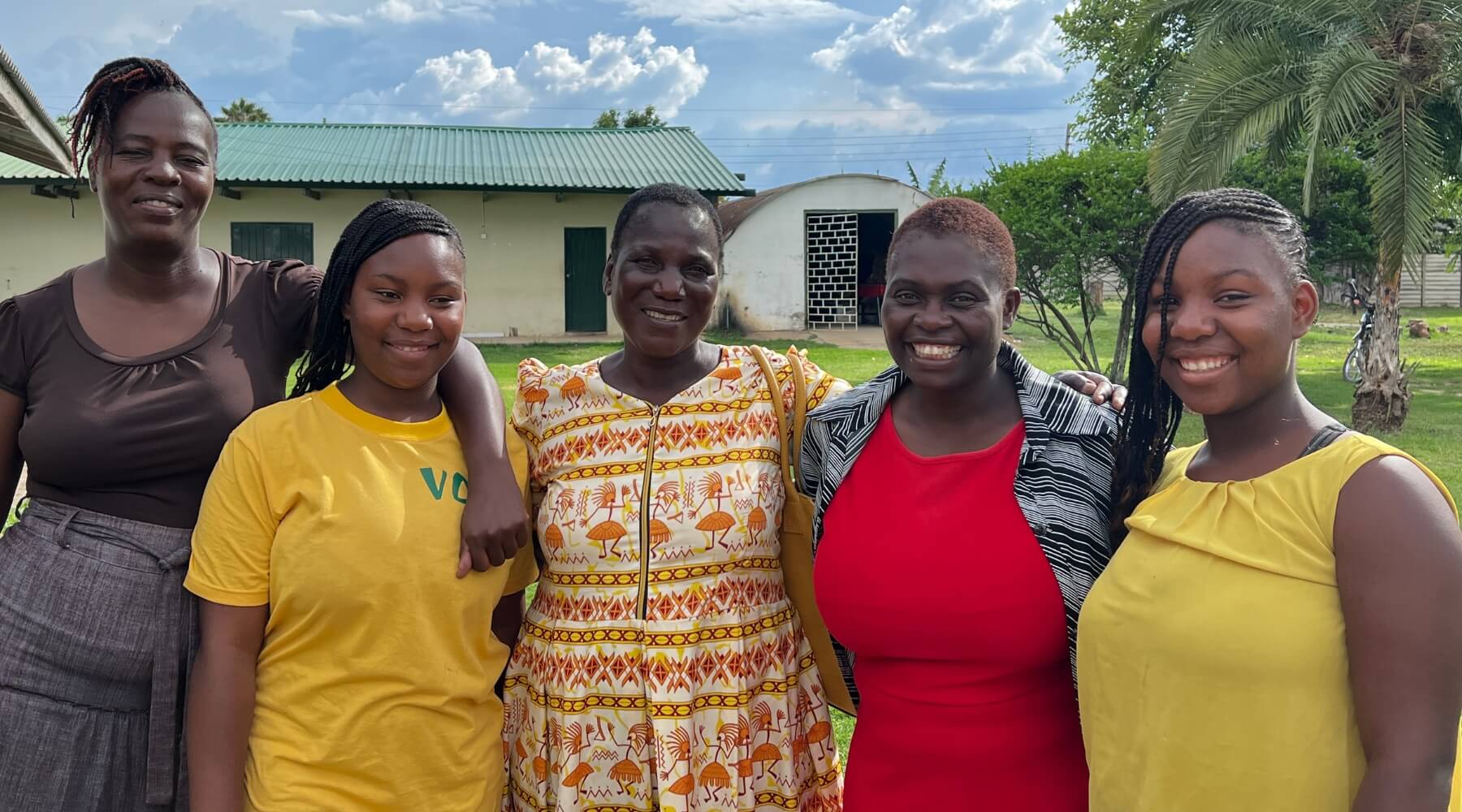 Chenai and Chiedza are twins that have been at VOH Zimbabwe since they were very young. When they were five, they moved into one of the children's homes at our centre in 2010.
We watched them grow up and complete their secondary education at the end of 2022. They are now over 18 and excited to move into the next phase of their lives!
Their maternal grandmother came to pick them up and take them to her home. We were happy to see them reunited with family.
We wish them well and know they are equipped for a bright future ahead!