This week we returned to school after the holidays and welcomed 2023, excited for the year ahead!
VOH Bulale (Tanzania) Update: Ready for the 2023 School Year!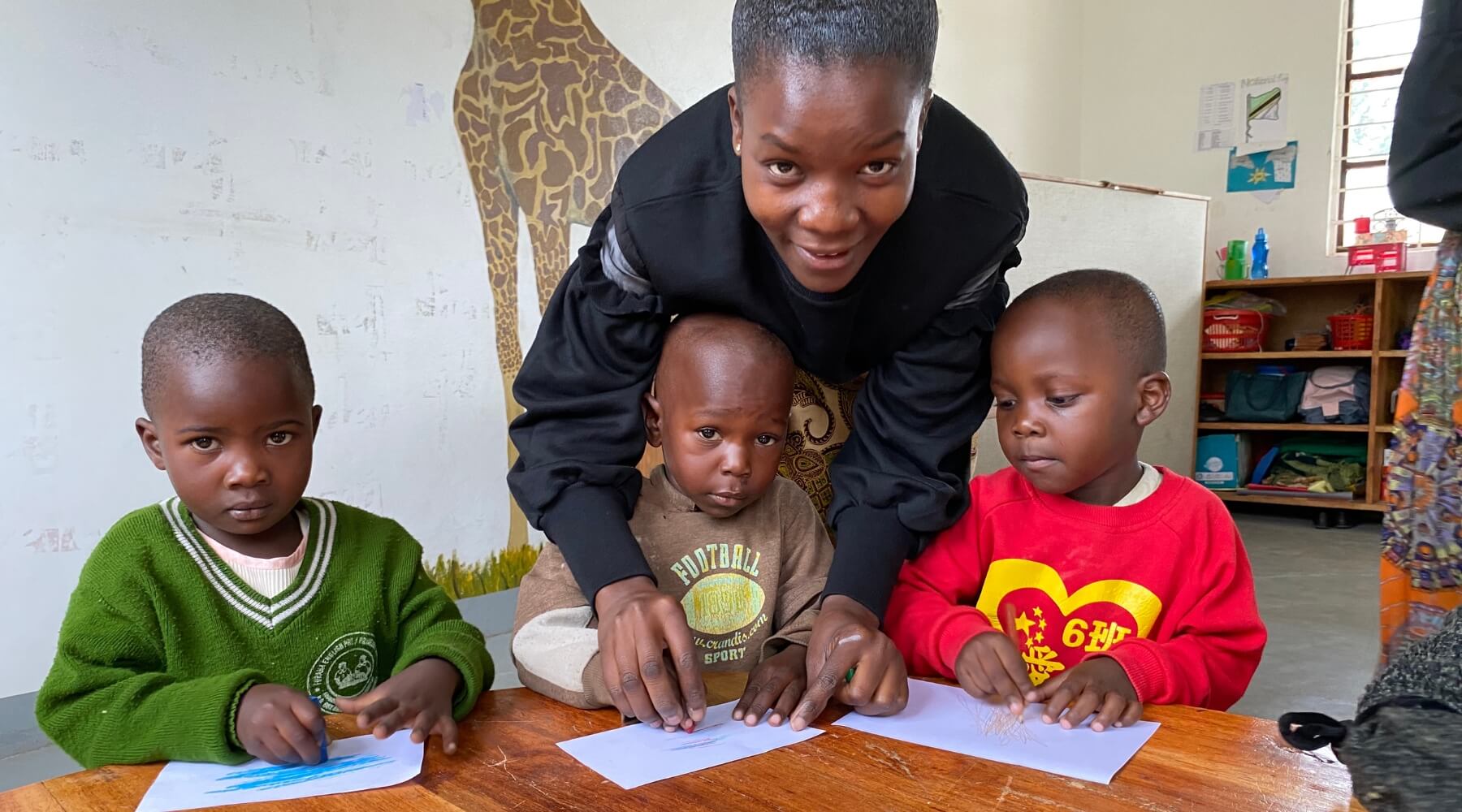 This week at VOH Bulale, our centre is filled with activity and excitement as the children return to school! It's been almost four weeks of staying home for Christmas break, and the children are ready and excited to begin another school year.
We are also excited to add our first grade 5 class! Each year as our students advance to the next grade, we add on a grade so they can continue their education with us.
New children from the community have also joined us for this year's reception class. Our current students welcomed them with smiles and open arms!
We look forward to a great 2023 filled with lots of learning and fun!
VOH Bwiza (Burundi) Update: Invite from Burundi's National Broadcasting Organization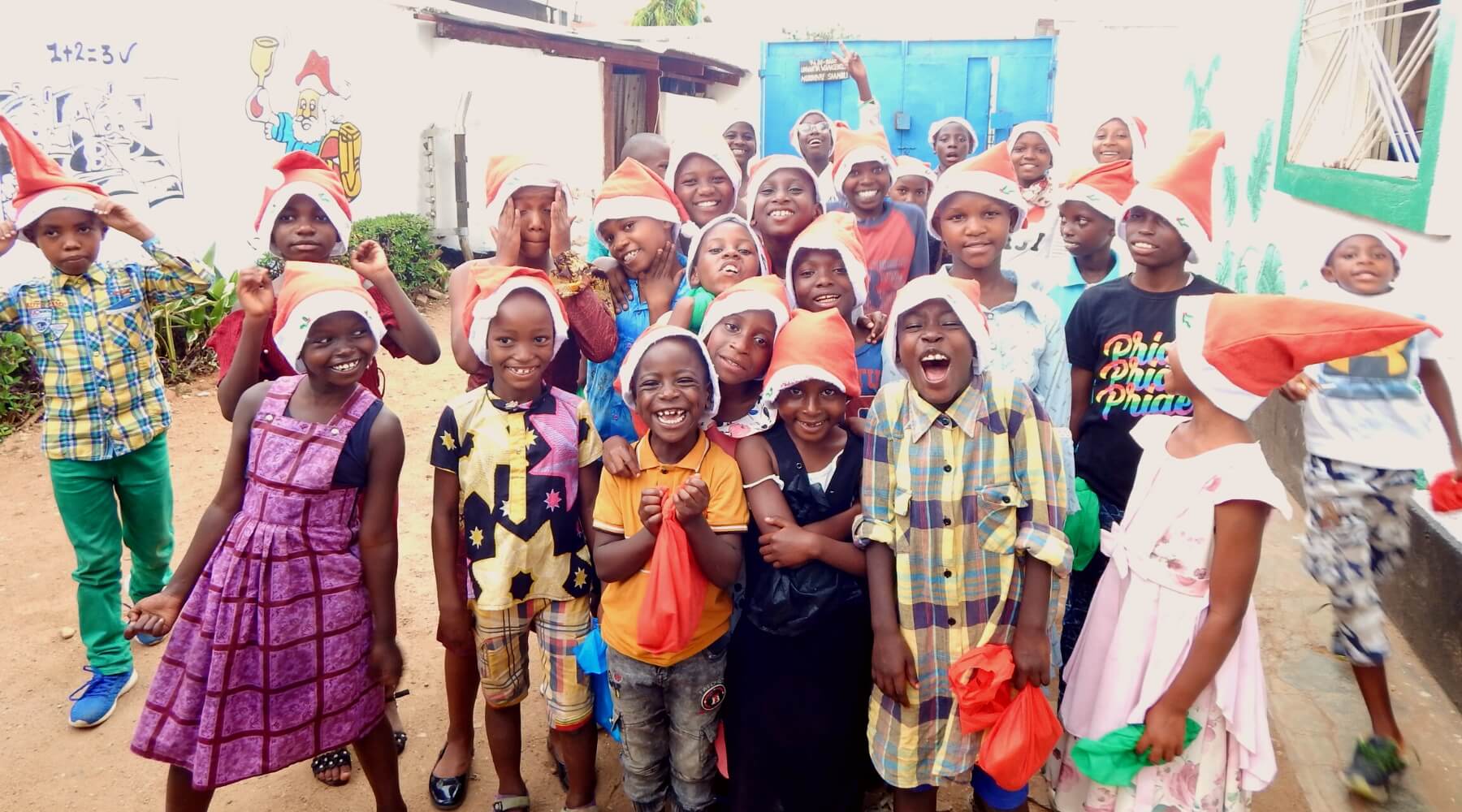 In December, VOH Bwiza was honoured to be invited to a holiday party by our national broadcasting organization (RTNB)!
Thirty of our kids attended, along with some of our staff. The children were so excited to meet RTNB staff and reporters!
The RTNB staff encouraged the children to strive for excellence in their schooling and maintain hope for the future.
RTNB also generously donated groceries, including rice, beans, porridge, and sugar.
We want to thank RTNB for inviting us to this special event and supporting our work!
VOH Chongwe (Zambia) Update: Meet Our New Kindergarten Class of 2023!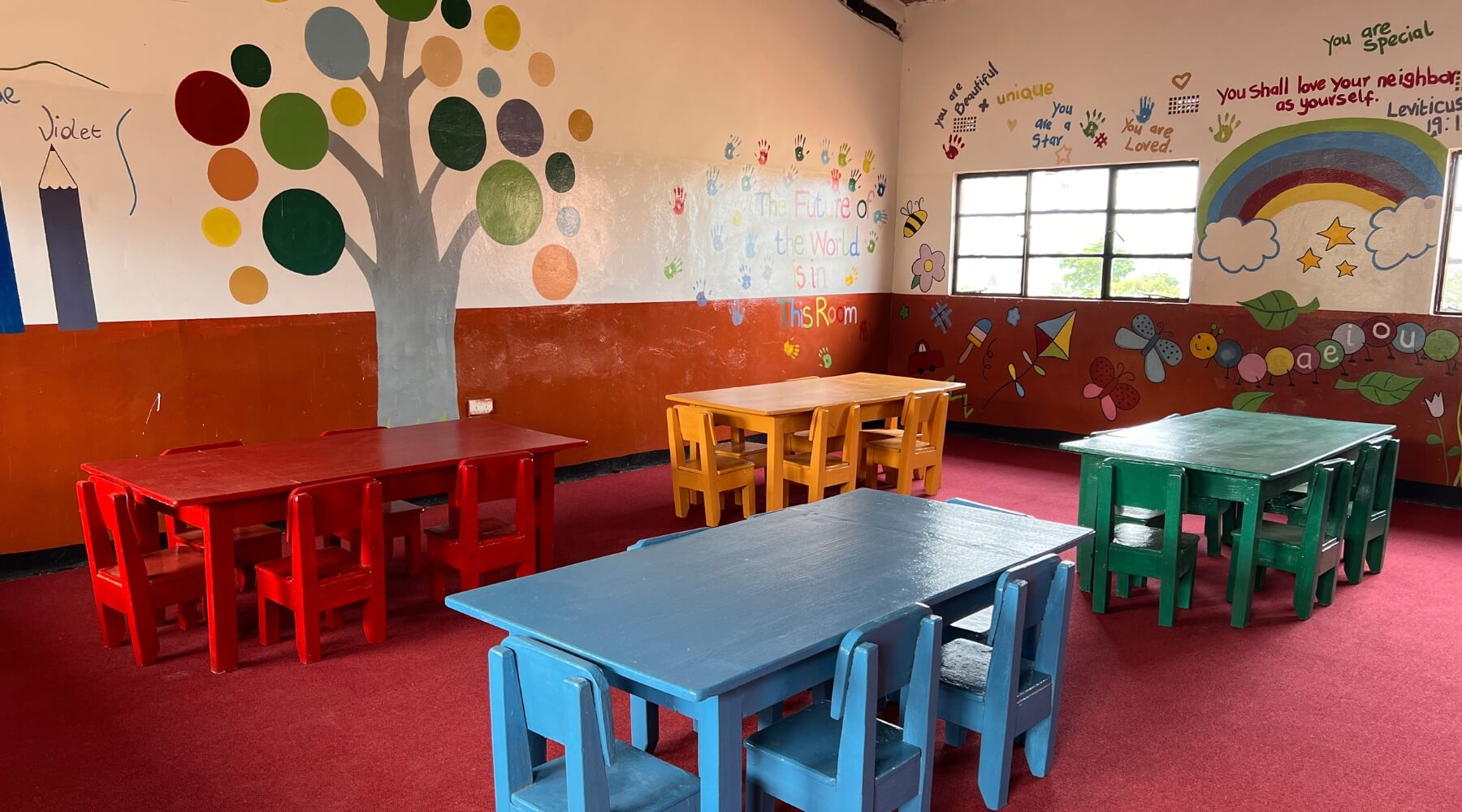 VOH Chongwe has made it a priority to create a positive learning environment for all of our students. A positive learning environment enhances learning and results in higher-quality education.
Our Kindergarten class recently had a facelift inside and out with beautiful educational murals, new chairs, and wall-to-wall carpet that will keep the children warm, especially in the cold season.
Our new kindergarten students are excited to be in a beautiful new classroom!
VOH Kitwe (Zambia) Update: Welcome to Kindergarten!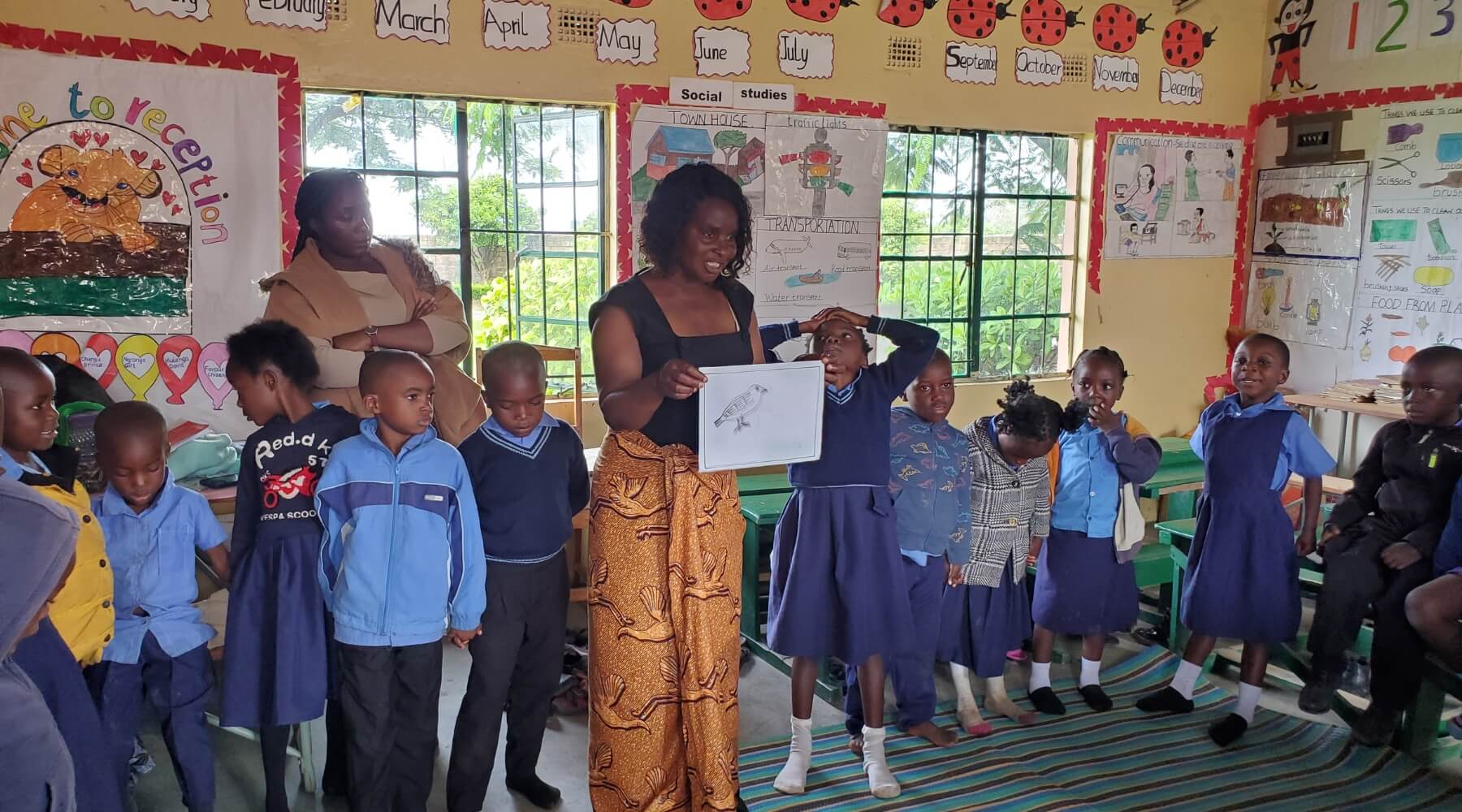 It's an exciting time of the year at VOH Kitwe when children progress to the next grade. School is back in session after the Christmas break, and our preschool students of 2022 are now entering kindergarten!
Their teacher is so happy to welcome the new students. One of her goals is to teach them how to read and write at an early stage. She plans to incorporate various activities, such as games and songs, to make learning more exciting.
She is hopeful that the children will have lots of fun in their new grade as they learn new things!
VOH Luongo (Zambia) Update: Parents Help Prepare for the New School Year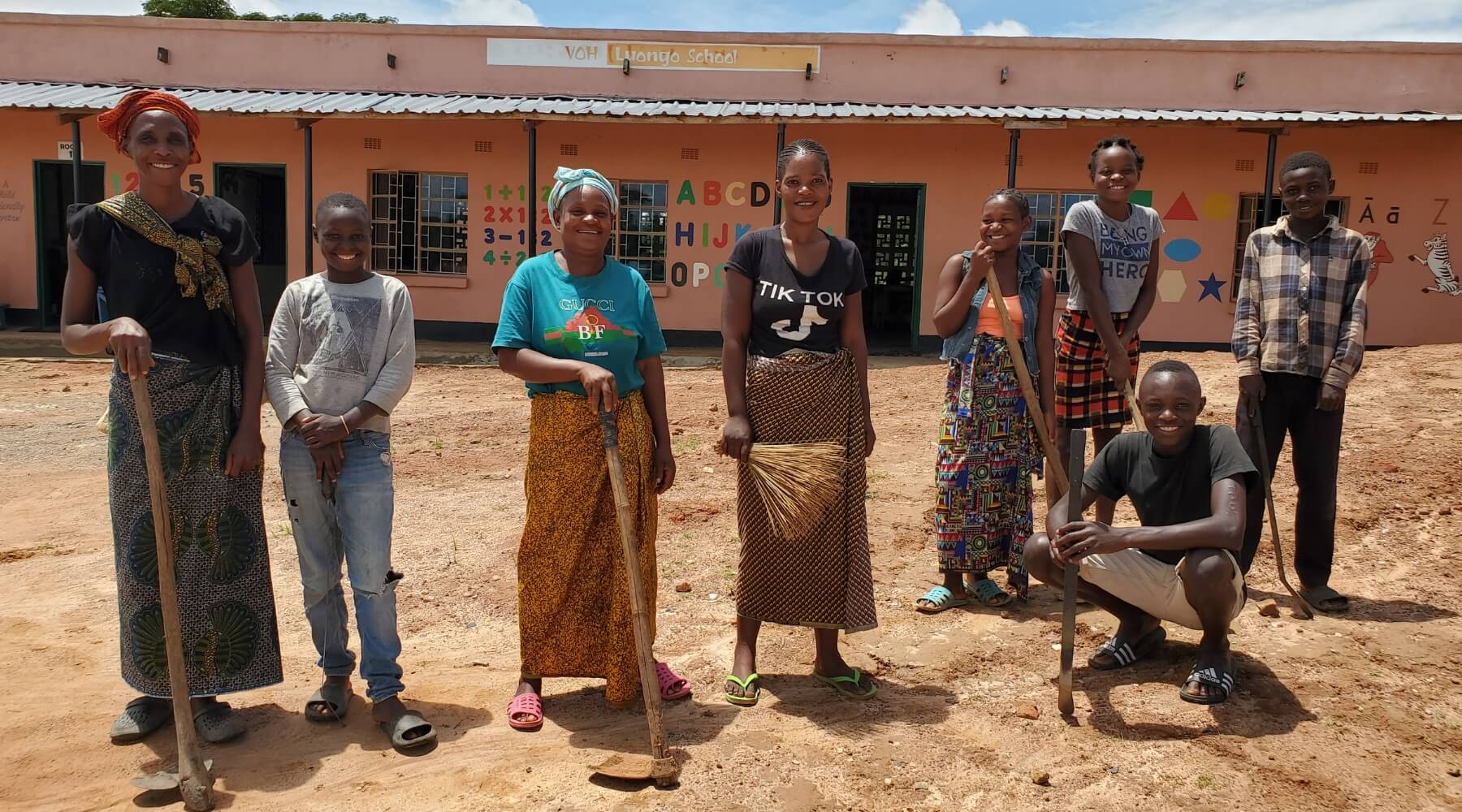 Happy 2023 from VOH Luongo! It's the rainy season here in Zambia, and the grass grew tall during the Christmas break!
This week, the children's parents volunteered to come and clean up the grounds along with older students and staff. They joined efforts and worked hard to ensure our school and surroundings are clean and safe for the children as they return.
The children are so happy to see how their parents and the older students work together to create a safe and clean learning environment!
VOH Malawi Update: Learning During the Cholera Outbreak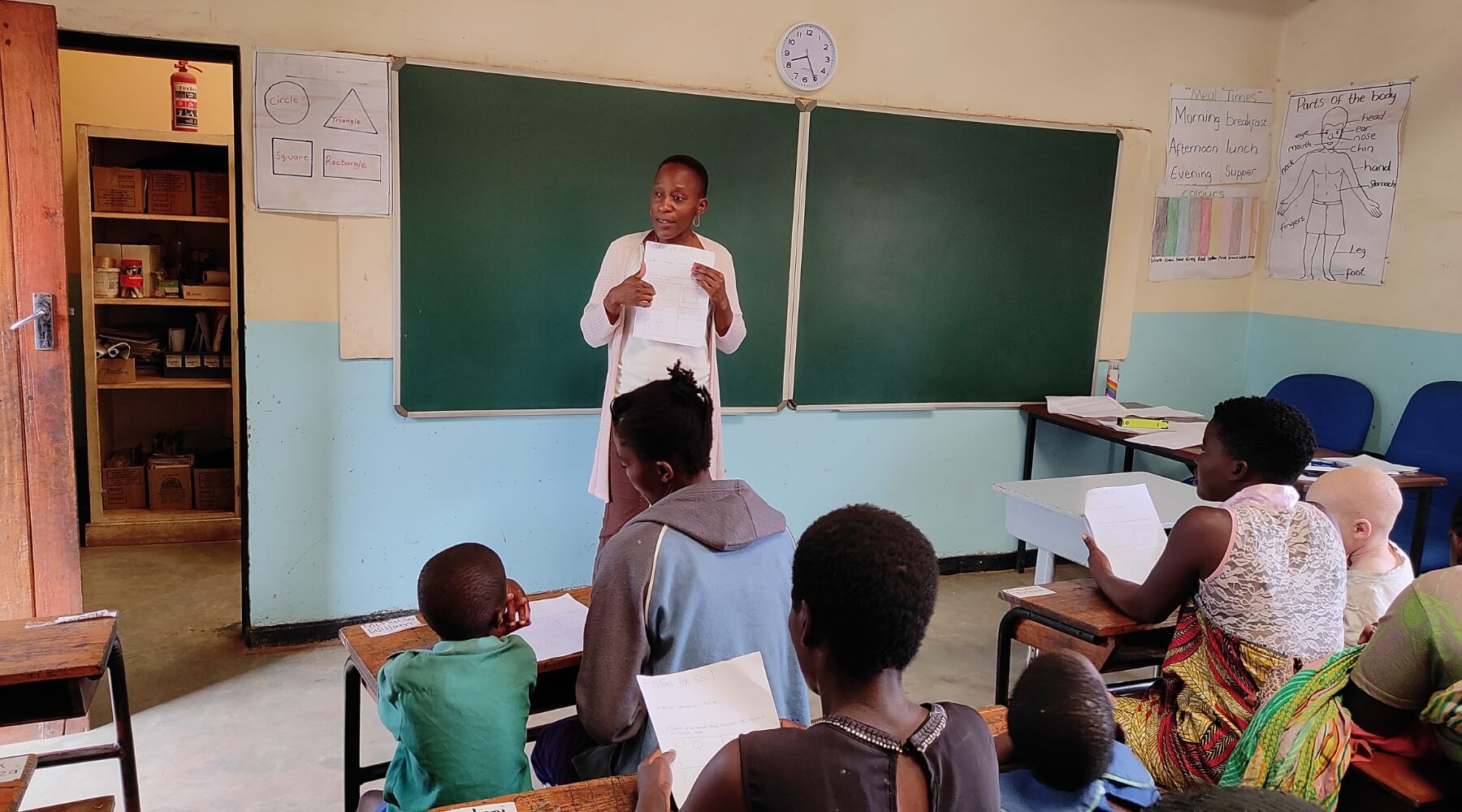 Happy new year from the VOH Malawi family! This week it was great to see our kids as they came to collect their homework and packs.
Schools have resumed in Malawi, but some districts have delayed their reopening due to a cholera outbreak in the country.
Lilongwe and Blantyre both received directives from the ministry of health to delay reopening as both districts reported high numbers of cholera, which sadly is claiming lives.
Here at VOH Malawi, we adopted the approach we used early during the COVID-19 pandemic to ensure our kids stay at home but have school work so they don't fall behind.
The children's caregivers joined on the first day so we could let them know our plans for the children's homework and give them information on staying safe during the outbreak.
Each week the children will come to the centre to drop off their work and collect new homework. While here, they will also take home porridge and soap so that their nutrition and health are not compromised.
We hope the outbreak ends soon so the children can return to normal activities. In the meantime, we will do what we can to keep them safe and healthy.
VOH Maramvya (Burundi) Update: Creating a Second Home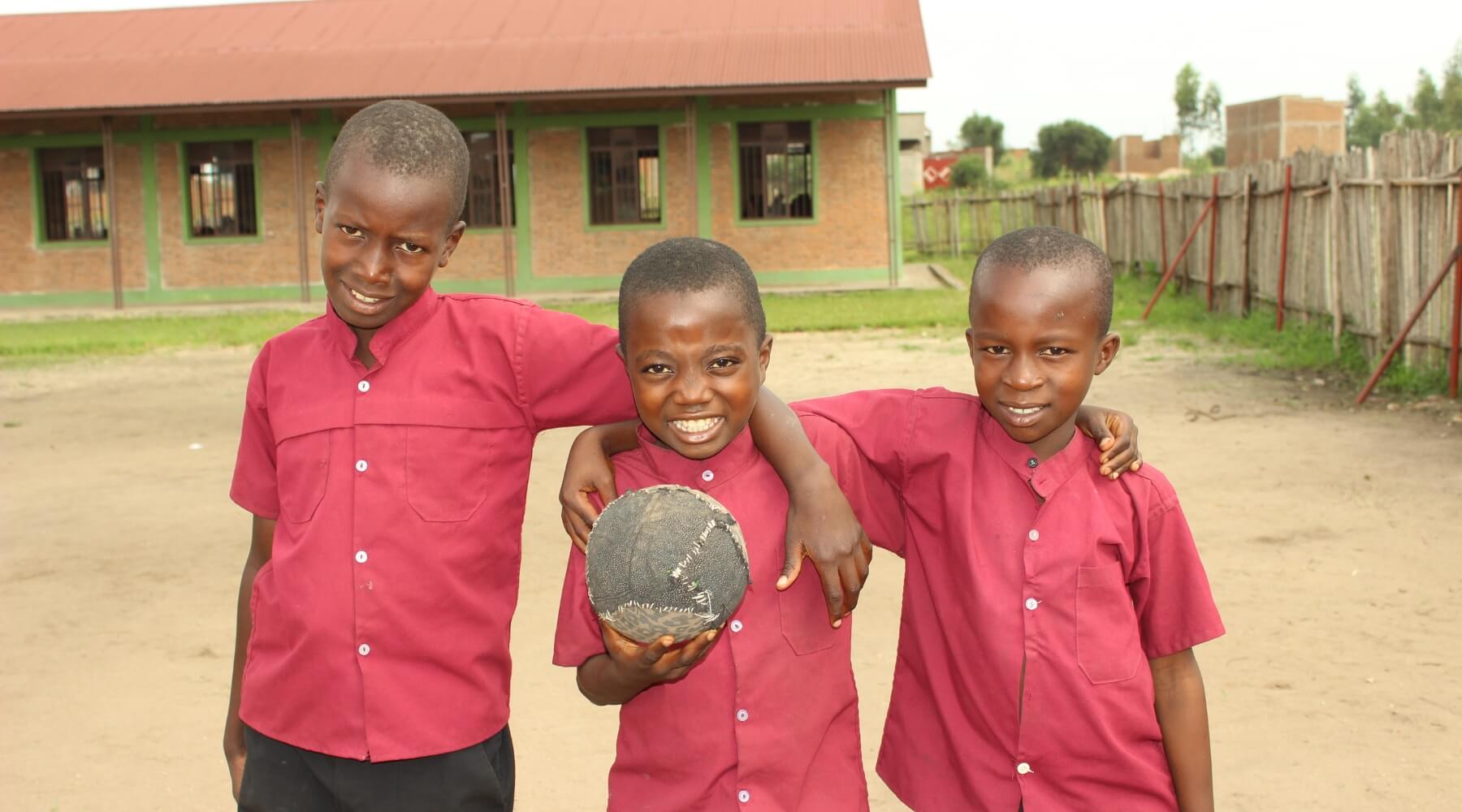 At VOH Maramvya, we recently started the second term of the school year. The holidays are over, the big Christmas and New Year celebrations are over, and the children are back to school.
They were happy to return to school and see their friends and teachers again! They were also delighted to be back in their classrooms learning.
What we have observed over these past few years is that our children consider VOH Maramvya their second home. This shows us that we are positively impacting them and creating a space where they feel safe and loved.
It's a joy to see that those who once felt they had no hope are now dreaming about the future!
VOH Mongu (Zambia) Update: New Year's Excitement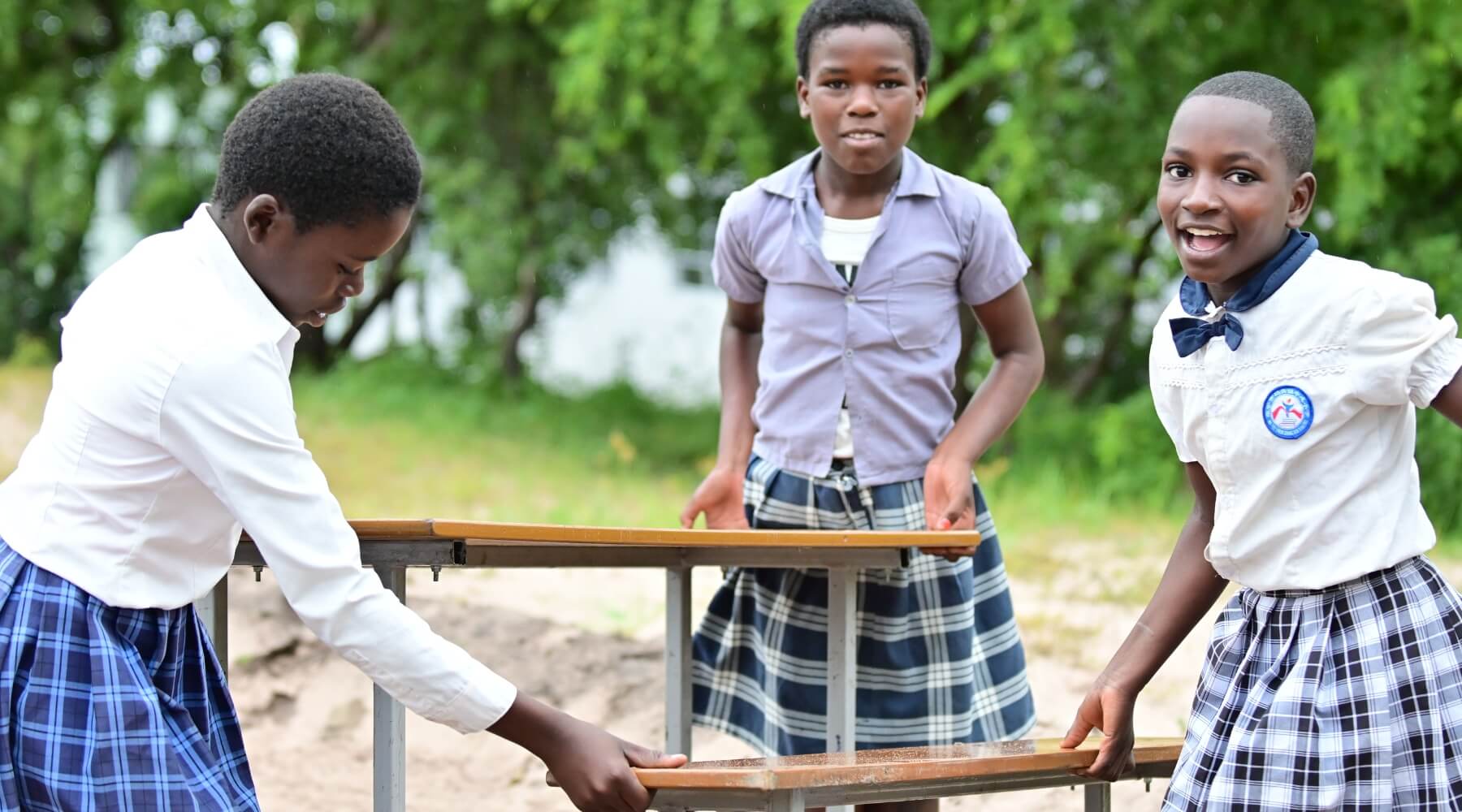 Happy New Year From VOH Mongu! This week our students are back in school. The first few days back, they were busy cleaning, moving to different classes, catching up with friends, and having fun reading.
Our kids were excited about all the new things in 2023: new teachers, new friends, and, for some, even a brand-new classroom!
There is always some uncertainty as they enter a new school grade, but we know this never lasts long.
We look forward to them having a wonderful year ahead!
VOH Mwanza (Tanzania) Update: Back to School Activities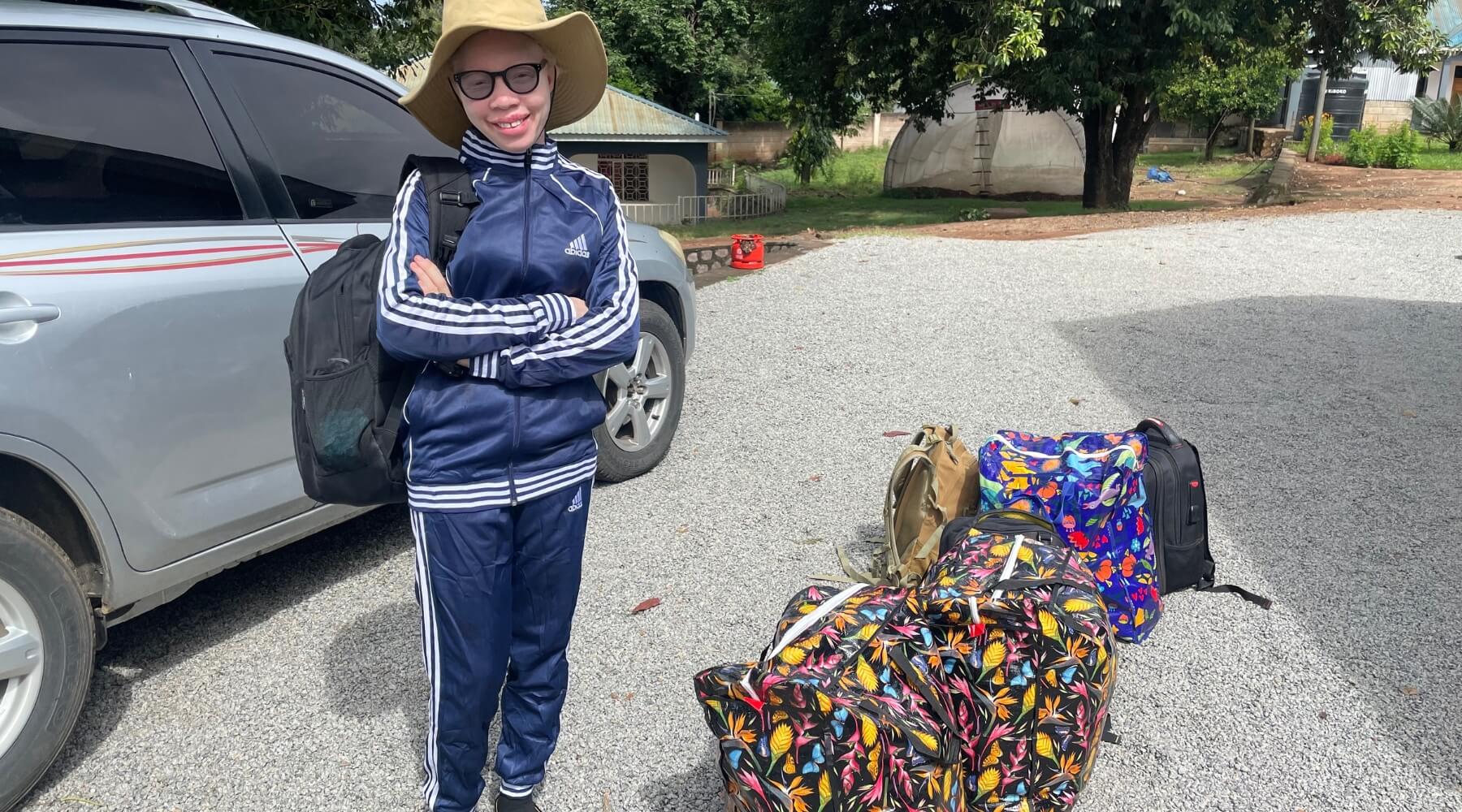 It's back to school at VOH Mwanza, and this past week has been full of back-to-school activities!
Leading up to opening day, the children who live at our centre were busy helping get everything clean and ready.
We also distributed school supplies to our students, including shoes, backpacks, uniforms, and books.
Parents of the children in our Under the Same Sun (UTSS) partnership program came to help organize things for their children going to various parts of the country for school. You can see the excitement in the air as the UTSS students reunite with friends they haven't seen in weeks.
All of us at VOH Mwanza look forward to a wonderful academic year ahead!
VOH Zimbabwe Update: Farewell, Febby and Theresa!
As we said goodbye to 2022 at VOH Zimbabwe, we also said goodbye to two of our long-serving staff.
Recently, Theresa and Febby both relocated to the UK for new opportunities.
Theresa was one of the first staff members to join VOH Zimbabwe 19 years ago at our preschool. She was here so long that some of her students have now graduated!
Febby was with us for 11 years, working in our infant department.
We wish them both well and want to thank them for their faithful and loving service to VOH Zimbabwe!