In this special edition of our Weekly News, we are sharing how all of our VOH centres celebrated Christmas before school let out for the holidays! This will be our last post until the new year. Merry Christmas, everyone!
Merry Christmas from VOH Africa Directors
On behalf of all the VOH children, directors and staff, we would like to thank you for your generous and faithful support this past year. We wish you a very Merry Christmas and a blessed new year!

Sergio & Nancy Bersaglio, VOH Africa Directors
VOH Bulale (Tanzania) Update: Christmas Teen Camp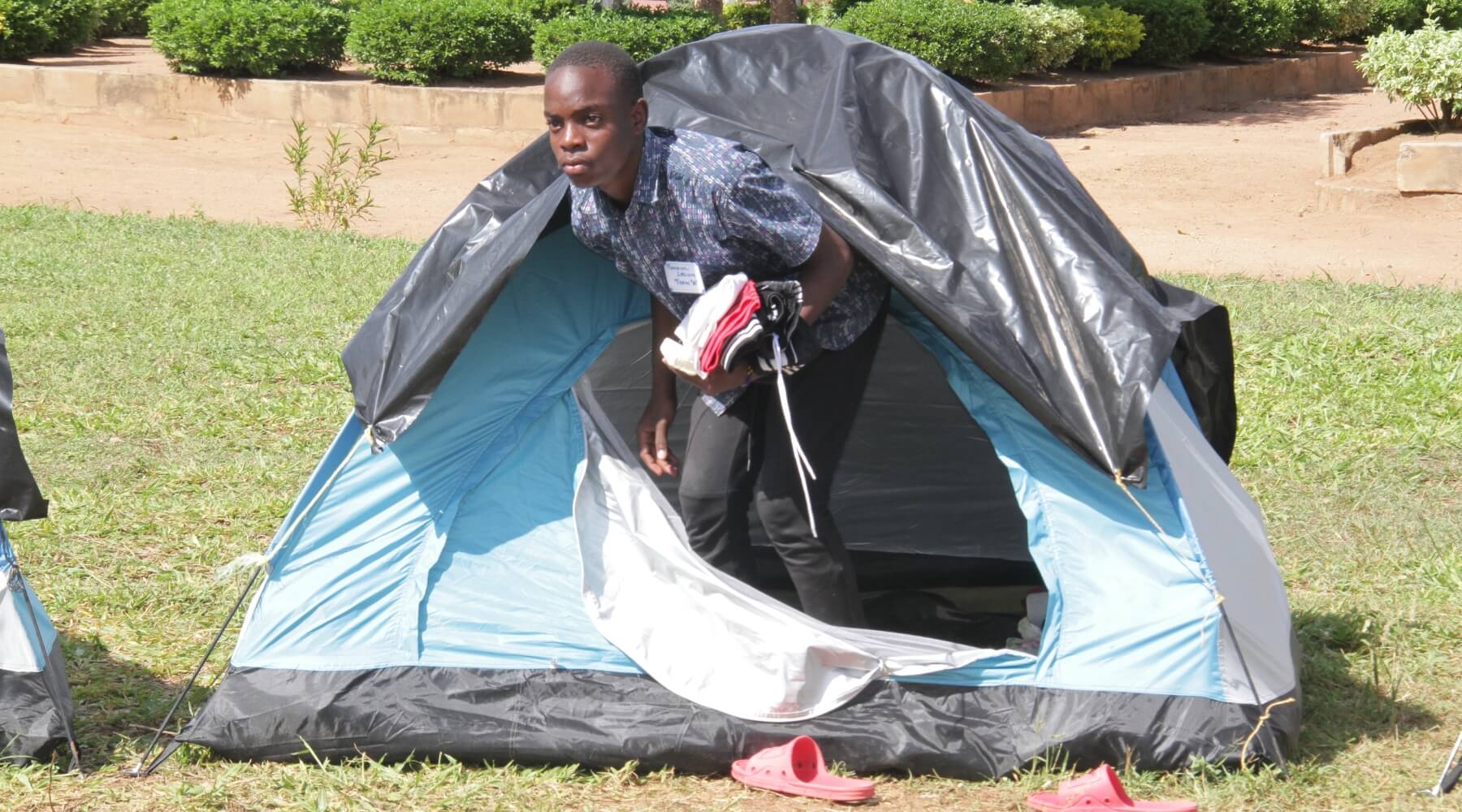 VOH Bulale has been running a teen camp leading up to Christmas and the school holidays that brought together 69 teenagers!
The teenagers had lots of fun together and learned the importance of attaining skills that will stay with them for life.
We talked about being a positive example to our families and community and enjoyed a great time of worship together.
Many young people, like Tumaini in this picture, got to experience camping for the first time and enjoyed the company of their peers while learning about things relevant to what they are currently facing.
Merry Christmas and a happy New Year from all of us at VOH Bulale!
VOH Bwiza (Burundi) Update: Christmas Colouring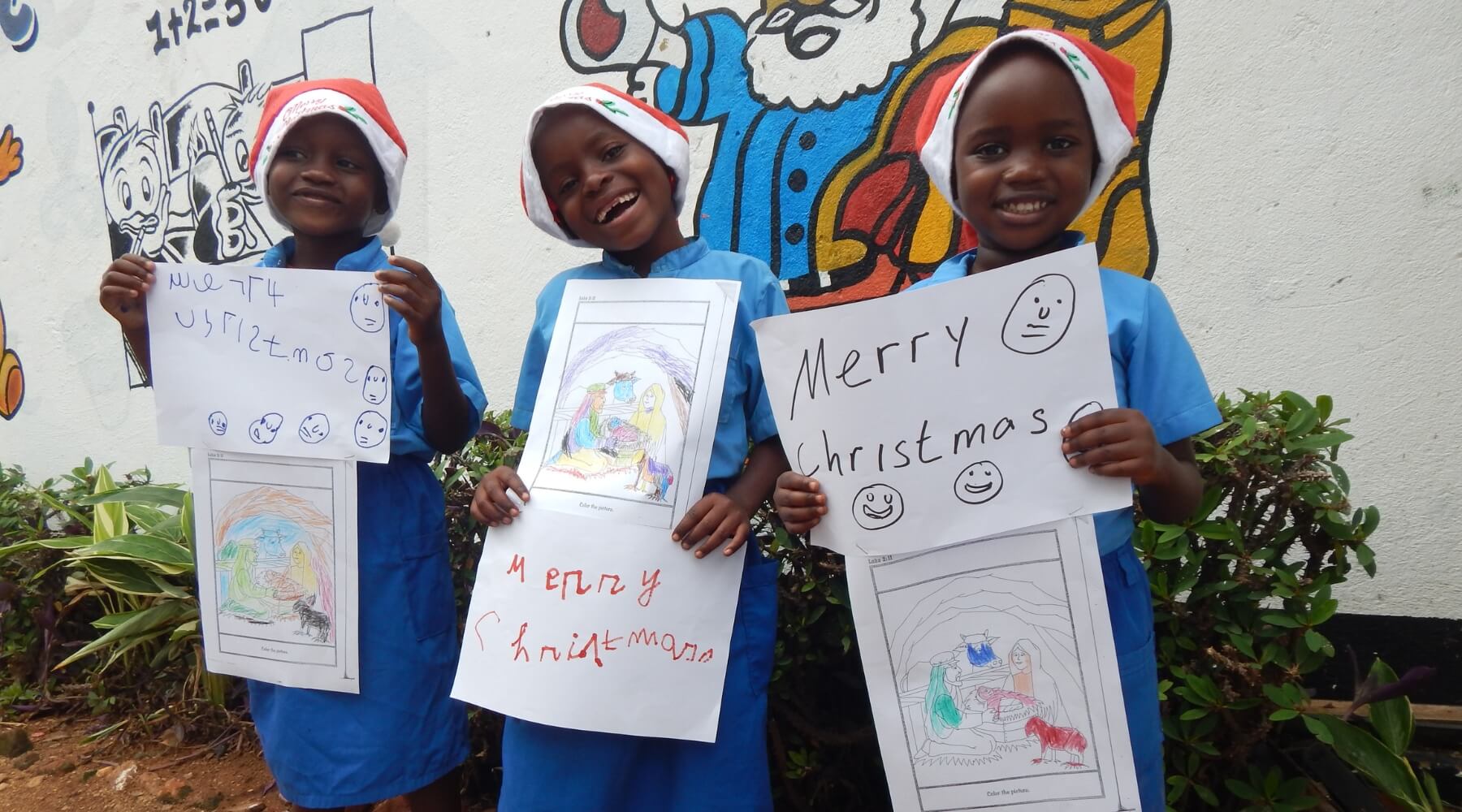 This week at VOH Bwiza, our children have just completed their end-of-term exams. Now they are working together on a special holiday presentation for our school Christmas party!
The preschool kids had a lot of fun colouring a picture of Jesus' birth from the book of Luke. We read the story to them and gave them a picture to colour that goes along with the story.
They were very proud of their colouring and wanted to display them to express their gratitude and say Merry Christmas to their sponsors!
VOH Chongwe (Zambia) Update: Ready for Christmas!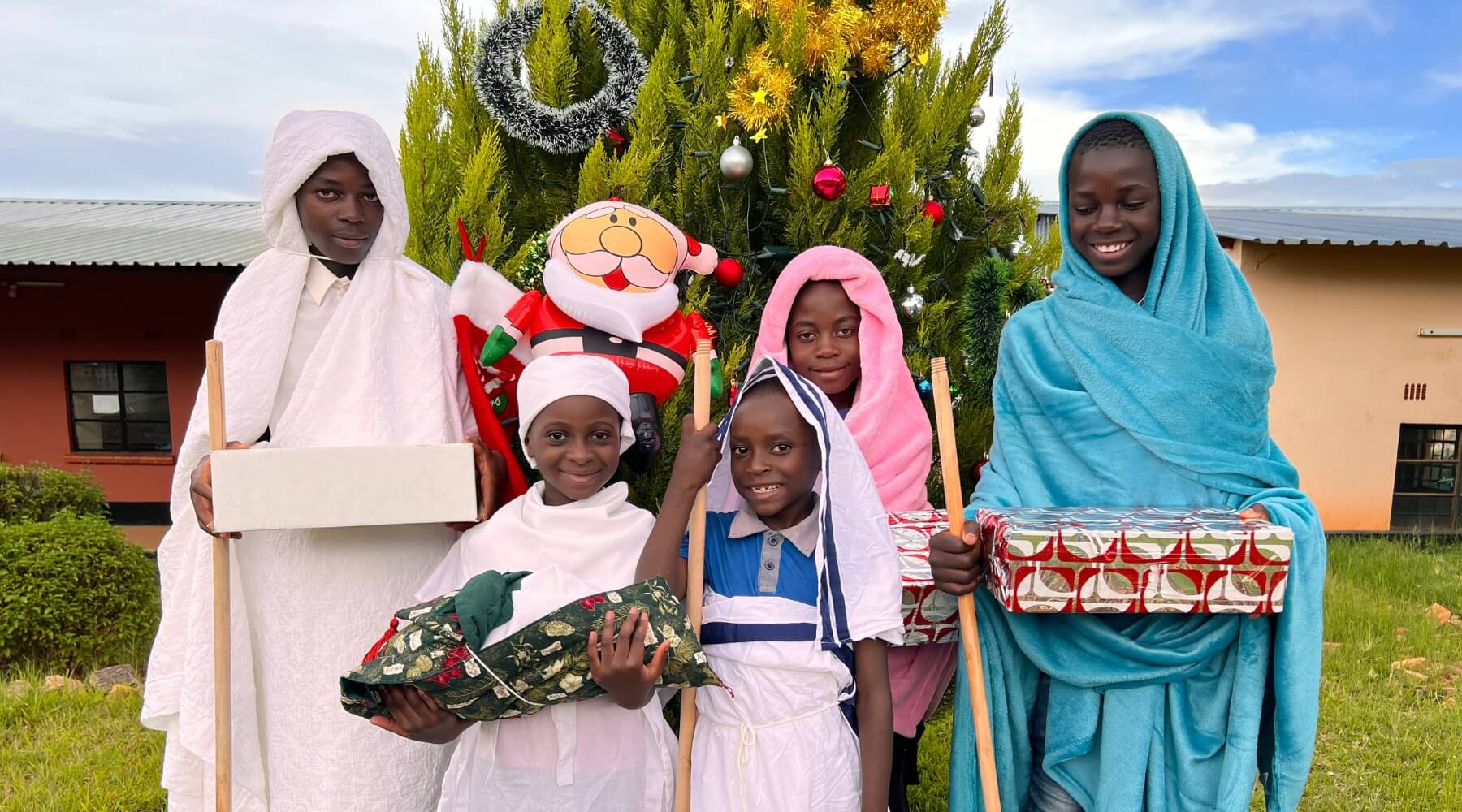 It's Christmas time, and at VOH Chongwe, our children are looking forward to the celebrations!
During Christmas, the children gather with families and friends to share stories, sing songs and play games.
School is on break, so the kids who live in our children's homes are helping their housemothers with Christmas preparations. This year they will have an extra special Christmas because one of our local well-wishers is coming to bless them with new Christmas clothes!
The kids are also writing Christmas letters and cards to their friends again this year and wishing them the best of the season.
VOH Chongwe wishes all our friends and sponsors a very Merry Christmas and a Happy New Year!
VOH Kitwe (Zambia) Update: What Christmas Means to Us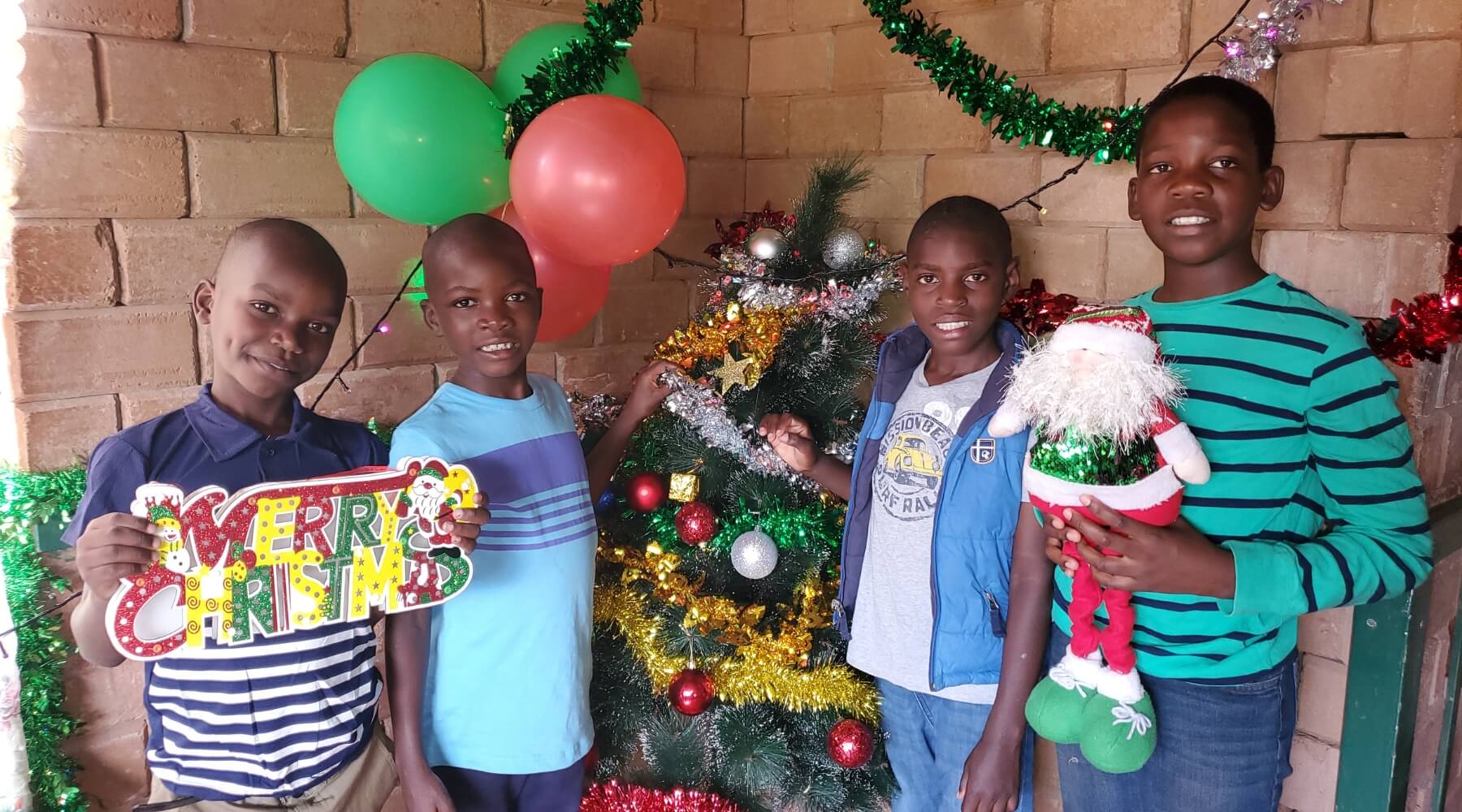 At VOH Kitwe, the children who live in the children's homes recently had a special Christmas party and celebrated in style!
They blew up balloons, decorated their Christmas trees, and helped prepare snacks for everyone.
We read the nativity story and the children shared what Christmas means to them.
Our hearts were touched by their responses. They shared, "Christmas time is the time to show love to your friends and family."
The children and housemothers were happy to have celebrated the festive season together in this way.
From everyone at VOH Kitwe, we say a very Merry Christmas to all!
VOH Luongo (Zambia) Update: Christmas Party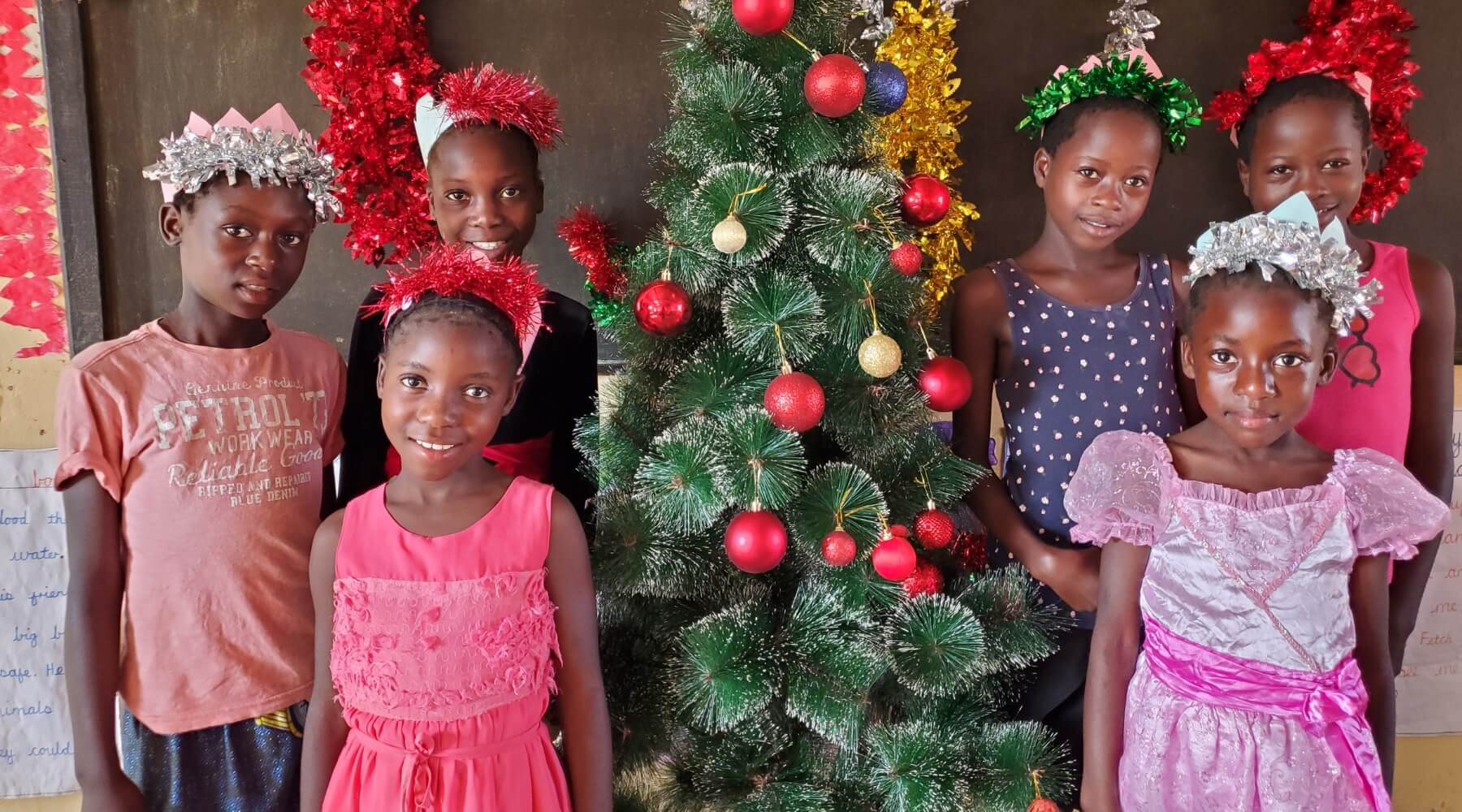 This past week, just before school closed, the children of VOH Luongo had an exciting time celebrating Christmas together!
The staff and children worked together throughout the week, preparing for our celebration. The teachers designed costumes for the children to wear when they performed a Christmas skit, and the kids were busy decorating our school Christmas trees!
One of the teachers read a storybook about the nativity to the kids, and they loved it. Then we all sang Christmas carols, and the children presented a skit about Jesus's birth and poems they had written. We ended the celebrations by sharing some special snacks.
It was a wonderful day, and the children went home very merry! Merry Christmas to all!
VOH Malawi Update: Class Christmas Parties!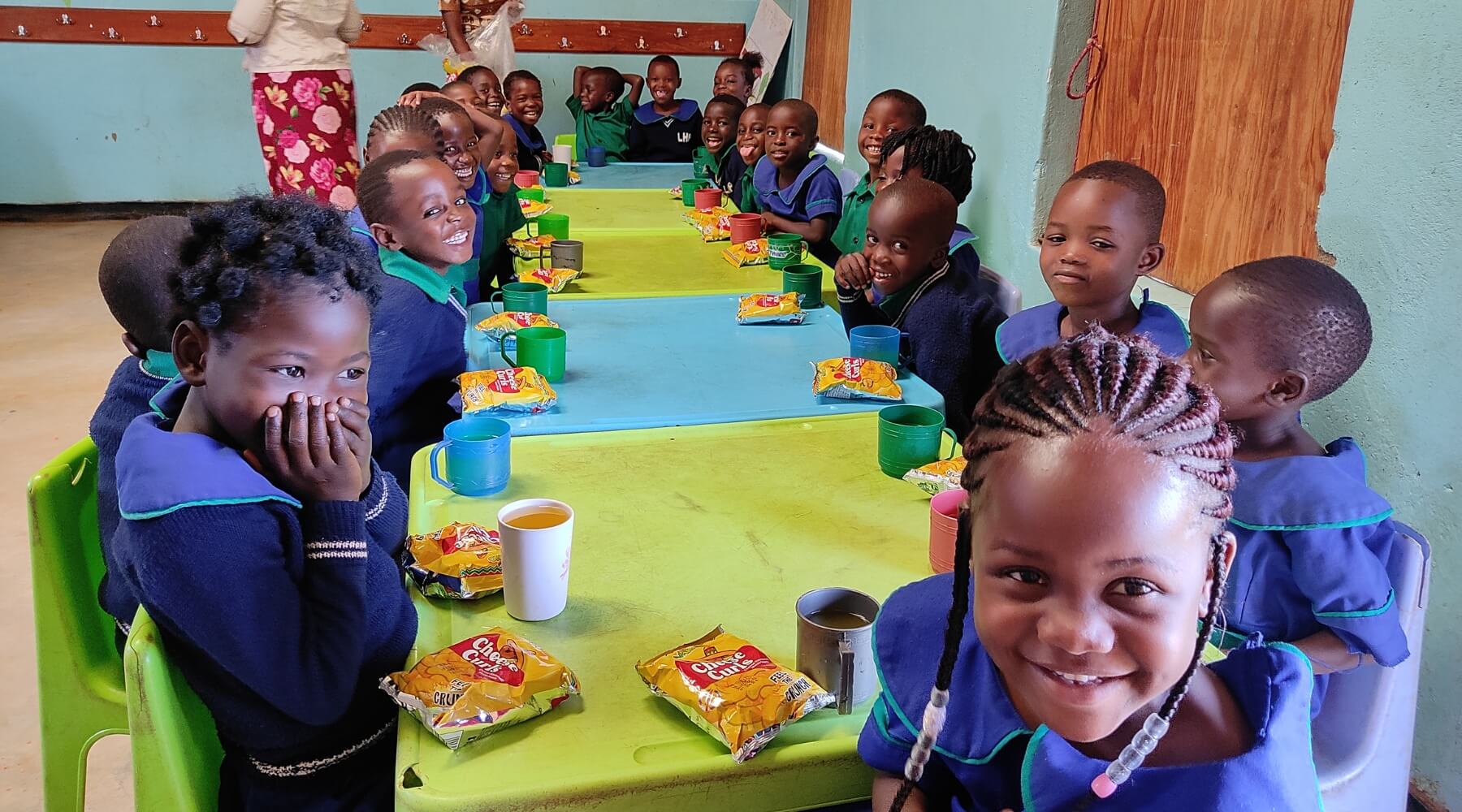 This year at VOH Malawi, we had class Christmas parties for the first time!
The theme was "We have seen His star." The classes prepared many different activities, including poems, skits, dancing, and telling Christmas stories, and they capped the day off by singing beautiful songs together.
At the end of the activities, the kids enjoyed snacks and drinks prepared by the staff.
We want to thank every sponsor and supporter; your commitment helps make times like this possible! Merry Christmas!
VOH Maramvya (Burundi) Update: Merry Christmas, Sponsors!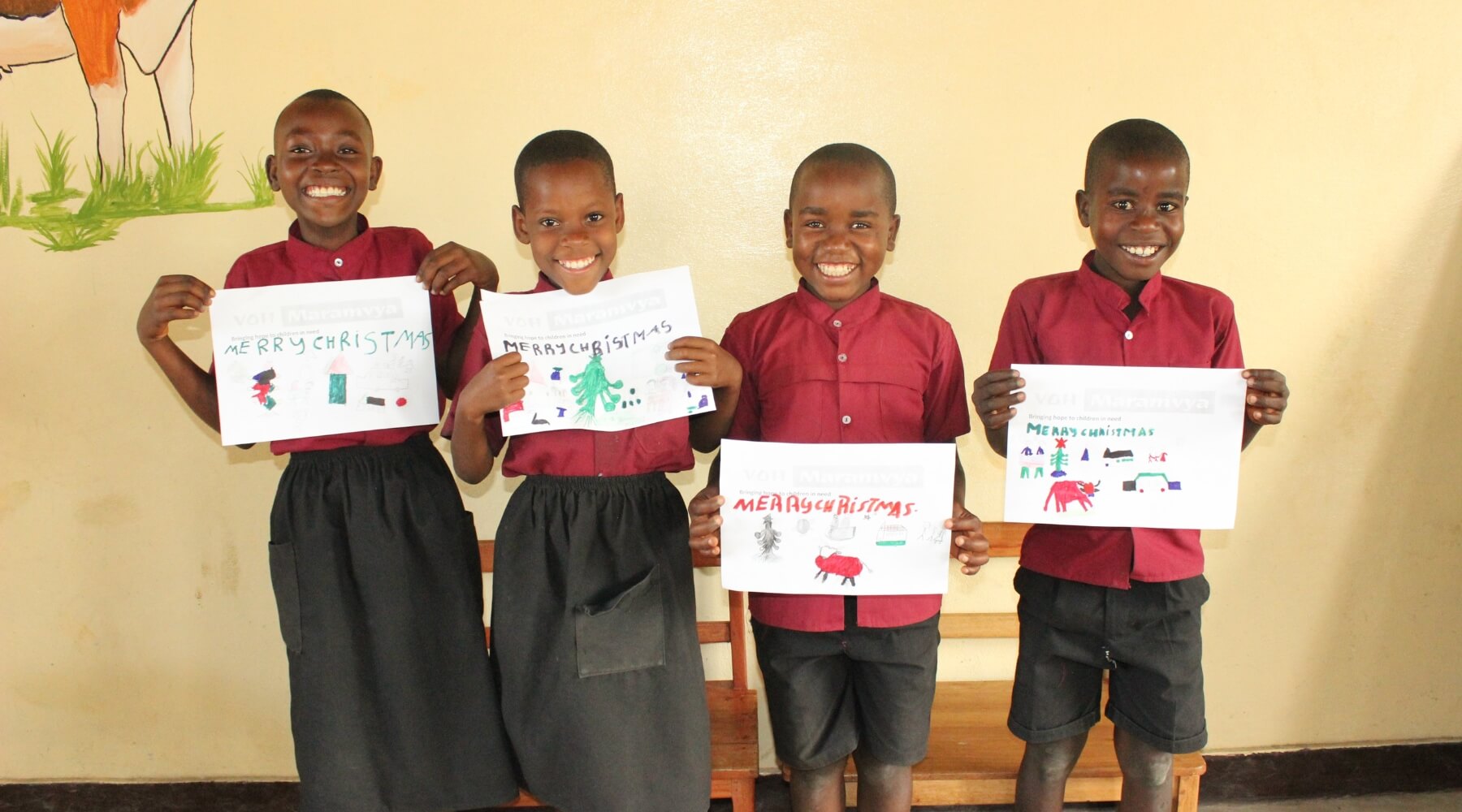 Our children at VOH Maramvya are preparing for Christmas celebrations! They look forward to spending time with their family and friends during the holidays.
Like in previous years, part of the celebration includes wishing their sponsors a Merry Christmas. So they prepared Merry Christmas signs to share with all of you!
Merry Christmas from all of us at VOH Maramvya!
VOH Mongu (Zambia) Update: Save a Life Christmas Party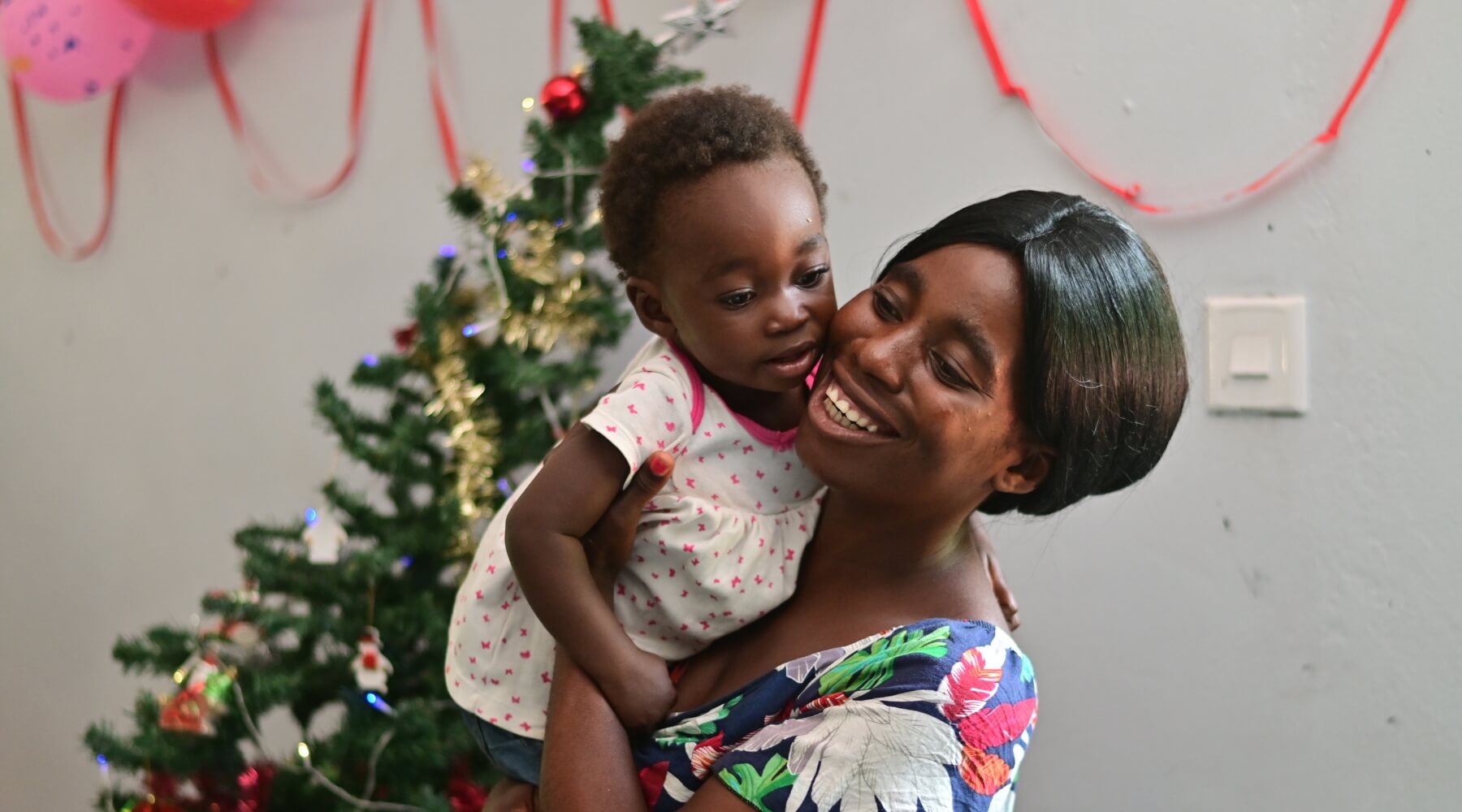 Our staff at Save a Life centre have wrapped up the year in style here at VOH Mongu, making a memorable Christmas party for all the mothers and children in our feeding and therapy program!
As the year is nearing a close and the festive season has begun, we loved celebrating with everyone! It was so exciting to see their faces filled with joy, smiles, and laughter as they expressed their happiness through dancing and singing.
Each person received gifts, and we shared a meal as a family.
It is not only our duty to see to it that the children are provided with food and good healthcare; we also want to create fun and memorable life experiences for them and their mothers.
Merry Christmas from everyone at Save a Life Centre and VOH Mongu!
VOH Mwanza (Tanzania) Update: Reunited for the Holidays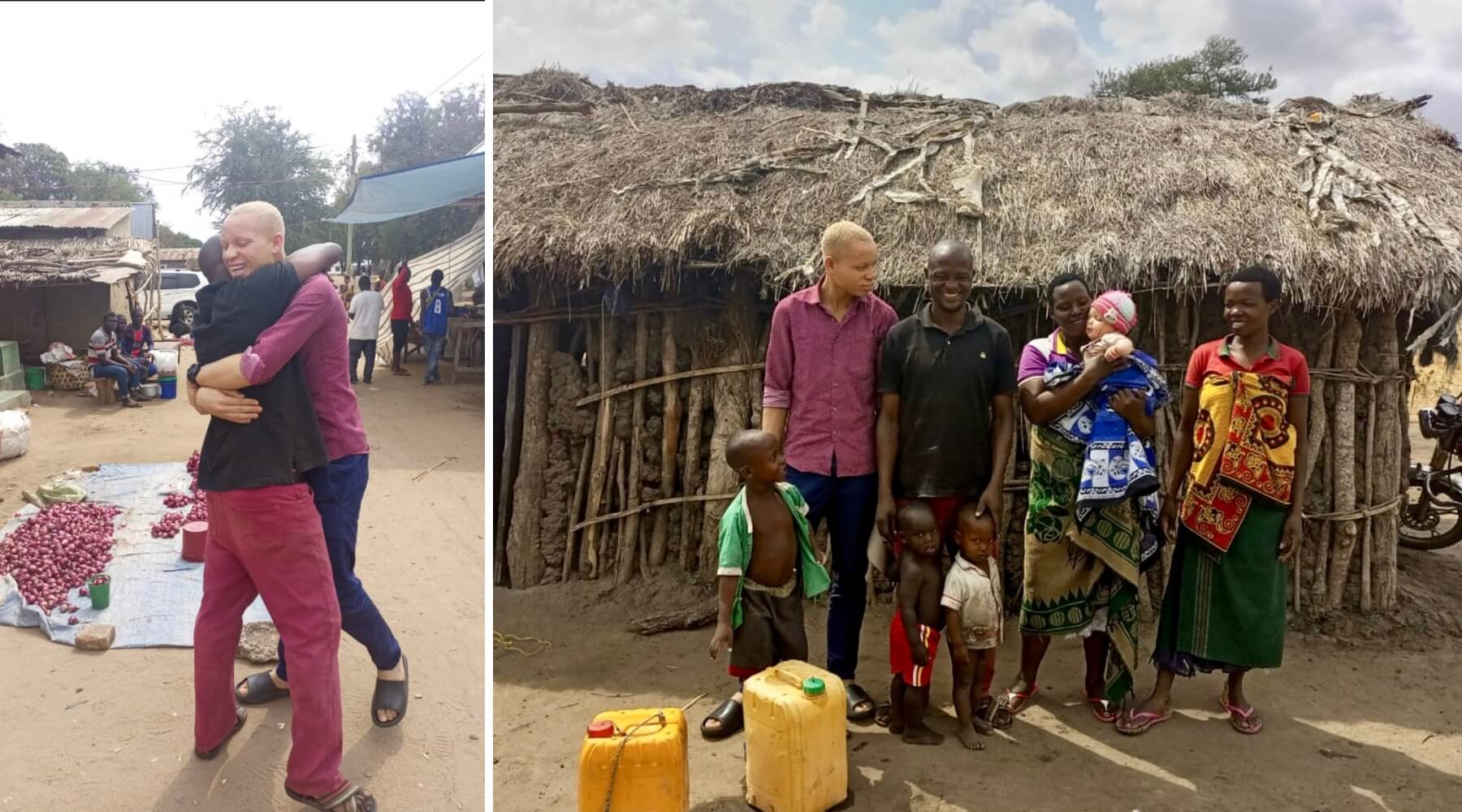 The air at VOH Mwanza is filled with Christmas excitement and anticipation as the children look forward to spending time with each other and their families!
It said that "the best gift around any Christmas tree is the presence of a happy family." This couldn't be more true for Nkwabi, who was recently reunited with his family after being separated for five years due to a threat over people like him who have albinism.
After training and sensitization to beliefs about albinism and ensuring that it was safe for Nkwabi to return home, Nkwabi received a hearty welcome home from his family right in time to celebrate Christmas together!
In this beautiful picture, Nkwabi (in a maroon shirt) is receiving a big hug from his father! He could not hide the sheer joy on his face.
Merry Christmas from all of us at VOH Mwanza!
VOH Zimbabwe Update: Christmas Clown!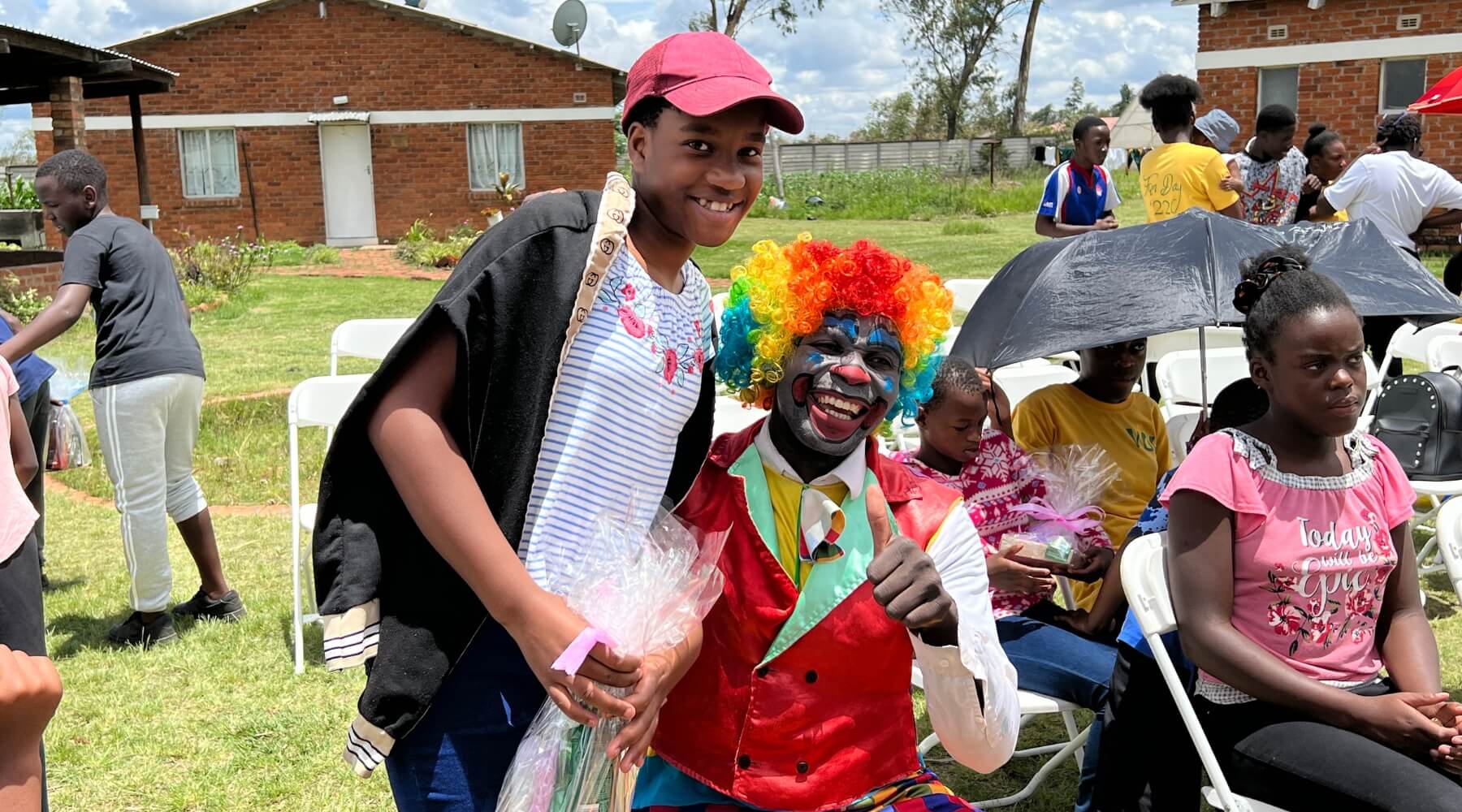 It's Christmas time, and at VOH Zimbabwe, it's tradition to hold special Christmas activities for our children.
We are so thankful for the special donation we received to hold a Christmas party for our kids!
It was a very memorable day for everyone. There was lots of eating and dancing, and a Christmas clown even visited us! At the end of the celebrations, the children were sent home with Christmas hampers to share with their families.
These events are very good for our children, and this one closed the year on a high note.
We thank God for all of our partners and friends worldwide who help make it possible for special times like these to happen. From everyone at VOH Zimbabwe, we wish you all a very Merry Christmas and a happy new year!
Last Chance to Give Christmas Hope Packs!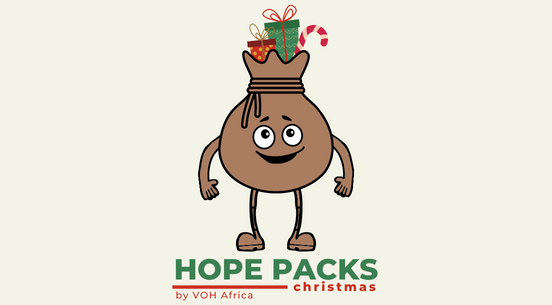 Christmas Hope Packs contain toys, candy, and other items for the VOH children and will be distributed over the holiday season.
Give a Christmas Hope Pack today for only $25 and put a big smile on the face of a VOH child! Click Here