This week we were excited to celebrate the grand opening of a new program to support those living with disabilities. We also held vacation Bible school and learned to make modelling clay!
Upcoming Event: Join us at the Child Participation in Safeguarding Conference!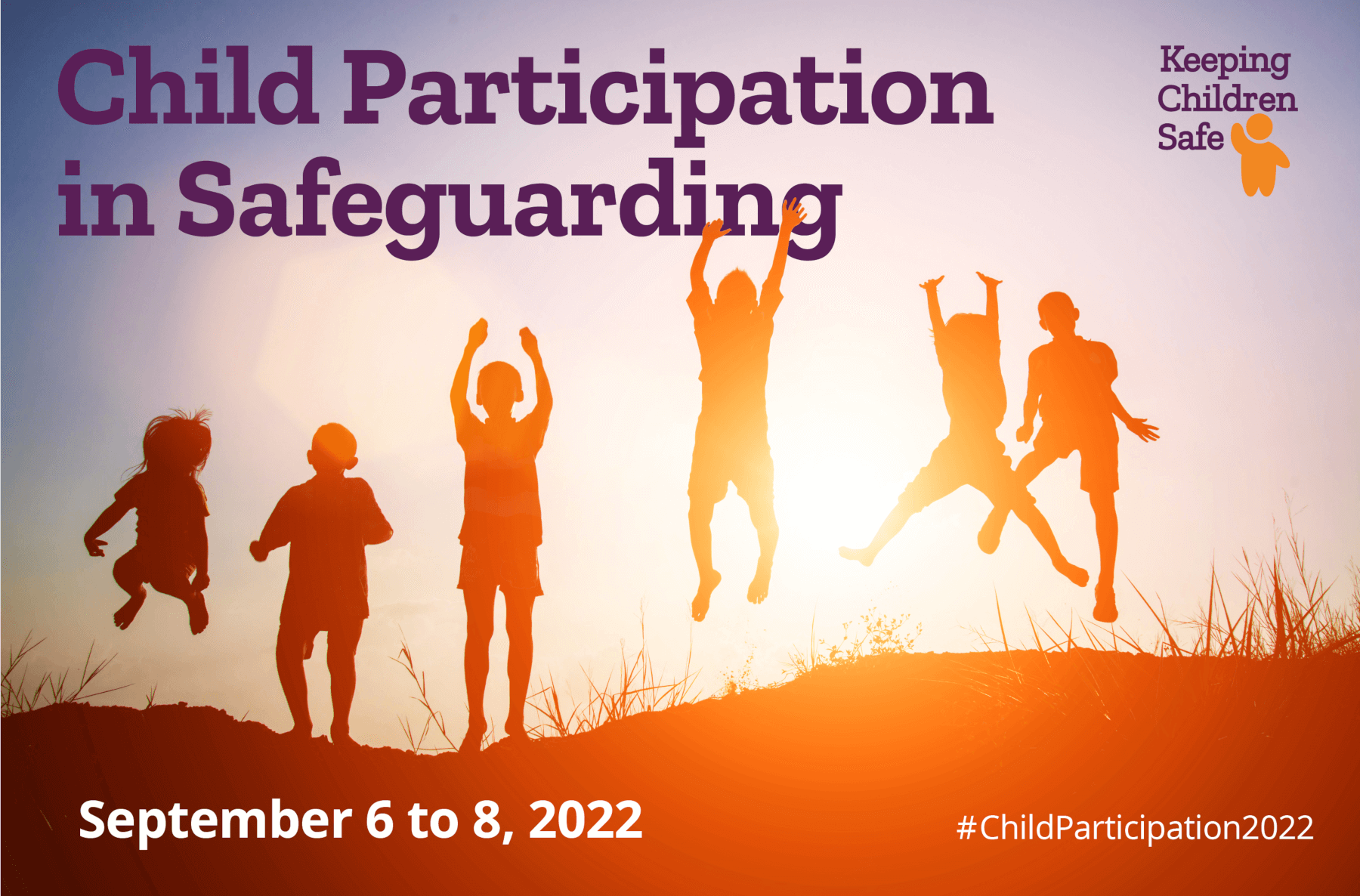 Join us at an online global conference hosted by Keeping Children Safe from September 6 – 8th. VOH children will be presenting at 10 am PST on the 6th, and VOH Africa Executive Director Sergio Bersaglio will be part of a Q&A at 11 am PST on the 6th.
More about this event via Keeping Children Safe:
"The Child Participation in Safeguarding 2022 global summit is the first step in a three-year child participation programme developed by Keeping Children Safe. It will provide a unique platform for practitioners to share experiences, best practices, resources, challenges and successful experiences on how children and young people can participate in developing child safeguarding measures. Most importantly, it will offer children and young people from across the world an opportunity to put direct questions to practitioners and share their views and experiences of safeguarding."
Learn more and register: https://child-participation-in-safeguarding.heysummit.com/
VOH Bulale (Tanzania) Update: Vacation Bible School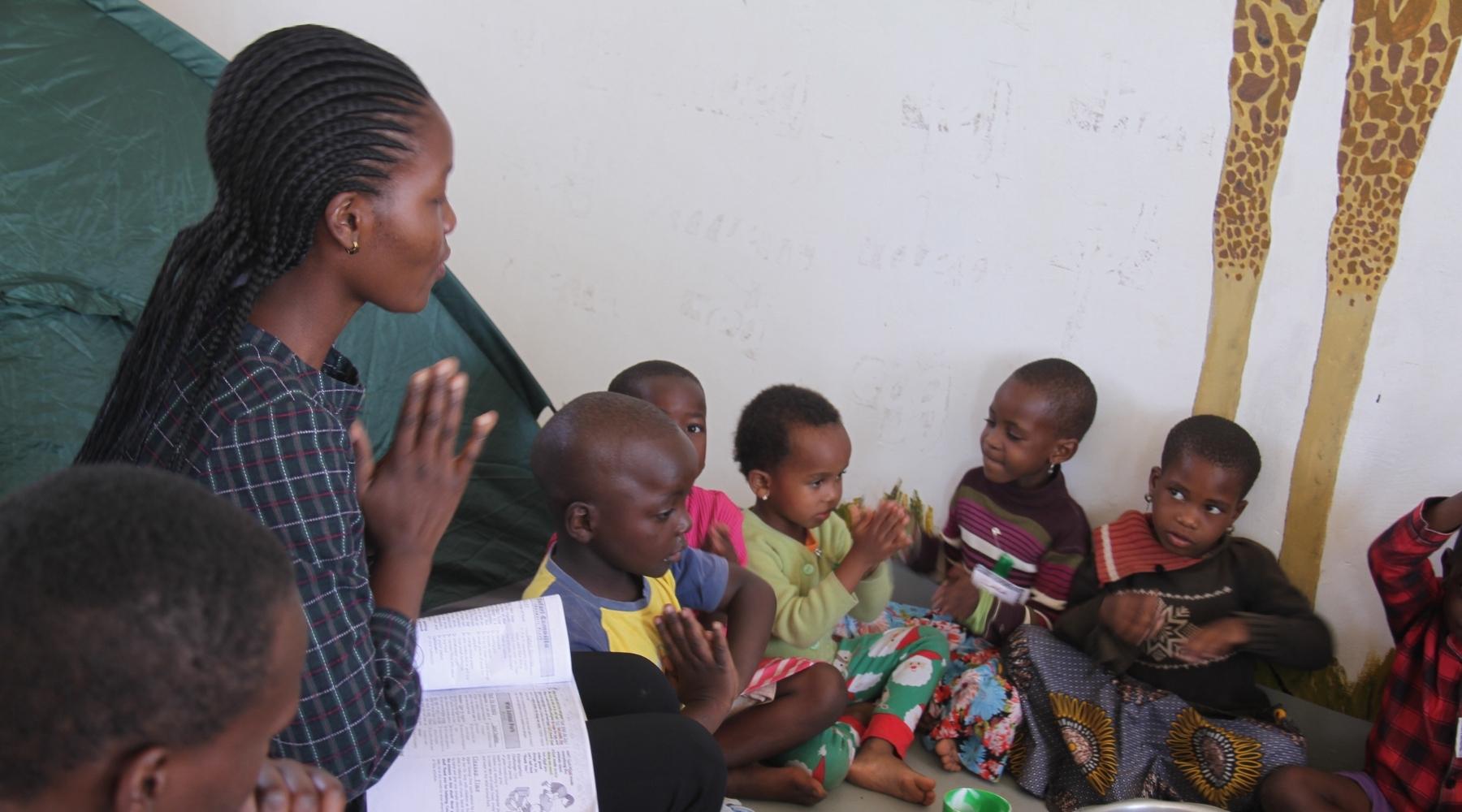 Since the VOH Bulale children are on school break, we hosted a Vacation Bible School (VBS) program. This is the first time we've run VBS here at our centre! The theme was "Prayer Safari." The children took part in various activities associated with our theme, including crafts, music, and games. We believe the lessons were impactful and that the children learned a lot and had fun while doing it! A big thank you to all the volunteers who helped run things.
VOH Bwiza (Burundi) Update: Visitors from Winnipeg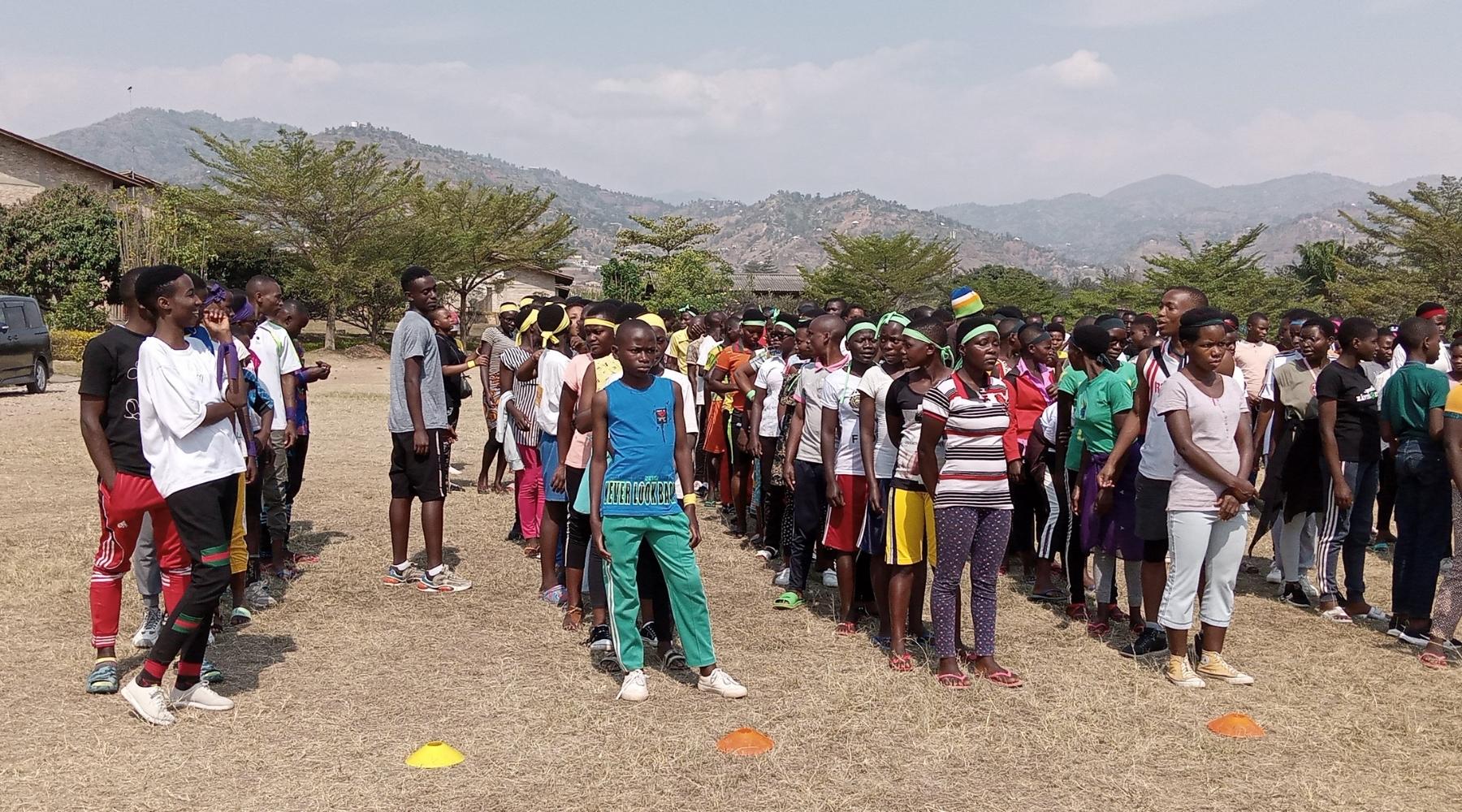 Recently at VOH Bwiza, we welcomed a group of visitors from Cross Church in Winnipeg. While here, they organized and ran a youth camp. More than 200 youth came from all around Burundi to join in the fun! The camp included various lessons and lots of fun games. We are very thankful to Cross Church for its commitment to the people of Burundi and our work at VOH!
VOH Chongwe (Zambia) Update: Shelly's Story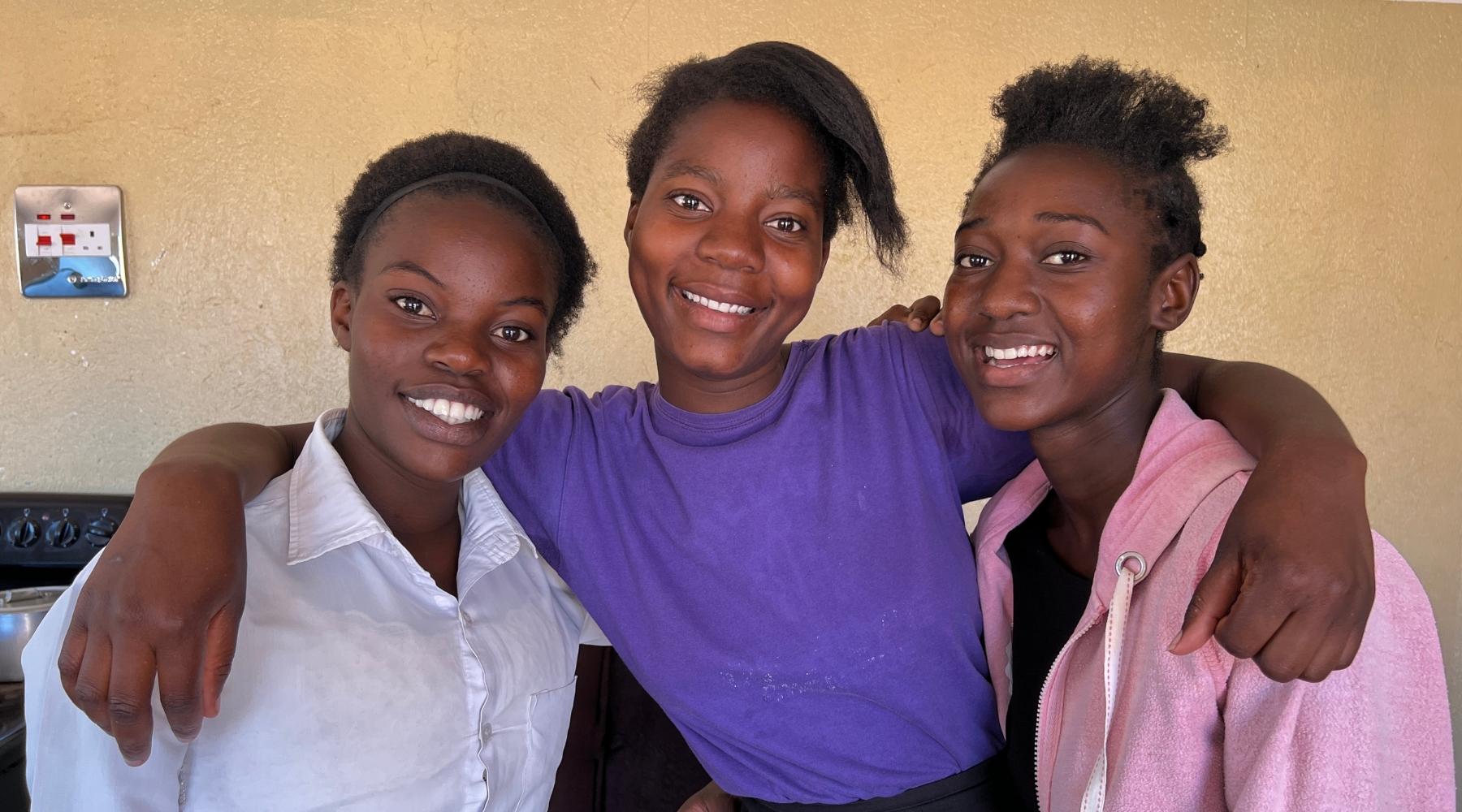 Meet Shelly, one of our VOH Chongwe children. After losing their parents, Shelly and her sister came to our centre. Shelly was in grade 3. Shelly is now in grade 12 and is excelling in school! She is part of the discipleship program, and she loves to talk about Jesus with her friends. Her dream is to become a journalist. She is so happy to be at VOH and loves her VOH family. She says she is so thankful that VOH took her and her sister in when they had no one else to care for them, and she has really enjoyed her childhood experience with us!
VOH Kitwe (Zambia) Update: Funding from the Ministry of Community Development and Social Services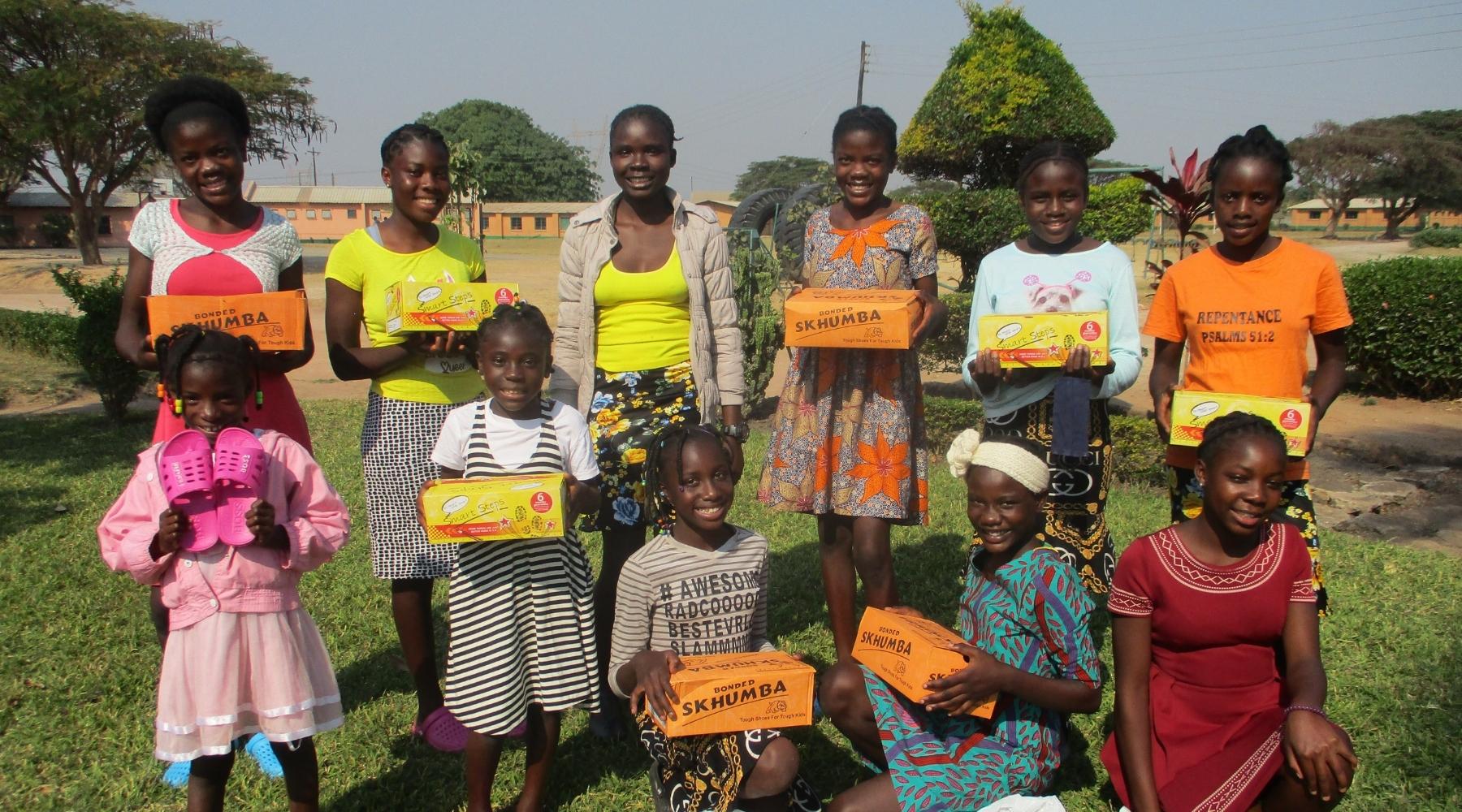 We are always grateful when the government of Zambia supports our work at VOH Kitwe. This week, we received funding from the Ministry of Community Development and Social Services to buy school shoes for all the children living in the children's homes. The children are so happy to have a new pair of shoes; they can't wait to return to school after the break! We are encouraged to know our local government supports and appreciates our work!
VOH Luongo (Zambia) Update: Gifts from Mr. Silungwe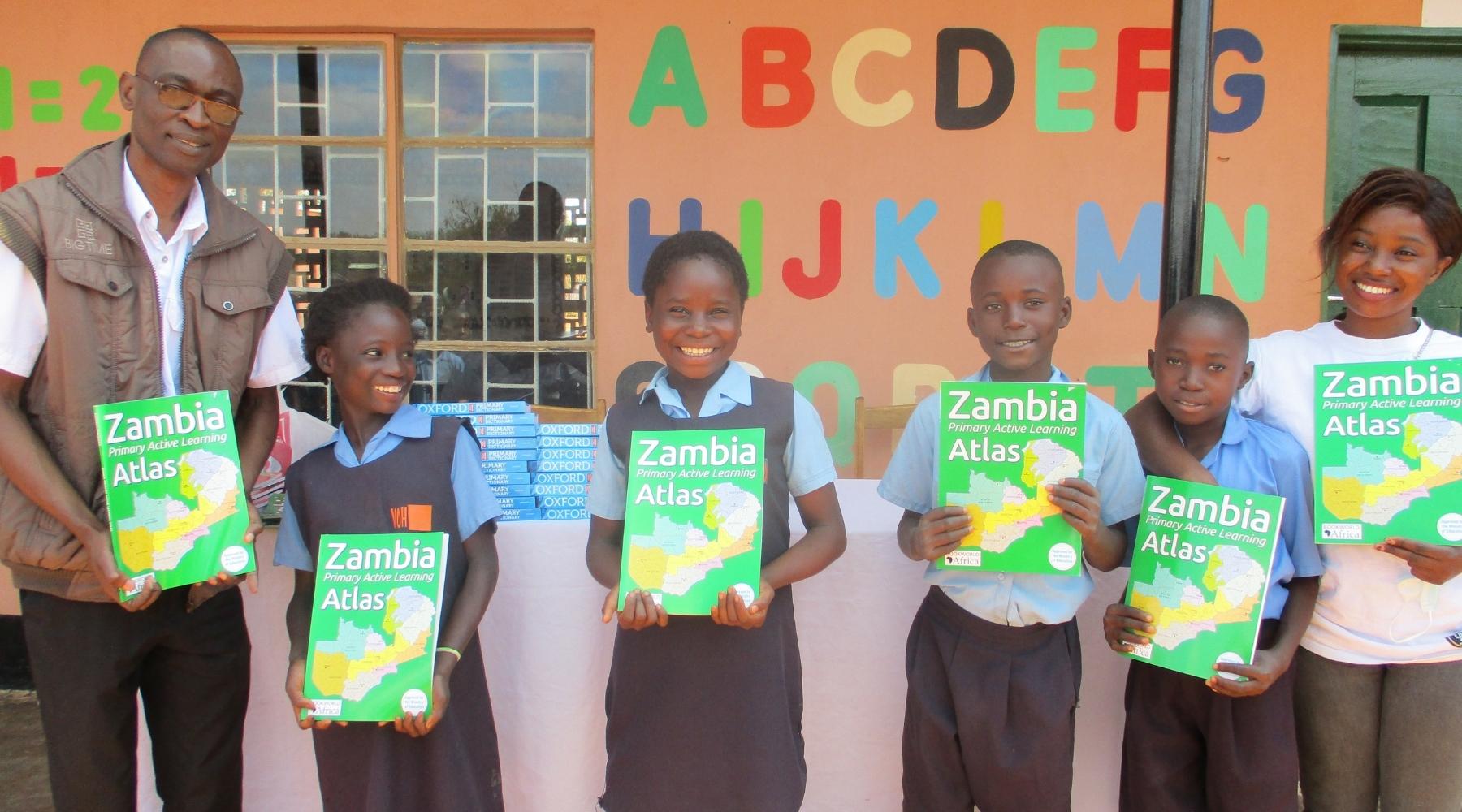 This week at VOH Luongo, we received another visit from Mr. Silungwe. Earlier this year, he made a generous donation of textbooks for grades 1 to 7. This time he donated atlases for both lower and upper primary. He also donated dictionaries, which will help improve the children's literacy. In addition, all the grade one students were blessed with a new pair of school shoes. All of us at VOH Luongo–students, teachers, and staff–are grateful for Mr. Silungwe's kindness and generosity!
VOH Malawi Update: Making Modelling Clay!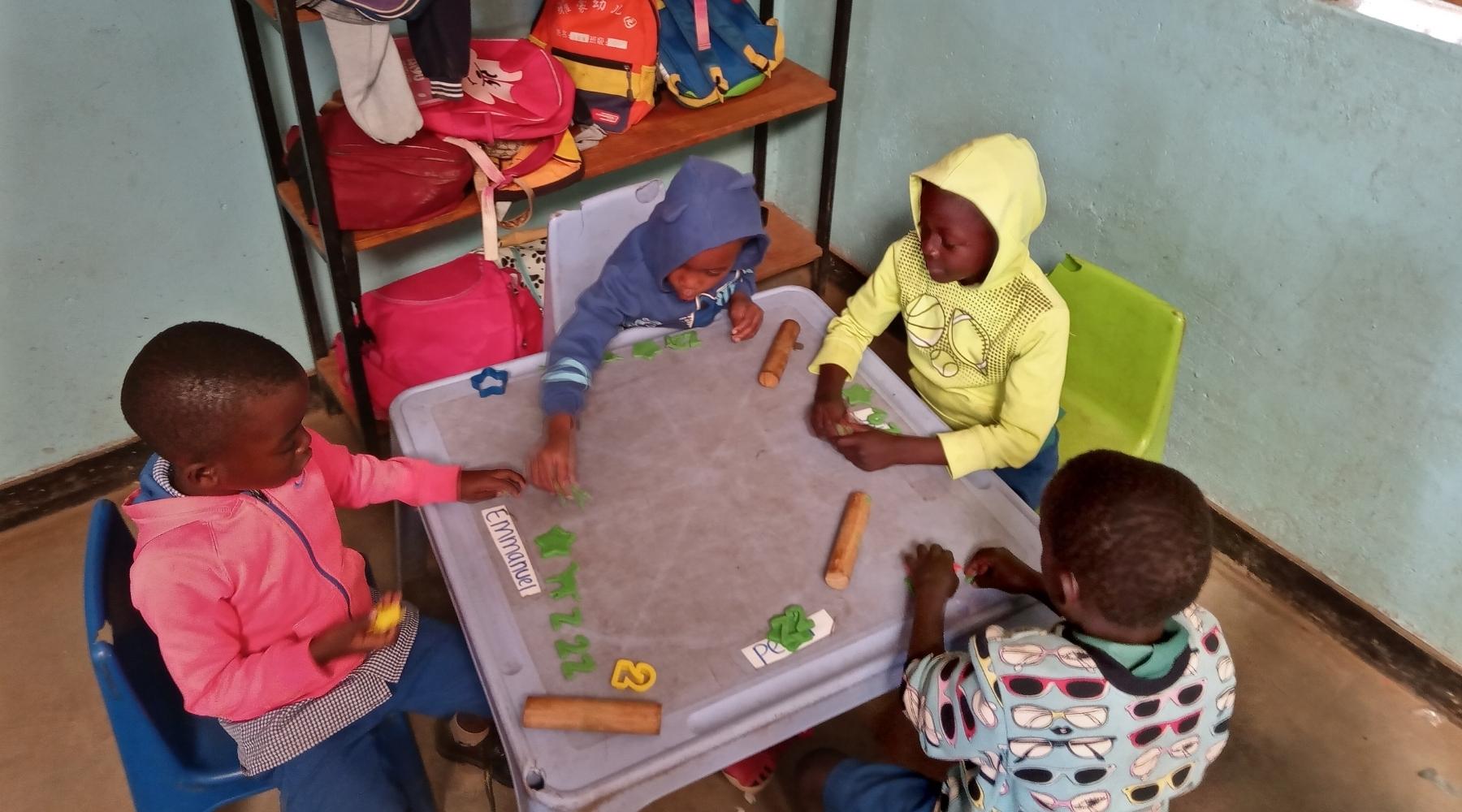 Early Childhood Development is part of our preschool focus at VOH Malawi. Our preschool students take part in a variety of activities, including sports, Bible study, and art. This week, the teachers made clay from baking flour, cooking oil, and food colouring! Typically, children use local modelling clay made from soil, which is not as safe, so our teachers came up with an improved way of doing it. The kids had a fun time creating different shapes and toys with the help of their teachers. THese types of activities foster the children's creativity, which, we believe, contributes to healthy, well-rounded development.
VOH Maramvya (Burundi) Update: Meet Aaron and Grace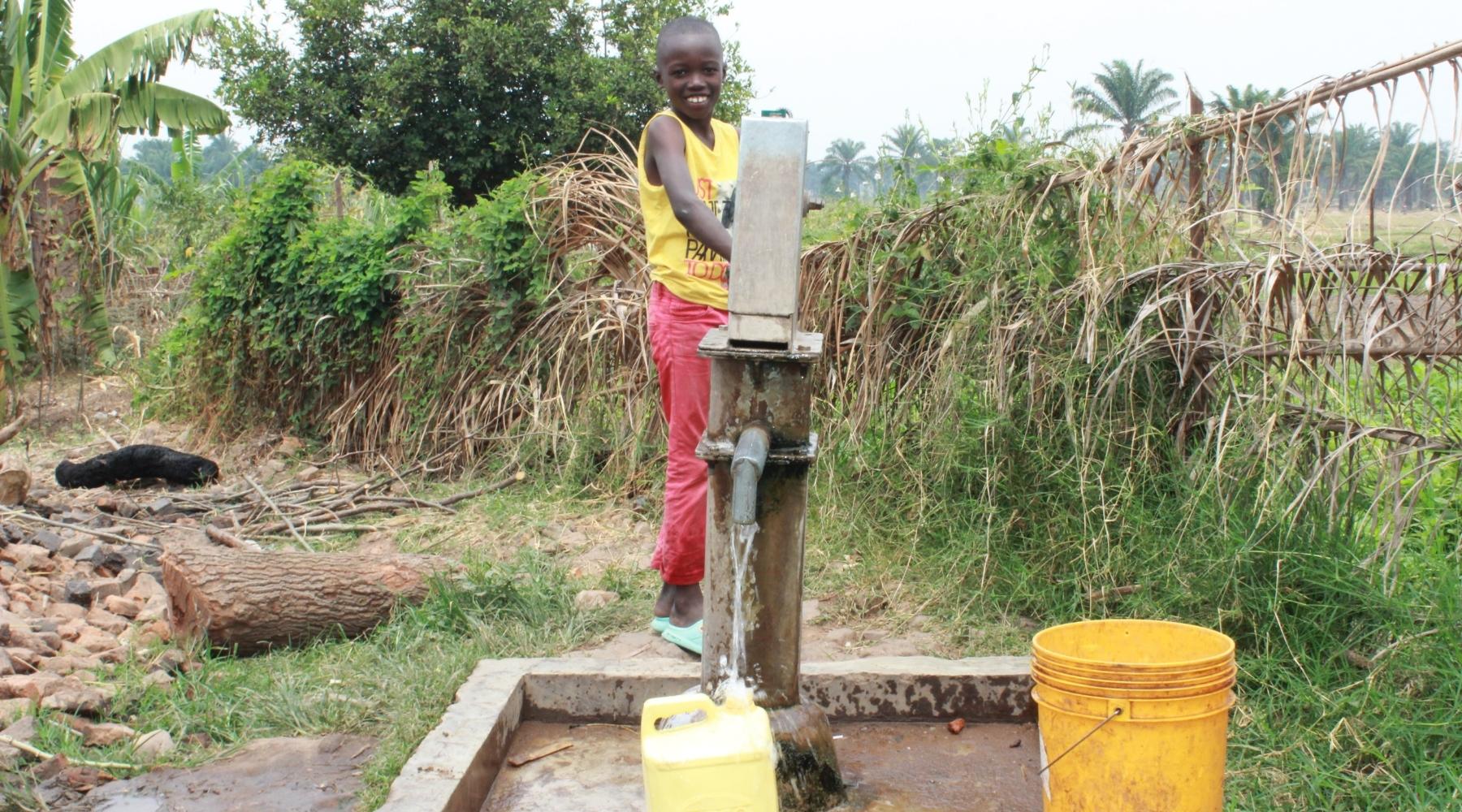 Meet Aaron and Grace. Aaron is ten and going into grade 5, and his sister Grace is seven going into grade 2. During the school break, they help their parents a lot. Aaron is responsible for collecting water, which they use to prepare meals, clean dishes, and wash clothes. Grace is responsible for cleaning the dishes with the water Aaron brings home. They are both happy to help their parents, and their parents are delighted that their children are growing up to be responsible and willing to do their part to support their family, thanks in part to their time at VOH Maramvya!
VOH Mongu (Zambia) Update: Champions Club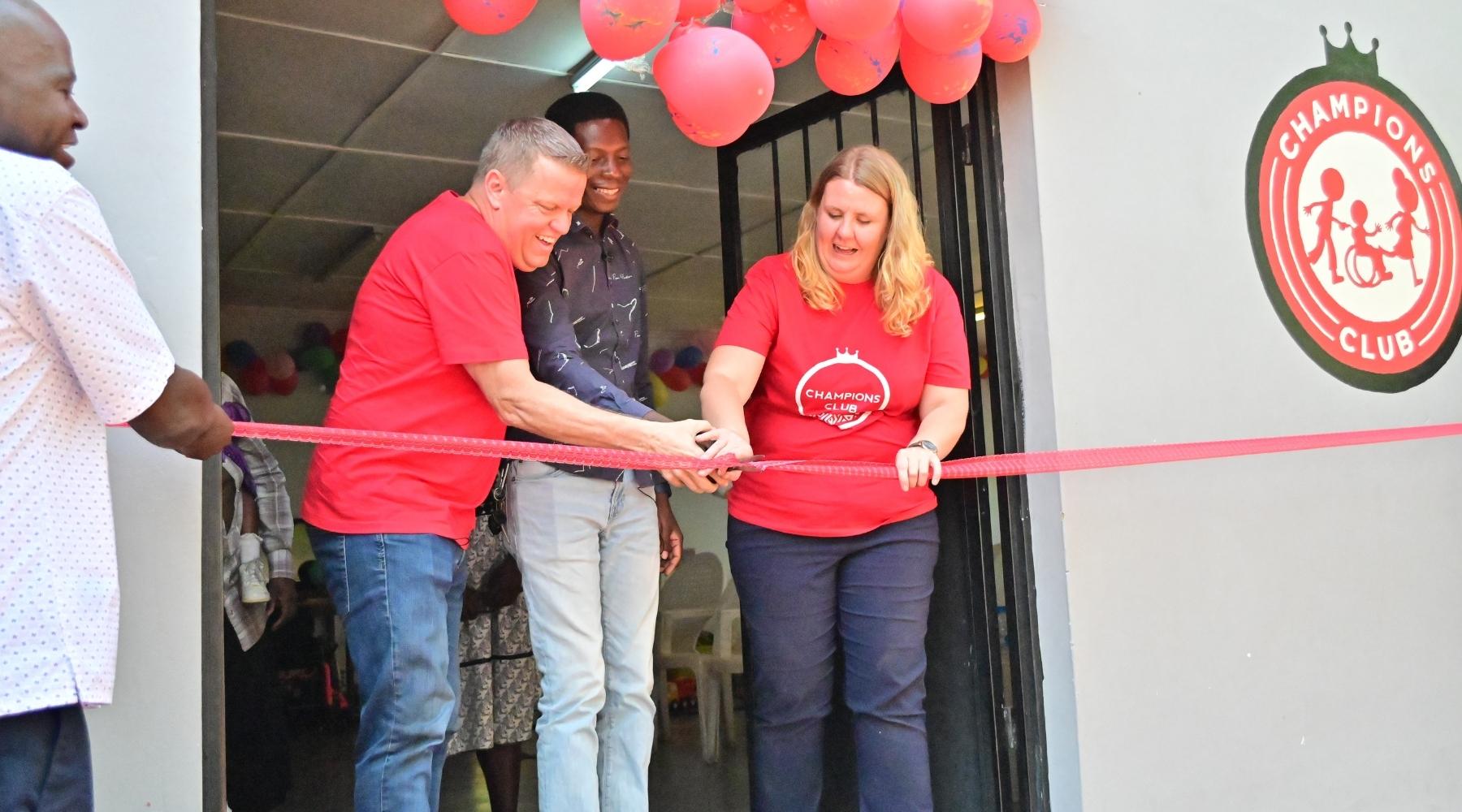 This week, we were privileged to have Craig Johnson, leader and founder of the Champions Club, launch the first-ever Champions Club here in Mongu, Zambia! This program supports parents and caregivers who look after children living with disabilities. It will offer education, insight, and support. We are so grateful to have this important program in our community!
VOH Zimbabwe Update: Hosting a Wedding!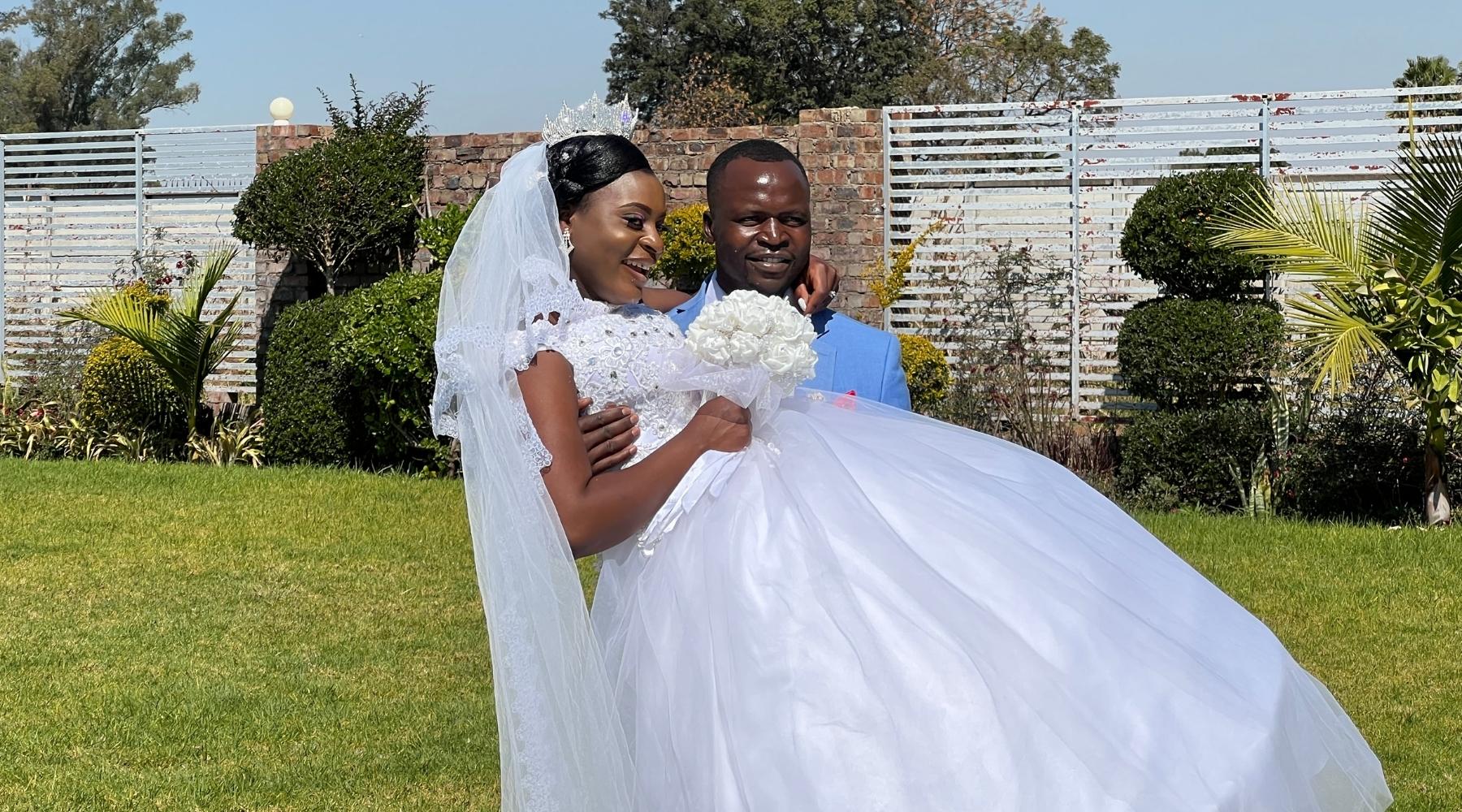 This week at VOH Zimbabwe, Denmark got married at our centre! Denmark joined VOH three years ago and is our driver. He is a positive role model to all the children. His life on its own is a testimony of how God can raise you from the ashes and give you a seat amongst kings. He is a true inspiration to many young people, and our staff and children were so excited to be part of this exciting celebration. We wish Denmark and his wife Shalia all the best!