This week our students wrote exams, we held parent-teacher meetings, and construction progressed on a new classroom block!
Upcoming Event: Join us at the Child Participation in Safeguarding Conference!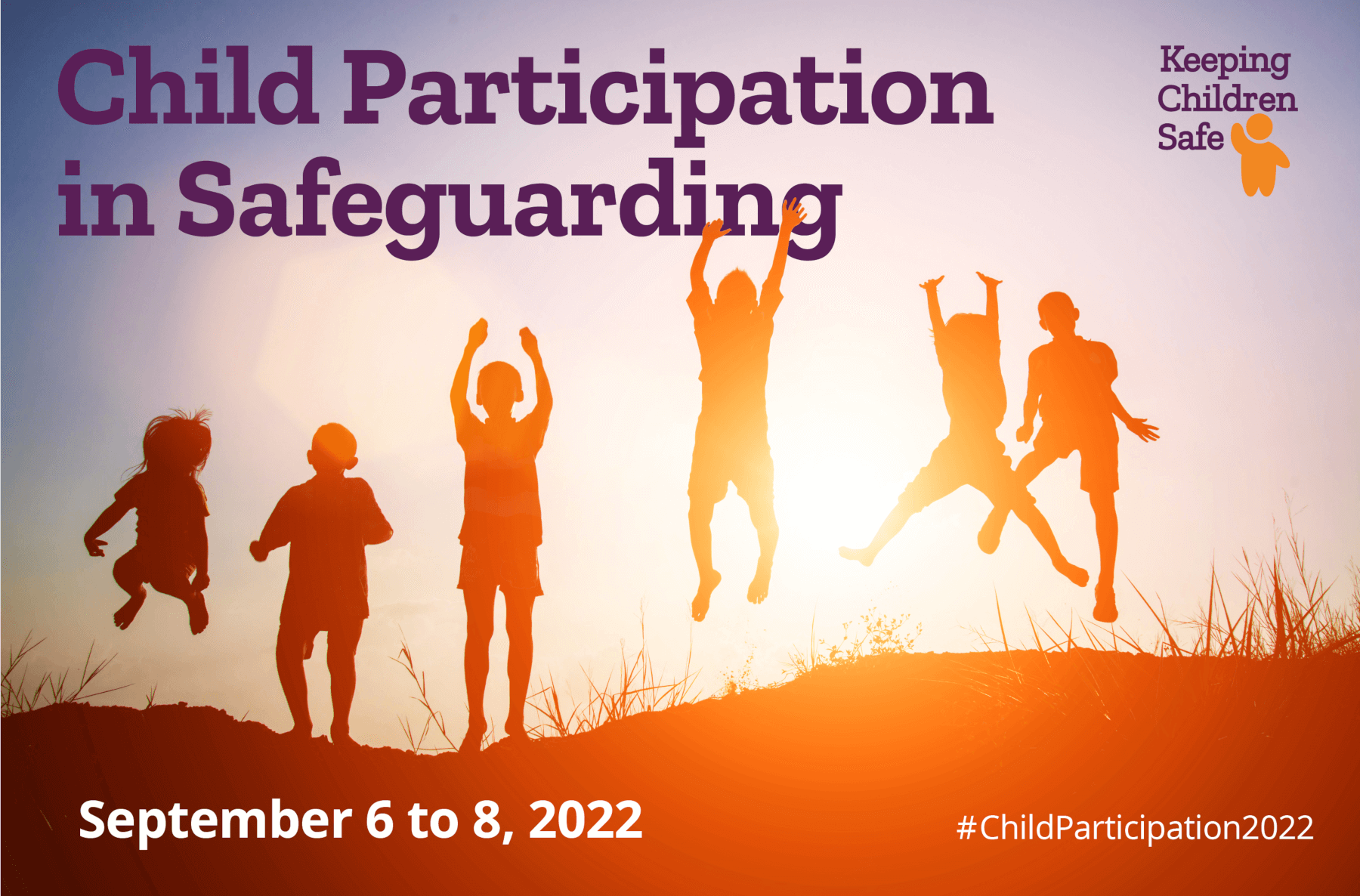 Join us at an online global conference hosted by Keeping Children Safe from September 6 – 8th. VOH children will be presenting at 10 am PST on the 6th, and VOH Africa Executive Director Sergio Bersaglio will be part of a Q&A at 11 am PST on the 6th.
VOH Chongwe (Zambia) Update: Excelling in School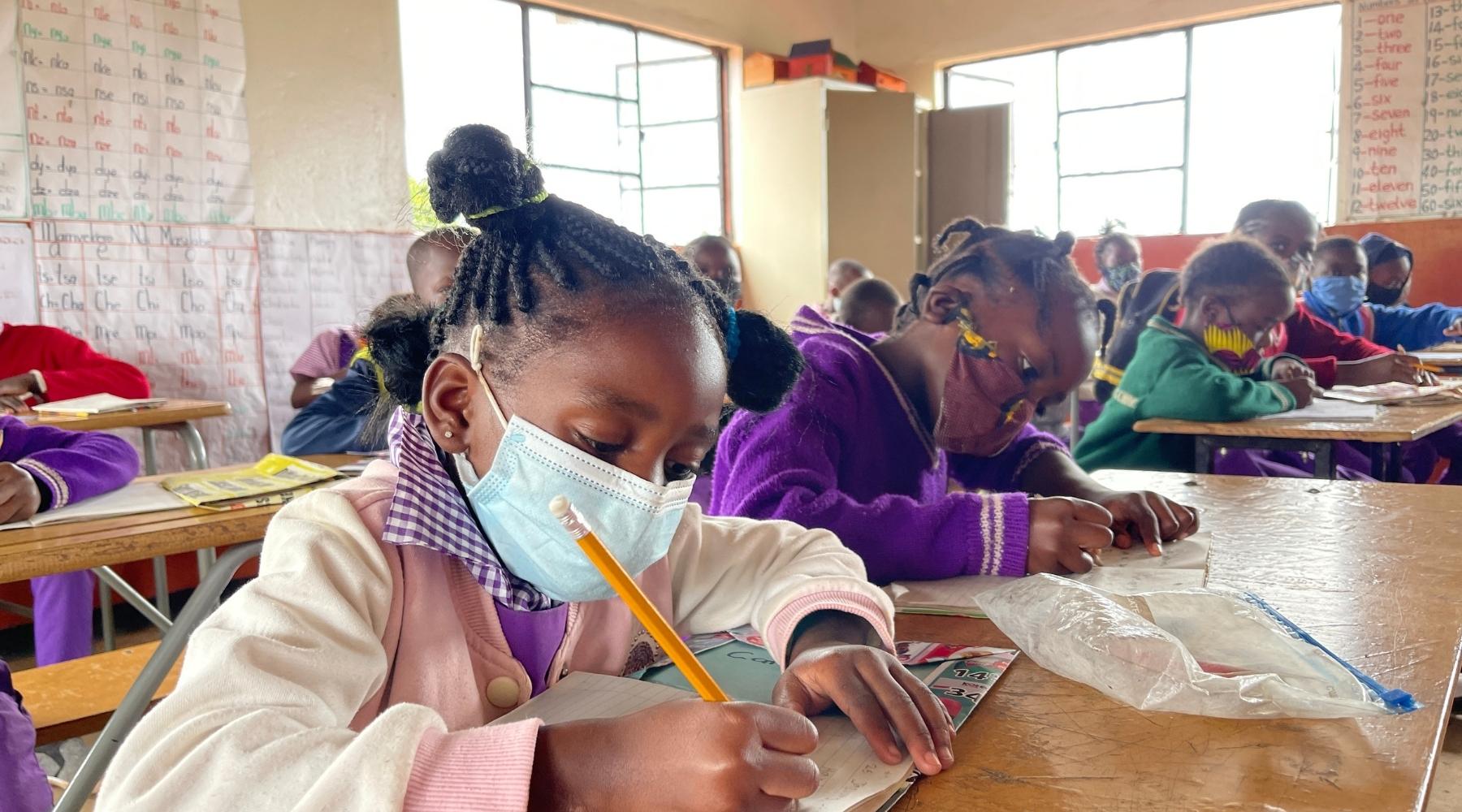 Before Term 2 ended at our VOH Chongwe school, the children wrote their end-of-term tests. As always, the teachers worked hard preparing and supporting their students, particularly those in grades 7, 9, and 12 who wrote their government exams. Both teachers' and students' hard work paid off, and the students reported feeling confident and prepared! Even though school is now on break, many students still come to our library, which remains open. The younger students use this time to work on their reading skills, and the older students spend time researching and studying. The children are so grateful for the commitment and support they receive from their teachers and the library!
VOH Kitwe (Zambia) Update: Learning to Garden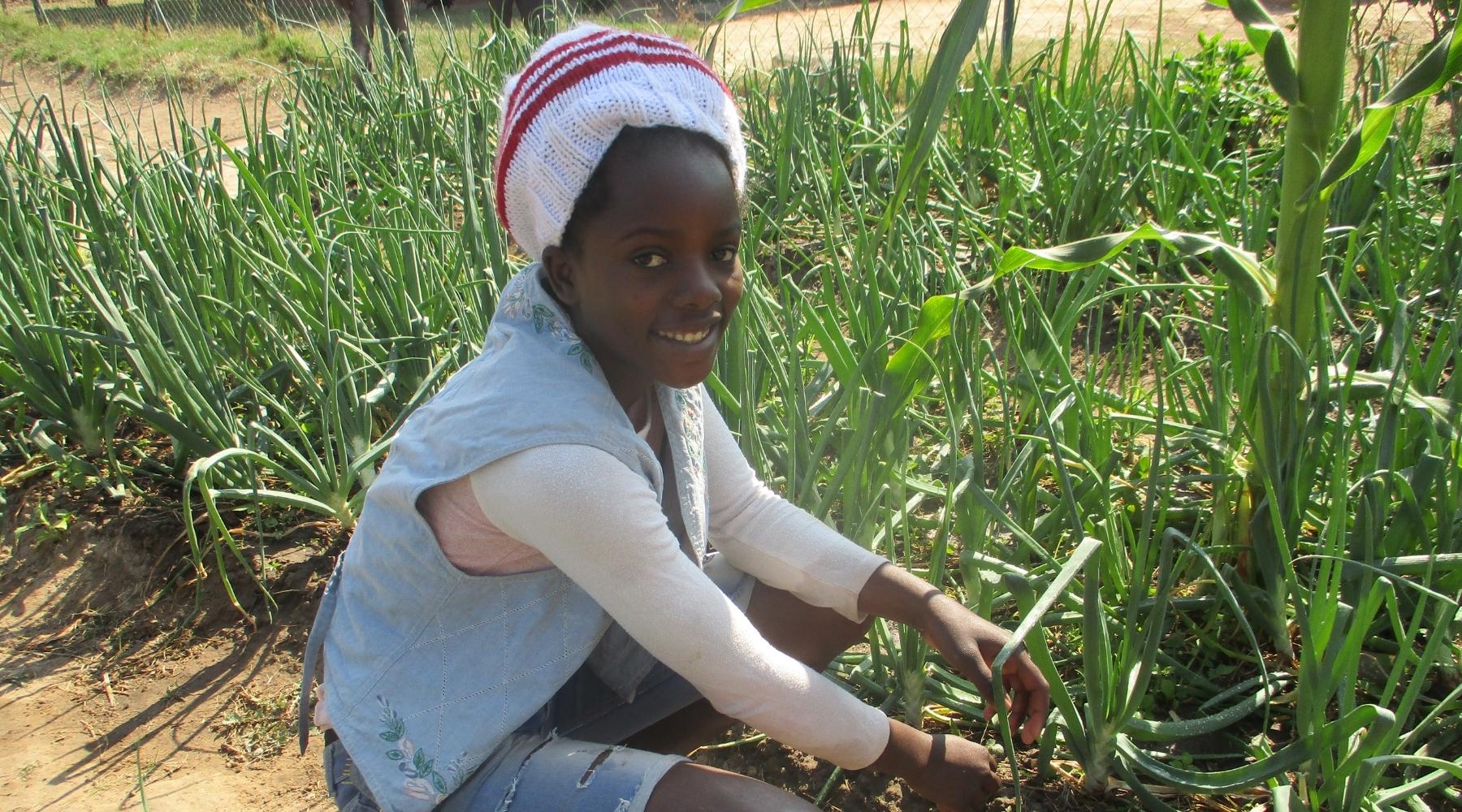 During school holidays, the children who live at the VOH Kitwe in our children's homes actively participate in the backyard gardens. Supervised by their housemother, who offers guidance, the children work hard to ensure a successful harvest. The vegetables grown will be shared by everyone in the homes. Activities like this teach the children ownership and responsibility. They know that working hard yields good results, which can be seen and appreciated. The children are ecstatic to see that their vegetables are growing big and healthy, and we are so proud of their hard work!
VOH Luongo (Zambia) Update: Omega's Story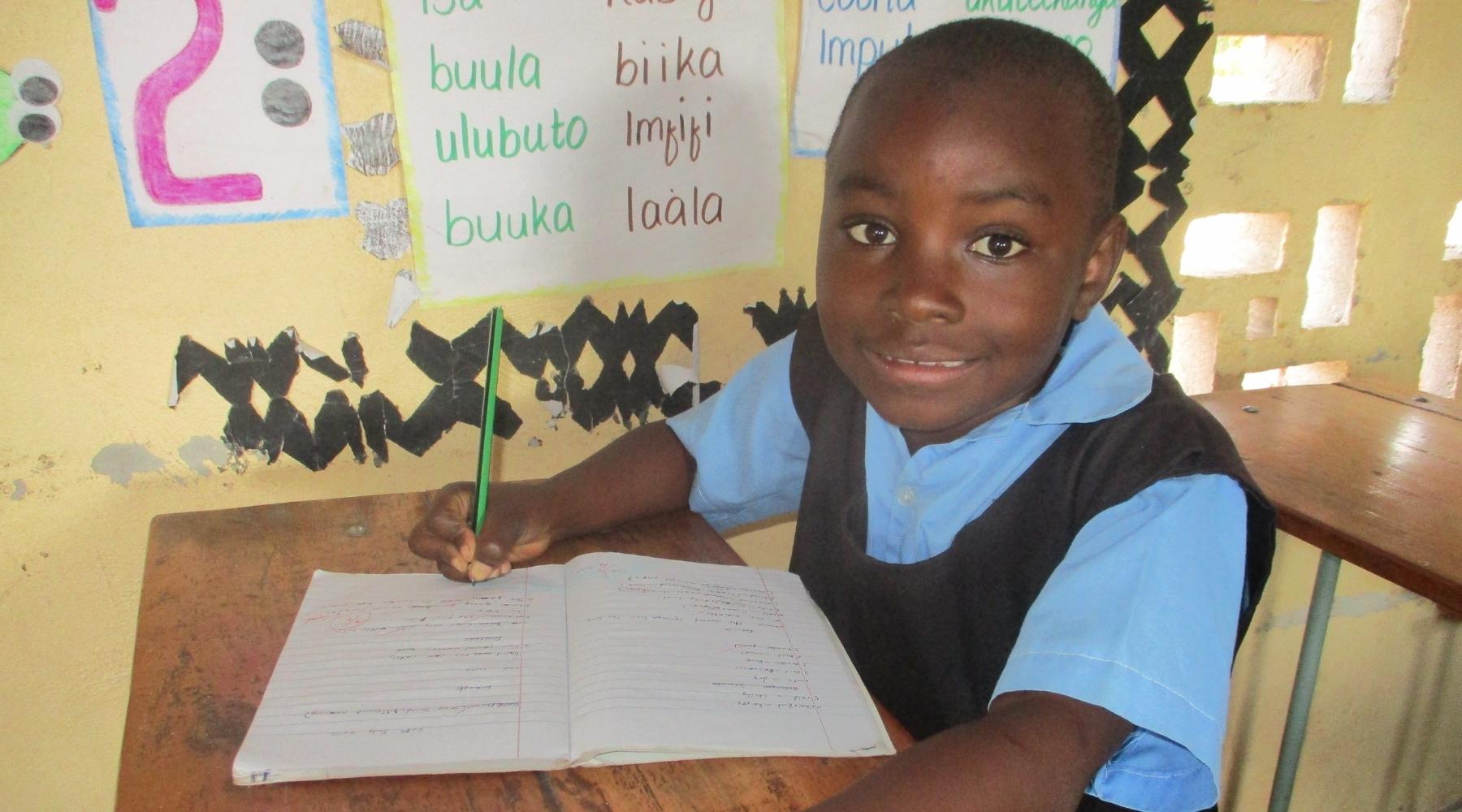 VOH Luongo would like you to meet Omega, one of the young children attending our school. Omega joined our preschool last year, and she is now in grade 1. Recently, Omega told us that she was not feeling well and that when her parents took her to a nearby government clinic, they did not have the correct medication to help her. As soon as we heard this, we took her to the VOH Kitwe medical clinic, 20 minutes away. VOH Kitwe is always ready and happy to assist us by providing medical care to any VOH Luongo children or staff. The medical team immediately saw Omega and provided her with the correct medication. Omega is now feeling well, and she is happy to be back in school and learning to read! Omega's parents are so thankful for the many ways we provide care for their daughter, and all of us at VOH Luongo are grateful for our connection to VOH Kitwe and their clinic!
You can support a child like Omega by becoming a sponsor! Visit sponsorship.vohafrica.com to learn more!
VOH Malawi Update: Parent-Teacher Meeting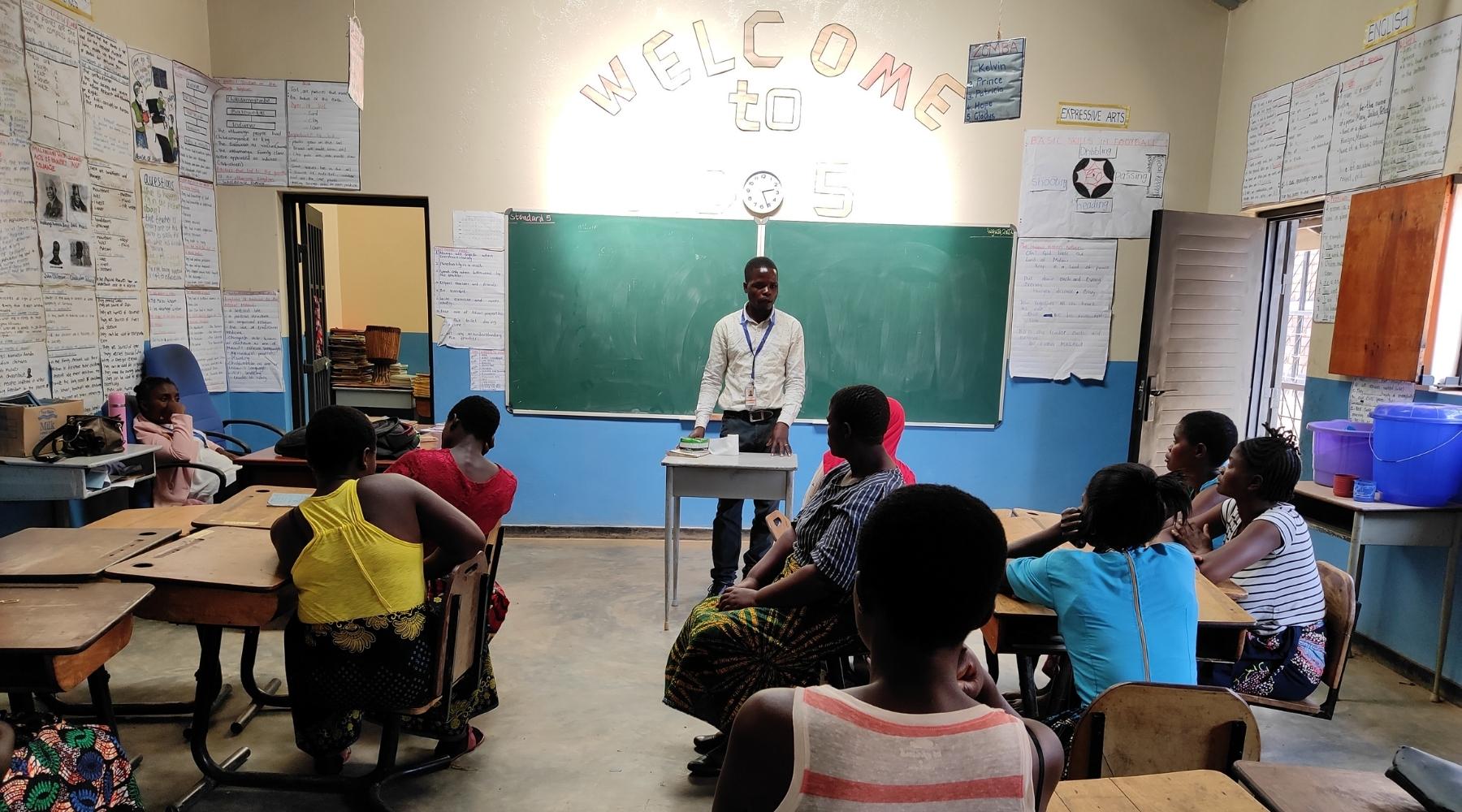 This week at VOH Malawi, we held a parent's meeting. These meetings are so important because it gives parents an opportunity to hear how their children are doing in school. During this time, parents also can share with teachers how life is at home. Meetings like this are important as it helps both parties provide the best care to the children. We also use this opportunity to encourage parents to escort their children to school each morning. By being accompanied by a parent, the children are more likely to arrive on time instead of getting distracted along the way! Our interns also had a chance to speak to the parents, which helped them with their public speaking skills. Everyone was happy to know that the last school term went well, and soon the students will be moving up to the next grade!
VOH Mongu (Zambia) Update: New Classroom Block!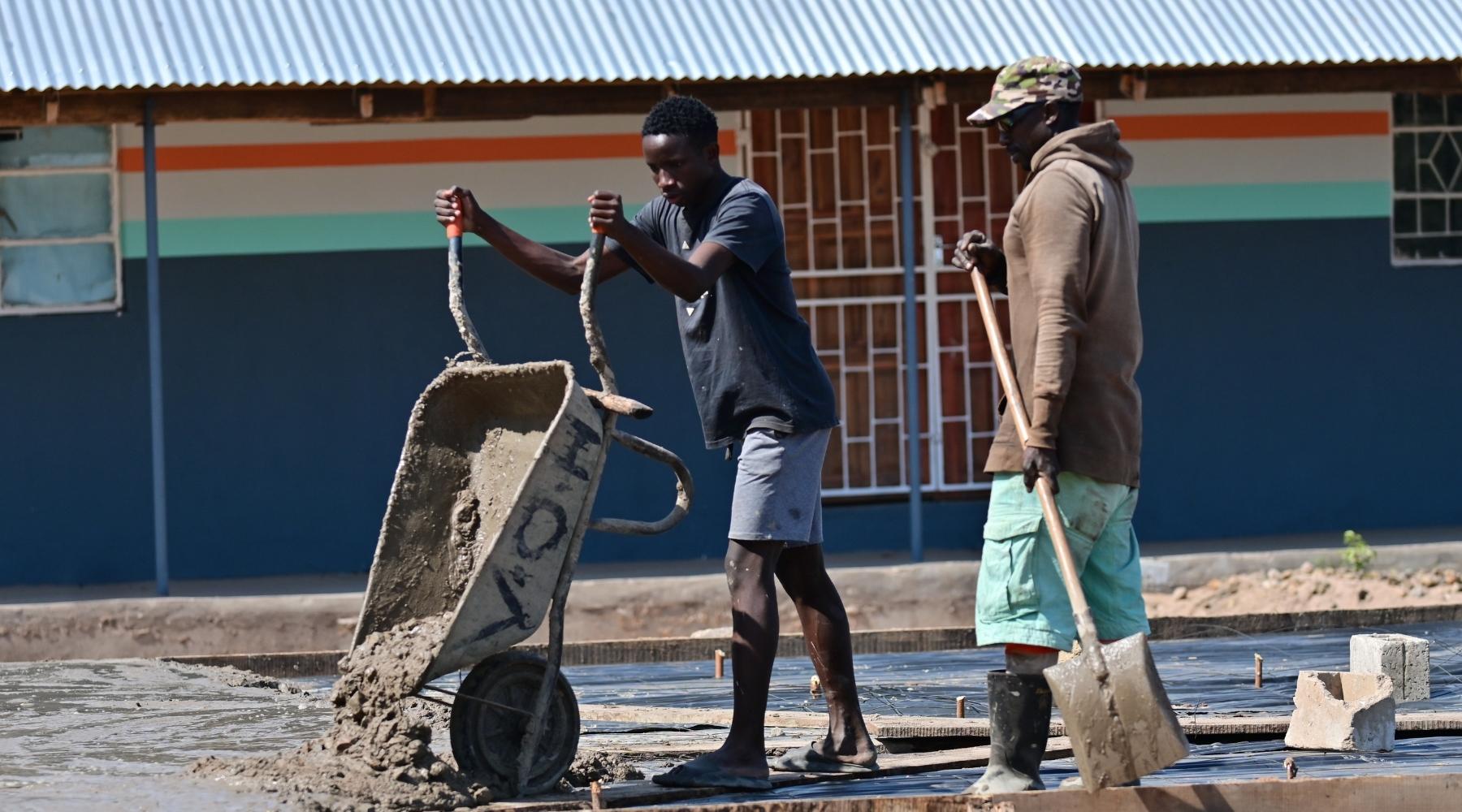 This week at VOH Mongu, we saw great progress on the construction of our new high school classroom block! When complete, this new block will provide six new classrooms as well as offices for the high school staff. One of our staff members, Mr. Tom, oversees our building projects here at VOH Mongu. We also hired some parents from the community who have skills that align with our programs. The parents are thankful that we are empowering them by giving them this work opportunity so that they can, in turn, provide for their families. We thank God for blessing us with the resources needed to build more classrooms, and we are eager to see the new classrooms completed before the end of this year!
VOH Mwanza (Tanzania) Update: New Signage!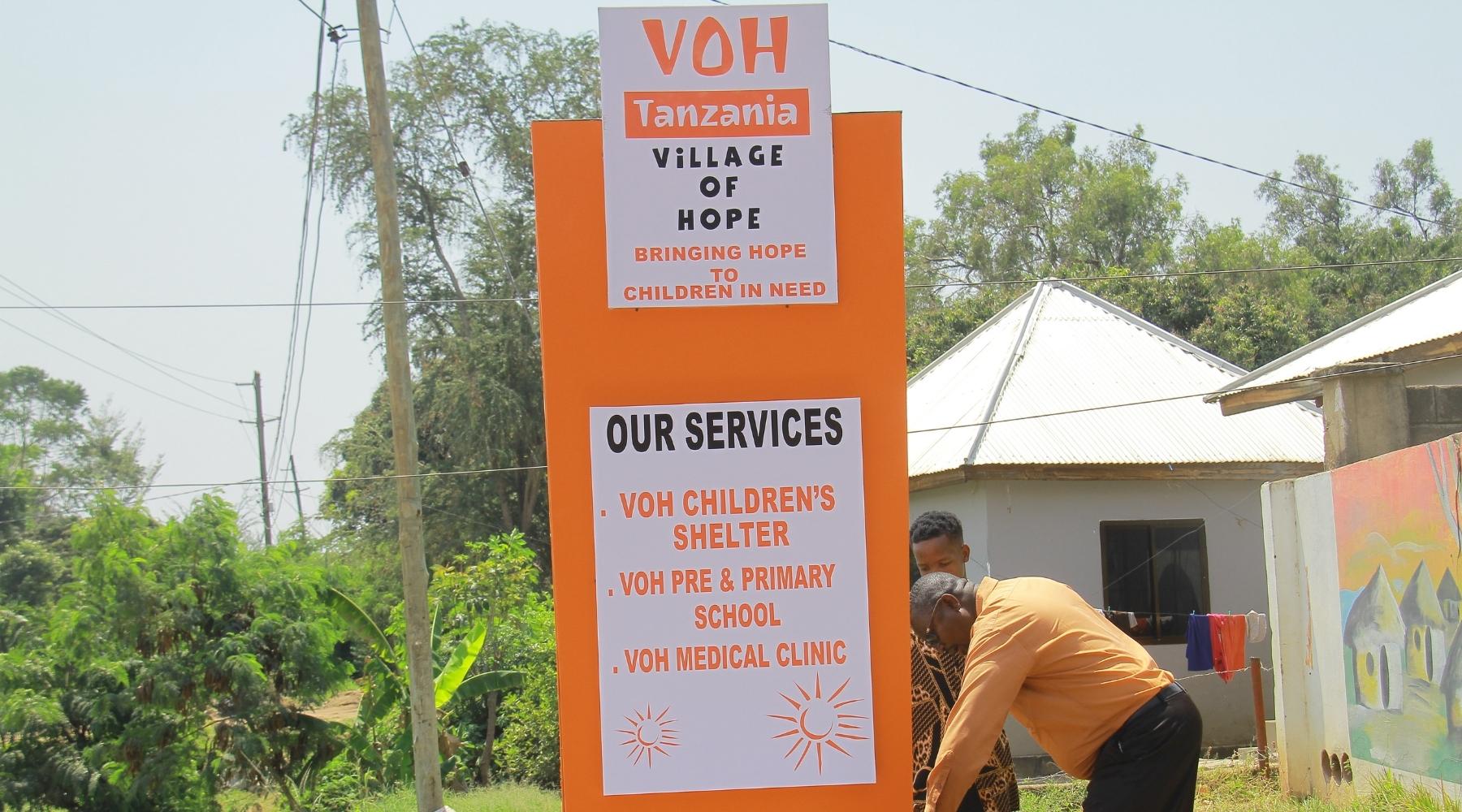 At VOH Mwanza, we recently installed a new sign at the entrance to our centre! We want everyone who passes by to know about our programs and how we provide care for our children. The children who come to school from communities nearby receive lots of love and nurturing when they come to the centre each day, but they also need to know that others from the community care about them too. We believe that installing this new sign will allow people in the immediate area and beyond to learn who we are, which will hopefully result in them deciding to visit and encourage our children. We look forward to meeting many new friends as word spreads about VOH Mwanza!
VOH Zimbabwe Update: Thank You, Aquiline!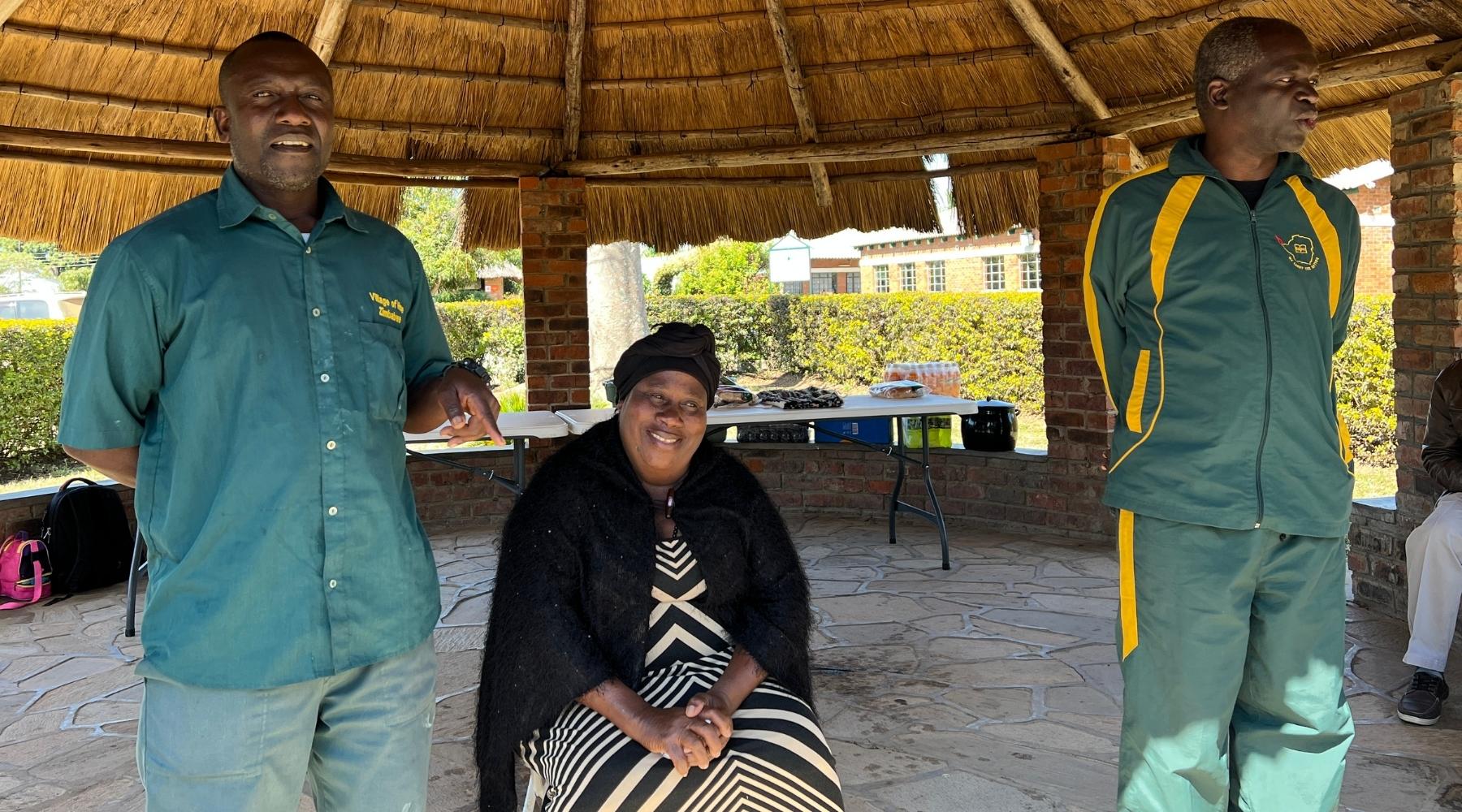 It's been a wonderful 14 years for Aquiline, one of our housemothers at VOH Zimbabwe. Aquiline recently turned 65, and she feels ready to retire. We set aside some time to celebrate with her and the rest of the staff as we bade her goodbye, wishing her a good rest and time with her family and friends back home. The speeches shared so many positive moments from Aqualine's time with us. For the past 14 years, Aquiline has taken care of many VOH children who have since graduated and moved on. Now, they are confident, contributing members of society thanks to the love and care she gave them. We wish Aquiline well and pray that God will continue to keep her in good health and peace. She will be greatly missed!