This week we held Vacation Bible School, practised reading, and supported those living with albinism!
VOH Bwiza (Burundi) Update: Visit from Dolce Foundation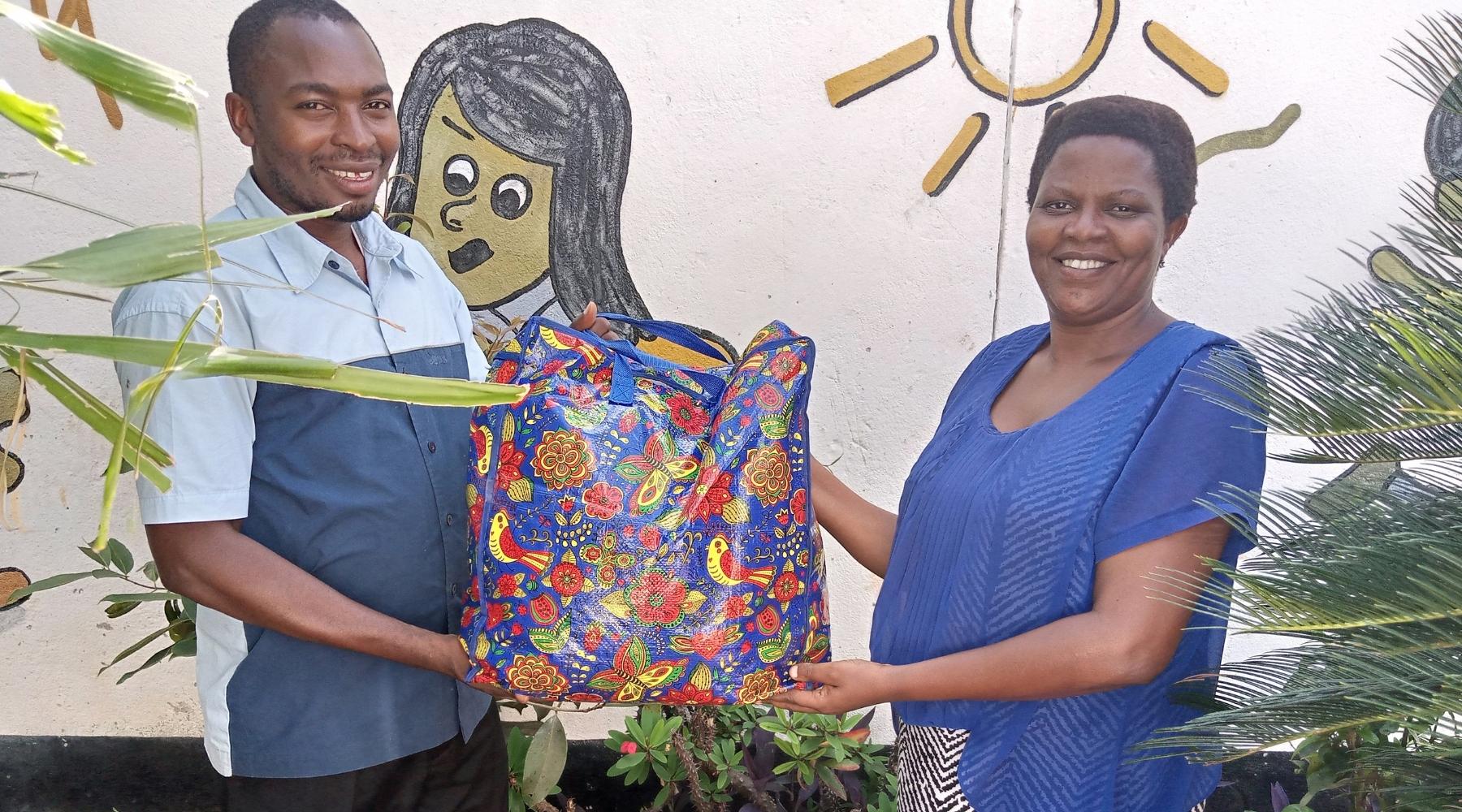 This week VOH Bwiza was blessed to receive a team from Dolce Foundation who came to bless our children. Dolce foundation is an association of young students from different surrounding universities whose mission is to spread love and peace by acts of charity and other positive means. They visited our centre and brought some food and clothing for the children. We want to thank Dolce Foundation; your gesture of love blessed our staff and children!
VOH Chongwe (Zambia) Update: Supporting Those with Albinism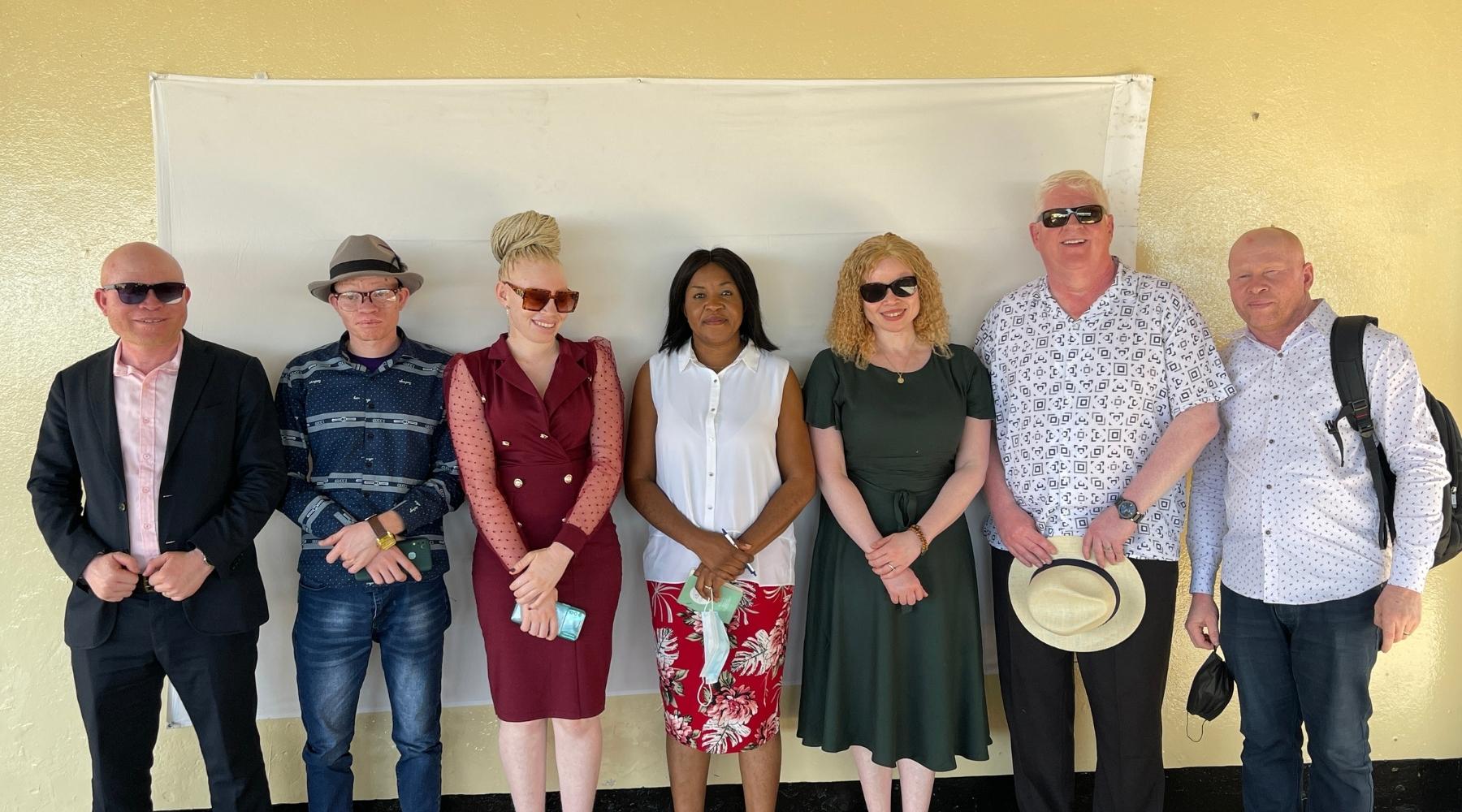 Ensuring that all children in need are loved and cared for holistically is at the heart of everything we do at VOH Chongwe! Sadly, in many parts of Africa, children with albinism are neglected, mistreated and in extreme cases, even have body parts cut off for ritual purposes. In light of this tragedy, we are thankful to have the opportunity to work with an organization called Under the Same Sun, which has been partnering with VOH Mwanza in Tanzania for the past two years. One of the many ways UTSS helps children living with albinism is by working to change attitudes and behaviours towards people with albinism through advocacy programs and education. They also fund the replacement of lost body parts for those who are victims of cruel rituals. UTSS came to Zambia to assist three children who require limb replacement. The children will be temporarily under our care here at VOH as preparations are made. UTSS Founder and CEO Peter Ash came with a team to discuss the plans. While they were here, they also conducted an interactive and educational workshop for all of the VOH Chongwe children and staff. We are thankful for the opportunity to work with UTSS on this very important project!
VOH Kitwe (Zambia) Update: Making Learning Fun
At VOH Kitwe, the teachers have received a lot of training on making learning exciting and fun. These professional development meetings are held during school breaks. This week teachers have been meeting and preparing the classrooms for next week's school opening following the first term break. They enjoyed creating teaching and learning aids, such as reading cards and reading games using balls and jump ropes. They are confident that with the help of the learning materials they prepared, the children will continue to enjoy being in school and learning. The teachers are so grateful for the new ideas acquired during their professional development sessions.
VOH Luongo (Zambia) Update: Keeping School Clean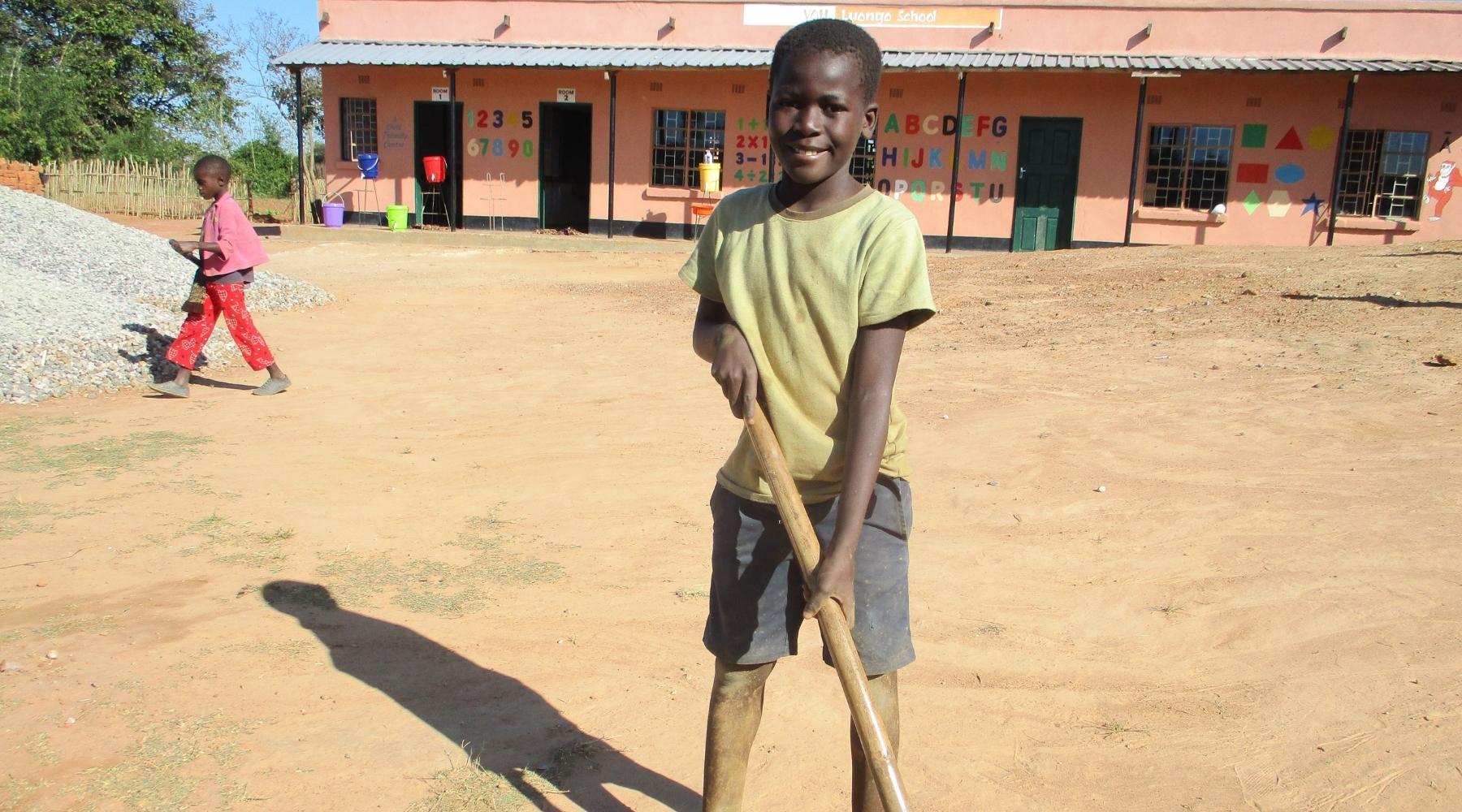 Students in Zambia have been on school break for the past few weeks. On one of the days, after receiving their HEPS porridge, our VOH Luongo kids stayed to help clean the school grounds. We teach them the importance of keeping the environment clean. They were thrilled to participate in caring for their school and getting everything ready for opening day! Everyone worked under close supervision from the teachers to ensure there were no accidents. The teaching staff and school leadership want to thank every student who helped get things ready for learning when schools reopen!
VOH Maramvya (Burundi) Update: Celebrating Students' Success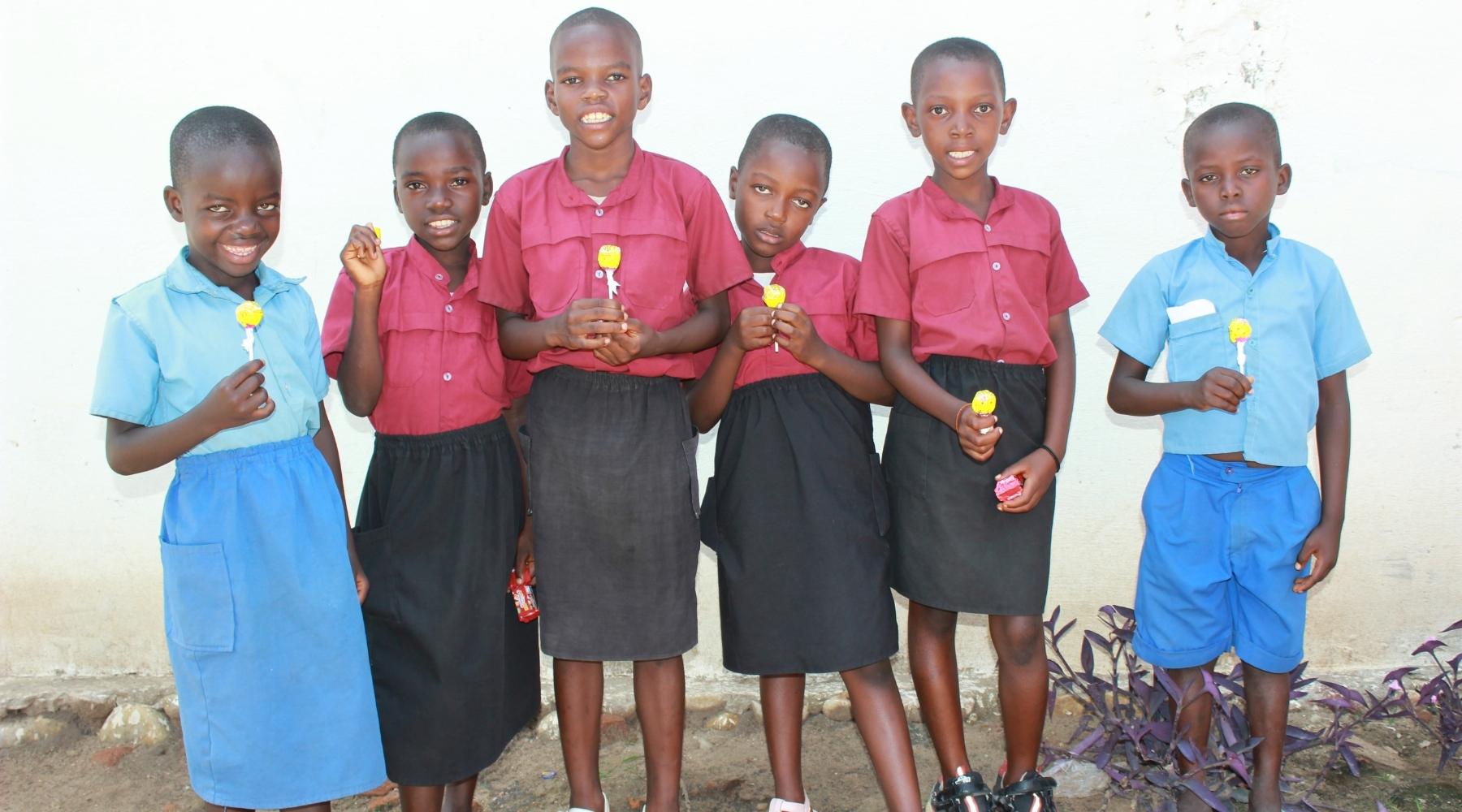 Here at VOH Maramvya, we recently announced the school results for Term 2. We noticed that the top students in Term 1 remained at the top this term. Their teachers say these top students are always very committed and alert while in class and are a great example to the other students. We encouraged them and all of our students to continue working hard to see great results. The parents of the children were all there to celebrate with them and are very happy with the big steps their children are taking towards becoming adults who are able to provide for themselves and their families. Thank you so much to every VOH sponsor and supporter who help make it possible for us to bring hope to these young children!
VOH Mongu (Zambia) Update: Developing Reading Skills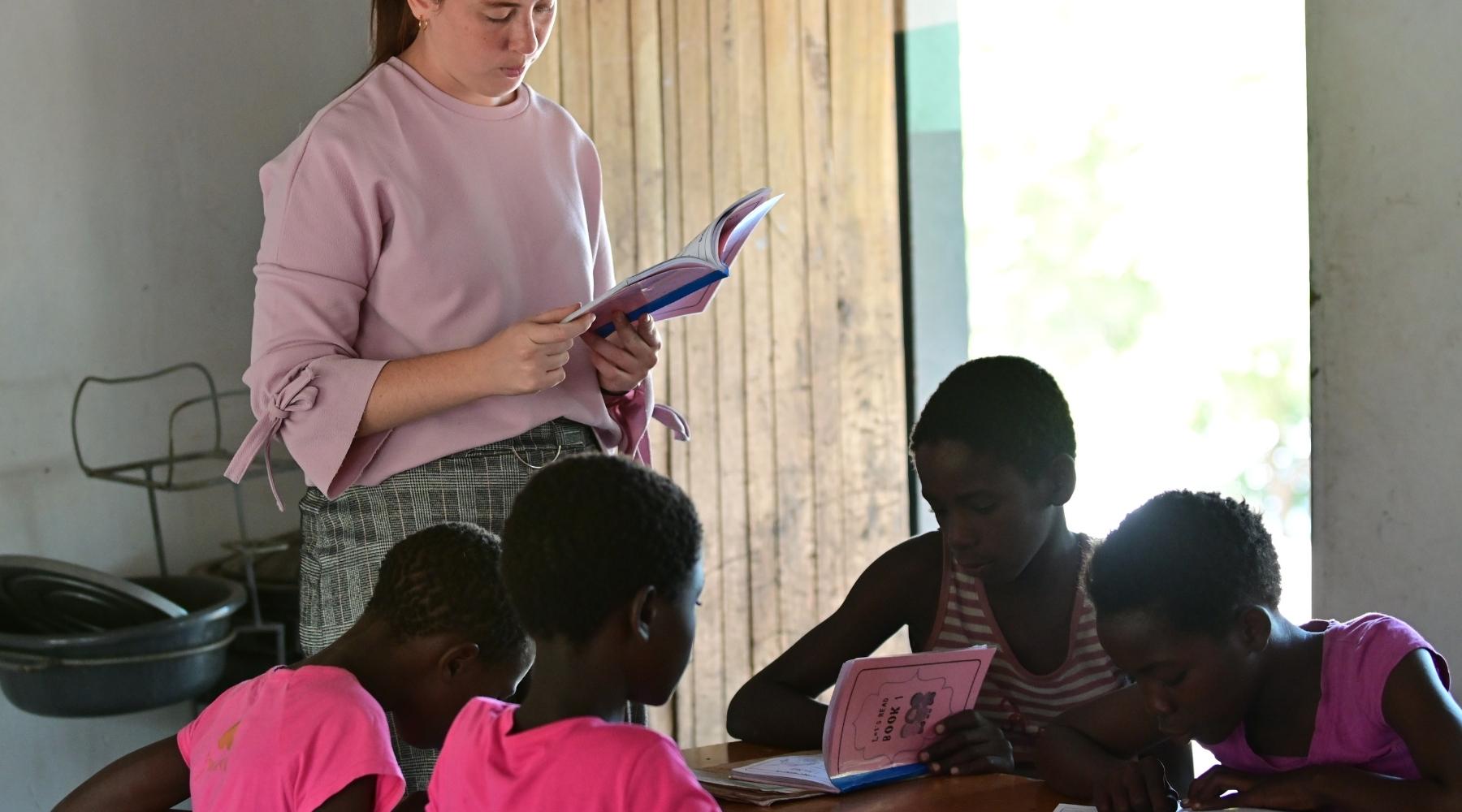 Our VOH Mongu kids are in the final days of school break, and some of our sixth-grade students took advantage of a unique opportunity to focus on their reading skills. They had a lot of fun with Roxy, one of our volunteers, as she helped them learn how to improve their reading and how to absorb what they read so that it helps them as they study. This time of learning is a huge blessing for our kids, and we know that it will help them a lot as they return to school. We are excited to see how our kids are becoming more confident as individuals and are so happy that we get to pour into this generation of future leaders!
VOH Mwanza (Tanzania) Update: Congratulations, Naomi!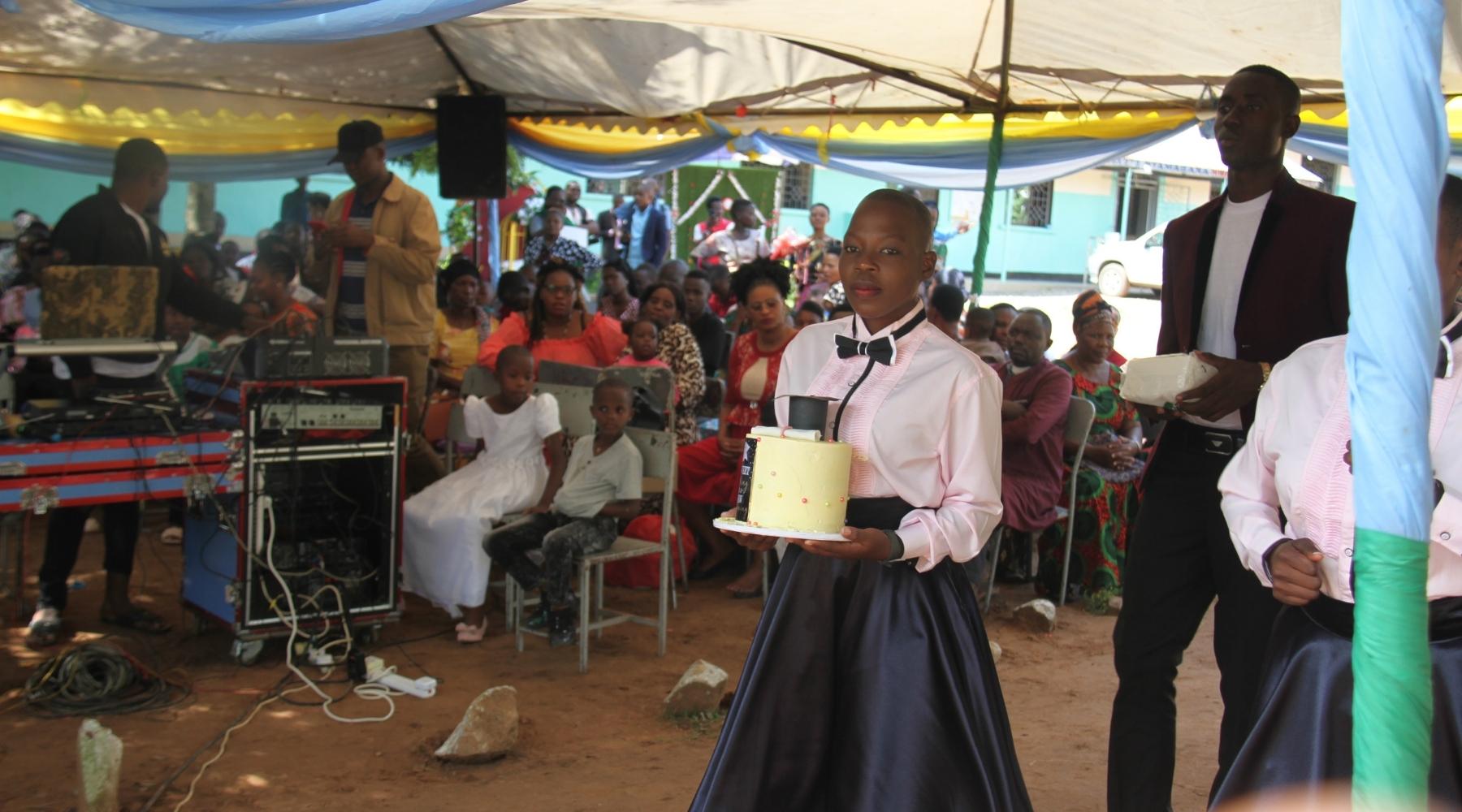 VOH Mwanza would like you to meet Naomi. Naomi joined our children's home family in 2002 when she was abandoned and had no place to go. Last month, we celebrated with her at her high school graduation! Naomi was awarded a certificate as the most disciplined student in her school and was also recognized as someone that has developed a special appreciation and skill in the arts. We are thrilled to see Naomi all grown up and successfully achieving her goal for a brighter future. This year she is looking forward to attending University. We are excited to watch Naomi continue to thrive and be excited about what lies ahead!
VOH Zimbabwe Update: Vacation Bible School!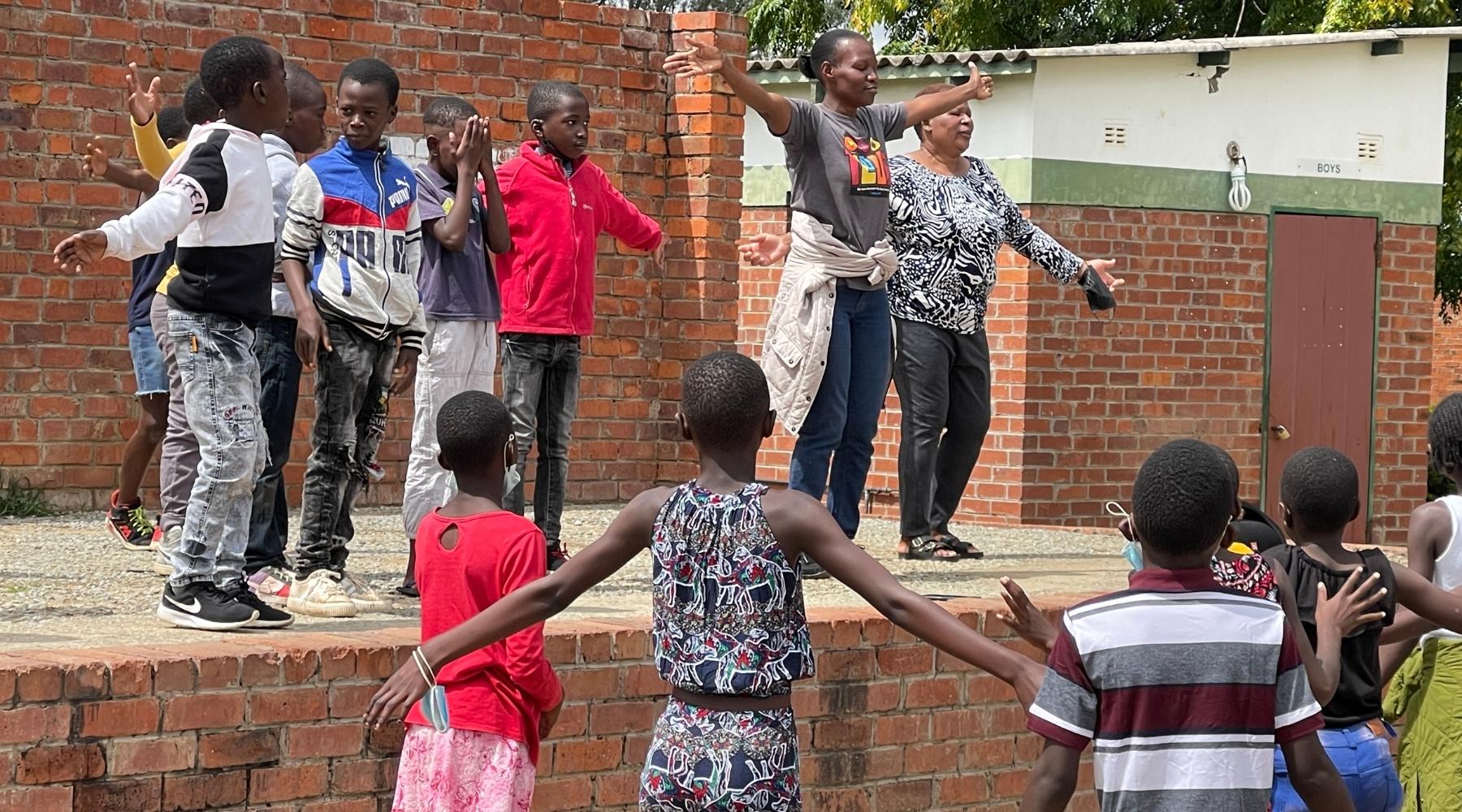 It was time for learning, fun and games at our recent Vacation Bible School at VOH Zimbabwe. It was a week filled with fun! Children were grouped by age and took part in activities like crafts, singing, dancing, and games. Every child got an opportunity to participate in all the activities, which all had biblical lessons to go along with them. It was great to see a turnout of over 200 children each day! We plan to hold these events twice each year.