This week the Executive Director paid a visit, we returned to school after the break, and we learned a new game!
VOH Bwiza (Burundi) Update: Writing to Sponsors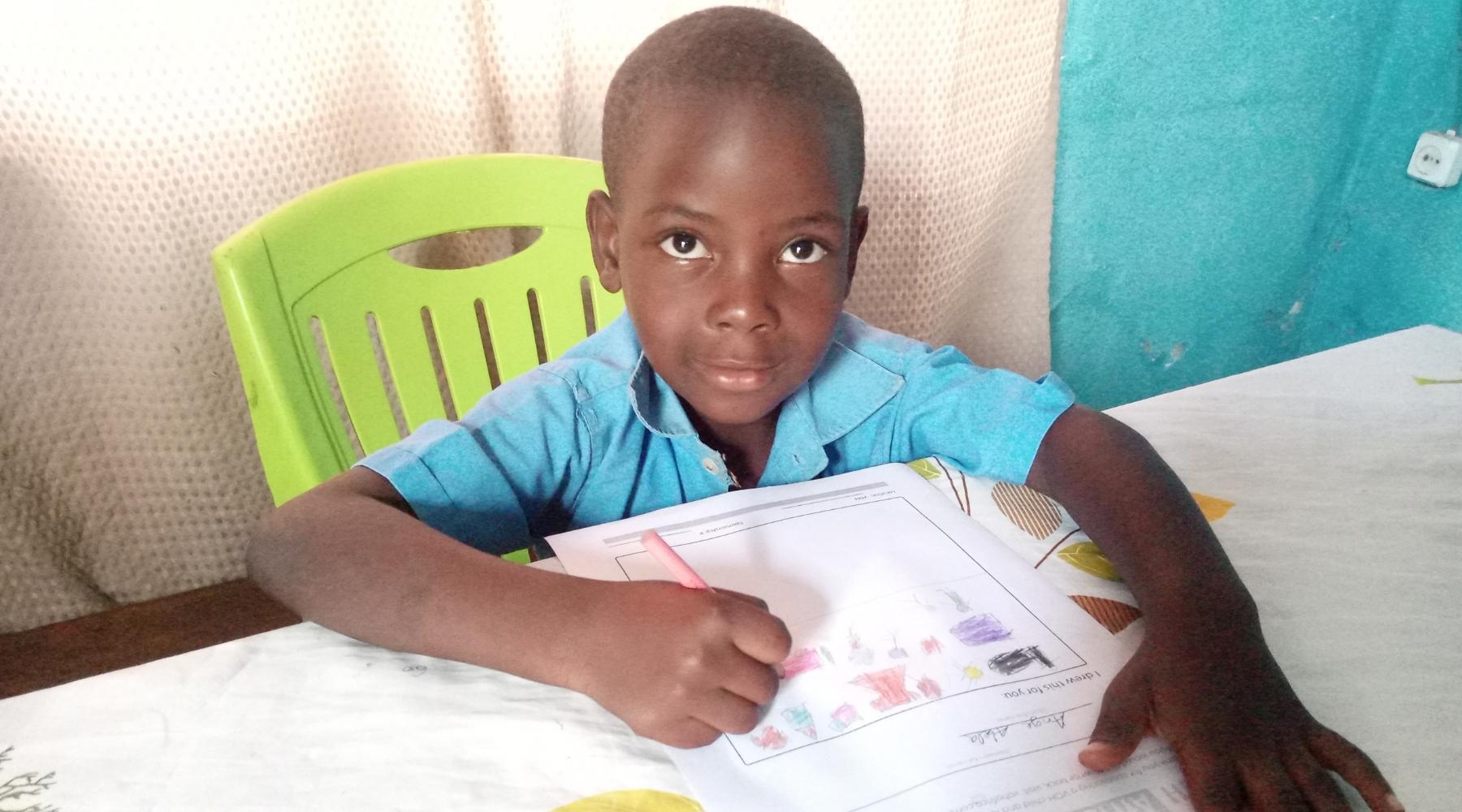 At VOH Bwiza, our children are always excited to write letters to their sponsors. Despite the distance between Burundi and Canada, we are very thankful that our children stay connected to their sponsors through the letters they exchange. The older children share updates on how school is going, and the younger children who cannot write yet, prepare beautiful drawings instead. Thank you to every one of our sponsors for the care and support you give our VOH children!
VOH Chongwe (Zambia) Update: Back to Classes!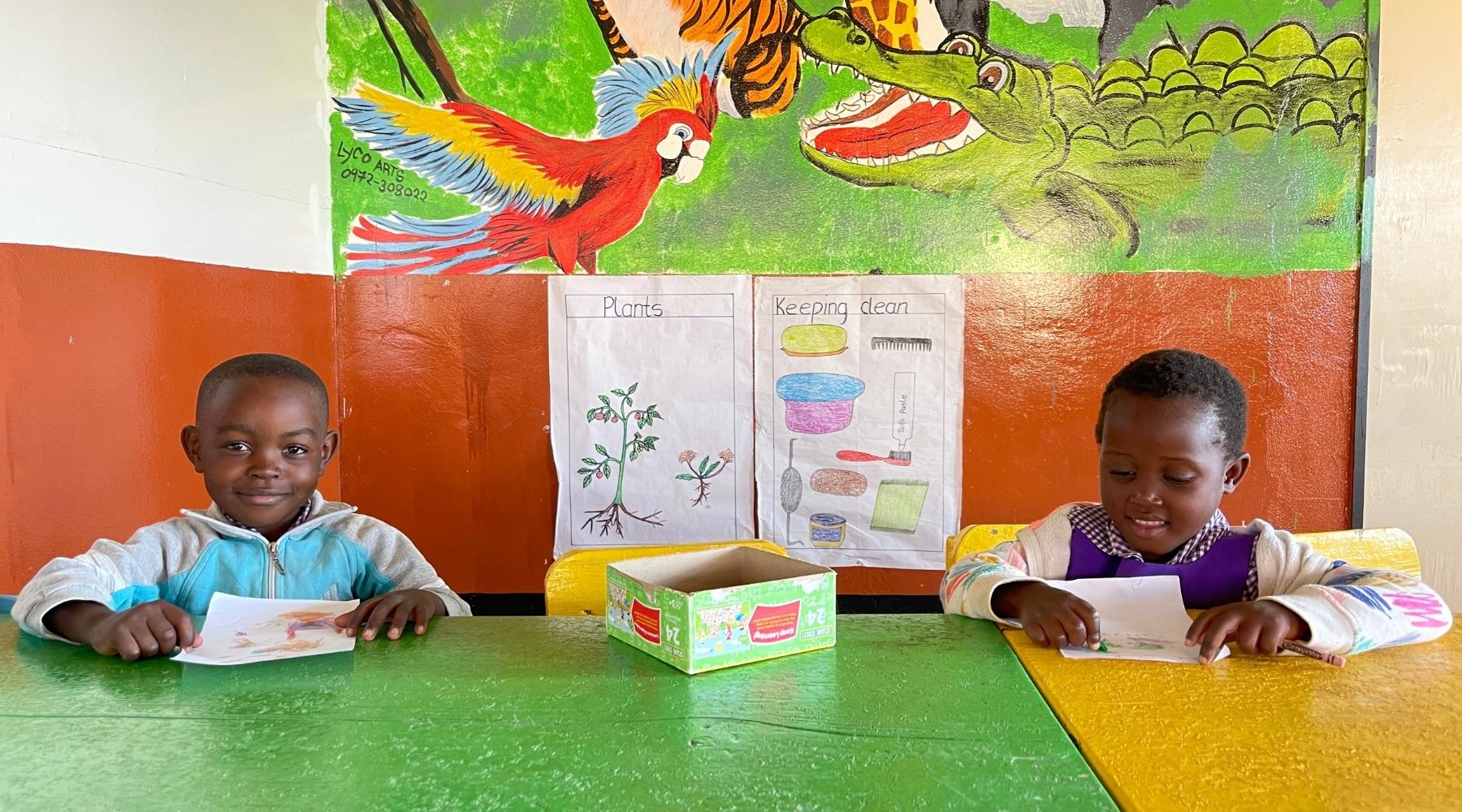 School break is over at VOH Chongwe, and the kids are back to classes! The teaching staff was very busy these past few weeks planning, preparing lessons, and ensuring all the teaching requirements were in place in readiness for the new school term. During school break, our teaching staff conducted numerous meetings because they are always looking for new ideas that will help them teach effectively and efficiently. The students are so excited to be back in school and are thrilled to see their teachers and friends again after being away for the past two weeks. We are looking forward to another great term ahead!
VOH Kitwe (Zambia) Update: Executive Director Visits!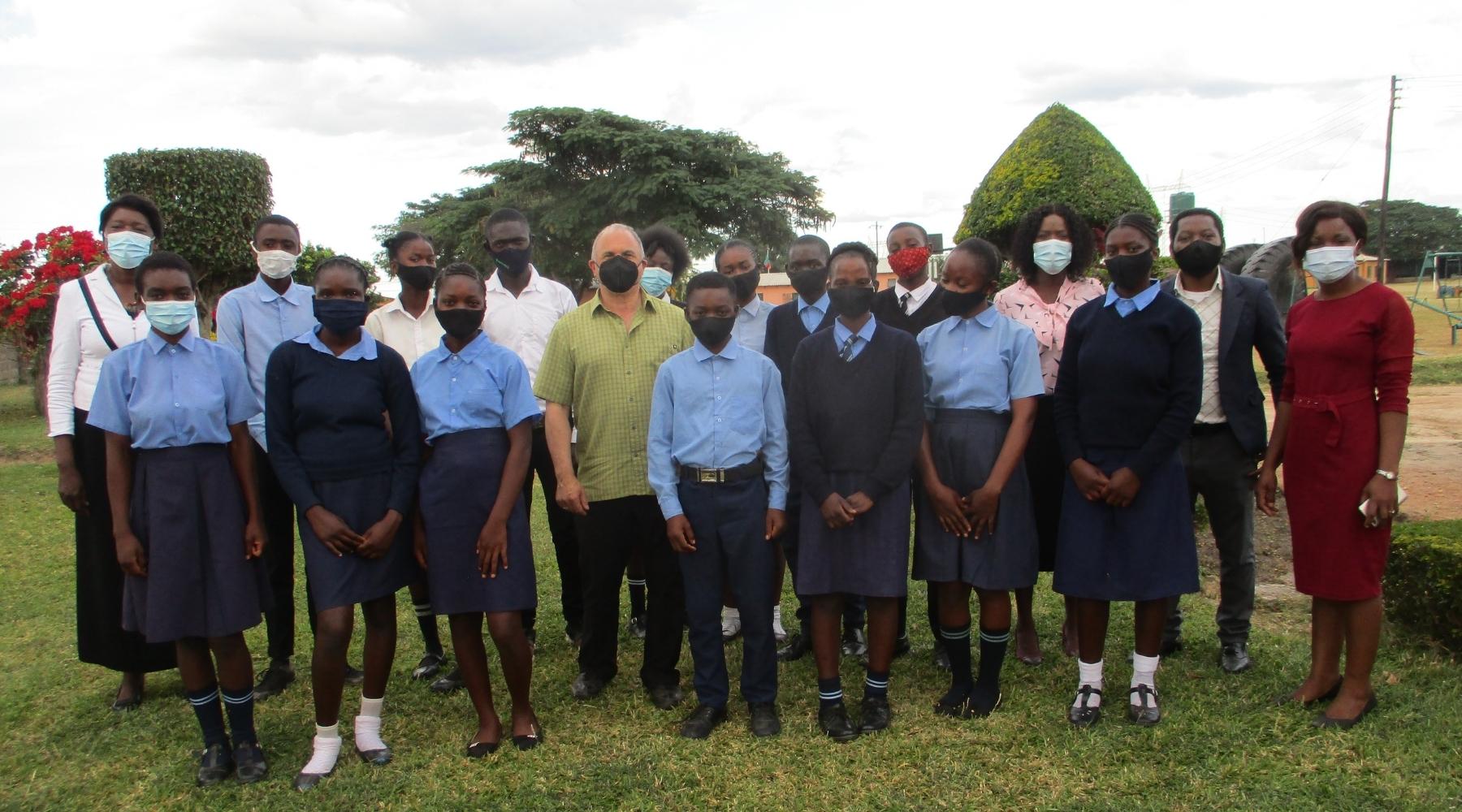 This week VOH Kitwe is excited to host Uncle Serge, VOH Africa's Executive Director. Everyone was so happy to see him back now that the COVID-19 travel restrictions are lifted in Zambia. We had a special program prepared where the children shared songs, poems, memory verses, and a skit. For our new preschool children, it was their first time meeting him. During his visit, Uncle Serge met with the children from our discipleship program, who he usually meets over Zoom. They were so happy to see him in person, and they had a great time together. Our leadership team and the local board had a fruitful visit with him, too. It was a busy but exciting visit. We are so happy he came and visited us; he is always such a great encouragement to staff and children alike!
VOH Luongo (Zambia) Update: Uncle Serge Visits!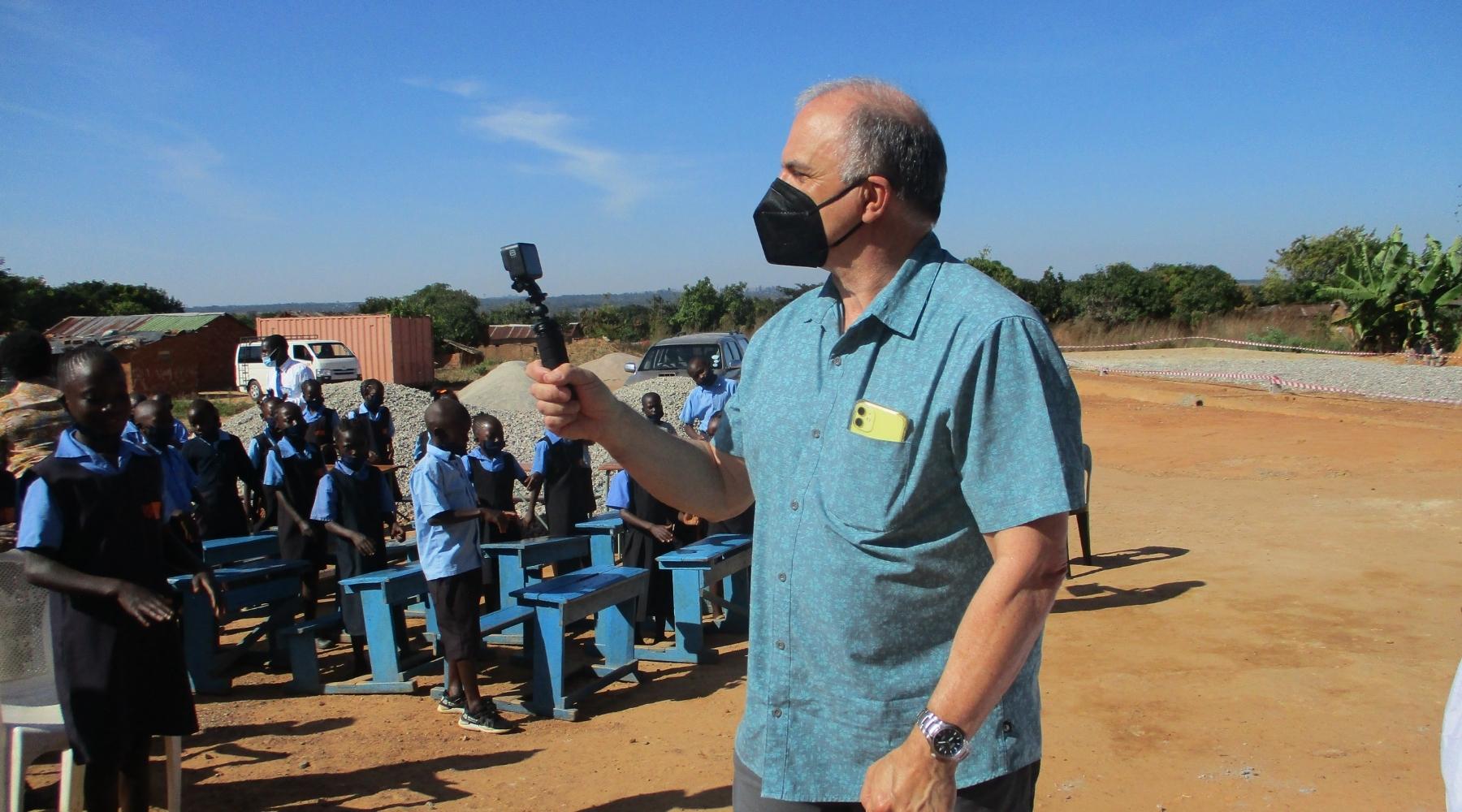 This week, VOH Luongo received a visit from Uncle Serge, VOH Africa's Executive Director. Whether meeting him for the first time or welcoming him back, the children and staff were thrilled to have him! The children prepared a special presentation of songs, poems, and testimonies. Uncle Serge was a real encouragement to the children as he talked to them about the love of God and how special they are. We are so grateful to him for taking the time to come and interact with the children and staff at VOH Luongo!
VOH Maramvya (Burundi) Update: Spike Ball!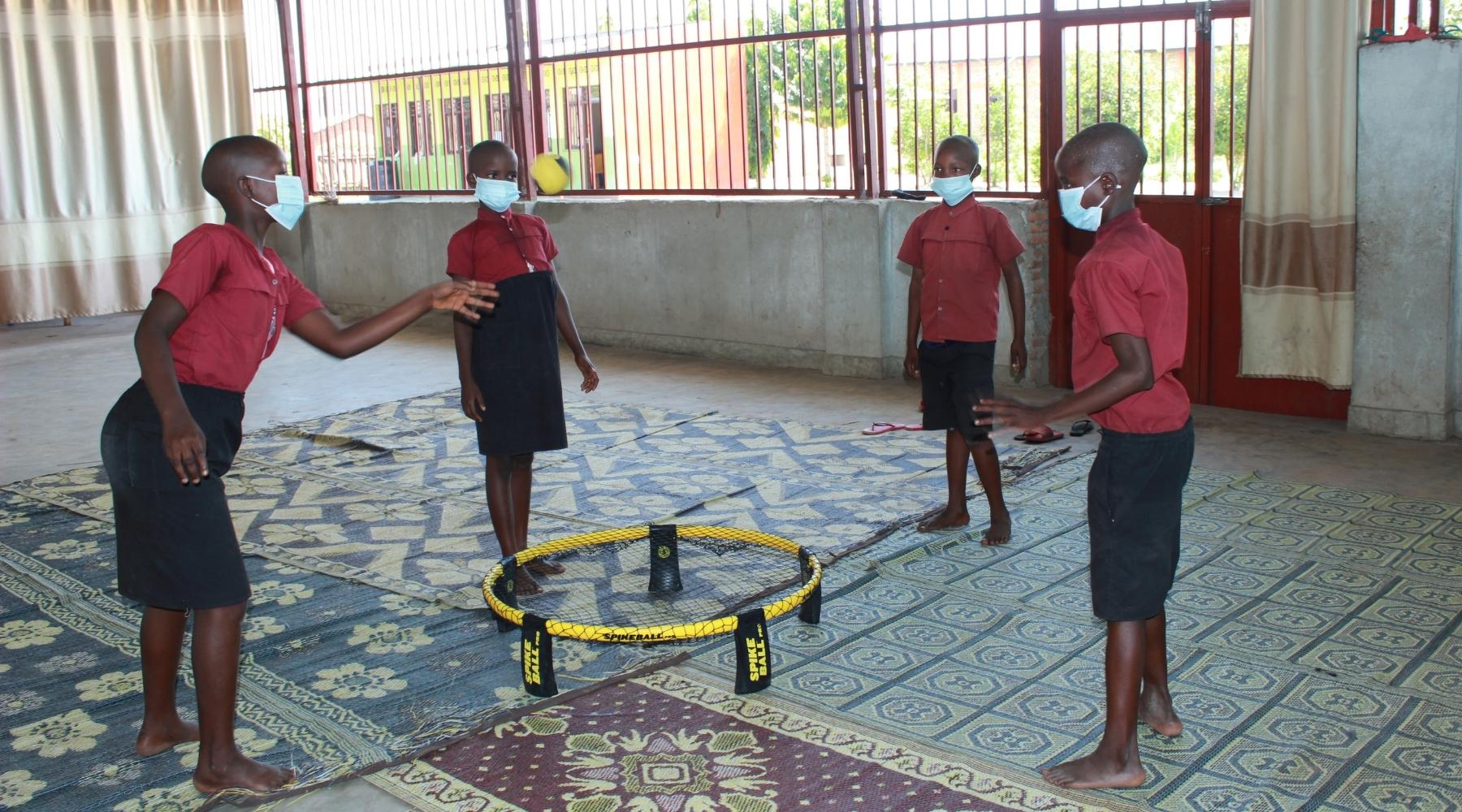 At VOH Maramvya, we taught our kids how to play a game called "Spike Ball." This game is not only new to VOH, but it is also new to Burundi. The game was brought to us recently when friends from Canada came for a visit! When we taught the children how to play, they caught on quickly and came to know and understand the rules (although they still make up their own at times!) The staff enjoy the new game, too. Now, Spike Ball is one of the first things the kids want to play during recess. We are so thankful for the visitors who blessed our children with such a special gift!
VOH Mongu (Zambia) Update: Fun and Games!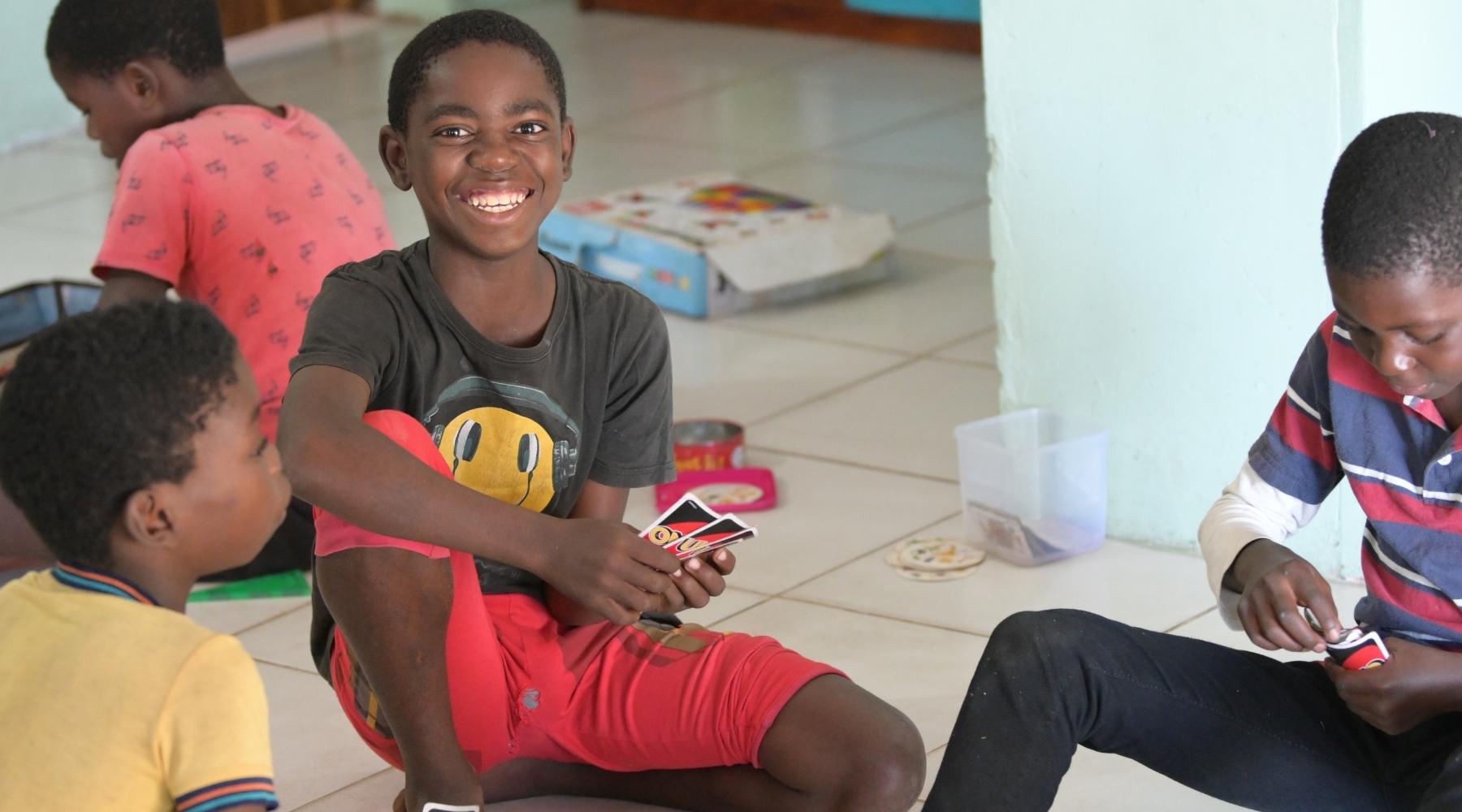 At VOH Mongu, we give our kids plenty of time for fun and games! We believe that playing is an essential part of growing up. It allows the children to build friendships and explore new activities. With school still on break, the kids who live in our children's homes enjoy spending some extra time together. It's exciting to see how they love to explore and discover new things amongst themselves and how they engage everyone in what they do despite their age differences. It is always fun to be around these kids and witness how much they love having fun together!
VOH Zimbabwe Update: Mother's Day
Last week at VOH Zimbabwe, we celebrated Mother's Day, and we would like to take this opportunity to extend our deep appreciation to all the mothers who take care of children all around the world! The children took to the stage to express their heartfelt gratitude to the mothers who take care of them at home and ensure they are well taken care of throughout their day no matter where they are. Of particular mention this week was one of our foster mothers, Yolanda. She has been a foster parent for the past ten years, caring for six VOH Zimbabwe children in her home in the community! In addition to fostering children in her home, Yolanda also donates much-needed items for the children who live in our children's homes. A big thank you to Yolanda and all the mothers who make a differe4nce in the lives of the VOH children!