COVID-19 In Africa
Major African stats as of May 25:
Confirmed cases: 111,812

Number of deaths: 3,354

Recoveries: 45,001

Active cases: 63,457

Virus-free countries: none
Updates from where we work as of May 25:
Burundi: 42

Malawi: 83

Tanzania: 509

Zambia: 920

Zimbabwe: 56
(source: africanews.com)
Support our Work During COVID-19 by Donating HOPE Packs!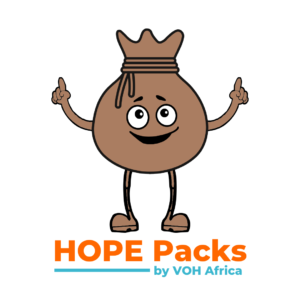 Each package contains:
1 bottle of liquid hand soap
2kgs of nutritious porridge
reusable face masks (with use and care instructions)
children's multi-vitamins
a COVID-19 safety handout
Each HOPE Pack costs $20. We've already raised over $4,700–that's over 230 HOPE Packs!
Support this initiative by donating a HOPE Pack!
VOH Bulale (Tanzania) Update: Distributing HOPE Packs!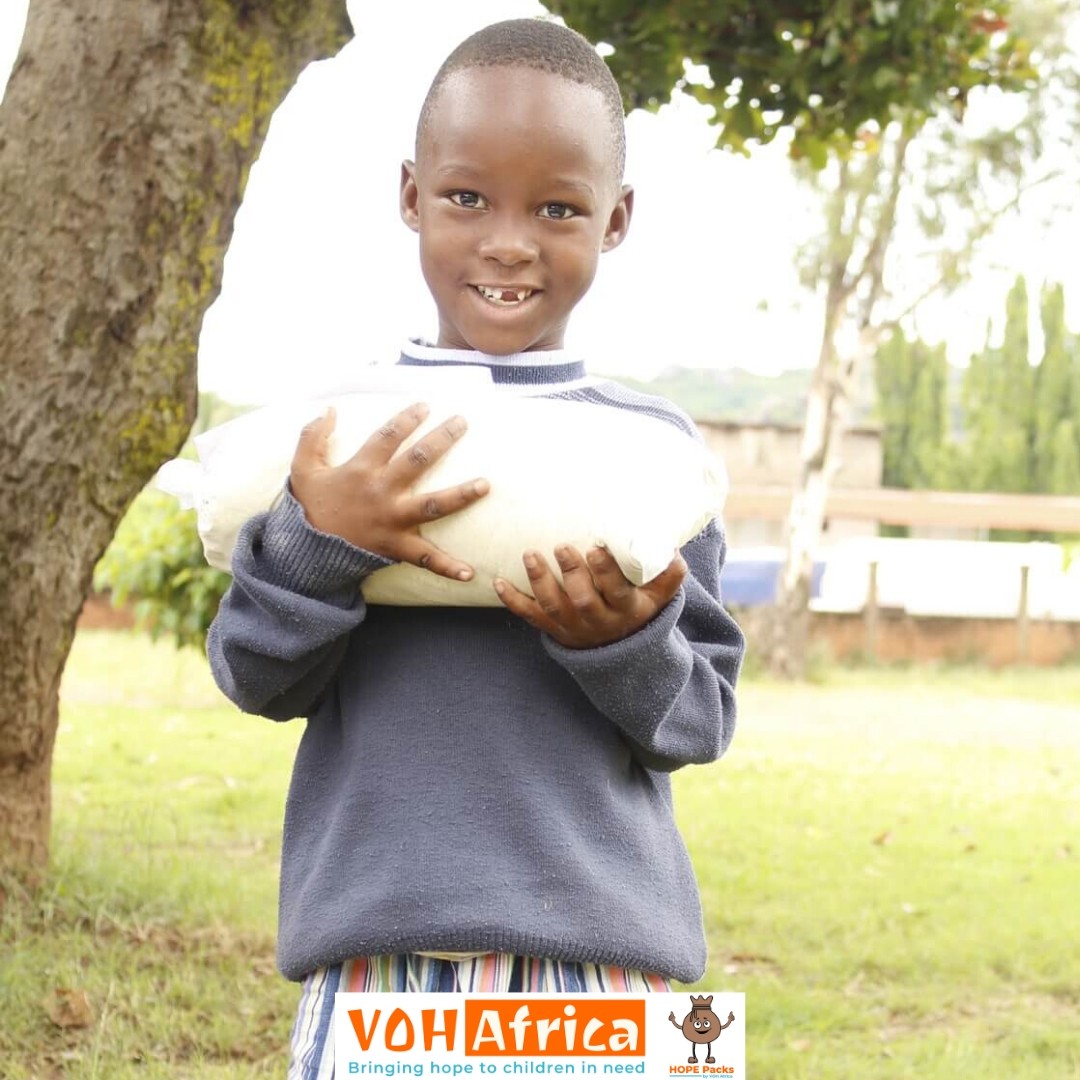 Recently at VOH Bulale together with all our other sites in Mwanza, we were able to distribute our first complete HOPE Packs. We handed out approximately 225 packs in total!
Each pack includes nutritious flour for porridge, liquid hand soap, educational and discipleship activities, a vitamin syrup for children, and a pack of reusable face masks with instructions for each community family.
The children and their families were grateful to receive these essential items. These items will help keep the children who live off-site healthy, safe, and protected during the Coronavirus pandemic.
A big thank you to everyone who contributed to these packs! We plan to keep doing this and supplying these much-needed items regularly while schools are closed.
Each HOPE Pack costs $20 — donate one today by visiting vohafrica.com/hopepacks
VOH Kitwe (Zambia) Update: Health Inspection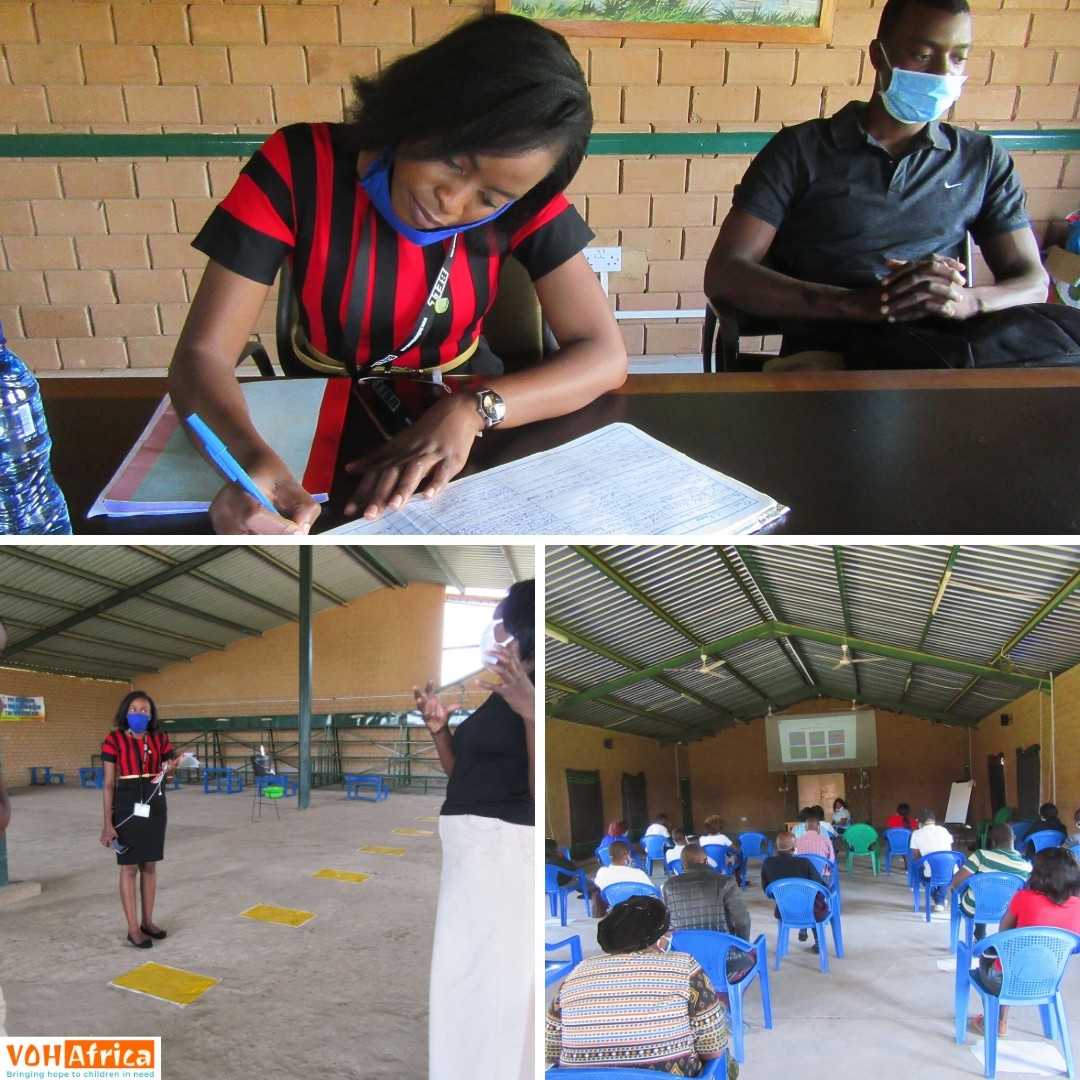 VOH Kitwe recently was visited by the Public Health Inspectors from the local government Ministry. We were excited to receive permission to reopen our feeding program following all the guidelines put in place by the Ministry of Health.
The inspectors interviewed our HEPS Aunty, inspected our kitchen and equipment, and checked for sanitizing and hand-washing stations.
We are grateful to receive a certificate after the inspection and to be able to welcome the children on-site safely for essential care despite schools being closed.
VOH Luongo (Zambia) Update: Letter Exchange!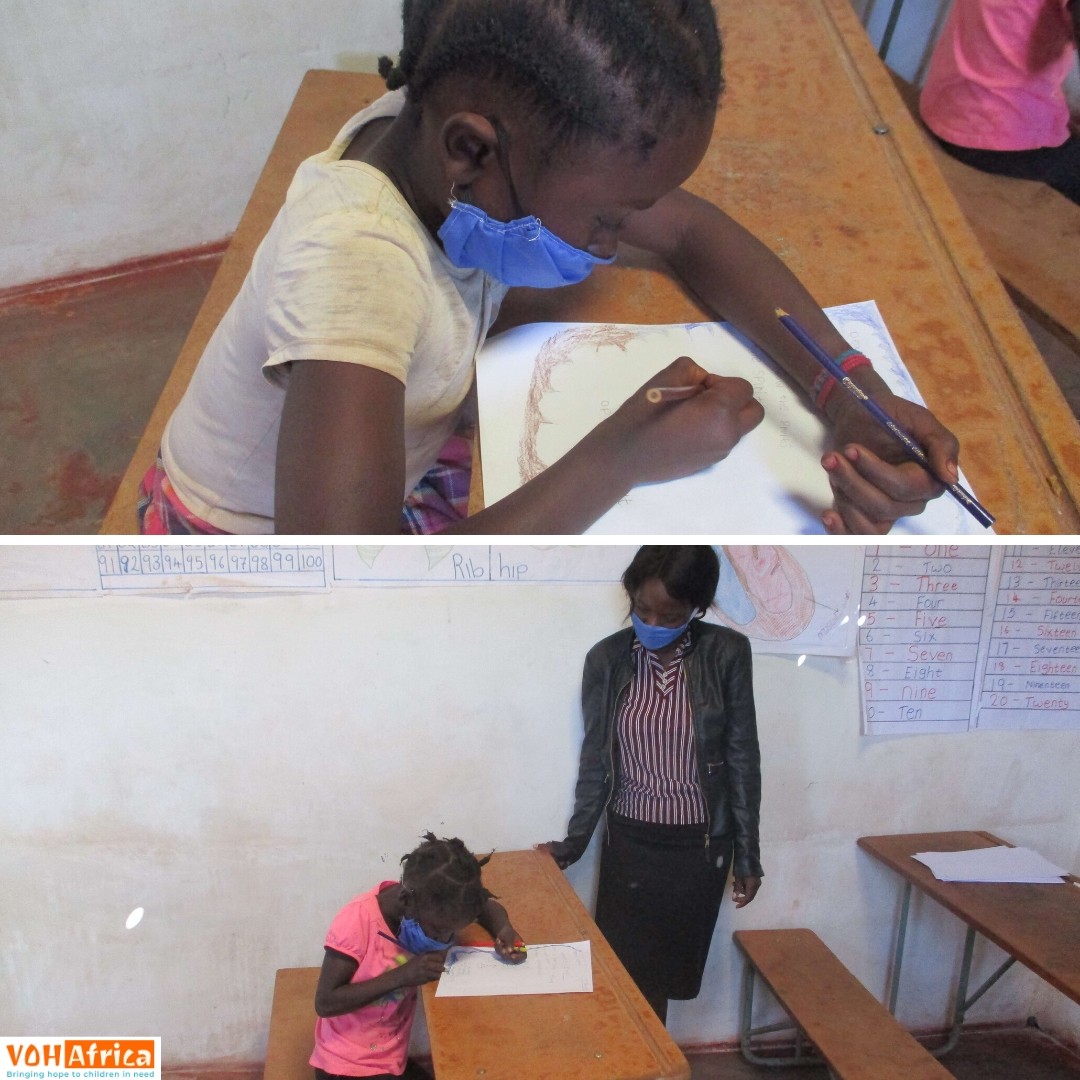 At VOH Luongo we are coming up with ways to keep our children engaged with fun activities so they will not get discouraged during COVID-19 restrictions.
This past week we asked them to write letters to the children at our VOH Kitwe location, who will respond to begin a letter exchange between the two Villages.
Senior Teacher Fatuma was at hand to help them as they wrote the letters. The activity proved to be very therapeutic for them. They were happy to know fellow students at other VOH Centers were going through the same things as them.
This letter exchange will help the children from both VOH Kitwe and VOH Luongo feel connected to others their age as they navigate this challenging time together.
VOH Malawi Update: Preschool Block Complete!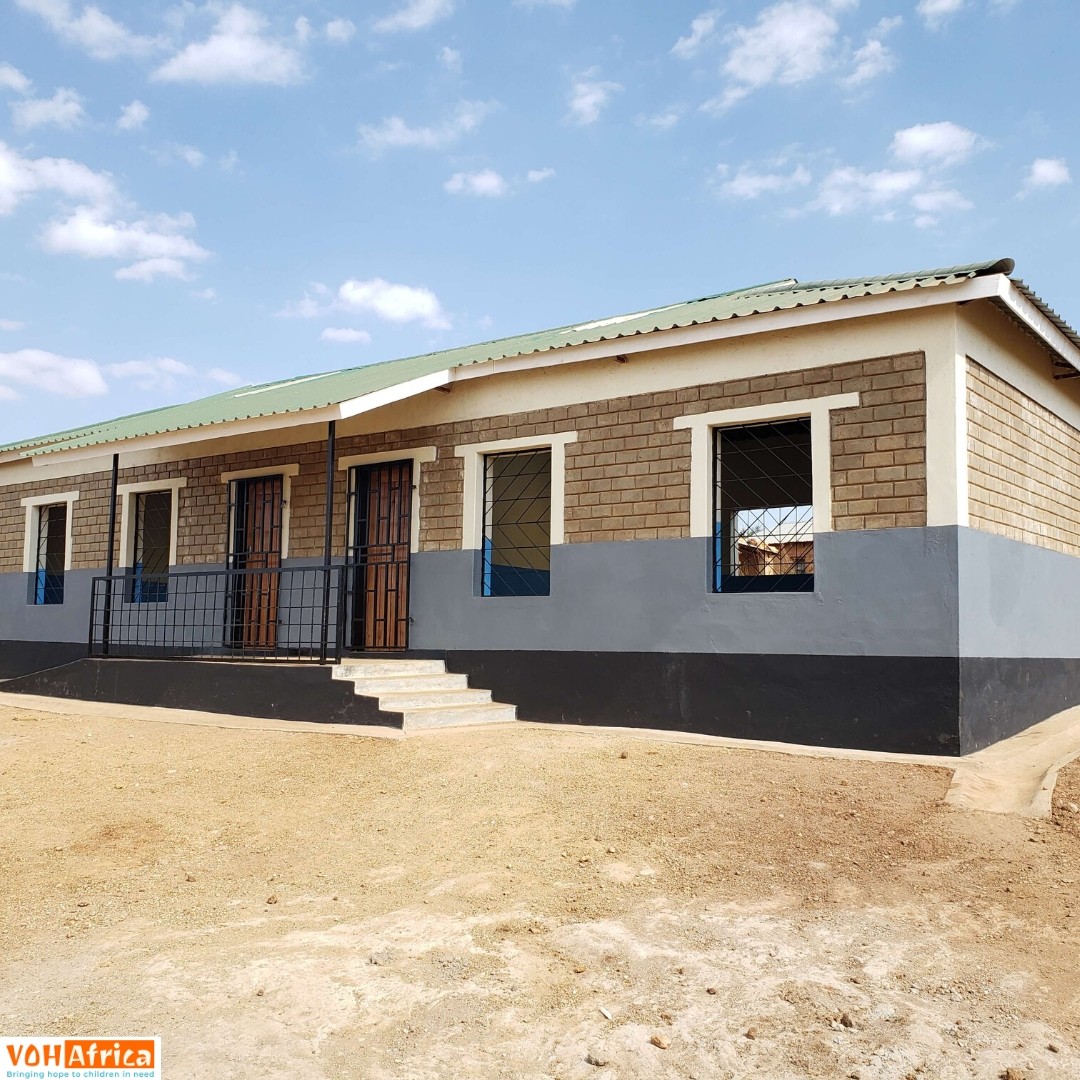 We're excited to announce the completion of our brand new double school block for our preschool students!
This is a big deal for our staff and students as up to now our preschool has been hosted by our local church partner in the two rooms of their church building.
Once the government allows schools to reopen we will be able to move our students into their brand new classrooms. These are built at our main campus where our primary school is and will streamline our education efforts.
We made a very special adjustment to this building just for our little learners. We put the front windows much lower to the floor so they can easily see outside on their wee little legs!
Although school is not open we are sending homework packs to our students each week, which they complete and return when they come to receive their weekly HOPE Packs.
We know when school opens again we will have a lot of little excited people when they see this beautiful building!
VOH Mongu (Zambia) Update: Thank You, Mothers!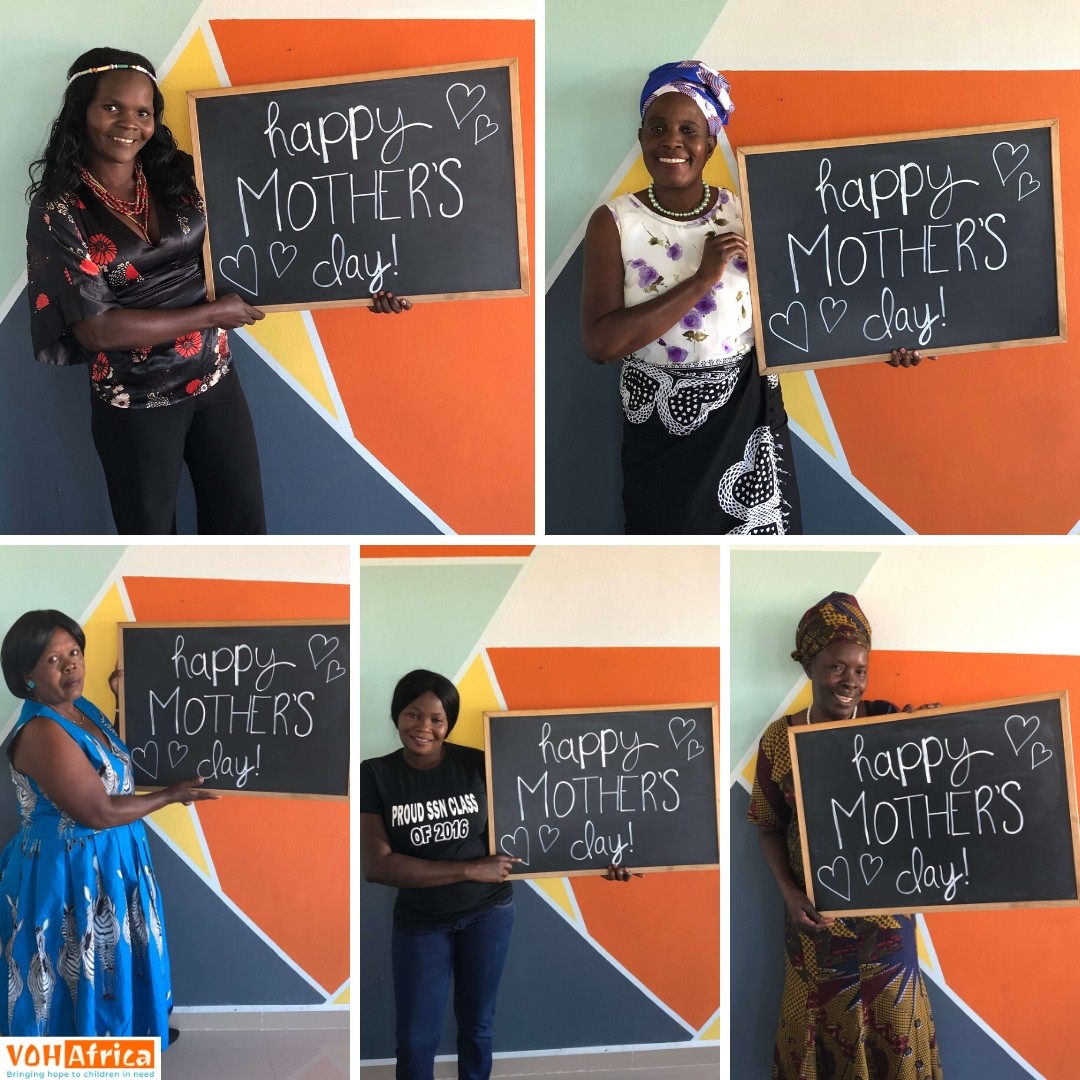 Here at VOH Mongu, we are continually blessed by the dedication and fun that our staff have! This week, we were able to celebrate Mother's Day a little late and spoil our moms with a nice lunch and party just for them.
These mothers and aunties are raising the children in our children's homes with so much love and instilling in them a heart after God's.
We love their love for the children and one another. We admire their work ethic, excitement, willingness, and kindness.
We would not be able to do this without them and we are so grateful for this amazing family!
VOH Mwanza (Tanzania) Update: Milk Donation!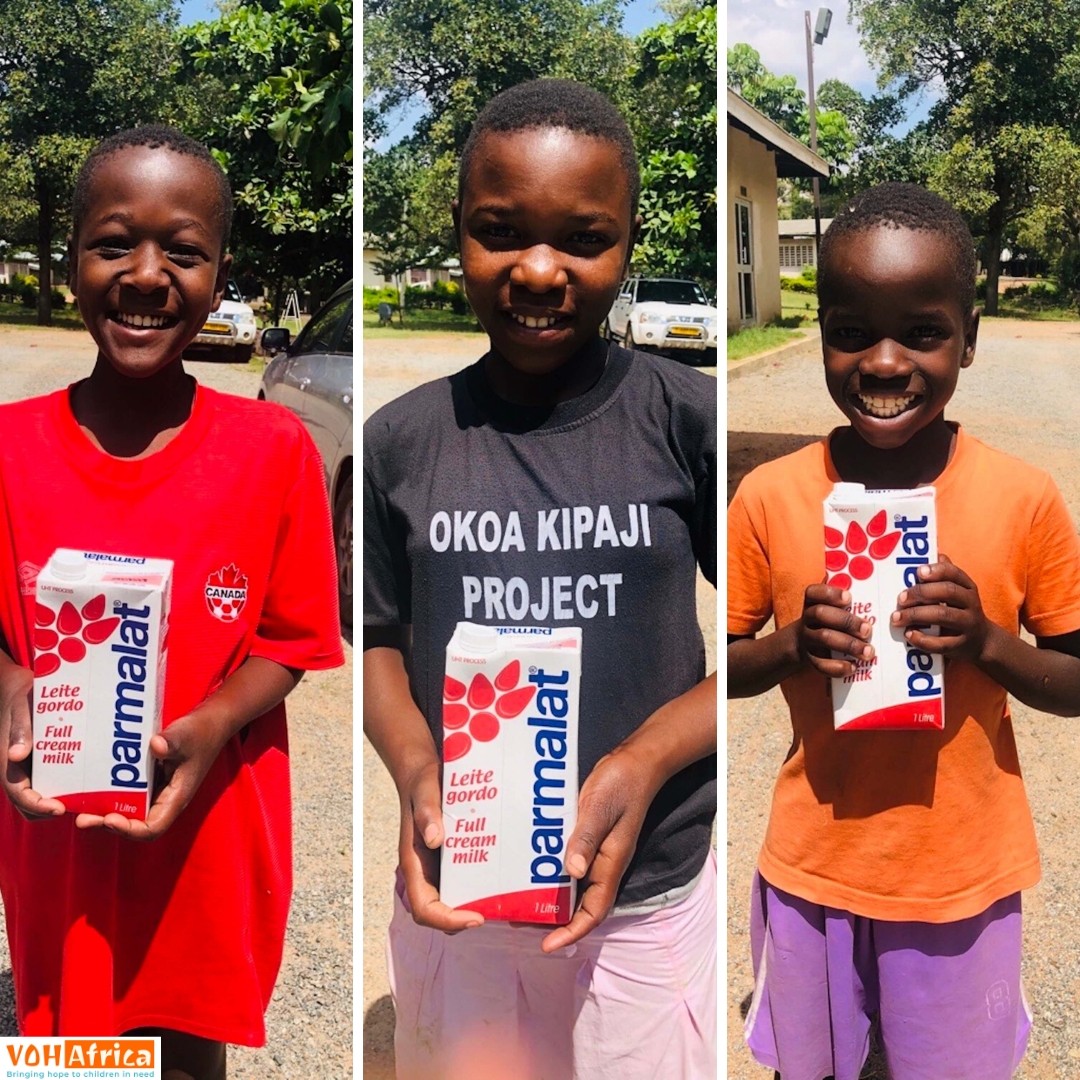 Recently at VOH Mwanza, we were very grateful to a local grocery store in town for making a large donation of milk to our children's homes.
U-Turn Grocery store donated 60 litres of milk and this was the third donation of this kind they have made in recent weeks. We are very thankful for their kindness and our kids living in the children's homes were very happy to receive the donation!
This milk will be added to their daily nutritious porridge to add extra nutrients like calcium. We are thankful for all the local businesses who remember us, especially during these difficult times.
VOH Zimbabwe Update: Pamela Speaks on TV!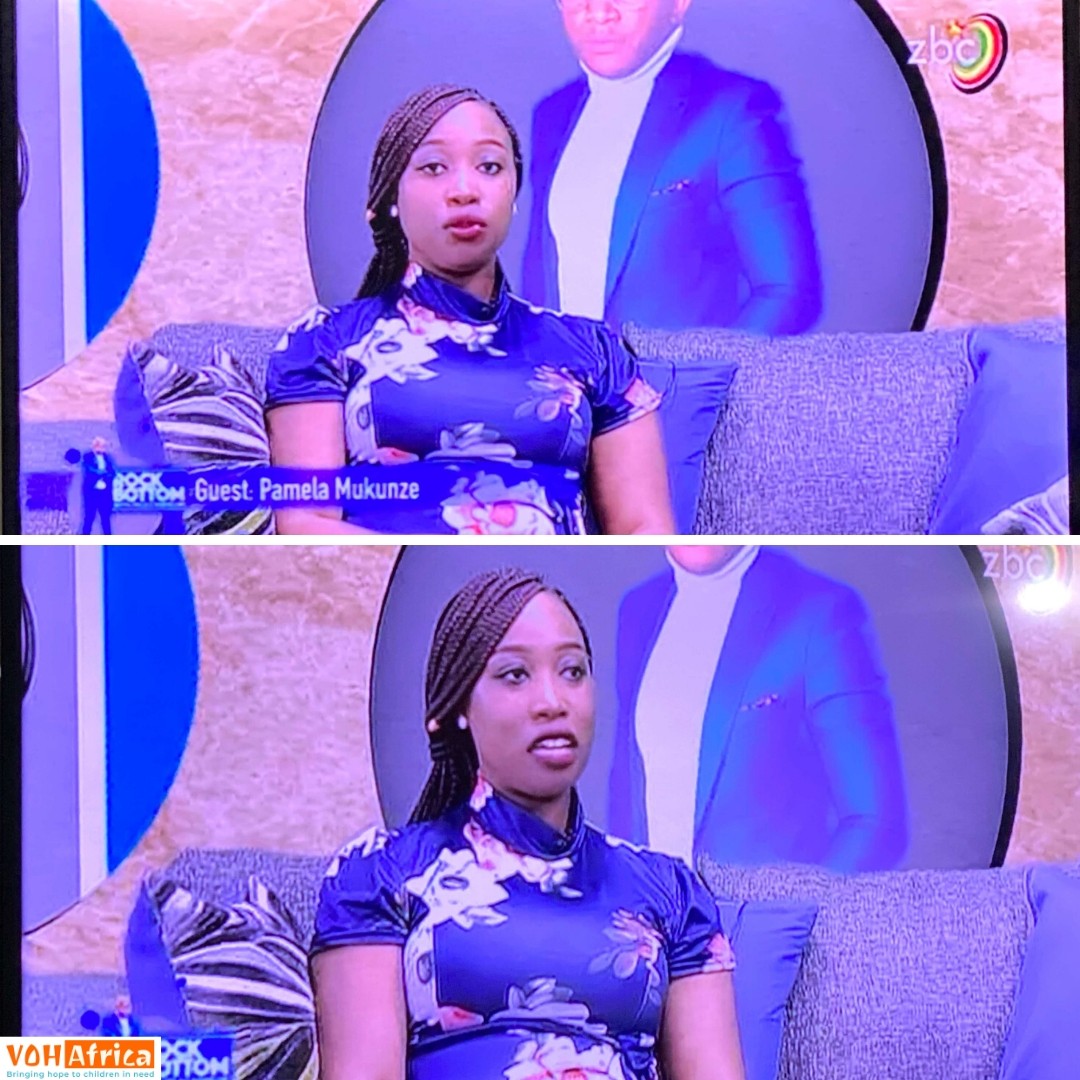 Whenever you are going through turbulent times in life, a word of encouragement can help you get through. Recently, Pamela, one of our graduates from VOH Zimbabwe, received the opportunity to encourage the nation on TV!
During her interview, Pamela encouraged viewers to continue to hold on to their faith and do their best to stay safe and practise good hygiene so that we can stop the spread of Coronavirus. She also encouraged young people to remain focused so they can achieve their goals.
One thing that stood out during her talk was her acknowledging the impact VOH Zimbabwe had on her life. She said she is where she is today because of the care she received at VOH.
All of us at VOH Zimbabwe are proud of Pamela and we continue to wish her well in her work and studies as she furthers her education. She is a good example and we believe that the young ones with us today will follow her lead!