COVID-19 In Africa
Major African stats as of May 20:
Confirmed cases: 91,413
Number of deaths: 2,907
Recoveries: 35,828
Active cases: 52,678
Virus-free countries: none
Updates from where we work as of May 20:
Burundi: 42
Malawi: 70
Tanzania: 509
Zambia: 772
Zimbabwe: 46
(source: africanews.com)
Support our Work During COVID-19 by Donating HOPE Packs!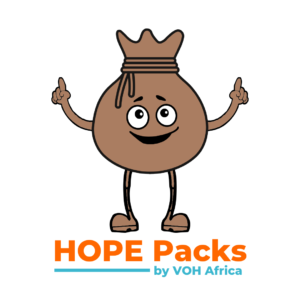 Each package contains:
1 bottle of liquid hand soap
2kgs of nutritious porridge
reusable face masks (with use and care instructions)
children's multi-vitamins
a COVID-19 safety handout
Each HOPE Pack costs $20. We've already raised over $4,000–that's over 200 HOPE Packs!
Support this initiative by donating a HOPE Pack!
VOH Bwiza (Burundi) Update: Welcoming Diane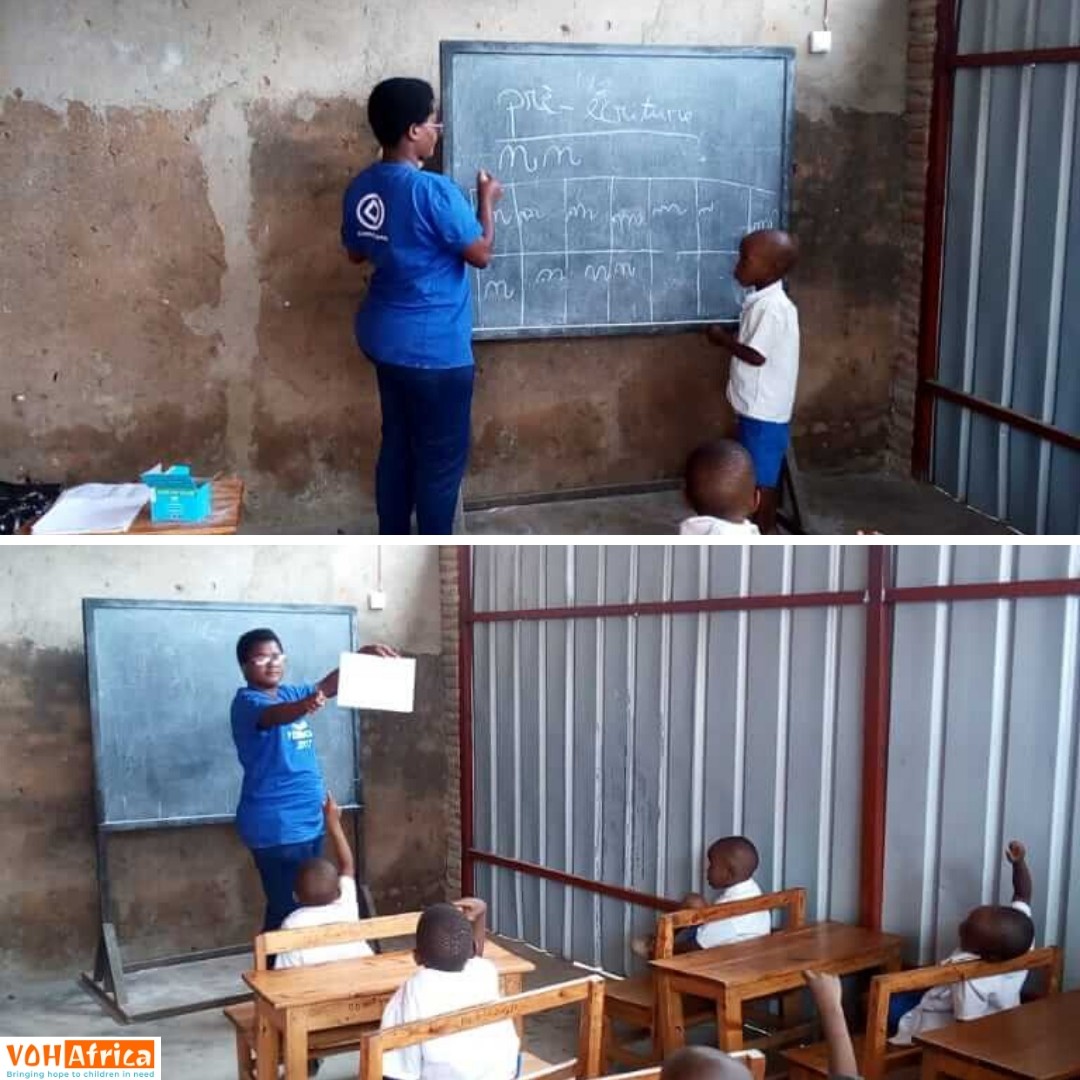 At VOH Bwiza we are excited to welcome Diane to our team!
When she was just a baby, Diane's father took her to the hospital and abandoned her there. When Diane was brought back to good health, a kind and generous person from the community took her home from the hospital and began taking care of her.
In 2013 when Diane's education and additional required medical expenses became more than her caretaker could afford, she contacted us. We began providing school fees and taking care of her other needs and in 2019 she graduated!
After graduation, she decided to express her thanks by becoming a volunteer at VOH Bwiza. After seeing her heart for the children and her hard work we invited her to join our staff.
Today, she is working with our preschool children!
VOH Chongwe (Zambia) Update: Staying On Top of School During COVID-19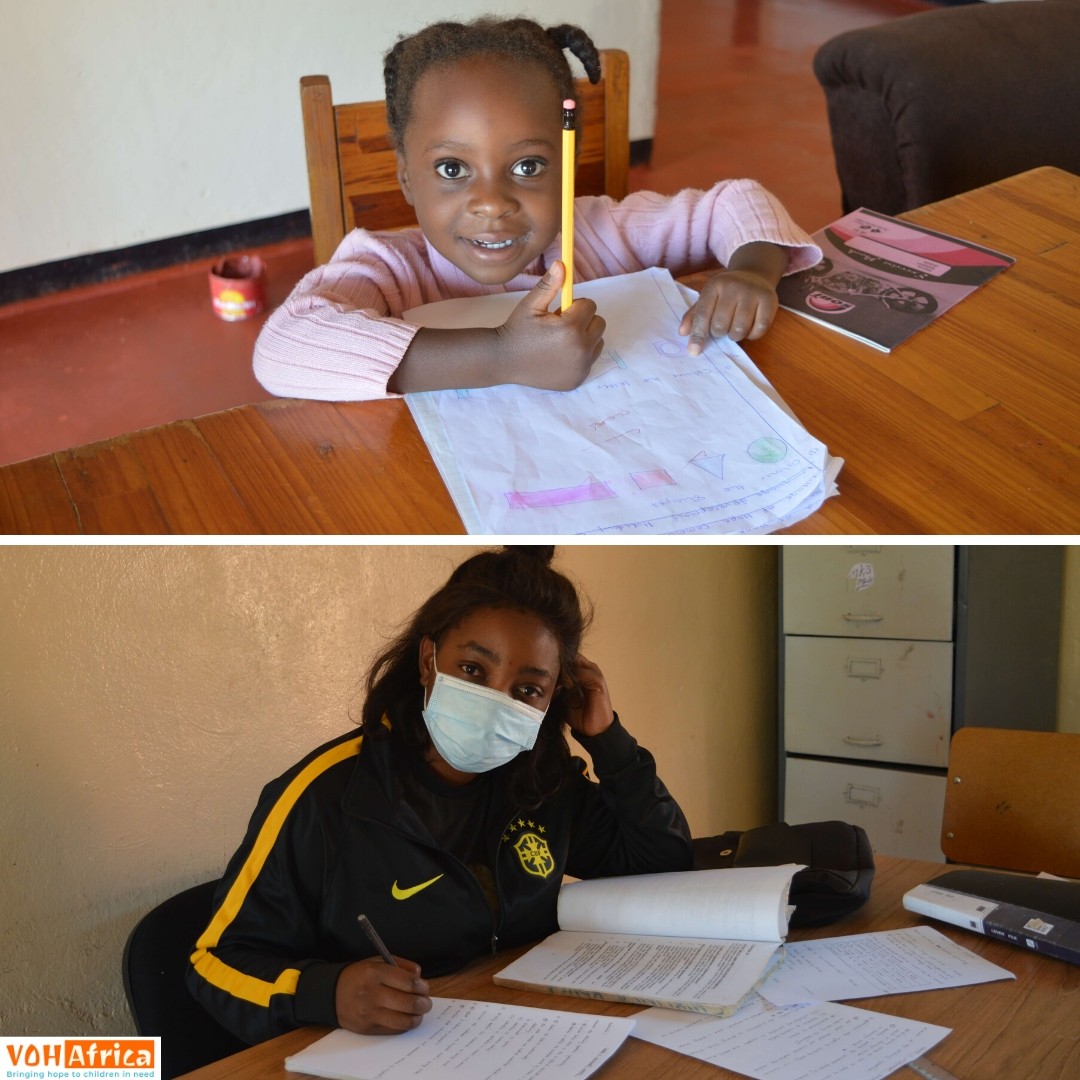 At VOH Chongwe we continue caring for our community by providing them with HEPS (High Energy Protein Supplement), face masks, and student learning materials.
It looks different right now because instead of the children coming to the center each day, their teachers and the Clinical Officer are taking these items to them in their homes in the community. While there, they check on the children's health and how they are generally coping in this crisis.
The students have reported that the learning materials are helpful and are allowing them to stay safe while not missing out on their education.
We are proud to say that our students in all the grades are up to date with the school curriculum and our students in examination grades are fully equipped and ready for the examinations!
VOH Kitwe (Zambia) Update: Returning to the Village!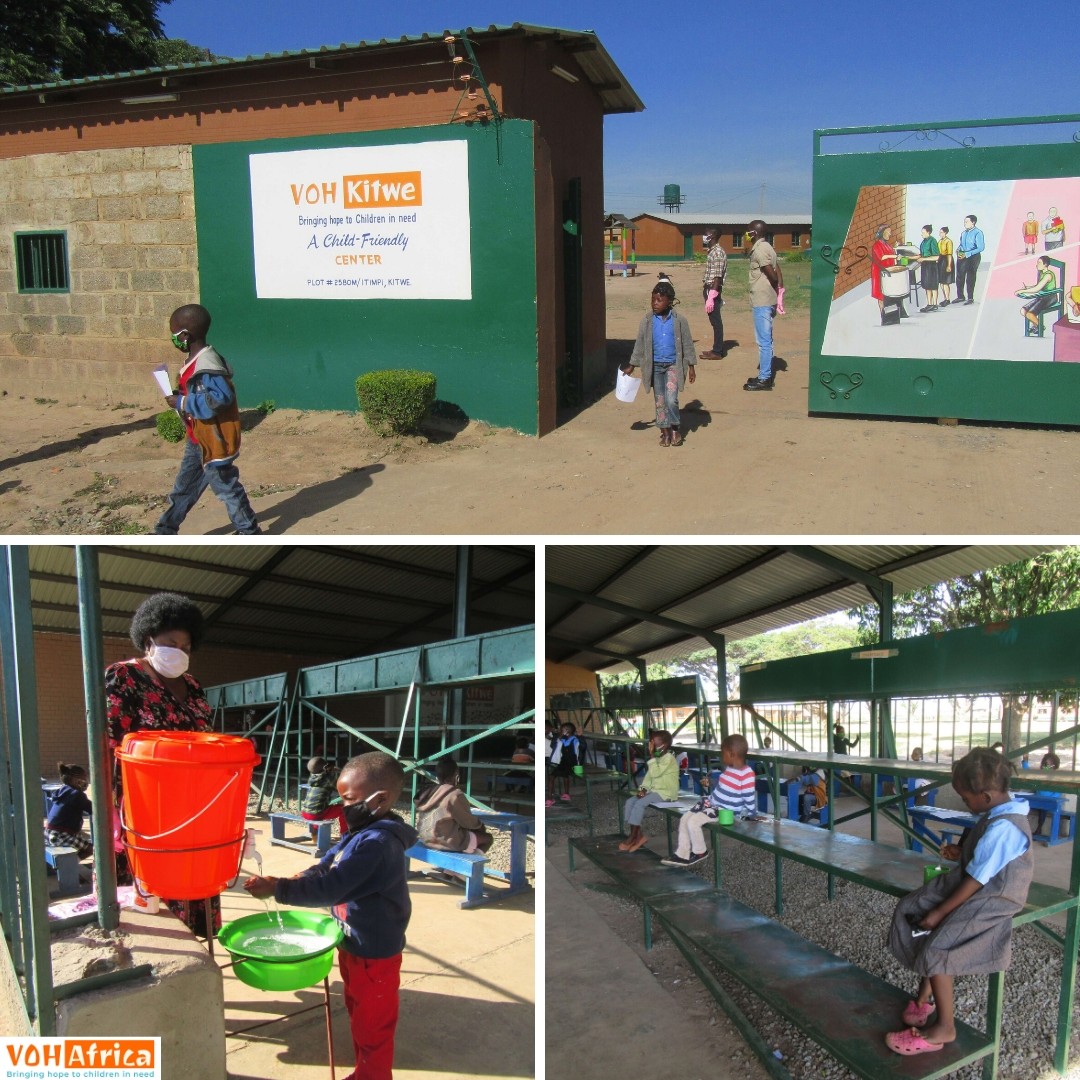 VOH Kitwe is happy to report we have received official written permission to welcome our children back to our center. Our school must remain closed, but we are permitted to serve HEPS onsite through our feeding program and give the students material to take home. We are sending them with schoolwork and discipleship material.
Ever since the center was closed due to COVID-19, we have been delivering food packs and schoolwork to the children at their homes in the community, but we are thankful we are now able to have them come back.
Before being allowed to re-open the center we were given specific protocols to follow and had to train our staff to observe all the measures put in place.
We have now begun organizing the children to come in small groups instead of all at one time to help physical distancing. Having the children return makes it much easier for us to continually assess their physical and mental well-being.
We will continue to providing HOPE Packs for them and their families to supplement what they receive onsite.
VOH Luongo (Zambia) Update: Caring for Maybin's Vision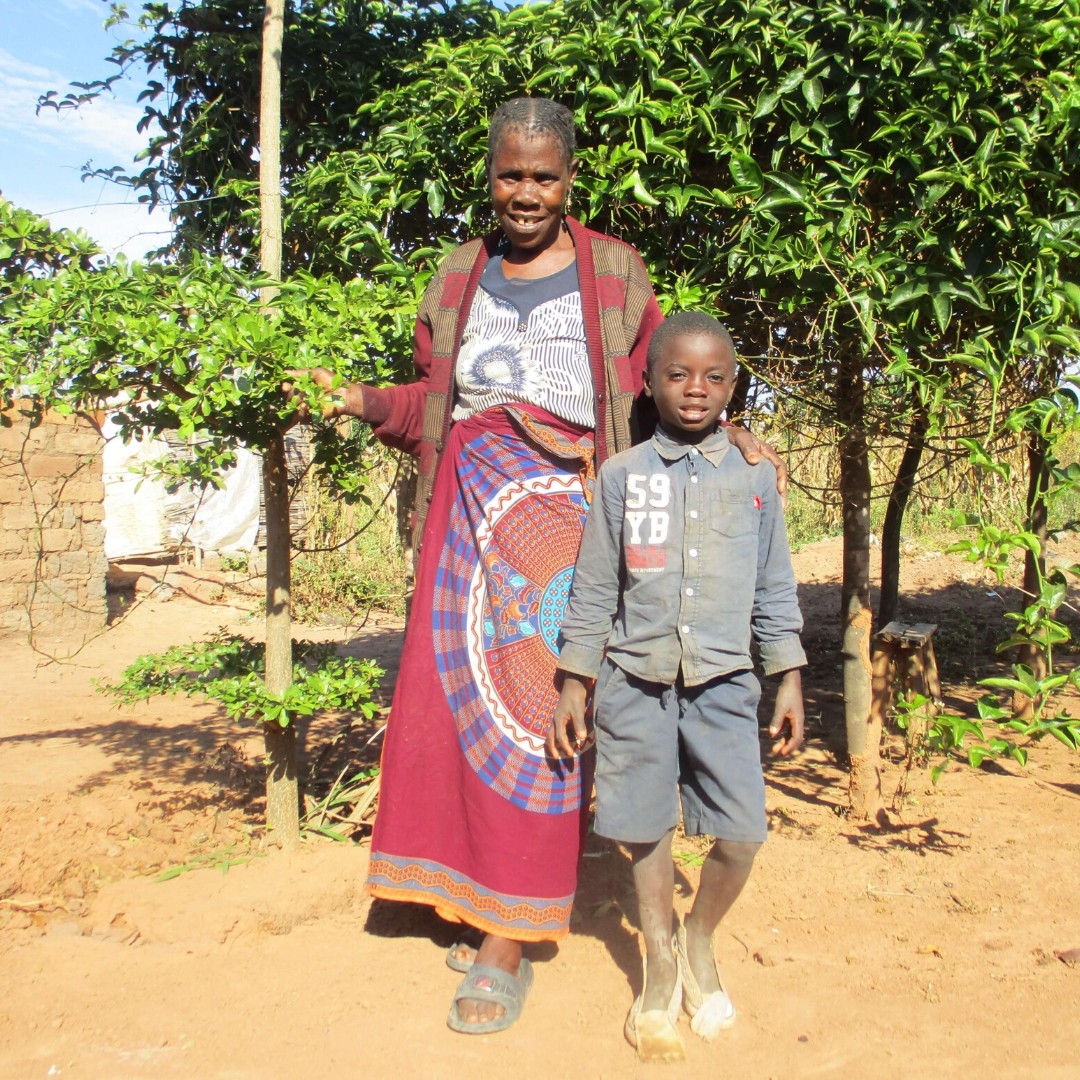 At VOH Luongo, we recently helped Maybin who is 9 years old and in grade 3. At the beginning of the year, before the government ordered school closures, Maybin's teacher noticed he was having a problem with his eyes when he was in class. His eyes constantly teared up and were very irritated.
Maybin's teacher made arrangements for him to go to an eye care specialist. He was admitted into the hospital and had an operation that was conducted successfully.
We are so happy to share that this past week when Maybin came to the center for the feeding program and school materials, his teacher checked on how he was doing and he said that his eyes are no longer tearing up and they feel normal!
VOH Maramvya (Burundi) Update: Coronavirus Education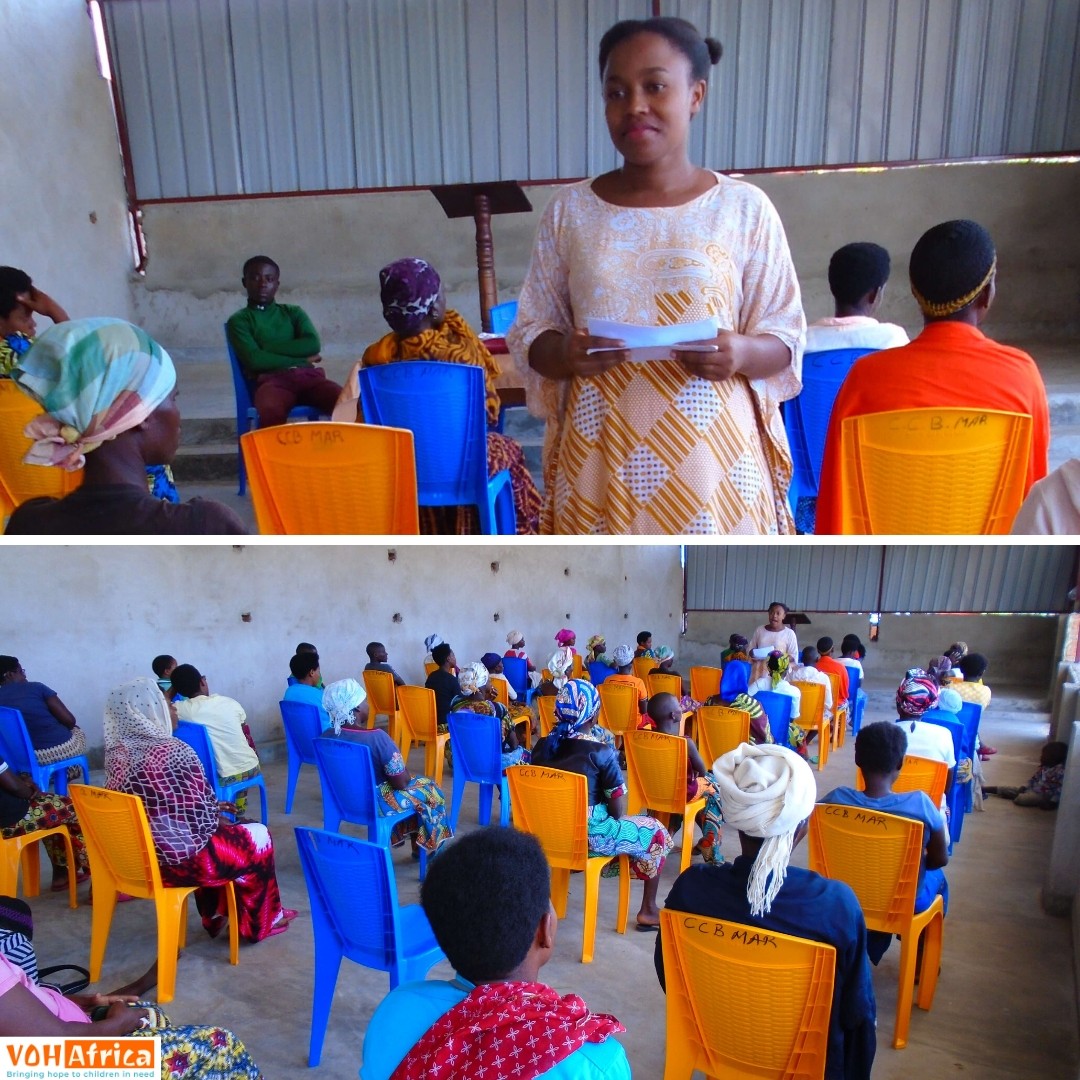 At VOH Maramvya we are increasing the number of informational meetings we are holding about COVID-19 and including guardians and parents from the community.
At our most recent meeting, we emphasized how important it is that they understand the situation so they can take serious measures to protect themselves and their families.
Some Burundian communities have not yet received information about the Coronavirus, which is why we are increasing workshops and conferences to help our community prevent the spread.
VOH Mongu (Zambia) Update: Providing HOPE Packs!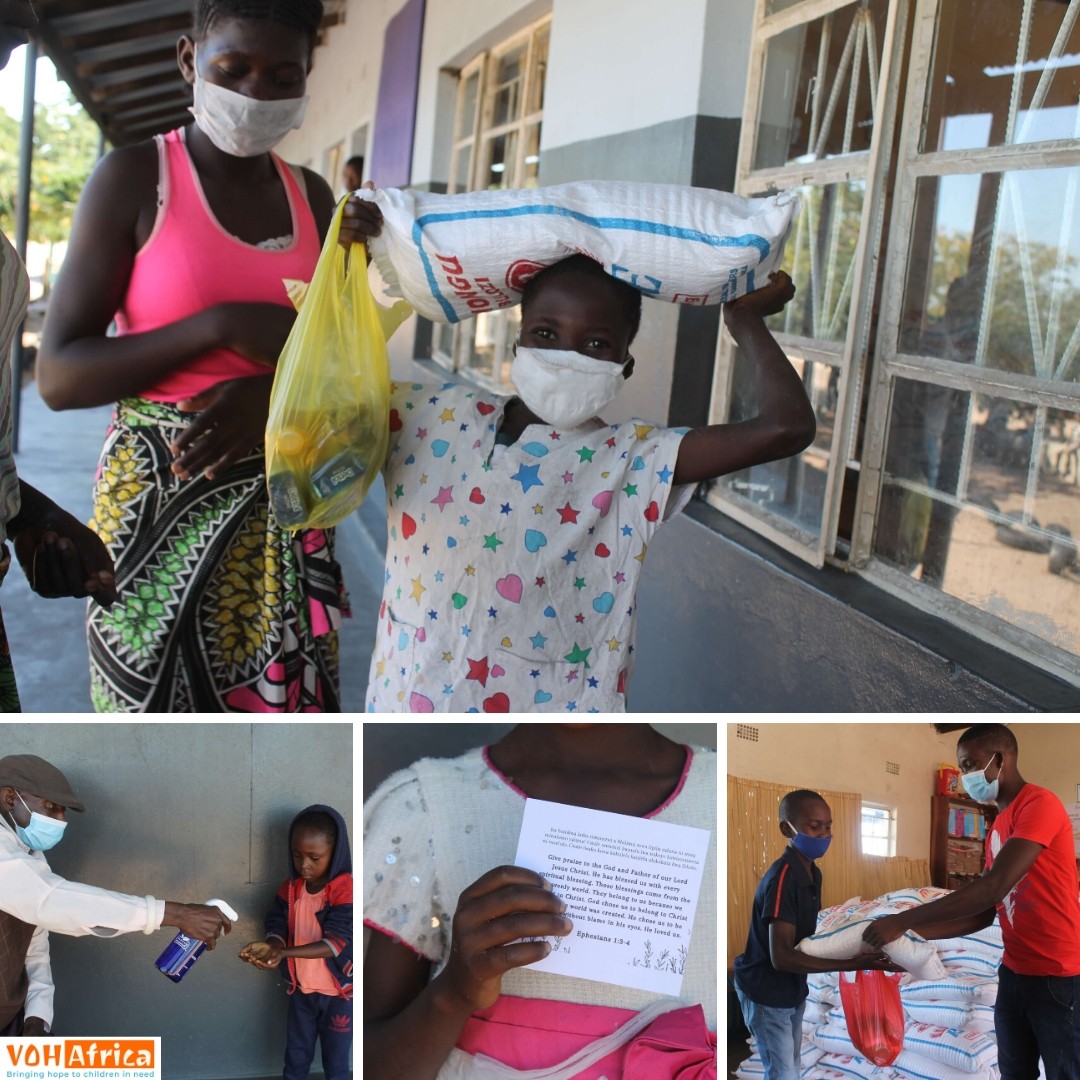 We miss seeing our kids at the VOH Mongu school! Thankfully, the Zambian government has allowed us to invite the students to come and pick up food supplies and soap that will help them stay healthy, fed, and protected against the virus.
We know many of our students depend on the food they get from our feeding program and we are very excited to be able to send home food for them through our new HOPE Packs program.
We were able to send every student home with a HOPE Pack containing cooking oil, salt, dried fish, a 10kg bag of rice, and 3 hand soaps! We also included a printed prayer from our staff and a memory verse card for the students to memorize while they are home.
We love being able to continue caring for our children, even when it looks different than normal.
VOH Mwanza (Tanzania) Update: Celebrating Mothers
At our VOH Mwanza centre, we celebrated Mother's Day by showing appreciation to all of our housemothers. This year, in particular, they have sacrificed so much by giving up their usual time off. This year they all chose to stay with the children so they can keep everyone safe during the threat of COVID-19.
While we couldn't do a big gathering as a community with a meal like we normally do, we still wanted to ensure our mamas knew just how much we appreciate them. We were able to give each housemother a little gift bag of things to pamper herself and all the children who stay in a home onsite made their mamas cards to wish them a Happy Mother's Day.
We are so grateful for the love and dedication these women show the VOH children!
VOH Zimbabwe Update: Distributing HOPE Packs!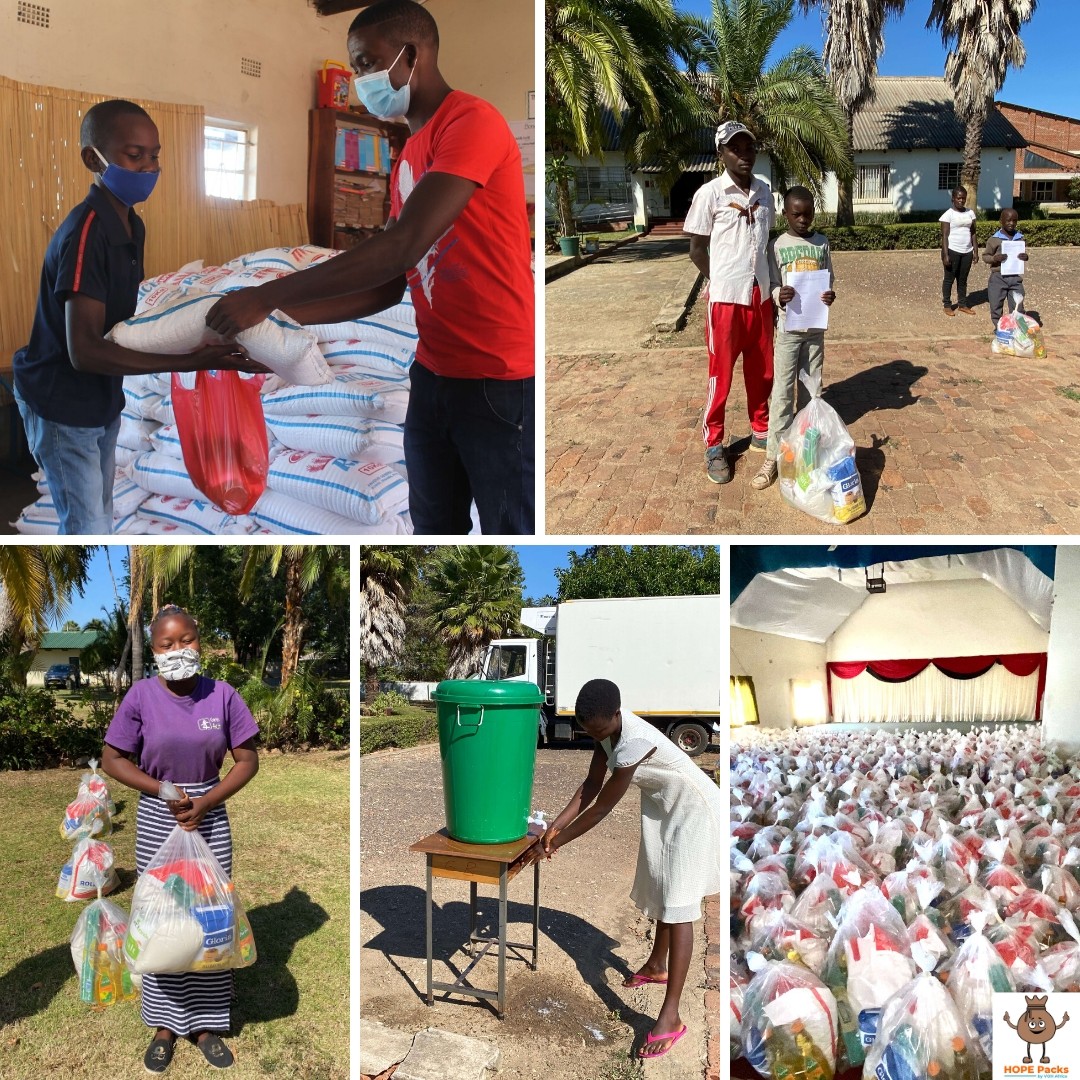 At VOH Zimbabwe one of the ways we are continuing to care for the kids is by distributing our new HOPE Packs! These packs will go a long way in helping the children's families, too.
The packs include nutritious food and hygiene materials, COVID-19 information, and devotional materials.
In keeping with the W.H.O. guidelines, we are providing information on protection from the virus and encouraging our children to keep safe and stay healthy.
We continue to appreciate the continued support we get from our partners and friends that make it possible for us to continue to take care of our children, especially during these tough times.
Please continue to support our work during these uncertain times through child sponsorship and donations.