Welcome to our weekly news roundup! Here we share stories from each of our Villages about our Programs, celebrations, children, and staff. If you'd like to receive these updates via email, please subscribe to our newsletter.
This week we prepared for exams, received donated items, and had graduation ceremonies!
Don't forget to scroll all the way to the bottom to see our photo of the week!
Save the Date: Evenings of Hope 2019
Save the date for an evening of hope near you!
Saturday, October 5 in Ladner, BC
Friday, October 11 in Ottawa, Ont
Saturday, October 19 in Newmarket, Ont
Friday, October 25 in Vancouver, BC
Saturday, October 26 in Langley, BC
Friday, November 1 in Comox, BC
And more dates to come!
Bulale (Tanzania): Learning About Plants
This week at VOH Bulale our children are on break, but they have still been coming into the centre for different activities and games. One activity was learning about plants and trees and how they help our environment.
After learning about the plants, they were given an opportunity to plant some at the Village. They also learned why they need water and how to properly water them.
The children enjoyed this exercise and were excited to plant! They said they even want to start planting flowers and different plants at home. They now know plants not only make our environment beautiful but they are also good for our health and planet!
We can't wait to see these plants grow strong and healthy.
Bwiza (Burundi): Preparing For Exams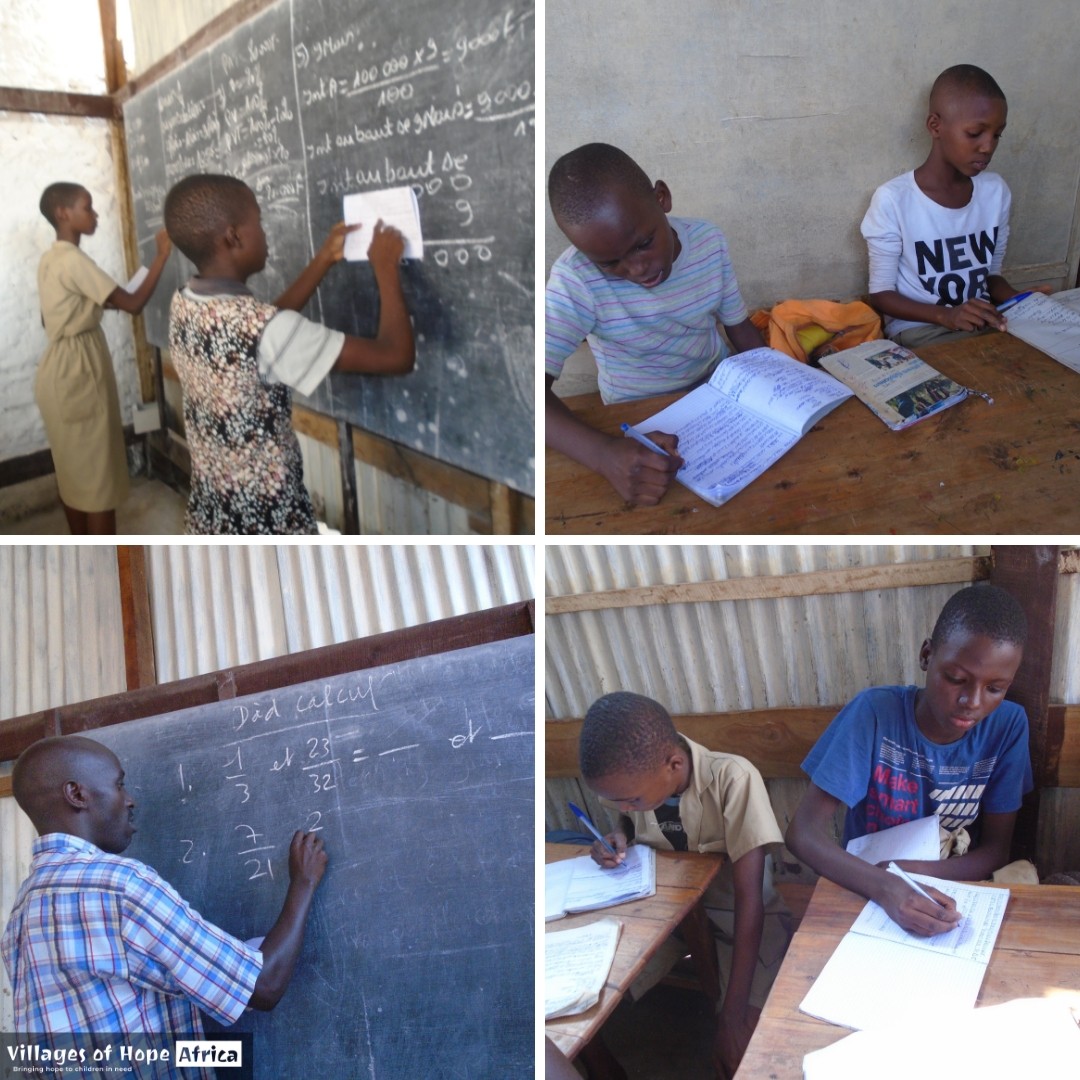 At VOH Bwiza, we are approaching the end of the school year. It is a busy time for both children and teachers. Everyone is working hard in preparations of the final exams. The children are committed to passing their tests and teachers are doing what they can to help.
Some of the students are writing their national exams, which allow them to move forward with their studies.
We believe they will have great results!
Chongwe (Zambia): Clothing Distribution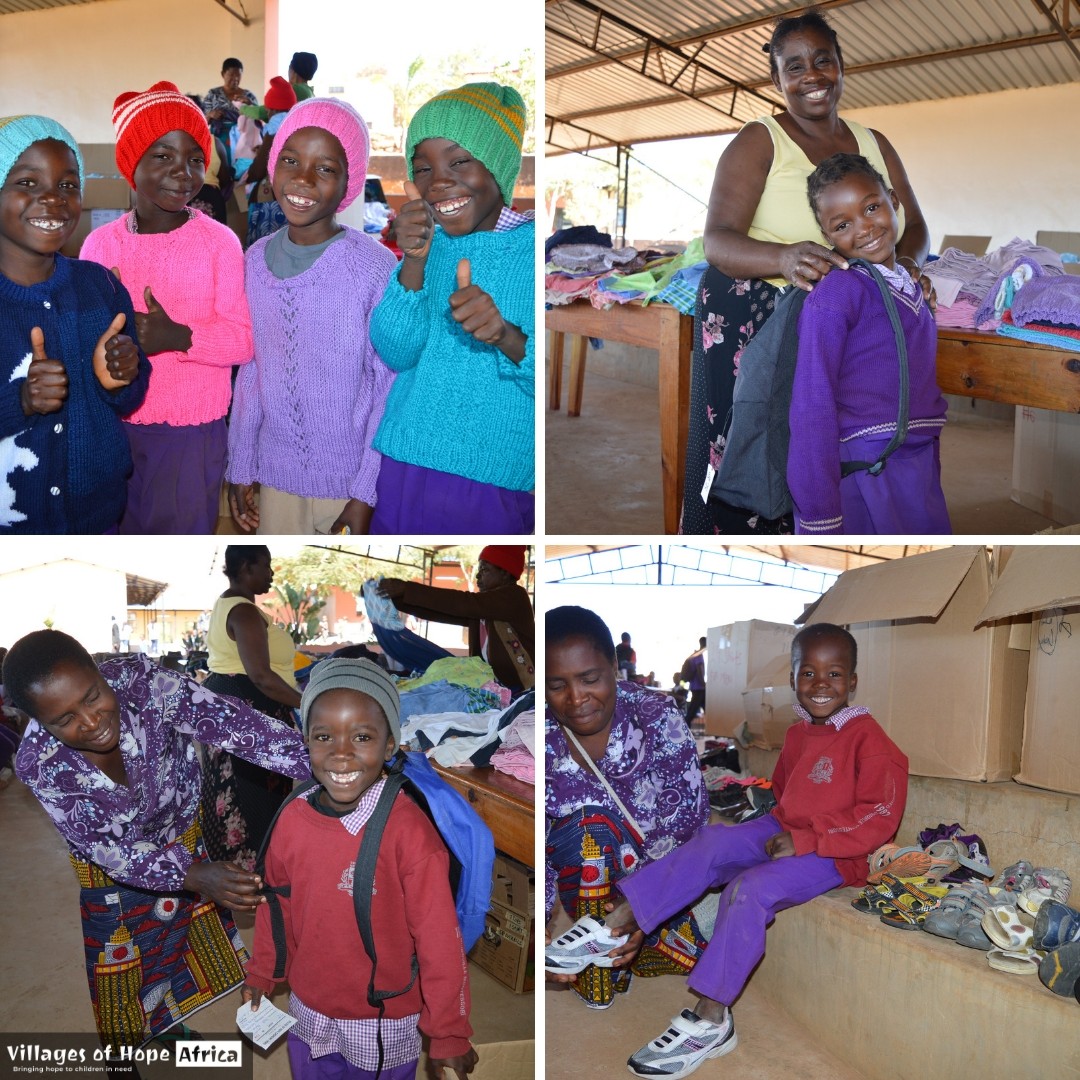 This week, VOH Chongwe distributed clothes, hats, bags, and shoes sent in an annual container from Christian Life Assembly in BC.
It is always an exciting time for the children. They were so grateful to receive the items.
The children see a loving and caring God through these blessings that they receive each year. Most of the children that come from the community are dressed from the donations that come in these containers.
We would like to thank the churches and individuals that are involved in the packing and shipping of the container. We appreciate all our donors, sponsors, and friends for helping us put a smile on the face of the children!
Kitwe (Zambia): Donated Baby Clothes!
This week VOH Kitwe distributed baby clothing to the parents and caregivers of our preschool and grade 1 children who come to the Village each day for school.
Fridah, our Village Administrator, and Enala, our Headteacher, were at hand to welcome them and oversee the distribution of clothing.
Everyone really appreciated the kind gesture and it was another display of our desire to share blessings with the families of our community students. One of the beneficiaries was a happy grandmother receiving gifts for her grandchild. These clothes will help keep them warm during the cold season.
VOH Kitwe loves and appreciates all the churches involved in sending the Boxes of Love container each year!
Malawi: Congratulations, New Graduates!
This was an exciting week at VOH Malawi. It was especially exciting for two of our students as we celebrated their graduation from secondary school!
Selena and Grace have worked hard to get to this momentous occasion and we are so very proud of them. Most people can't understand the challenges they've overcome to get to this point, but trust us when we say they deserve our sincere admiration.
Congratulations, Selena and Grace! May God's blessing continue to carry you into the next chapter of your beautiful lives. We are all so proud of you!
Maramvya (Burundi): Preschool Safety Training
At VOH Maramvya, we recently spoke to our preschool children about protecting their safety. We offered them information on how to keep themselves safe from strangers and abuse.
In the surrounding area, children can easily be physically or sexually abused by adults from the community.
The training included teaching them how adults should and shouldn't behave around them, giving examples of different signs and types of abuse, and offering information on how to protect themselves and escape when possible.
It's never a child's fault if they are the victim of abuse; however, we want to do our part to equip them with knowledge and skills that hopefully will help keep them safe.
Mongu (Zambia): Using APT to Help Those with Disabilities
Last week at VOH Mongu, we are able to partner with two workers from the Zambian Association for Children with Disabilities (ZACD Lusaka) and our volunteer physiotherapist Elin to do a focused training on how to make APT (Appropriate Paper Technology) equipment for children with disabilities.
This APT equipment is made of cardboard and helps children with disabilities to stand and sit properly, with the specialized support that each one needs.
At the training, we were able to invite five physiotherapists from our local hospital, a few mothers who have children with disabilities, and workers from the local home for children with disabilities (Cheshire Homes).
One of our main goals was to facilitate a course where healthcare workers in Mongu could be empowered with skills on how to provide and teach others how to make equipment with what they have available to them.
We loved seeing the caring and passionate hearts those who attended have for children with disabilities!
Mwanza (Tanzania): End of Term Celebration!
Recently at VOH Mwanza our primary school closed for the term, but before closing the teachers took time to recognize students who have performed well this past term. Teachers gave out prizes to children who had improved and performed well on their exams.
After the awards, everyone enjoyed a party and had lunch together to celebrate another successful school term! It was a lot of fun for everyone.
We are so thankful for our committed teachers who truly care about the wellbeing of our children. It was a memorable day for all involved and a great way to start the holidays!
Zimbabwe: Donated Medical Supplies
At VOH Zimbabwe, we are grateful to receive a donation of medical supplies from our friends at Mission Zimbabwe who recently visited us.
Medical supplies are very expensive in Zimbabwe because there is limited access to them. These donations help ensure we are able to give the children the medical care necessary for their future.
We are so grateful for the donation and continue to thank our friends and partners who are committed to ensuring our children get the best healthcare possible so that they can live happy and healthy!