Welcome to our weekly news roundup! Here we share stories from each of our Villages about our Programs, celebrations, children, and staff. If you'd like to receive these updates via email, please subscribe to our newsletter.
This week we went on term break, met the ambassador's wife, and reached out through our feeding programs.
Don't forget to scroll all the way to the bottom to see our photo of the week!
Save the Date: Evenings of Hope 2019
Save the date for an evening of hope near you!
Friday, September 27 in Kelowna, BC
Saturday, October 5 in Ladner, BC
Friday, October 11 in Ottawa, Ont
Saturday, October 19 in Newmarket, Ont
Friday, October 25 in Vancouver, BC
Saturday, October 26 in Langley, BC
Friday, November 1 in Comox, BC
And more dates to come!
Bulale (Tanzania): End of Term Awards!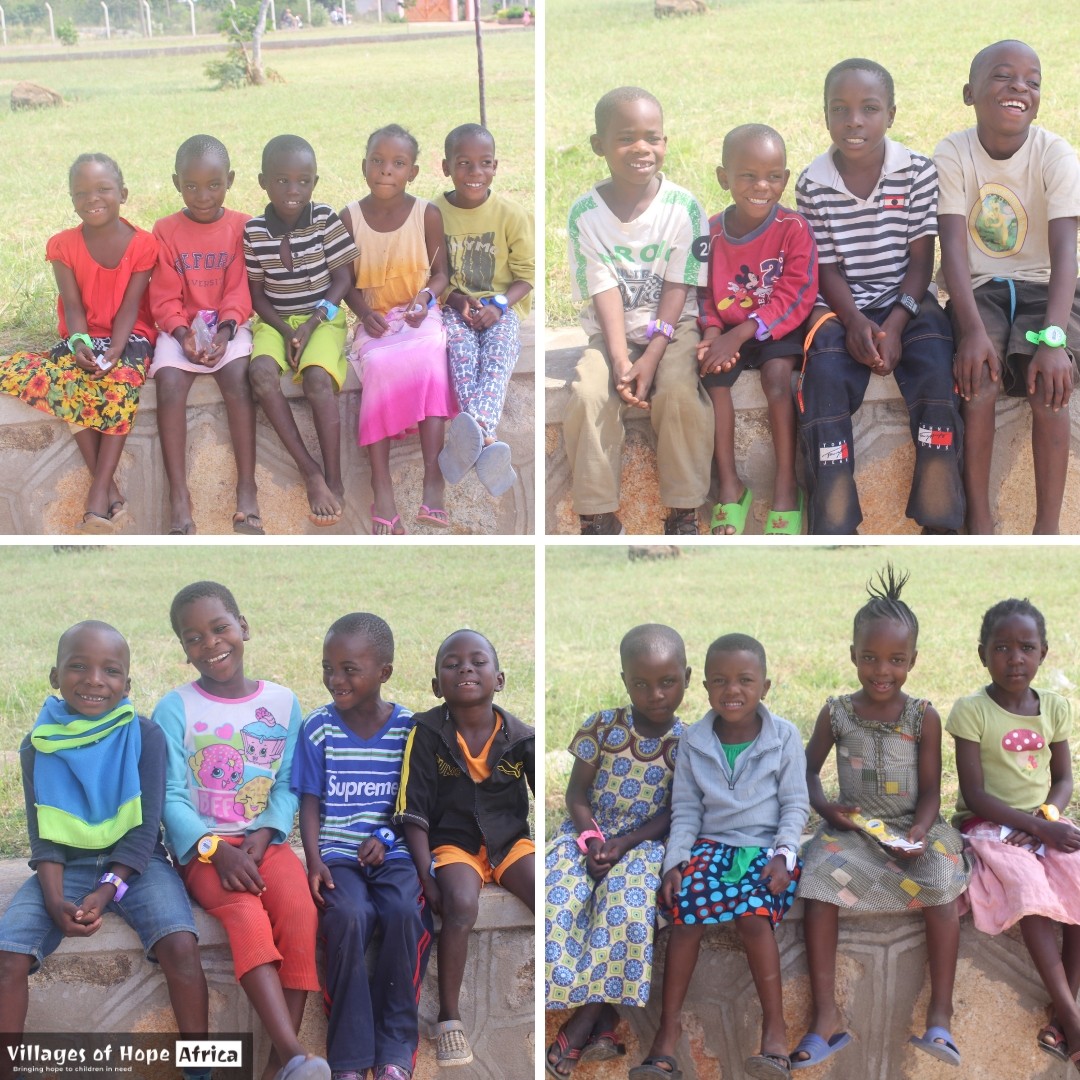 At VOH Bulale we have closed school for term break. At the end of the term, we gave out gifts to several children who have performed well in academics and sports.
For academic awards, 6 girls and 3 boys received gifts for their hard work and good results in class. In sports, we gave out many prizes: 11 to girls and 17 to boys.
The children were so happy to receive the gifts and be recognized in front of their class. Now it's time to rest and come back ready for more fun and learning after the break!
Bwiza (Burundi): Nigerian Ambassador's Wife Visits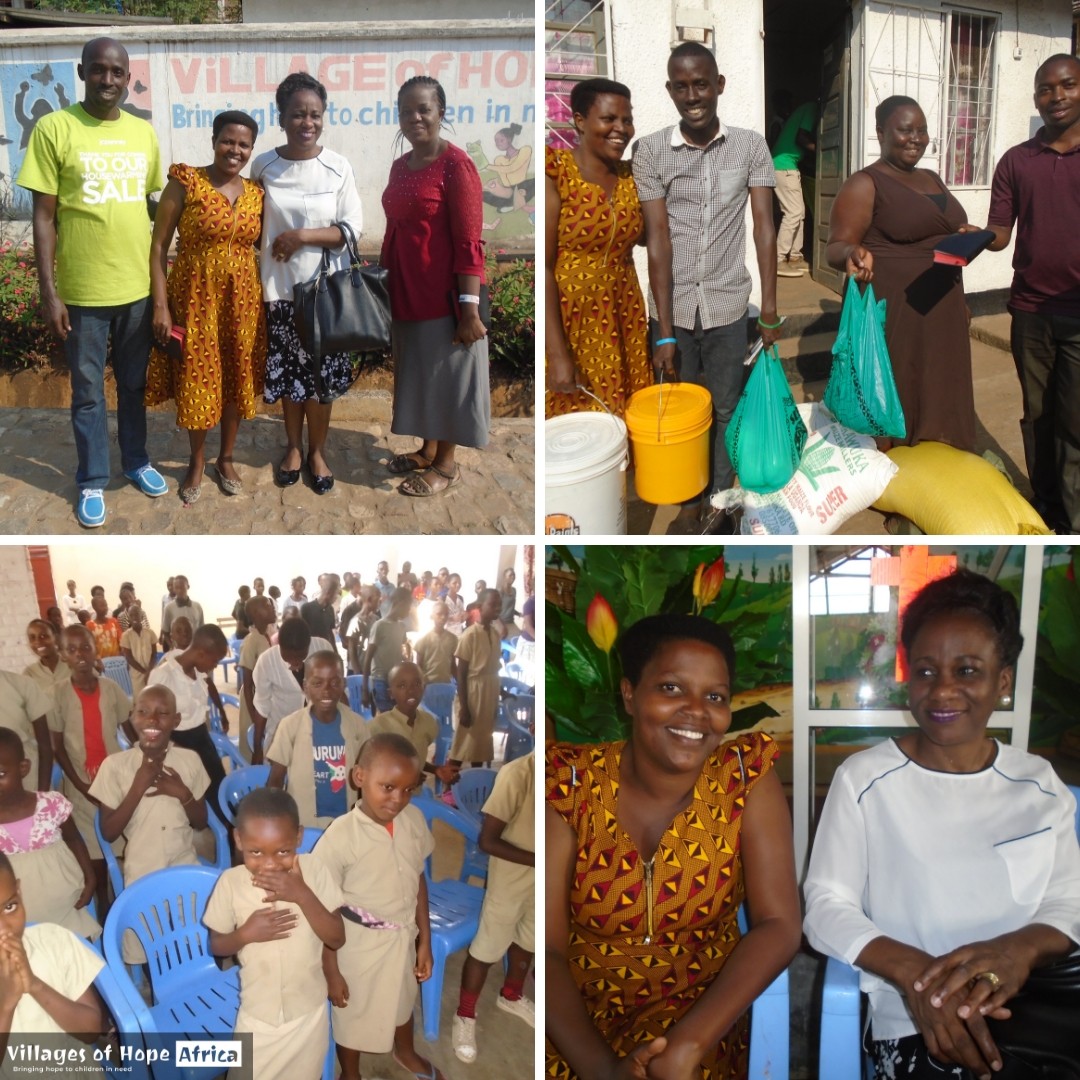 This week at VOH Bwiza, we were honoured to welcome the Nigerian ambassador's wife. She is a godly woman who loves children.
She came to see our children and blessed us with a donation of food, including rice, beans, milk, eggs, HEPS formula, sugar, cooking oil, and other supplies.
She came together with her Pastor from Reedemer Church in Burundi who prayed and proclaimed powerful blessings upon our children. The children were very excited to welcome these two visitors and we pray blessings upon their lives and their respective ministries!
Chongwe (Zambia): Welcome, Prisca!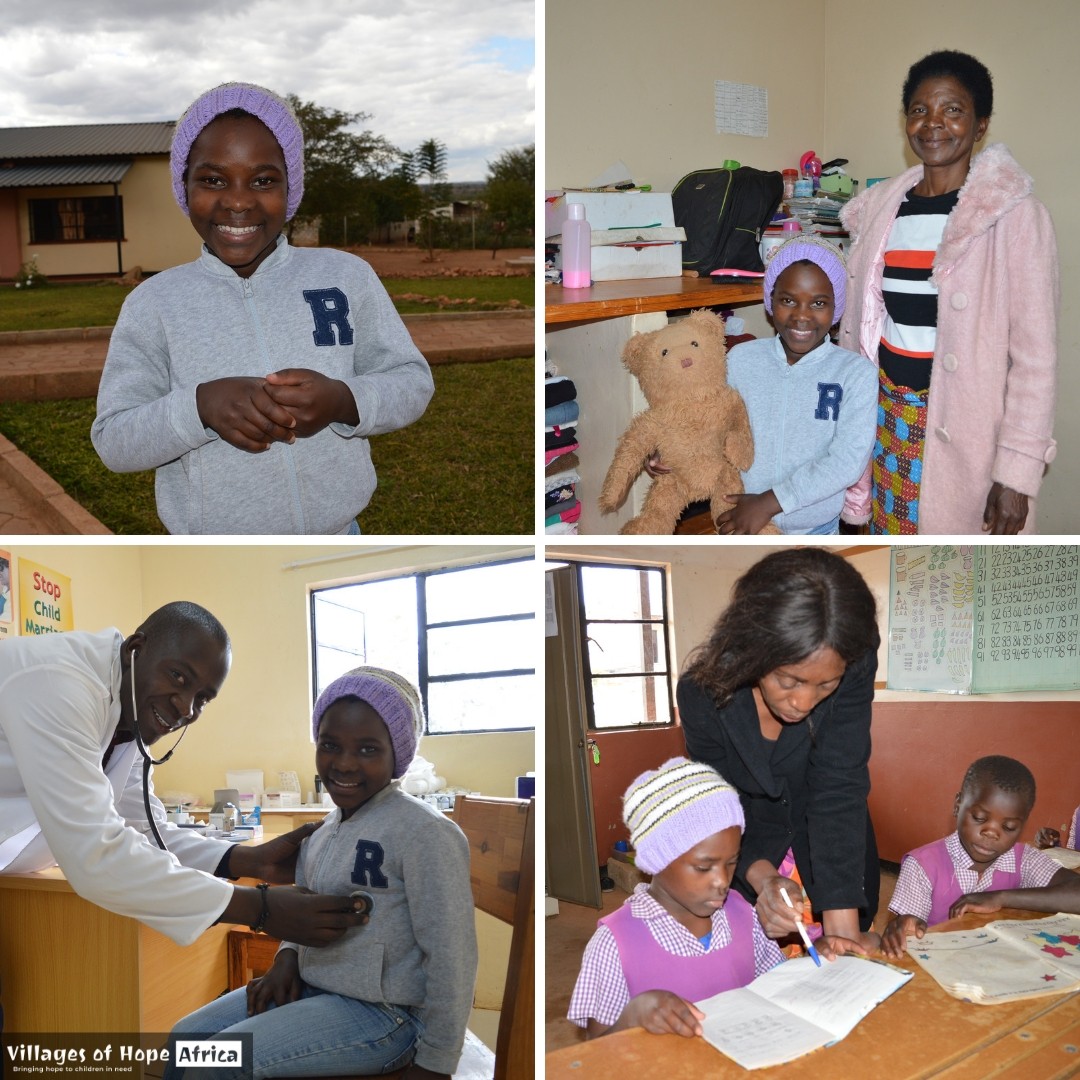 Prisca is a double orphan who was staying with the grandma before she was brought to us at VOH Chongwe for safety by our District Social welfare.
Prisca used to live with her grandma who later passed away. After the funeral and burial, Prisca's family members who attended the funeral collected the few belongs that were left by Prisca's grandma and they all left, leaving Prisca alone with nothing, hungry, and with no one to look after her.
The neighbours got concerned and came to Prisca's rescue. They reported the matter to the police, who later informed social welfare. social welfare brought Prisca to VOH. Prisca is now in our care and has been placed in our children's home where she has joined a happy family while social welfare is trying to gather information about her relatives.
Prisca is receiving care through our clinic and the teachers at our school are helping her catch up with her school work.
She is happy to be part of the VOH family!
Kitwe (Zambia): Academic Awards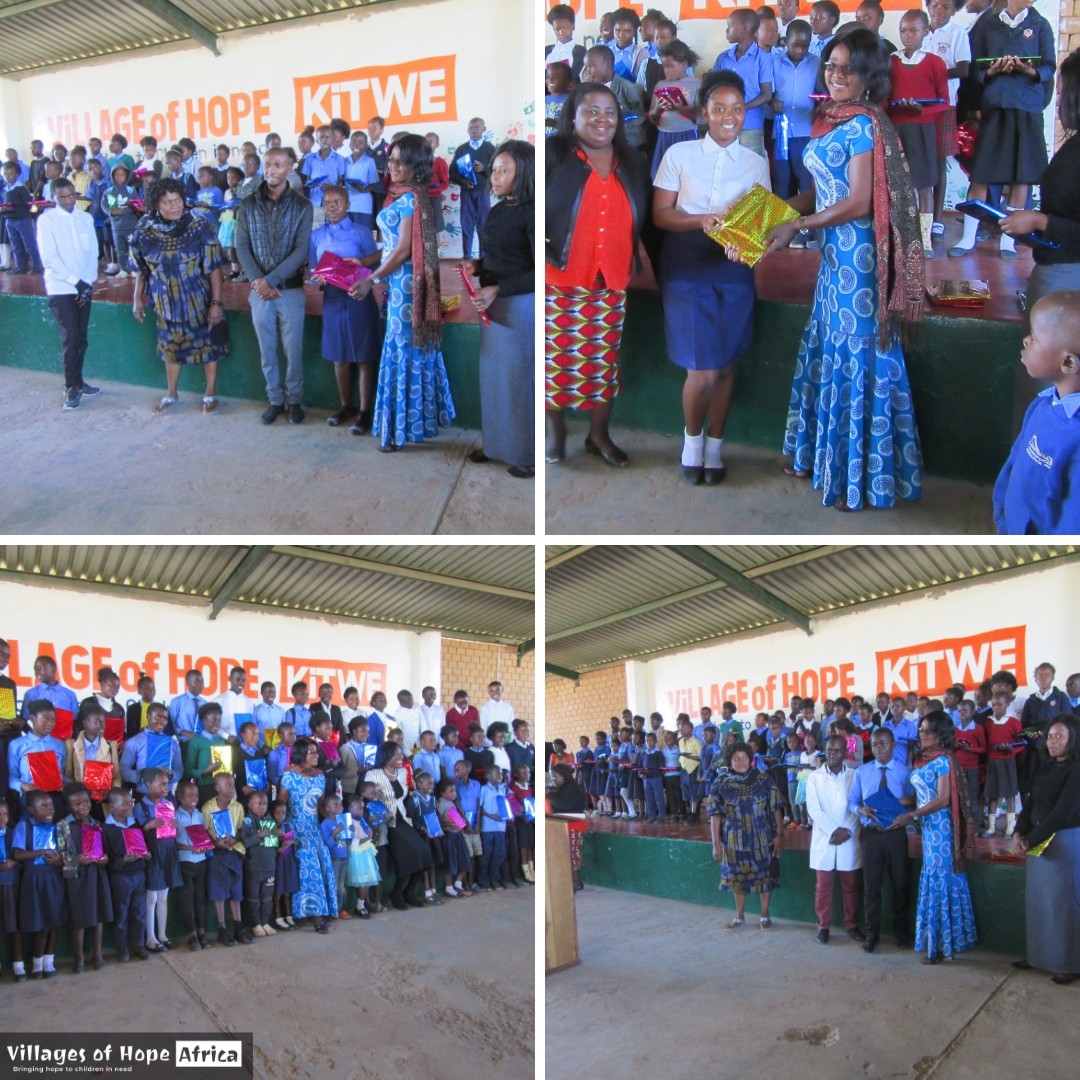 This week VOH Kitwe presented awards to students who excelled in their end of the term tests. The awards were presented to students from preschool to grade 12.
The students were motivated and encouraged to continue working hard and everyone was happy and celebrated with those who received awards.
After the ceremony, all the students were treated with a snack!
Malawi: Feeding Program Helpers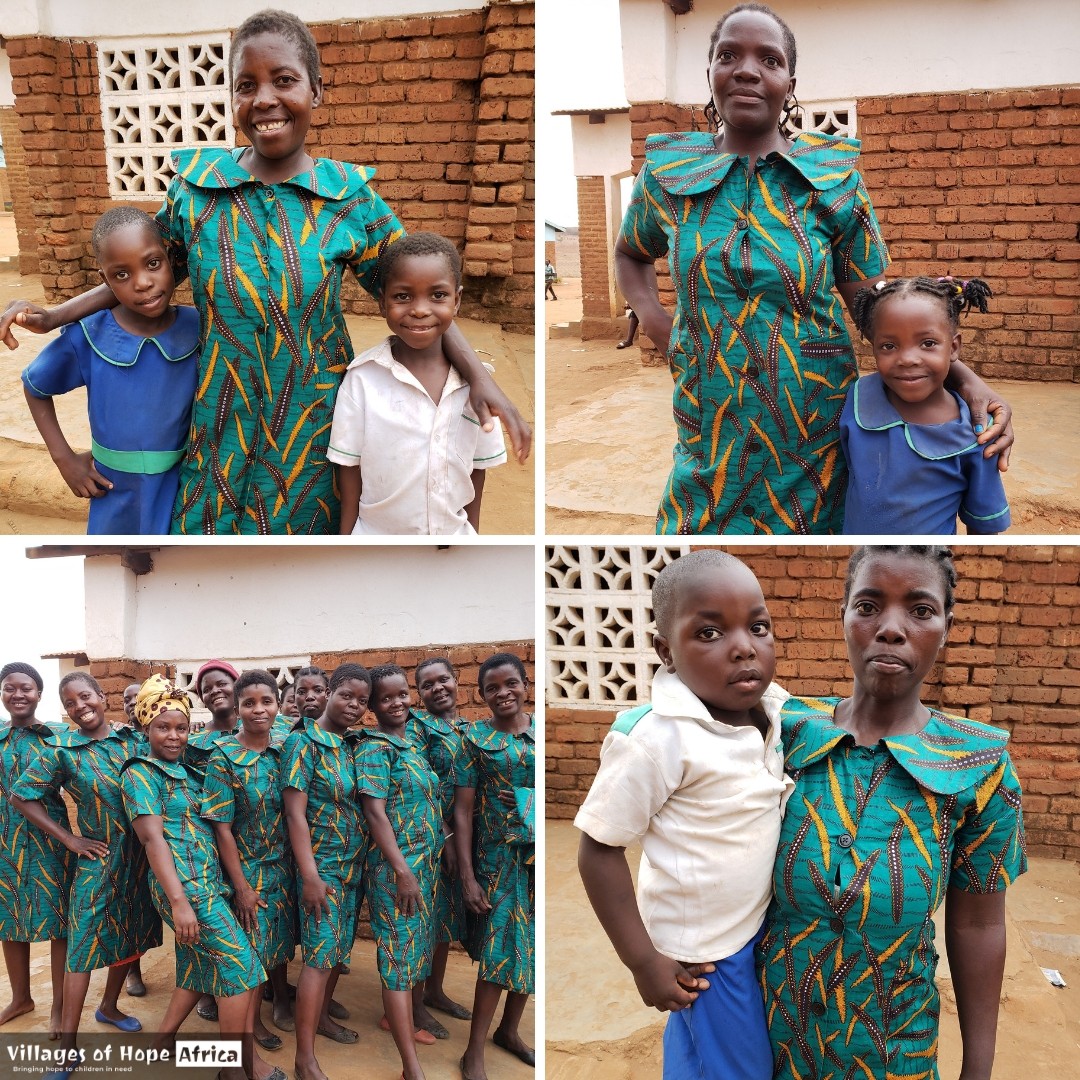 At VOH Malawi we have an incredible team of ladies who offer their time to clean and cook for the feeding program. Every day their faithfulness makes all the difference to these children.
What's more, each woman is a parent or guardian of a VOH child. Their efforts are rewarded with a daily wage that helps support the child in their care.
These ladies work hard every week and we thank God for their valuable contribution!
Maramvya (Burundi): Soybean Harvest!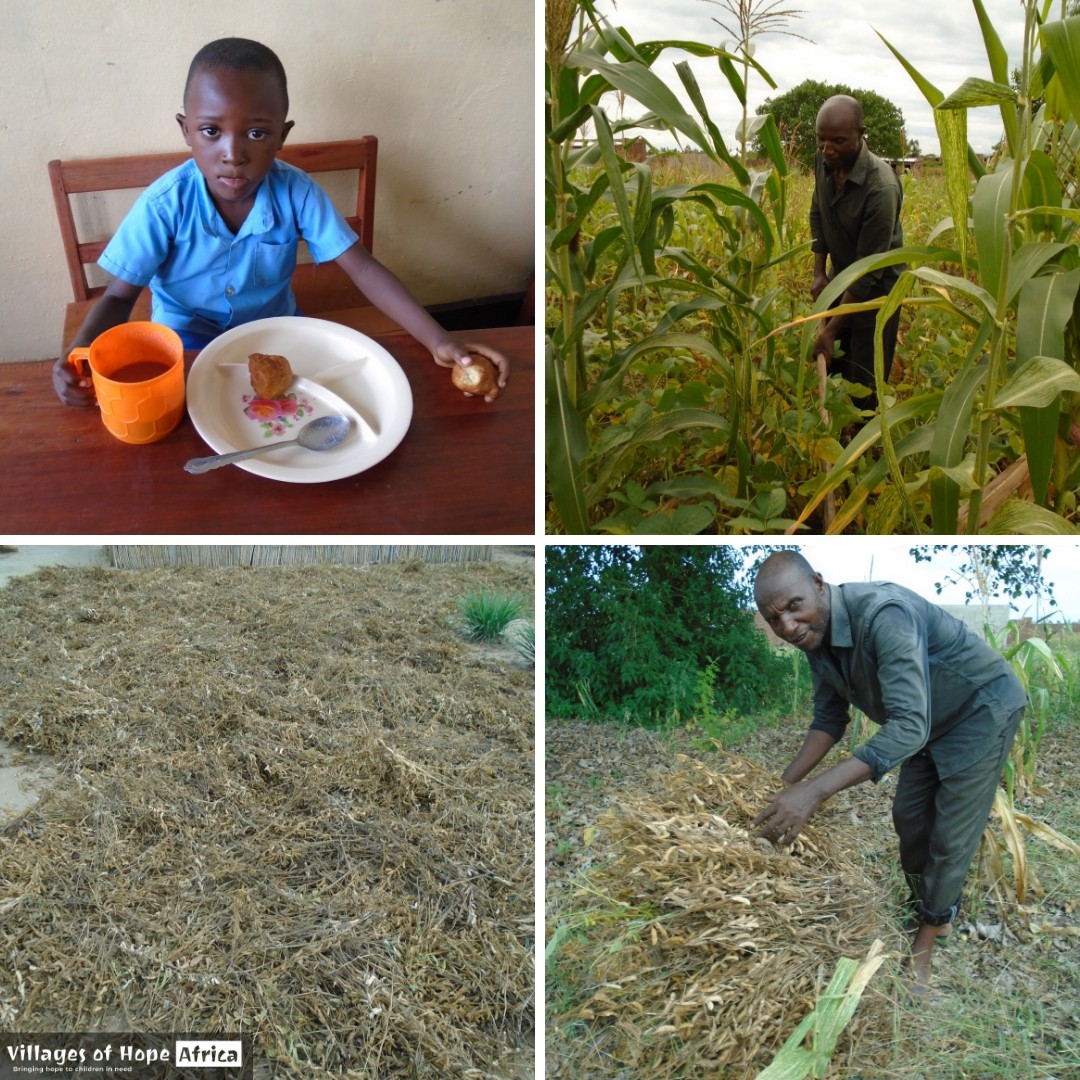 After fruits and vegetables, we had a great harvest of soybeans from our VOH Maramvya garden!
When we first opened in 2018, we realized that most of our children had a serious malnourishment problem. We decided to fight this challenge by providing a feeding program every day to all our preschool children.
Thanks to the large land beside our Village, we are able to plant different crops each season. These crops help supply our feeding program.
We are very happy that our children will no longer suffer from malnutrition because their diet is balanced.
We are grateful to Pascal, our gardener, who works hard to make the yield better every season!
Mongu (Zambia): Fun Painted Walls!
We were excited to have two different teams with us at VOH Mongu in the last few weeks! One team was from a campus ministry at the University of Central Arkansas, USA and the other was a team from Church of the Highlands, USA.
Both of these teams were a huge blessing to the Village! They brought games and sports equipment and played with our kids. The teams also spent time helping us make our new administration building and our VOH Mongu health clinic more kid-friendly by painting fun colours and different designs on the walls in all of the different rooms.
We are so excited about the update in our facilities and love that the kids that come in can feel welcome and playful in these spaces!
Mwanza (Tanzania): Vacation Bible School!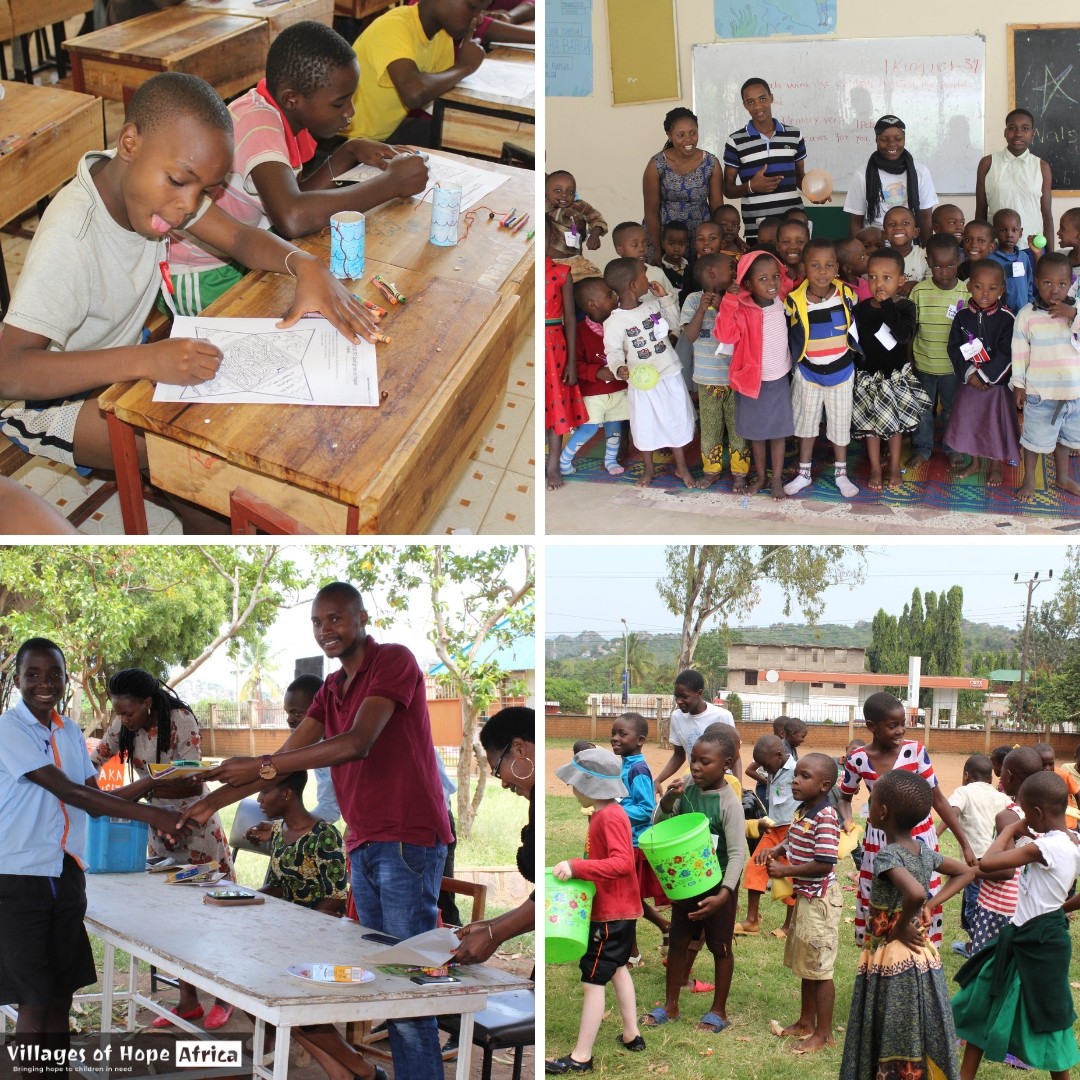 Recently at VOH Mwanza, our children went on term break. At our primary school, we handed out awards for most improved and excellent performance in class.
After the awards, it was time for the first of the events of the month-long break to begin.
Every Year at VOH Mwanza, our church MPC (Mwanza Pentecostal Church) holds a Vacation Bible School (VBS) program. Children from the Village and the surrounding community are welcome to this week-long program.
This year the theme was "Riding on God's Waves" and the children learned all about God's love and how we can serve Him. Each day they visited different stations: music, craft, snack, outdoor games, and Bible club.
At the end of the morning, all the kids came together each day to recap what they had learned and practice the week's songs.
This year we had over 200 children attend and all of our teenagers helped lead the groups and stations.
It was a great week and the kids learned so much and had so much fun! We're grateful for MPC and all the volunteers who made this week possible.
Zimbabwe: Offsite Feeding Program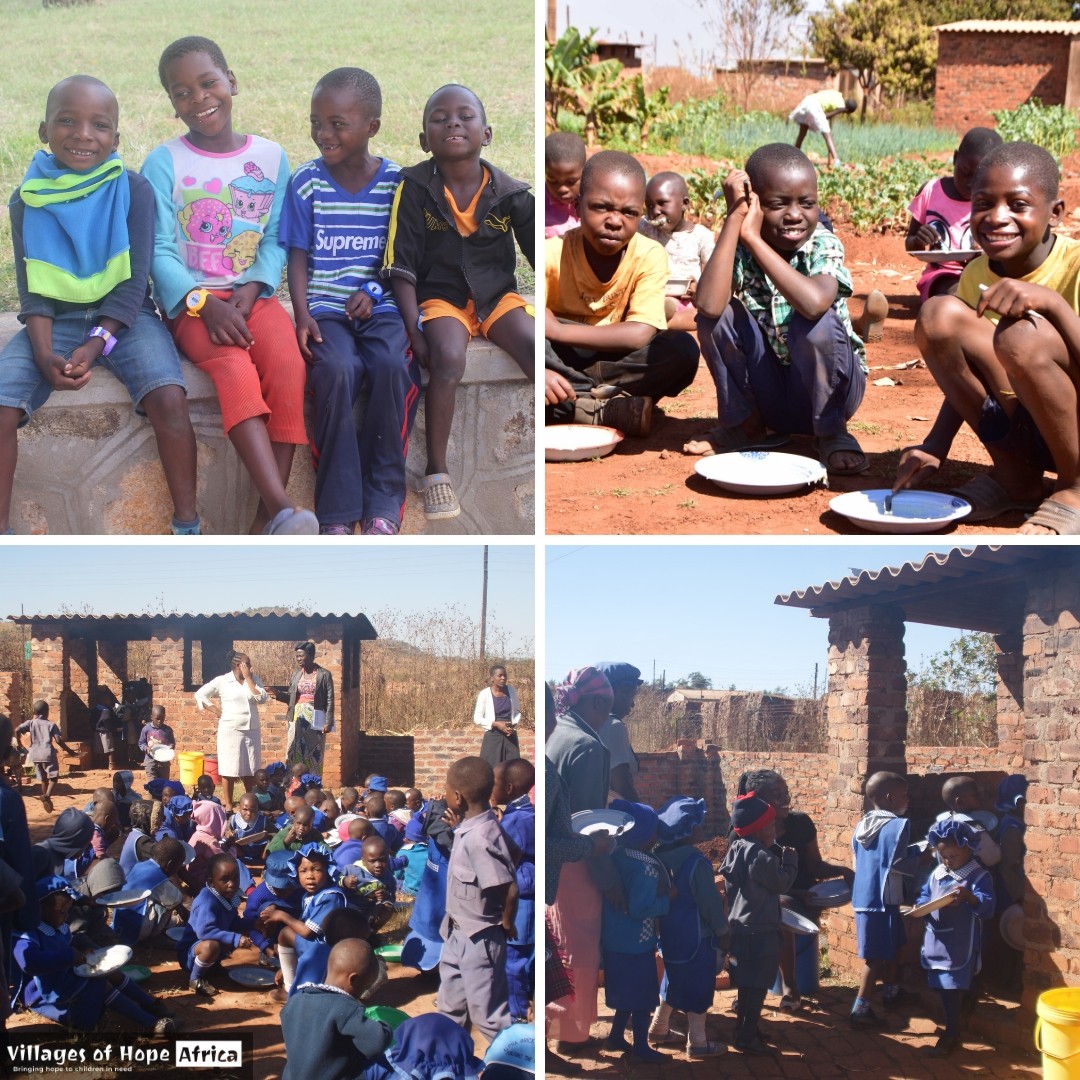 At VOH Zimbabwe our offsite feeding program continues to gather momentum despite the challenges we are facing economically as a nation. Over 1,500 children are having a hot meal every morning and in some instances, it is the only meal they'll have all day.
We have found the program to be very helpful to the children as many families are under stress economically at the moment. Through the feeding program, we are able to provide much-needed energy and nutrition that helps the children concentrate in class and stay healthy.