Welcome to our weekly news roundup! Here we share stories from each of our Villages about our Programs, celebrations, children, and staff. If you'd like to receive these updates via email, please subscribe to our newsletter.
This week we won first prize in a science, engineering, and technology competition!
Don't forget to scroll all the way to the bottom to see our photo of the week!
Save the Date: Evenings of Hope 2019
Save the date for an evening of hope near you!
Saturday, October 5 in Ladner, BC
Friday, October 11 in Ottawa, Ont
Saturday, October 19 in Newmarket, Ont
Friday, October 25 in Vancouver, BC
Saturday, October 26 in Langley, BC
Friday, November 1 in Comox, BC
And more dates to come!
Bulale (Tanzania): Meet Michael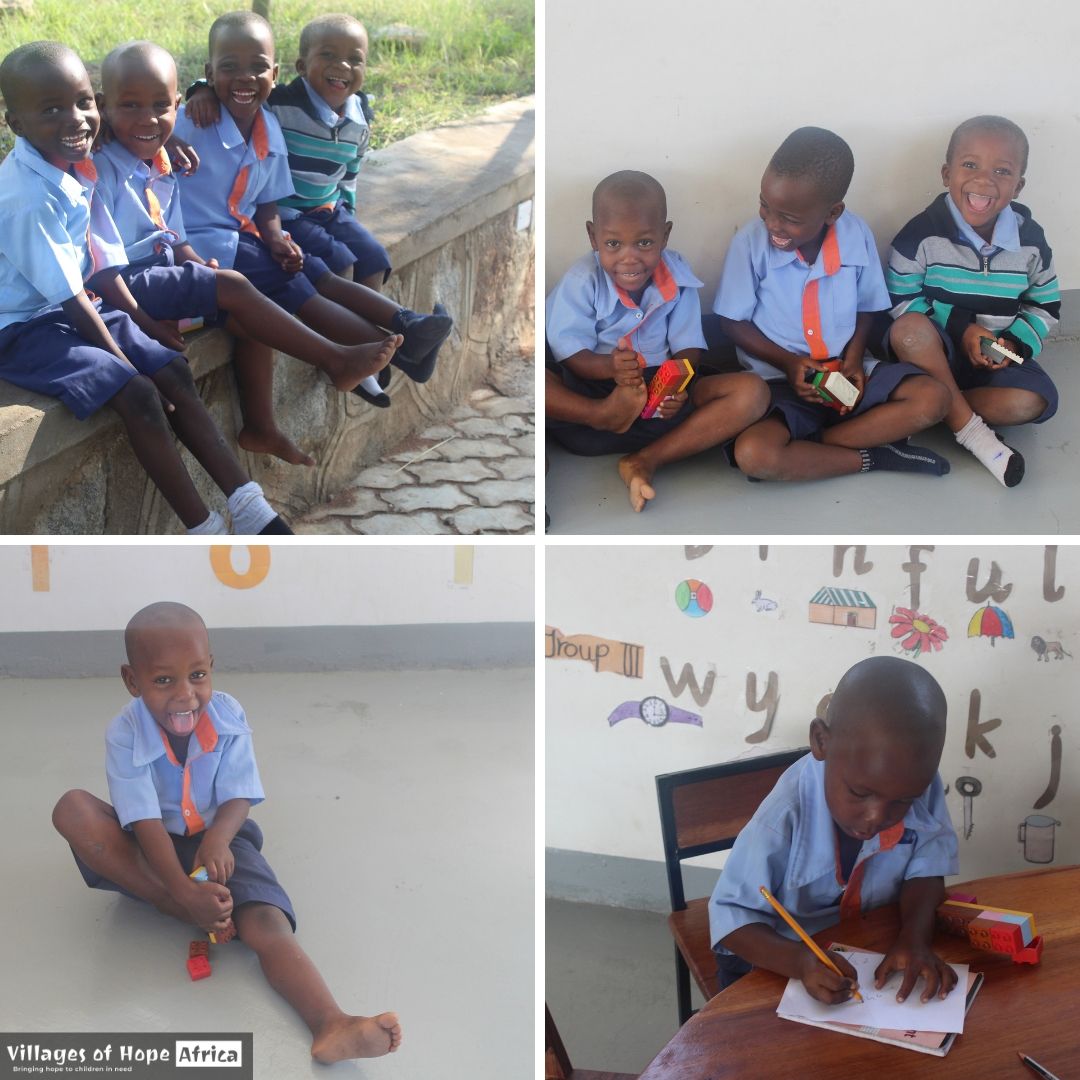 VOH Bulale would like to introduce you to Michael. Michael is one of our new students this year in our pre-school class. He is 5 years old and lives with his parents and younger sister in the nearby community.
His parents have no permanent employment and struggle to get the necessary things for Michael and his sister.
Since Michael started school at VOH, the changes are evident. He is happier, worries less, and is growing well!
Michael has a dream of becoming a pilot one day, and we can't wait to see his dreams come true!
Bwiza (Burundi): Help from Graduates!
At VOH Bwiza, we are doing maintenance on our new facilities. We are very thankful for Frederic, a VOH graduate. Frederic has a diploma in construction and plumbing thanks to the education and support he received from VOH.
As a way to say thanks, Frederic is always available and ready to give us a hand with repairs and other work. This time he came with his brother, who is also talented in construction.
Frederic says he is grateful to God and VOH for all of the opportunities he's received. We are so proud of Frederic and grateful for him and his brother!
Chongwe (Zambia): We Won First Place!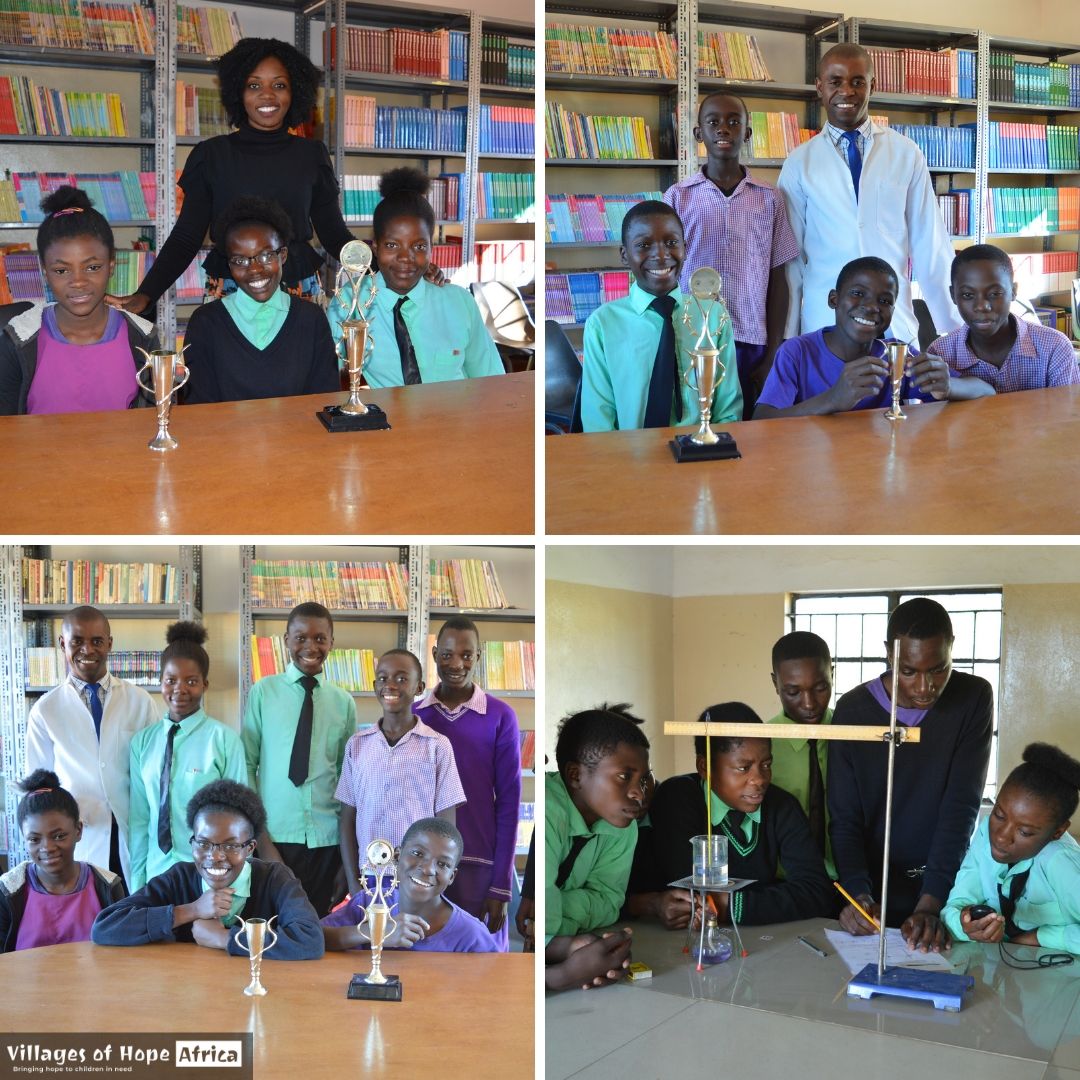 We are excited to share that our school at VOH Chongwe was chosen as one of the Chongwe schools invited to participate and compete in the 2019 Zonal JETS (Junior Engineers Technicians Scientists) inter-school quiz.
There are over 20 schools in our zone and we were excited to be selected to participate. The upper primary school category was represented by our grade seven pupils under the guidance of the senior teacher. We also participated in the Junior Secondary level.
The students performed very well!
The subjects included physics, chemistry, biology, mathematics, and general knowledge. Our pupils in all the categories did very well and managed to answer most of the questions with confidence.
We scored higher than any other school in our district and are proud to report that we won first prize!
This means that we now represent Chongwe North Zone at the District Level! We are so proud of our students and appreciate the commitment and hard work from them and their teachers!
Kitwe (Zambia): Welcome, Musunka!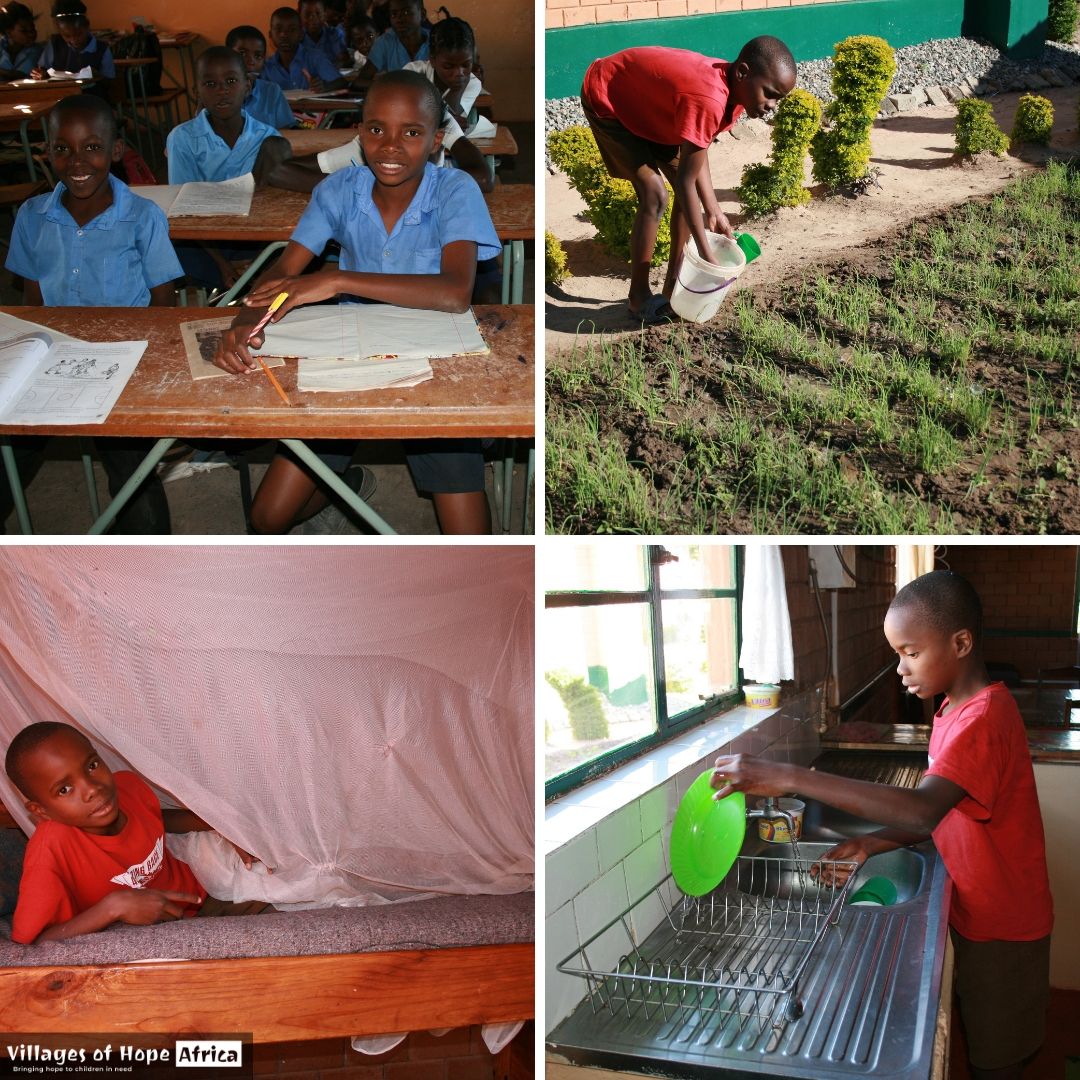 This week VOH Kitwe was asked by our local Social Welfare Department to provide a home and care for Musunka, a young boy the police found abandoned in Ndola (a town 1 hour from Kitwe).
Musunka told police he thought he had family in Kitwe, but a full investigation by the police failed to locate any family members and Musunka was brought to VOH Kitwe.
He has settled in well and is doing good in his grade 5 class at school. He enjoys watering the garden and helping with some of the house chores.
We are so glad to see Musunka happy and adjusting well to his new home!
Malawi: Tutoring Lessons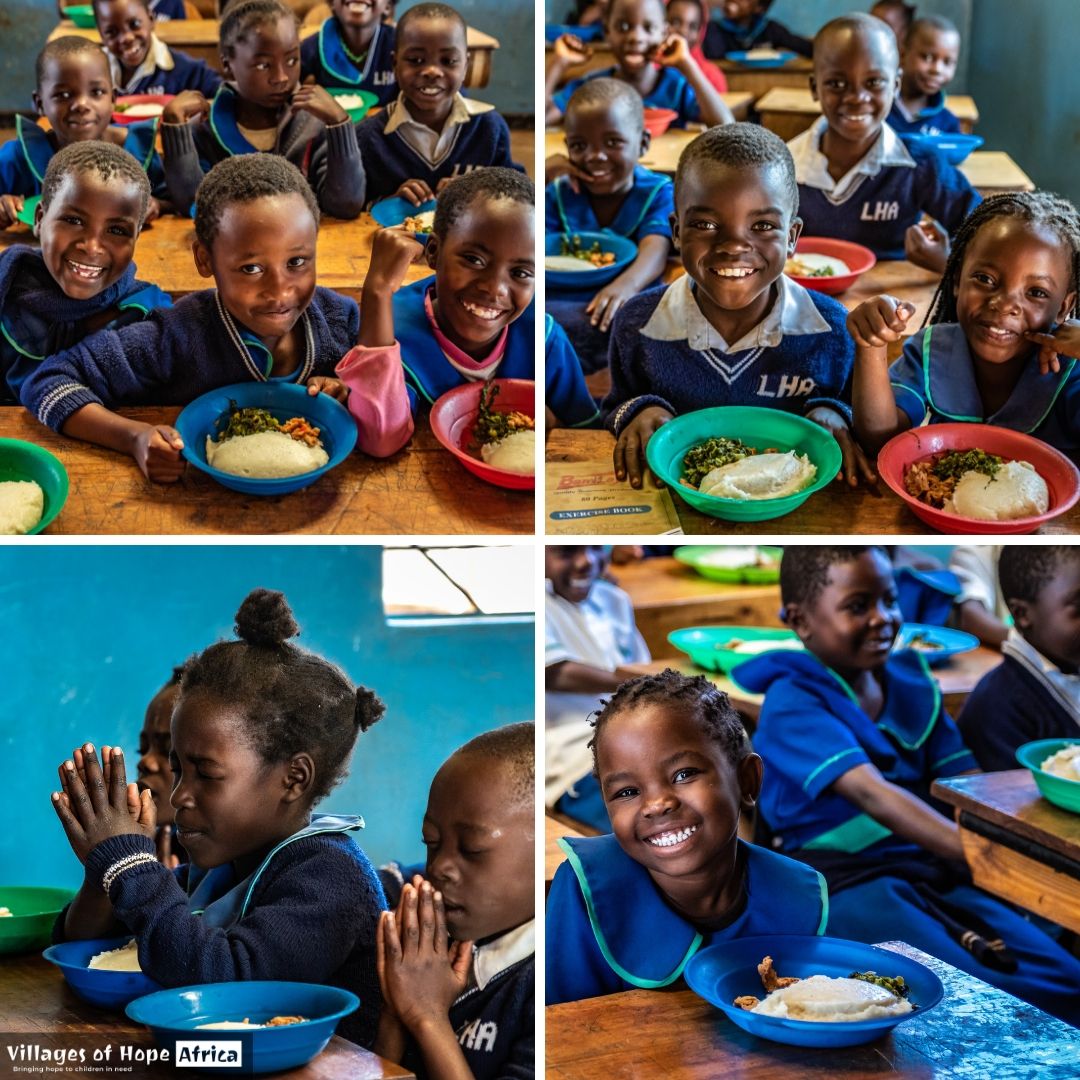 With less than 2 months to go in the school year here in Malawi, our students are working hard to learn all the principles taught in their respective grades. For those who need extra help, we offer tutoring in the afternoons four days a week.
Whether or not the children are staying for tutoring, they are all able to stay for lunch. By providing a nutritious lunch they are able to put their best foot forward for their afternoon classes. Before eating we all take time to pray and thank God for his provision and help as the students learn.
Maramvya (Burundi): Preschool Enrollment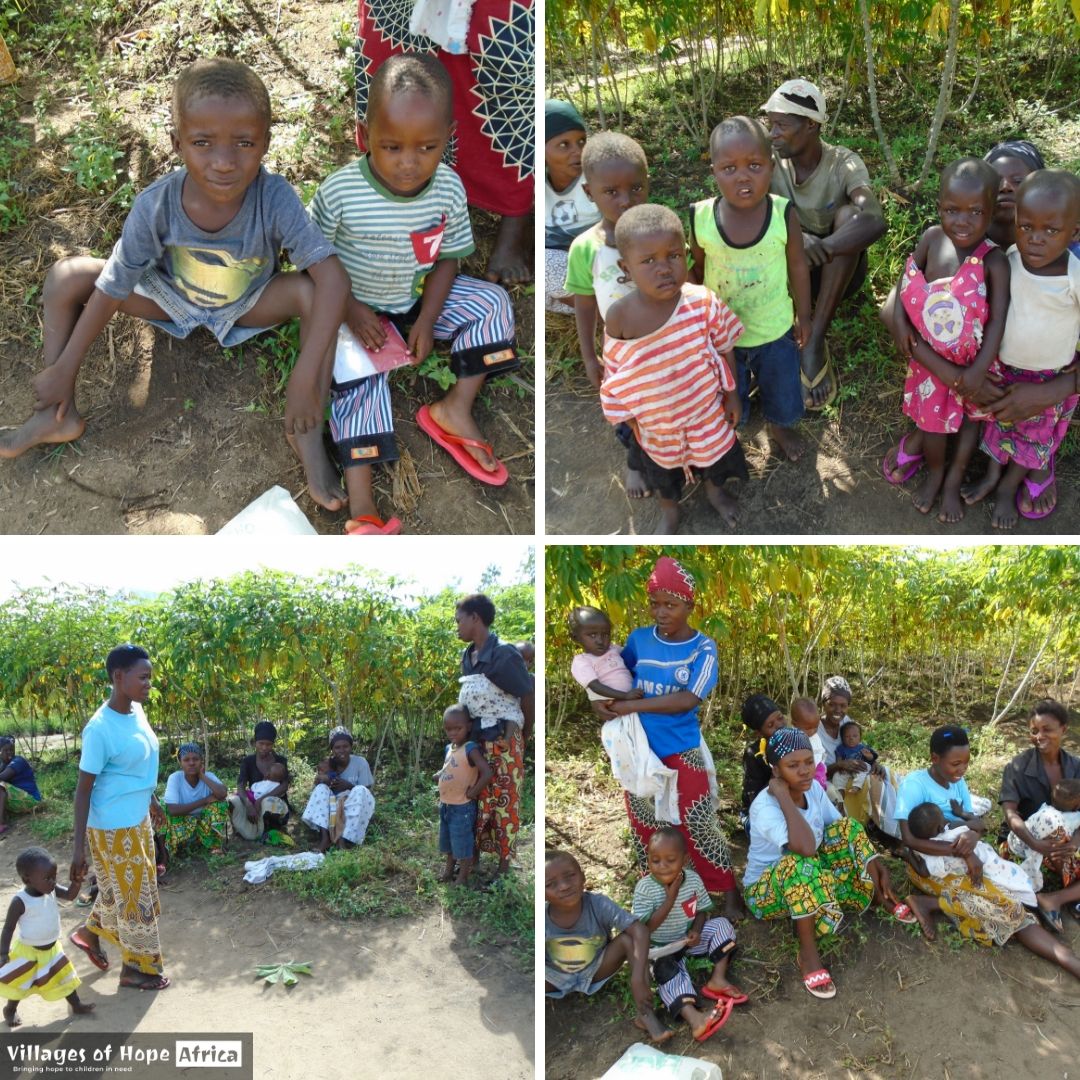 At VOH Maramvya our new school year begins in September. In preparation, we have been receiving applications for our new preschool classes.
Children from the community come with their caregivers to apply. We have a committee that reviews each application to determine the level of vulnerability.
Although we are not able to enrol every child, we are thankful for the opportunity to assist as many of the children from our community as possible.
Mwanza (Tanzania): Team from Portico Church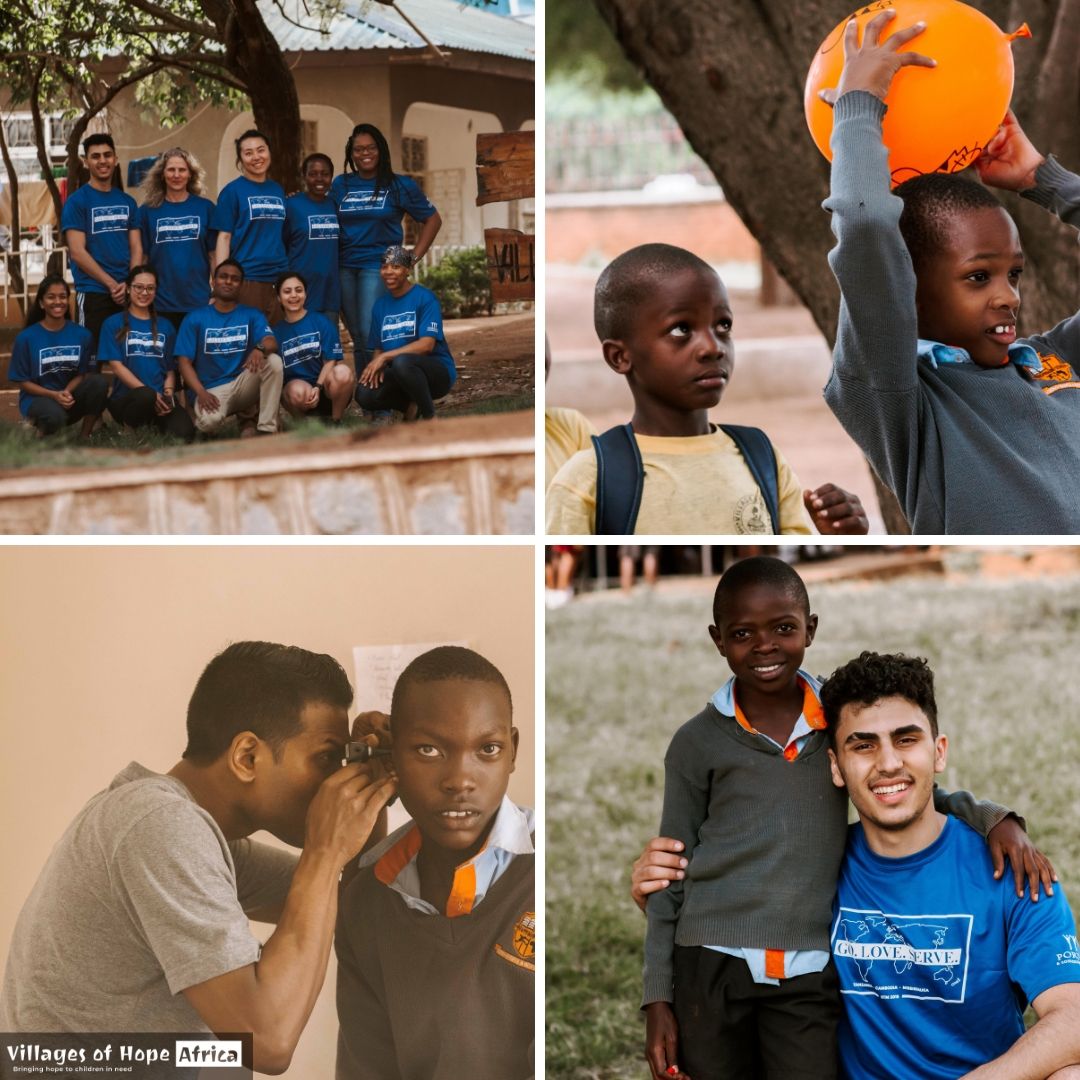 Recently VOH Mwanza was happy to welcome a short term team of volunteers from Portico Church. Portico has sent a team every year for the last 4 years now! They are always a blessing to us and this year was no different.
During their week here they were able to complete medical check-ups for all of our children, run an after school program, and lead some public health training sessions with our community parents. They did such a wonderful job with everything and our community was so blessed by their hearts to serve.
They also were able to bring a lot of donated items, especially for our clinic. They also brought us new cameras for both Mwanza and Bulale because our previous cameras were not working well. Now we can continue to share our photos with you each week without difficulty!
Thank you, Portico!
Zimbabwe: HPV Vaccinations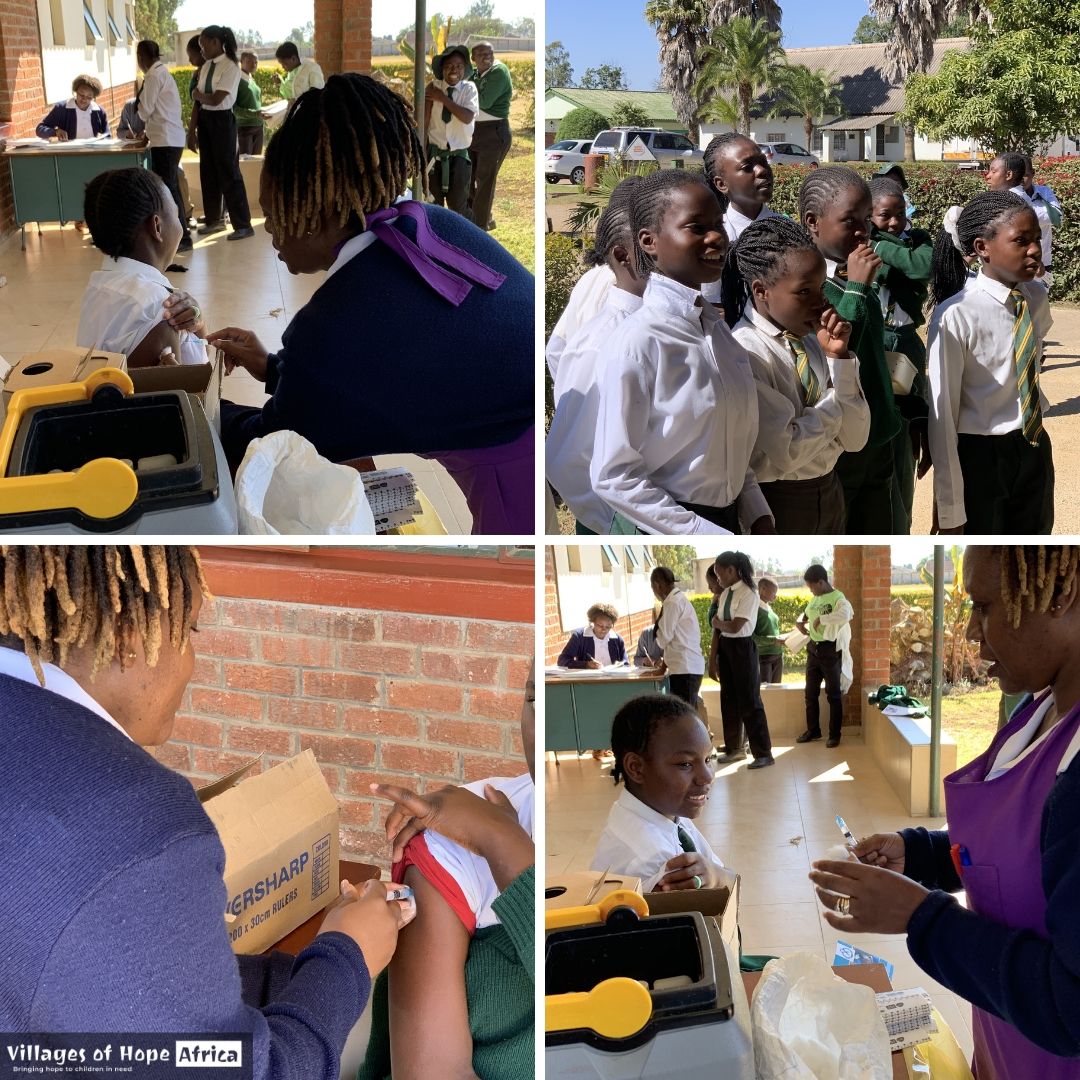 This year at VOH Zimbabwe, all of our female students aged 10-15 received free HPV Vaccines to help protect against cervical cancer!
The vaccines were provided by the Zimbabwe Ministry of Helth and Child Welfare in collaboration with Unicef.
At VOH we are committed to raising healthy children. We are so grateful to benefit from this program so we can further protect our girls' health!