Welcome to our weekly news roundup! Here we share stories from each of our Villages about our Programs, celebrations, children, and staff. If you'd like to receive these updates via email, please subscribe to our newsletter.
This week We reunitEd with old friends and received fruit trees!
Don't forget to scroll all the way to the bottom to see our photo of the week!
Save the Date: Evenings of Hope 2019
Save the date for an evening of hope near you!
Saturday, October 5 in Ladner, BC
Friday, October 11 in Ottawa, Ont
Saturday, October 19 in Newmarket, Ont
Friday, October 25 in Vancouver, BC
Saturday, October 26 in Langley, BC
Friday, November 1 in Comox, BC
And more dates to come!
Bulale (Tanzania): Meet Mariam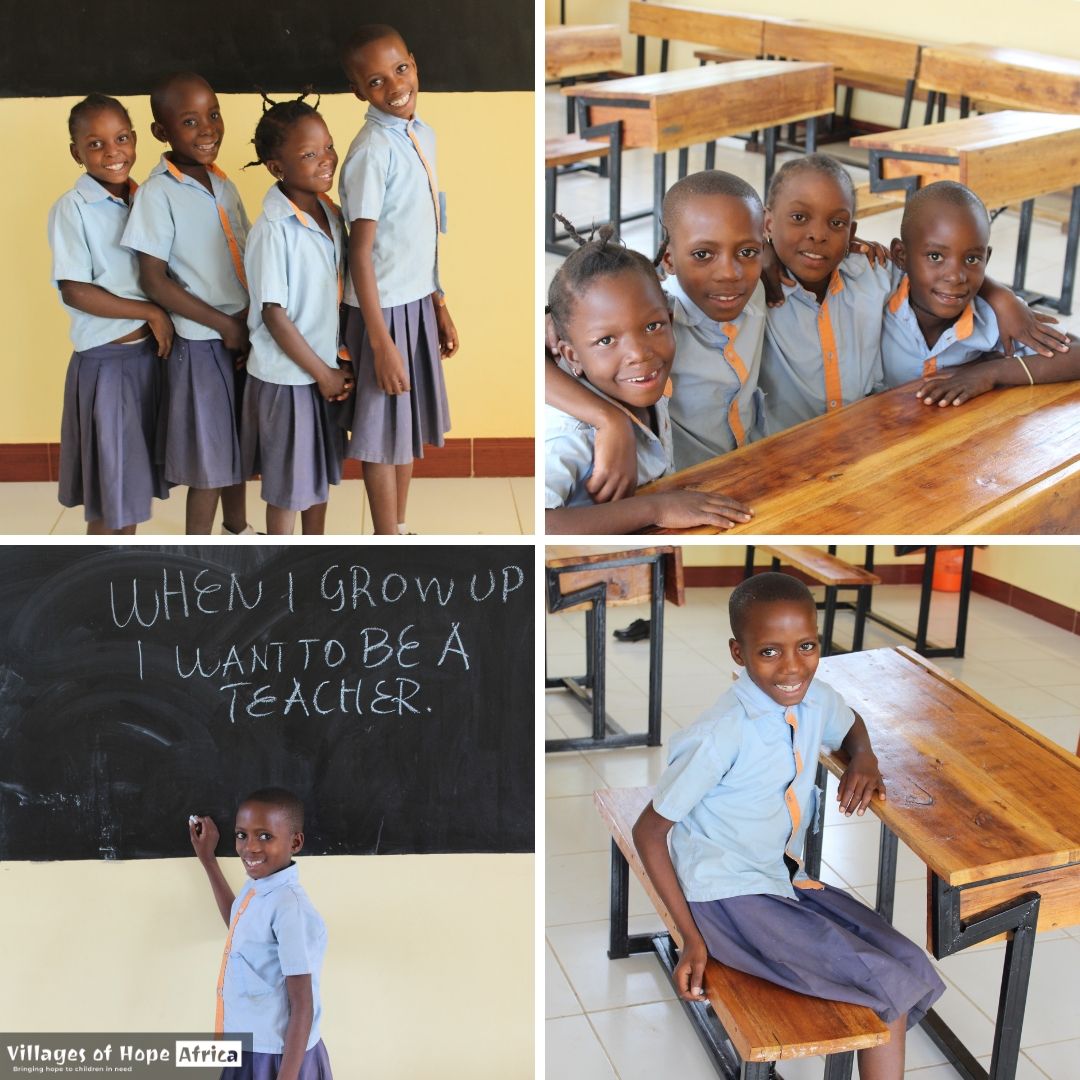 VOH Bulale would like you to meet Mariam. Mariam is a student at our Primary school. She is 8 years old and is in grade one. Miriam has one brother and together they live with their Grandmother who is their primary caregiver.
At school Mariam's favourite subject is English and when she grows up she wants to be a teacher. She would like to become a teacher because she wants to help small children learn and grow.
We are so happy to be a part of helping Mariam learn and grow so she has hope for a bright future. We are confident that she will grow up to be a great teacher who will impact her community in a positive way!
If you would like to sponsor a girl like Miriam, please visit vohafrica.com/child-sponsorship
Bwiza (Burundi): Visit from VOH Alumna Belle!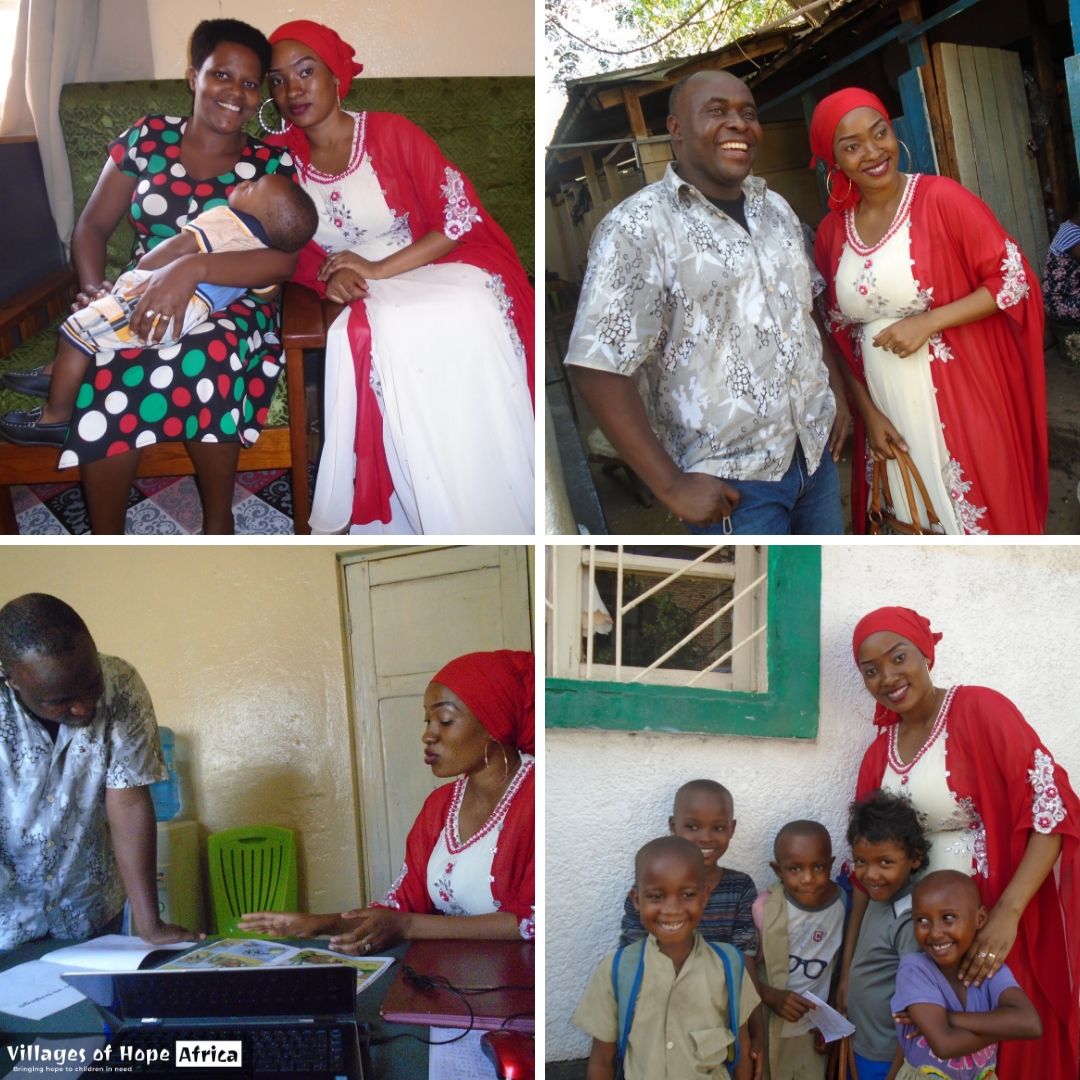 At VOH Bwiza, we were excited to welcome back Belle, one of our former children. Belle was a single orphan when we first met her, and her mother was very sick and unable to care for her and her siblings.
When she came back for a visit, we were very blessed to see how Belle has grown up and the amazing young woman she has become. She is married and has a beautiful son. Her husband is a very talented artist and mainly draws cartoons. She brought us some of his comic books to share with our children so they can improve their reading skills. The comics are designed to teach them positive lessons.
We are so proud of Belle and are grateful for her and her family's support of VOH!
Chongwe (Zambia): Feeding Program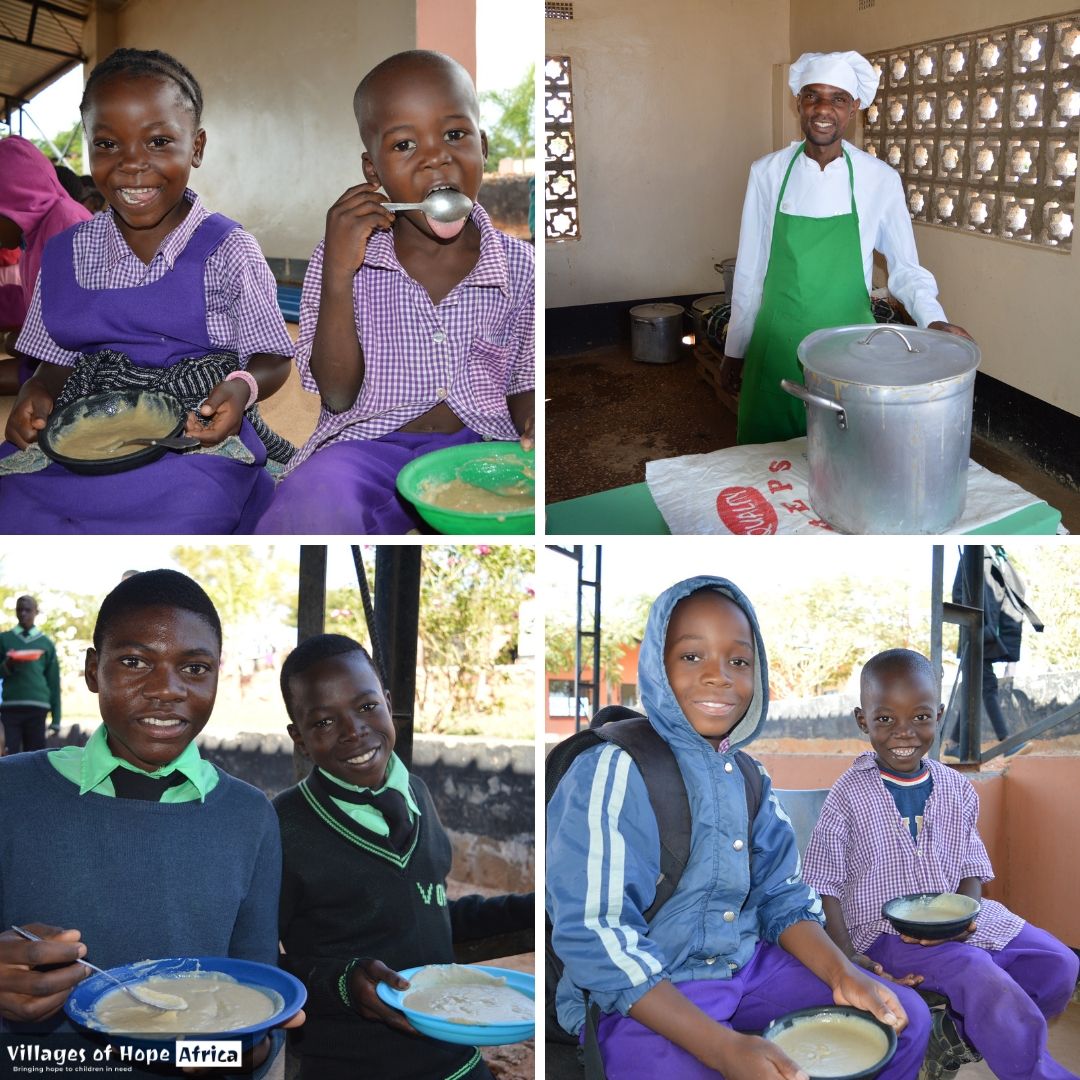 At VOH Chongwe our feeding program remains an essential part of the care we provide to our children. We are even able to extend the reach of the program beyond our student body to include their young siblings, as well. For some children, this is their only meal for the day.
By providing this nutritious meal each day, we are able to assist in the overall health of the students' siblings, so when they are ready to join our school, they will be less likely to have health concerns that impact their attendance and ability to study and concentrate.
Kitwe (Zambia): Canadian Nurse Visits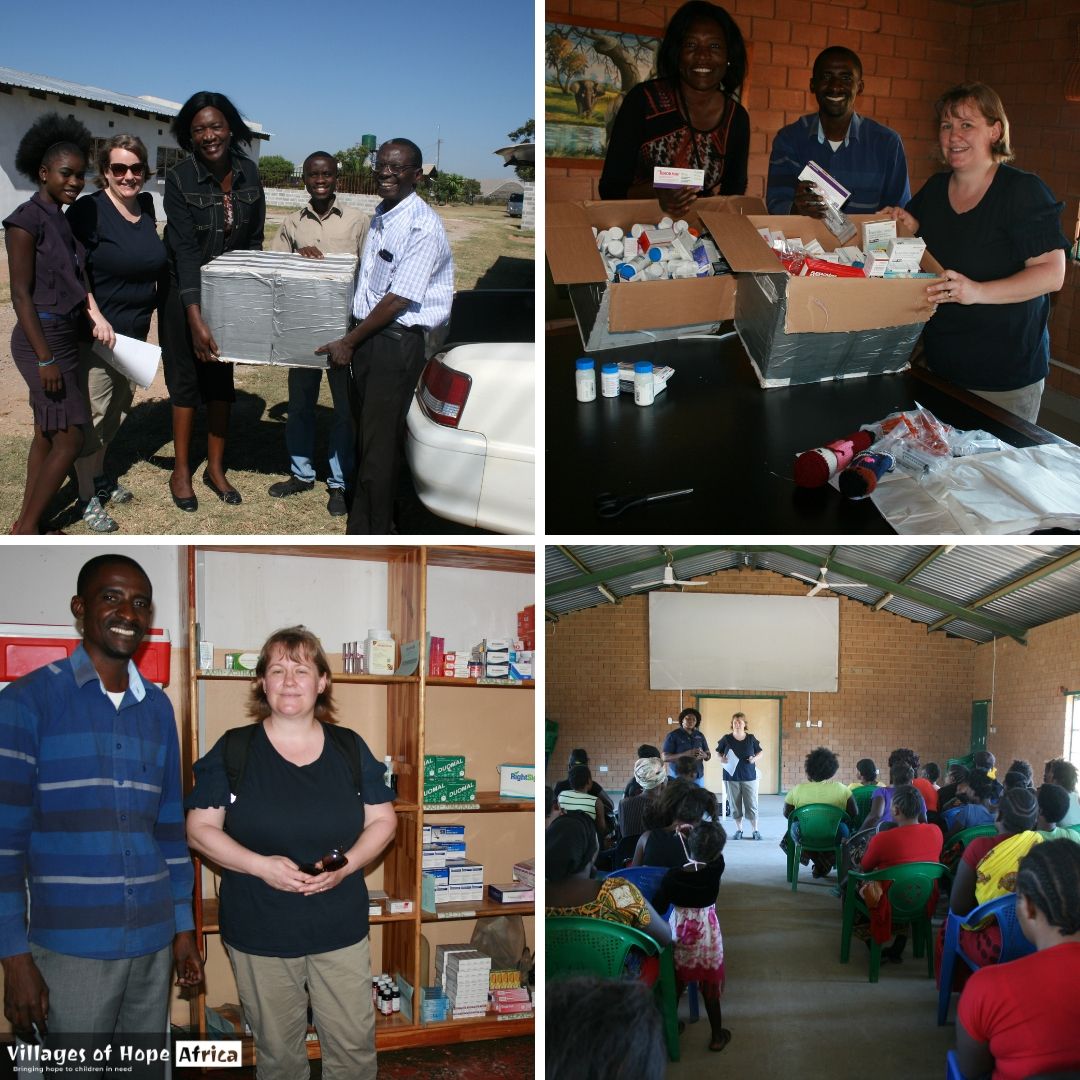 This week at VOH Kitwe we received a visit from Crystal Krogman, a nurse from Canada. Before coming to visit she raised funds for medicines to donate to VOH Kitwe.
Our friend Pastor Oliver Mulenga brought Crystal to VOH and introduced her to us and Everlyn, our Village Director, welcomed them.
While at the Village, Crystal spoke to the parents and guardians of our preschool children. She talked to them about how to take care of their children when they are sick and also shared ways they can help prevent many illnesses.
Her visit concluded with a presentation on medicine and a visit to our clinic pharmacy.
Thank you, Crystal, for visiting VOH and for sharing your knowledge with us!
Malawi: Visit from Sponsors!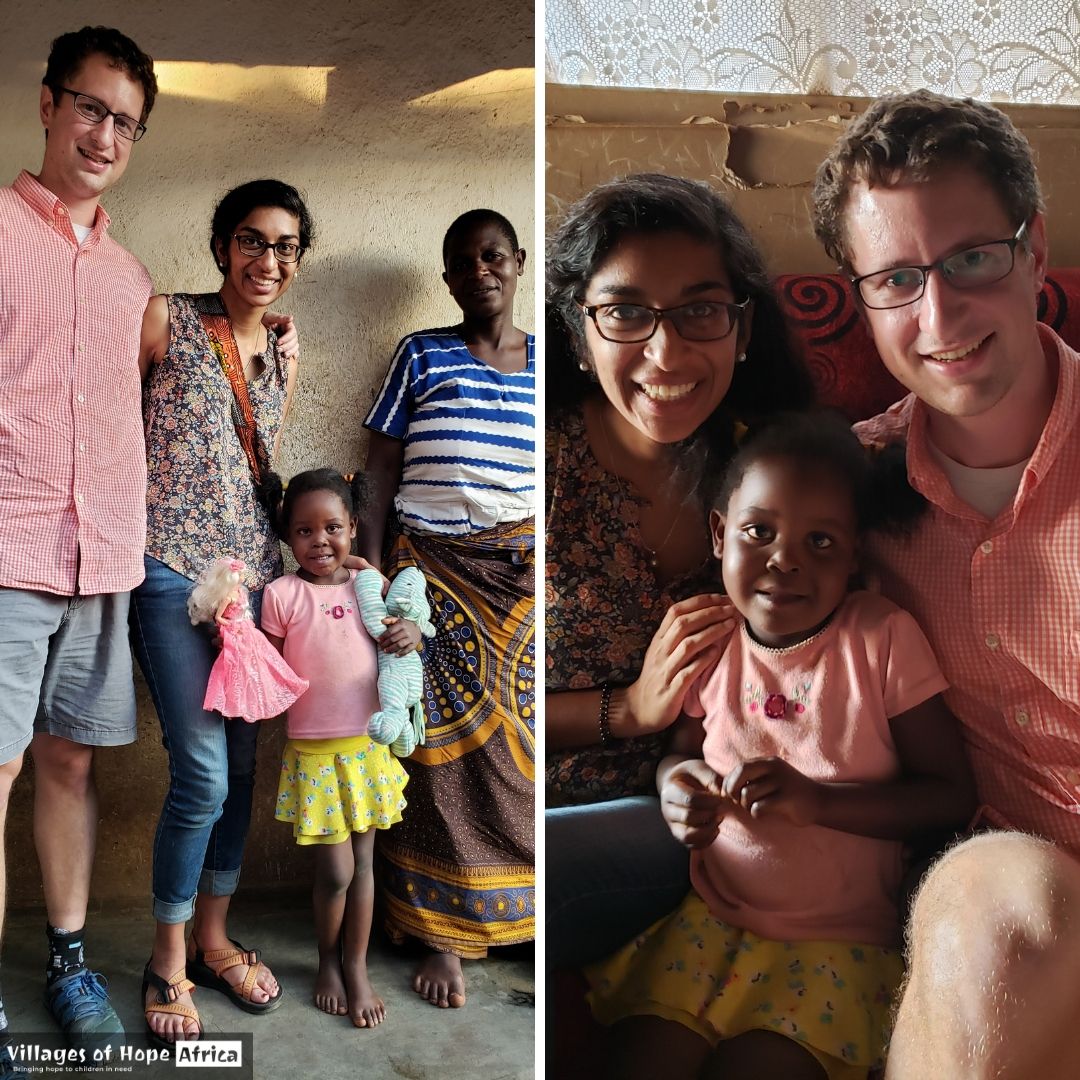 At VOH Malawi we had the pleasure of hosting some of our children's sponsors. Maya and William are both medical doctors who have been working here in Malawi for the last year. Their generous hearts moved them to sponsor a child at VOH Malawi.
Recently they took the time to visit their sponsor child, Shingirai. Shingirai lives with her aunt in a house near VOH Malawi. Shingirai is in preschool and is such a delight to her friends and teachers. She was very excited to meet her sponsors!
If you would like to be a VOH Sponsor, visit vohafrica.com/child-sponsorship
Maramvya (Burundi): Donated Fruit Trees!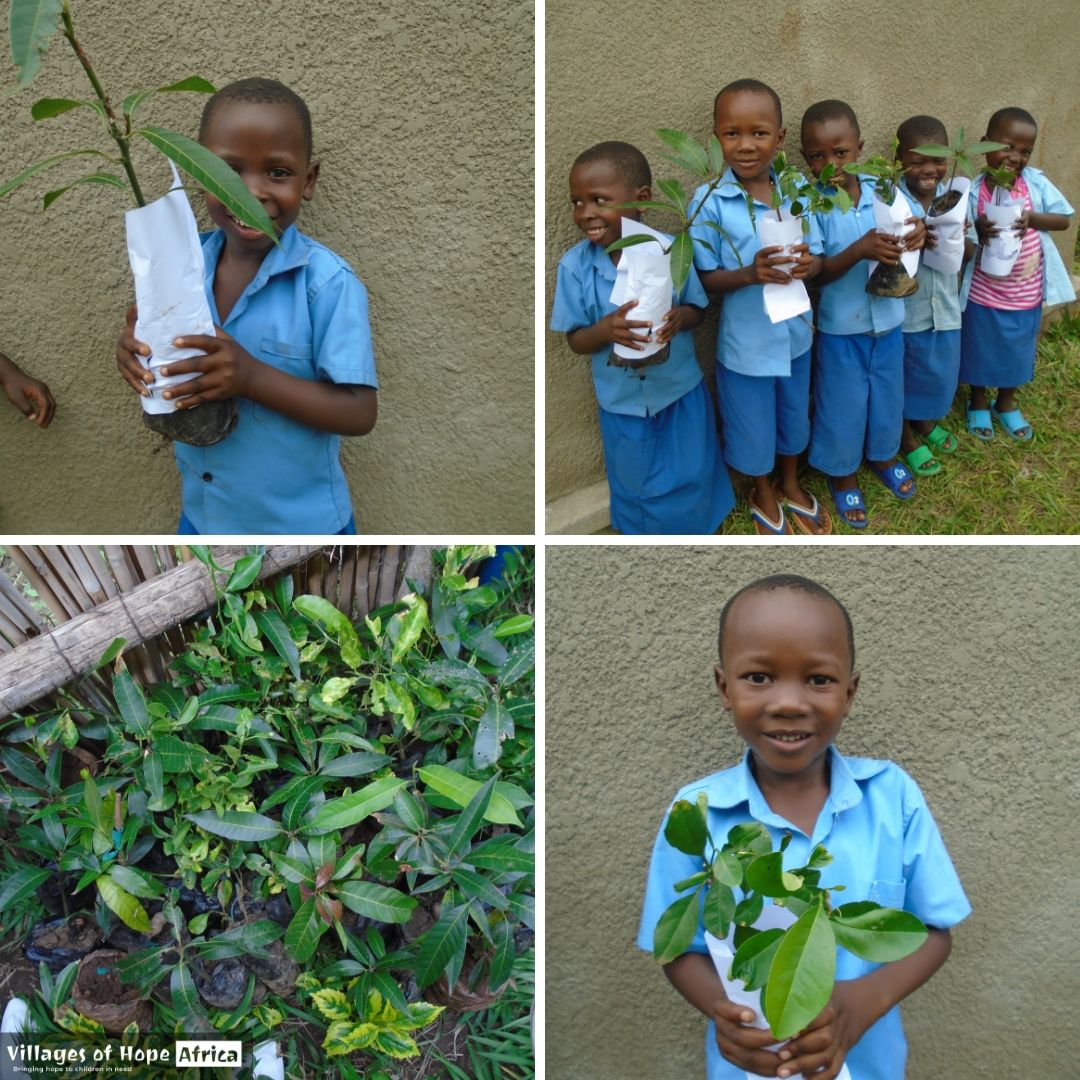 This week at VOH Maramvya, we were honoured to receive a donation from the Burundian Government. They donated 50 different fruit trees: mango trees, orange trees, mandarin trees and grapefruit trees.
Fruit and vegetables can prevent many digestion problems and contribute to a healthy, balanced diet for our children.
Since we opened in Maramvya we've seen that the children coming to school were not healthy. Some of them were sick with the same illness two or three times a month. Now with our vegetable garden and this addition of fruit trees, we know there will be a change in their overall health.
We are thankful for this donation from the authorities of Burundi; Maramvya is home to so many vulnerable kids that need help.
Mongu (Zambia): Preschool Registration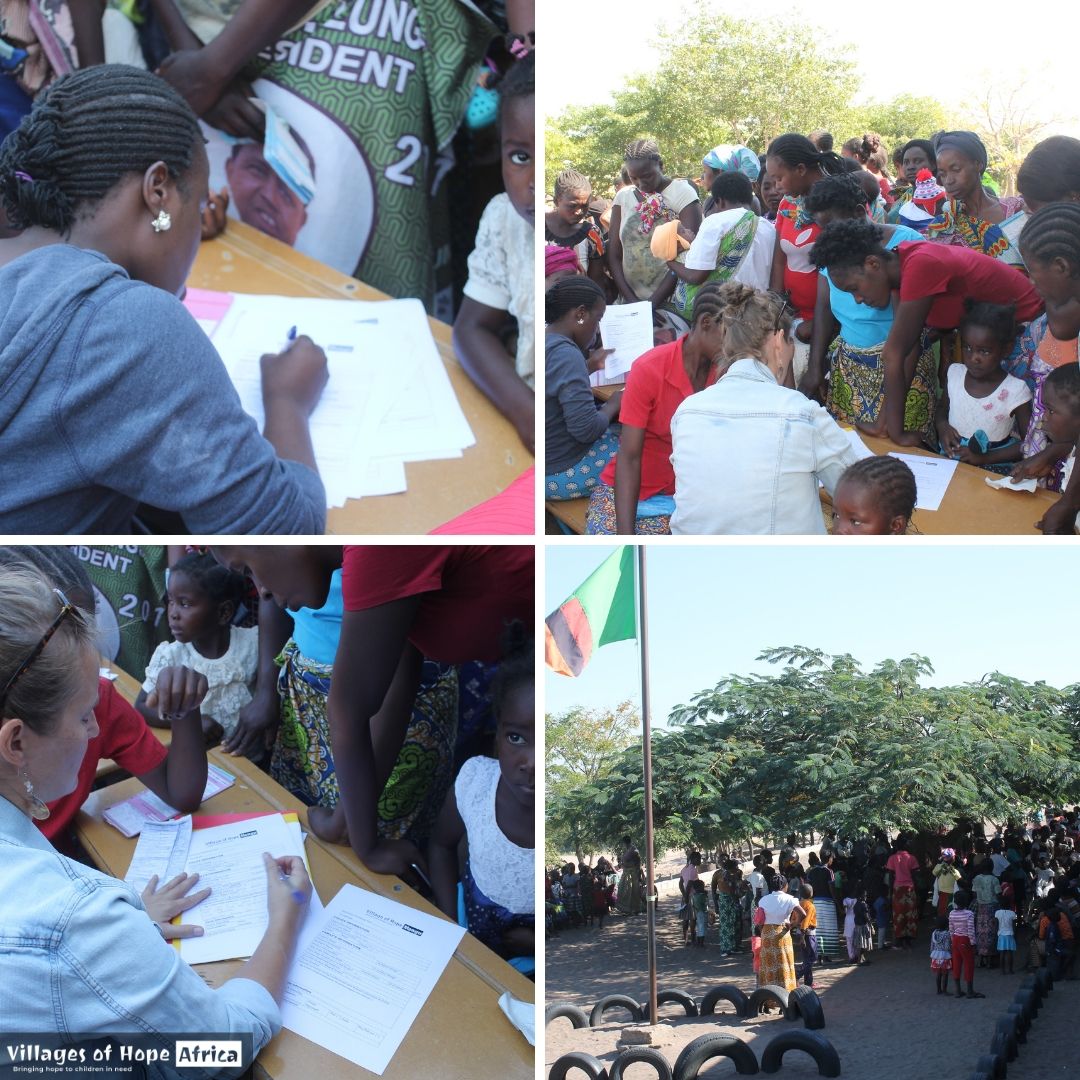 Last week we held open registration for our new preschool class at VOH Mongu! We had a huge turnout from the community, with many families bringing their preschool-aged children to register for our baby class.
After open registration, our school admissions committee met and divided all the applications up amongst themselves and did home visits to every one of the families that applied. After seeing home conditions and speaking with the families, our admissions committee then worked on narrowing down the applicants to the 60 children that we feel we can best help. These 60 children will be joining our school next week as our new baby class.
We are so excited to start investing in these children's lives and to help give them a bright future to look forward to!
Mwanza (Tanzania): Preparing for National Exams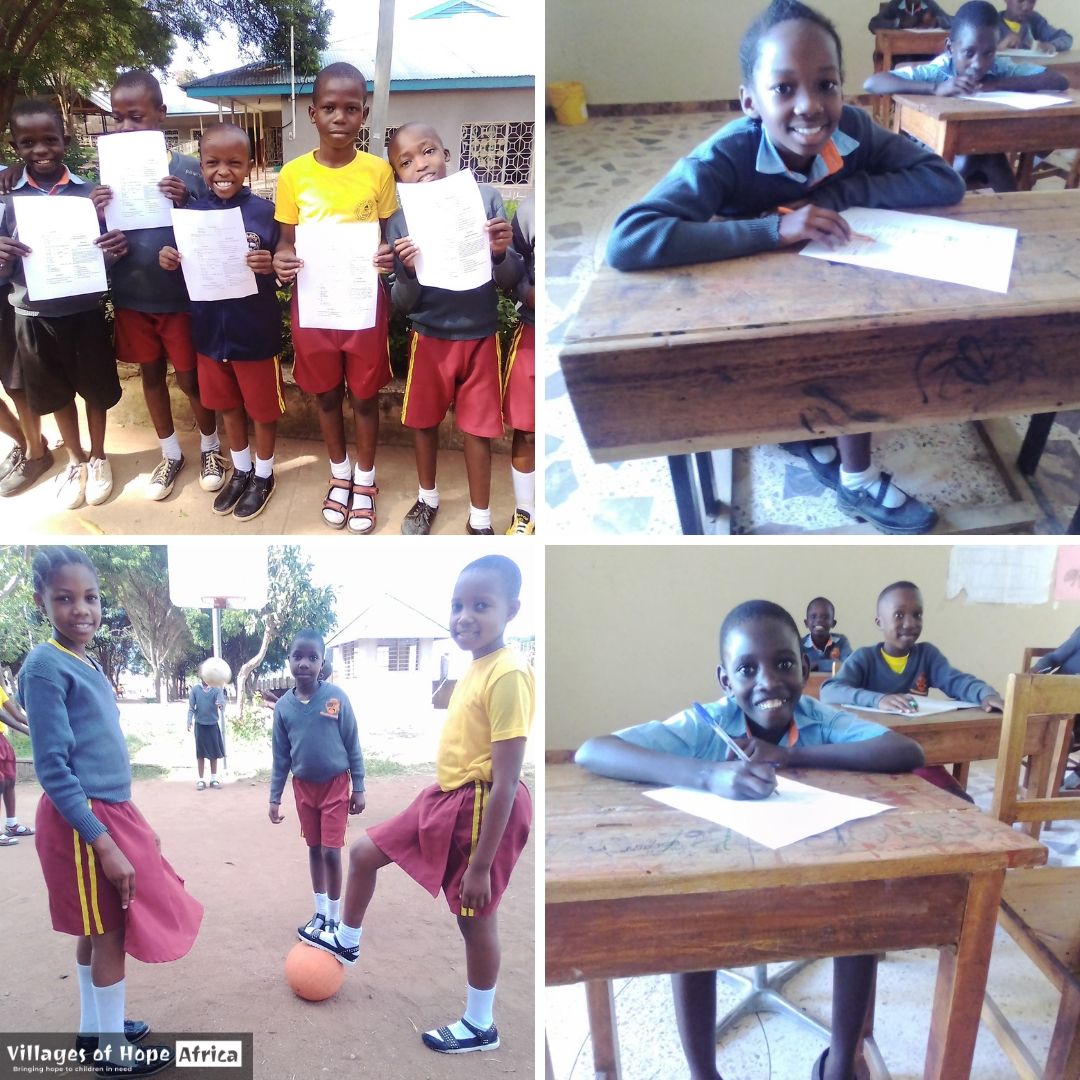 At VOH Mwanza education is a major program and currently our grade four students are studying hard for their national exams, which will take place later this year.
Recently the students did a mock (practice) exam at school. Students are tested on all subjects and it's a big deal as they need to pass in order to move onto grade five.
Our grade four class has been working hard to prepare as have their teachers. They did, however, have some time to take breaks along the way to play netball and get some fresh air.
We are thankful for committed teachers who pour into our children and we pray they will perform well on their national exams later this year!
Zimbabwe: Missions Zimbabwe Team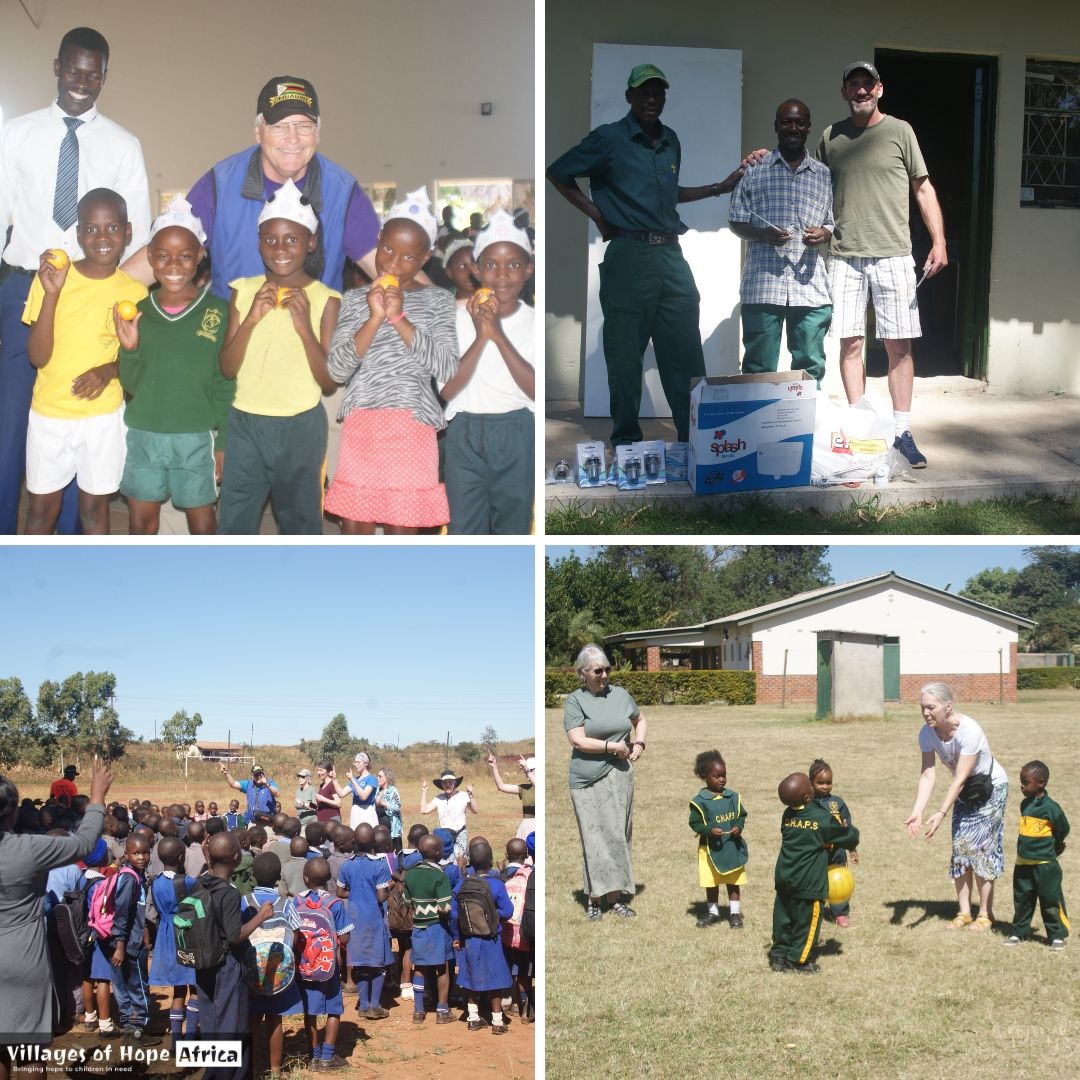 At VOH Zimbabwe we were happy to host Missions Zimbabwe for 2 weeks. The team came from Ontario and was involved in many activities.
While here, they ran a VBS (Vocational Bible School) Program at the main Village as well as at our Beta Bricks satellite location. In addition, they helped with repairs and maintenance around the children's homes and put up shelving in one of our newly renovated classrooms. They also helped the mothers in children's homes.
It is always a pleasure to host teams that come and visit. We thank God for friends who offer their time to invest in our children and staff's lives!