Welcome to our weekly news roundup! Here we share stories from each of our Villages about our Programs, celebrations, children, and staff. If you'd like to receive these updates via email, please subscribe to our newsletter.
This week we are celebrating our progress and victories!
Don't forget to scroll all the way to the bottom to see our photo of the week!
Save the Date: Evenings of Hope 2019
Save the date for an evening of hope near you!
Saturday, October 5 in Ladner, BC
Friday, October 11 in Ottawa, Ont
Saturday, October 19 in Newmarket, Ont
Friday, October 25 in Vancouver, BC
Saturday, October 26 in Langley, BC
Friday, November 1 in Comox, BC
And more dates to come!
Burundi (Bwiza and Maramvya): Writing to Sponsors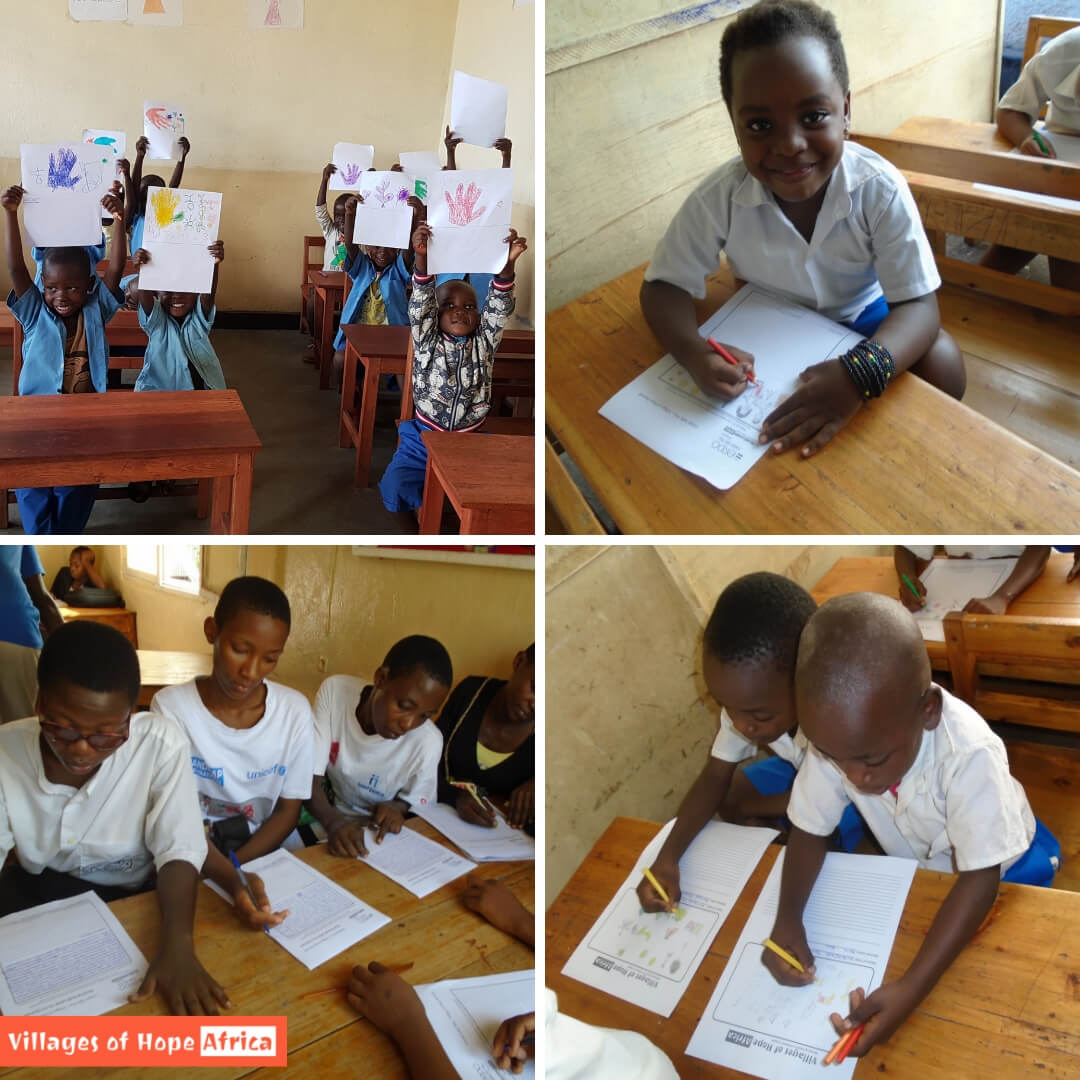 This week at VOH Burundi, the children at both our Bwiza and Maramvya locations were busy writing letters to their sponsors. We believe that communication is very important for a relationship to grow and the kids love being in touch with their beloved sponsors even though in most cases they have never met in person.
In the letters, they share updates about their life and school and invite their sponsors to celebrate their successes and happy times!
For our younger children who are in preschool who are not yet able to write, they express themselves by drawing pictures.
We are thankful for our sponsors and are happy that our children are always so excited to write to them!
If you would like to sponsor a VOH child, visit vohafrica.com/child-sponsorship
Chongwe (Zambia): Harvest Time!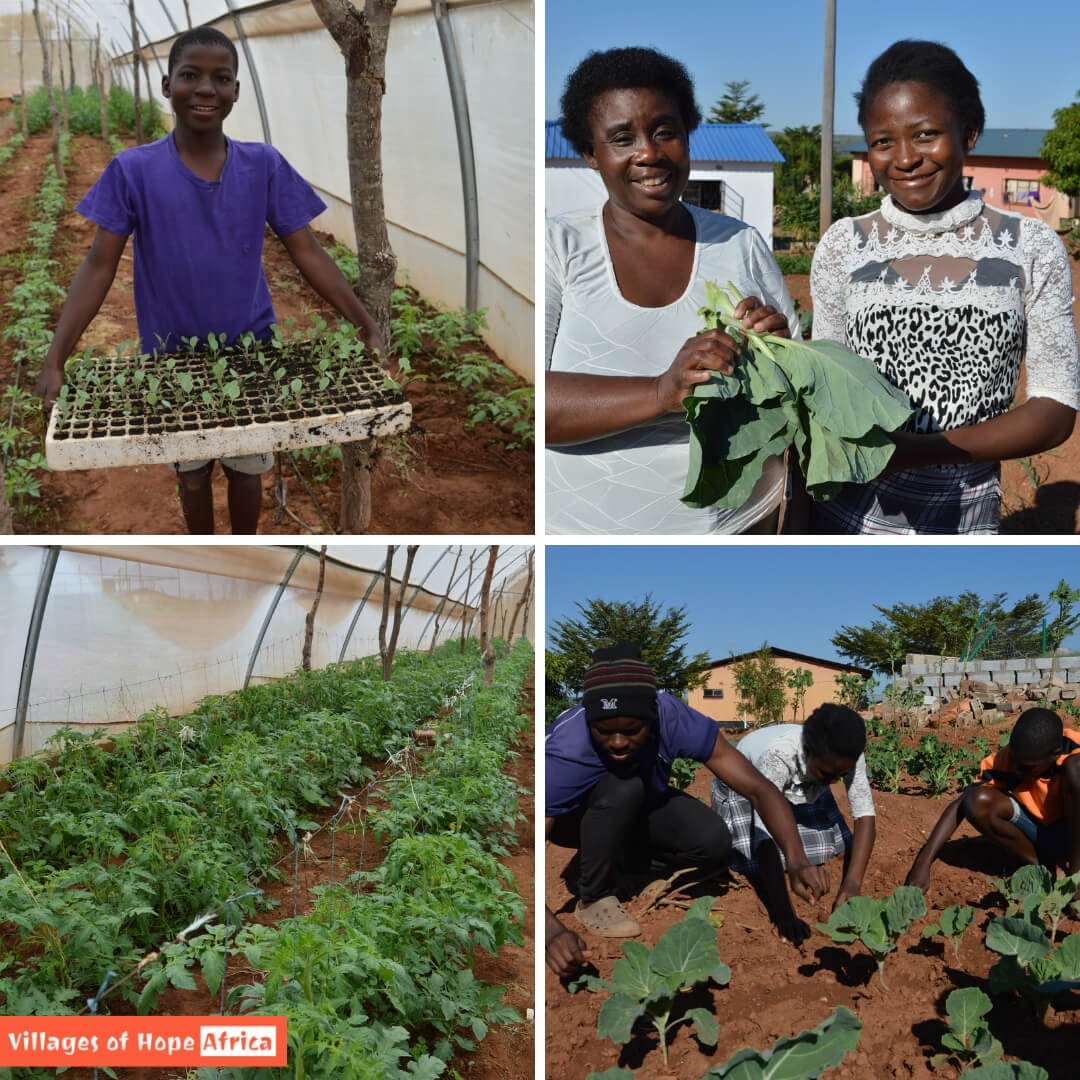 This week at VOH Chongwe, the children and house mothers are so excited to have a good yield of vegetables from our greenhouse! We are able to use the harvest at the homes and sell the remainder to help fund our projects.
We continue to practice conservative farming according to the training we received from Farming God's Way. Each house at the Village has its own piece of land where they can manage their own garden and eat the vegetables from it.
This project has been such a success that we've now built it into our curriculum so the children in our school can also learn farming schools that will help them and their families.
Kitwe (Zambia): Visitors from Ladner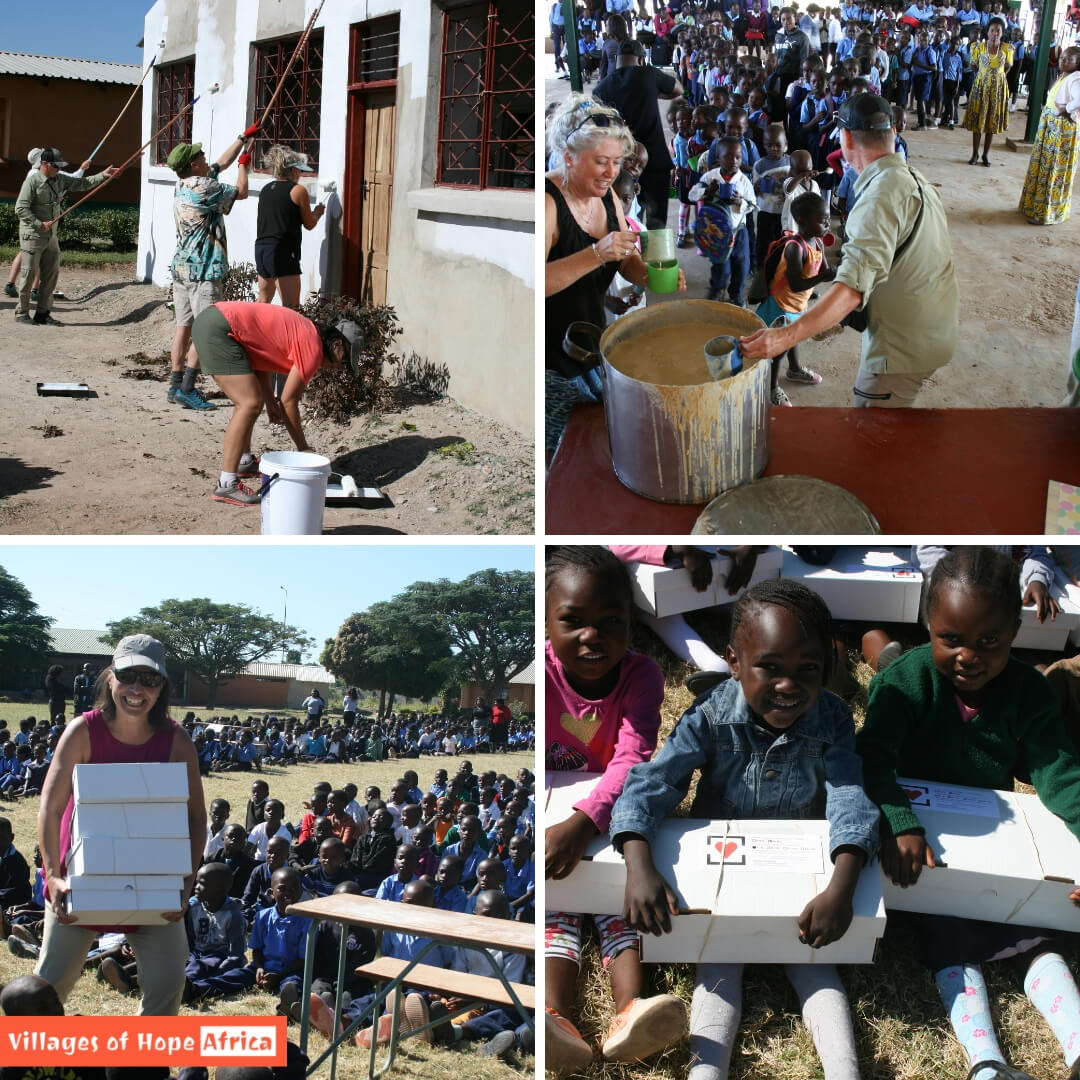 Recently at VOH Kitwe, we were blessed to have visitors from Ladner, BC. When they arrived we took them on a tour around the Village so they could meet the children, teachers, moms, and other staff. They were very impressed with our gardens and chicken project!
The visitors helped us with many different things around the Village and took part in distributing this year's Boxes of Love. They also painted a newly renovated building, which is now being used as an office for our Youth Empowerment Program.
We are so grateful for all they did to help while they were here!
Malawi: Learning to Read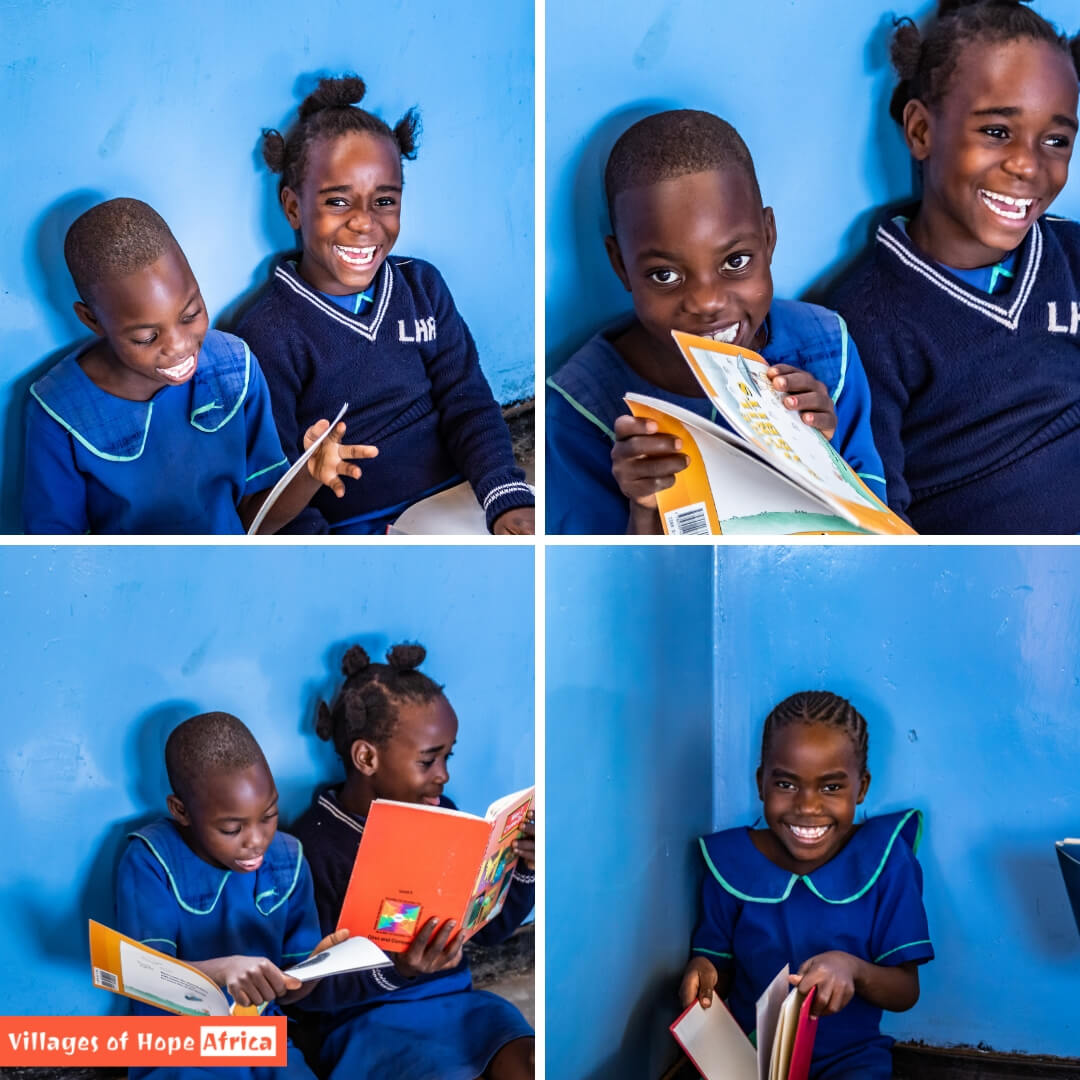 This week at VOH Malawi we found the students enjoying our library books. Learning to read is a vital skill for any learner and spending time in the Library helps build a passion for reading. There is so much to discover through reading, which is why we put an emphasis on it at our school.
The smiles on the children's faces say just how much fun they are having with their library books!
Mongu (Zambia): Nowanga's Progress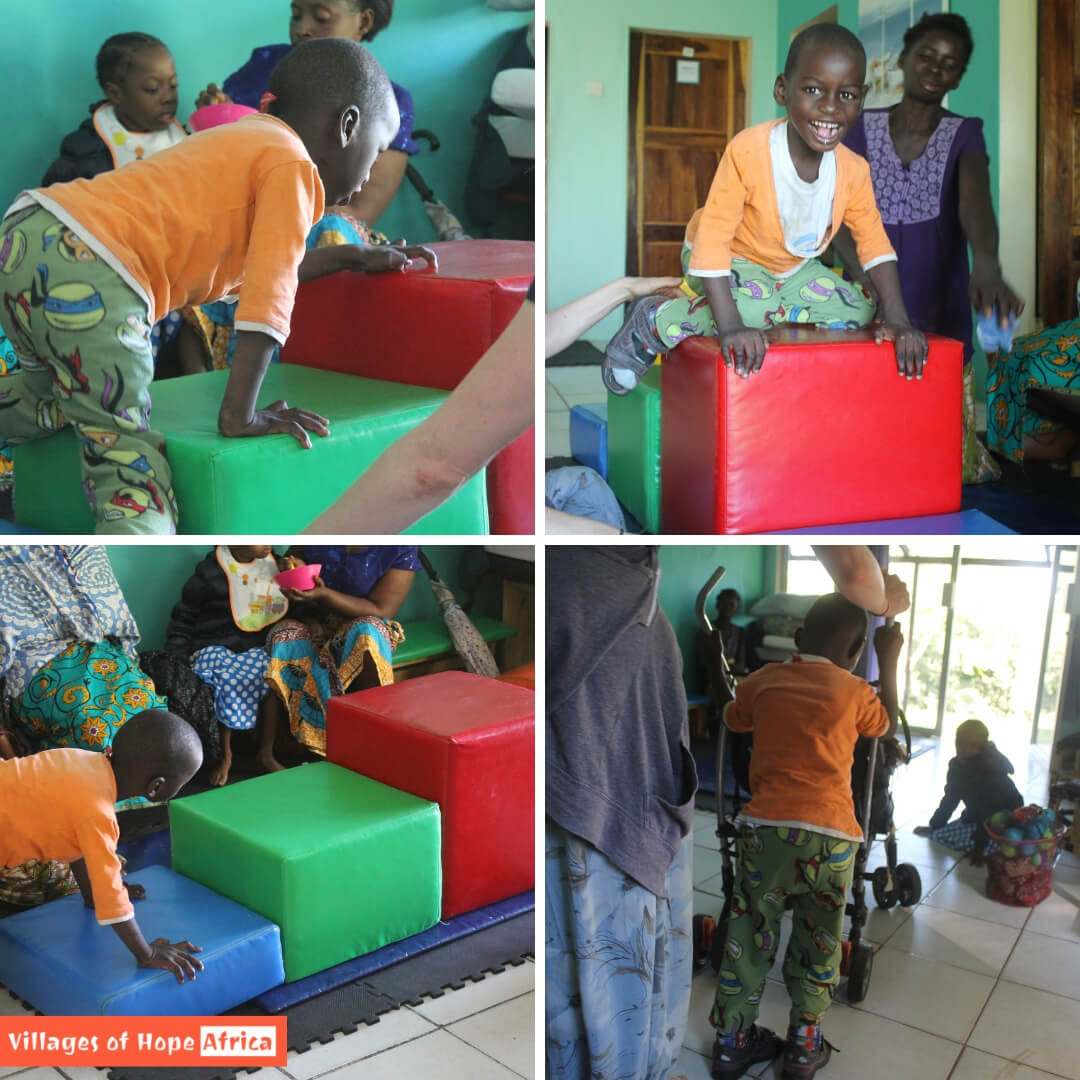 We love seeing progress in the children who come for physical therapy at VOH Mongu.
One of the special little boys that we have coming to therapy every week is named Nowanga! Nowanga is a child from the community who is brought to therapy by his amazing mother. Nowanga has cerebral palsy and has been coming to therapy for around one year. We have seen him make amazing progress in that time! Since he has started coming to therapy, Nowanga has progressed to gripping things with his hands, assisted standing, and climbing on blocks. These are huge improvements for him and he was ecstatic when he was able to make it to the top of the block pyramid without much help!
Zimbabwe: Fundraising Walk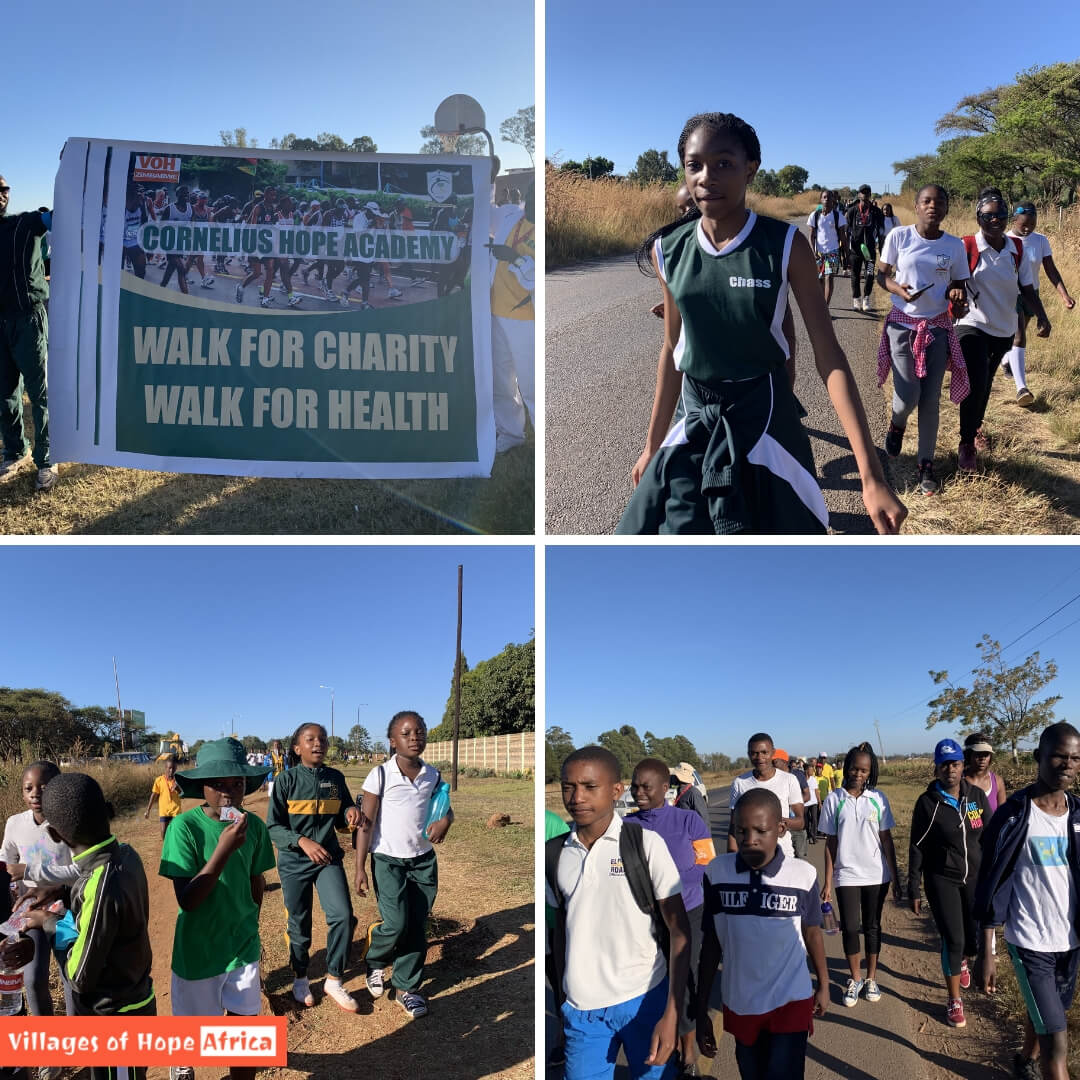 VOH Zimbabwe organized a fundraising walk to raise funds that will help us with the ongoing cost of providing care for our children. This walk was open to all our parents in the school and the children.
We had a very encouraging turnout with over 300 people young and old taking part in the 2,5km, 5km, and 12km walk!
It was encouraging to see that we have some young children who took up the challenge and walked the entire 12km. The elders may have struggled along the way, but most of them managed to finish the distance. It was a good Saturday morning that was punctuated with aerobics before the walk and connections and fellowship during the walk.
Ultimately, we were walking for the future of the children and it was a great success!