Welcome to our weekly news roundup! Here we share stories from each of our Villages about our Programs, celebrations, children, and staff. If you'd like to receive these updates via email, please subscribe to our newsletter.
This week we celebrated the mothers of voh, received special gifts, and grew amazing vegetables!
Don't forget to scroll all the way to the bottom to see our photo of the week!
Don't miss our latest blog:
Read: https://vohafrica.com/blog/2019-04-23/watn-justina
Bulale (Tanzania): Thank you, Duggan Family!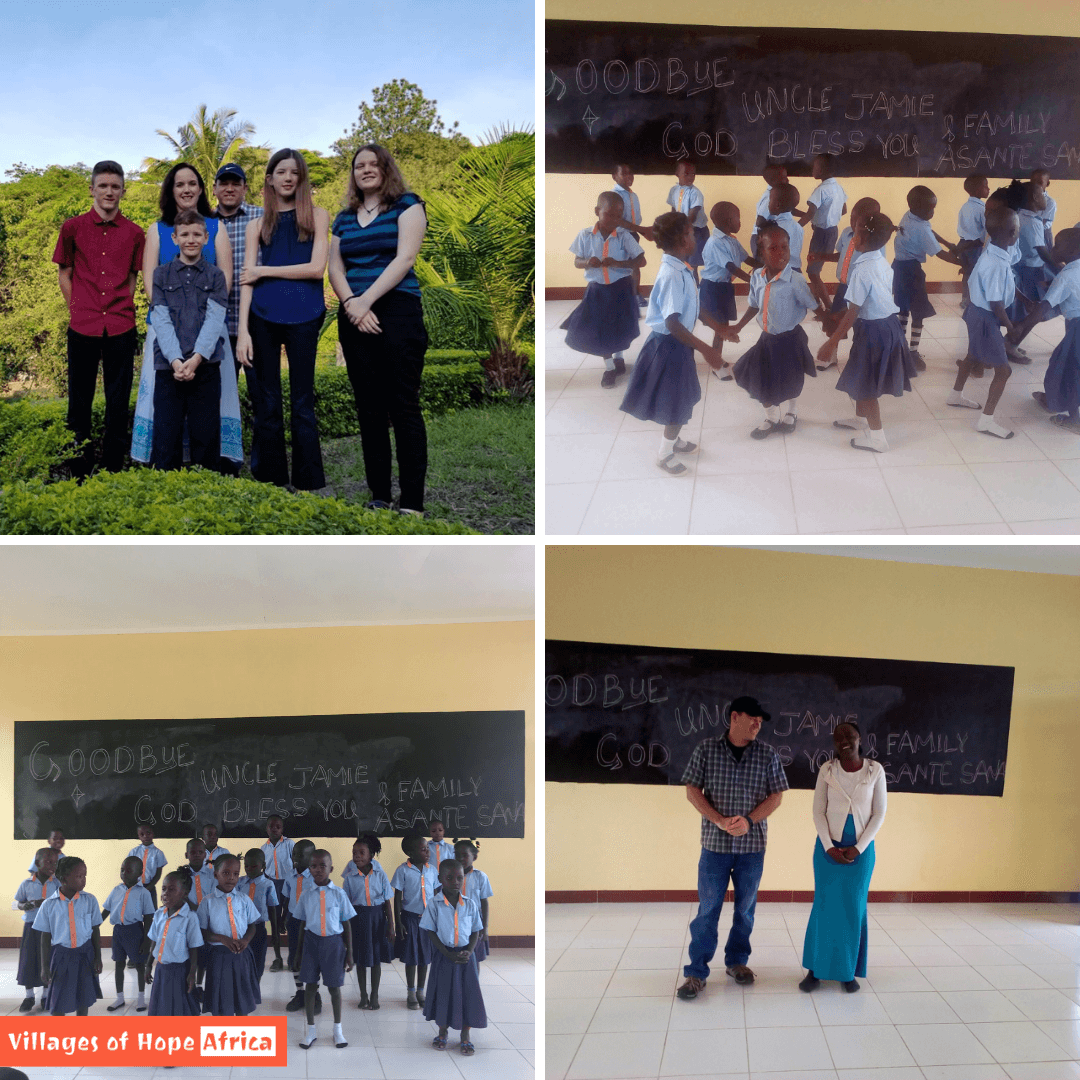 This week at VOH Bulale we said goodbye to our project manager and his family. The Duggan family has been helping at VOH Bulale for almost 2 years but will be moving back to Canada this month. At our farewell, the children were able to sing some songs and do some dances for Jamie and his family to say they will miss them all. We were also able to hear some words from the staff wishing their family all the best through this season.
We are thankful for the Duggan family and we continue to pray for them as they transition back to Canada.
Bwiza (Burundi): Feeding Program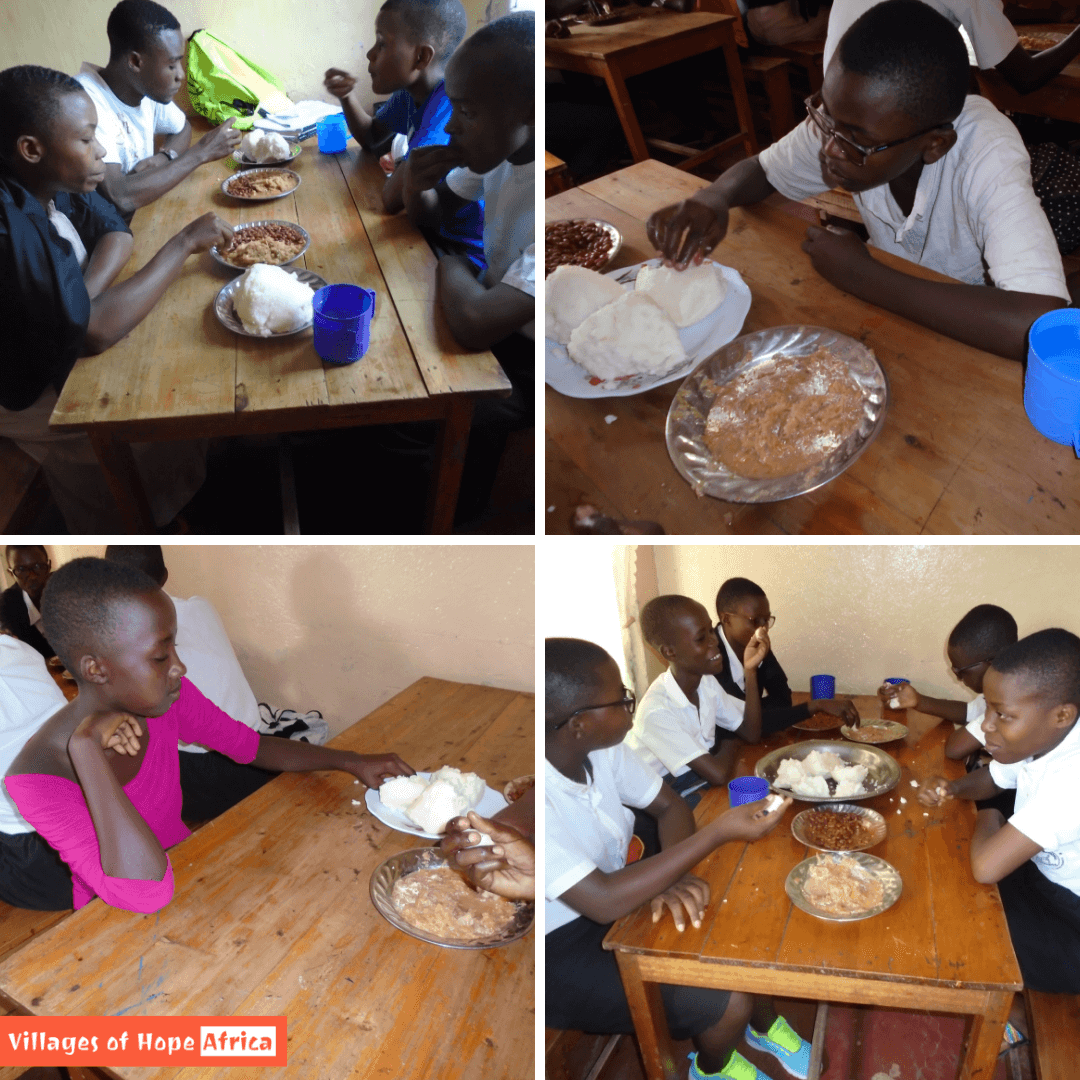 At VOH Burundi's Bwiza Centre, we know that balanced and consistent nutrition plays an important role in the children's physical and mental development.
Due to the great need in our area, we provide a nutritious meal twice per day to our children. They come to the centre in the morning before they go to school and then again in the afternoon after school. Both meals keep their tummies full all day and help them with their mental focus during their regular classes and their afternoon activities.
This feeding program is an important part of the children's education and overall quality of life and we are grateful to be able to offer it!
Chongwe (Zambia): Distributing Boxes of Love!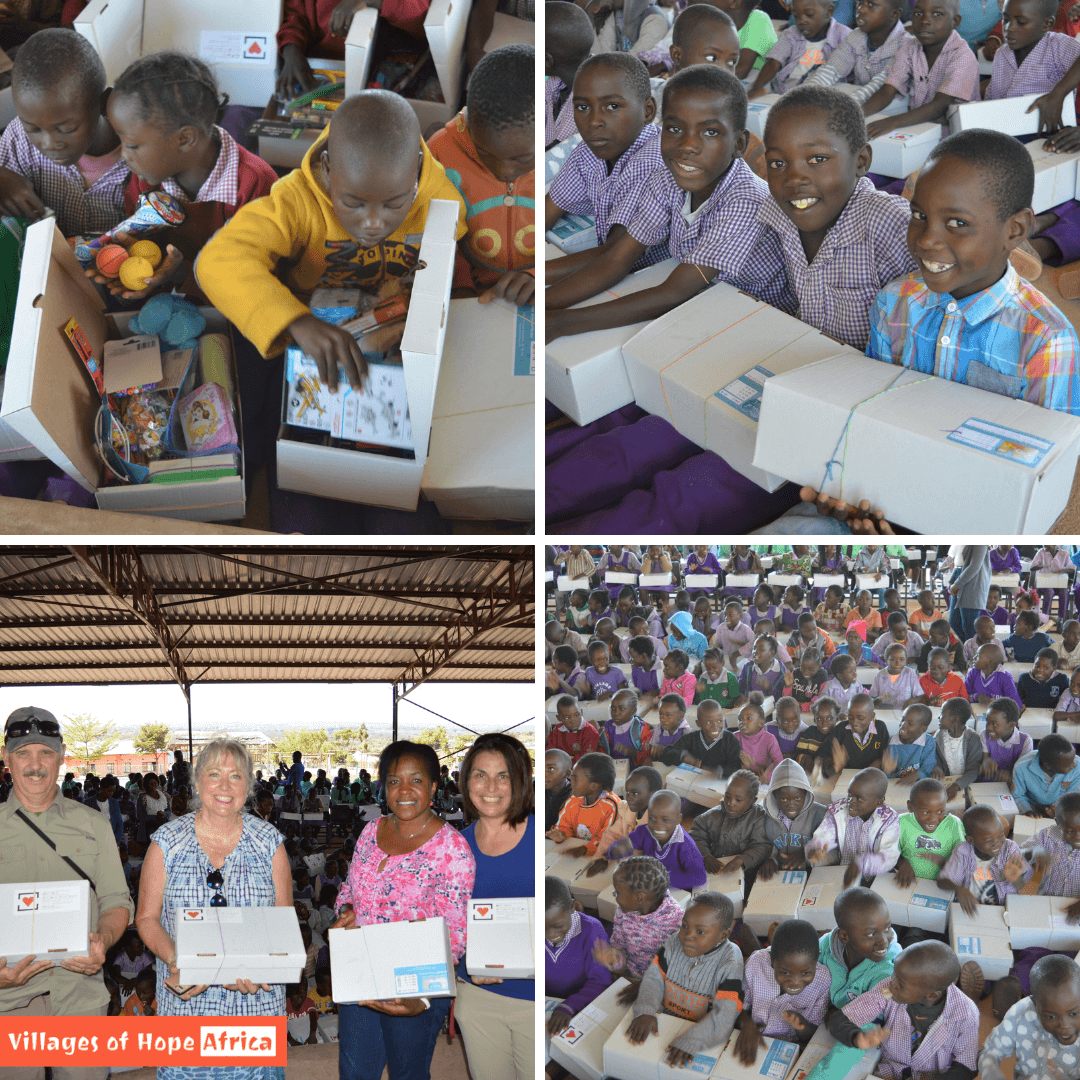 This week at VOH Chongwe we distributed the Boxes of Love, which recently arrived via container from British Columbia.
It is always a joyous and exciting time for the children! For most of them, it's the only gift they receive in a year. The Boxes contain many different things including school supplies, toys, clothes, shoes, backpacks, and more.
The children also spent time with Uncle Doug, his wife, and Auntie Sue, who are all from Lighthouse Church in Ladner, BC. They helped distribute the Boxes and spent a lot of time with our children.
We would like to thank all of the churches from BC and Alberta who faithfully pack and send the Boxes of Love each year! You put smiles on our children's faces!
Kitwe (Zambia): Youth Gardening Success!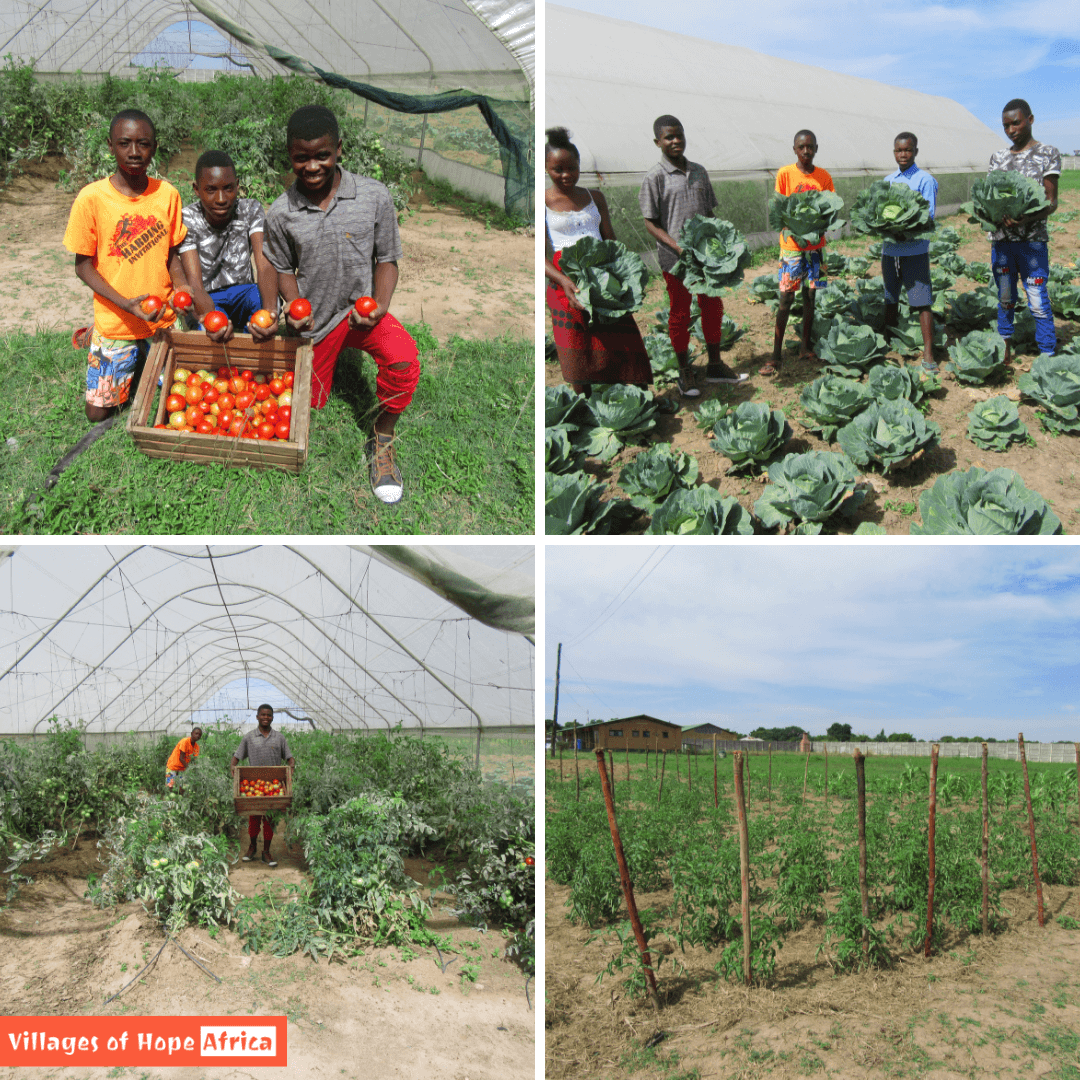 This week VOH Kitwe would like to share what the Youth Empowerment Program (YEP) is doing.
Through this program, the youth are learning about agriculture (among other things). This past week, the agriculture class was delighted to harvest cabbages and tomatoes! This was the first harvest for our new January class. They have planned their gardens in rotation so when there is an abundance of one type of vegetable at the local market, we are producing other types of vegetables that aren't as easily available. We continually rotate the crops so that we can have vegetables throughout the year to use at the Village and sell at the market to raise funds for the Village.
The students are happy and excited to see their abilities to apply their newly learned skills!
Malawi: Afternoon Tutoring Program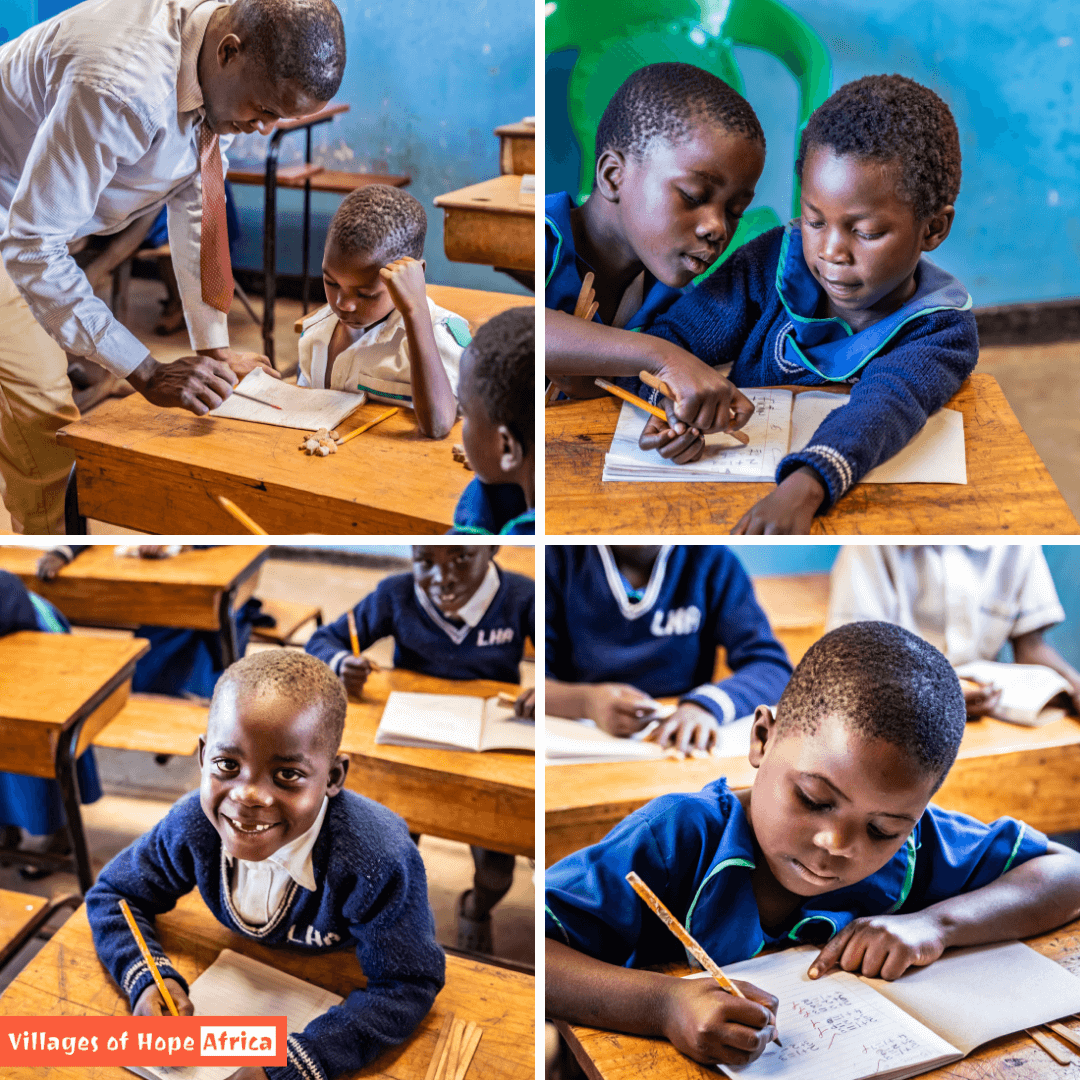 This week at VOH Malawi we're taking a look at our afternoon tutoring program. Some of our students require extra help with their lessons and our dedicated teaching staff have started giving remedial lessons in the afternoon to help them.
After class finishes, everyone breaks for lunch provided by our feeding program and cooked by our parent volunteers. Then the teachers assist the students in their areas of need.
Today they were working on math. The teachers showed them how they can use counters such as rocks or bottle caps to help them find the correct answer!
Maramvya (Burundi): Gifts from Cross Church!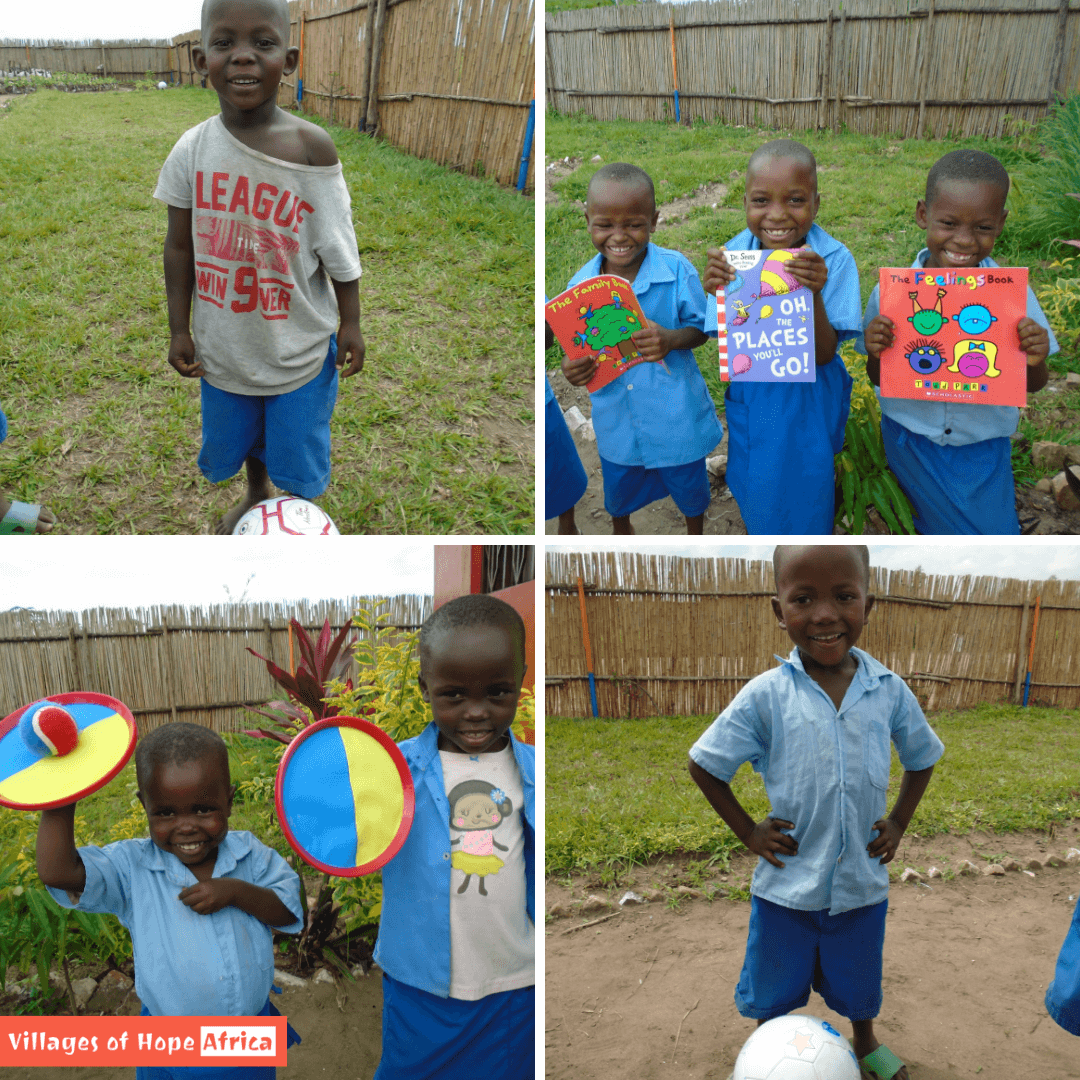 Our kids at VOH Maramvya recently received gifts from our friends of Cross Church in Winnipeg! Our Director Delson was visiting Cross Church and they sent these gifts back with him.
The children were thrilled with the gifts and started playing with them and exploring them right away! They were very excited and so thankful.
Mongu (Zambia): Celebrating House Mothers and Aunties!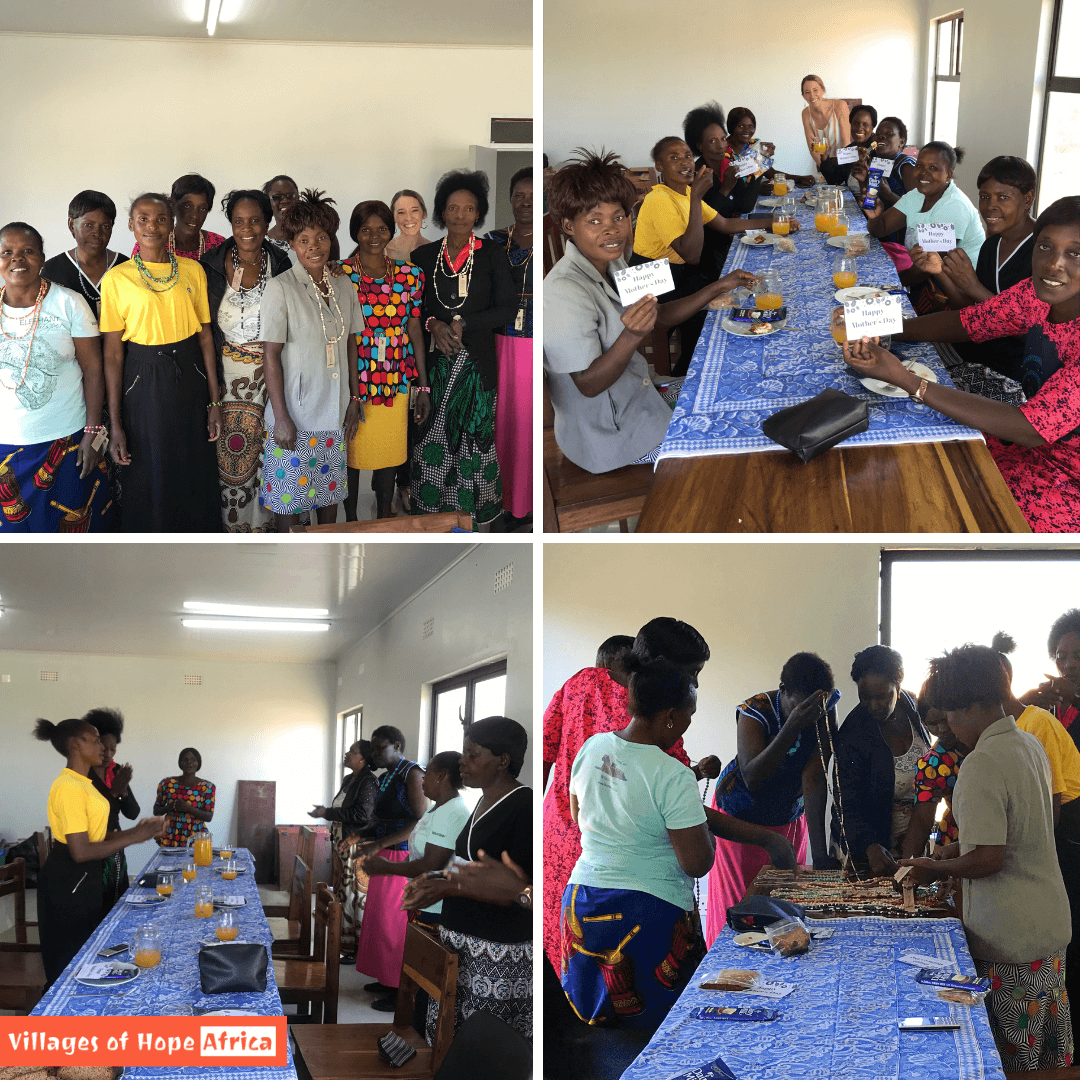 We loved celebrating our house mothers and aunties at the VOH Mongu Children's Homes this week for Mother's Day! We celebrated in our new admin office board room and decorated the place for our mothers.
We treated them to brunch with all kinds of delicious snacks and drinks made by our administration team!
Georgina, our Administrator, shared her testimony about being raised at VOH and how much of an impact her house mother had on her life. The mothers were then able to pick out a few pieces of jewelry, made by Hope Art in Mongu, to take as a Mother's Day present.
It was so much fun celebrating our hard-working moms and aunties and paying tribute to everything that they do. We are blessed with an amazing team!
Mwanza (Tanzania): Celebrating Mother's Day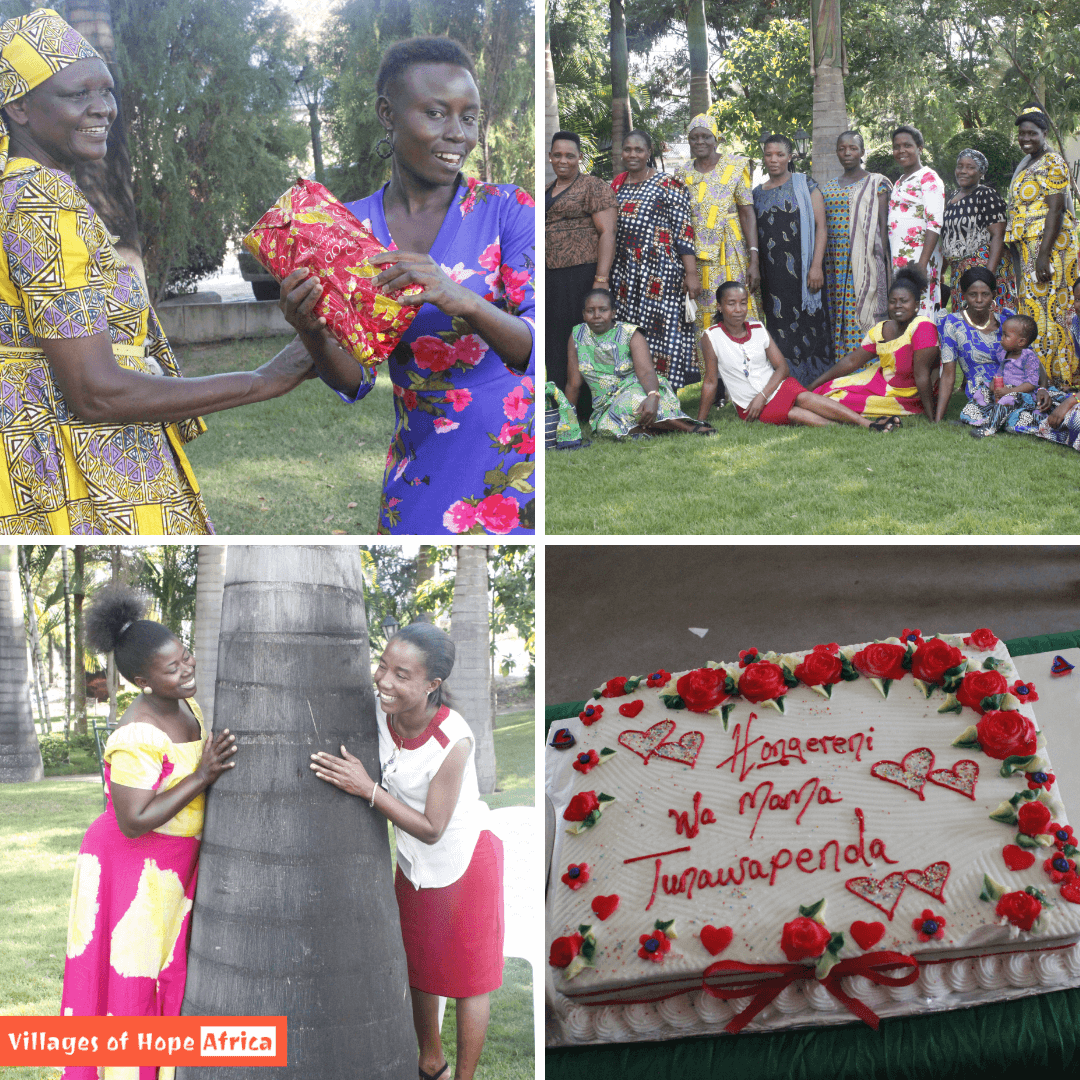 Recently at VOH Mwanza, we celebrated Mother's Day! We appreciate all of our hardworking mamas and aunties and we wanted to honour them. All of our male staff cooked a delicious lunch for everyone.
Our mamas and aunties were also were able to go on a special outing to a nearby park to relax, enjoy each other's company, and also receive some small gifts.
We would not be able to serve vulnerable children here in Mwanza without our mamas and aunties. We are incredibly grateful for these special ladies!
Zimbabwe: Happy Mother's Day!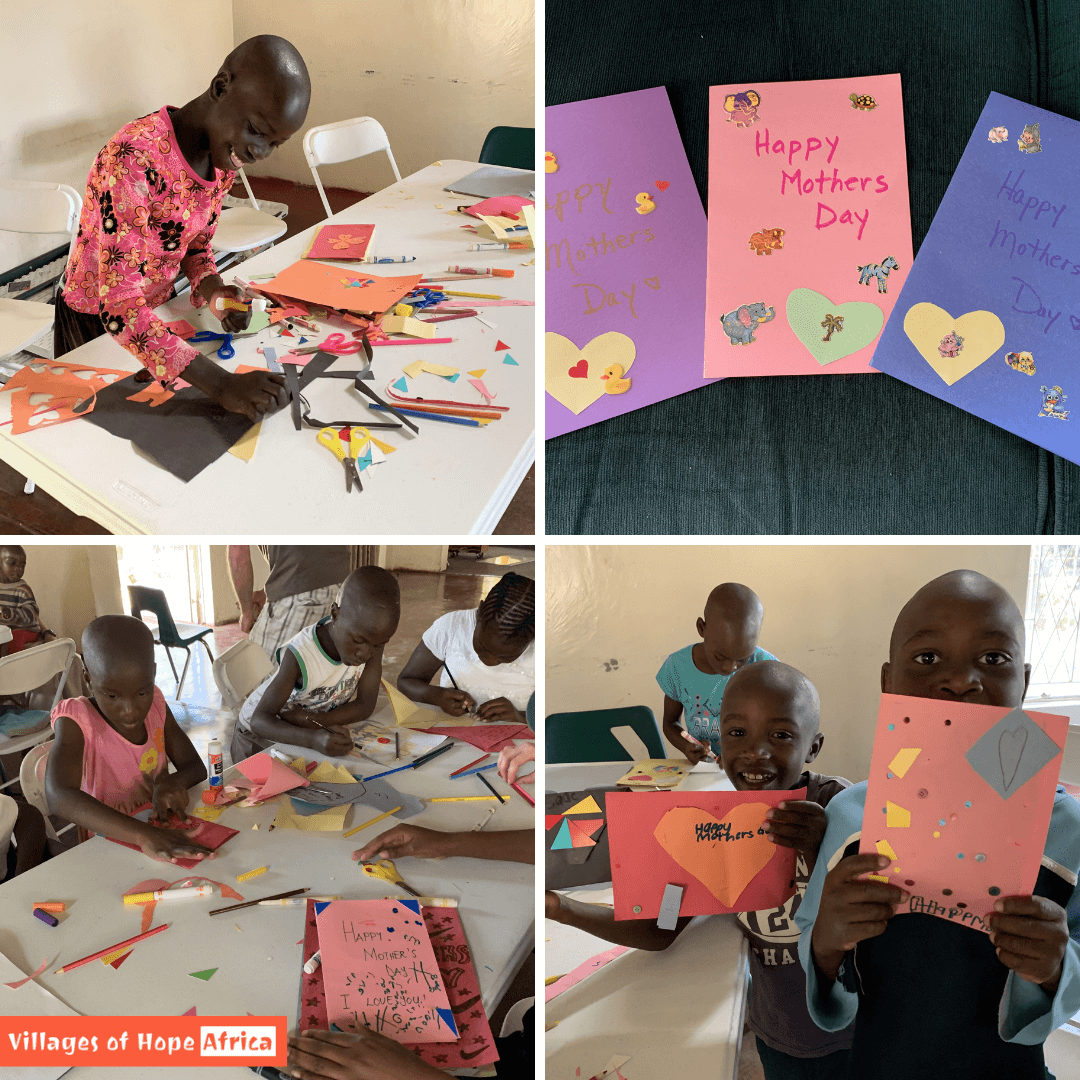 At VOH Zimbabwe, the children celebrated Mother's Day with their house mothers and caregivers by making cards for them. These cards were handmade and each child made a card for their mother and for other special women in their lives.
On Sunday the cards were presented to the VOH mothers and other mothers who attend Hope Community Church.
It was wonderful seeing how much the children enjoyed appreciating these amazing women!
We are so grateful for all of the women who dedicate their lives to caring for the children in Zimbabwe and beyond.