Welcome to our weekly news roundup! Here we share stories from each of our Villages about our Programs, celebrations, children, and staff. If you'd like to receive these updates via email, please subscribe to our newsletter.
Support our #GivingTuesday Campaign!
Chongwe: Learning to Craft!

This week our grade four students at VOH Chongwe are conducting a project that involves uses locally available resources such as paper and cardboard boxes. The activity teaches the students to be creative and innovative and also teaches them how to make crafts.
The children were so excited to make houses; it was a fun wonderful activity!
Our Preschoolers were also excited. They just completed the hand painting activity. They were so happy to see their handprints with their names during this exercise!
Kitwe: Welcome Back, Everlyn!
It was an exciting time at VOH Kitwe as our children welcomed back Everlyn Chitente, our Village Director who has been in Canada for the Evenings of Hope for the past several weeks.
The kids wanted to do something special for her and so they prepared a surprise cake and joyfully presented it to her upon her return.
Auntie Everlyn thanked the children for their kind gesture and happily shared the cake with them. She further thanked the Lead Team and all members of staff for their great work during her absence.
At VOH we are one big family!
Malawi: Learning Farm Animals!
At VOH Malawi our children at Hope Academy are always happy to be in class. It was a particularly fun day for them last week when they learnt about farm animals.
The grade two students were excited to learn about different animals that are kept on farms such as chickens, cows, donkeys, horses, ducks, and more. Grey, one of our students, had a chance to teach his friends using the animal chart!
Mongu: Meet House #1!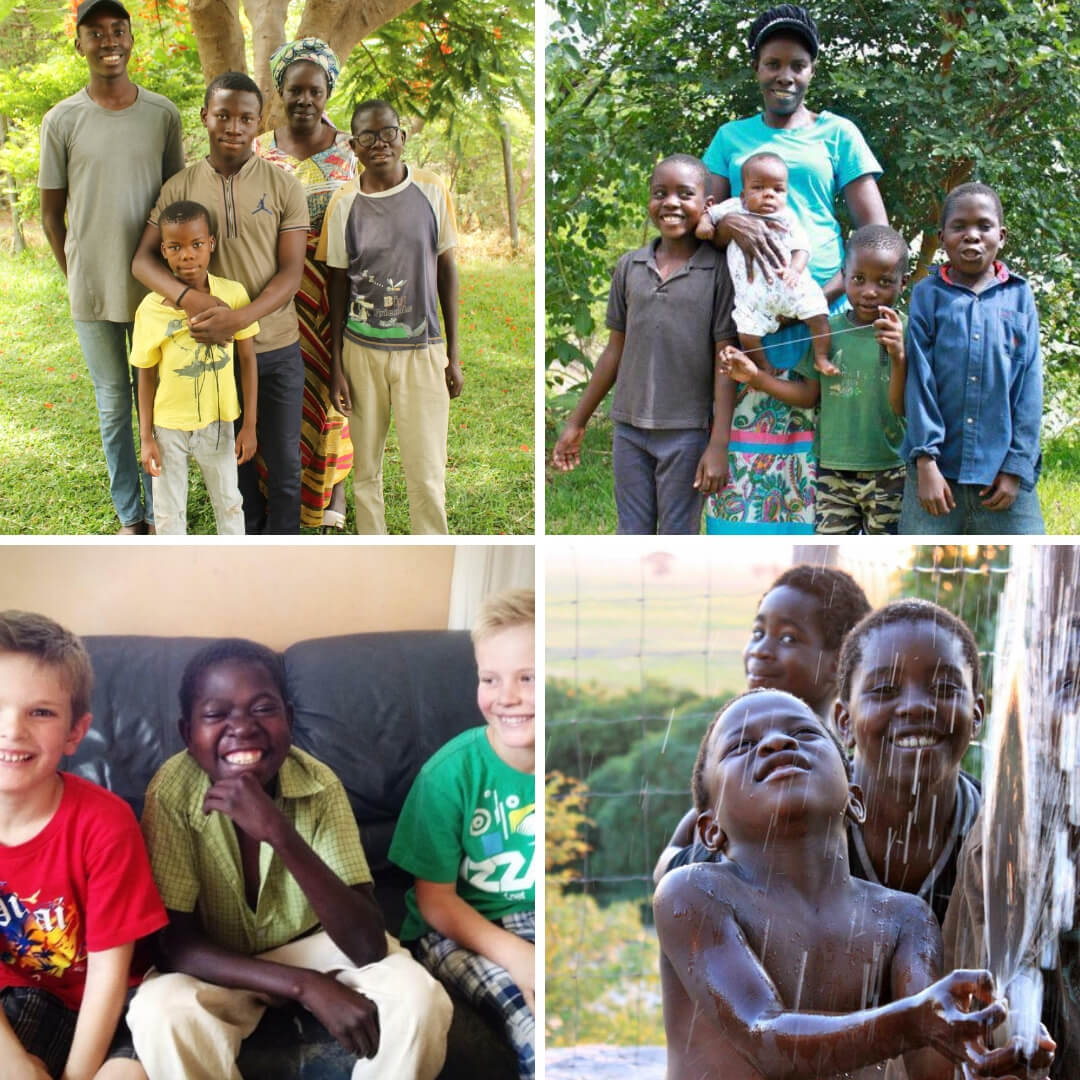 VOH Mongu would like you to meet the mother and children of House 1! From left to right we have Isaac, Isaiah, Mother Charity, Mutemwa, and Panda. Our team was tasked with recreating the picture taken when Isaiah was just a baby.
The other photos are from when the homes had just been built in 2009. The boy in the glasses is Panda, and he is the first child to move into a VOH Mongu Childrens' home.
We have cherished getting to see these kids flourish while they have been in our care and we can't wait to see what fine men and women they become.
Zimbabwe: Congratulations, Faith!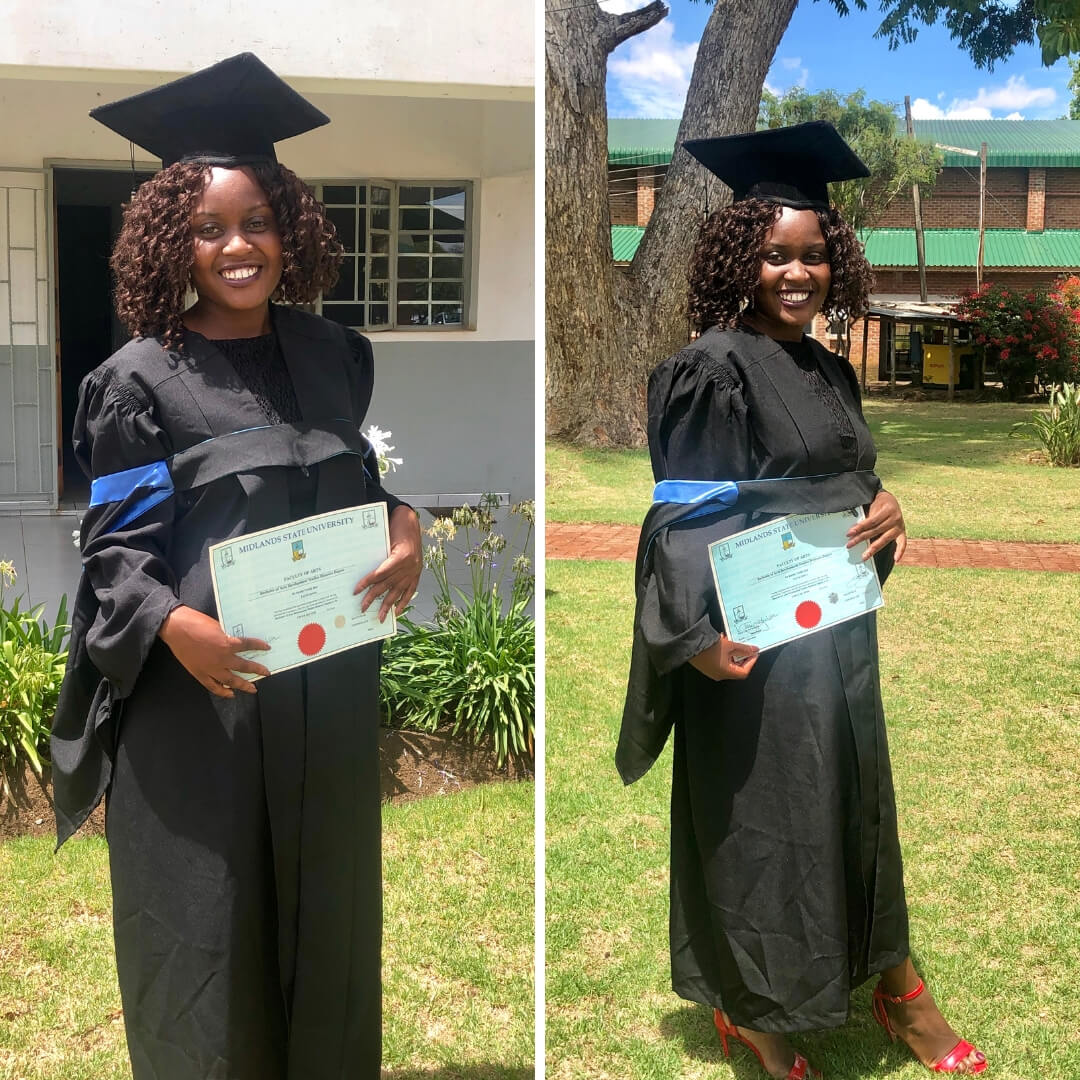 VOH Zimbabwe would like you to meet Faith who graduated with a Bachelor of Arts in Development Studies with Honours! Now Faith has joined our group of graduates who are ready to start their career.
We are always very excited when we see the fruits coming forth from the investment from partners, family, and friends of VOH. The children are benefiting and have gone from being hopeless to hope-full!
Here's our Photo of the Week:
Our Executive Director Sergio Bersaglio Illustrated this picture and wrote a version of the Beatitudes to go with it.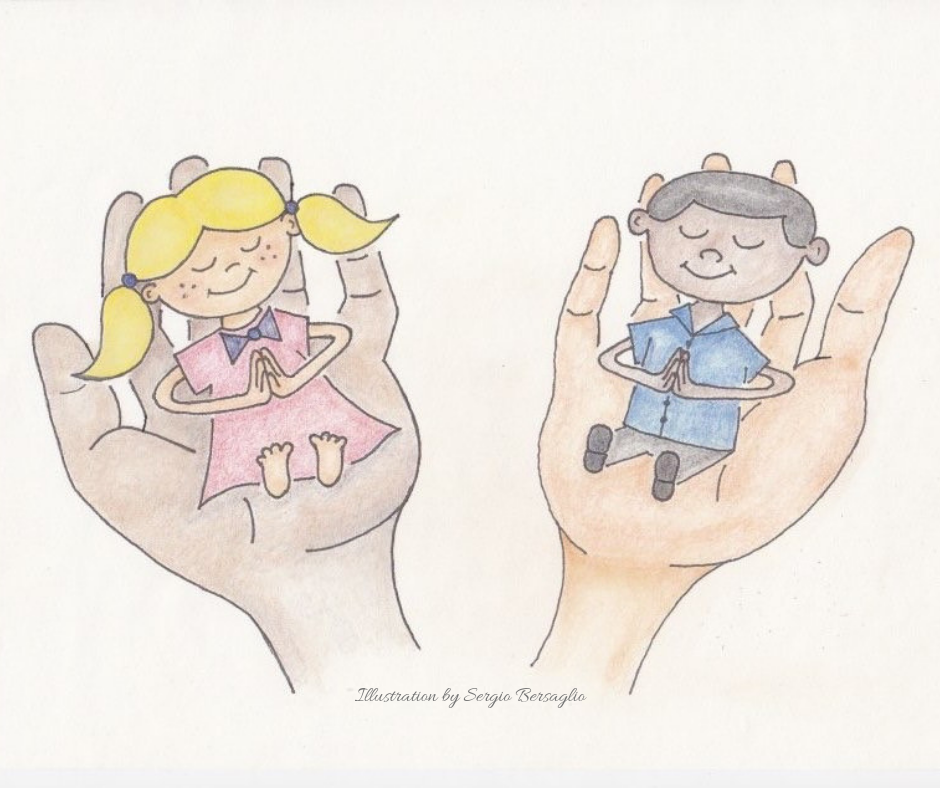 "THE CHILDATITUDES":
Blessed are the children For they are made in the image of God (Genesis 1:27)
Blessed are the unborn children For they are formed by God (Psalm 139:13-16)
Blessed are the newborn children For they have received the breath of life (Genesis 2:7) 
Blessed are the toddlers For their praises are accepted by God (Matthew 21:16) 
Blessed are the children For the kingdom belongs to such as them (Luke 18:16) 
Blessed are the young For they are used by God (John 6:10) 
Blessed are the orphans For God is their father (Psalm 68:5) 
Blessed are the vulnerable For the Lord is their protector (Psalm 10:8, 14)
Blessed are the children For God came as one of them (Luke 1: 30-31; 2:7)
Don't forget to follow us on social media for more stories and pictures: