Protection Through Vaccinations: this week at VOH Africa
Welcome to our weekly news roundup! Here we share stories from each of our Villages about our Programs, celebrations, children, and staff. If you'd like to receive these updates via email, please subscribe to our newsletter.
Burundi: Protection Through Vaccinations

VOH Burundi was privileged to receive a group of nurses who came to vaccinate against meningitis. Every year many children worldwide die from meningitis infections and as part of our commitment to provide medical care we were happy to be able to provide this important vaccination for all of our children.
The World Health Organization reports that being vaccinated significantly reduces the number of invasive pneumococcal meningitis infections in children.
Chongwe: Playtime!
Here at VOH Chongwe, we love to see our children playing together! They are on school break for the Christmas holidays at the moment and so they have extra time to play.
Even though school is not in session, children from our school who live in the neighbouring community still come to the Village to see their friends. Some of the favourite activities at the moment are playing with dolls and toy cars that came in last year's container from friends back in Canada.
The kids in our children's homes are looking forward to enjoying this special holiday time with their house moms.
Kitwe: Preparing for Successful Careers
At VOH Kitwe, our Vocational Career Pathway is a tool that helps students see how their strengths, interests, and achievements relate to future study options. There are several components, and one of them is computer studies. This program is structured to prepare students for post-secondary education and career success.
We started this program with our grade 8 students earlier this year. Today they are doing practical tests with the guidance of their teacher. They have shown much interest and are very excited to be part of the program.
The purchase of computers and upgrading of the room was graciously funded by one of our donors and we are very grateful for their support!
Malawi: End of Term Exams

At VOH Malawi, we are in week 8 of learning. Our children in grades 1 and 2 are writing their end of term examinations in different subjects like English, Mathematics, Arts, and Bible.
After eating a plate of delicious and nutritious porridge to get all the energy that they need, they are ready to start writing!
Mongu: Meet Naomi and Ruth
VOH Mongu would like you to meet Naomi and Ruth. They are twin sisters who have been at our Save A Life Centre for the past 6 months. The girls have both improved week by week. We are so happy to share that Ruth has completed the program and gained a total of 4.1 kg in her time with us.
Pictured here is Ruth and her grandfather who was thanking VOH for caring for his two granddaughters.
Mwanza: Meet Ashley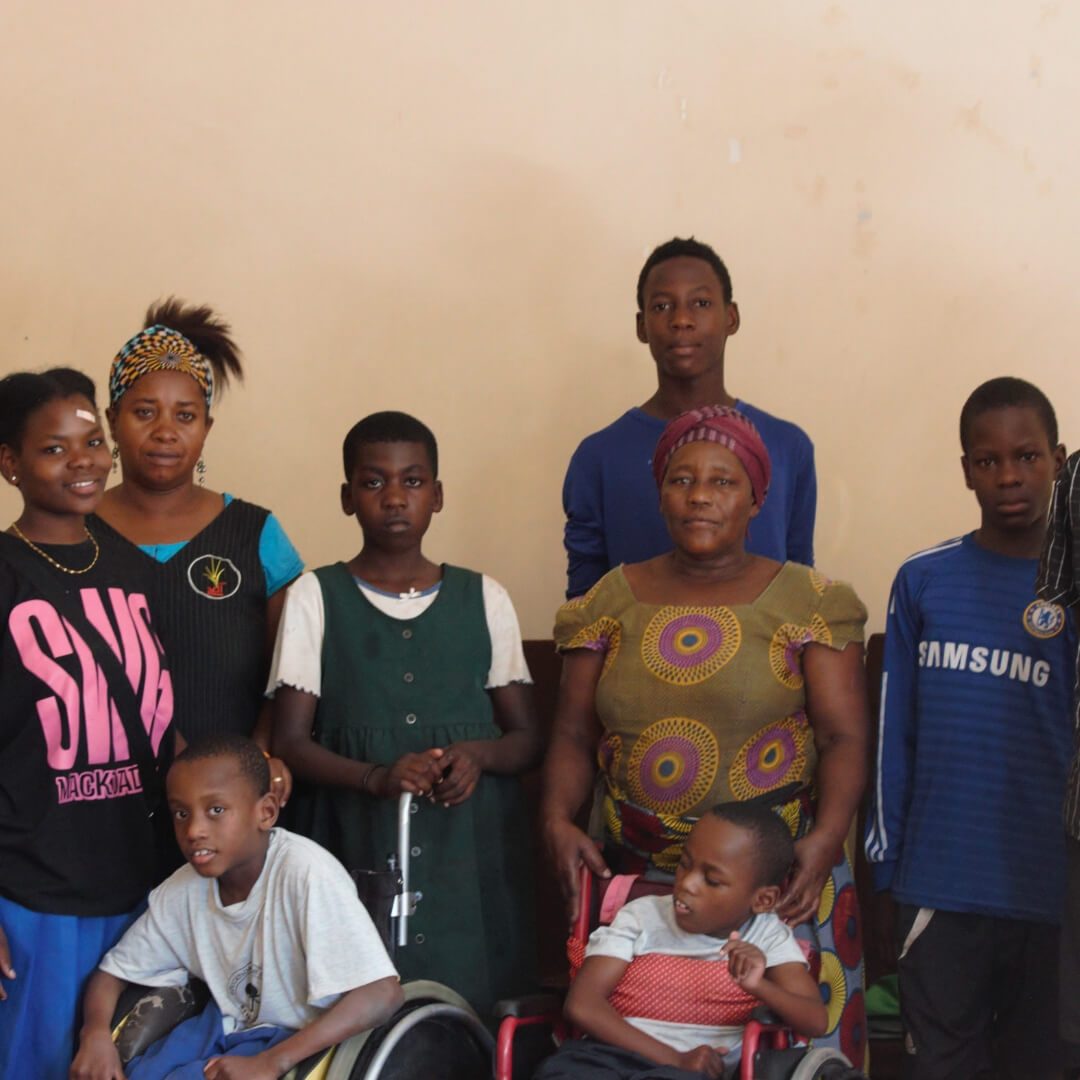 Meet Ashely. Ashley is 9 years old and has been living at VOH Mwanza for about a year and a half. He came to live here when he aged out of another children's home where he was staying. Not much is known about his birth parents, and unfortunately, disabled children are often abandoned here.
However, Ashley is now part of a family at VOH Mwanza and he is thriving. He stays in Jerusalem House with his Housemother, Kabula, and 7 other siblings.
Ashley has cerebral palsy and uses a wheelchair. He is very strong and can wheel himself around. He is working on his fine motor skills, like writing, but he is very smart and picks things up quickly. His favourite subject is mathematics. He loves school especially Chapel (he loves to sing). He wants to be a pilot when he grows up, and with Ashley's determination, there's no stopping him!
Zimbabwe: Greenhouse Success!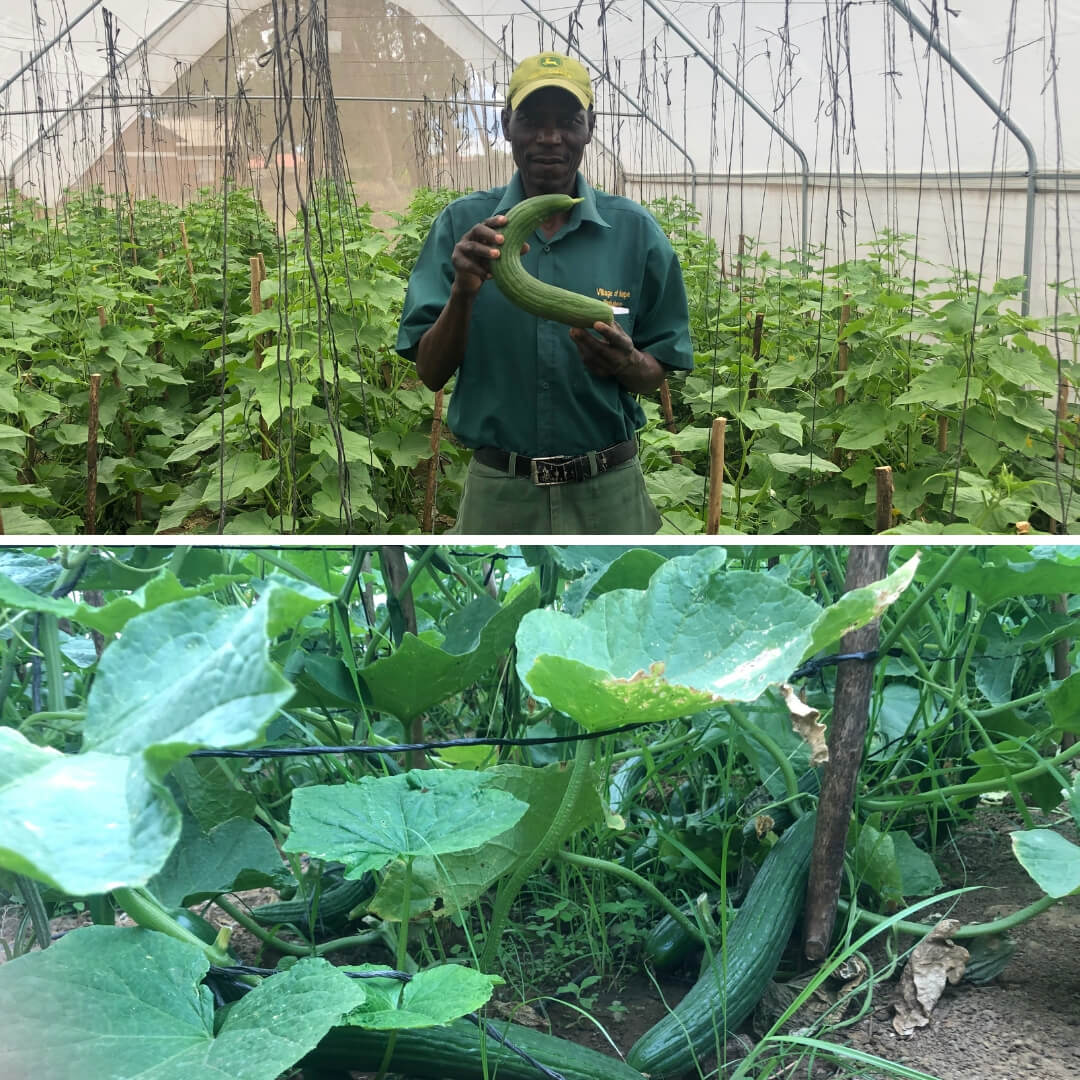 At VOH Zimbabwe we have three greenhouses, each with different crops planted. The first greenhouse has already started producing. The cucumbers look healthy and big!
This particular greenhouse is at the children's homes and they love watching the progress as the vegetables grow. It's exciting for them to see the results from all their the hard work.
In addition to being a healthy vegetable for the children to eat, we have a big enough harvest to be able to sell some of the produce to raise funds for the needs of our children's homes.
We are grateful for the partners who raised the resources to install these greenhouses!
Here's our Photo of the Week:
Our Executive Director Sergio Bersaglio Illustrated this picture and wrote a version of the Beatitudes to go with it.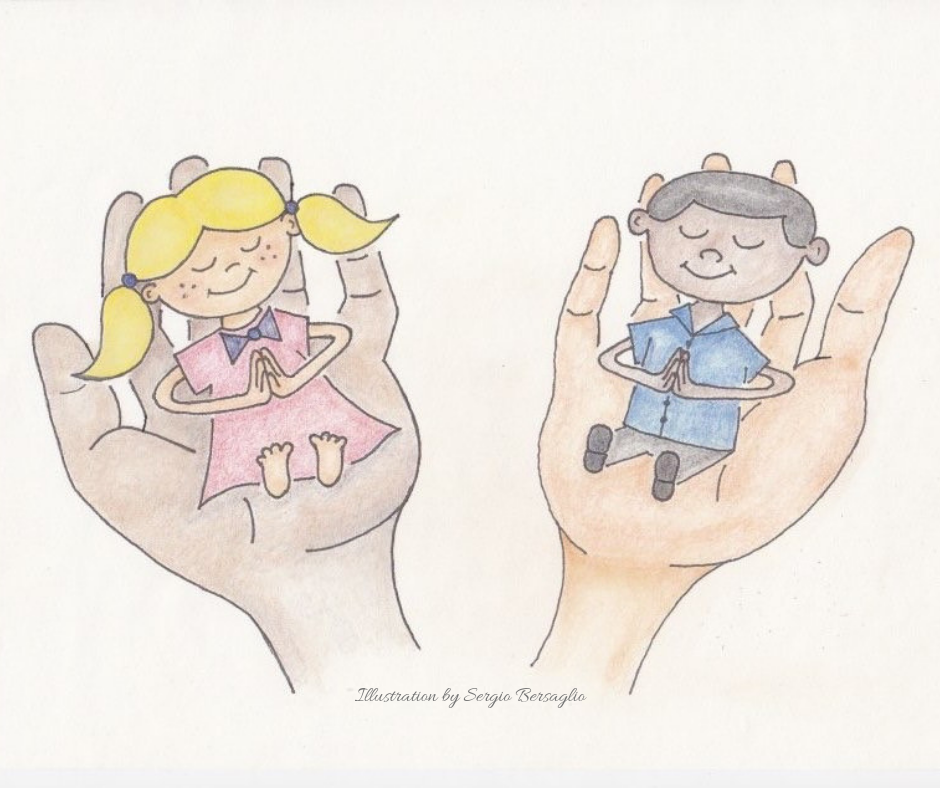 "THE CHILDATITUDES":
Blessed are the children For they are made in the image of God (Genesis 1:27)
Blessed are the unborn children For they are formed by God (Psalm 139:13-16)
Blessed are the newborn children For they have received the breath of life (Genesis 2:7) 
Blessed are the toddlers For their praises are accepted by God (Matthew 21:16) 
Blessed are the children For the kingdom belongs to such as them (Luke 18:16) 
Blessed are the young For they are used by God (John 6:10) 
Blessed are the orphans For God is their father (Psalm 68:5) 
Blessed are the vulnerable For the Lord is their protector (Psalm 10:8, 14)
Blessed are the children For God came as one of them (Luke 1: 30-31; 2:7)
Don't forget to follow us on social media for more stories and pictures: