Child Health Week: this week at VOH Africa
Welcome to our weekly news roundup! Here we share stories from each of our Villages about our Programs, celebrations, children, and staff. If you'd like to receive these updates via email, please subscribe to our newsletter.
Support our #GivingTuesday Campaign!
Kitwe: Child Health Week

Child Health Week provides an opportunity for us at VOH Kitwe to deliver essential medical services to our children. All the children under 5 and girls over 15 attended.
During this five day period, parents are encouraged to bring their children to local health facilities, which provide Vitamin A supplements, deworming, growth monitoring, and malaria control services.
The theme for this year is "Health for all; leaving no one behind." VOH Kitwe was excited to be part of the program. We thank the Kitwe District Health Board for providing us with all the vaccines needed!
Burundi: Learning About the Body
At VOH Burundi this week our Bwiza Preschool children are learning about the different parts of the body. It is exciting to see how fast our children learn and how they are able to recite with precision different parts of their bodies in four different languages: Kirundi, French, English and Swahili!
Chongwe: Enjoying Our Memorial Park!
VOH Chongwe is so grateful to have a special park onsite made in memory of our beloved Uncle Joe Whittaker. This special place is located near our children's homes and is so lovely! The gazebo provides a welcome protection from the hot sun.
The kids love spending time there as they do their homework and relaxing and having group discussions. The mothers also use the area for their devotion time, meetings, and group discussions.
We are so grateful to our faithful donors and to Uncle Joe for making it possible to have this wonderful place, it adds beauty to the village!
Malawi: Outside Playtime!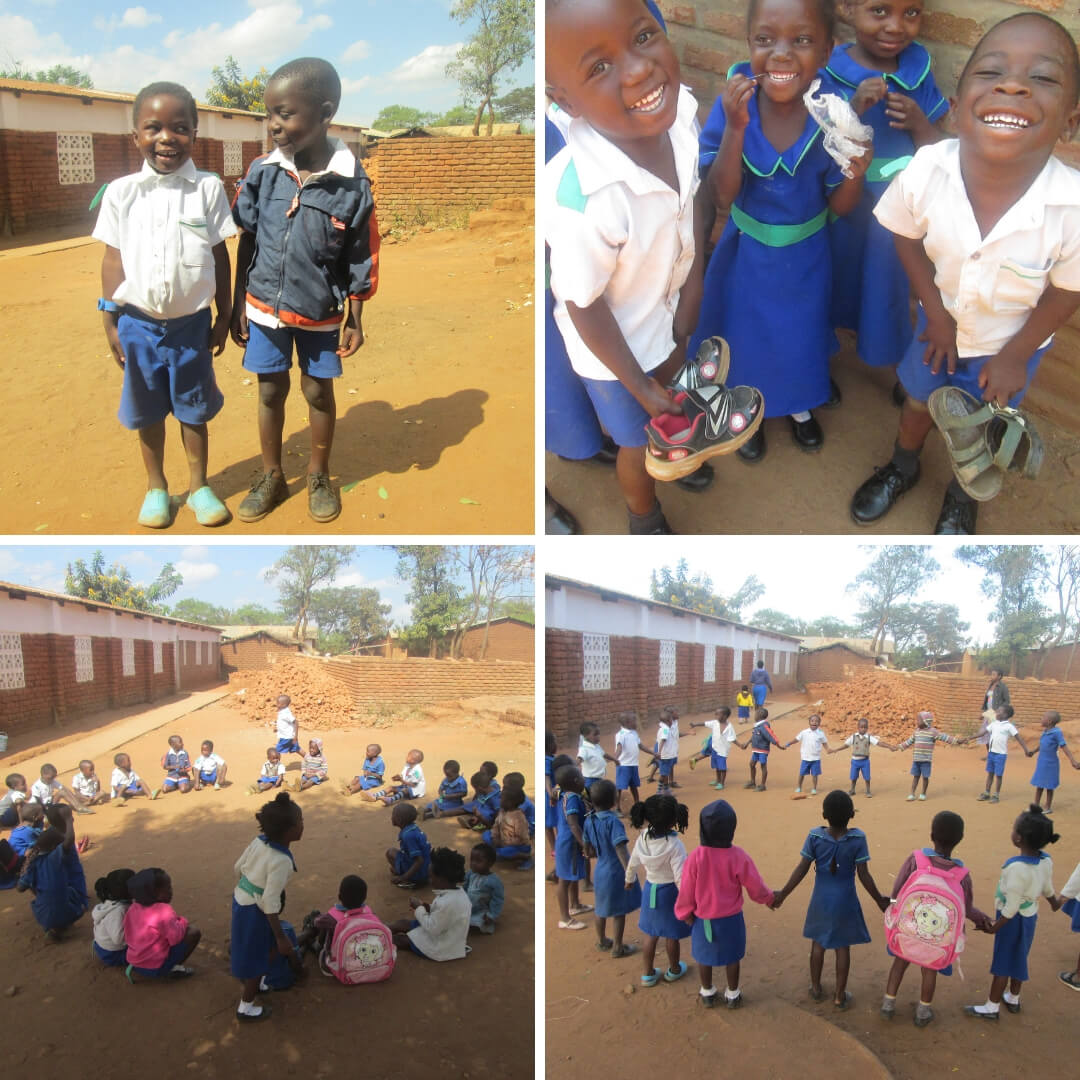 At our VOH Malawi Hope Academy School, we know it is important for our children to have outside playtime every day. The children play a variety of outside games and this allows them to explore the environment and do some exercises as they play.
Playing together builds friendships and an understanding of how to get along even at their young ages. Being out in the fresh air and sunshine makes game time so much fun!
Mongu: Exams are Over!
This week at VOH Mongu our students wrote their final exam, which was for mathematics. When we asked the Grade 9 class how they did they responded with thumbs up all around! It is great to know that our kids are feeling confident in their studies and now get to kick back and relax a little.
We talked to two students specifically about how they did, Dorcas and Kayombo. Dorcas says that maths is her favourite subject, but today was still challenging. Dorcas tells us she would like to be a doctor one day. She lives with her grandmother and brother.
Kayombo had almost the same to say about the exam. It is his favourite subject, but today's exam was "just fine." Kayombo is still deciding what he wants to do when he grows up, but for now, he lives with his mother and 7 siblings!
All the Grade 9 students are excited about their break.
Mwanza: Lead Team Meetings
Over the last couple of weeks, VOH Mwanza's Lead Team has taken a couple days to work together on our strategic plan for 2019 and to dream about the future of VOH Mwanza, which includes VOH Bulale and our farm.
It has been a great time of teamwork, dreaming together, problem-solving, and praying for all the plans we have for the year ahead. We even got to celebrate the Director's birthday!
We have an amazing team and we are all so excited to see VOH Mwanza's ministry growing and more children being reached with the love and hope of Jesus. We have no doubt that God is opening new doors so that we can reach out to more children throughout Mwanza. We can't wait to see what the new year brings–we are ready!
Zimbabwe: Cholera Outbreak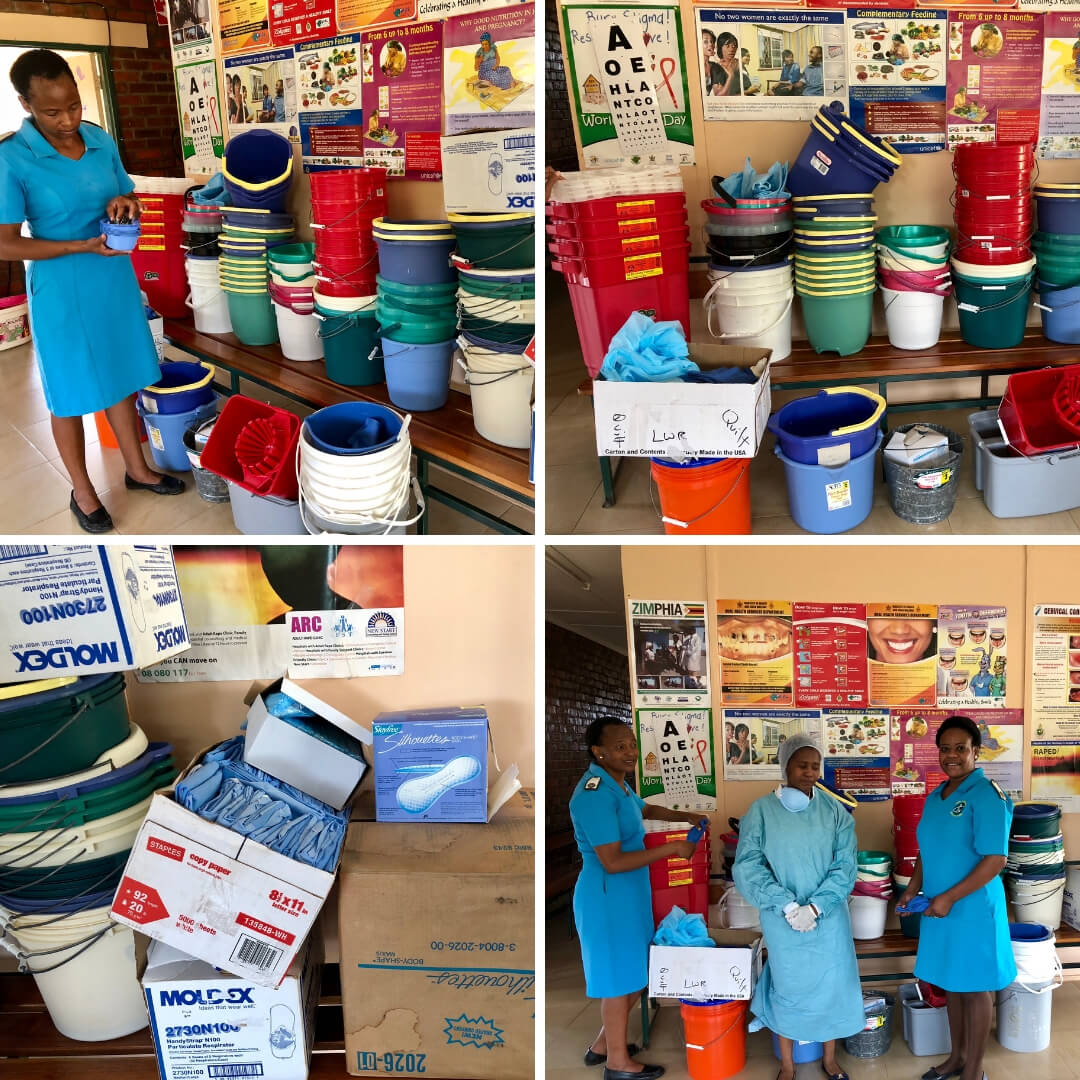 Zimbabwe was recently hit by an epidemic of cholera caused by bacteria that breeds in the dirt. In a bid to help the fight against this disease, a local organization–Zimbabwe Association of Christian Hospitals (ZACH)–donated buckets and other consumables to VOH Zimbabwe to help us maintain cleanliness in our children's homes and at our school.
We were given buckets to put water for washing hands around the school and homes and also some protective clothing for the clinic nurses as they attend to patients who would have become infected with the disease.
This was a welcome donation and it has gone a long way in curbing the spread of the disease and helping us maintain good hygiene amongst the children and the mothers during this national crisis.
The health of our children is a priority and we appreciate the support of those that help make it possible to care for our children.
Here's our Photo of the Week:
Don't forget to follow us on social media for more stories and pictures: