Saturday, June 16th the world recognized The Day of the African Child. In honour of this annual event, we wanted to share a special note from our Executive Director Sergio Bersaglio and let you know how some of our Villages took part in this important day.
First a note from our Director:
The Day of the African Child is a day when we remember the hundreds of children who were gunned down in Soweto, South Africa back in 1976. The children marched in protest to the inferior education they were receiving under the South African apartheid government. The government responded in force, and hundreds were killed and thousands were injured.
Last month at all our VOH Africa locations, as we celebrated The Day of The African Child, we paused and remembered the children who died so that other children could have a better future.
I had the opportunity several years ago to visit Soweto and the memorial dedicated to those who had lost their young lives in this brutal act. It was a sobering experience.
Time magazine opened the world's eyes to the brutality of the apartheid government with this famous photo taken by Sam Nzima. The young boy in the arms of the older is Hector Pieterson; the girl running beside them is Hector's sister Sithole. Hector died that day despite the efforts of eighteen-year-old Mbuyisa Makhubo.
We must pray that this will never happen again.
The theme for the 2018 Day of the African Child was: "Leave No Child Behind for Africa's Development."
BBC recently reported the death of two children who drowned in a pit latrine at their school. The report shows that children continue to be left behind. It should be safe for a child to use a toilet at their school.
At VOH, we know it's important we do more than simply commemorate the Day of the African Child; we also need to take action.
We start by ensuring all of our facilities and programs are safe for all children. We also conduct thorough inspections of our premises to ensure they continue to be safe.
Additionally, we stand up for the safety and wellbeing of the children in neighbouring communities. We speak out when we see unsafe situations and share information on simple steps that can be taken to help ensure safety.
Our new VOH Africa policy states, "The Society's expectation is that each Village will be a voice in the community for the children in their care and each Village, wherever possible, will speak into government ministries and other civil Society organizations on the rights of the child."
As we remember the events of 1976 and, more recently, the pit latrine incident, we are once again reminded that children need us to speak on their behalf.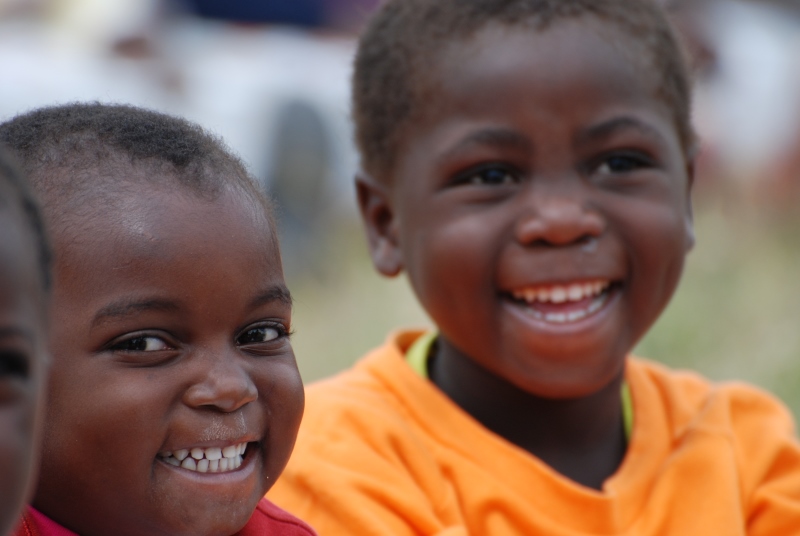 Here's how we took part:
VOH Chongwe
The staff took the time to celebrate our children through a variety of activities we knew the kids would enjoy, including singing, dancing, and games. Shaline Mwenya (our Director) gave a speech to the children focused on how much children are appreciated and valued by all of us at VOH. She went on to pledge and promise that VOH Chongwe will ensure that no child is left behind at VOH in any way.
VOH Kitwe
VOH Kitwe children were not left behind in celebrating this important day. They presented their talents in singing, dancing, poems, and skits. Our Director, Everlyn Chitente, also shared some thoughts and encouraging words with the students as we gathered. We also observed a moment of silence to remember the children who died so that other children could have a better education. It was a very memorable time for children.
VOH Zimbabwe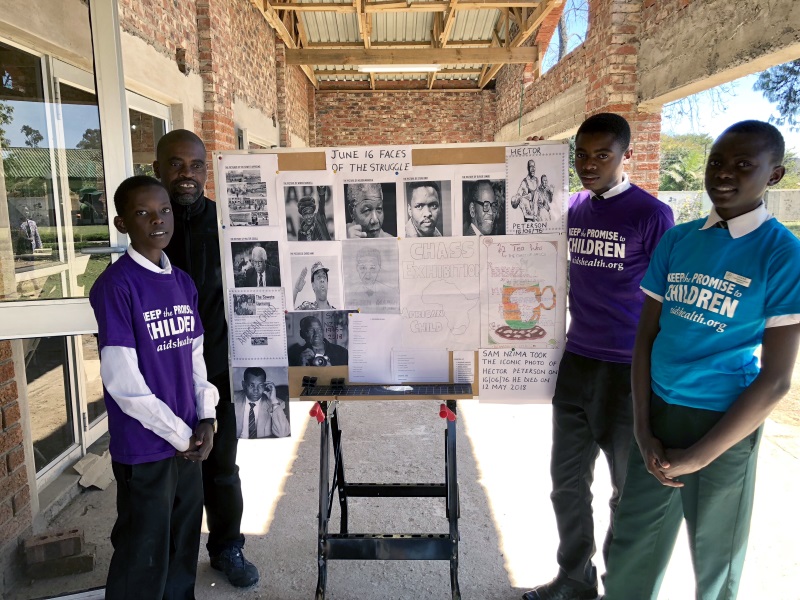 At VOH Zimbabwe we celebrated the day with song, dance, poems, and dramas to affirm the message that we need to keep the promise to take care of children's basic needs like education, shelter, and healthcare. The celebrations were funded by a local organization called AIDS Healthcare Foundation (AHF). We have worked together with them many times over the years. It is very important to assure the children that their future is safe and that VOH is committed to preparing the ground for them to have a bright future!
[Tweet "Celebrating The Day of the African Child 2018!"]