Welcome to our weekly news roundup! Here we share stories from each of our Villages about our Programs, celebrations, children, and staff. If you'd like to receive these updates via email, please subscribe to our newsletter.
Mongu: Teaching Practical Skills
In our classes at VOH Mongu, we recently started putting more emphasis on the practical applications of our subjects, showing the students how they will be able to use the things we are teaching them in their daily lives.
This week, our math teacher taught the students about having money for groceries and showed them how to pay for what they buy and how to calculate what their change should be.
We believe in empowering each student to become the most influential member of society they can be and we know teaching these lessons helps them in this. We are so grateful to all of our sponsors, teachers, and leaders for giving the absolute best to our children!
Latest Blog: Breaking the Cycle of Spiritual Poverty
Burundi: New School Uniforms!
Here at VOH Burundi the school year just finished and we are delighted with our children's great results on their final exams and reports cards!
When we gathered together and celebrated the past school year, we also provided everyone with a new school uniform for the upcoming school year.
We are grateful to all our teachers and staff who help educate and care for our children. We are especially grateful to all the sponsors who allow us to provide all the services needed to make a bright future possible for these special kids!
Chongwe: Welcoming American Visitors!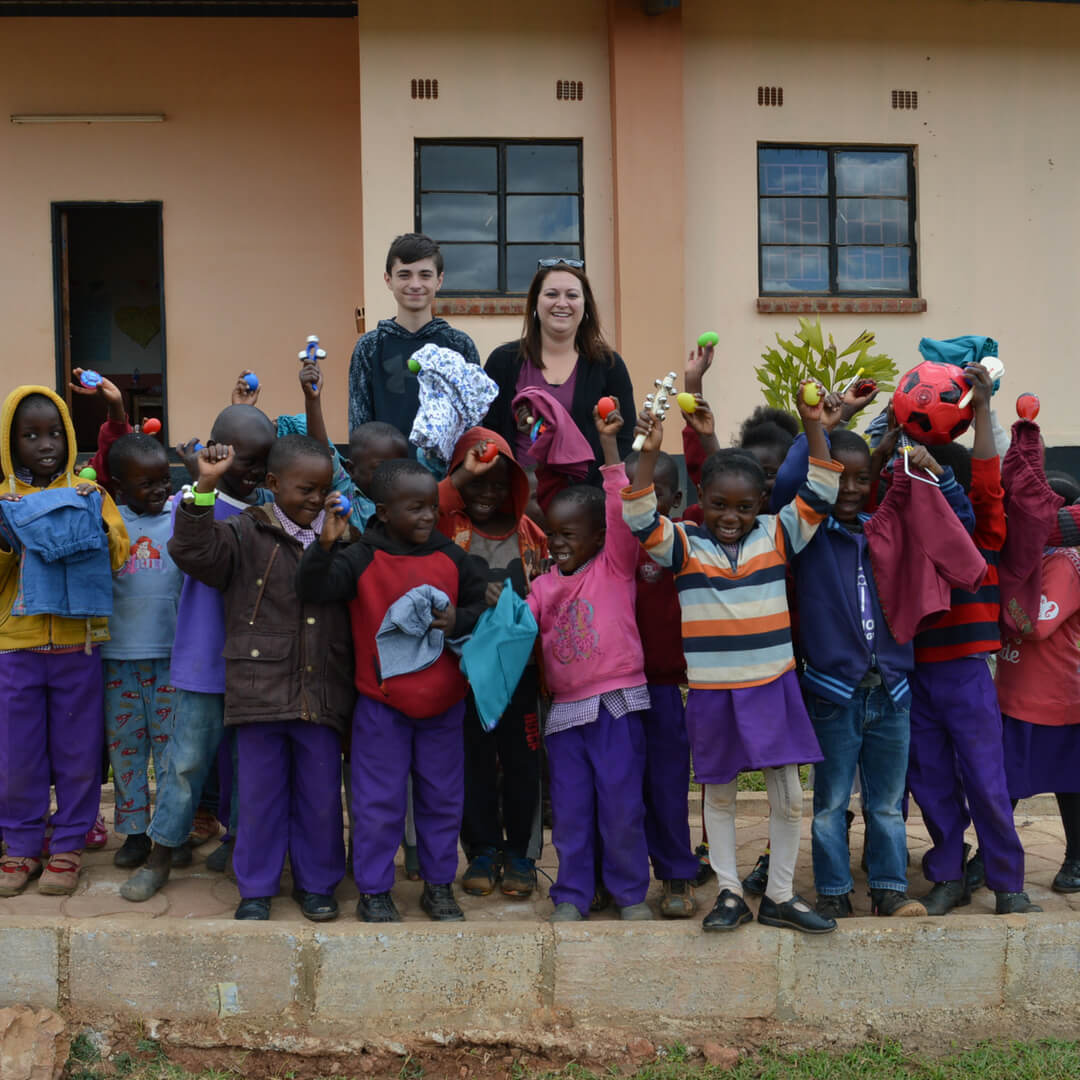 VOH Chongwe was blessed to receive a visitor from the US last week! Erin and her two sons are visiting their friend who is working here in Zambia.
The friend told Erin about our ministry and they decided to come and meet the children and spend some time with them at the Village. They also blessed the preschool children with some clothing, toys, and soccer balls.
The visitors said they were so impressed to see the level of care and the quality of education being given to our children. We always appreciate it when people show an interest in VOH and we are always encouraged by their positive response and support!
Kitwe: Celebrating our Children!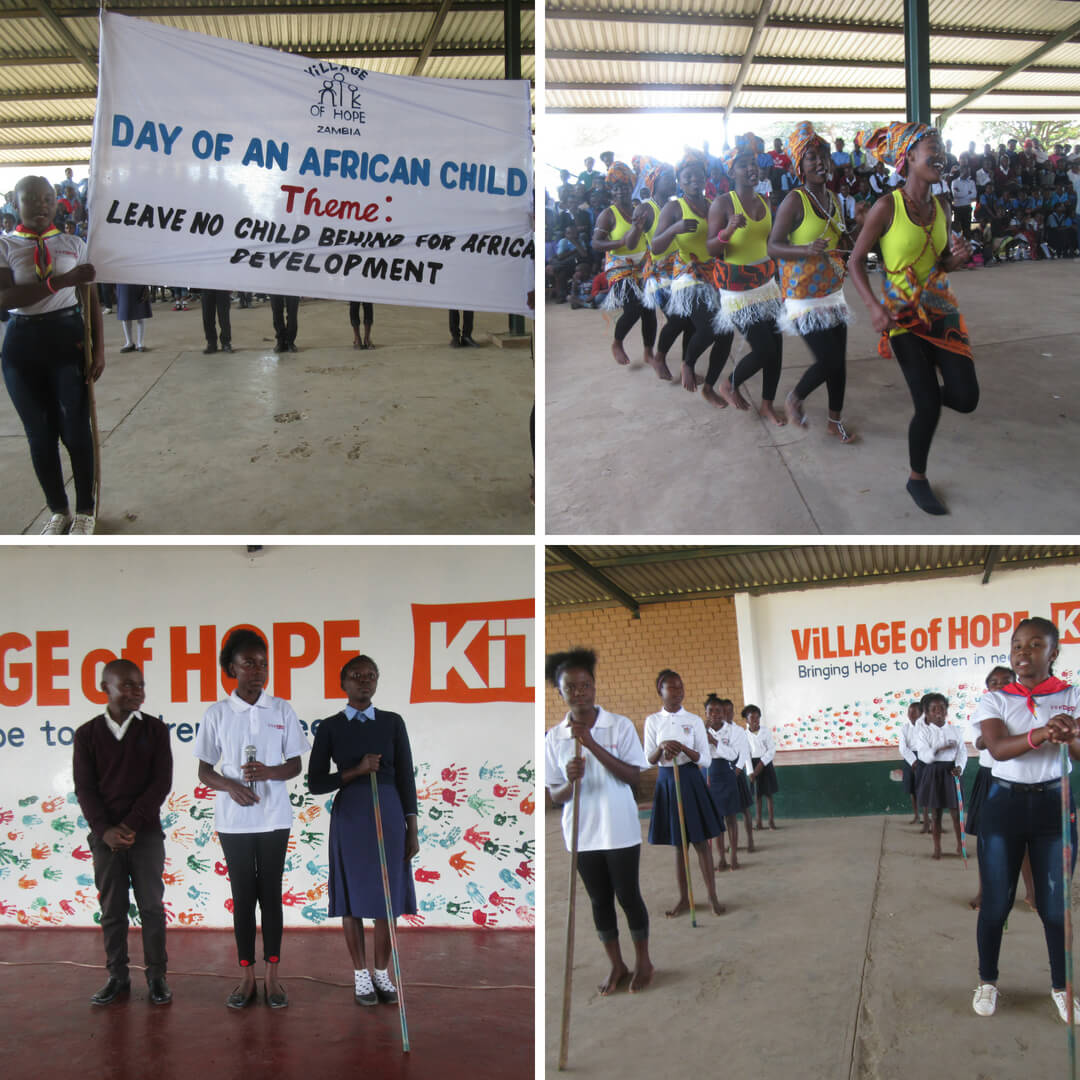 Earlier this month we celebrated The Day of the African Child and here at VOH Kitwe, we would like to share some of the pictures from that special day.
The Day of the African Child has been celebrated every year since 1991 and honours those who participated in the Soweto uprising in 1976. It also raises awareness for the importance of continuing to provide education to children in Africa.
VOH Kitwe children were not left behind in celebrating the day. They presented their talents in singing, dancing, poems, and skits.
Our Director, Everlyn Chitente, also shared some thoughts and encouraging words with the students as we gathered and then we observed a moment of silence to remember the children who died so that other children could have a better education.
It was a very memorable time for children.
Malawi: Time for Play!

At VOH Malawi we believe play is the key to the physical, mental, intellectual, and social well-being of our children! It also provides an opportunity for them to have fun with their friends and relax away from schoolwork and other chores.
We recently went with the children to visit one of the best playgrounds in our area. They all had so much fun playing on the slides, swings, teeter-totters, and tire swings.
Seeing their smiling faces warms our hearts and we are so thankful that we are able to provide these great adventures for the kids!
Mwanza: Meet Nancy

VOH Mwanza would like to introduce you to Nancy. Nancy was brought to our Centre when she was only 3 months old, after being forsaken by her mother.
Nancy has grown into an amazing young woman and is a great role model for all the children at the Village. She is intelligent, responsible, always cheerful and happy to help out, and loves God! She just received her latest results from school and she was among the top students in her division!
We are so proud of her and are looking forward to seeing her continue to grow into a successful and responsible young woman!
Zimbabwe: Learning Practical Skills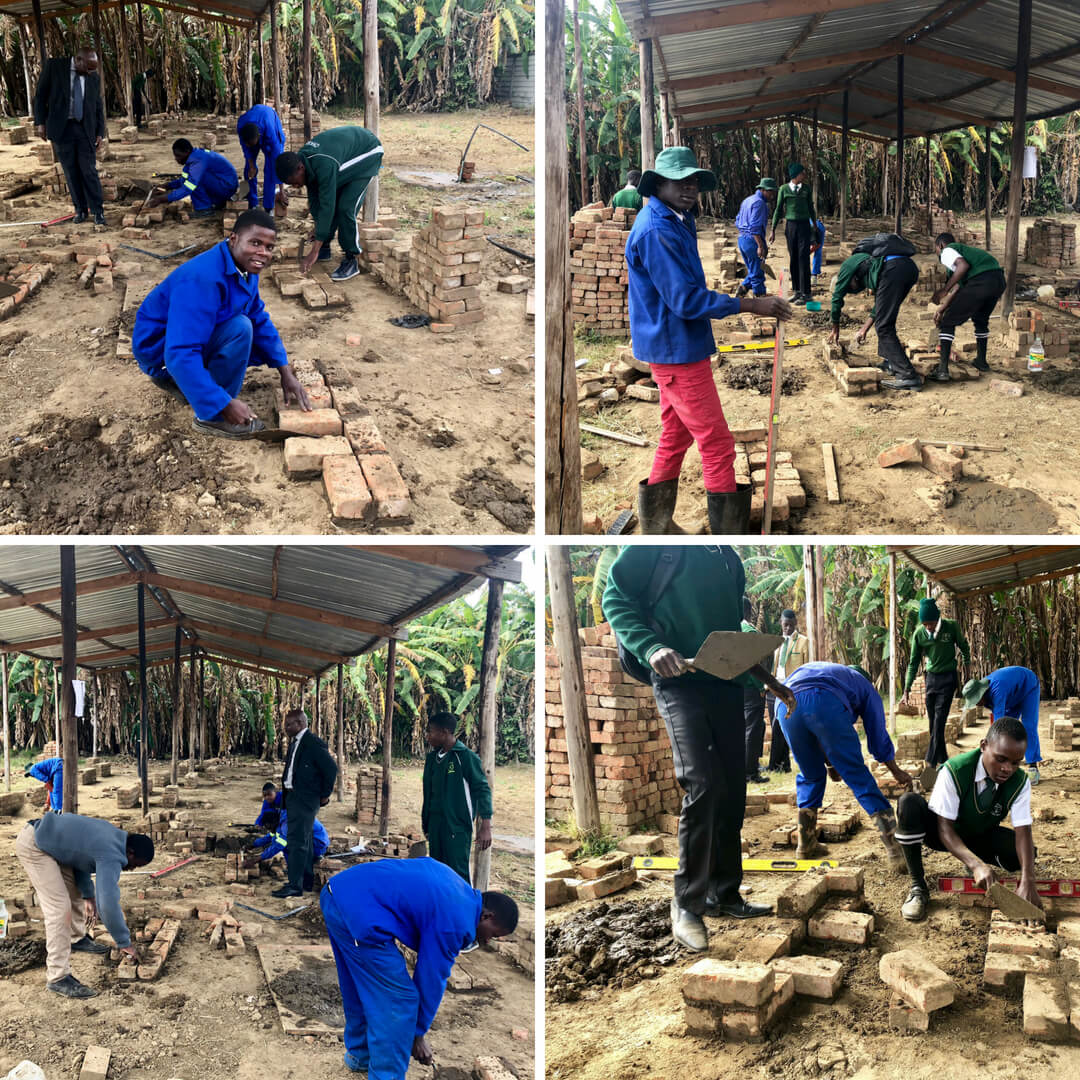 At VOH Zimbabwe we know our children are blessed with their own unique talents and gifts. Some are gifted academically, whilst some are gifted technically. We want to give each child an opportunity to find out who they are and what they're good at. We teach them academics, but also teach them practical skills outside of the classroom. This way, when they grow up, they will find these skills useful to improve their lives and take care of themselves and their families.
Recently as part of their school curriculum, they did some building!
Here's our Photo of the Week:
Don't forget to follow us on social media for more stories and pictures: