Youth Training and Empowerment: this week at VOH Africa
Welcome to our weekly news roundup! Here we share stories from each of our Villages about our Programs, celebrations, children, and staff. If you'd like to receive these updates via email, please subscribe to our newsletter.
Zimbabwe: Youth Empowerment and Training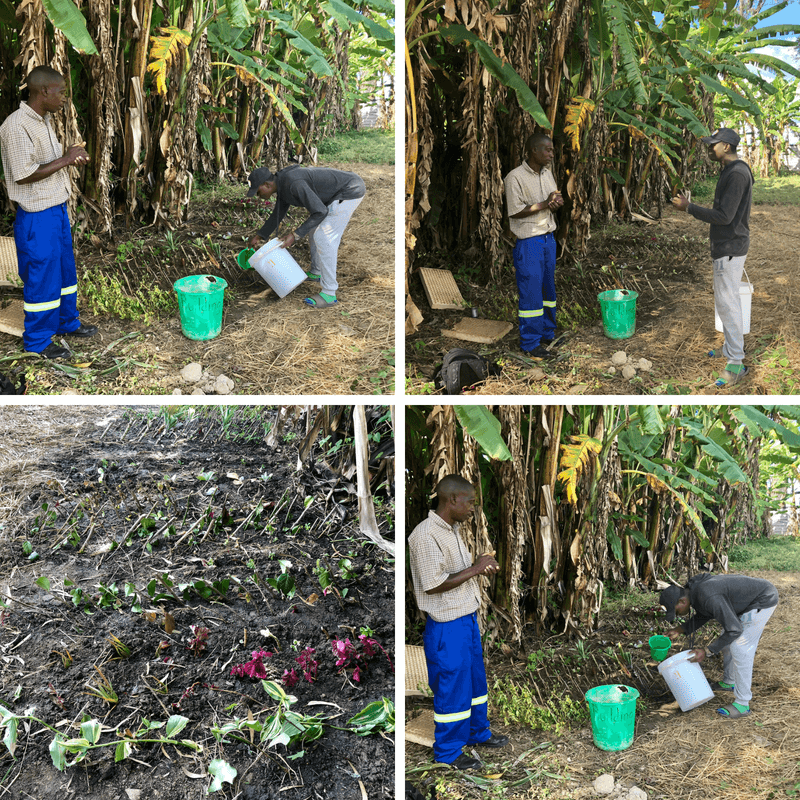 As VOH we have programs on youth empowerment initiatives and we cover areas that include building, agriculture (horticulture), and fashion/sewing.
Joseph, one of the boys at the Village, is taking a horticulture program where he is being taught how to grow flowers, hedges, and other plants. When he completes the program, the goal is for him to use these newly learned skills to support himself when he graduates and leaves VOH. For now, he can practise the skills he is learning to help with gardening around the Village.
Empowering our youth to become independent is a top priority of ours and is even in our mission statement!
Burundi: Nutritional Care

Nutritional care is important to us at VOH Burundi (and at every VOH location).
Sadly, most of the Burundi population suffers from poor nutrition. Thanks to our donors, though, we are able to offer proper nutrition to all the children in our care. This protects them from malnutrition and helps with their physical and mental development.
We are grateful for our aunties who help prepare these meals and to our donors who make this service possible!
Chongwe: Holiday Tutoring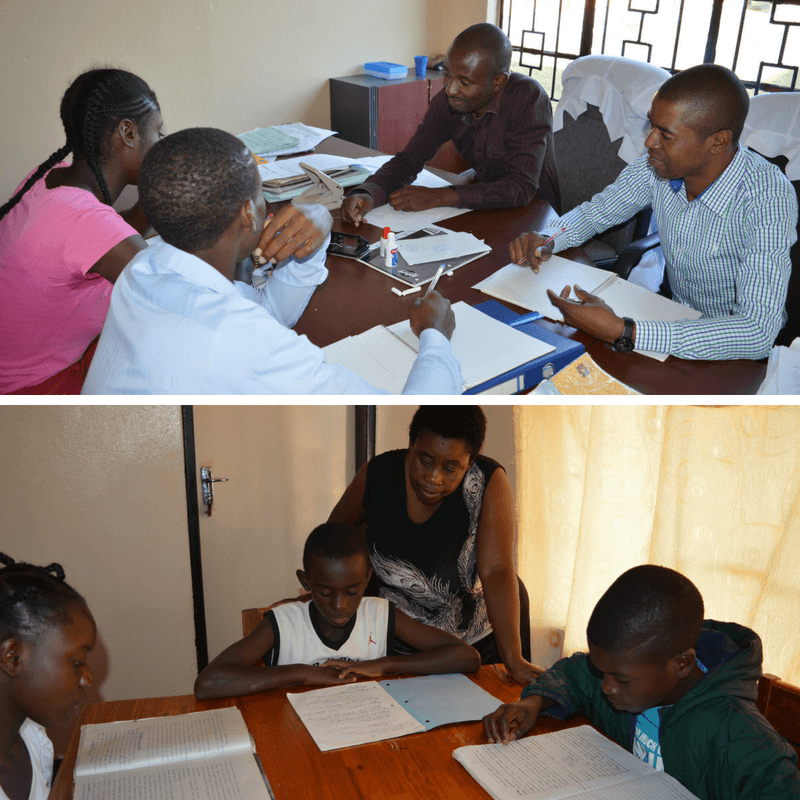 The VOH Chongwe school is closed for holidays and the children are enjoying their break. However, their studies must continue (use it or lose it!) and the housemothers are helping the children who could use extra guidance to prepare for the next term.
The school teachers are also helping some of the children–both from the homes and the surrounding community–who were having difficulties last term. These extra tutorials will ensure the children gain the confidence and ability they need to succeed!
We are grateful to our staff for offering their time to help the students in this way.
Kitwe: Meet Christine!

VOH Kitwe would like you to meet Christine. She is 4 years old and she came to use in 2016 when she was only 2.
Christine's mother died when she was nine months old and she was left under the care of grandparents who could not manage to take care of her.
Her grandmother took her to a home where abandoned children are left to be cared for. The home only keeps children up to the age of two, at which point Christine had nowhere else to go–until she was brought to us.
We are very happy to share that Christine has found a family and friends here at Village of Hope!
Malawi: Building Friendships!

At Hope Academy (part of VOH Malawi in Kauma) students value friendship.
Chisomo and Lucaya are the two little girls who always enjoy each other's company. They are both in the reception (kindergarten) class and enjoy counting numbers and colouring.
The three boys sitting in class are Sam, John, and Brave. They are also in the kindergarten class and enjoy each other's company during school break. They are all from a Kauma community and enjoy learning at  Hope Academy!
Mwanza: Meet Monda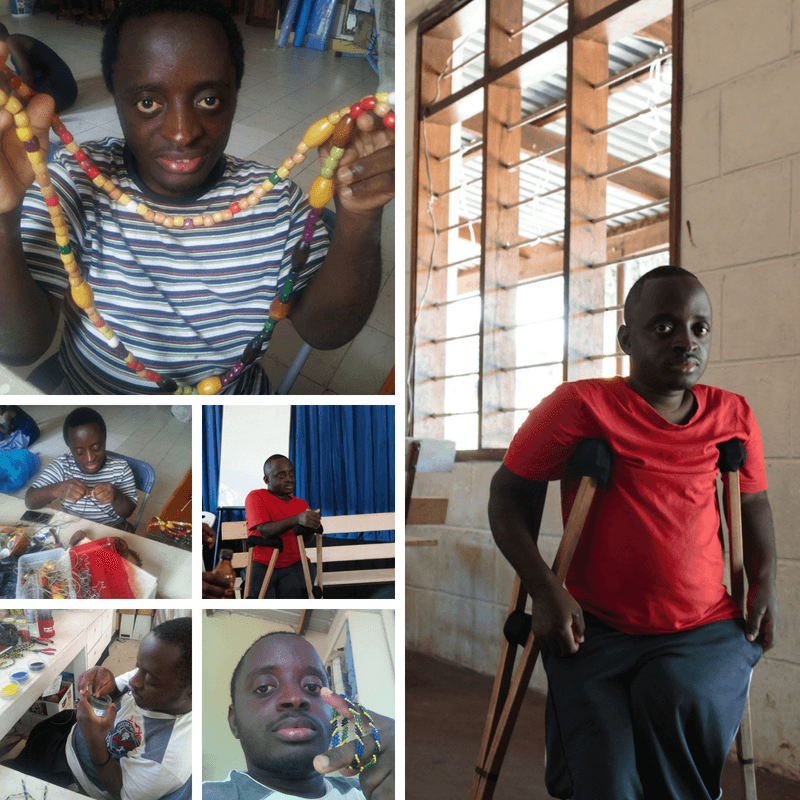 VOH Mwanza would like you to meet Monda. Monda has been at the Village since 1991. He was brought when he was two years old. Although he is disabled, he is very creative and makes beautiful jewelry.
VOH has rented a room for him in a neighbourhood called Kirumba. He will be staying a few meters away from his aunt's home.
If you would like to donate to Monda's care, we are asking for donations to fund the purchase of a Bajaj (A three-wheeler motorcycle) to facilitate his movements.
You can donate to Monda's care at vohafrica.com/donate (put "Monda" in the comments)
Don't forget to follow us on social media for more stories and pictures: