VOH Children Receive Boxes of Love!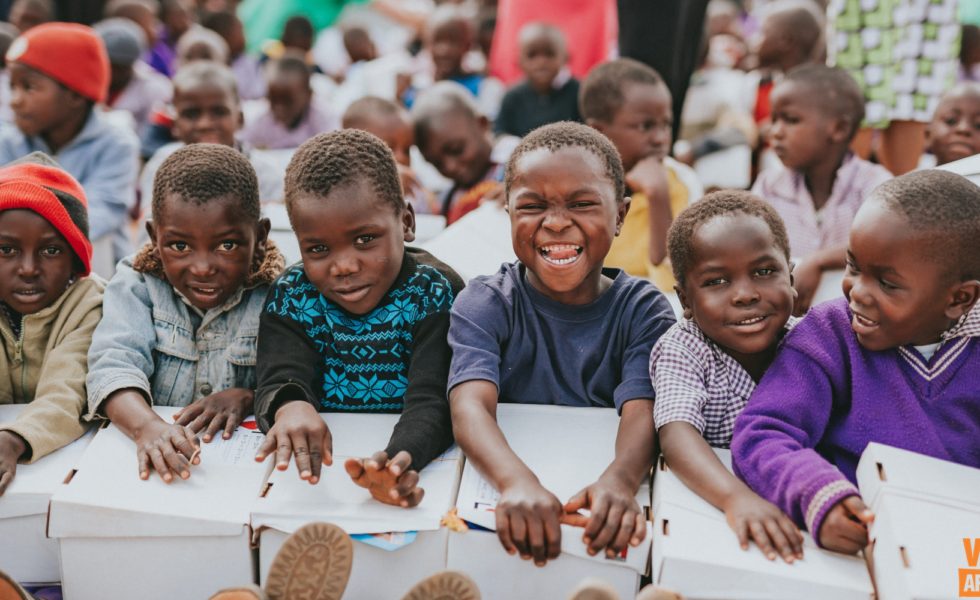 Each year, congregations from multiple churches across British Columbia fill shoeboxes with various items including school supplies, toys, candy, and clothes. These "Boxes of Love" are packed in a container and shipped to Zambia, where they are distributed to rural areas across the country and to the children of VOH Chongwe, Kitwe, and Mongu.
This was Christian Life Assembly's 15th year facilitating Boxes of Love and we are so grateful for their commitment to this project!
The container sent over from CLA included over 1,900 boxes of love.
In addition to the boxes, the shipment also contained school supplies, toys, clothing, sports equipment, office and medical supplies, and tables and chairs for the schools. Over 130 volunteers dedicated time to sorting and packing the boxes and we are so grateful to them and to everyone who shopped for items to go in the boxes.
In addition to organising and sending Boxes of Love on the Canadian side, CLA also sent a team to Zambia, who were able to help distribute the boxes.
Vanessa Lindberg is a member of CLA and volunteered with VOH Africa in the past. She's helped distribute the boxes before.
Vanessa says, "When they open their boxes full of goodies, they don't just see stuff, they see Jesus. He's inside each box."
Dorothy Humberstone, a long time member of CLA, has taken many missions trips. This year, she took her granddaughter with her to Zambia and they both helped distribute the boxes.
"I have been to Zambia three times," Dorothy says. "I brought my granddaughter Stephanie with me this year. I want each of my eight grandchildren to experience a missions trip and I am thankful I am able to share the experience with them!"
Dorothy says her grandchildren and her pack Boxes of Love every year since the project started fifteen years ago.
"In our family, the number of boxes that we have filled over the years is approximately 300," she says. "My past two trips I was able to recognise boxes of love that were packed by my family when giving them out in Zambia. I got to experience the joy that the boxes brought to all the children. We were thrilled to see the smiles on their faces. This encouraged us as a family to continue filling as many boxes as we can each year. When we were in the children's homes, we could see the boxes of love the children had received in previous years piled up in their bedrooms. They truly treasure the boxes and I feel so privileged to be able to help bring some joy into the children's lives."
We are so grateful for Dorothy, her family, and all the other individuals and families who are committed to keeping Boxes of Love alive by dedicated their time, money, and, most importantly, their hearts.
We would also like to extend a huge thank you to all the participating churches who make this program a success:
Christian Life Assembly (all campuses)
Ladner Christian Fellowship (Ladner)
Evangel Pentecostal Assembly (Edmonton)
Highway Christian Fellowship (Sidney)
Coquitlam Alliance Church (Coquitlam)
Living Waters Church (Fort Langley)
Here are some images from this year's distribution: