Giving out Bibles: this week at Villages of Hope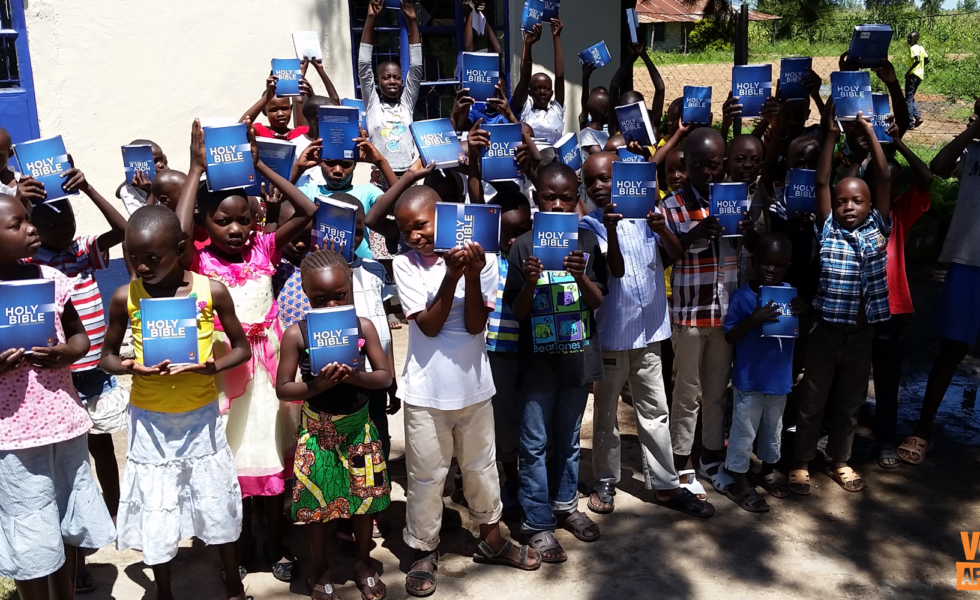 Here's what's happening this week at Villages of Hope-Africa…
*
Kenya: Giving Out Bibles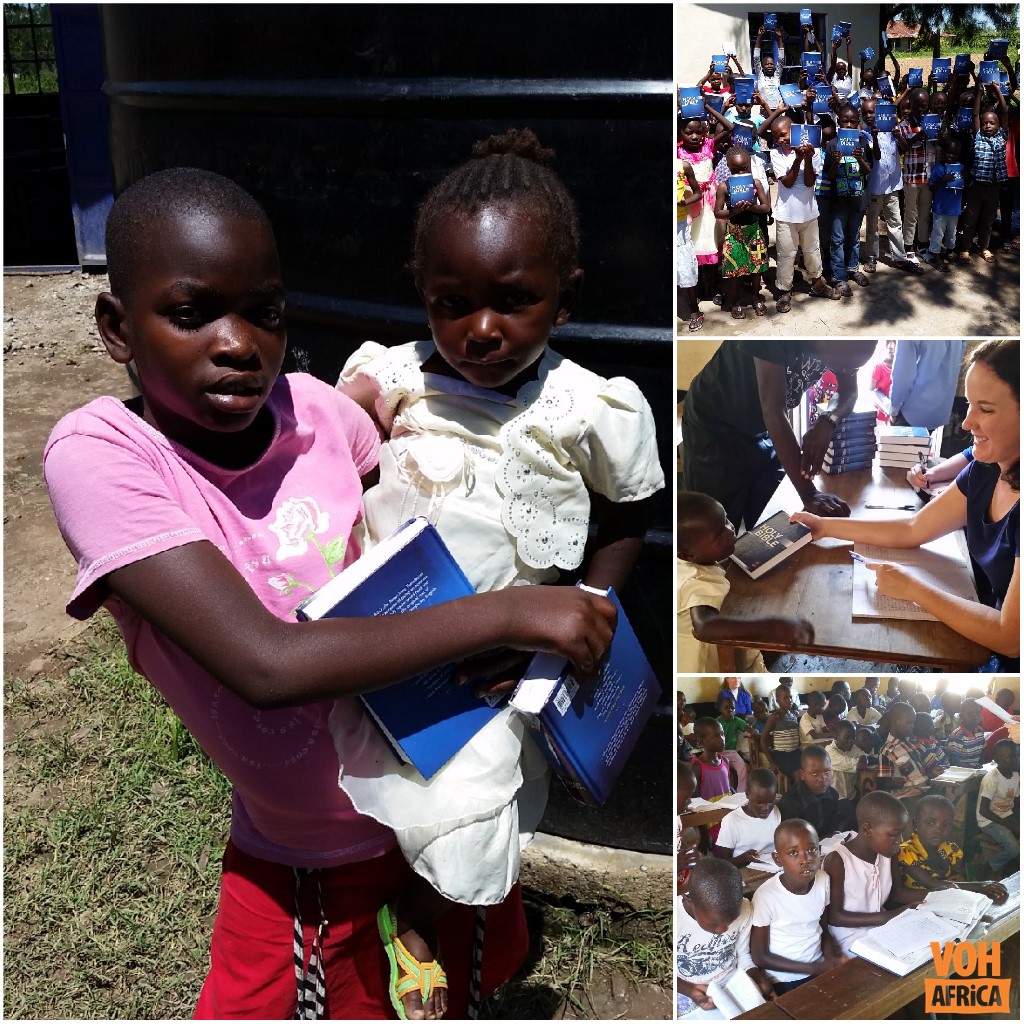 At our Sunday School program for VOH Kenya, we were able to hand out Bibles to every child and youth attending. We handed out 150 Bibles in total! The children are diligently learning to look up Scriptures, following along in their new Bibles with the teachings. We already had reports back from the community, that the children are reading their Bibles every night at home!
---
Burundi: Cultural Dance Club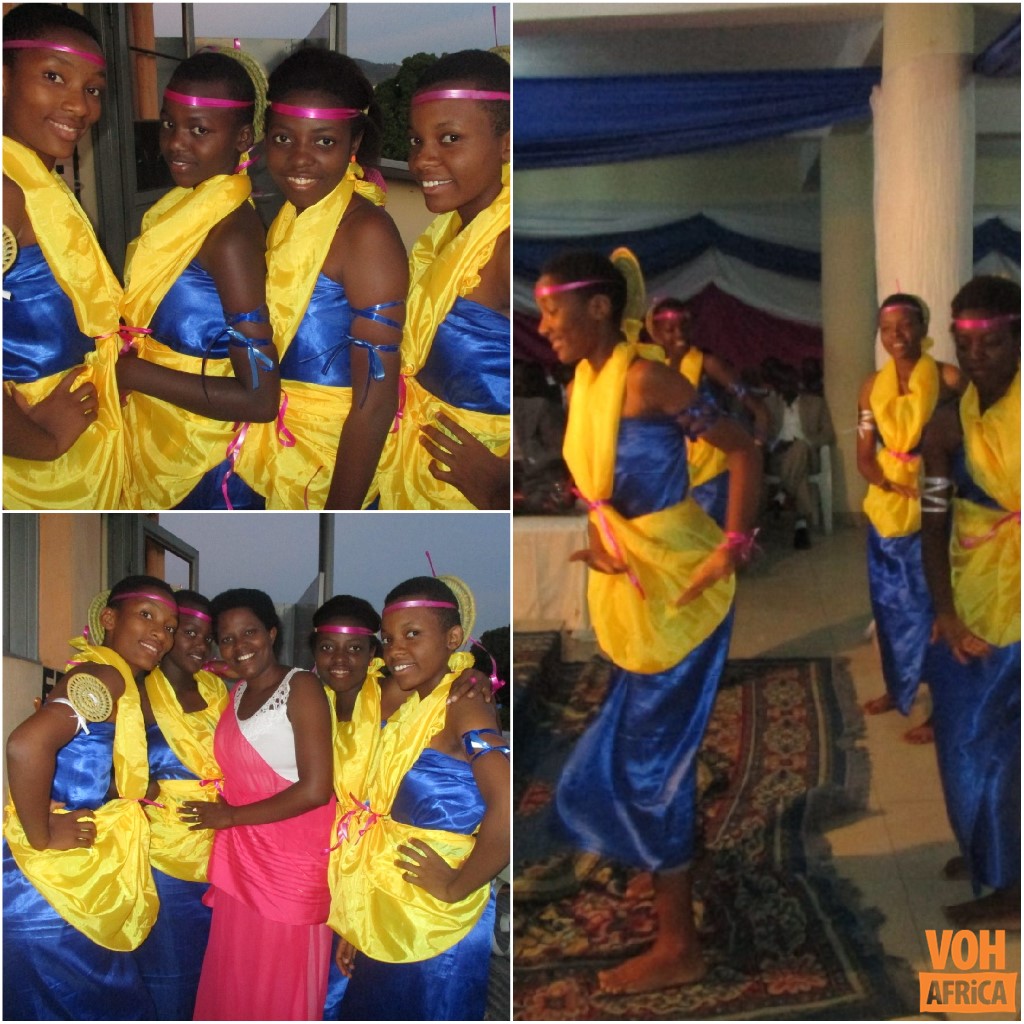 VOH Burundi began a cultural dance club to help our children remember our history and traditions. Today, we are amazed at how well how our young girls are doing! They are even invited to different ceremonies in our community such as weddings and other special celebrations. They are paid for the good work they do and are then able to use the funds to purchase things they otherwise couldn't such as clothing and shoes.
We are proud of our young girls!
---
Chongwe: Welcome, CLA!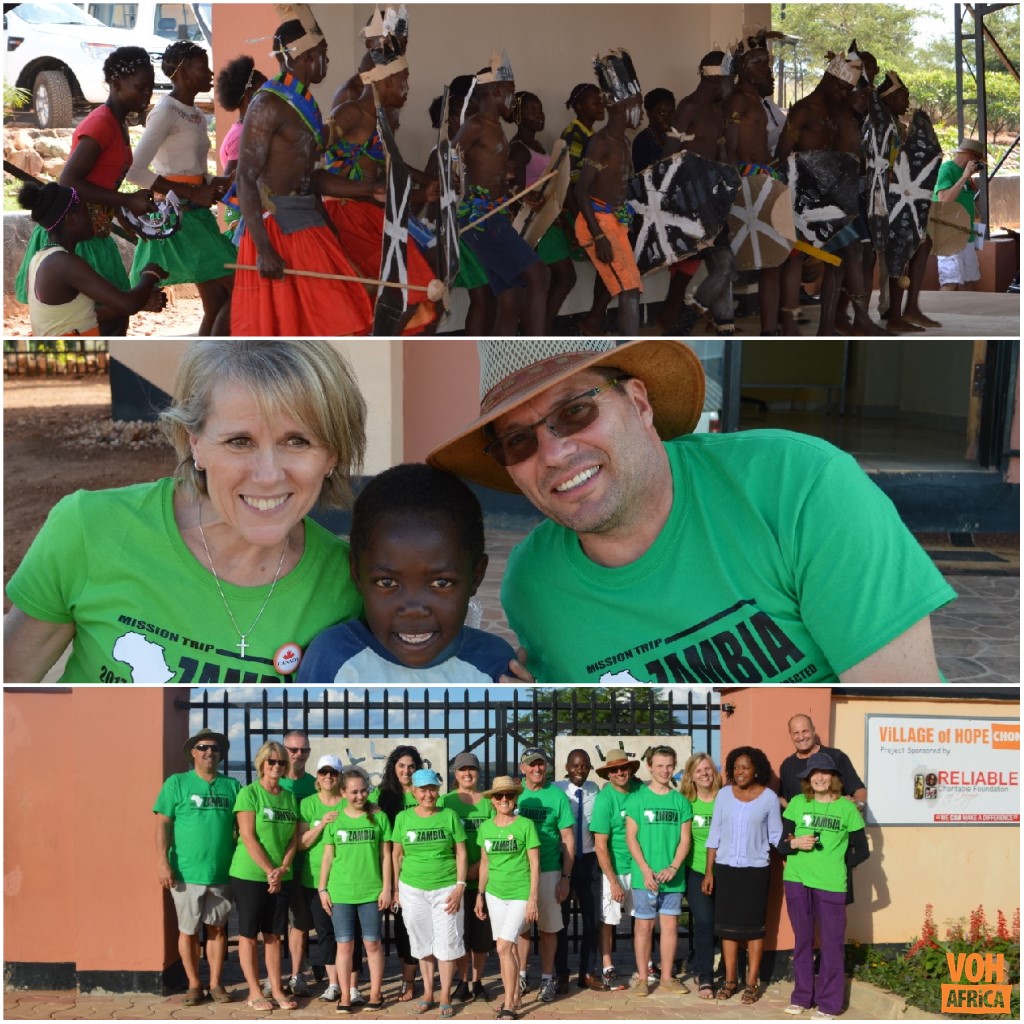 This week at VOH Chongwe we welcomed a team from Christian Life Assembly in Langley, BC. The team came by to visit us for the day before heading to VOH Kitwe. We had a great time together as we shared some special songs and testimonies. In turn, they lead us in fun games and activities. Some of the team members also met their sponsor children!
We appreciate them for their love and support towards the ministry of Village of Hope!
---
Kitwe: CLA Visits
VOH Kitwe was excited to receive a team from Christian Life Assembly in Langley, BC. The team blessed both the children and staff at VOH, but the blessings also extended into the surrounding community.
Mothers were invited to the Village to receive baby clothing. Here the Head Teacher is addressing the community mothers in our school chapel before the distribution began.
The team enjoyed meeting and blessing these young mothers and the mothers were so happy and thankful.
---
Malawi: Meet Mwandida

Meet Mwandida. The name Mwandida means "you have hated me" and this is a reflection of the desperate circumstances she was born into. Despite her small frame, standing only 2' 8″, Mwandida is 4 years old. Due to the extreme poverty of her family, she came to VOH Malawi very malnourished, thus her small stature.
Both her mother and father have passed away and she lives with her grandparents near the Kauma Project. In the last year, Mwandida's energy level has skyrocketed. You can see by her wonderfully round cheeks that she is now very well nourished. Indeed, her energy levels at our preschool confirm this truth daily.
Despite the harsh meaning of her name, our prayer for Mwandida is that she will have a life of love and hope; not hatred.
If you want to help someone like Mwandida you can sponsor a VOH child at vohafrica.com/child-sponsorship
---
Mongu: Welcome, Life Church!

We were so blessed to have a team from Life Church in Cape Town, South Africa come and help out around the base at VOH Mongu! This team of 12 has been a blessing at the homes, helping us finish decorating some of the mothers' rooms, common areas, and bathrooms. They've also spent time playing sports with the children and helping our Save A Life team do home visits to children on the feeding program.
Thanks so much to Life Church for sending this amazing team up!
---
Mwanza: Meet Paul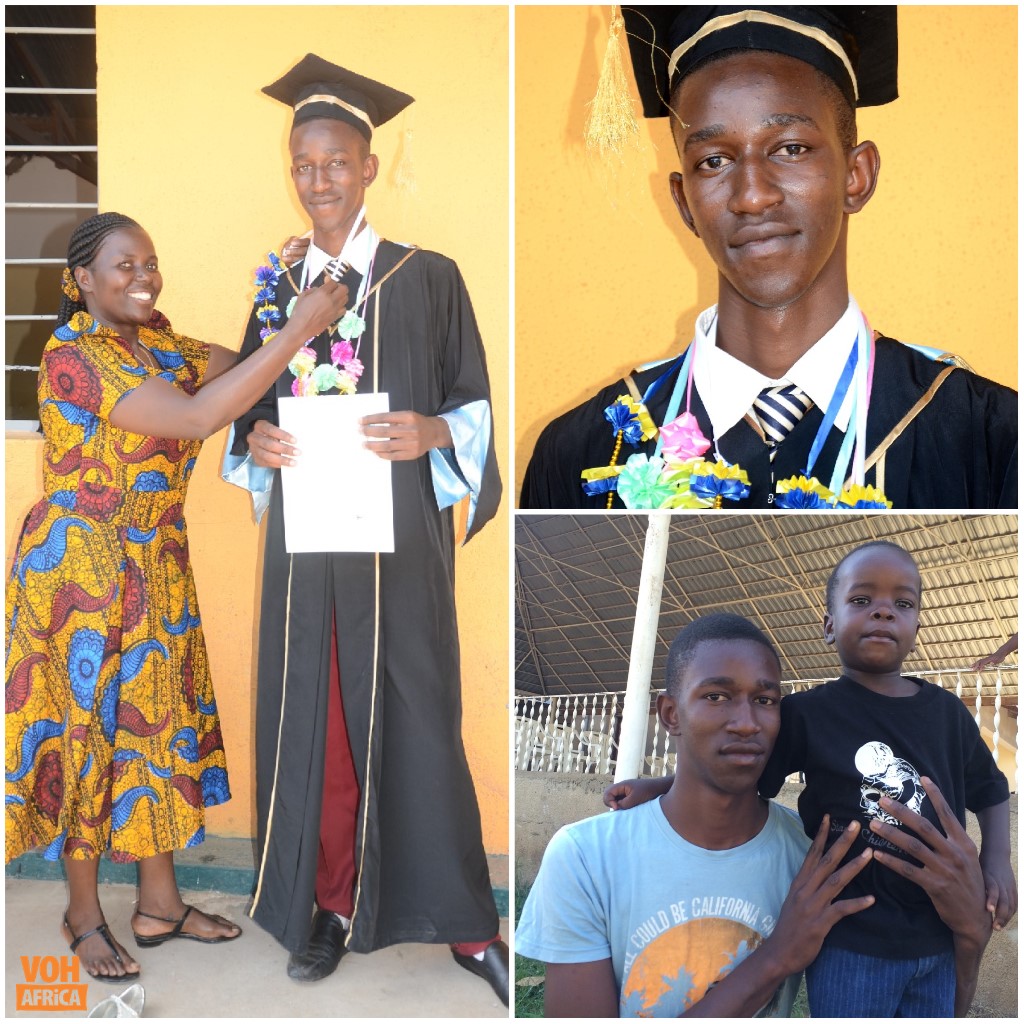 Meet Paul. Paul is 20 years old and has lived at VOH Mwanza most of his life. He now lives in the new Youth Home where he is gaining life skills and learning how to live independently with the support of the VOH Community.
Paul graduated Secondary School last year and has been helping in the office at VOH Mwanza while he waits to hopefully go off to College later this year. He has been extremely helpful in organising events, running errands, helping with office work, and taking many of the Facebook photos you see each week!
Paul also leads the dance club and is involved at church. We know God has amazing things ahead for Paul and we can't wait to see him succeed!
---
Zimbabwe: Hosting Missions Zimbabwe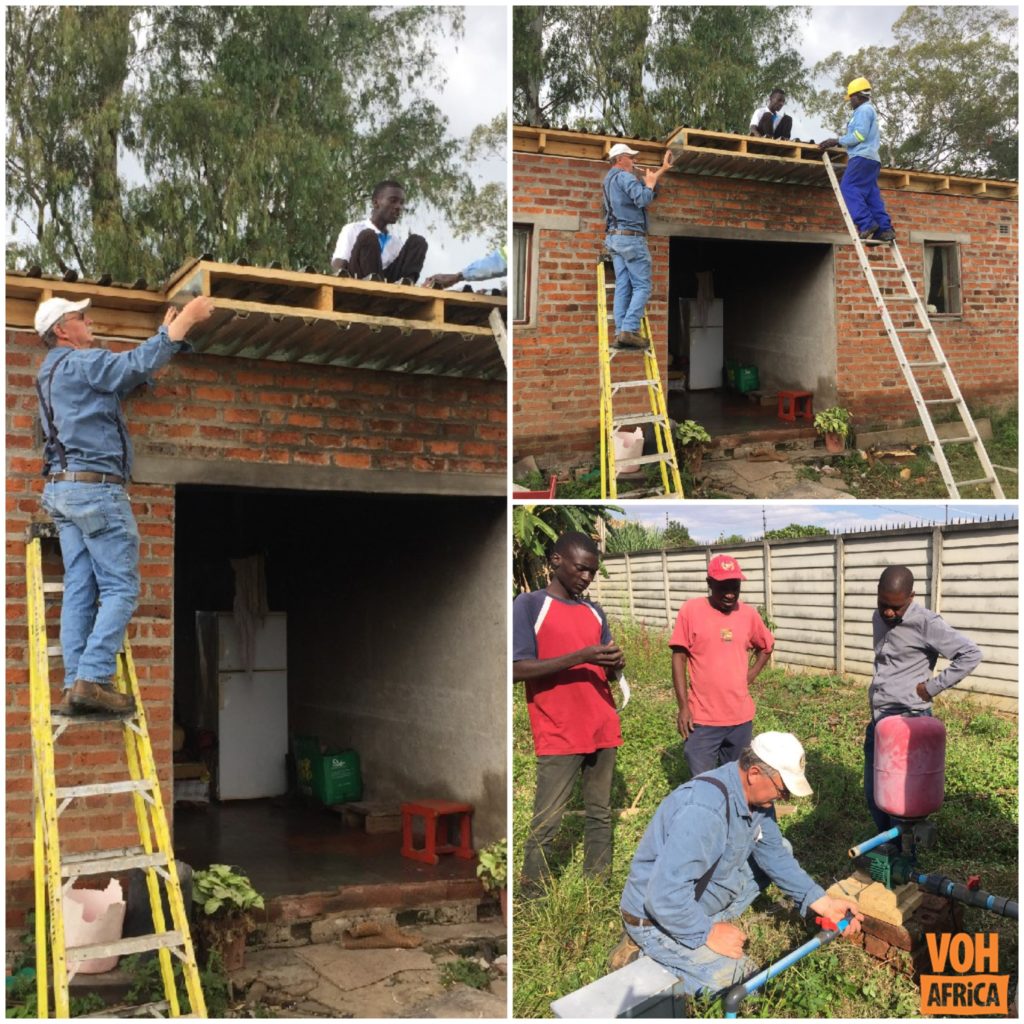 VOH Zimbabwe is glad to host Missions Zimbabwe from Hanover, Ontario. The team came to work on the roof for youth homes that we are renovating and to do plumbing repair work. This is all to ensure the children's homes are set up properly and safely. We thank the Team for coming and being a part of bringing hope to children at VOH!
---
Latest Blog: Where Are They Now? Aubrey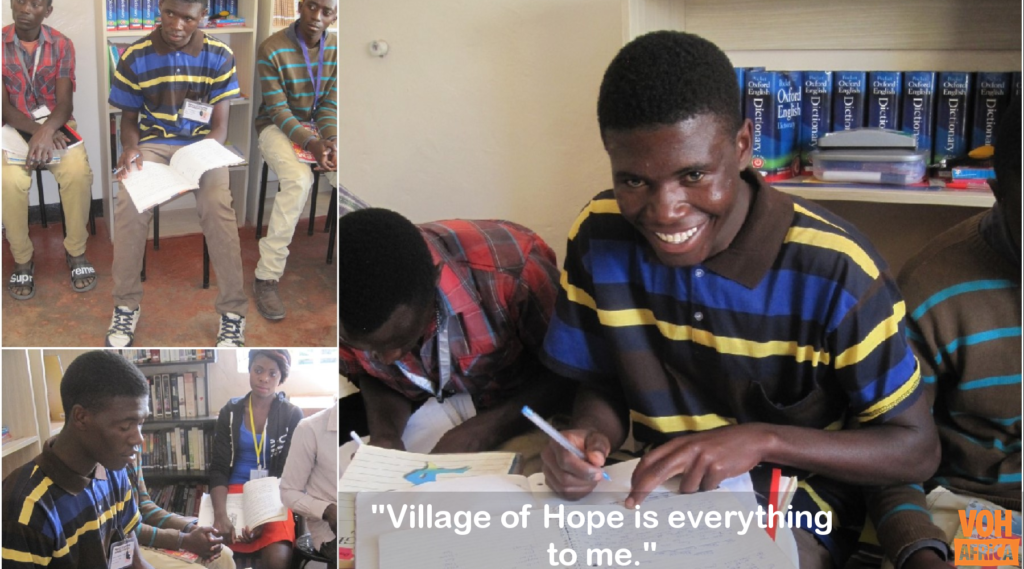 "Village of Hope is everything to me. I started School in grade 1 and completed my grade 12 here at VOH. I have been helped in so many ways. I have been given education and have been helped spiritually…" read more
---
Photo of the week:
---
Receive these updates along with our monthly newsletter via email by subscribing  HERE