Boxes of Love Arrive in Kitwe: this week at VOH Africa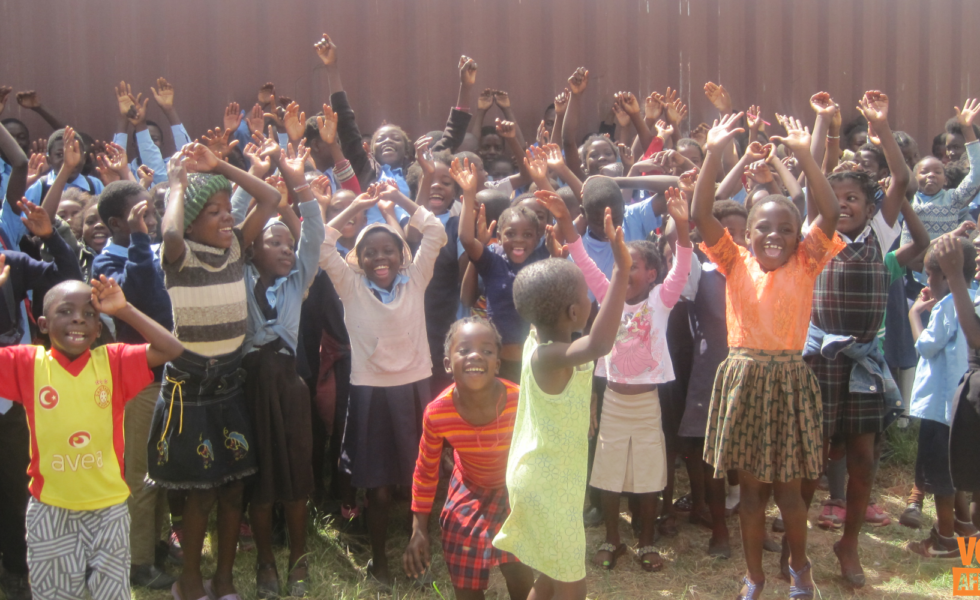 Here's what's happening this week at Villages of Hope-Africa…
*
Kitwe: Boxes of Love Arrive!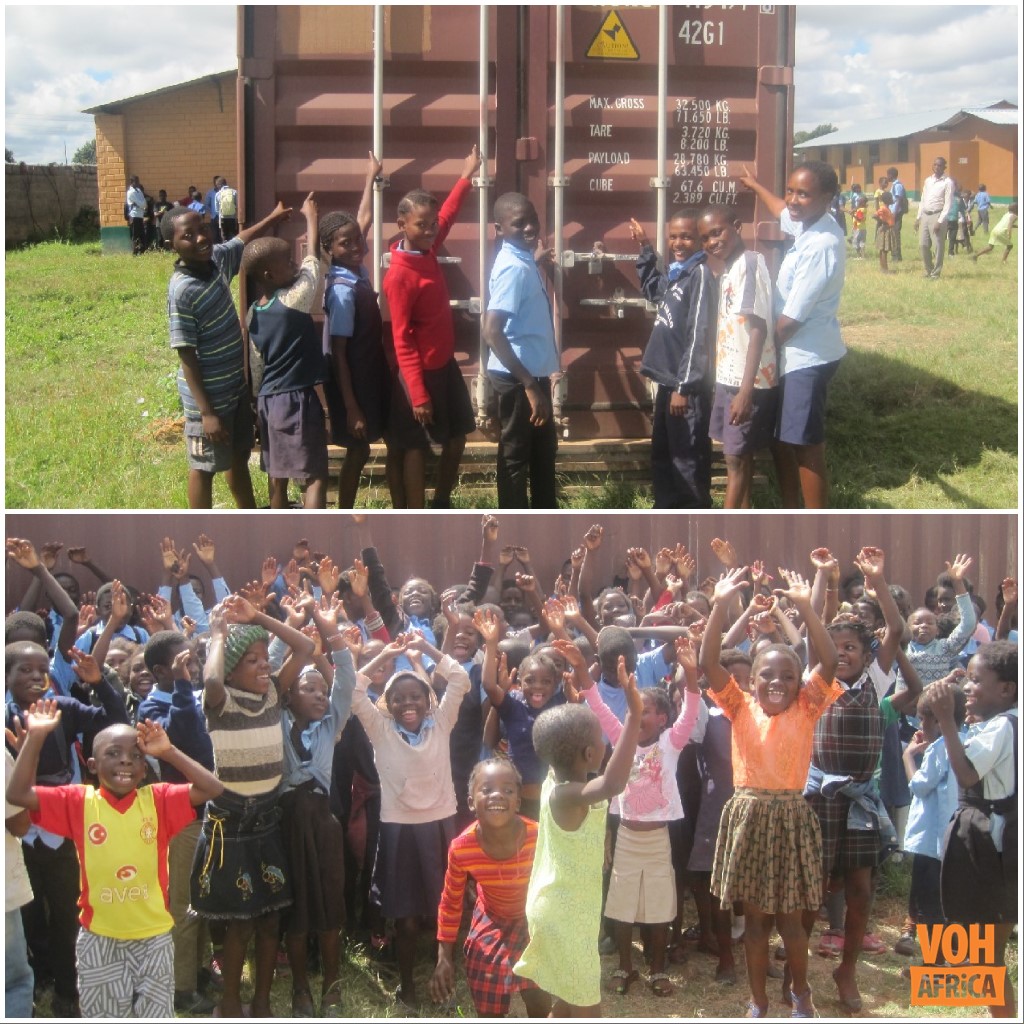 The Boxes Of Love container arrived at VOH Kitwe over the weekend! When the children came to school on Monday, they found it and were so excited! We as staff love seeing our kids so happy!
We are grateful to the Christian Life Assembly Church in Langley, BC for mobilising a container annually to send Boxes of Love, school supplies, and clothing for the children. Thank you also to all the churches and individuals who participated in gathering the items and preparing the boxes that are sent.
Burundi: Free Education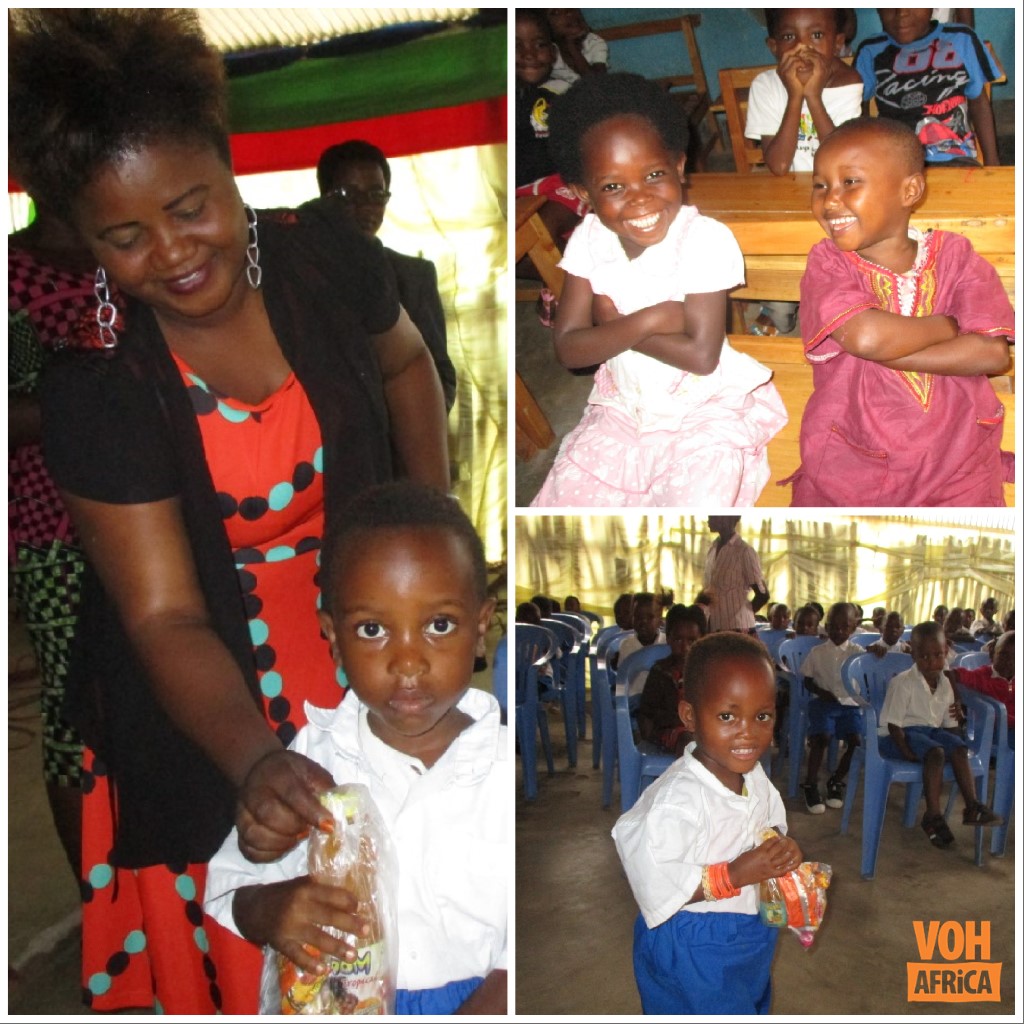 The free education provided by VOH Burundi makes it possible for children in our surrounding community to attend school. These new preschool children could not afford to attend local schools, which is where VOH comes in. We are happy we can bring hope, not only to these children but also to their mothers who are mostly widowed or abandoned. Love is not words alone, but also actions!
---
Chongwe: Vegetables!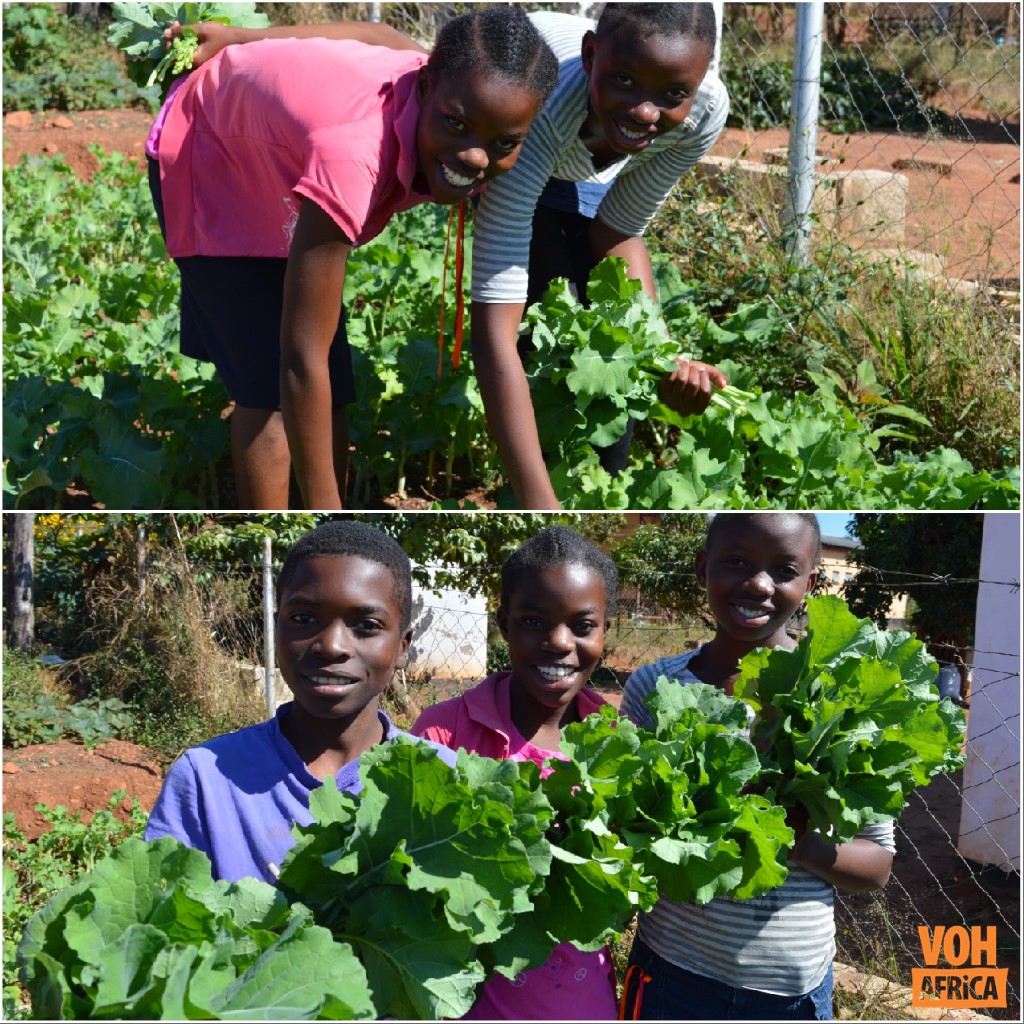 This week at VOH Chongwe the kids were so excited to have a good yield of the vegetables, which they had planted in their gardens. They planted the seeds, watered, and weeded and now they are taking home the results of their efforts and will be enjoying them together as a family. We continue to use the conservation way of farming at our Village with great success!
---
Kenya: Welcome, Preschoolers!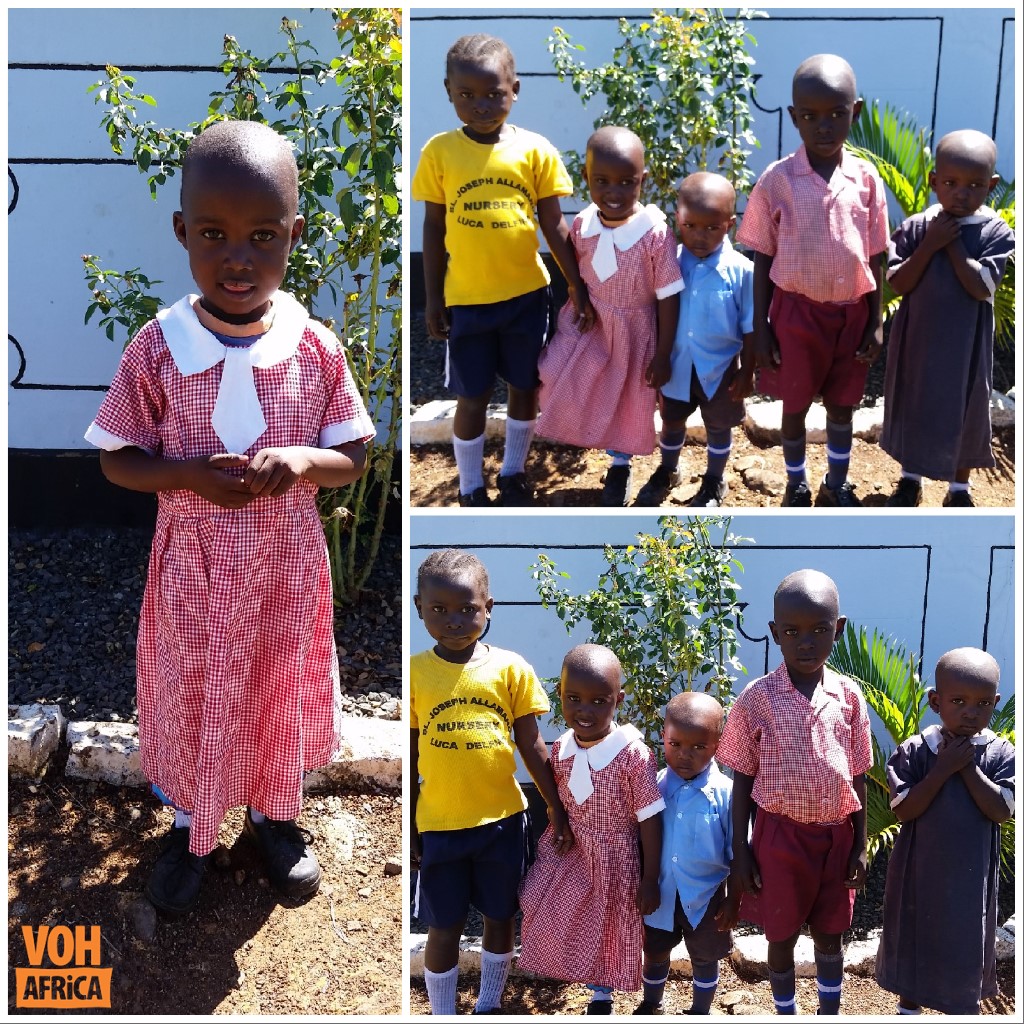 In May our school at VOH Kenya started Term 2. Joining us this term are 5 new preschoolers. They have joined our Early Childhood Education Program in both the baby (1st year) and Middle (2nd year) classes.
These children come from homes in our surrounding community where poverty is present and the families or guardians are unable to fully meet the children's needs.
At VOH Kenya school, they receive a high-quality education, nutritious breakfasts and lunches, and, most importantly, they receive love. Welcome, preschoolers, to the VOH Kenya family!
---
Malawi: Student Success!

This week at VOH Malawi we are celebrating three of our students who came in near the top of their classes. Keme (yellow dress) achieved 2nd place out of 38. Fiuni (red shirt) achieved 2nd place out of 78. And Daniel (white shirt) achieved 5th position out of 100 in his grade. Congratulations to each of these excellent students!
---
Mongu: Friendship and Bonding

The children at VOH Mongu are about to head back to school after their school holidays. But the kids at the homes are taking advantage of their last few days of holiday and playing lots, spending time with friends, and having fun with family! We love seeing the friendships and family ties that continue to grow.
---
Mwanza: Meet Ashley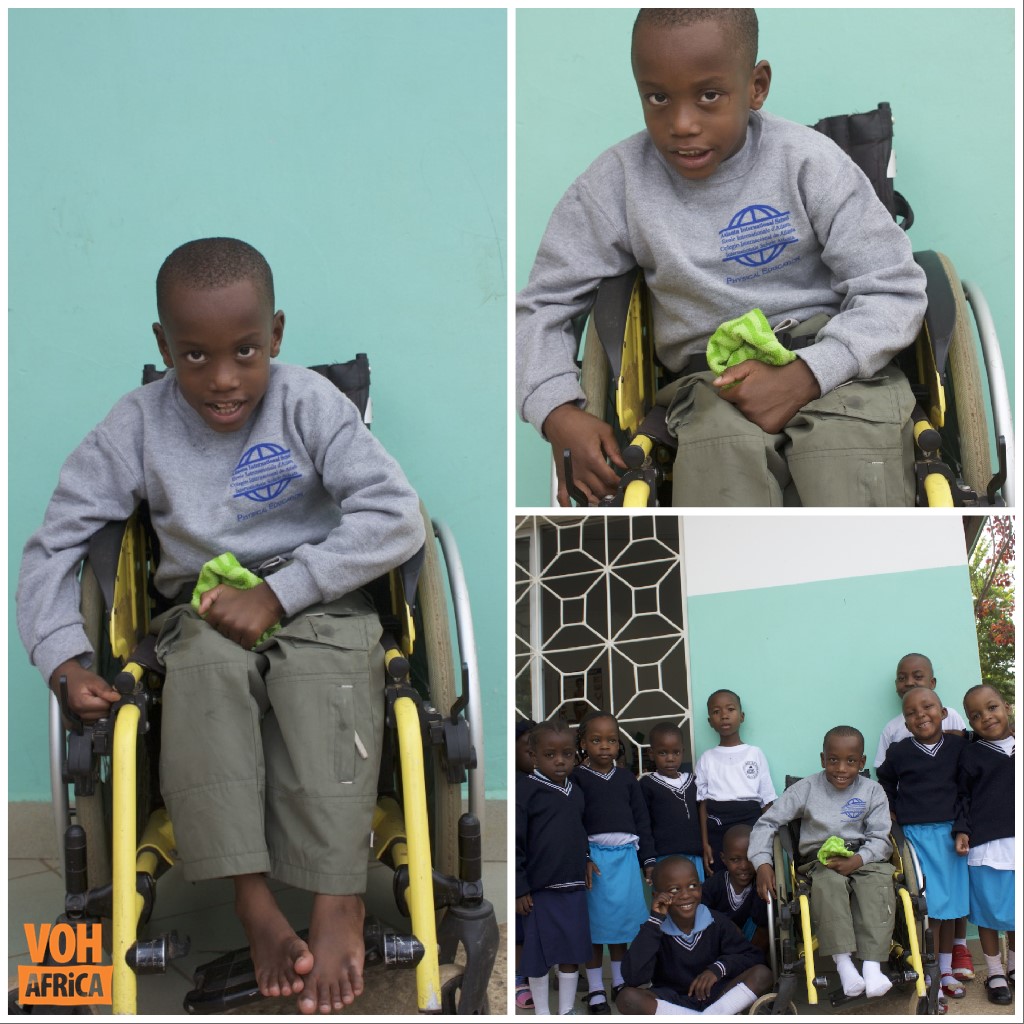 Meet Ashley. Ashley is 7 years old and recently moved to VOH Mwanza from another children's home. Ashley has a physical disability and uses a wheelchair. He is very smart and is enjoying going to Kindergarten at VOH Pre- and Primary School. He likes to draw and read and has a very sweet personality. He is settling in well at the Village and everyone is very happy to welcome him!
---
Zimbabwe: Staff Preparation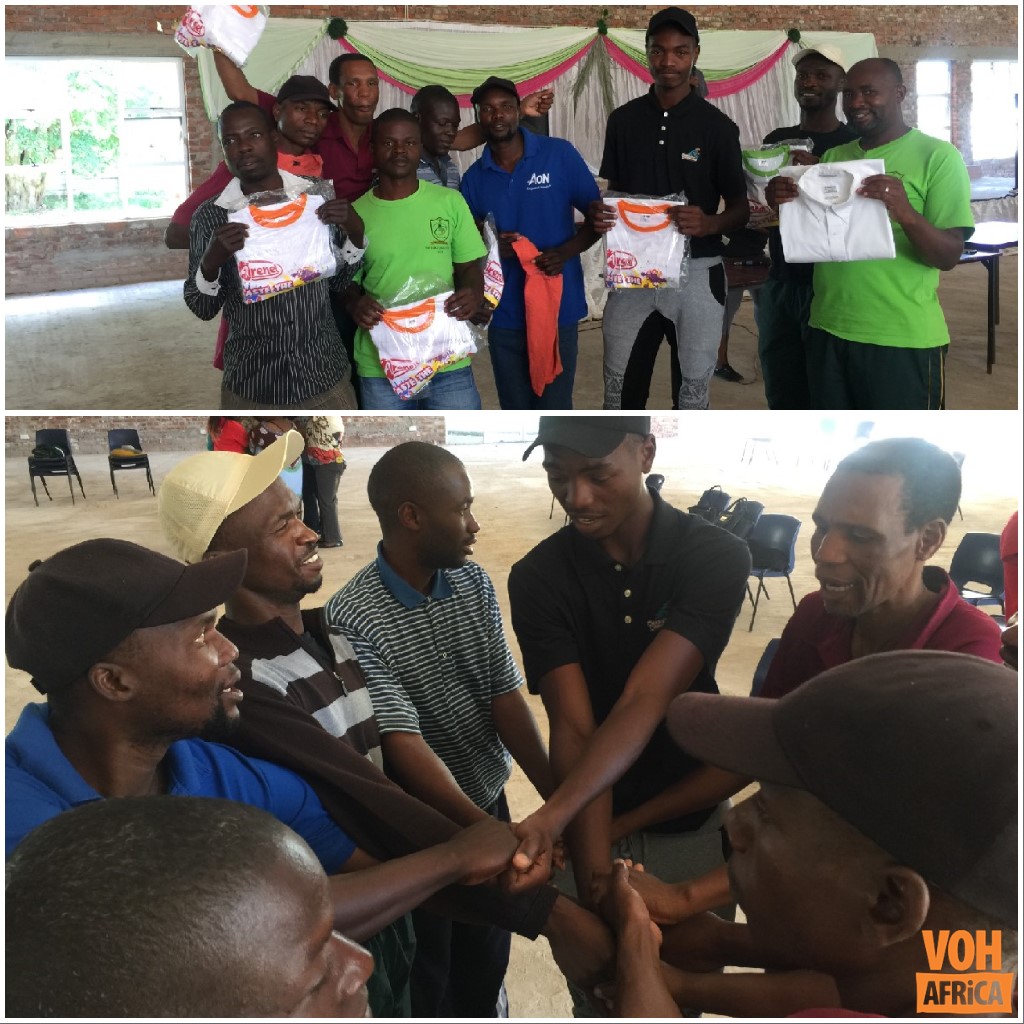 At the start of every school term, VOH Zimbabwe staff come together to reconnect in preparation for the term. Here the staff took the time to dance and present a skit depicting the mission, vision, and values of the Village of Hope. The winning team of presenters had prizes waiting. It's all about children and we are grateful to be a part of the team!
---
Latest Blog: Where Are They Now? Aubrey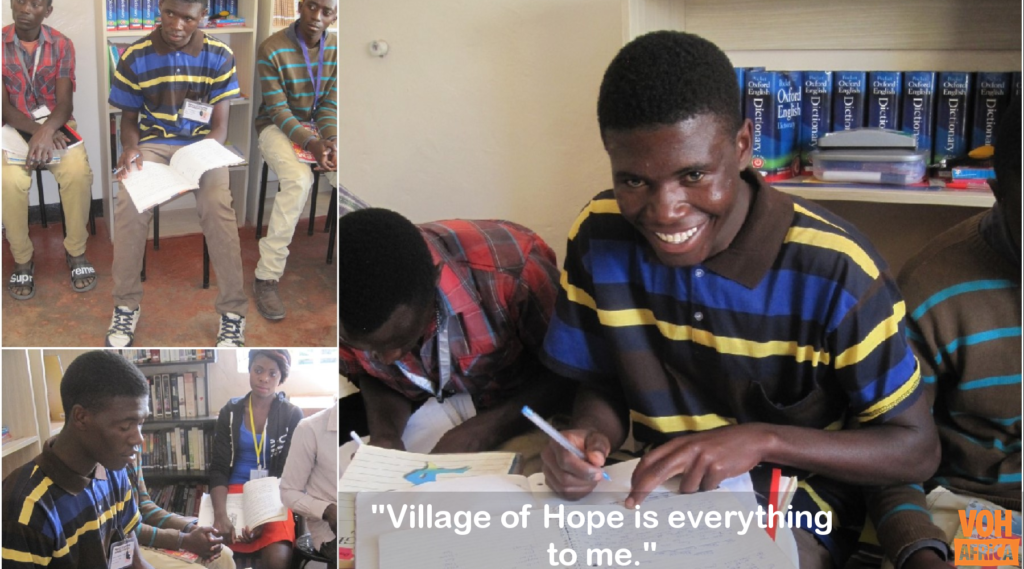 "Village of Hope is everything to me. I started School in grade 1 and completed my grade 12 here at VOH. I have been helped in so many ways. I have been given education and have been helped spiritually…" read more
---
Photo of the week:
---
Receive these updates along with our monthly newsletter via email by subscribing  HERE