New Youth Transition Home: this week at VOH Africa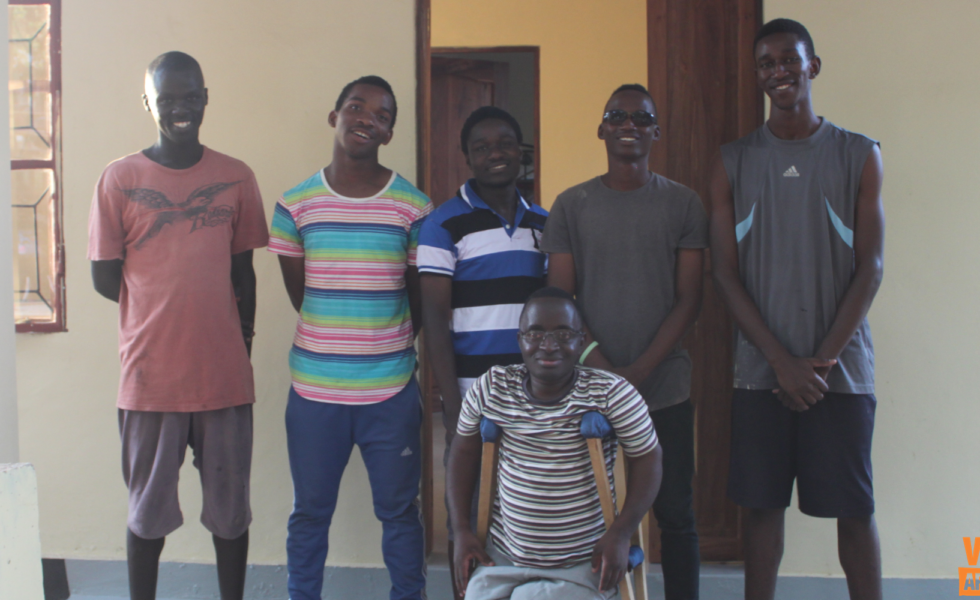 Here's what's happening this week at Villages of Hope-Africa…
*
Mwanza: New Youth Transition Home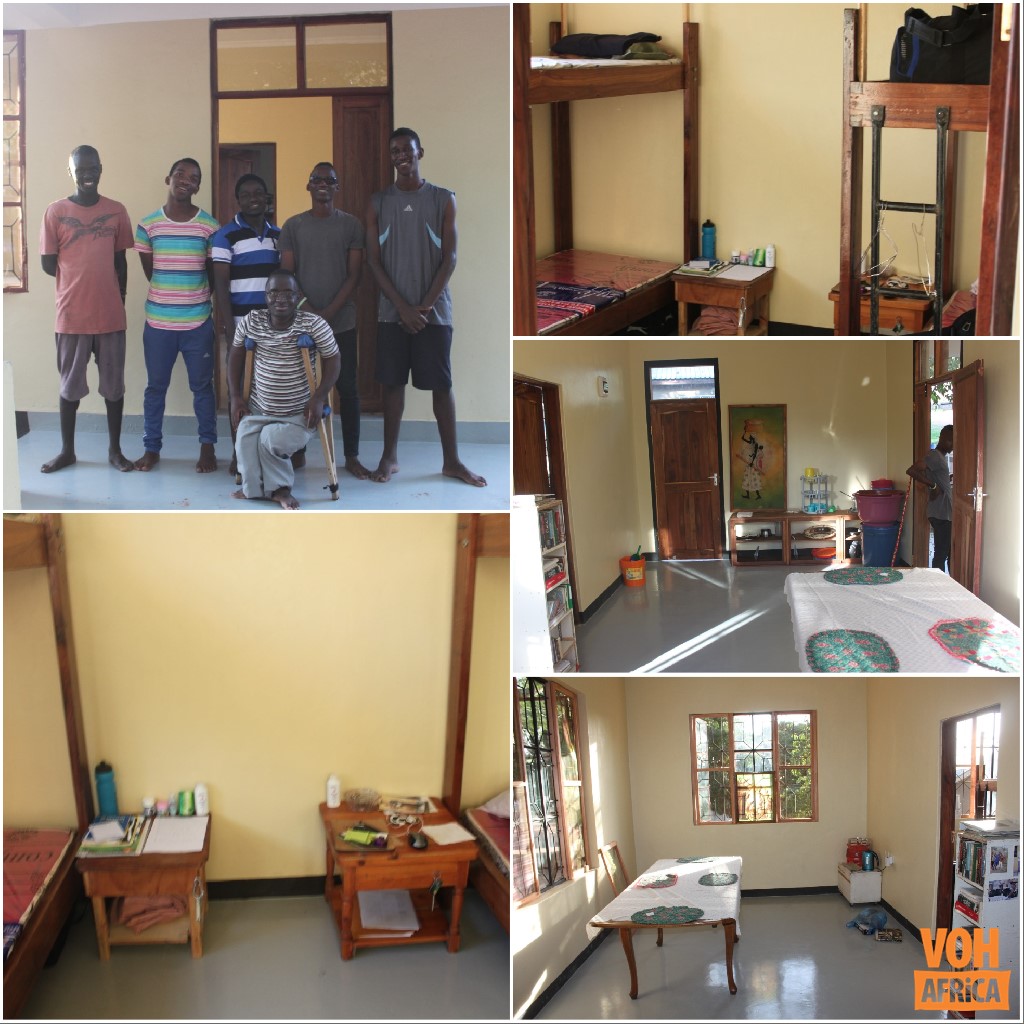 We are excited at VOH Mwanza to open our first Youth Transition Home! This will be a place for our recent high school grads to begin learning how to live independently while acquiring important life skills and preparing for future studies or training.
We had our first group — six young men move into the home last week. They are getting settled and are excited about this new opportunity. We are very thankful to Portico Community church in Mississauga who raised the funds for this youth home.
---
Burundi: Congratulations, Nadine!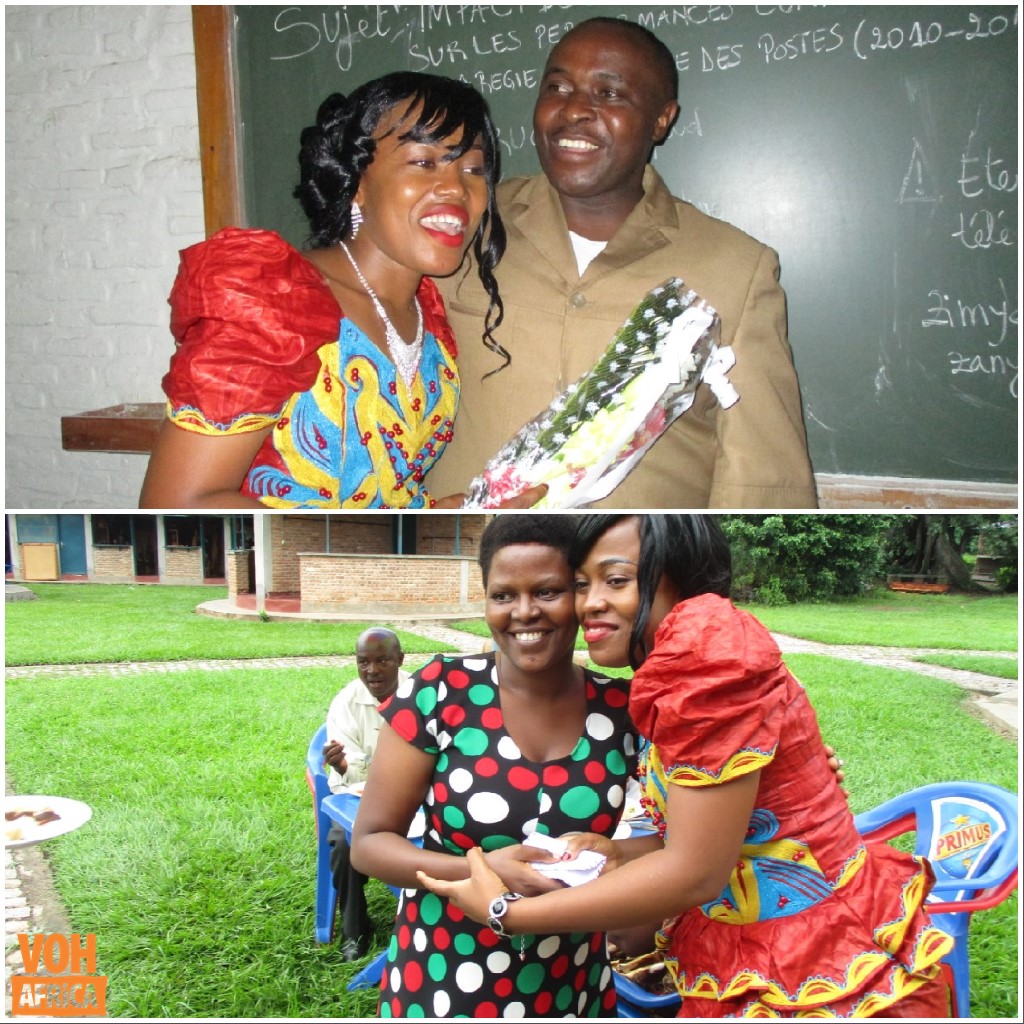 VOH Burundi celebrates with Nadine Nyirantama, one of our lead team members at the Village and wife of Delson, the Village Director. Nadine just graduated from University with a degree in Economics and Business Studies. We are proud of her and send congratulations to Nadine and her family!
---
Chongwe: Height and Weight Tracking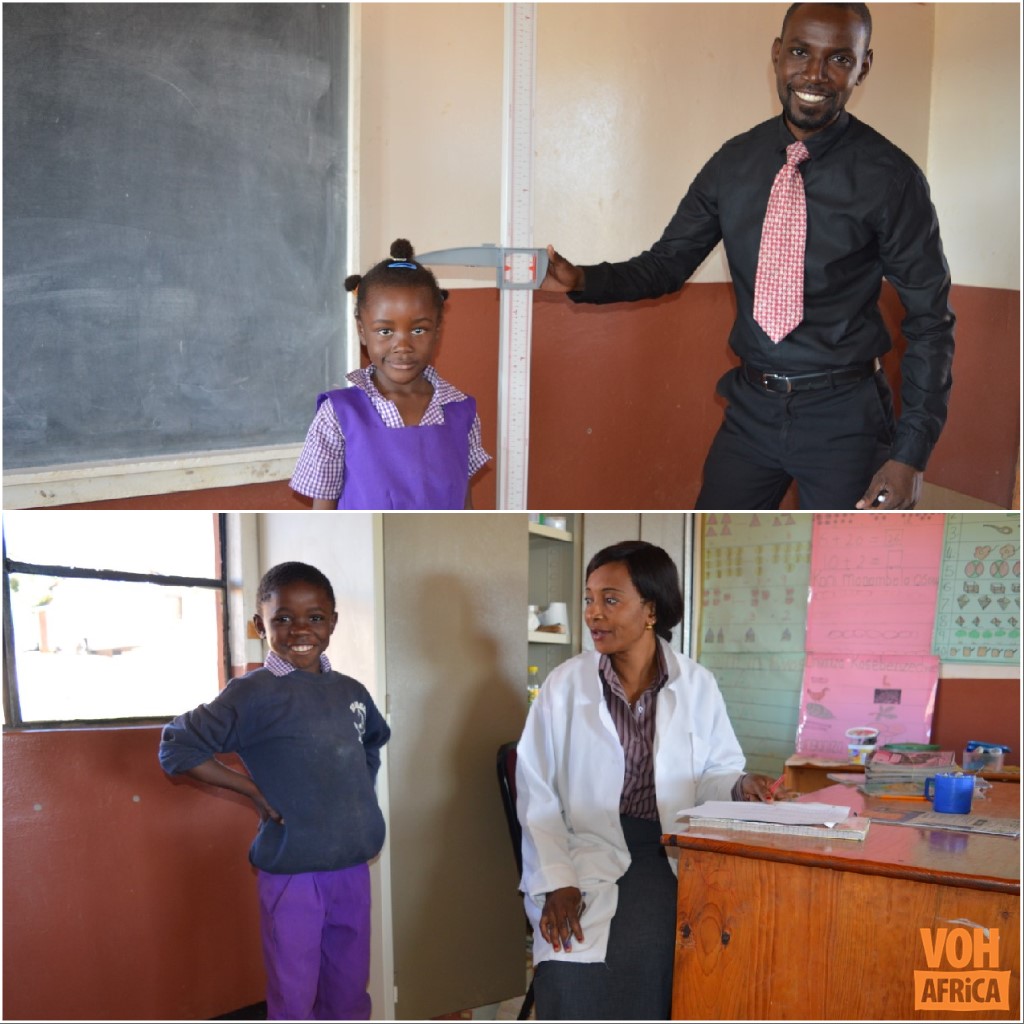 This past week at VOH Chongwe it was time for the annual recording of our children's height and weight. Taking these measurements each year is one of the ways we can track our children's health to ensure they are growing at a normal rate. We are so happy to be able to provide our children with the best care possible thanks to our feeding and healthcare programs.
---
Kenya: Backpacks of Goodies!

At VOH Kenya all 320 children received a backpack full of school supplies, personal items like toothbrushes and toothpaste, refillable water bottles, and treats. They were all so excited to receive these special blessings.
The biggest hit in the bags for the children were the lollipops! We are so grateful for the gift funds sent to purchase these backpacks.
---
Kitwe: Meet Benson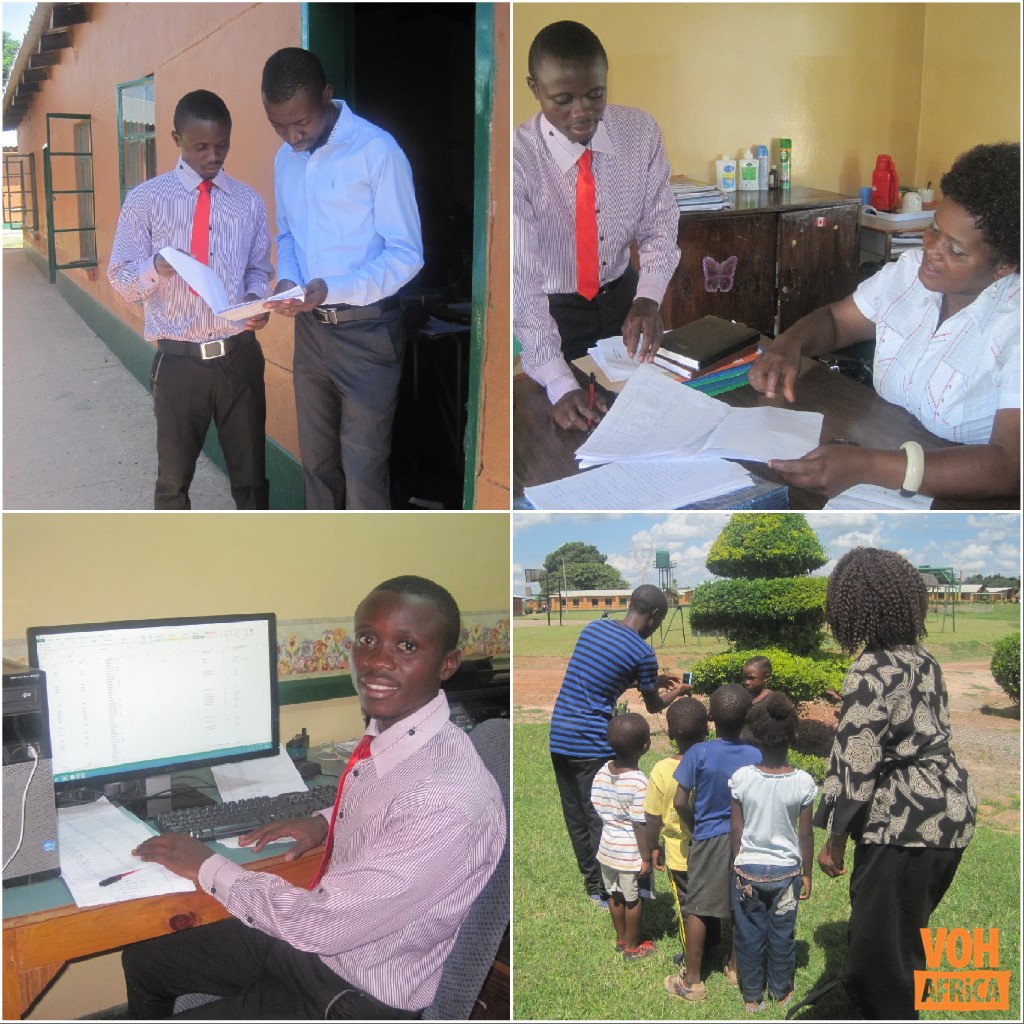 VOH Kitwe is happy to introduce Benson Simfukwe, our new Office Assistant. Benson is a VOH Kitwe graduate from our Youth Empowerment program. He is a very innovative young man and has strong computer skills. Benson has done extremely well in this new role already and particularly enjoys taking photos of the children–one of the many tasks he is responsible for.
---
Malawi: Storytime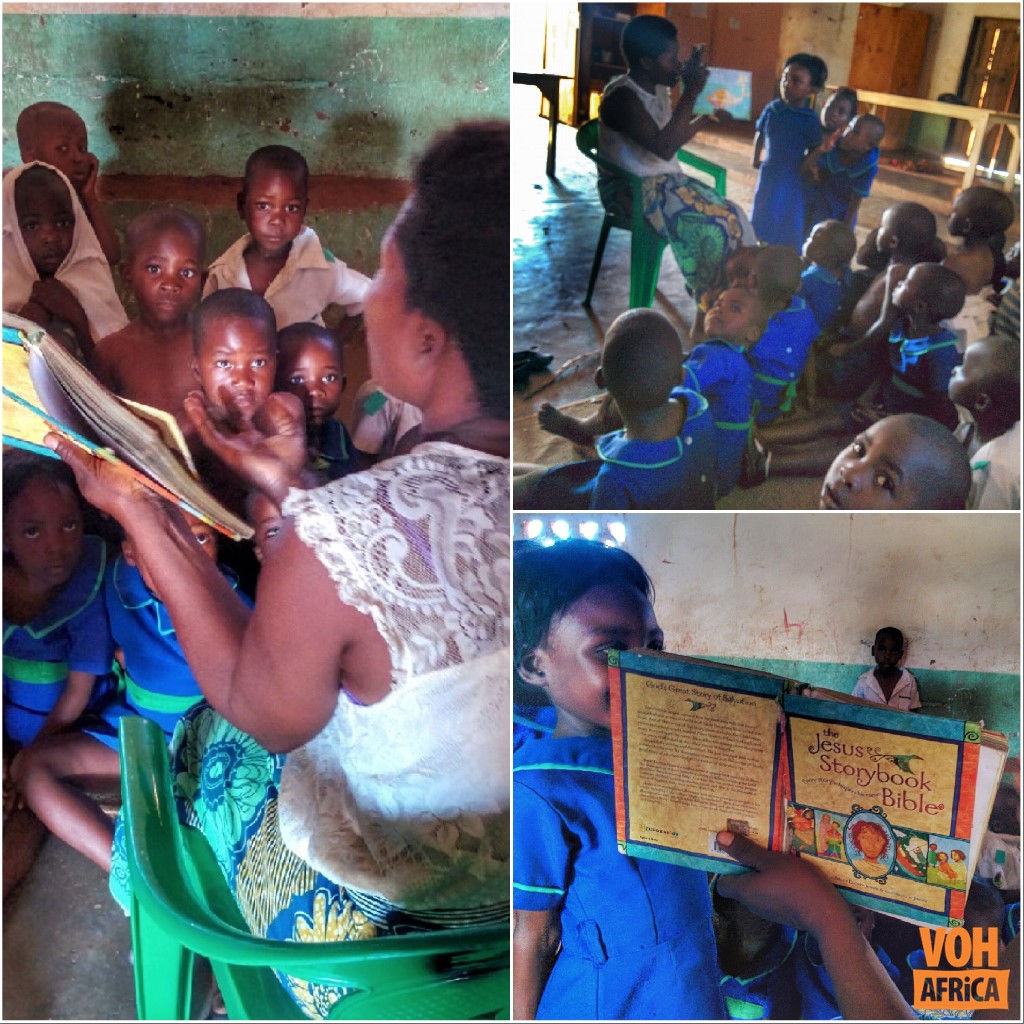 Storytime is a much-anticipated activity at the VOH Malawi preschool. The children look forward to hearing about all of the interesting characters from the Bible. It's a great chance for the teacher to instil the joys of reading and all that can be discovered in a book. Our hope is to build in them a love of reading from the earliest age.
---
Mongu: Child Sponsorship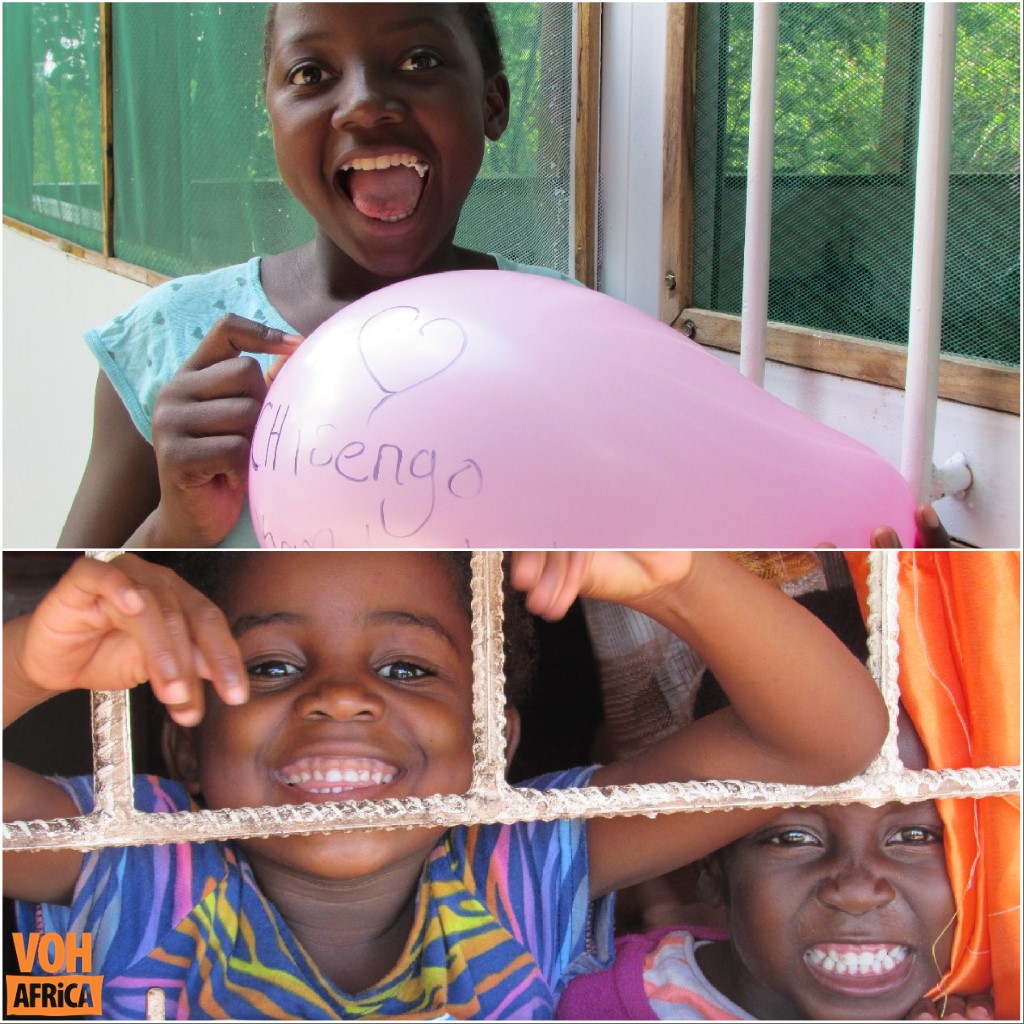 At VOH Mongu we love having fun! The children have such unique and wonderful personalities and we love watching them learn how to play, live, and learn together.
We are currently in need of sponsors for some of our children. If you would like to become a sponsor, please fill in the form provided through the VOH Africa website: https://vohafrica.com/child-sponsorship
---
Zimbabwe: Feeding Programme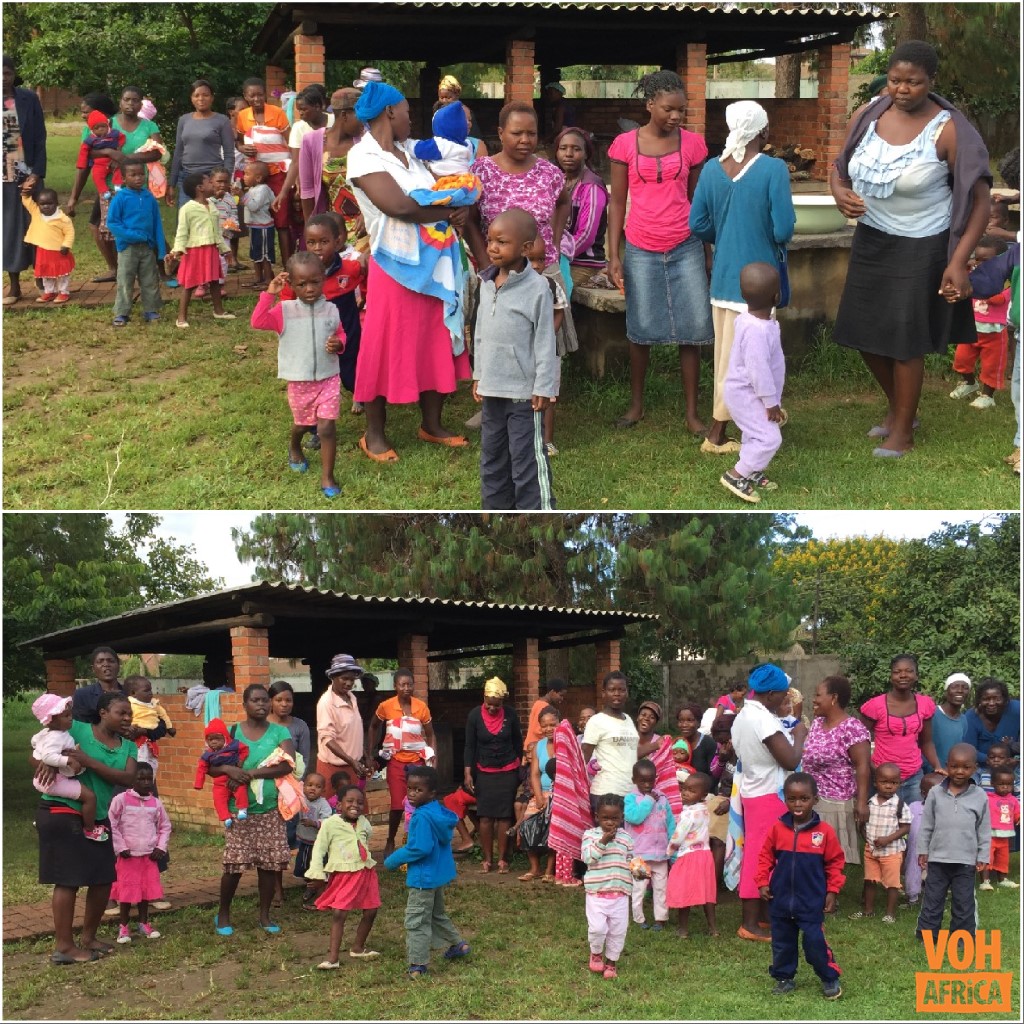 VOH Zimbabwe continues to dedicate ourselves to feeding children from the surrounding community each morning. These young ones with their guardians receive their daily food and then we share a gospel story with them before they head back home. VOH is dedicated to seeing children grow healthy in every aspect of life, both spiritual and physical!
---
Latest Blog: Where Are They Now? Aubrey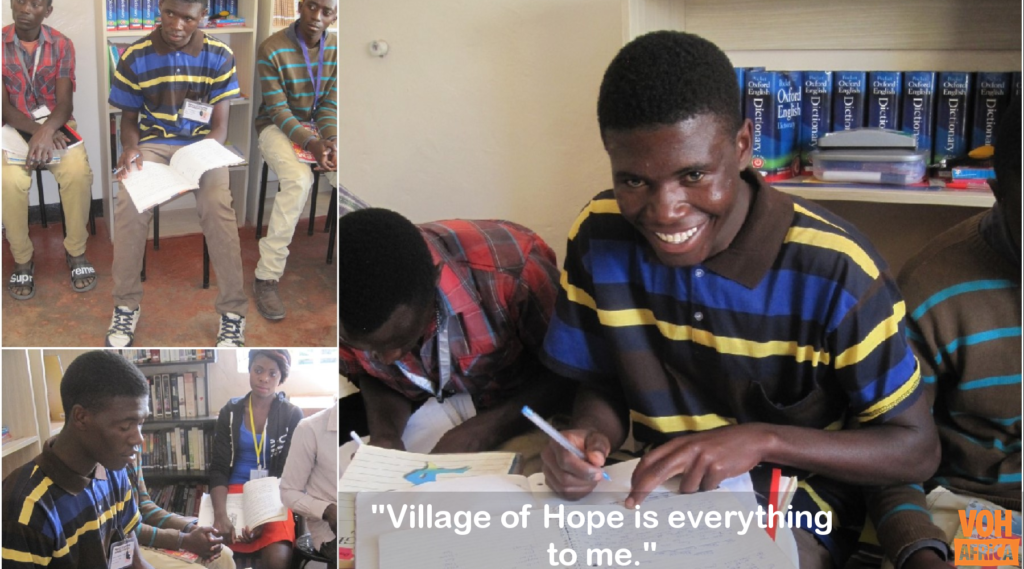 "Village of Hope is everything to me. I started School in grade 1 and completed my grade 12 here at VOH. I have been helped in so many ways. I have been given education and have been helped spiritually…" read more
---
Photo of the week:
---