Check out what's been going on this week at Villages of Hope-Africa!
***
Saving Lives at VOH-Mongu: Meet Bruce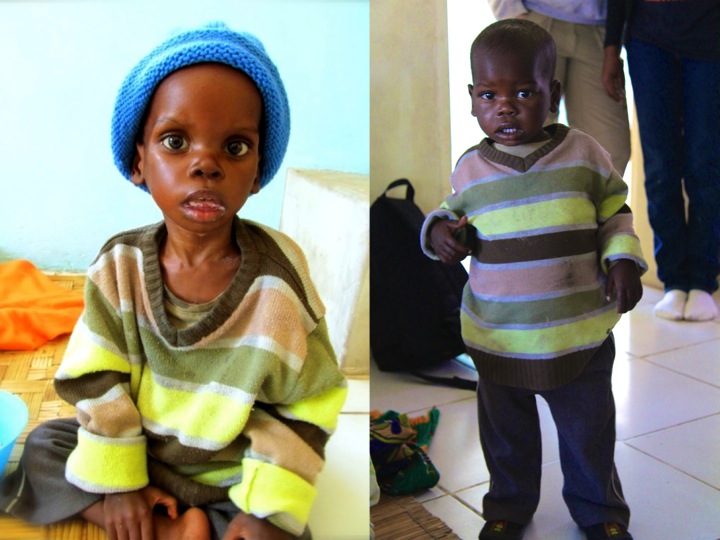 Little Bruce who is only 2 years old was referred to the VOH-Mongu Save a Life Center after his second admission to the hospital due to malnourishment. Bruce has struggled with sickness since birth and often refuses to eat when he is not feeling well. His mouth is covered in thrush, making it uncomfortable for him to eat.
Bruce learned to walk; however, since his malnourishment he has also refused to walk anymore. He is also refusing to play with any of the toys at the centre. Bruce and his mother are from Kaoma, an area about 2 hours drive from Mongu but have moved into her in-laws home in Mongu to be closer to the hospital. Bruce was admitted as an inpatient to the Save a Life center to ensure 24-hour medical care and feedings.
Now, 3 months later, we are so proud of Bruce and how well his mother is taking care of him. We also began a TB course on Bruce and have seen him drastically improve, even having the strength to stand on his own! It is hard to believe only a month ago he was feeding through a naso-gastric tube because of his lack of appetite. It is amazing to see how the proper nutrition and medication can literally save a child's life!
***
English Lessons at VOH-Burundi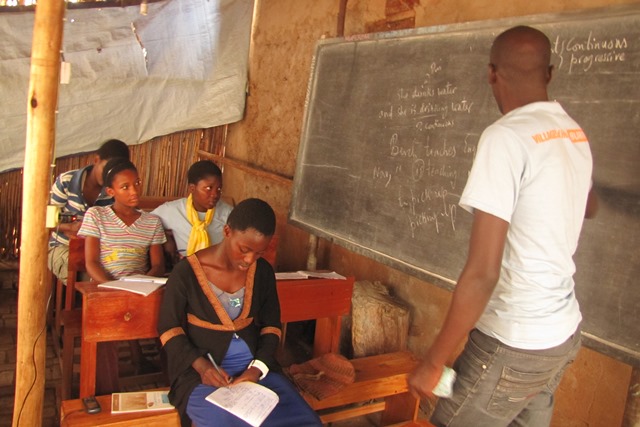 The VOH Burundi children are having extra English lessons thanks to the English teacher. They had these lessons during the summer holidays and we are happy that they are improving their English skills!
***
VOH Malawi Goes on Field Trip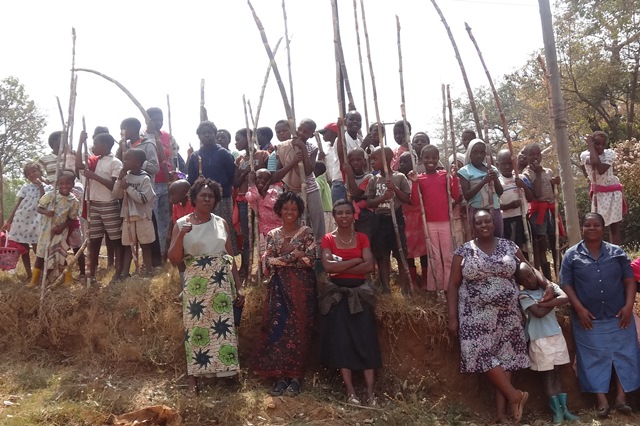 We took the kids of VOH-Malawi on a walking field trip to buy some sugar cane. As you can see we had exercise, adventure, and then a happy reward for everyone!!
***
VOH-Kitwe Graduate Returns for a Visit

Three years after graduating from Village of Hope, Peter Chileshe returned to visit his VOH Kitwe family. He is settled in the northern province of Zambia, where is working as a registered cross-border businessman. His goal is to one day train as Pastor, that's why he is presently working with the PAOG(Z) church in the area. He is also on a school ministry team.
He was very happy to stop by and visit everyone – and we were all happy to see him!
***
And announcing…
Our New Photo Project!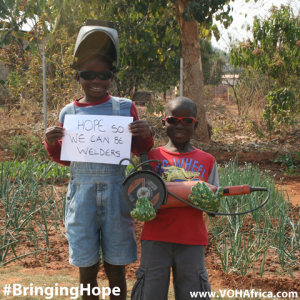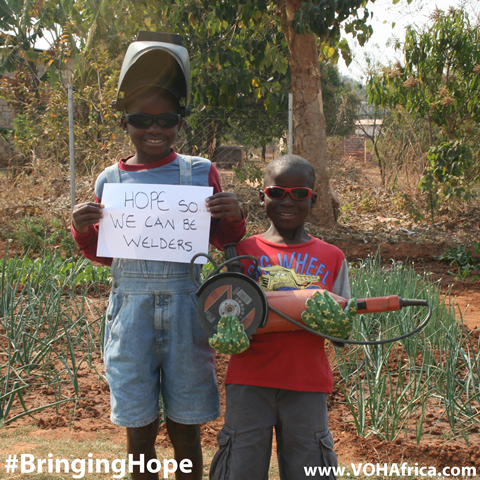 We are inviting you to share in our celebration – the celebration of hope – as we launch our new photo project.
We chose the hashtag #BringingHope for obvious reasons. And you can search this hashtag on all of your favourite social networks: Facebook, Twitter, Instagram, Pinterest. This is an ongoing project, so we will be posting new photos regularly.
You can also visit our Bringing Hope Gallery hosted here on our site.
Please do feel free to share these images when you see them! Use the hashtag #BringingHope if you'd like, and help us spread the word about Villages of Hope-Africa, and join in celebration of hope restored in these children's lives. Click here to find out more.

 ***
Join us on Instagram!

We're on Instagram! Follow us:
www.instagram.com/voh_africa
(you need an Instagram account to follow). And if you are sharing photos of your trip to a Village of Hope, tag us!
@voh_africa #VOHAfrica
and
#BringingHope –
we look forward to 'gramming' with you!
***
________________________
Stay Connected with us!
Subscribe to our Newsletter