Kitwe Vocational Training Centre talks with Grade 12s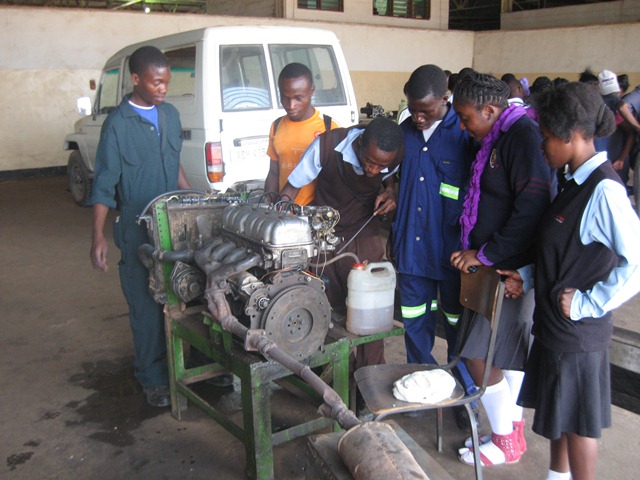 The VOH Community School Grade 12s and students from other government schools in the area, were invited by the Kitwe Vocational Training Centre to participate in various training sessions. The purpose of the invitation was to give a tour and orientation to the students of all the programs the Centre offers, as well as give them a few mini-lessons in mechanics along with other programs the school offers such as welding and metal work.
***
Health Day at VOH-Mongu!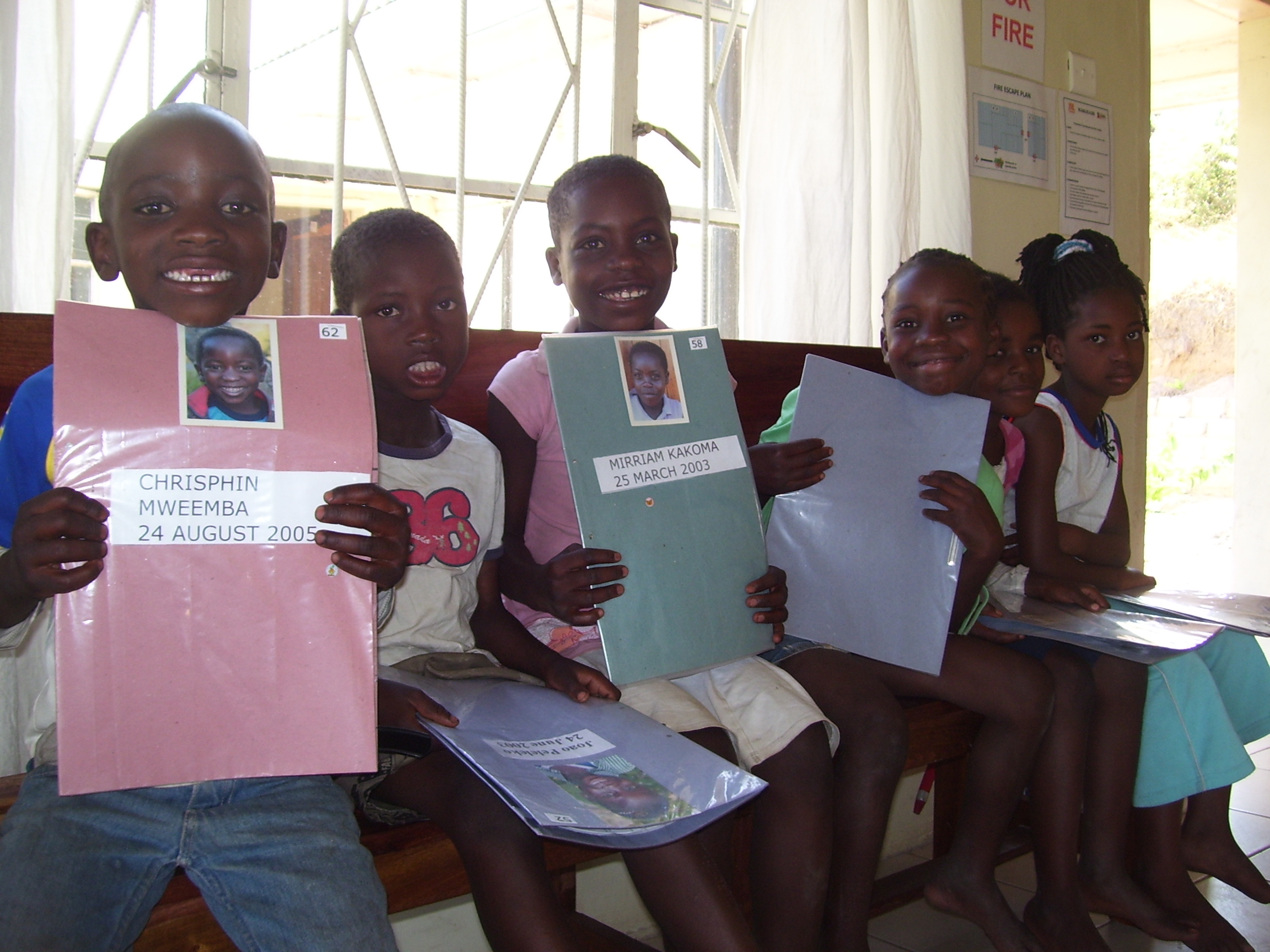 The children of VOH-Mongu sitting in line at the VOH clinic for school health day. All 200 children have their own clinic file. The health day was a great success – the clinic staff did an excellent job in seeing all the children in one day!
***
Child Protection Training at VOH-Burundi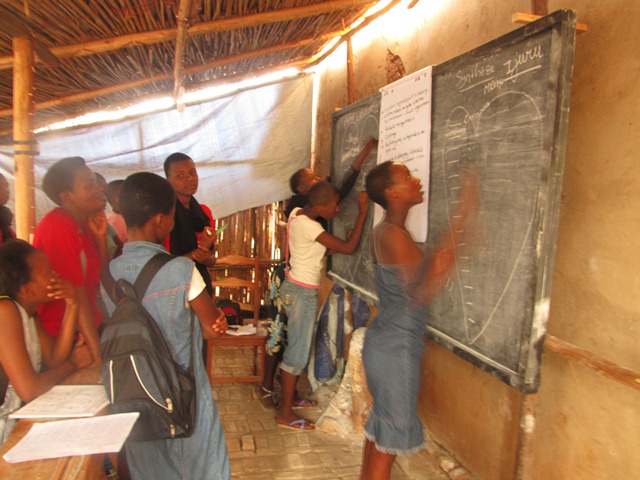 The VOH Burundi girls attended a learning session on the VOH Child protection policy. In this picture they are writing on the board what they are going to do for themselves and for God.
***
Dr. Francine visits VOH-Malawi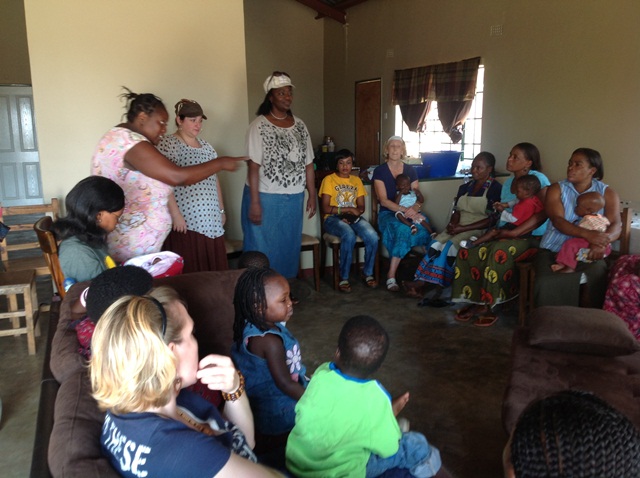 Dr. Francine, a French pediatrician from Congo, who now practices in Canada, taught our mothers and aunties the importance of loving their children and how it affects a child's whole life.  The team Dr. Francine was part of from the Maritimes pampered our mothers with a special spa day after the presentation.  This was a very special Mother's Day treat!
***
Construction on the playground at VOH-Chongwe underway!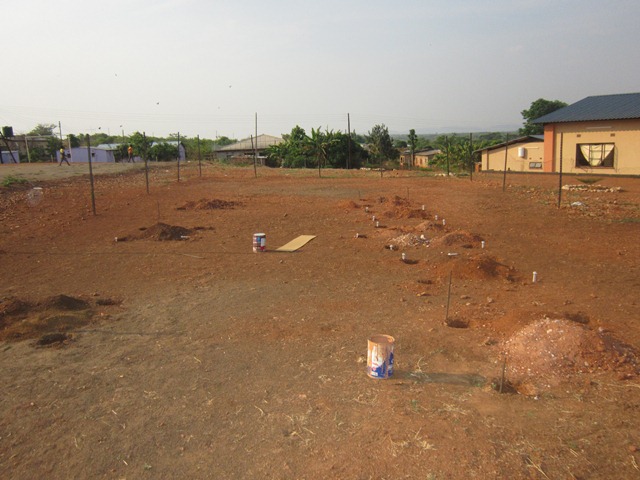 Construction on the new playground for VOH-Chongwe has begun – the children are very excited!
***
VOH-Kenya welcomes Rose as the new Nursery Teacher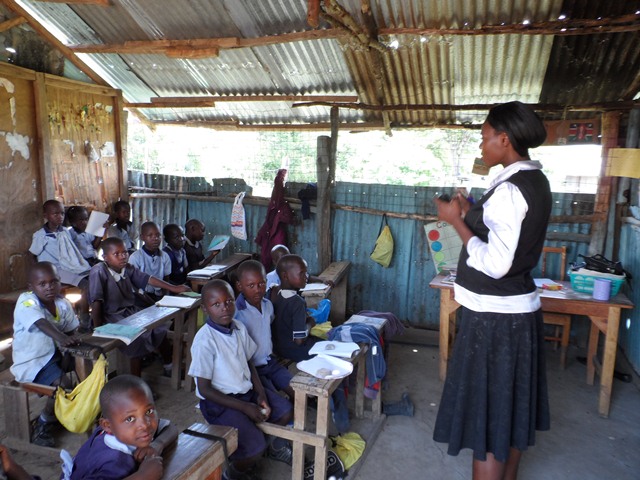 The VOH-Kenya Nursery welcomes Rose Akeyo as the new teacher – we are so thankful for her and wish her a warm welcome!
________________________
Stay Connected with us!