This week at VOH Africa, we celebrated the end of the term, said farewell to teacher interns, and started building a fence!
VOH Bwiza (Burundi): Graduate Lends a Helping Hand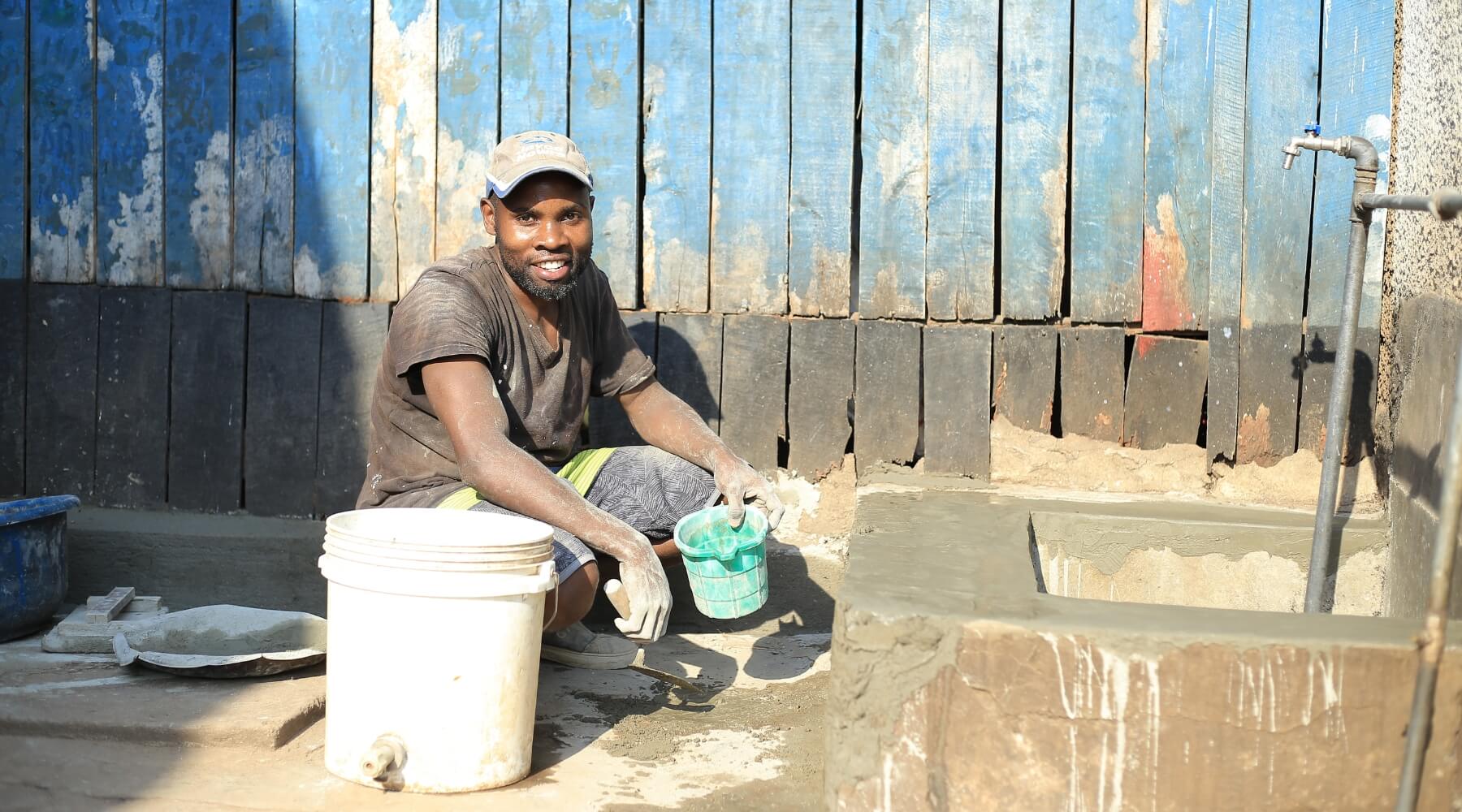 This week at VOH Bwiza, we are preparing for the next school year, which starts in September.
Part of our preparation includes conducting repairs and general maintenance on our facilities.
Frederick, one of our former students, has been helping with the work. After graduation, Frederick went to school for plumbing and construction and now is using these skills to give back to his VOH community. He is always happy to offer a hand to show appreciation for VOH and everyone here.
We are always so grateful when our VOH graduates return to our centre to offer their support. Thank you, Frederick, for lending us your time and expertise! We are so proud of you!
VOH Chongwe (Zambia): Enjoying Daily Porridge
Children often enjoy small things that may seem insignificant to adults. Recently, at VOH Chongwe, the children have been enjoying the nutritious porridge they receive during their school recess.
For most children attending school at our centre, this is the most nutritious meal they receive all day. Because of this, we will still serve the porridge to all students during the 4-week school break.
The children are so excited to have the feeding program extended during their break, which is made clear by the many smiles we see each morning while they eat.
Both the children and staff here at VOH Chongwe are grateful to all of our donors who make our feeding program possible. Your generosity keeps the children well-nourished, energetic and happy!
VOH Kitwe (Zambia): Lovemore's Story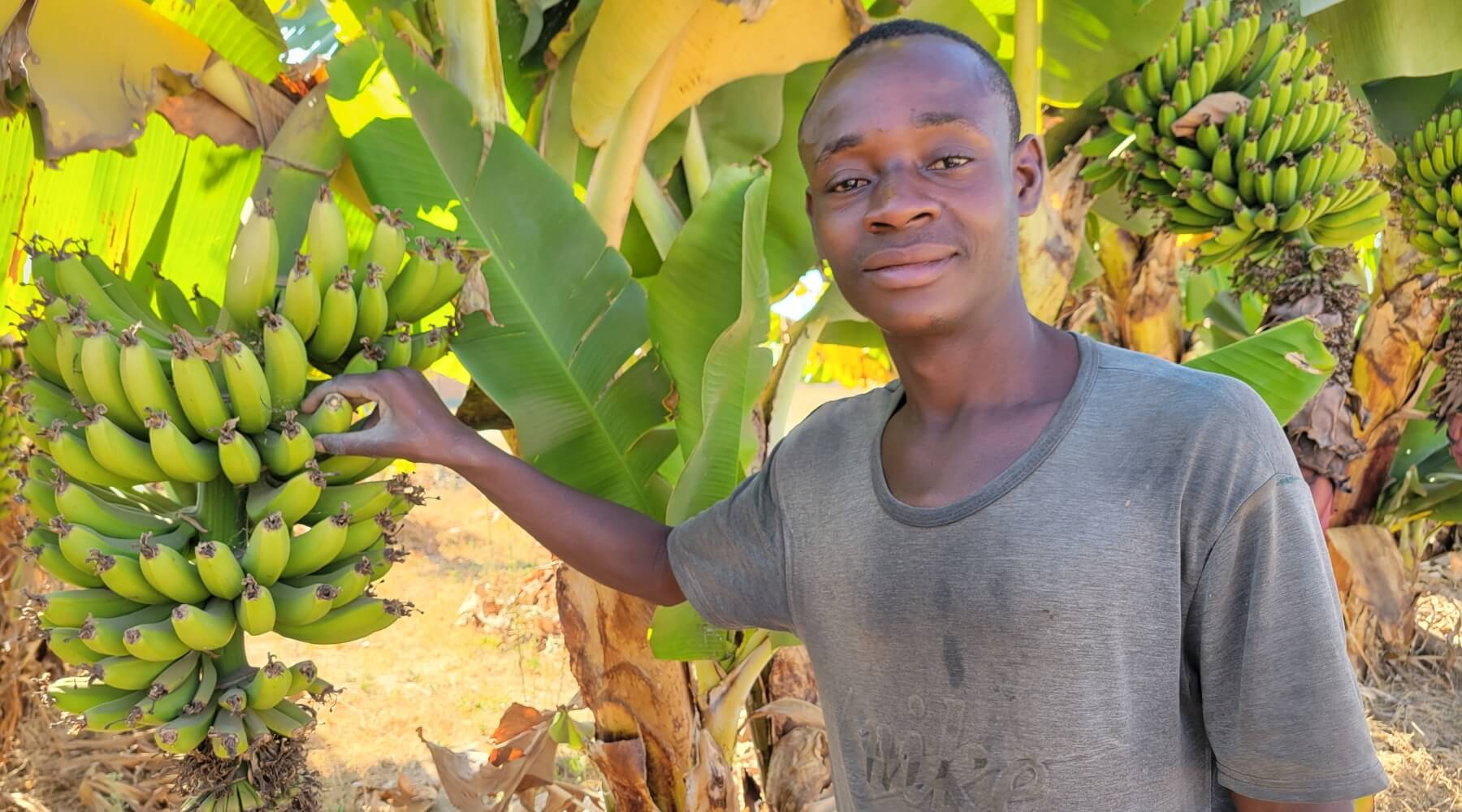 Lovemore is 22 and has participated in the Youth Empowerment Program. He was brought to VOH Kitwe when he was seven and graduated from our school.
Recently, Lovemore has been working with our Youth Empowerment Coordinator, raising chickens, growing vegetables and managing a small-scale banana plantation. He is a hard worker, and we are so grateful for his contribution to our centre.
We are confident Lovemore will go further and are hopeful he may become one of the youths the government sponsors to attend trade school!
You can sponsor a child like Lovemore and make a difference in their life by visiting https://sponsorship.vohafrica.com!
VOH Luongo (Zambia): Artful Expression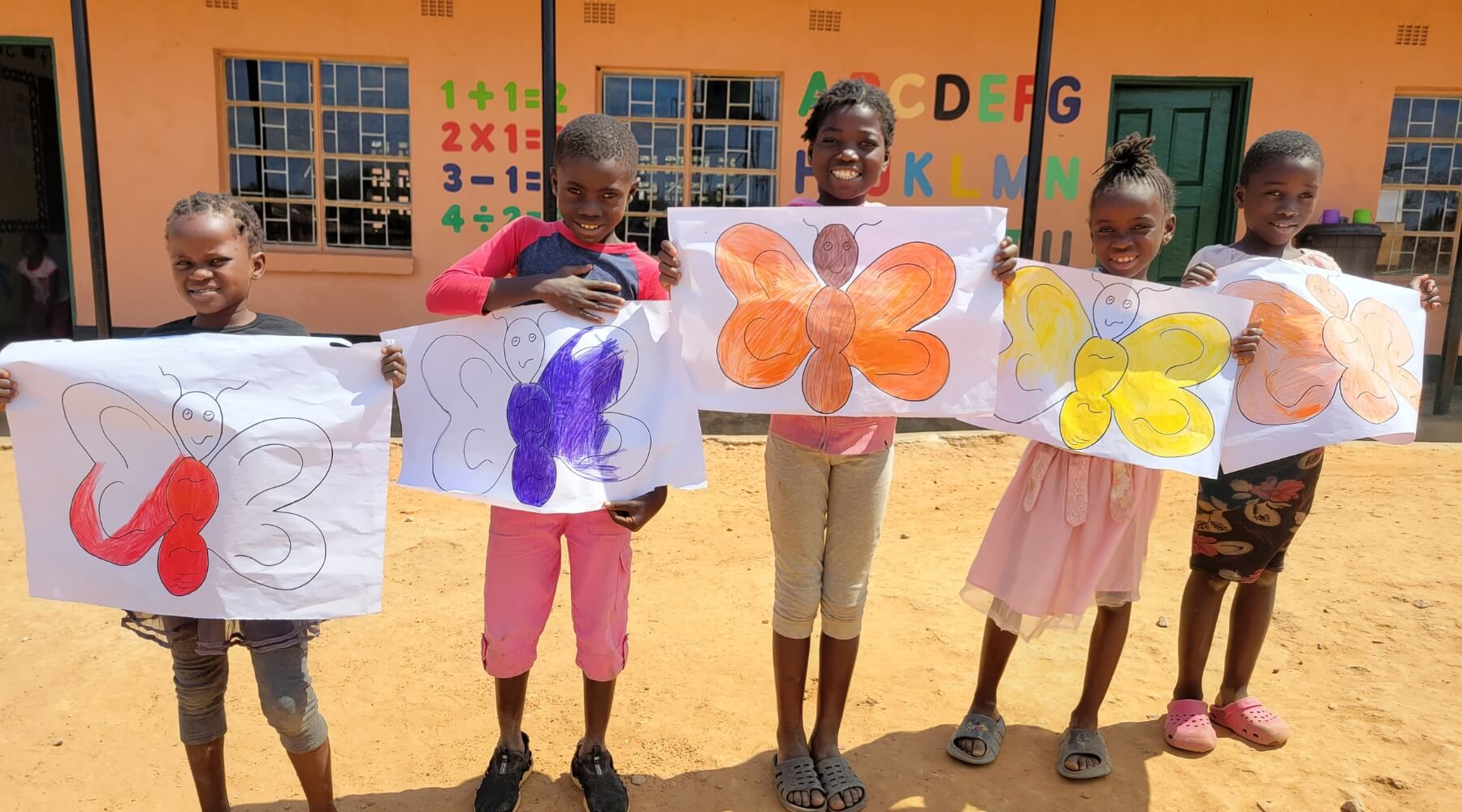 Schools have closed, and children are happy to be on break. Despite being on holiday, At VOH Luongo, the children are still coming to the centre to enjoy various fun activities.
This week, they came to draw and paint. The children love to express themselves through art. It is such an exciting activity for both the children and the teachers. At the end of the day, the children proudly carry their paintings home to share with their friends and guardians.
We are grateful to the VOH Luongo staff for having time for the children, even during school break!
VOH Malawi: End-of-Term Celebrations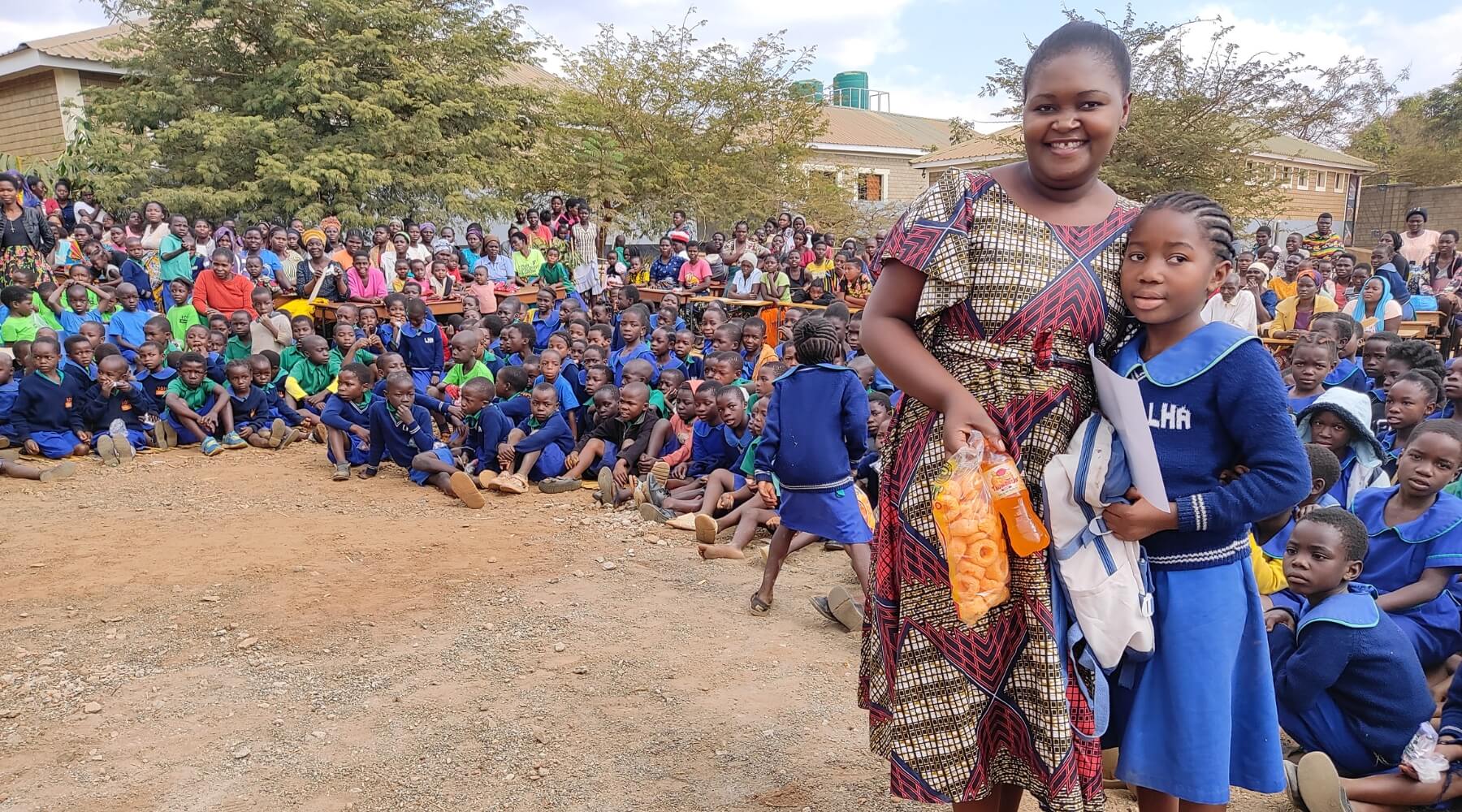 Schools in Malawi have closed, and kids will be on a 6-week holiday. At VOH Malawi, we always hold closing celebrations when a term ends. The students always look forward to the ceremonies and appreciate being recognized for their hard work during the school term.
We always ensure we recognize the skills beyond the classroom, as well, knowing that each child has unique strengths.
We were so proud to see our students' improvement throughout the term, especially those who were initially struggling.
Parents were happy as usual, and we hope this will encourage more parents in the community to be involved in their kids' education.
We are so proud of all our students and wish them a restful and fun break!
VOH Malawi will remain open during the break so the children can attend the feeding program and visit the clinic if needed.
VOH Maramvya (Burundi): Constructing a New Fence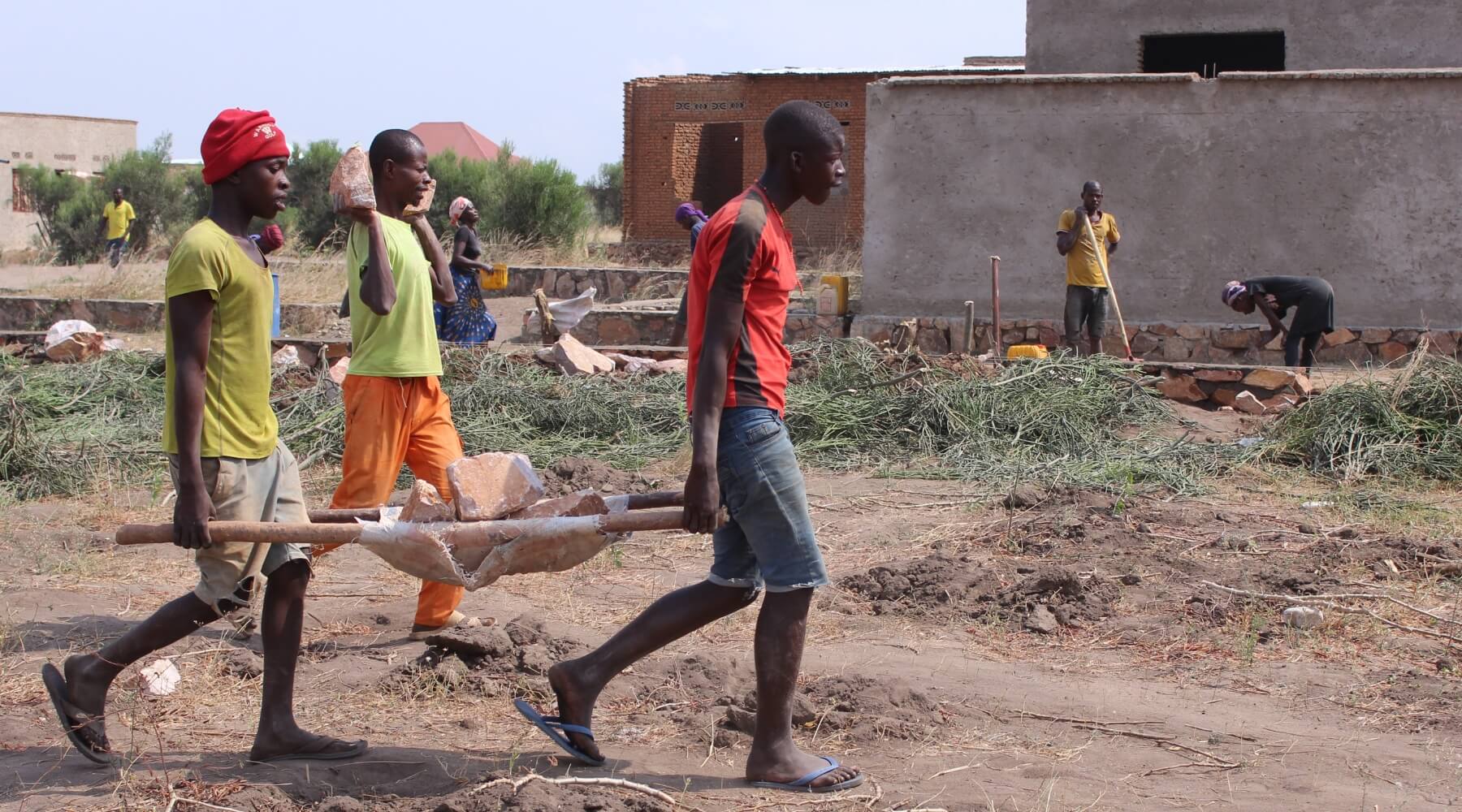 This week at VOH Maramvya, we began construction on a new fence. We have been waiting a while for this project to begin, and everyone was glad to see the building start.
Part of the foundation has already been laid, and the remaining section is in progress.
The fence requires many high-quality materials, such as stones, gravel, and concrete, delivered by truck.
We are grateful we could hire some of the children's guardians to assist with the work, as many hands are needed. Not only does this ensure we have enough people to complete the project, but it also positively impacts the children and their families, as unemployment is very high in our area.
It is a great joy to see the fence under construction. It will make our centre much more secure!
VOH Mwanza (Tanzania): Farewell, Raphael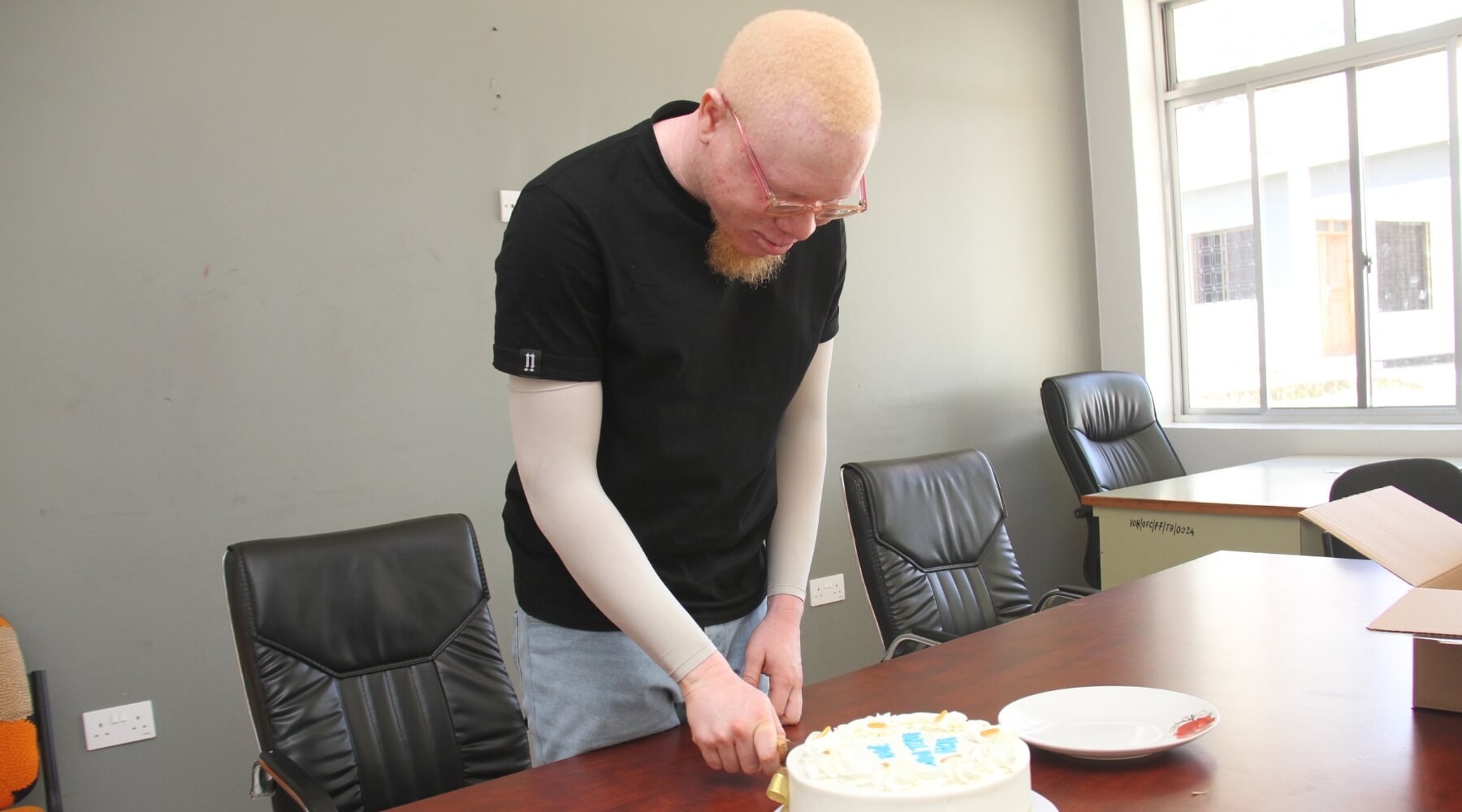 The VOH Mwanza community gathered to bid a heartfelt farewell to one of our dedicated team members, Raphael. Raphael has been an outstanding intern working with us under the LCA Programme, and his contribution to our day-to-day activities has been invaluable.
As we said our goodbyes, there was a mix of emotions among the staff and residents alike. Sadness for the departure of a beloved colleague, but also excitement and pride as we know Raphael is embarking on a new chapter in his life – pursuing his dream of a Law career.
Raphael, thank you for your time, dedication, and all the wonderful memories you have shared with us. Your presence has enriched our lives, and your efforts have made a significant difference in the lives of those we support.
We wish you the best of luck and success in all your future endeavours!
VOH Zimbabwe: Teaching Interns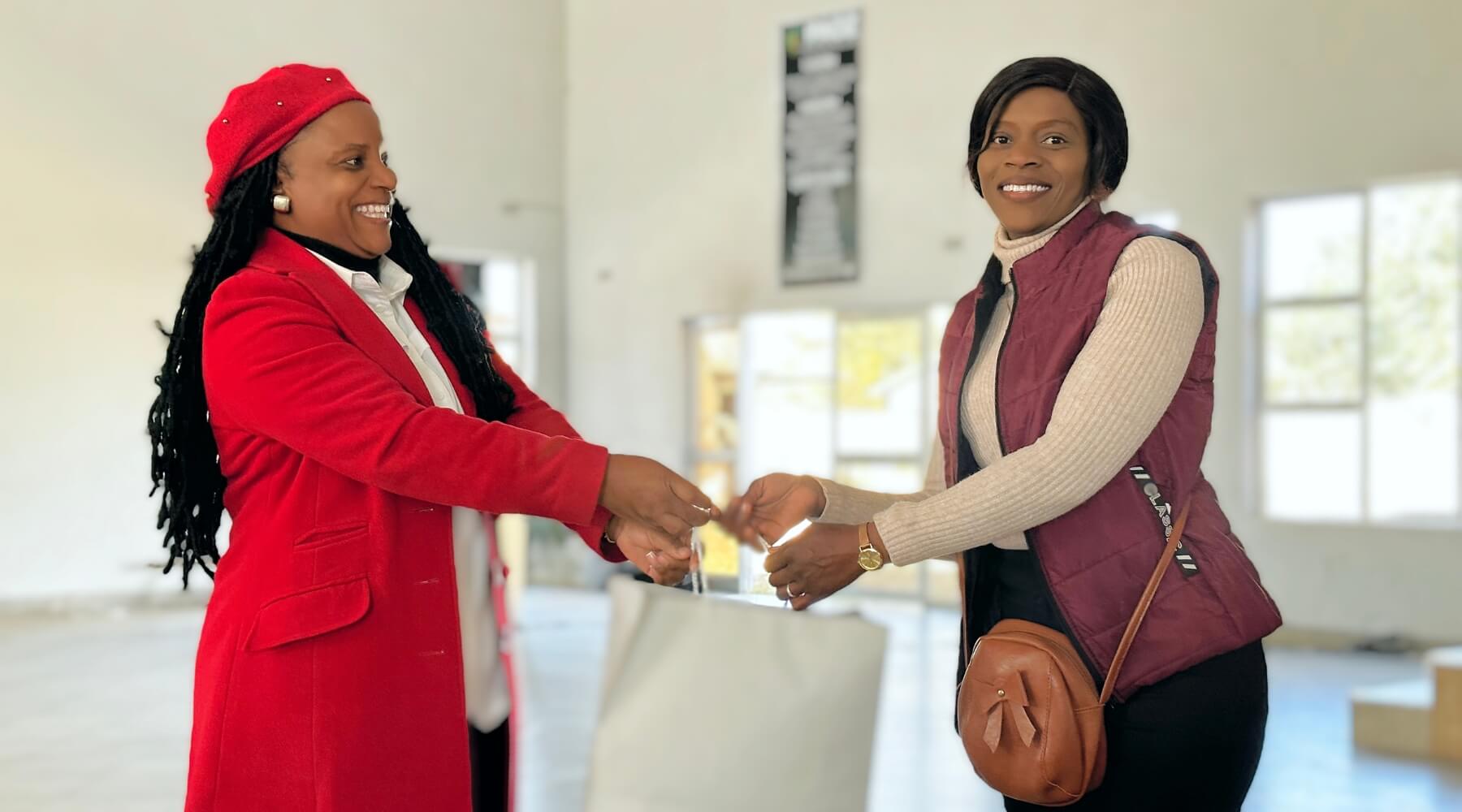 The school term is over, and it's time to say goodbye to our temporary intern teachers at VOH Zimbabwe.
Patience is one of these interns. She's a VOH graduate studying to become a teacher. She is currently in college but decided to return home to VOH for her internship. Having VOH graduates return like this shows us that we are positively impacting our students' lives.
We were happy to have Patience and the other two interns working with us. Seeing former VOH graduates inspires current students to work hard and pursue their dreams.
We wish all the interns well as they return to finish their last year in college and thank them for their time at VOH!