This week at VOH Africa, we prepared for upcoming exams, held a career day, and learned to garden.
VOH Bulale (Tanzania): Grade Four Mock Exams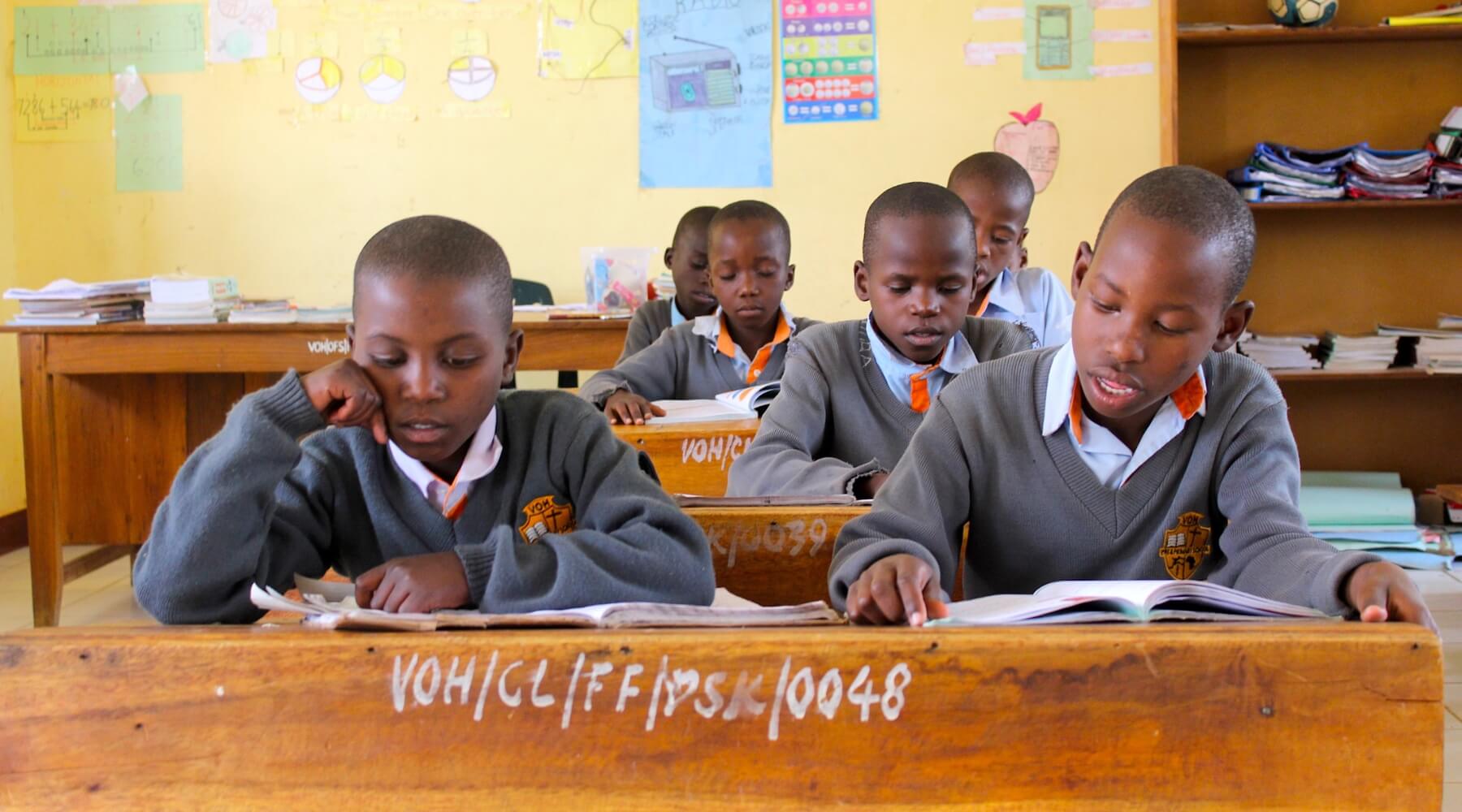 As our talented Grade Four students at VOH Bulale prepare for their mock exams, our dedicated teachers leave no stone unturned to ensure their success.
In the days leading up to the exams, our teachers have taken the time to provide academic and psychological support to boost the children's confidence. They've also meticulously reviewed all the essential topics, equipping our young scholars with the knowledge they need to shine bright in the upcoming tests.
These mock exams are a stepping stone toward the upcoming national exams, and we couldn't be more proud of their hard work and determination.
Let's send our best wishes to the students as they put their learning to the test!
VOH Bwiza (Burundi): Safety During School Break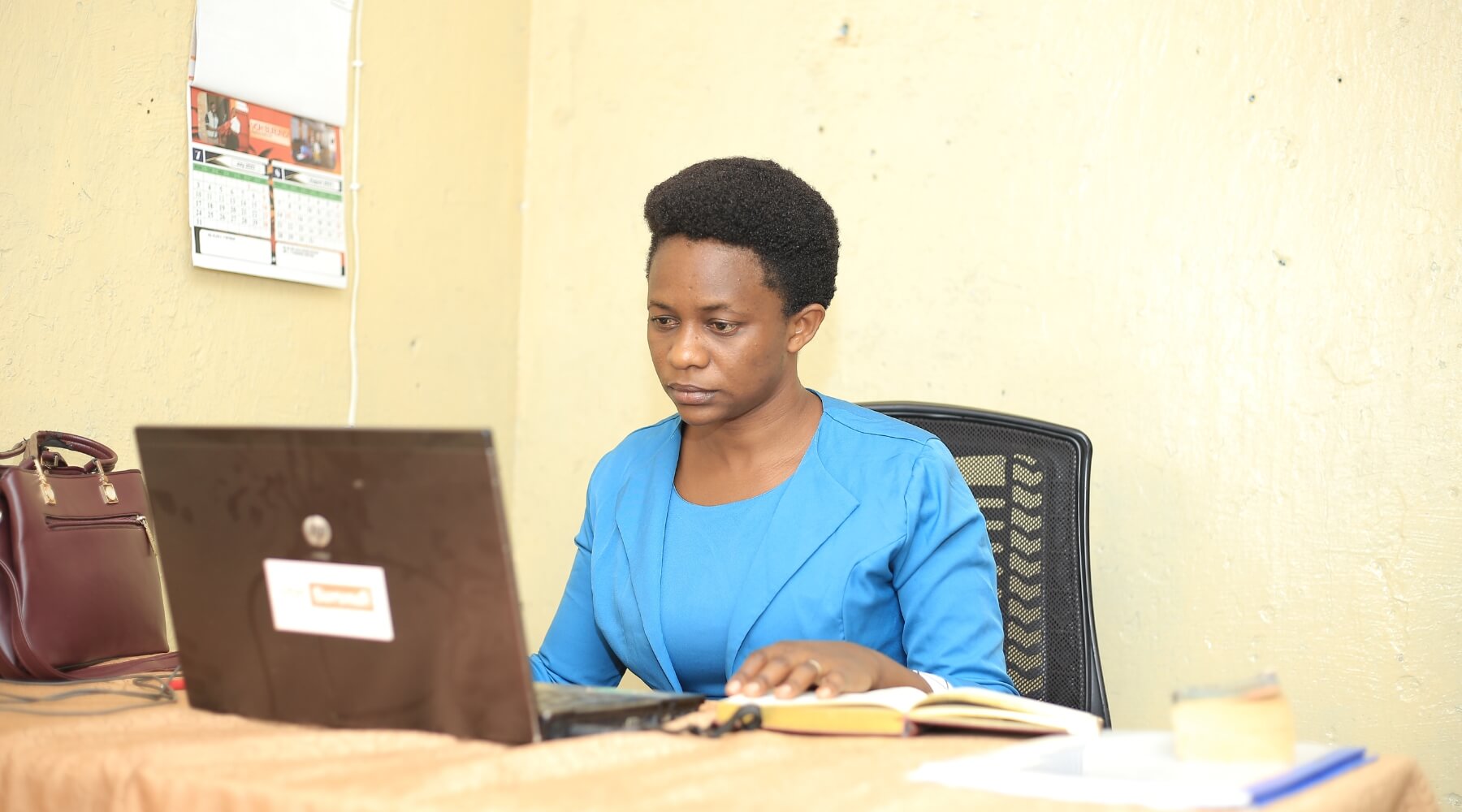 At VOH Bwiza, we know that a child's family is irreplaceable and are thankful for the neighbouring community's role as we work together to ensure our children are well cared for.
This week, we visited our children's homes to meet with their guardians and share child-safeguarding tips. School holidays are coming soon, and children will be under their care, so it's essential they know important ways to keep the children safe.
Our children enjoy it when we visit their homes; it makes them feel loved and valued!
VOH Chongwe (Zambia): Exam Prep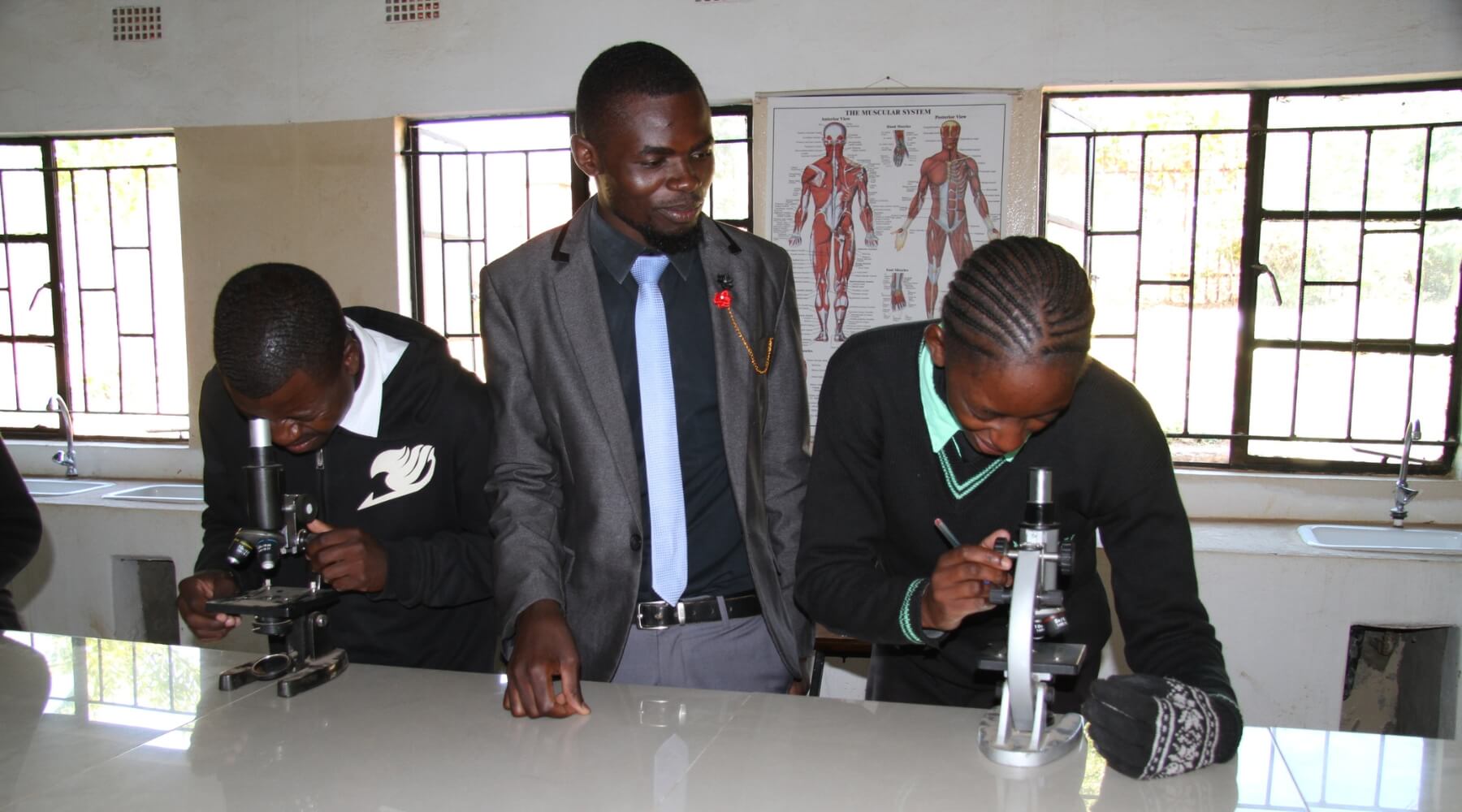 Our VOH Chongwe school is busy preparing our examination classes for their upcoming tests, which will determine if they move up to the next grade.
The children in Grade 9 are preparing to take their junior secondary exams, which will determine if they can move on to Grade 10. Students and teachers are working hard to ensure success, beginning with "mock" examinations this term before the real exams next term.
Those in Grade 12 are preparing not only for exams but also for graduation and, ultimately, post-secondary studies.
We wish the children in these classes all the best; we are confident they will succeed!
VOH Kitwe (Zambia): Backyard Gardening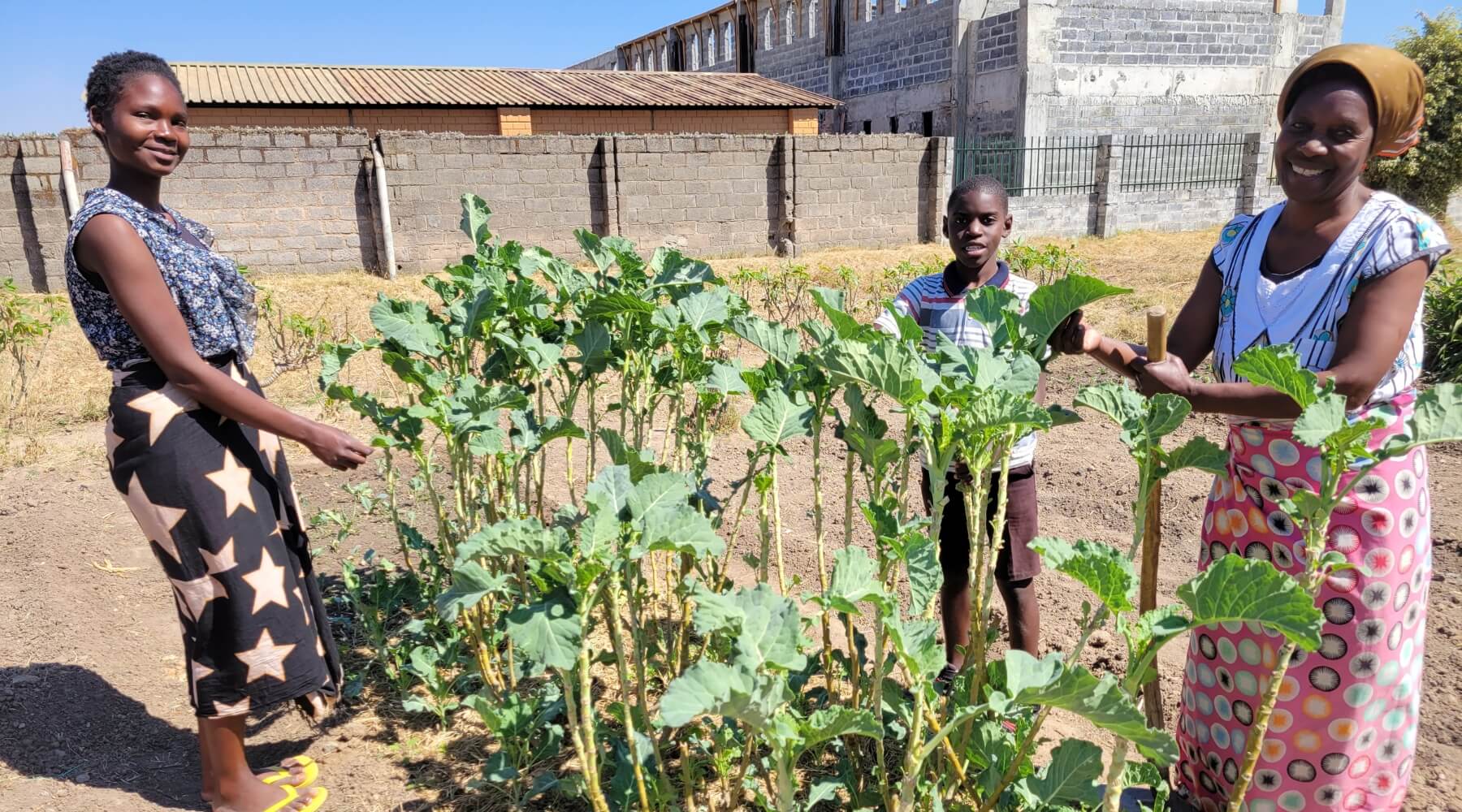 At VOH Kitwe, we are committed to teaching the children the importance of having a garden.
This week, one of the housemothers was busy in the garden with her children. She and the children were watering the vegetables, weeding, and later plucking the vegetables.
The children are always excited when it's time to pluck the vegetables because they know they get to eat what they have grown!
VOH Luongo (Zambia): Career Day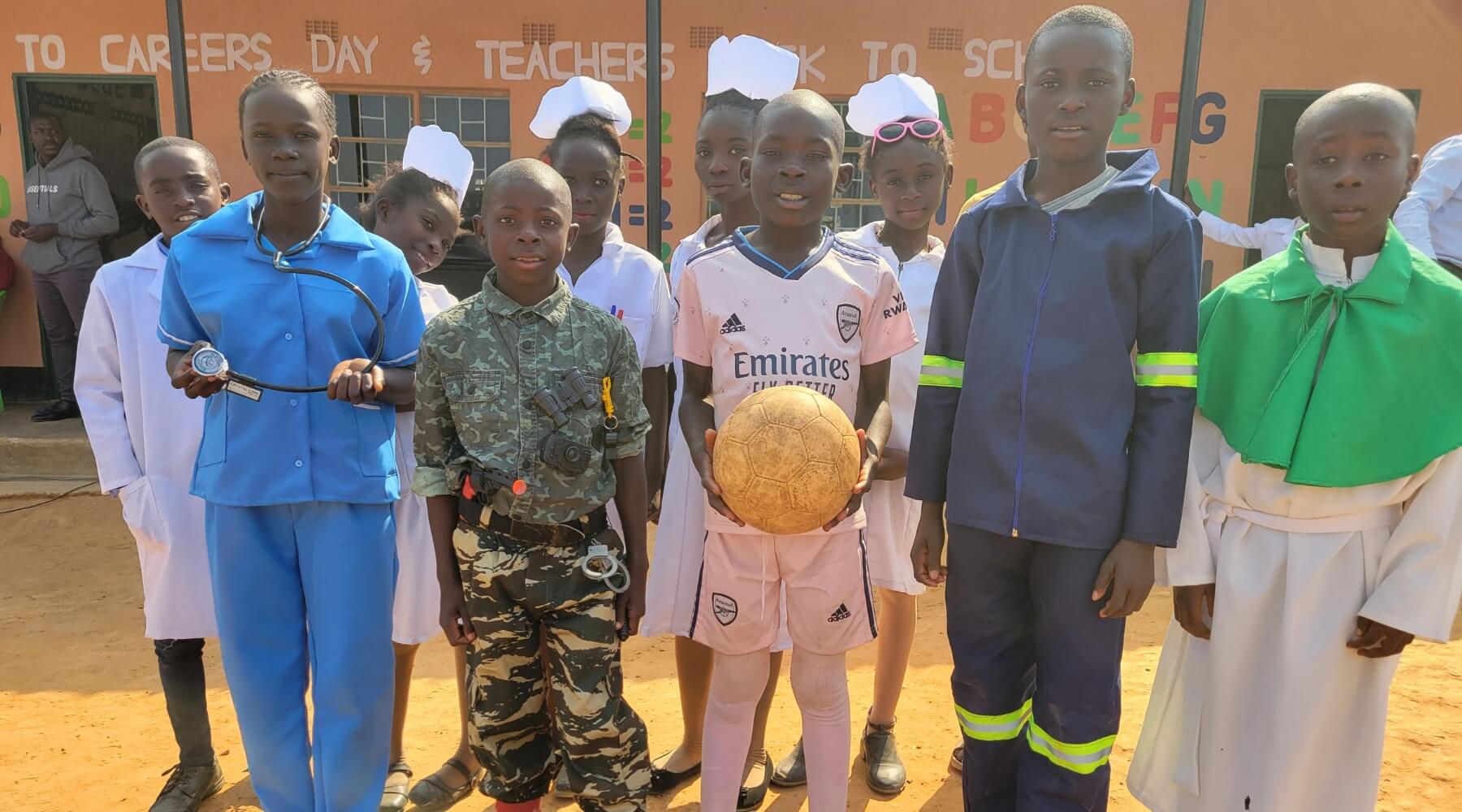 This week at VOH Luongo, our teaching staff worked hard to put together a career day for the students.
The children dressed up as what they hope to become after school. The costumes included nurses, doctors, police officers, firefighters, farmers, chefs and more!
The children were so happy to interact with guests from various professions that were invited. We had a firefighter, a teacher, a clinic nurse, a doctor and a police officer. We also had a farmer who encouraged the children on the importance of agriculture. Each guest had a chance to talk to the children about their profession.
It was also a fun day for the teachers as they switched roles and wore the children's school uniforms. The children loved seeing their teachers dressed up like them!
The children's guardians and other community members were thrilled with the event's success. The community has never had an event like this one, and we are so grateful for the hard work the teachers put in.
We know this event will motivate the children to continue working hard in school so their dreams can become a reality and they can serve their community through their chosen career paths.
VOH Maramvya (Burundi): Holiday Activities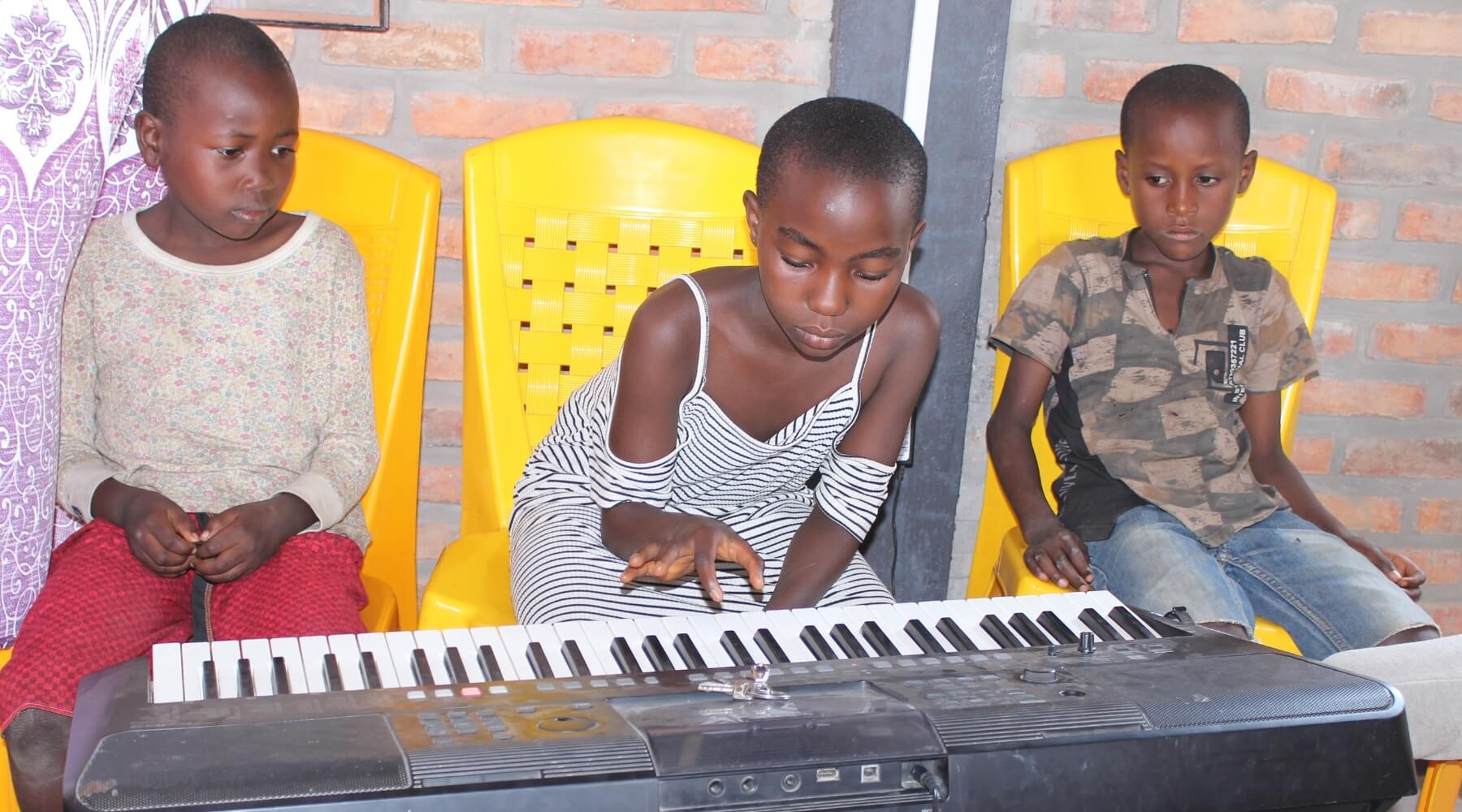 This week at VOH Maramvya, we organized special summer activities for our children, which contribute to keeping them safe and occupied during the holidays.
The activities included games, lessons, and devotions. The children learned how to greet an adult politely and ask nicely for what they need. They read and discussed Bible stories and had fun outdoors playing sports. They learned about computers and how to use them, and they even got to play the keyboard and drums.
It was a fun time of learning and exploration for all!
VOH Mongu (Zambia): Discipleship Training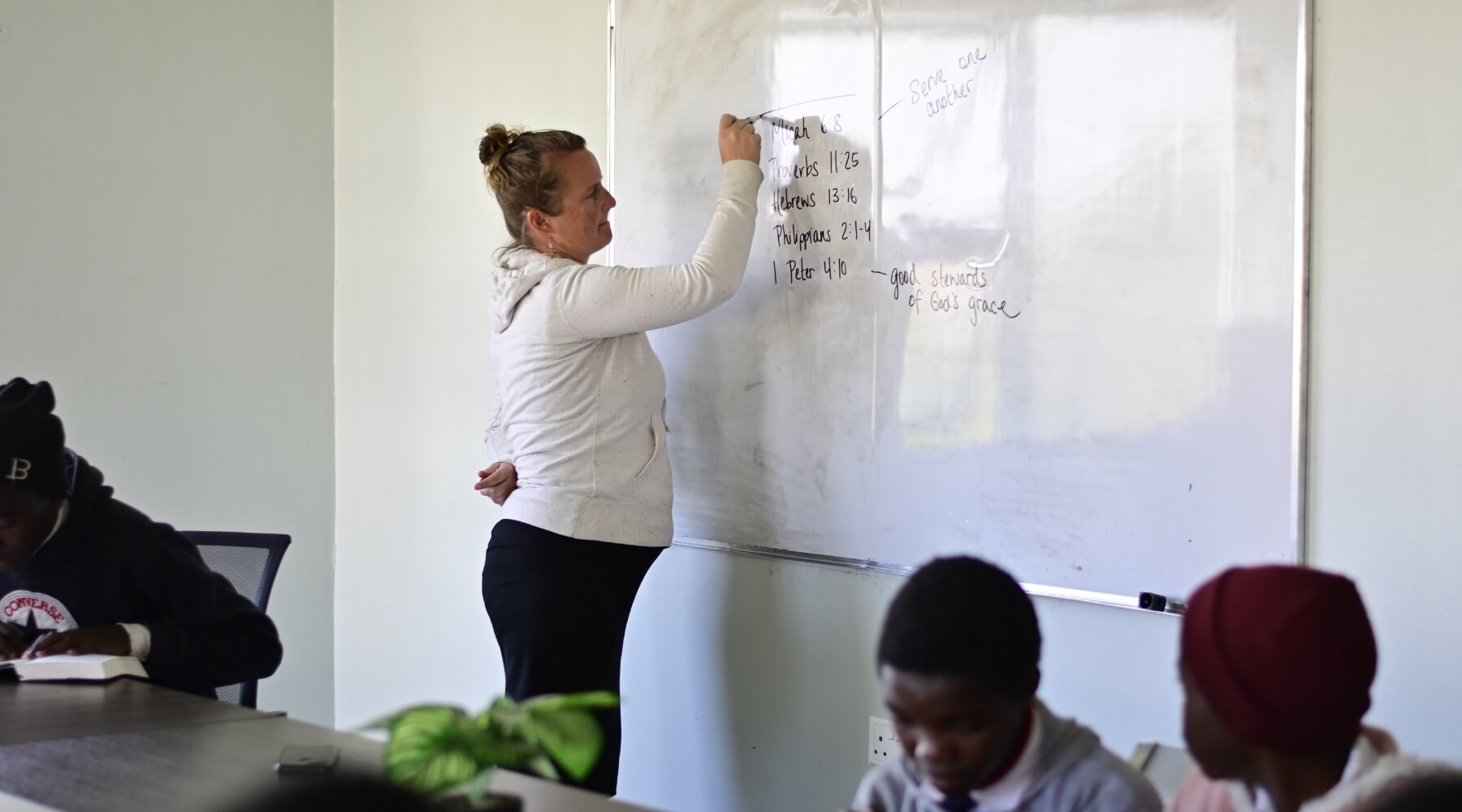 This week at VOH Mongu, some of our secondary students participated in a discipleship training program led by our VOH Director, Ms. Linde.
The training was a remarkable opportunity for these young minds to deepen their understanding of the Bible and grow in their faith. Under the guidance of Ms. Linde, the students eagerly participated in Bible reading sessions. They dove into scriptures, exploring passages and gaining valuable insights into God's word.
Ms. Linde skillfully encouraged thought-provoking discussions, allowing the students to ask questions and share their perspectives on the teachings of the Bible.
The discipleship program is significant for the children as it provides a safe and nurturing space to explore their beliefs and strengthen their spiritual foundation. Many students expressed their appreciation for the engaging and interactive sessions, which made learning about the Bible an enjoyable and enlightening experience.
Beyond the learning aspect, the discipleship program fosters community and camaraderie among the students. It serves as a reminder that they are not alone in their faith journey and have each other's support and encouragement.
This program is one of the many ways we strive to empower our students to become well-rounded individuals with strong moral values and a deep sense of purpose!
VOH Mwanza (Tanzania): Meet Tumaini
We are thrilled to introduce you to one of the shining stars at VOH Mwanza: Tumaini!
Tumaini, a 16-year-old with a heart full of passion and talent, lives in one of our children's homes. He loves singing and sometimes leads the choir at the church with his melodious voice.
Recently, he was chosen to represent his school in the IQ interschool challenge for the speech and debate competition. Among twenty schools, each sending three representatives, Tumaini's exceptional abilities earned him a well-deserved spot in the competition.
Being chosen to participate is an incredible opportunity for Tumaini and a moment of pride for his school.
Let's show Tumaini our unwavering support and encouragement as he prepares for the upcoming competition. Together, we can cheer him on and help him reach new heights!