This week we went on a field trip, received a visit from the executive director, and held end-of-term ceremonies!
VOH Bulale (Tanzania) Update: Feeding Over 185 Children!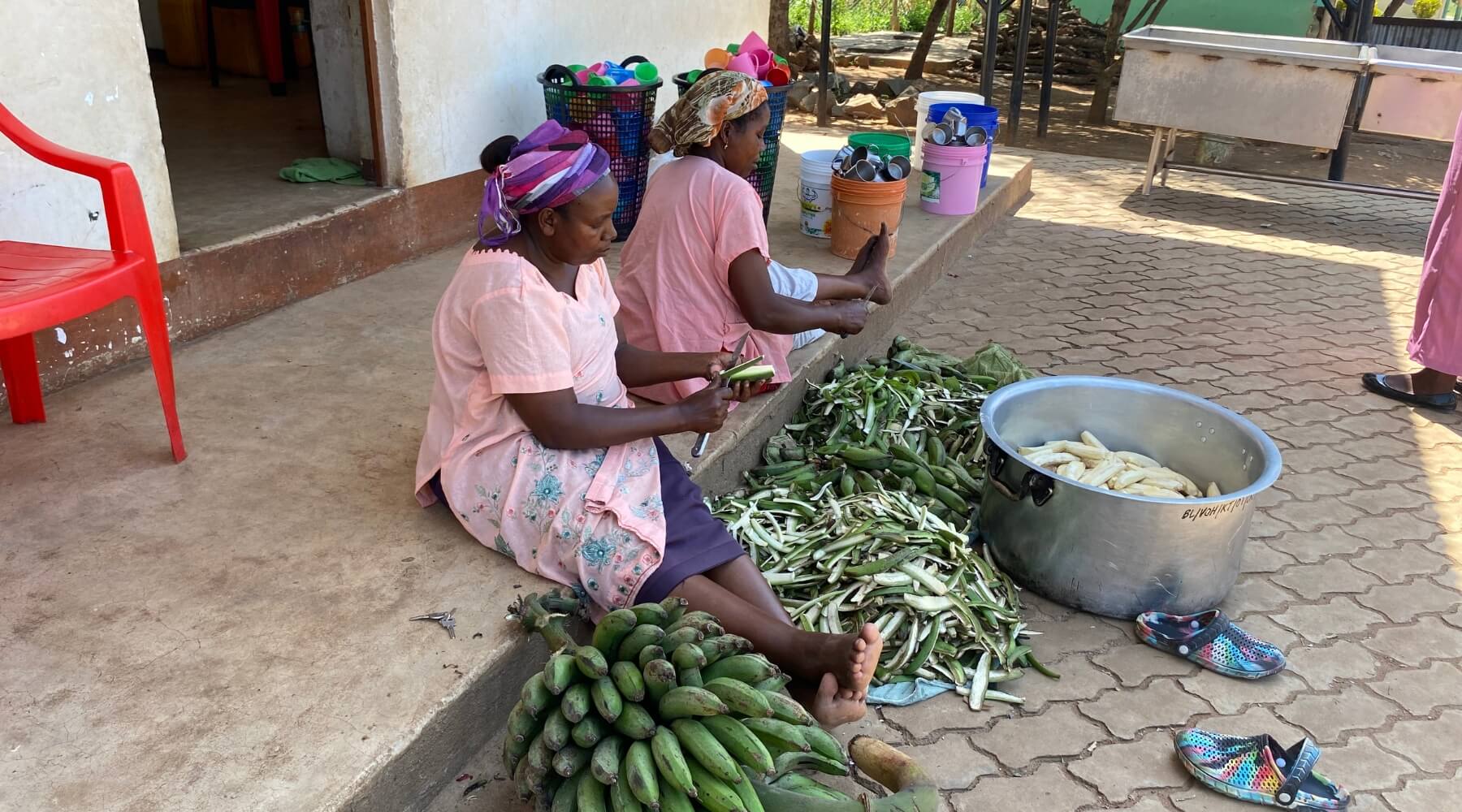 Our school at VOH Bulale currently has over 185 children attending each day. We provide all of our students with breakfast when they arrive and lunch after morning classes are complete.
Providing our children with two nutritious meals daily has proven to reduce absenteeism due to illness significantly and also helps the children focus better in class.
We have a garden right at our centre where we harvest fresh vegetables that we prepare for school lunches. We often also have fresh bananas for the kids, which they love!
Our children come from a neighbouring community where their caregivers often struggle to ensure their family receives adequate nutrition. The children and their families depend on the meals received while at school for their children to grow strong and healthy.
We are grateful for our feeding program staff, who ensure our children are well-fed and satisfied!
VOH Bwiza (Burundi) Update: Field Trip!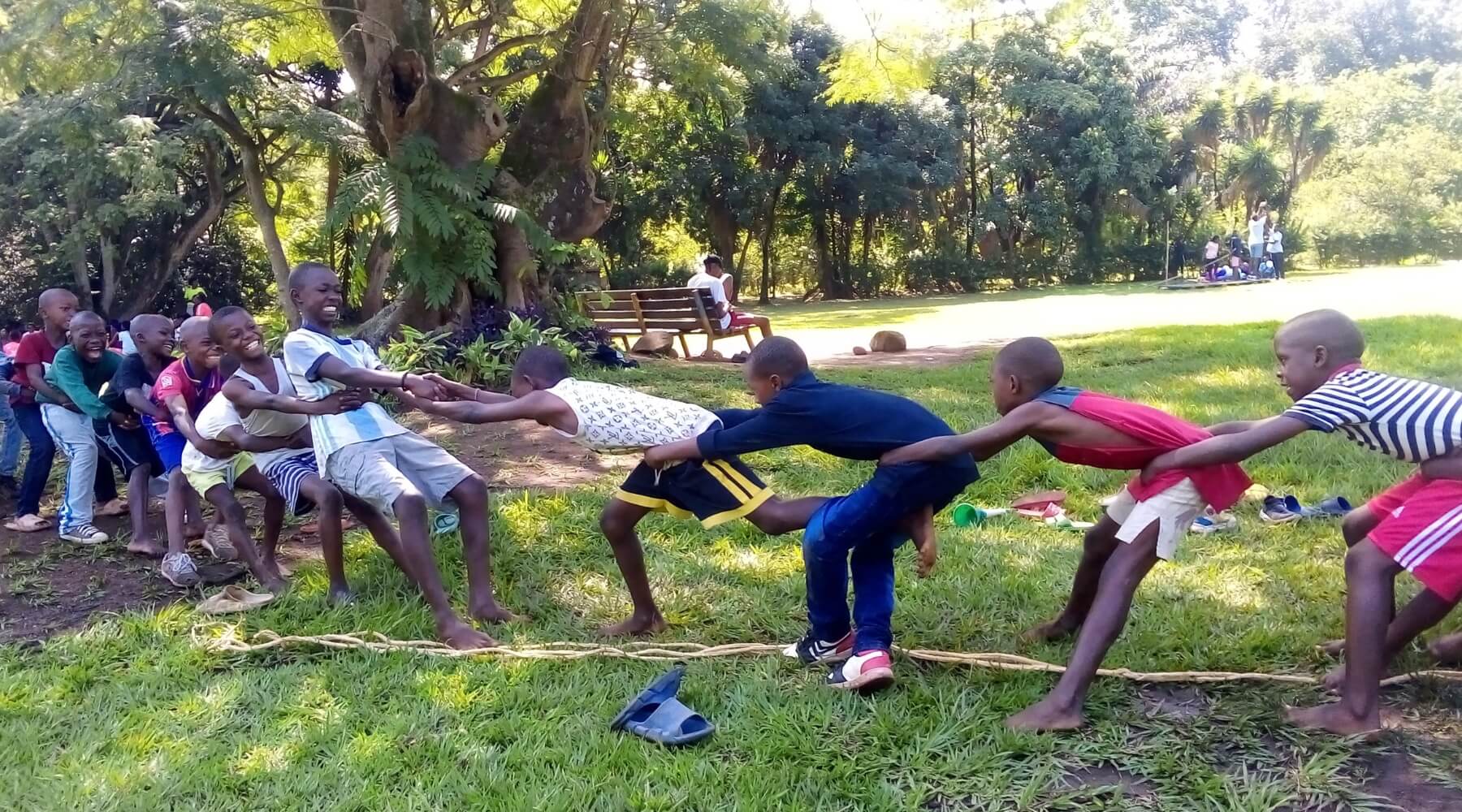 Last week at VOH Bwiza, our children went on an outing with some staff members. The goal was to have casual conversations, introduce new games, and find teaching opportunities in a different environment.
Often, the place and the atmosphere of learning play an essential role with kids and doing something different is fun for everyone!
Our new Child Safeguarding Officer, Mrs. Grace, joined us, and it was a great opportunity for the kids to get to know her and feel comfortable with her. She talked with the children about our child safeguarding policy and reminded them how much God loves them.
We are so thankful for these special outings with our children; they are great opportunities to have fun with them, teach them and encourage them!
VOH Chongwe (Zambia) Update: Sarafina's Story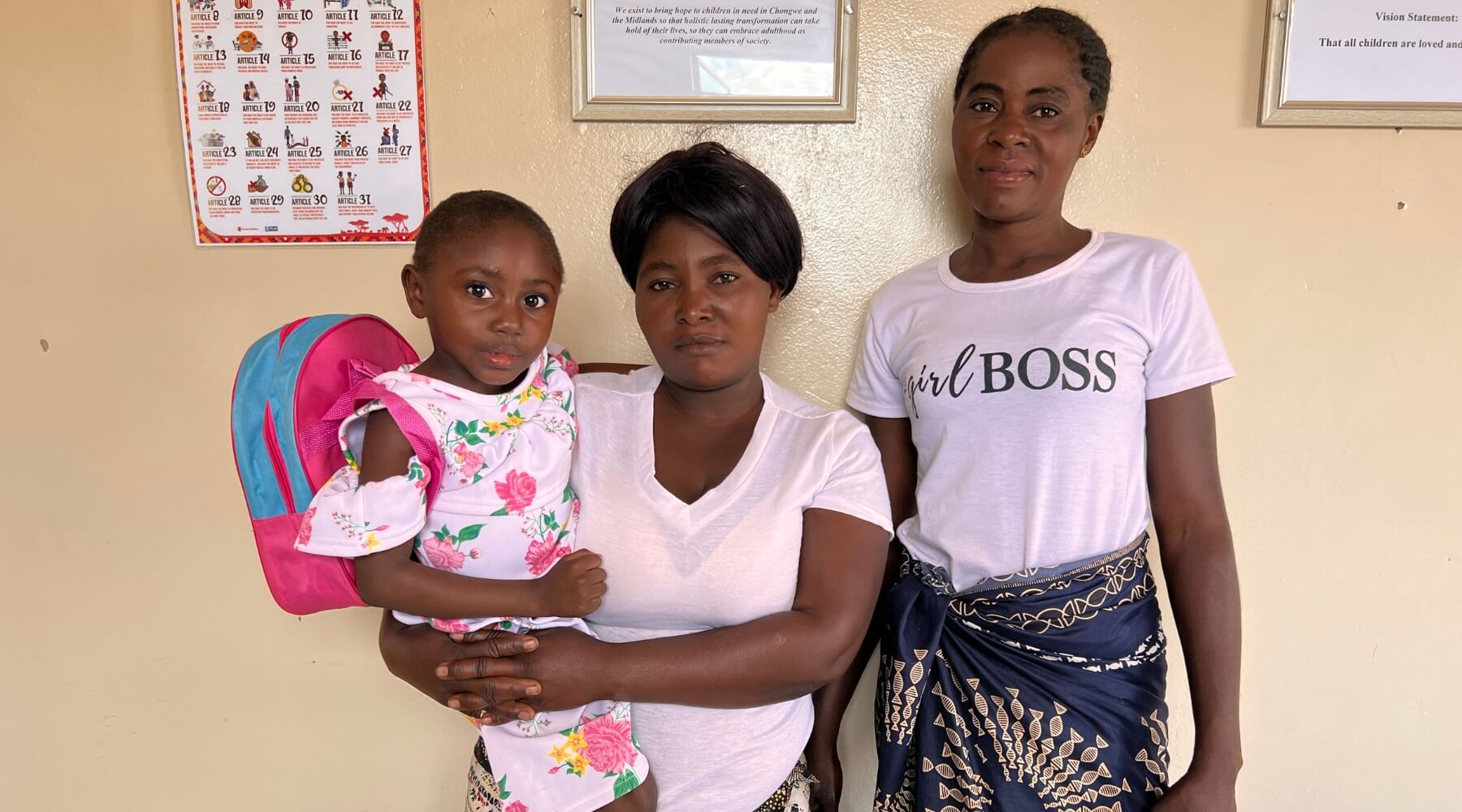 VOH Chongwe is delighted to introduce you to one of our children; her name is Sarafina. Sarafina came to our centre in 2021 when she was four. She was brought to our centre jointly by the Zambia Department of Social Welfare and the police department while they worked on finding a safe place for her to live.
She moved into one of our children's homes and began attending preschool, where she learnt the alphabet, numbers and drawing. After two years, Sarafina can now read vowels, copy things from the blackboard, and speak excellent English!
Sarafina is a very social girl, and everyone of all ages loves her. She has made a lot of friends both in class and at home. She is an active girl who willingly does house chores to help out.
Earlier this month, Social Welfare reunited her with her extended biological family. Now that she's with her family, Sarafina is part of our extension program. We check in with her and her family regularly and ensure that she is continuing her education and is keeping healthy and doing well.
Sarafina is happy to have joined her extended family and loves updating us on how she is doing whenever we visit her. We have an arrangement with her family to visit every month, and we all look forward to the visits!
VOH Kitwe (Zambia) Update: Keeping Our School Clean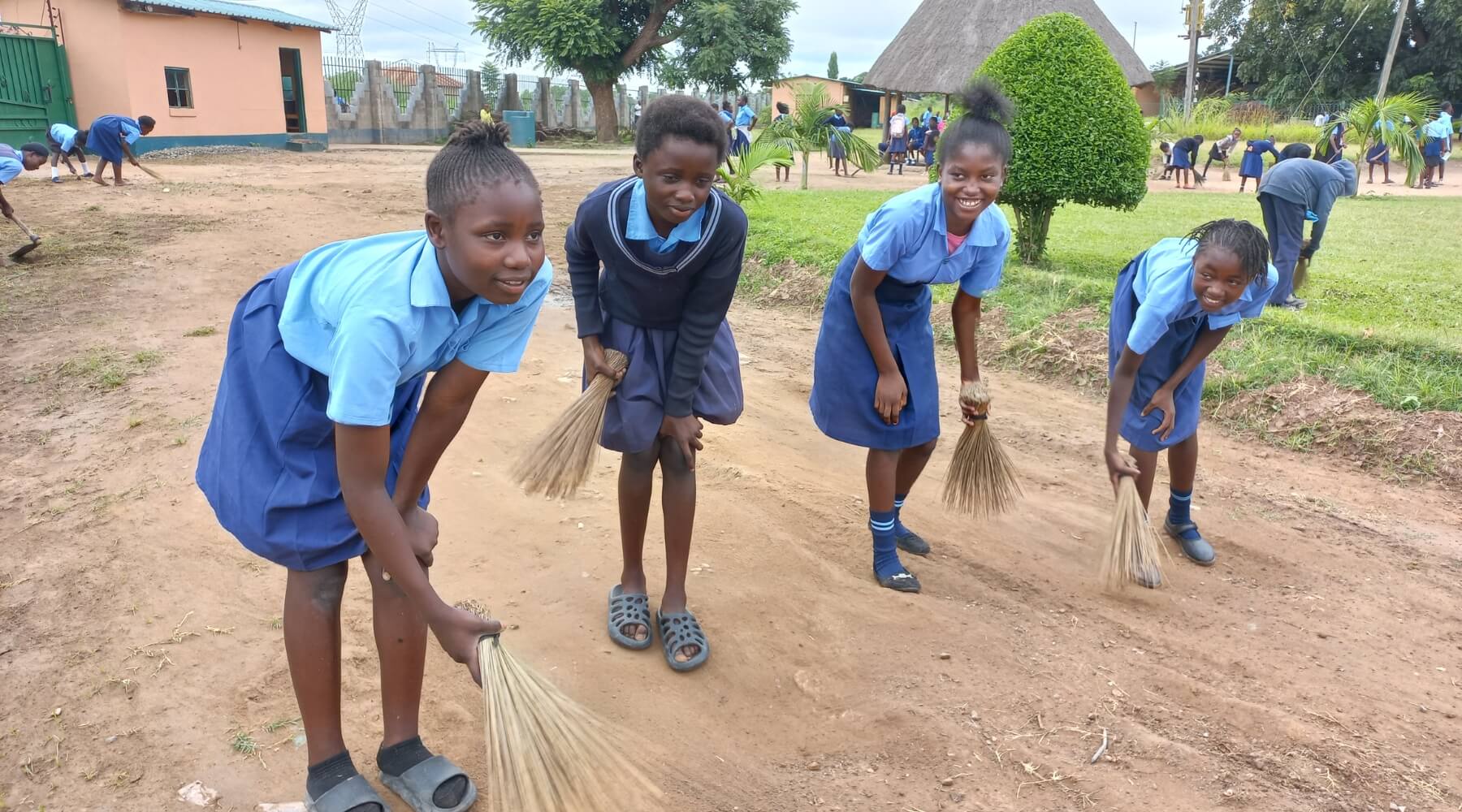 What our students learn academically and socially at school helps them become responsible adults. Every day at school, our VOH Kitwe students spend a lot of time learning, playing and exploring their unique interests and gifts.
This week the students wrote their end-of-term tests, and once they were finished, they all pitched in to help tidy the classrooms and clean the school grounds. Some were sweeping, others weeding our gardens, while others cleaned desks.
From an early age, our students learn to help keep the school clean and beautiful and that they should be role models to others in their communities by doing the same thing at home.
The teachers are all very proud of the students and grateful that they are so willing to participate in keeping the school clean!
VOH Luongo (Zambia) Update: End-of-Term Tests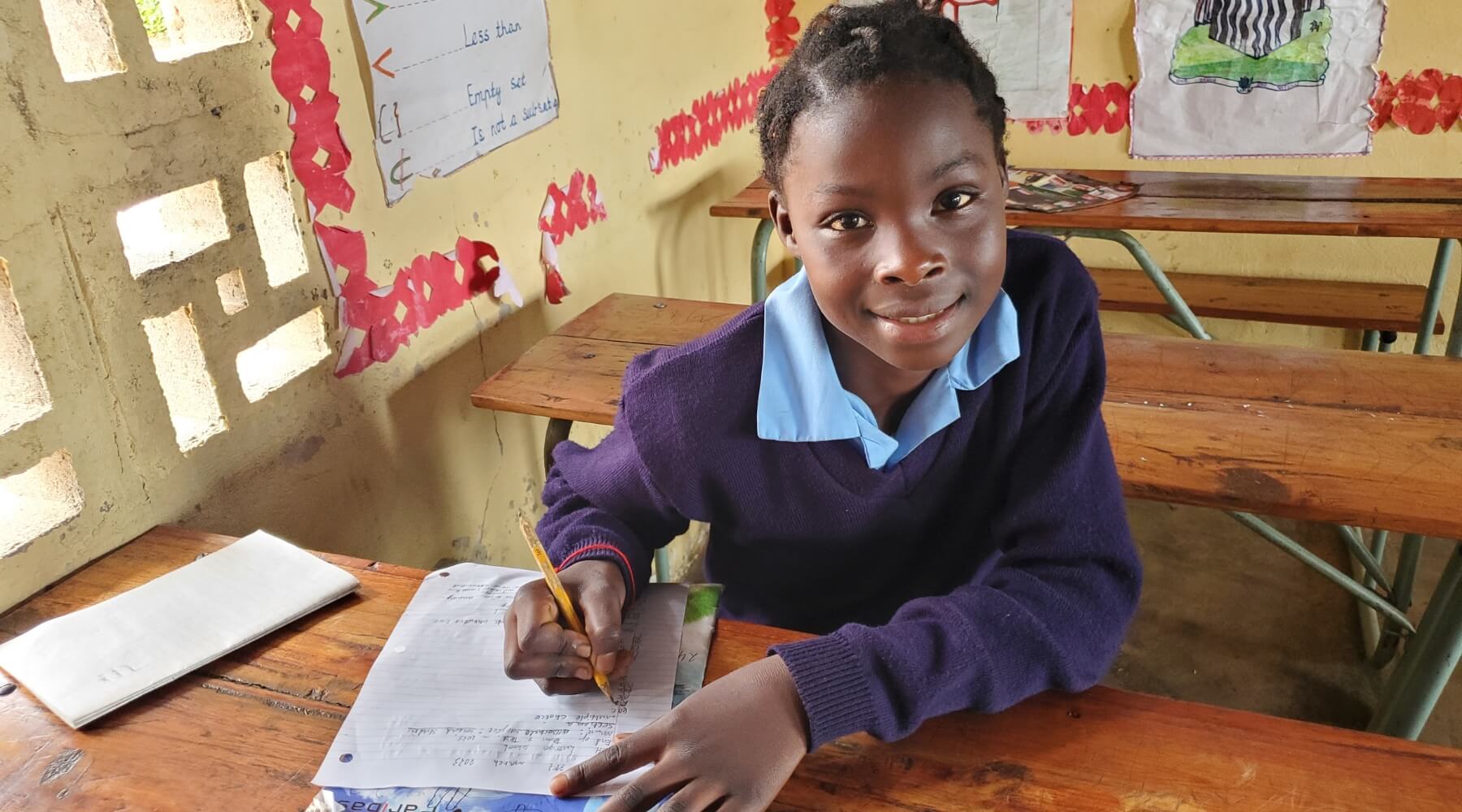 We are coming toward the end of Term 1, and schools in Zambia are about to close. VOH Luongo children are writing their end-of-term tests and are confident they will pass with good marks.
The teachers prepared the tests according to what the children learned during the term, and the students studied hard in preparation.
The school administration is always happy to hear how the children have done with these tests because the results assist with evaluating the teacher's performance overall to see if the objectives set for the term have been met.
We are grateful to our hard-working teachers and know our students will once again pass with flying colours!
VOH Malawi Update: Closing Day Ceremonies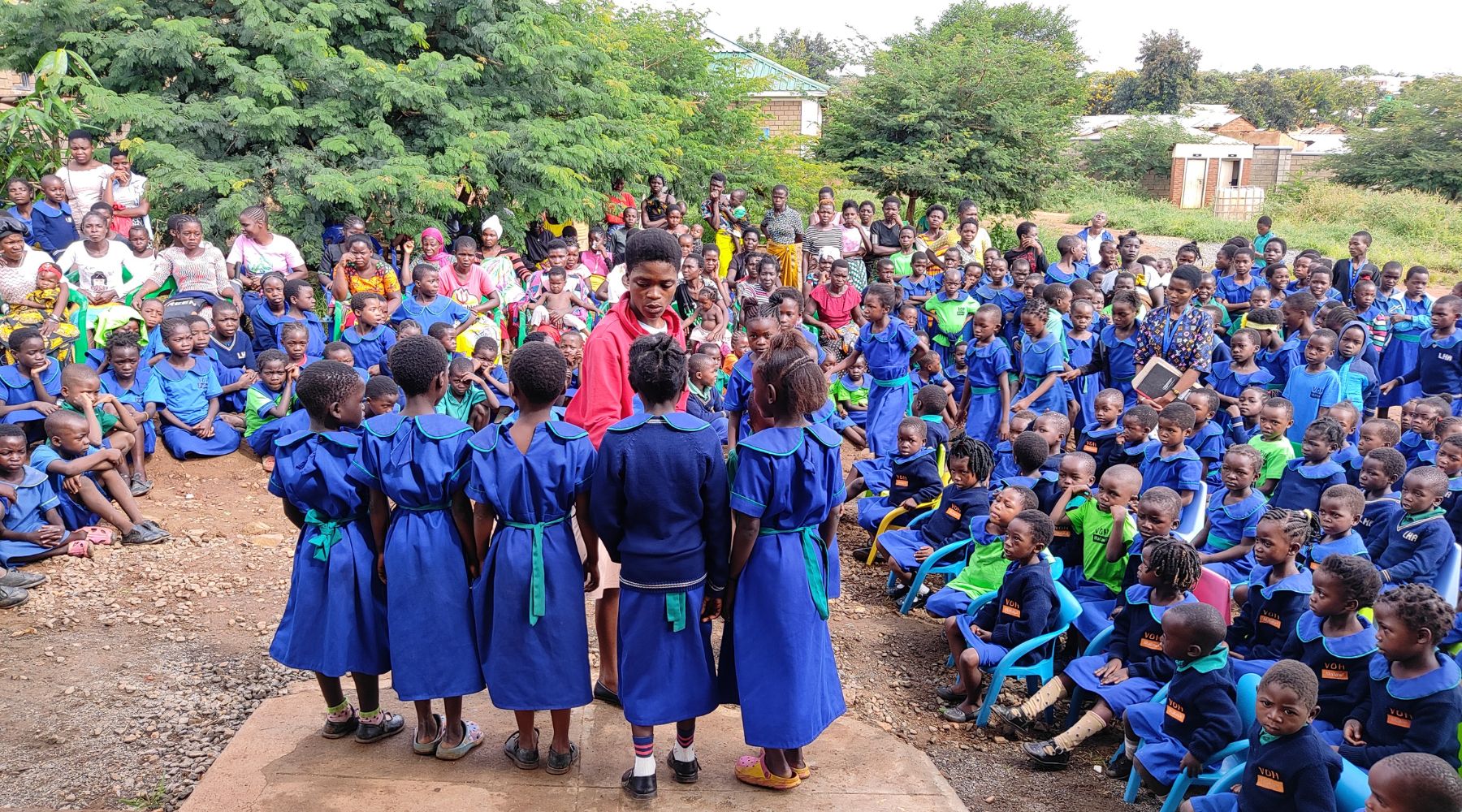 Last week at VOH Malawi, we held our school closing day ceremonies. During the ceremonies, our students and their parents and guardians gather to see performances and hear the results of how the students performed this term.
It was a colourful event with many different activities, including speeches, poem recitals, songs, and dances.
During the celebration, we also gave out awards for those who had performed exceptionally well academically and those who exhibited notable characteristics. We gave out certificates of achievement and gifts to inspire them and others to continue to work hard and be positive members of our VOH school.
It's always a blessing to see everyone going home smiling and feeling happy about the school term!
VOH Maramvya (Burundi) Update: Visit from Sergio Bersaglio (Executive Director)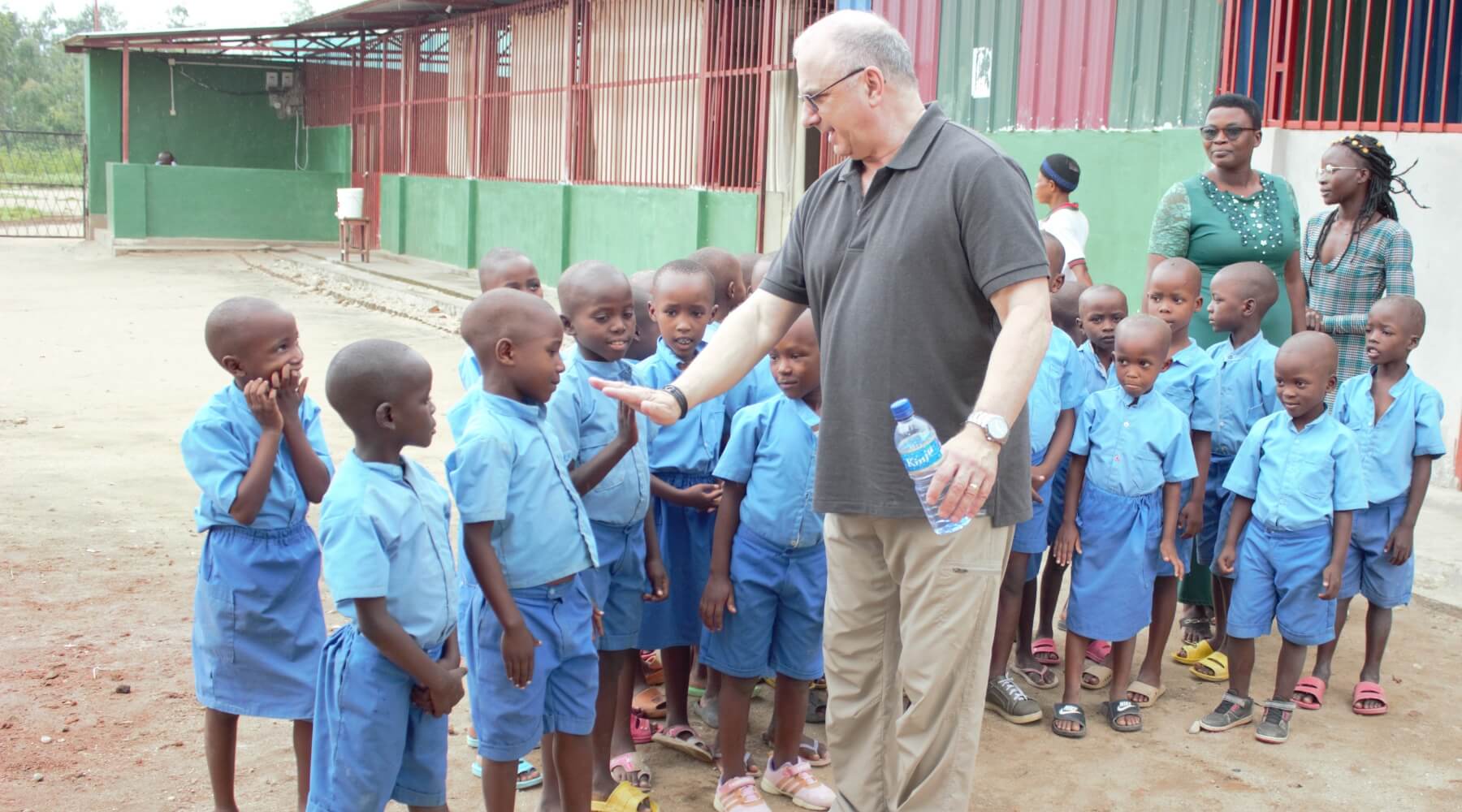 Earlier this month, VOH Maramvya was honoured to have the Executive Director of VOH Africa, Uncle Serge, visit us at our centre. The children welcomed him with great excitement and shared poems they'd prepared.
They were glad to shake hands and give high fives to him as well!
After the welcoming party, Uncle Serge visited each classroom to see how things were going. Both teachers and children were happy to see him entering their classrooms and saying hello to them. He also visited each office in the school administration building.
We also had the opportunity to show him a recently purchased plot of land, which we will be developing soon. Currently, the new land is being used to cultivate maize and soy.
At the end of his first day, the kids taught Uncle Serge how to play hopscotch, and they loved watching him give it a try! What a joy to see him playing hopscotch with the kids; the children didn't want him to leave!
VOH Mongu (Zambia) Update: Inter-School Sports Competitions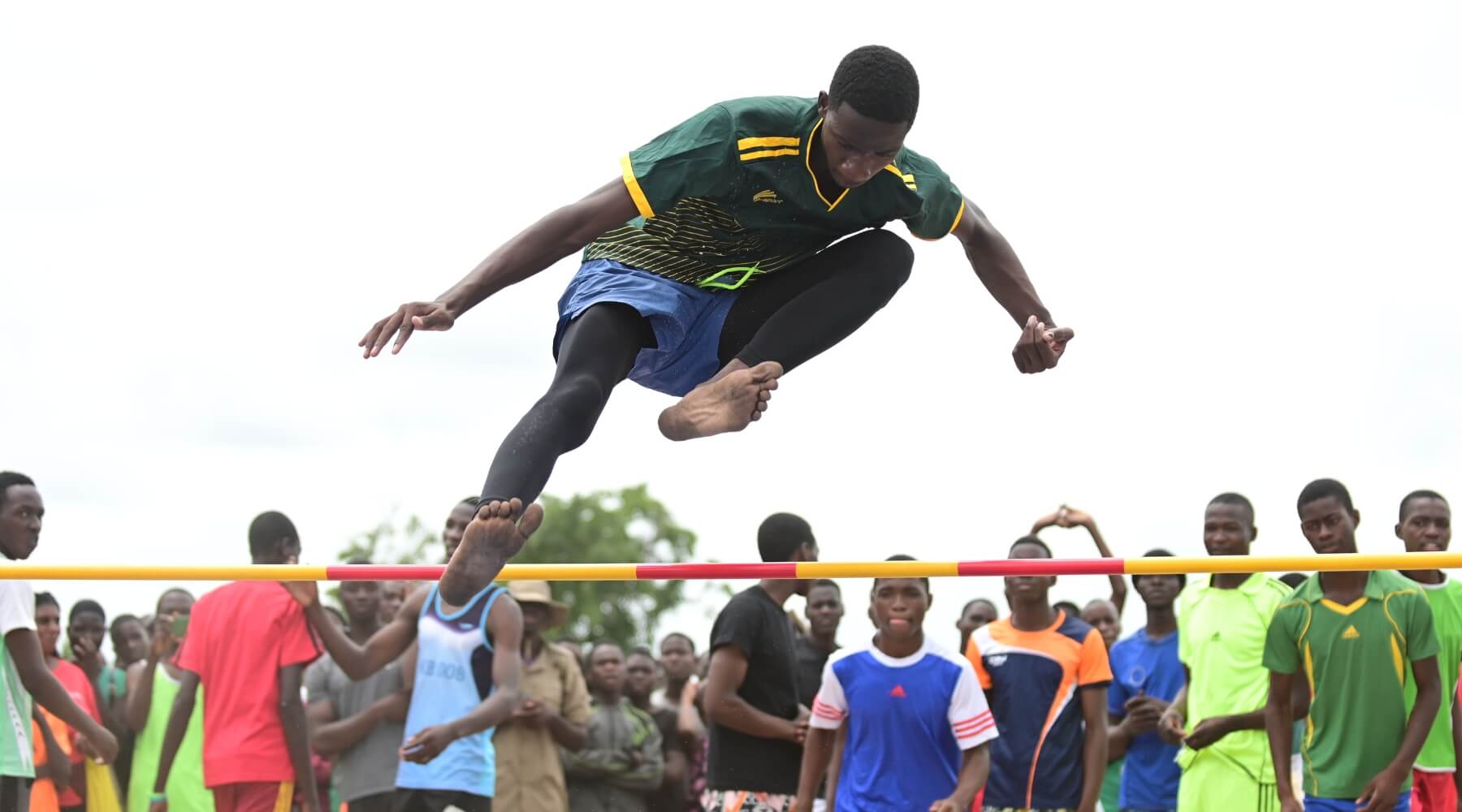 This week at VOH Mongu, our students participated in Inter-School Sports Competitions and did an outstanding job! It was a wonderful experience for our students to showcase their talents and abilities, and we are incredibly proud of every one of them.
The Inter-School Competitions brought together students from various schools in the area, and our VOH students truly shone. They demonstrated excellent sportsmanship, teamwork, and a commitment to excellence that was truly inspiring to see.
Our students participated in various events, including track and field, chess, and more. They put in a lot of hard work and practice leading up to the competitions, and their efforts paid off in spades.
Not only did our students perform exceptionally well in the competitions, but they also represented our school with pride and dignity. We received many compliments from other schools and officials on how well-behaved and respectful our students were throughout the event.
We are incredibly proud of our students for their achievements, and we are grateful to our dedicated teachers and staff who worked tirelessly to prepare them for this event.
Congratulations to all students who participated in this event!
VOH Mwanza (Tanzania) Update: Pamoja Chapel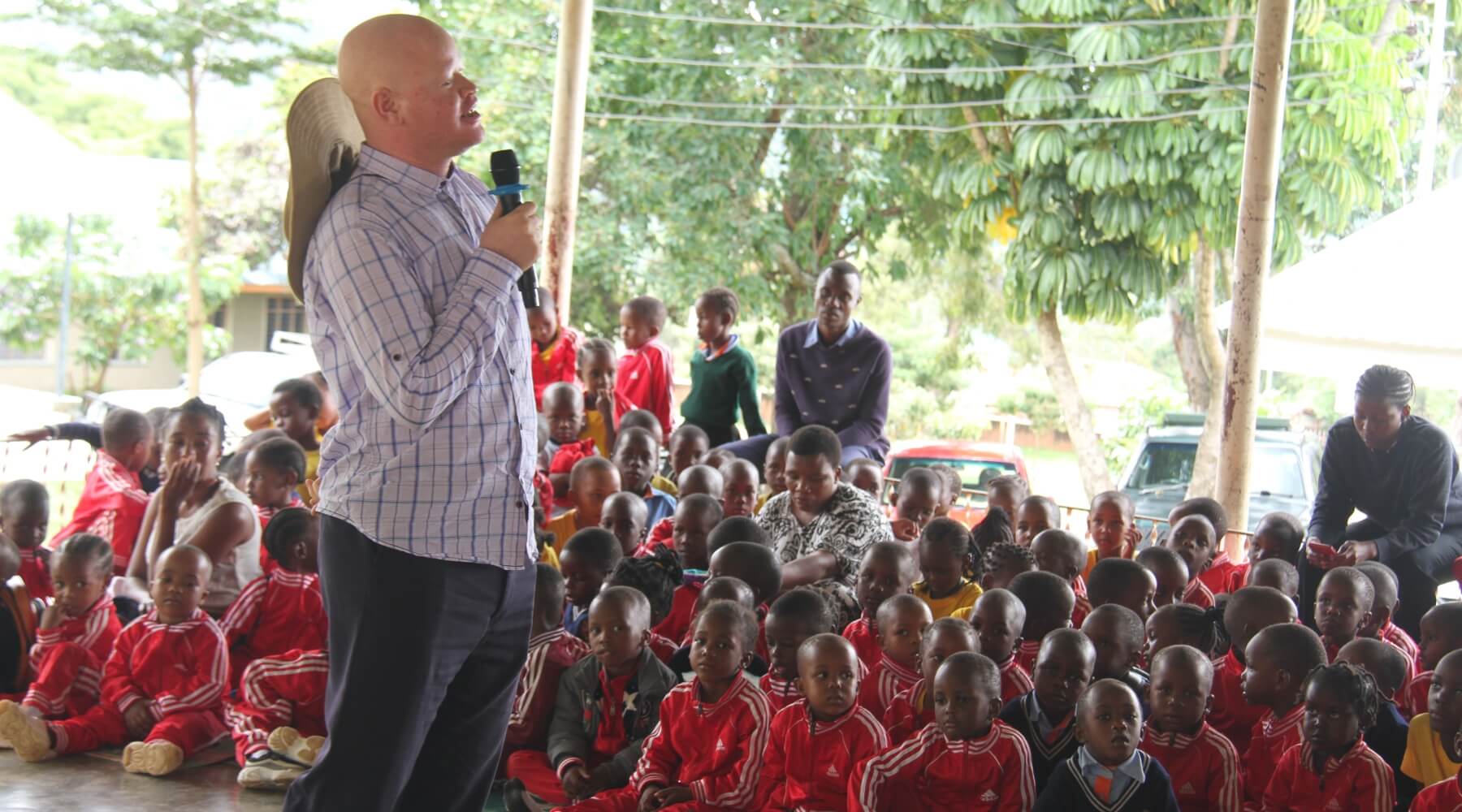 This week at VOH Mwanza, we held our monthly joint chapel service, "Pamoja Chapel." Pamoja is a Swahili word that means "together."
This service unites all of the staff and children at our centre. The service is always filled with anticipation as we get ready to meet. It's always a highlight of our month!
We sing together during the service, learn about God's word through a short sermon, and celebrate each other's achievements. We also take this opportunity to congratulate our primary school students who have done well at school during the month. Last but not least, we celebrate all of the recent birthdays!
We all look forward to next month's Pamoja Chapel!
VOH Zimbabwe Update: Creating a Safe Haven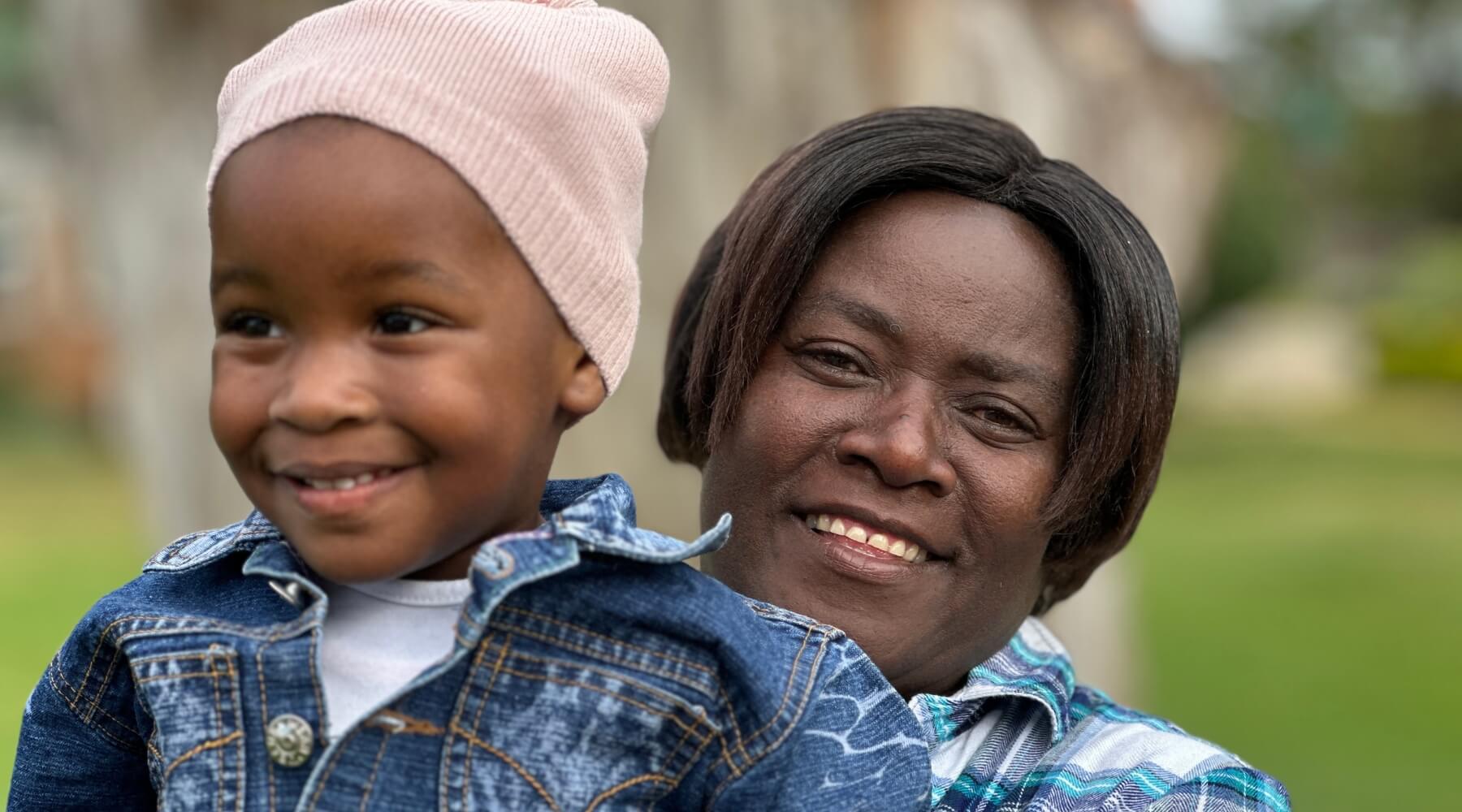 Seeing our children smiling brings joy to everyone at VOH Zimbabwe because we know the vulnerable circumstances so many of our children come from.
One example of joy amidst difficulty is Elsie. Elsie was brought to VOH Zimbabwe as a temporary place of safety while the Department of Social Welfare worked on getting permissions and details in place so she could go live with her maternal grandmother.
In the meantime, Elsie is smiling and happy to be in the arms of a loving mother in one of our children's homes. We will do everything we can to care for Elsie so that she knows she is special and loved.
As VOH, we are so grateful to be able to help keep smiles on children's faces!