This week we learned to cook, wrote exams outside, and received new dresses!
VOH Bwiza (Burundi) Update: New Dresses!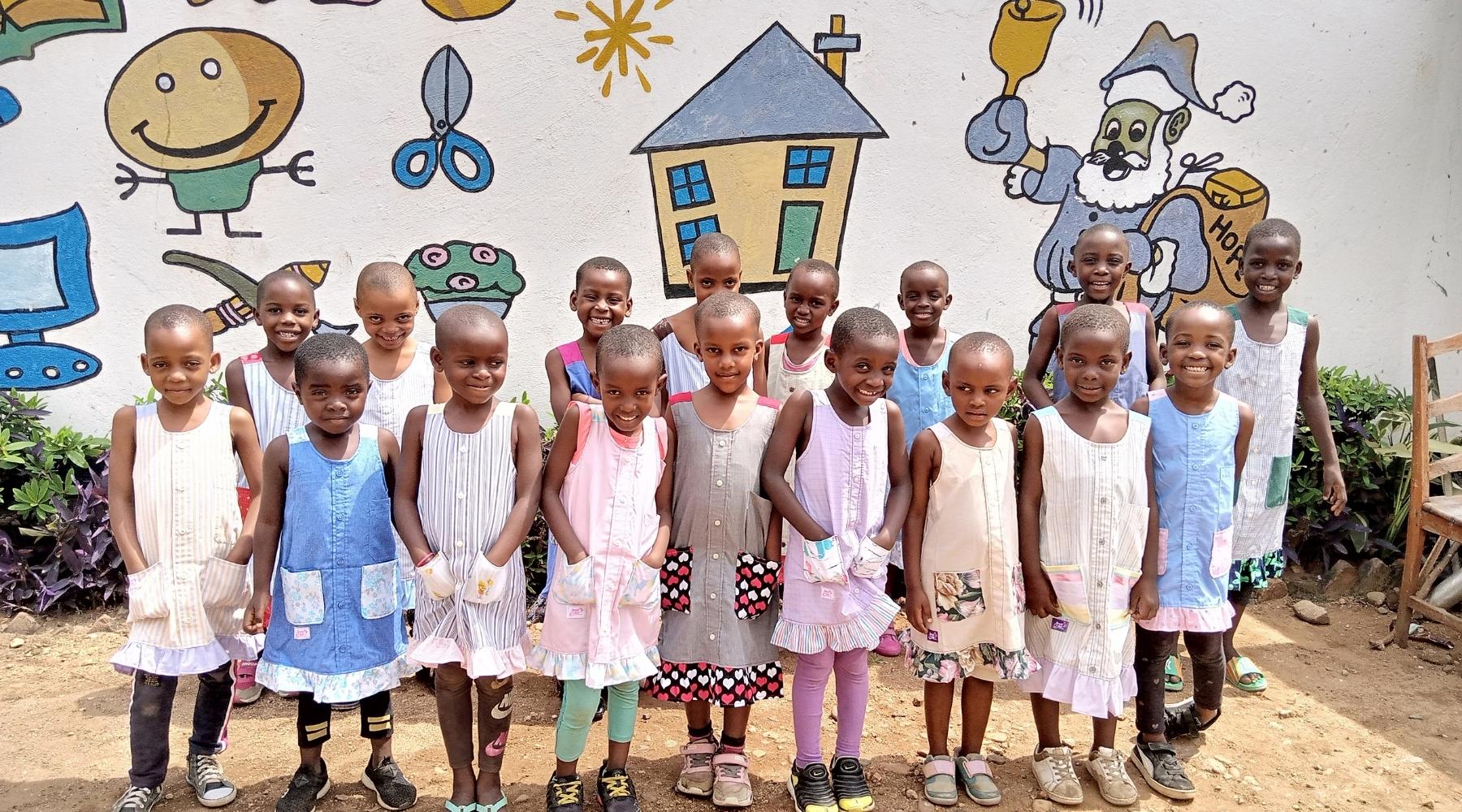 VOH Bwiza would like to express gratitude to our friends from Cross Church in Winnipeg. They recently provided beautiful dresses for all of our girls. The girls look beautiful in them! It is so special for our children to know there are people who think of them and pray for them, even from far away. The care and love that our children receive give them lasting hope. We can never say thank you enough to every one of our donors and sponsors!
VOH Chongwe (Zambia) Update: Meet Emmanuel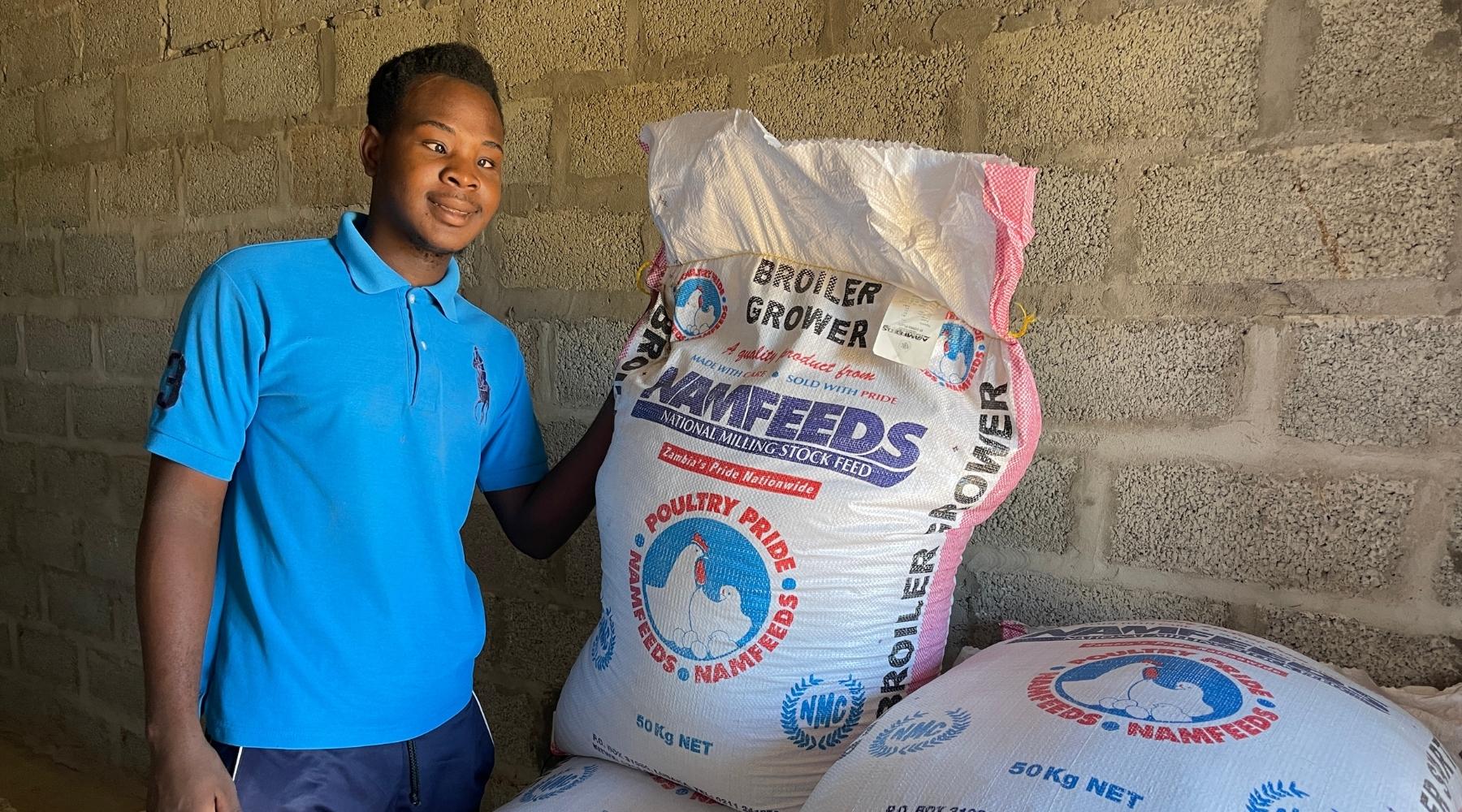 Emmanuel came to VOH Chongwe 11 years ago after losing both of his parents. Unfortunately, before Emmanuel came to our centre when he was still very young, he underwent optical surgery that was not successful and also not correctable. Despite these early challenges in his life, Emmanuel is a happy, fun-loving, and hard-working young man. He has been living in one of our children's homes here at VOH Chongwe and has always done well in school. Emmanuel recently received excellent results after writing his high school national exams and is preparing to attend post-secondary tertiary studies. In the meantime, he is working with other VOH students to raise chickens in our chicken coop project! This practical training and work experience will help empower Emmanuel for whatever lies ahead as he pursues further education. We are confident that Emmanuel will be able to support himself, thanks to what he has learned here at VOH!
VOH Kitwe (Zambia) Update: Naward Receives his Master's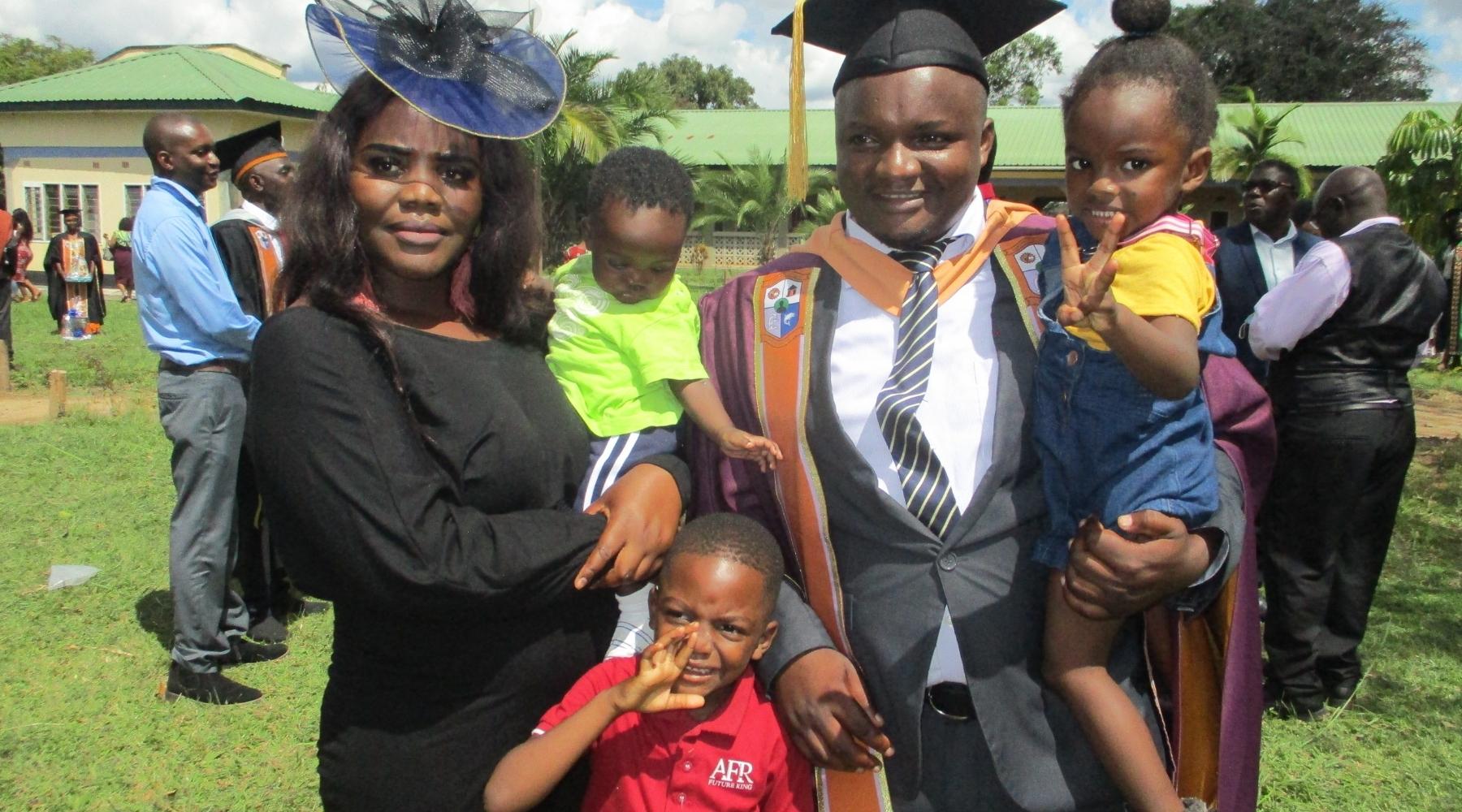 VOH Kitwe is thrilled to celebrate Naward completing his Master's! Naward came to VOH Kitwe when he was just a small boy. He always worked hard and graduated high school with excellent marks. He continued to University, where he received a BA and got a management position at a local bank. Two years ago, Naward began working on his Master's Degree, and it was another joyous celebration to see him graduate with it this month! The housemothers and all of his VOH friends were there to celebrate with him, along with his wife and children. Everyone showed their support and shared how proud they are of him and how much they love him. The graduation ceremony was held at the Copperbelt University right here in Zambia. It is a joy to see our VOH children attain their dreams! Thank you to Naward's sponsors and to every friend and supporter of VOH who help make stories like this possible!
VOH Luongo (Zambia) Update: Home Economics Class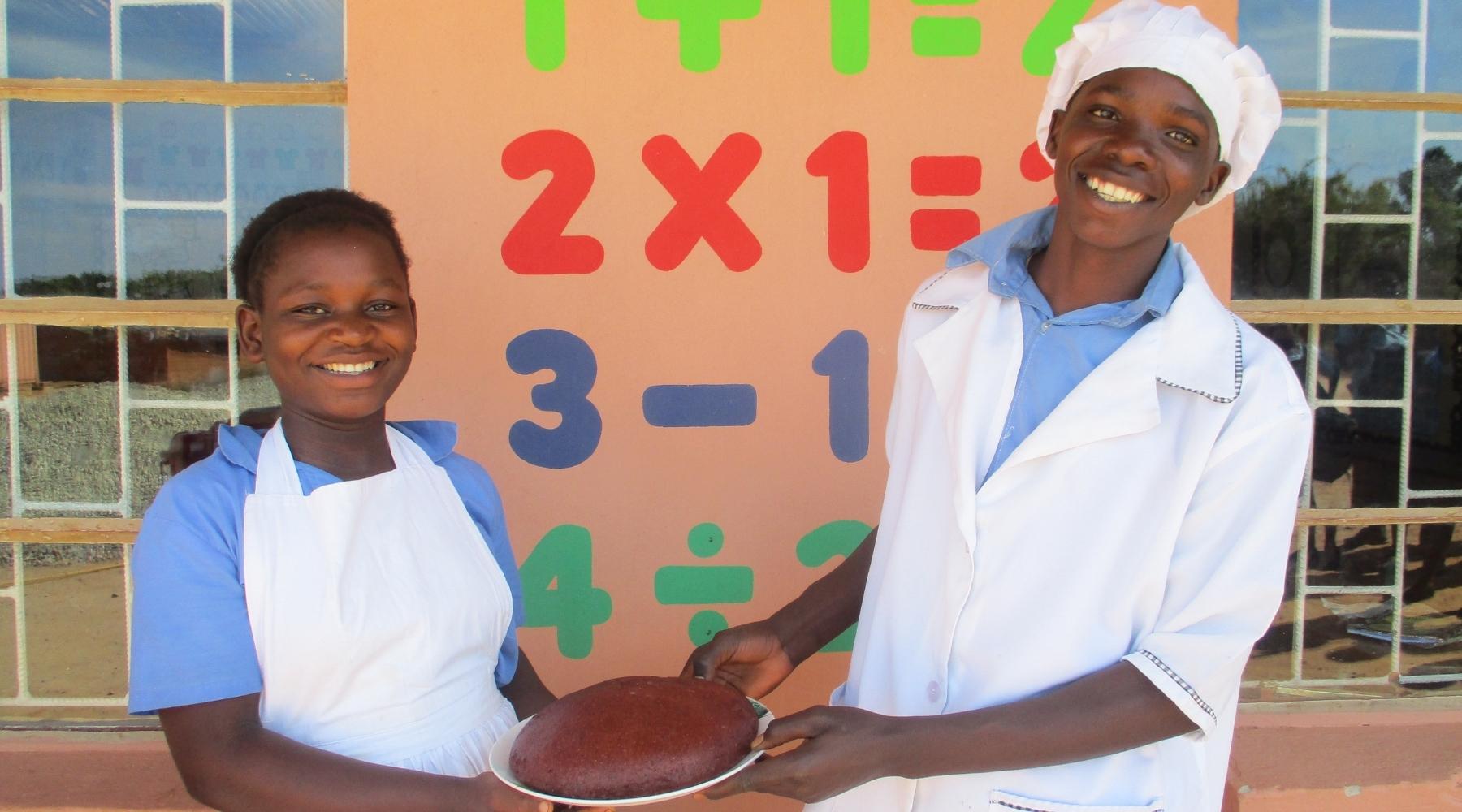 Home Economics is part of the Zambian school syllabus, and we are happy to share that VOH Luongo children are learning this subject in school. We teach the children different skills, including how to cook and use kitchen appliances and tools. This week, the Grade 5 and Grade 6 children learned how to cook an African dish called African Polony. They learned under the instruction and supervision of their Home Economics teacher. The lesson was interesting, and the children were so happy taking part in the preparation of the dish. The staff is confident that the children will use the skills and techniques learned in class in their home life which will help them become more responsible and helpful at home!
VOH Malawi Update: Farewell, Britain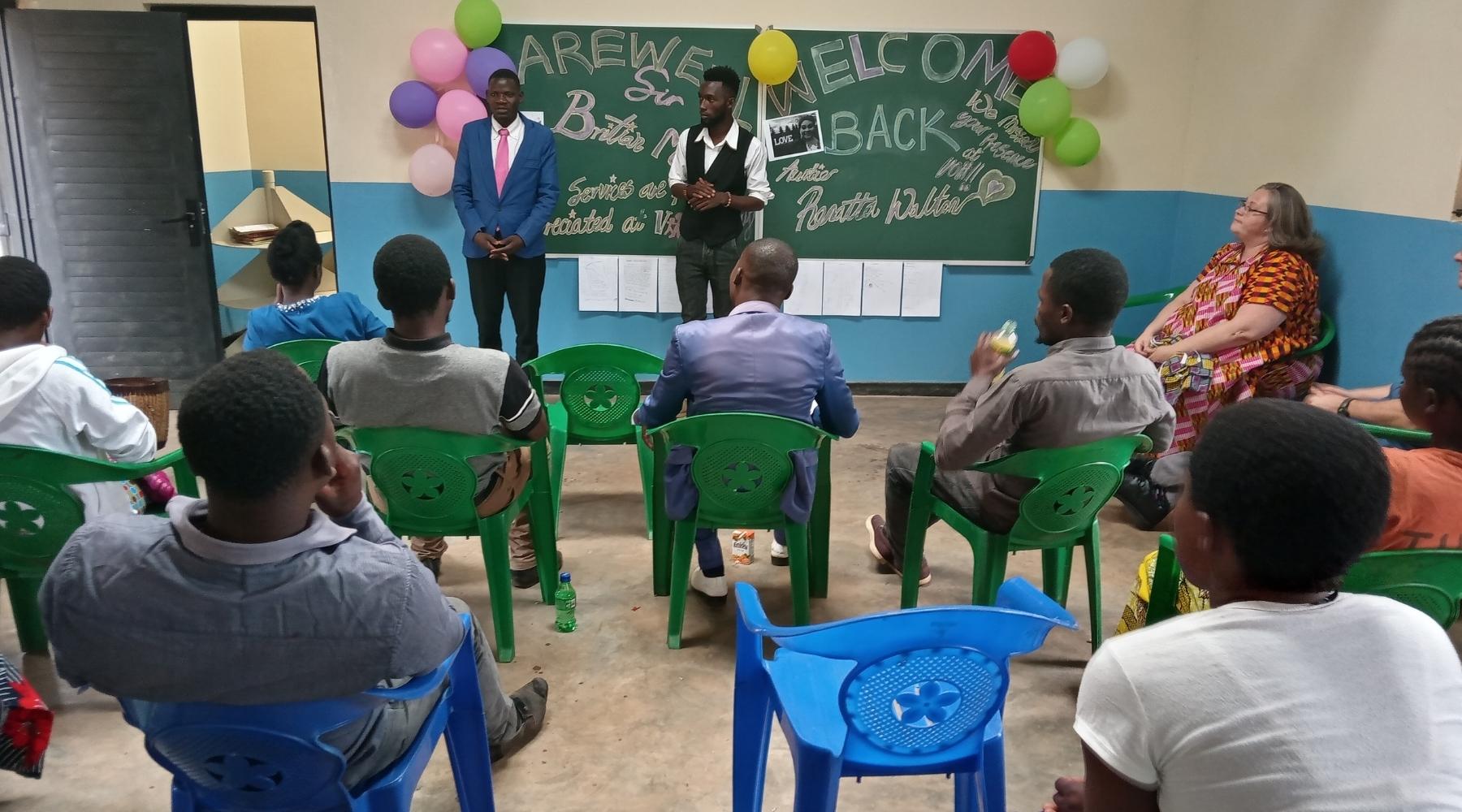 Saying goodbye is never easy, and it was especially sad this past week when we had to say goodbye to one of our long-serving VOH Malawi staff members, Britain. Britain has been a great contributor to our organization. He is self-motivated with lots of energy and inspires those he works with. Britain has been offered a position with the government of Malawi's Ministry of Health. We are so happy for him, but he will be greatly missed. We are so glad that he passed on his knowledge to everyone around him while he was here, which will make the transition easier. To honour Britain, we had a party that ended up being a double celebration as our administrator Renatta recently returned from her maternity leave. It was great to welcome Renatta back and have a proper send-off for Britain. Thank you, Britain! God bless you!
VOH Maramvya (Burundi) Update: Translating Letters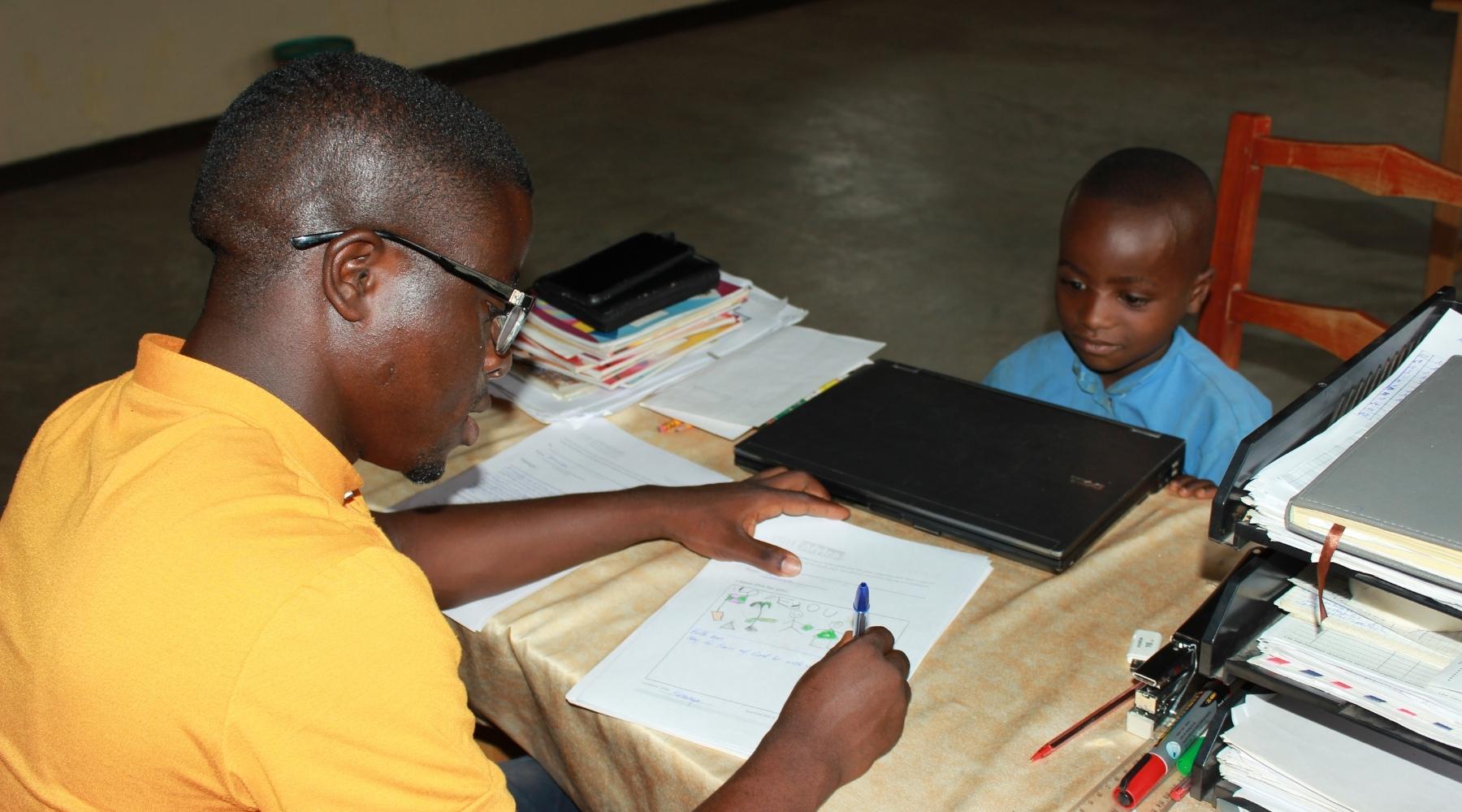 This week at VOH Maramvya, we are translating letters the children wrote to their sponsors. Every three months, our children write these letters, but since they are written in our local language Kirundi, each letter needs to be translated before being sent off to Canada. The translators sit with each child while they write their letters. Once children complete writing their letters, our translation team takes several days to translate everything. We want to thank our translating team for the hard work they put into this important task! And thank you to each one of our sponsors for your faithful support!
VOH Mongu (Zambia) Update: The Story of Joseph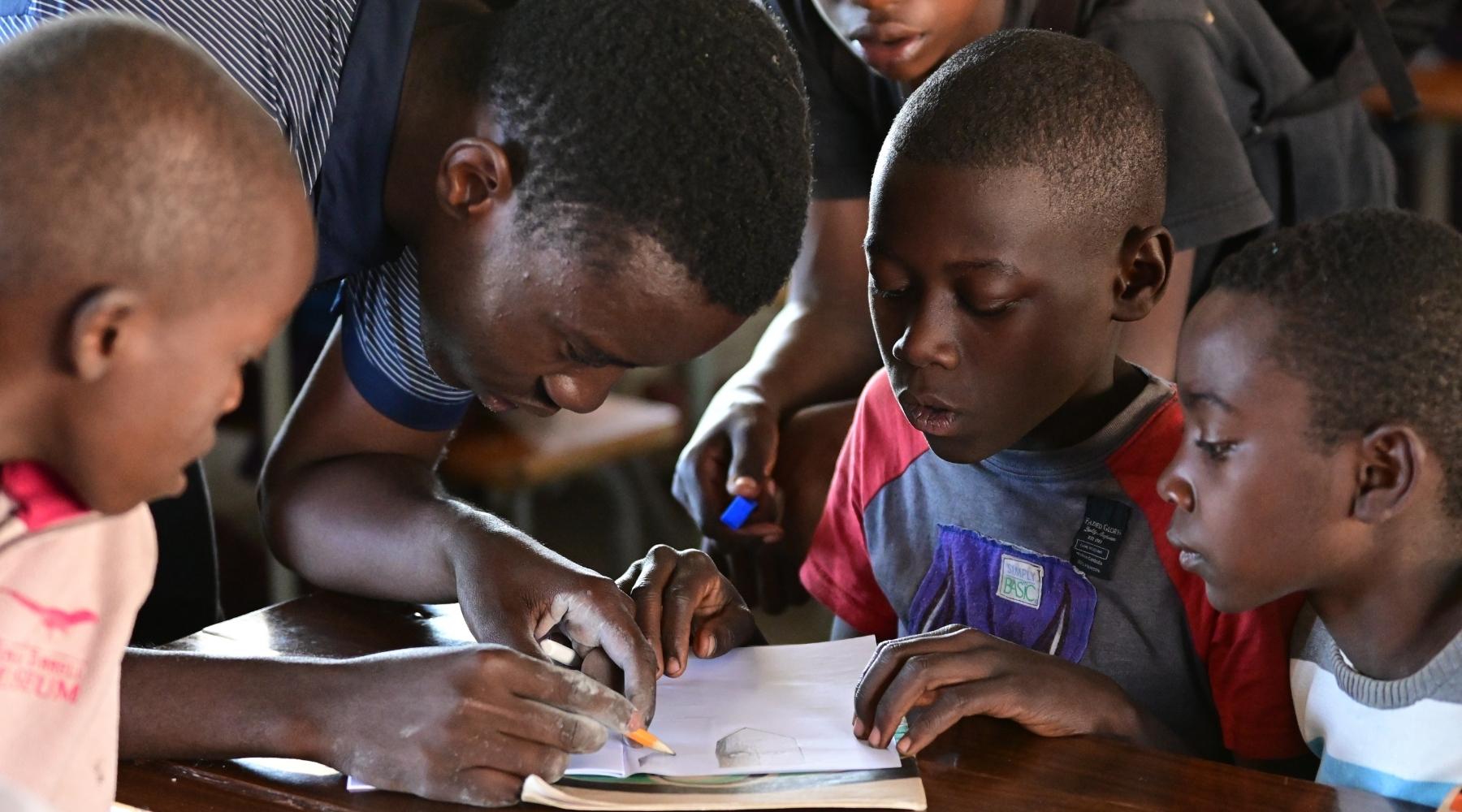 This week at VOH Mongu, the kids learned the story of Joseph during their discipleship class. After hearing the story, they could draw and sing what they had learned and share how the lesson impacted them. We are grateful that we can offer new ways of teaching and learning thanks to our growing discipleship program and the things we have learned from Uncle Serge and the discipleship team! We are able to incorporate spiritual growth, creativity, and listening comprehension into one fantastic class time. We are so happy we get the opportunity to invest in this generation of future leaders.
VOH Mwanza (Tanzania) Update: Monthly Exams
At VOH Mwanza, one of our school's traditions is to allow our students to sit outdoors while they write their monthly exams. These exams help us track and measure the students' development and give us insight into what areas need to be given more emphasis in class. The outside environment is favourable to the children and the teachers. The extra space makes it easy for the students to spread out, allowing the invigilators to move freely between the desks. And the fresh air feels great!
VOH Zimbabwe Update: Creating a Safe Haven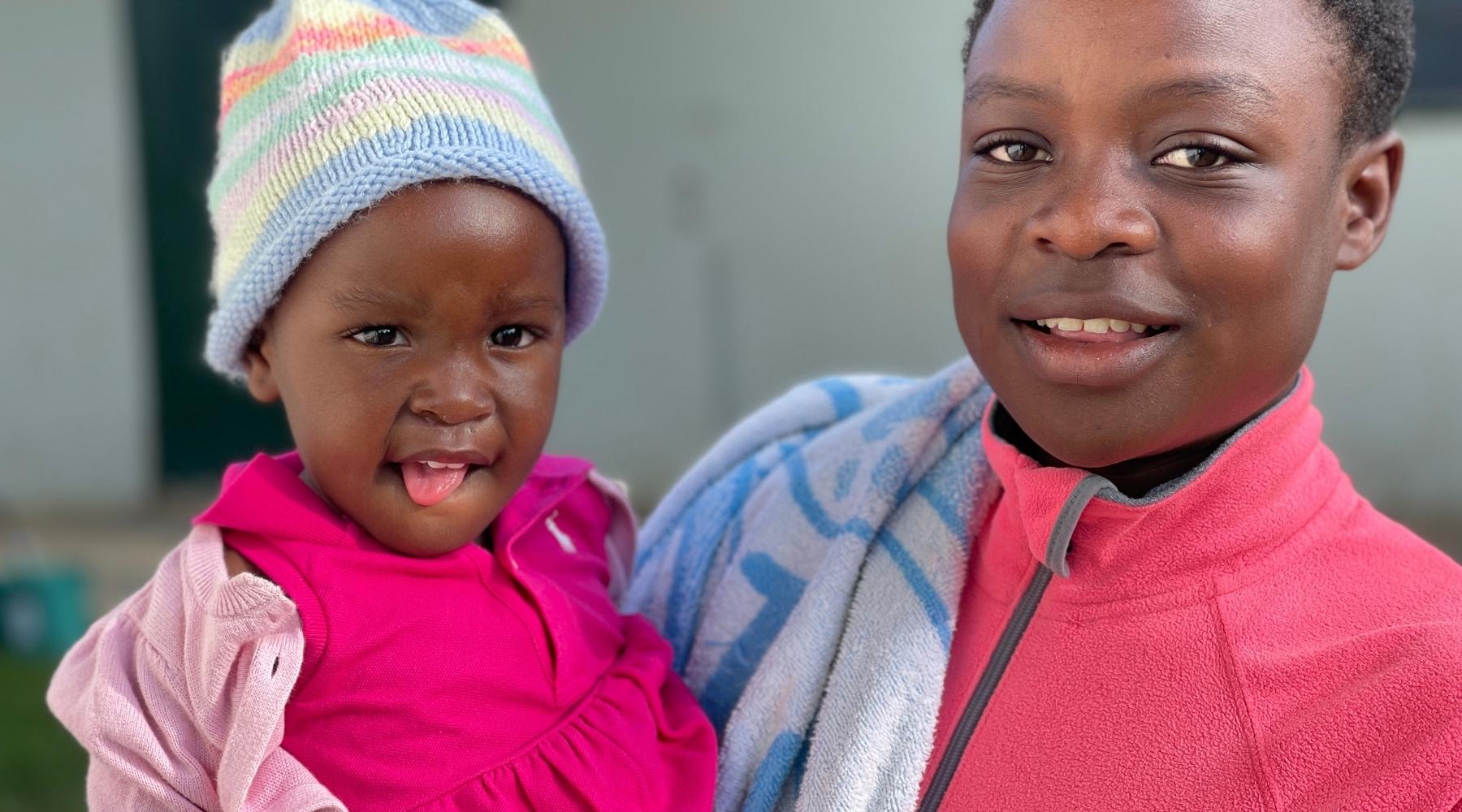 VOH Zimbabwe welcomes baby Elsie who was brought to our centre last week by the Ministry of Social Welfare. Sadly, Elsie's mother either forgot or abandoned her at a large public market. A concerned shop owner realized that the mother had not returned and took her to the police to ensure her safety. The police and social welfare are working together on locating the mother and doing a home visit to assess the situation. In the meantime, social welfare has asked us to provide a temporary home for Elsie. Everyone at VOH Zimbabwe was thrilled to receive Elsie into our "place of safety" program. Elsie will be living with Mother Nyasha while the case is being researched and assessed by our local Zimbabwean authorities. We have given Elsie a medical check-up at our clinic and are happy to report that she is a healthy baby. We are thankful for the opportunity to assist social welfare by providing Elsie with a loving and safe home. We welcome you to VOH Zimbabwe, Elsie!