COVID-19 In Africa
Major African stats as of May 6:
Confirmed cases: 49,155
Number of deaths: 1,911
Recoveries: 16,322
Infected countries: 53
Virus-free countries: 1 (Lesotho)
Updates from where we work as of May 6:
Burundi: 15 cases
Malawi: 41 cases
Tanzania: 480 cases
Zambia: 139 cases
Zimbabwe: 34 cases
(source: africanews.com)
VOH Africa News: Launching HOPE Packs!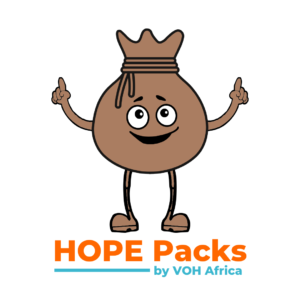 Tuesday, May 5th was #GivingTuesdayNow, a global day of giving in response to the need caused by COVID-19. For Giving Tuesday, we launched our new HOPE Packs!
In the countries where VOH Centers are located, movement restrictions and school closures due to COVID-19 have made caring for the VOH children more challenging and yet more important than ever.
HOPE Packs is one way we are responding to this immediate need.
These care packages will be distributed to VOH children and will provide them with a supply of nutrition and health support for themselves and their families.
Each package contains:
1 bottle of liquid hand soap
2kgs of nutritious porridge
reusable face masks (with use and care instructions)
children's multi-vitamins
a COVID-19 safety handout
Each HOPE Pack costs $20 and provides immediate and necessary care to the children and families of VOH Africa.
We raised over $1,200 on our launch day, that's over 60 HOPE Packs! Support this initiative by donating a HOPE Pack today! 
Bulale (Tanzania): Providing Care During COVID-19
At VOH Bulale we are continuing to find creative ways to continue bringing hope and care to the children in our program. Our teachers are working on educational materials to be sent home along with our new HOPE Packs so the children can continue learning at home and receiving the health and safety supplies they need.
We are doing our best to keep in touch with our community parents, following up to see how the children are doing.
We are also working on ways in which we can help spread COVID-19 safety awareness in the Bulale community so community members have the knowledge they need to protect their families during this pandemic.
We will continue to work with local leaders to find ways to share information and educate the community around us!
Bwiza (Burundi): Life During COVID-19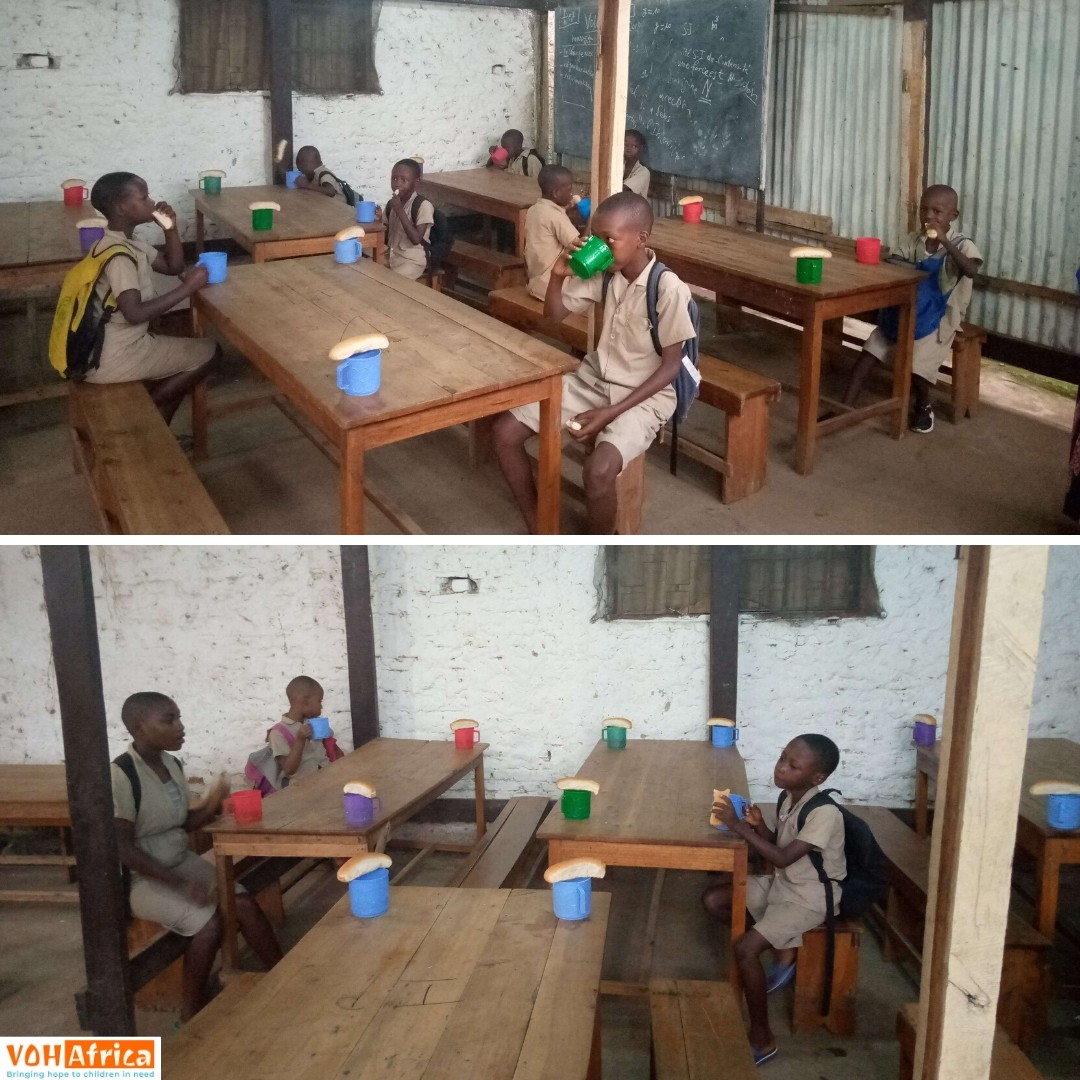 At VOH Bwiza our children can continue coming to the center to receive a nutritious meal through our feeding program.
We are ensuring prevention methods are in place and being followed. We encourage children to wash their hands regularly and to always be sure they are following social distancing guidelines.
We are so grateful to all of our donors and sponsors who continue to support our work during COVID-19 uncertainty.
Chongwe (Zambia): Food Production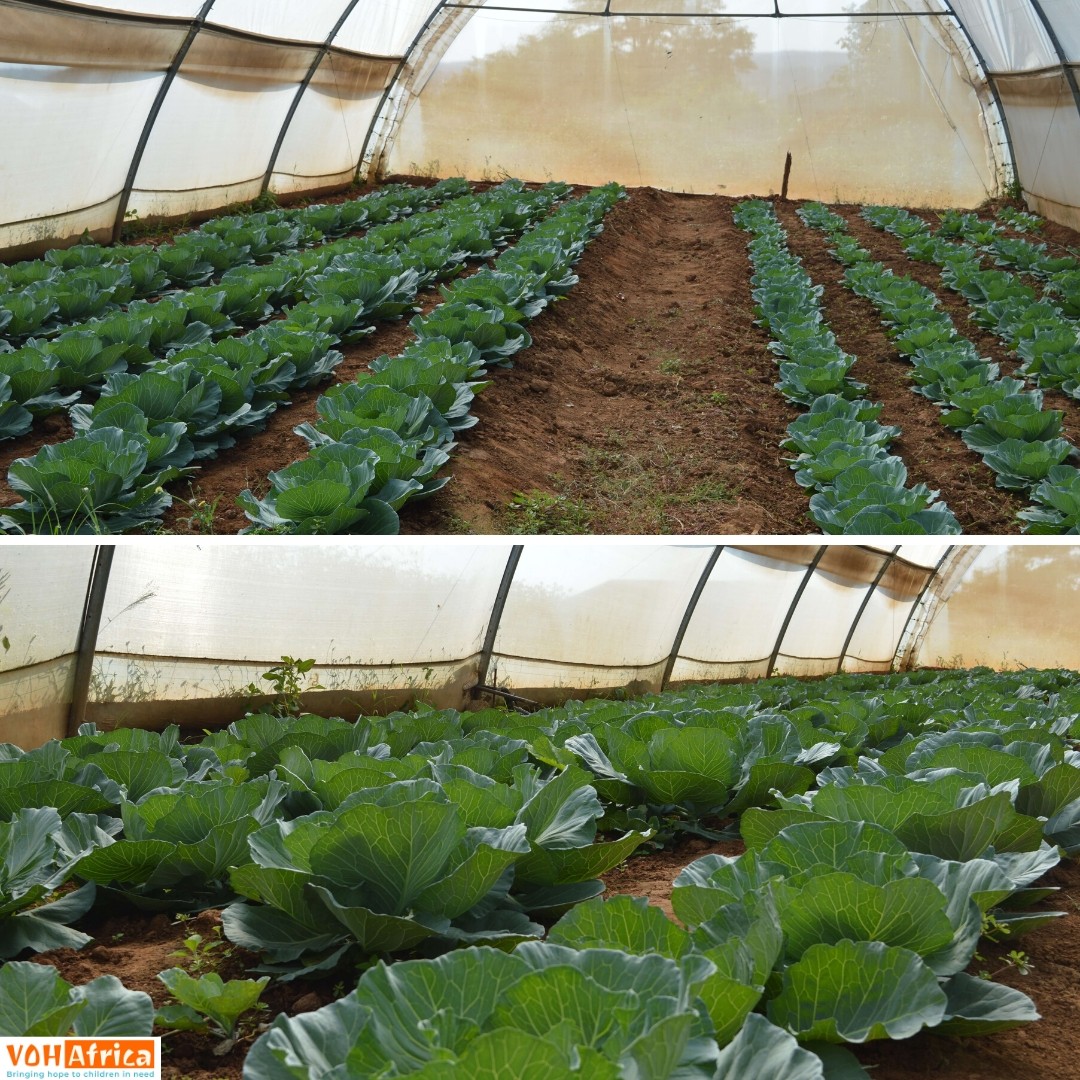 VOH Chongwe continues to provide nutrition to all of our children both in the homes and the community.
Food production has been our focus over the years through our greenhouse and gardens. Thanks to our gardening setup, we are even able to grow things that are out of season!
Most recently, we planted tomatoes, cabbages and other vegetables, which will sustain the Village during and after the crisis.
Kitwe (Zambia): Sewing Masks!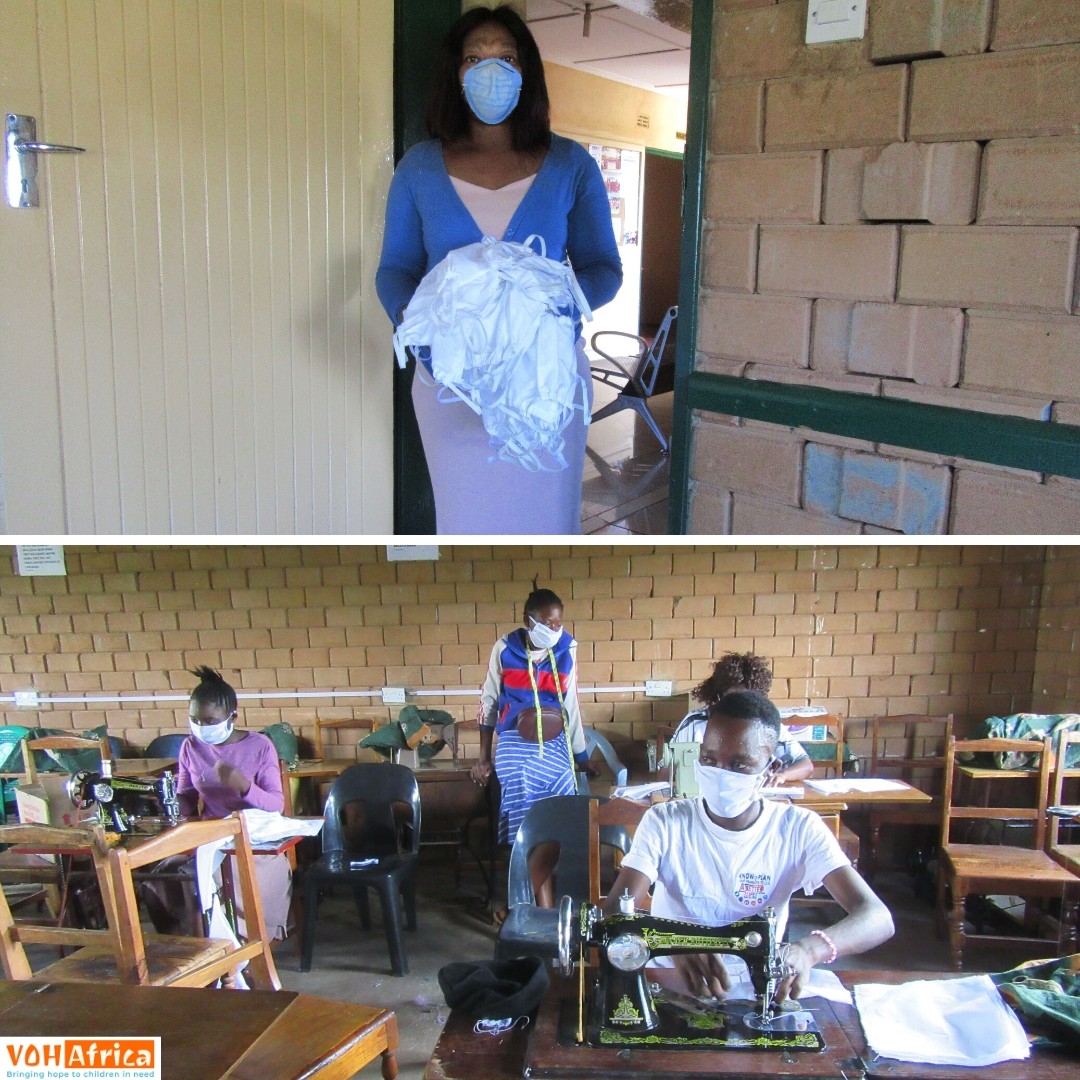 The Government of Zambia has made it mandatory for everyone to wear face masks. In response, our Youth Empowerment Coordinator has spearheaded a sewing project working with former tailoring students from our 2019 class.
Our target is to sew 2000 masks! These masks will be included in our new HOPE Packs.
Our focus is to ensure we are continuing to care for VOH children even when they are not able to come to the center. We are exploring as many ideas as possible that may help us fight COVID-19 and its impact!
Luongo (Zambia): Feeding Program Update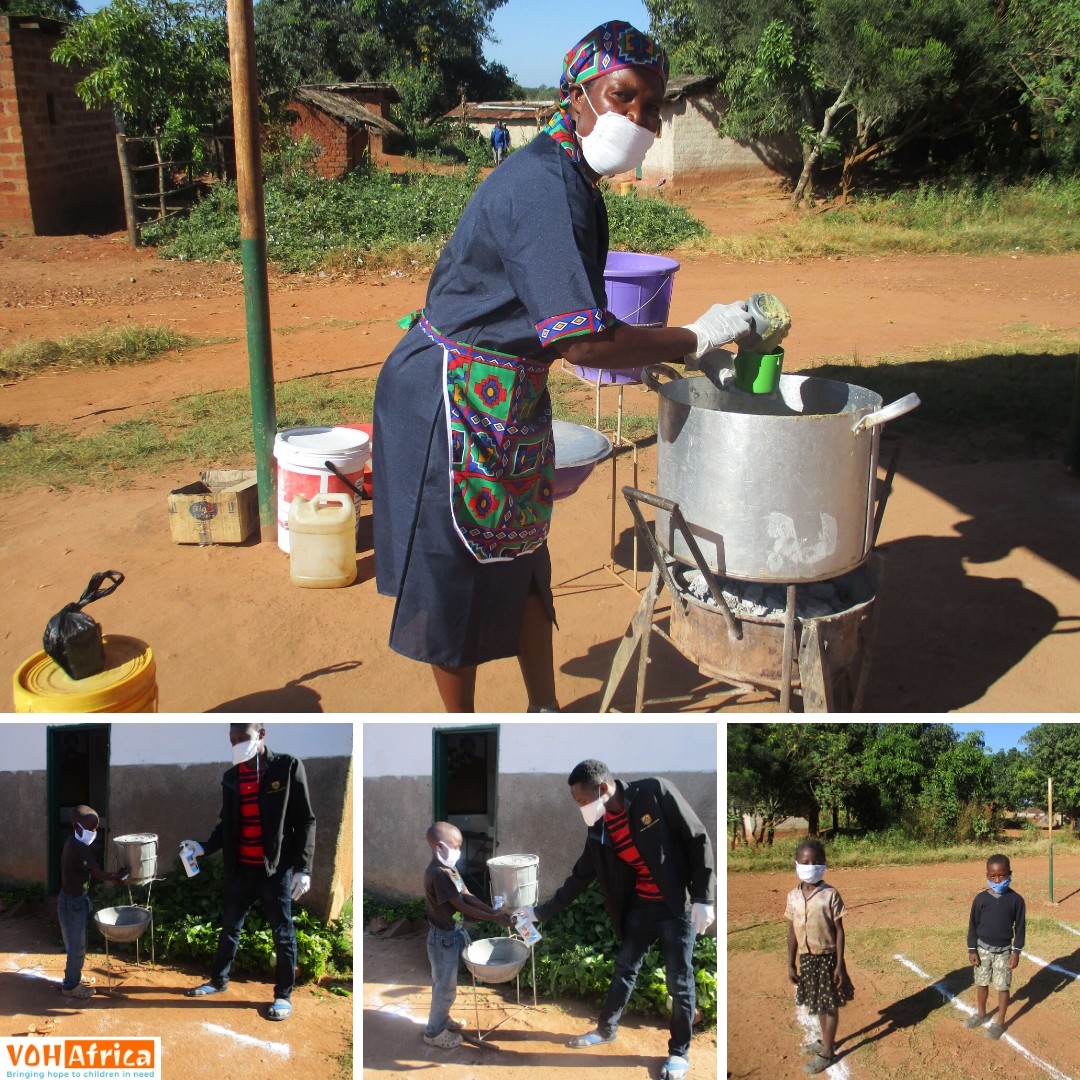 At VOH Luongo we are taking measures to ensure that our nutritional program continues safely. This week we provided our HEPS Aunty with a new uniform that will be kept clean and hygienic by following specific sanitization procedures.
Our school continues to observe strict hygiene and the school team is making sure the measures put in place by the Ministry of Health are followed.
The children have come to terms with social distancing and are following it well!
In addition, we are educating on health and safety through our new HOPE Packs, which include COVID-19 educational materials.
Malawi: Distributing Porridge
When the government of Malawi closed schools all across the country in response to COVID-19 we were also told we cannot continue serving porridge at our center. VOH children rely on the food we serve and we did not want to see them go hungry.
Since that day, VOH Malawi has been giving away a package of high nutrition porridge per week to each VOH child through a safe food distribution process that protects the VOH staff and VOH children. This will help children not to become malnourished during this pandemic.
We will continue doing this through our new HOPE Packs, which, in addition to porridge, will include other health and safety items.
This program has almost tripled our food budget for VOH children but the impact is well worth the challenge that poses!
You can support VOH Africa's new HOPE Packs program by visiting vohafrica.com/hopepacks
Mongu (Zambia): Fun Art Projects!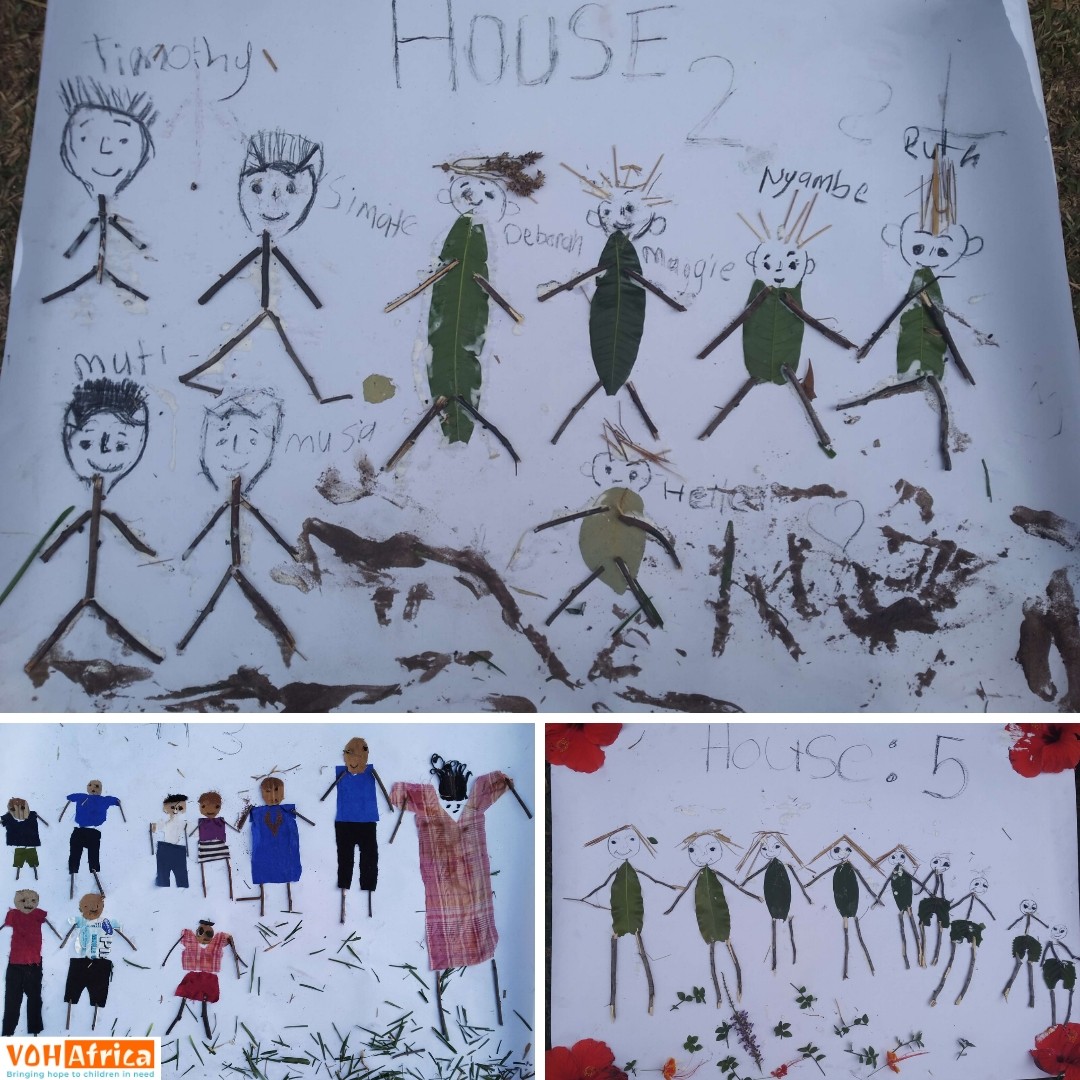 The children in our children's homes at VOH Mongu are loving the special activities that their house moms are helping them with during this time of lockdown.
This week, they were tasked with creating a family portrait of their home, using only materials that they could find outside (no pencils, pens, markers, or other drawing materials).
The kids did so well! They put in so much effort and there was even some fun competition.
We love how creative and innovative our kids are and that they are getting to grow in these areas, even while school is closed.
Mwanza (Tanzania): Meeting in Different Ways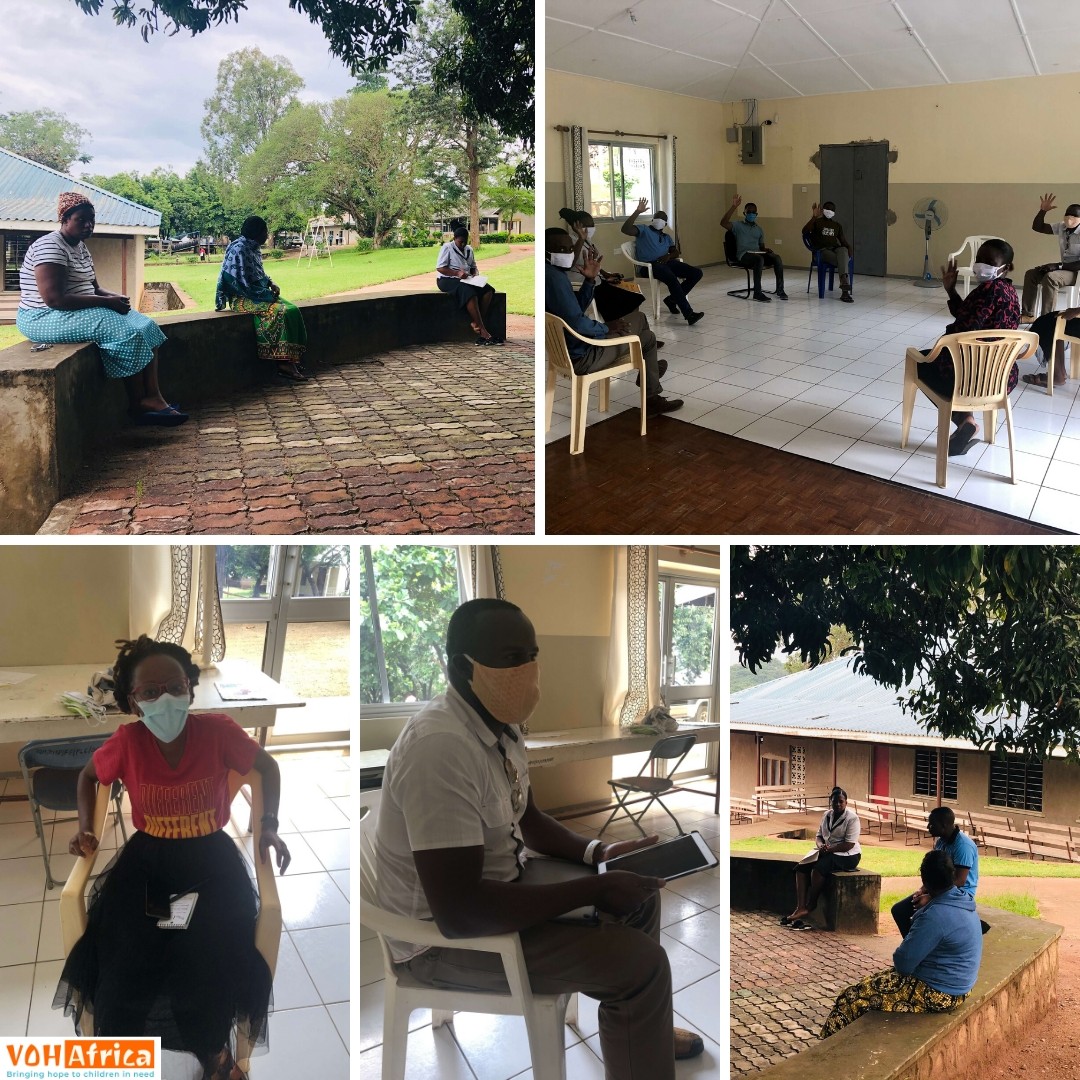 At VOH Mwanza our meetings are looking a little different lately, but we are doing our best to take all the precautions necessary and still be able to meet as leaders and housemothers to continue ensuring we are caring for children in the best we can during this pandemic.
We have taken to meeting outside, maintaining social distance, wearing masks, and of course, washing our hands.
Our housemothers have given up their days off and vacations and are staying home with children to minimize exposure and all of our other staff are stepping up, being creative and taking on new roles to ensure we can continue to serve all the children in our programs.
We are very grateful for our committed staff who have stepped up during these uncertain times to continue doing everything they can to care for children safely!
Zimbabwe: Donated Soap!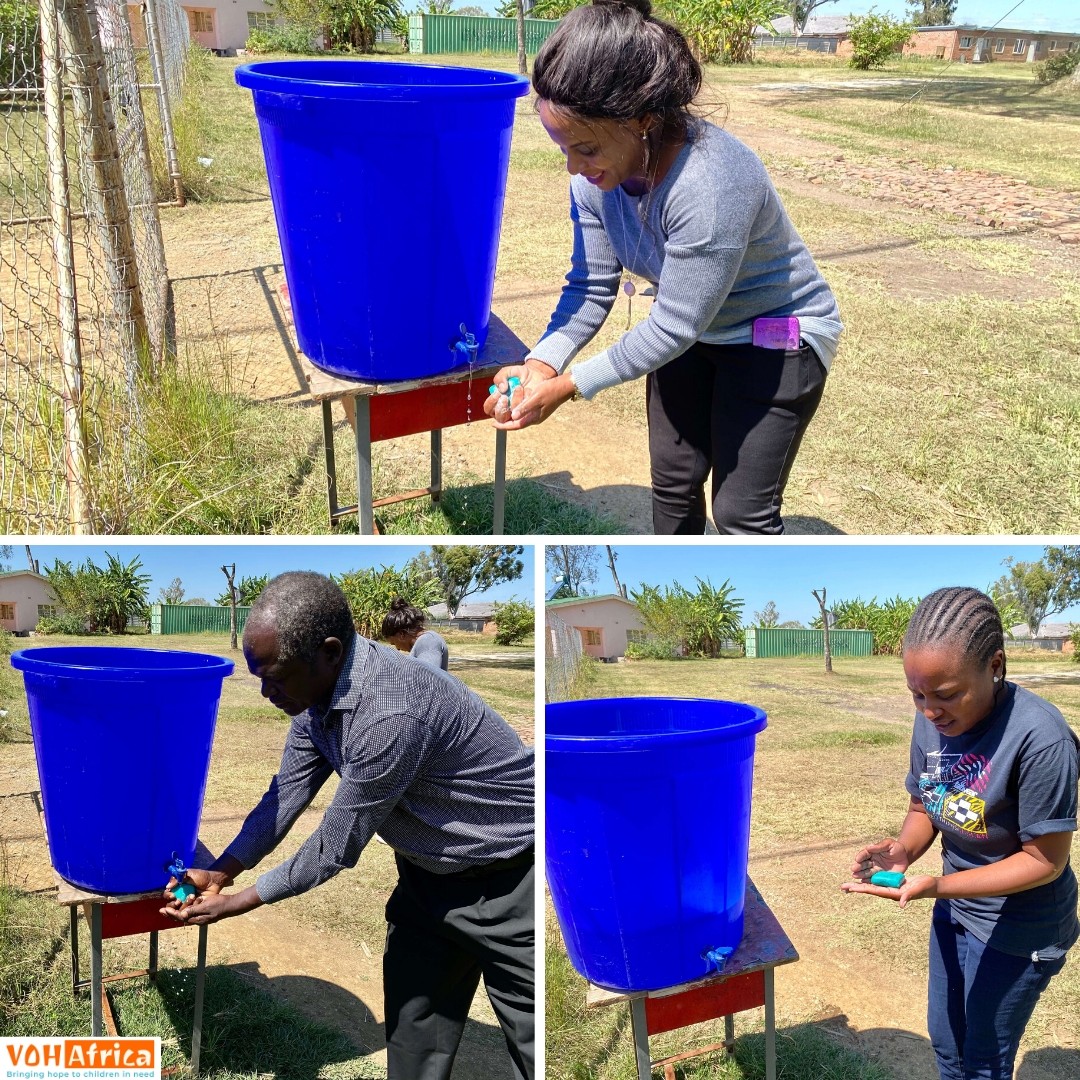 At VOH Zimbabwe, we are finding new ways to ensure our children remain safe and healthy. We are so thankful that some local organizations have joined in to help us.
This week a local cleaning company, Clean City, donated 72 bars of soap for our children's homes!
As you know, the World Health Organization is emphasizing the importance of cleanliness as a way to curb the spread of the virus. Since this organization is a cleaning company, they decided to step up and help. We are so grateful for their generosity and support!
Please continue to support our work during these uncertain times through child sponsorship and donations.