This Week: Celebrating Our Graduates' Stories
Welcome to our weekly news roundup! Here we share stories from each of our Villages about our Programs, celebrations, children, and staff. If you'd like to receive these updates via email, please subscribe to our newsletter.
This week we received donated school books and trees and celebrated the stories of our graduates!
Read the details along with other stories from each of our locations below:
Bulale (Tanzania): Weekly Chapel Service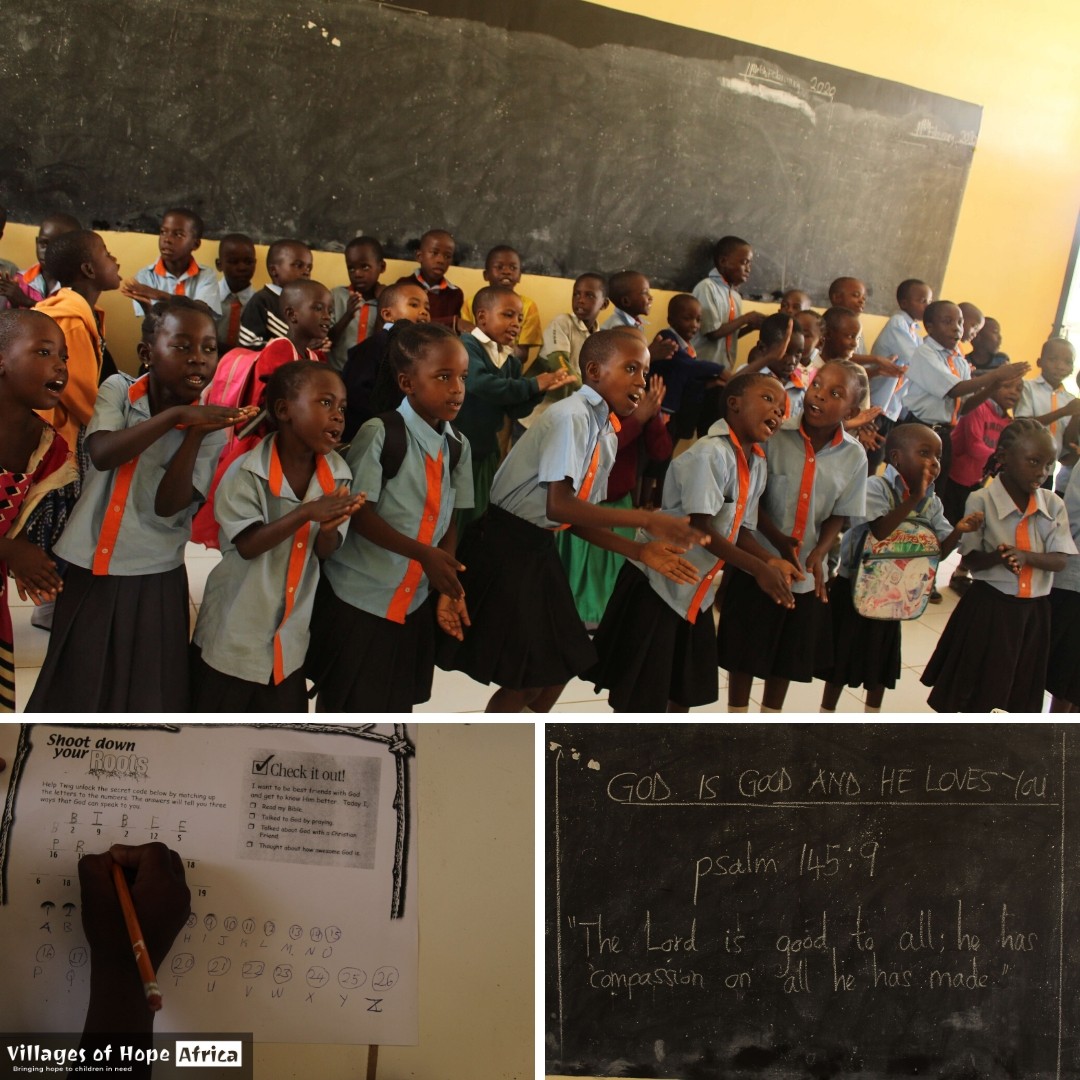 Every Tuesday at VOH Bulale we have our weekly chapel service for children and staff. This is an opportunity for our whole community to join together to worship God and grow spiritually.
Everyone, including teachers and other staff, takes turns teaching the children different lessons from the Bible. We also partner with Mwanza Pentecostal Church who trains our staff and runs some of the activities and discipleship during the week.
We have truly seen the children transform as they learn more about who Jesus is and how much He loves them!
Bwiza (Burundi): Discipleship Programs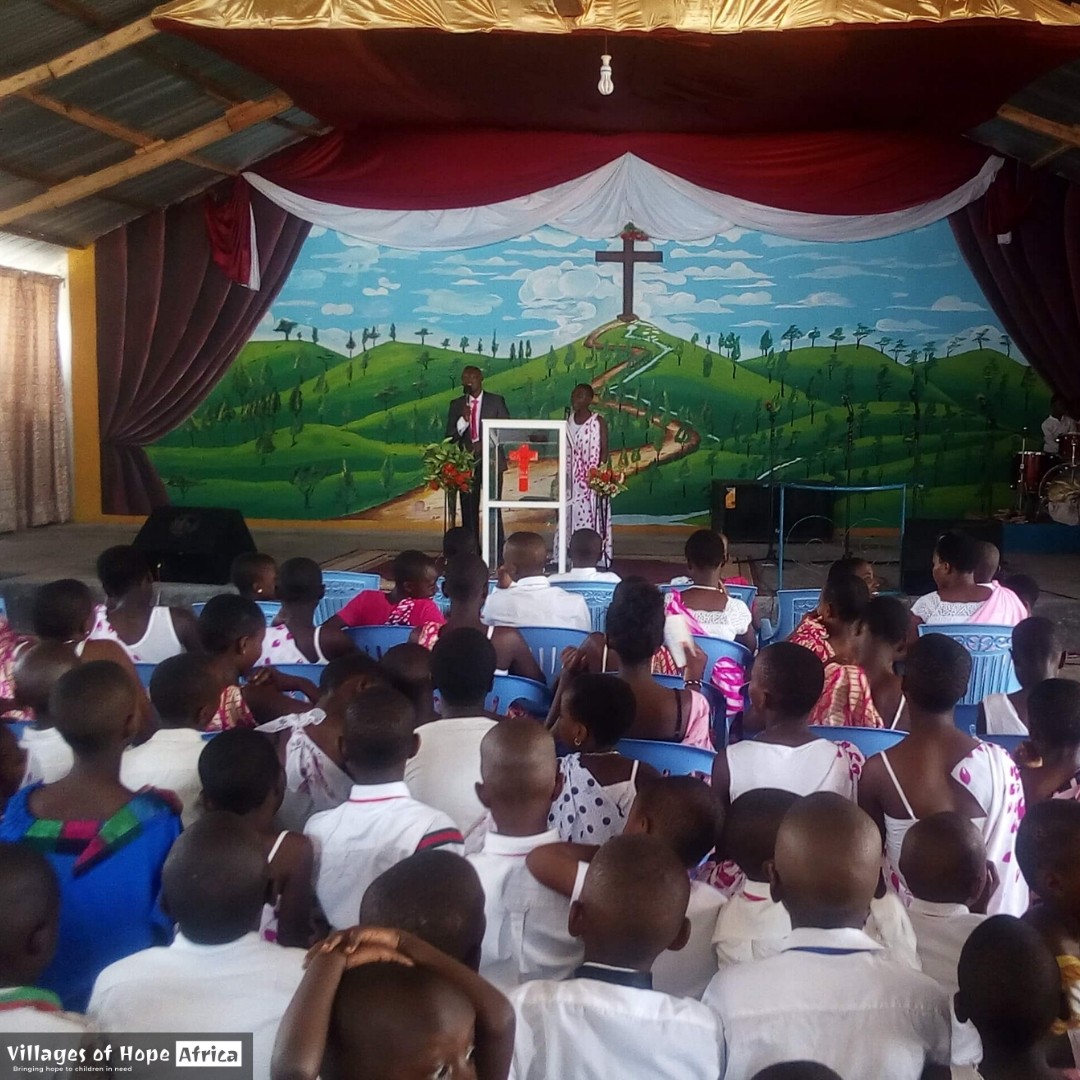 VOH Bwiza is excited to see how much our children enjoy attending our various discipleship programs.
Through Discipleship the children are taught about God's love for them and how they can love God, themselves, and each other. We meet daily before our tutoring program.
The children attend this program with enthusiasm and as a result, many have decided to join the children ministry at our local church, Cross Church Burundi.
We give thanks to God for the many good things happening in our children's lives. We also want to thank our sponsors around the world for their commitment! We are seeing first-hand children finding hope for today, tomorrow, and eternity!
Chongwe (Zambia): Steven's Story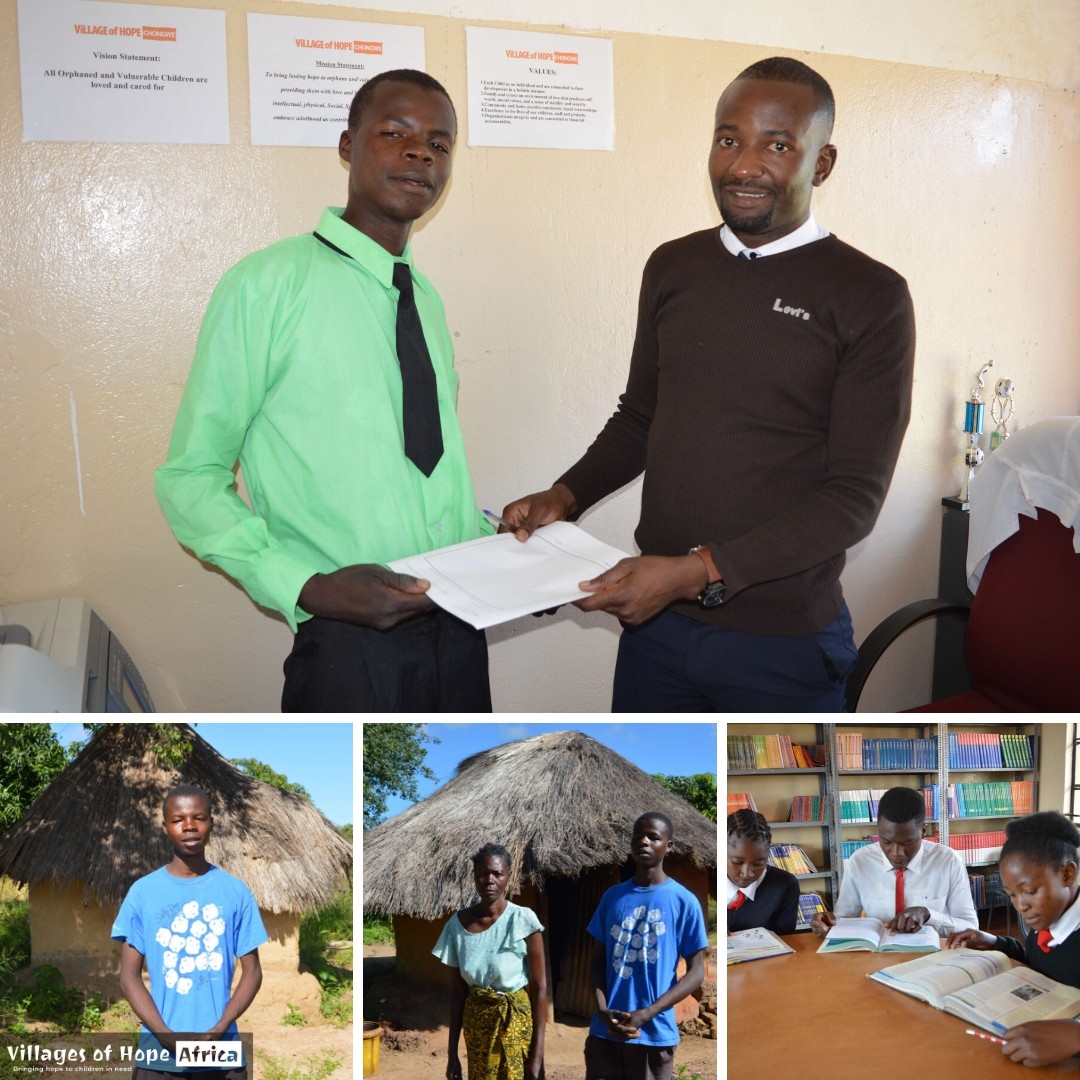 VOH Chongwe would like you to meet Steven, a very humble, hardworking student. Steven is one of the students from our first grade 12 class who completed school and wrote exams at the end of 2019.
He is a single orphan who lost his father when he was very young. He came to our school in 2016 when he was in grade eight. He comes from a very poor family.
Steven was raised by his single mother who had a very difficult time earning a living because she has no formal education. She is so thankful for the opportunity given to her son and she knows that his life will be better as a result. Currently, she earns two dollars a day working in fields, where she is allowed to bring some food home.
When he was attending the VOH school, Steven walked two hours every morning to get to school and then back again at the end of the day. The only consistent meal he received each day was the HEPS (High Energy and Protein) porridge from our feeding program.
We are so proud of Steven and his persistence despite hardships. He performed very well in grade 12 and received excellent exam results, which will enable him to apply for college scholarships.
He has pledged to continue working hard so one day he can help look after his mother.
Kitwe (Zambia): Chikumbi Graduates!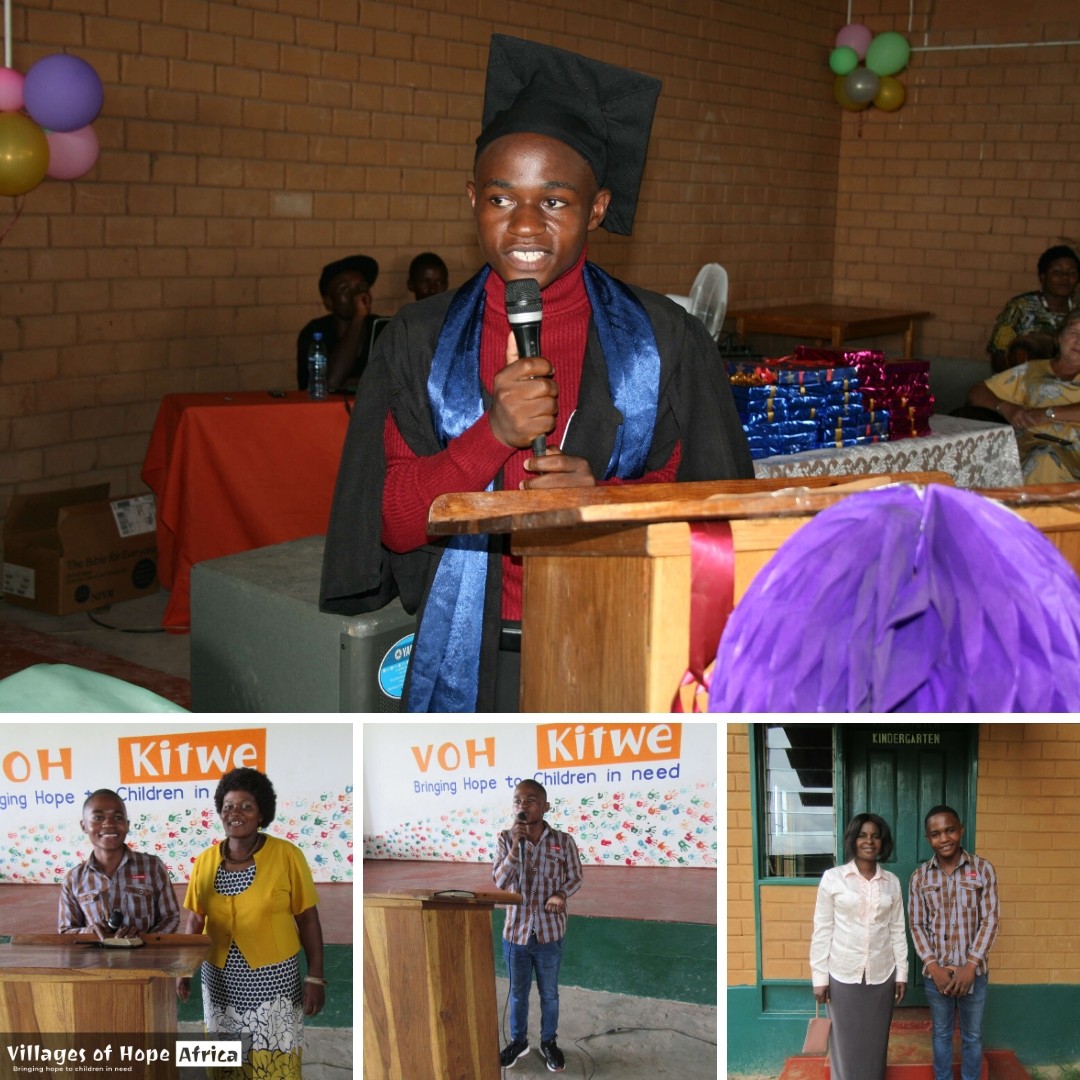 VOH Kitwe is excited to share Chikumbi's testimony. Chikumbi was enrolled in Preschool after the death of his father. From a very young age, Chikumbi was determined to make the most of the opportunities given to him at VOH.
This week, as a recent grade 12 graduate, he was invited to come and share his testimony with fellow students in chapel. In his story, he shared his appreciation for all that has been done for him. One example he gave was that at the end of 2019 when it was time for him to study for his grade 12 exams, one of his teachers offered to let him come to their home every evening to study in preparation for final exams because Chikumbi had no electricity at home.
After Chapel, we took photos of Chikumbi with the same teacher who helped him in the community, she is also a VOH graduate and currently a preschool teacher in their community.
We are so proud of Chikumbi and the young man he's become. At this year's graduation ceremony he even gave the valedictory speech!
Luongo (Zambia): Game Time!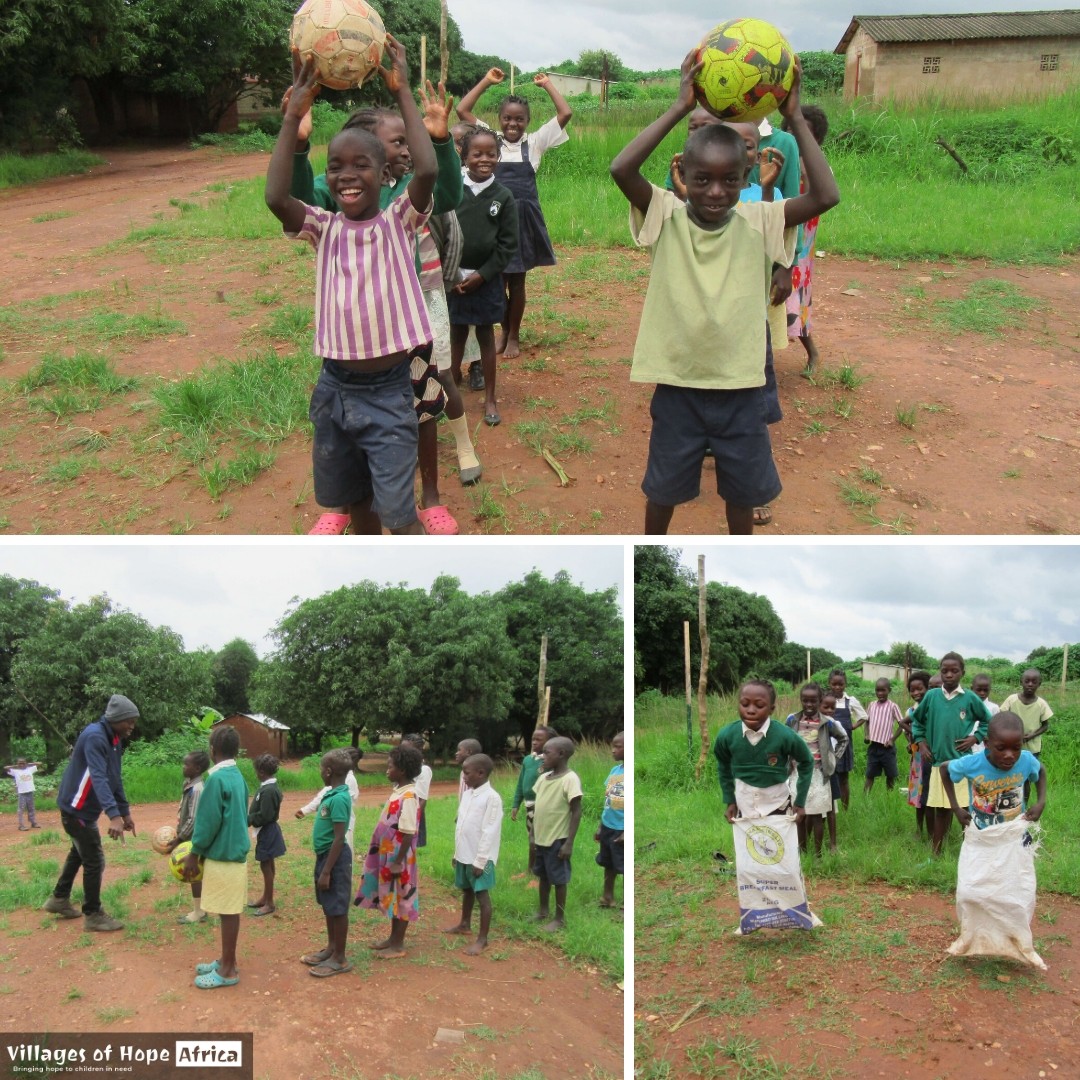 Physical activity is important in keeping fit. At VOH Luongo our children are encouraged to participate in different games and sports. They enjoy games like the sack race, the bottle game, and any ball game! Their teachers are always there to guide and give instructions and ensure that the area is safe for their activities.
This week they played these games inside because of the weather. Our teachers always work hard to make sure game time is a fun and positive experience for everyone!
Malawi: 100 Donated Trees!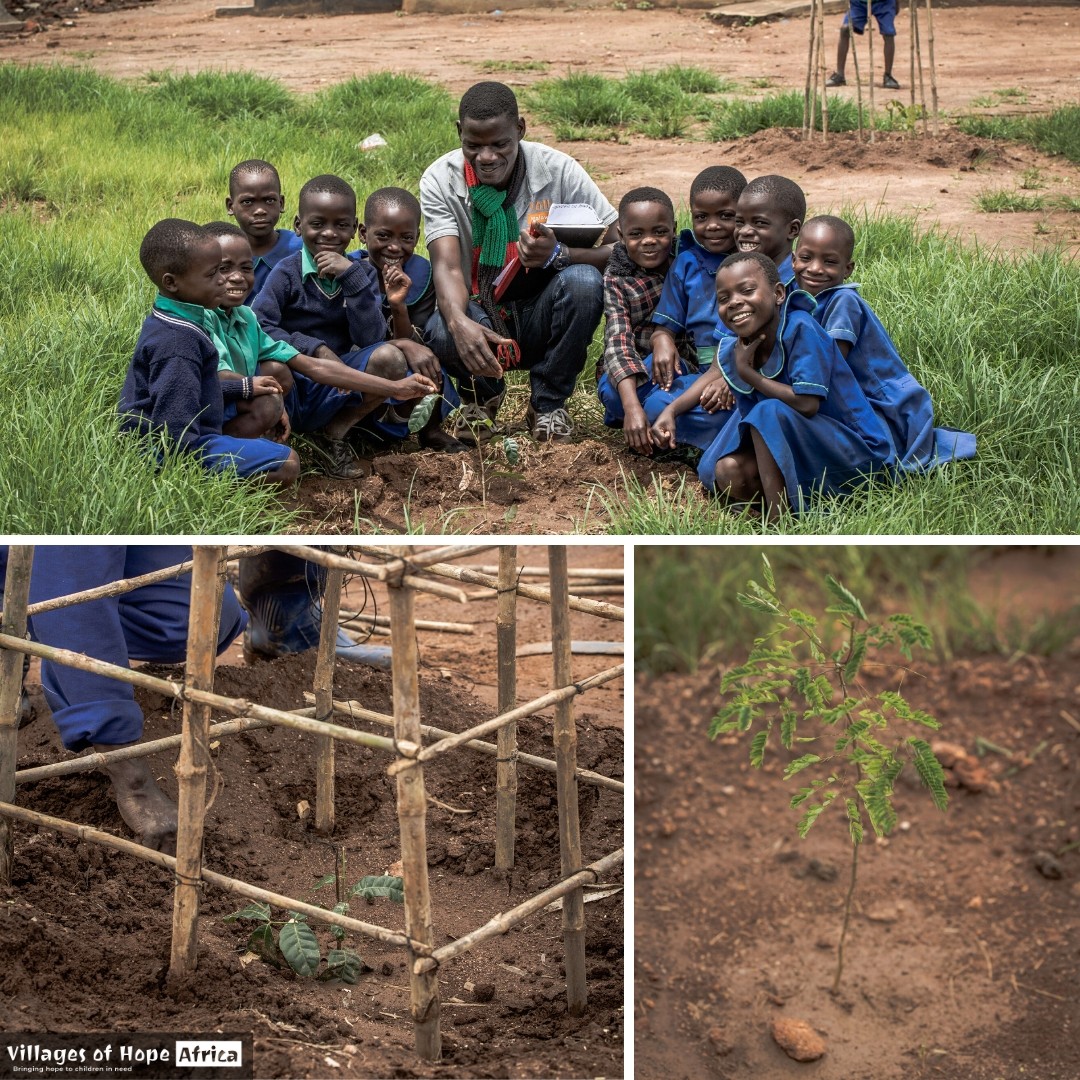 At VOH Malawi we've had some very green developments over the last month. The local contractor we've had building our impressive school blocks has donated 100 trees for us to plant at our centre!
We have three acres of land and only a handful of trees growing on it so this donation is going to beautify our centre immensely. Along with the trees they sent several loads of cow manure from their dairy farm to help give the trees the best start possible.
Gilbert and Yosopht have been planting in earnest and our parent volunteers have been watering them on days it doesn't rain. We look forward to watching them grow and provide shade for all the children who come to our centre every day.
Maramvya (Burundi): Donation from the Ministry of Education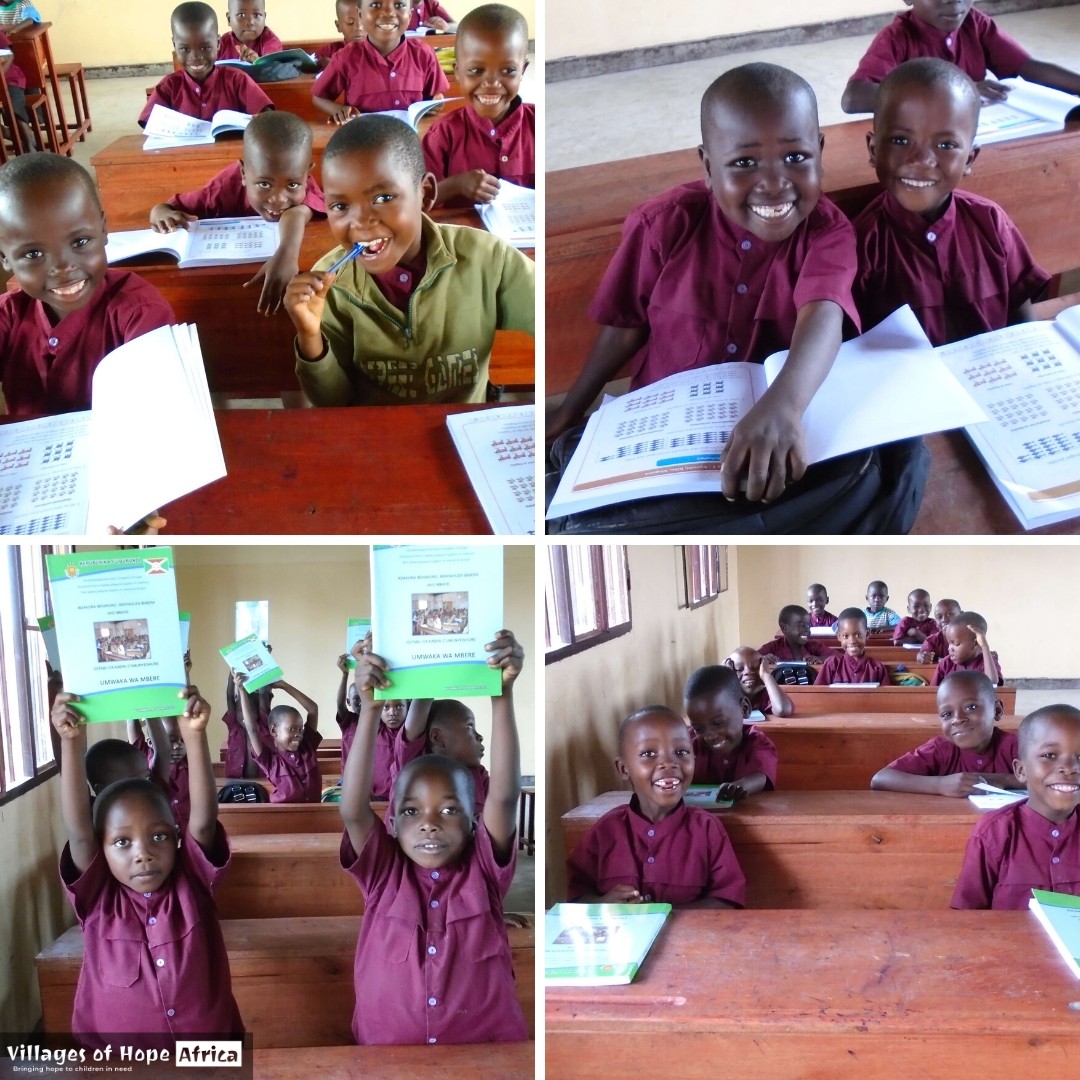 At VOH Maramvya we recently received a donation of books from the Burundi Ministry of Education. Given the lack of books in public schools in Burundi, it is an incredible thing for us to be chosen as one of the private schools in the country to receive such a donation!
They told us they are very happy with the quality of education and care we provide for our children and this donation comes as a result.
We are very grateful from the bottom of our hearts to the Ministry for their support as we continue to provide help to vulnerable children and their families in the community.
Mongu (Zambia): Play Time!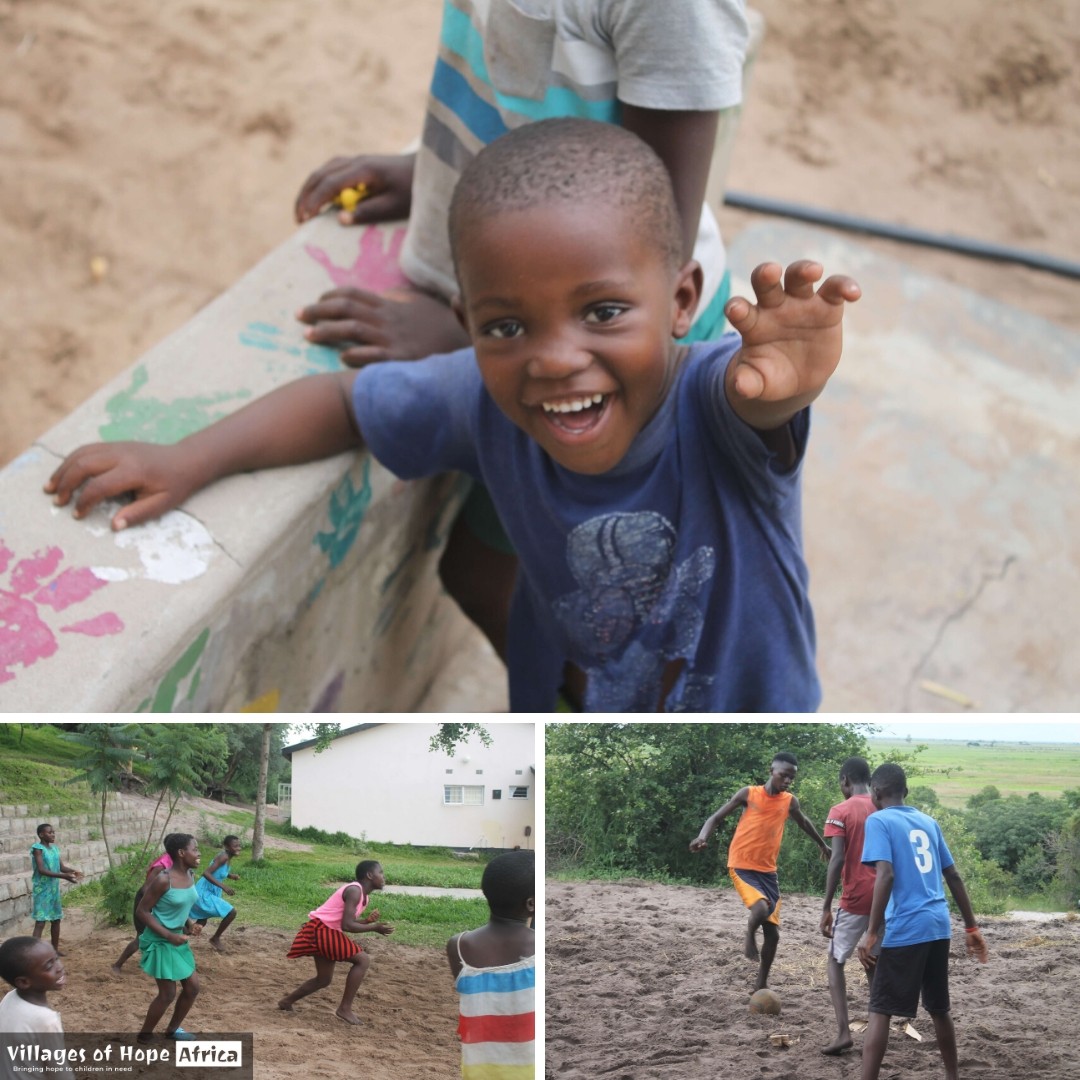 It's all fun and games here at VOH Mongu! This week we loved seeing our kids have fun playing together in a gorgeous afternoon at the Village.
When school is over, the kids from the VOH homes enjoy spending time together playing games and interacting with one another. The girls play dodgeball, while some of the boys play football. Most of the younger kids also joined in the fun.
It is a huge blessing to be able to see so much happiness and hearts full of joy come out of our kids here. We love how our kids strengthen their bonds by interacting and playing with one another!
Mwanza (Tanzania): Nyasaka Preschool Program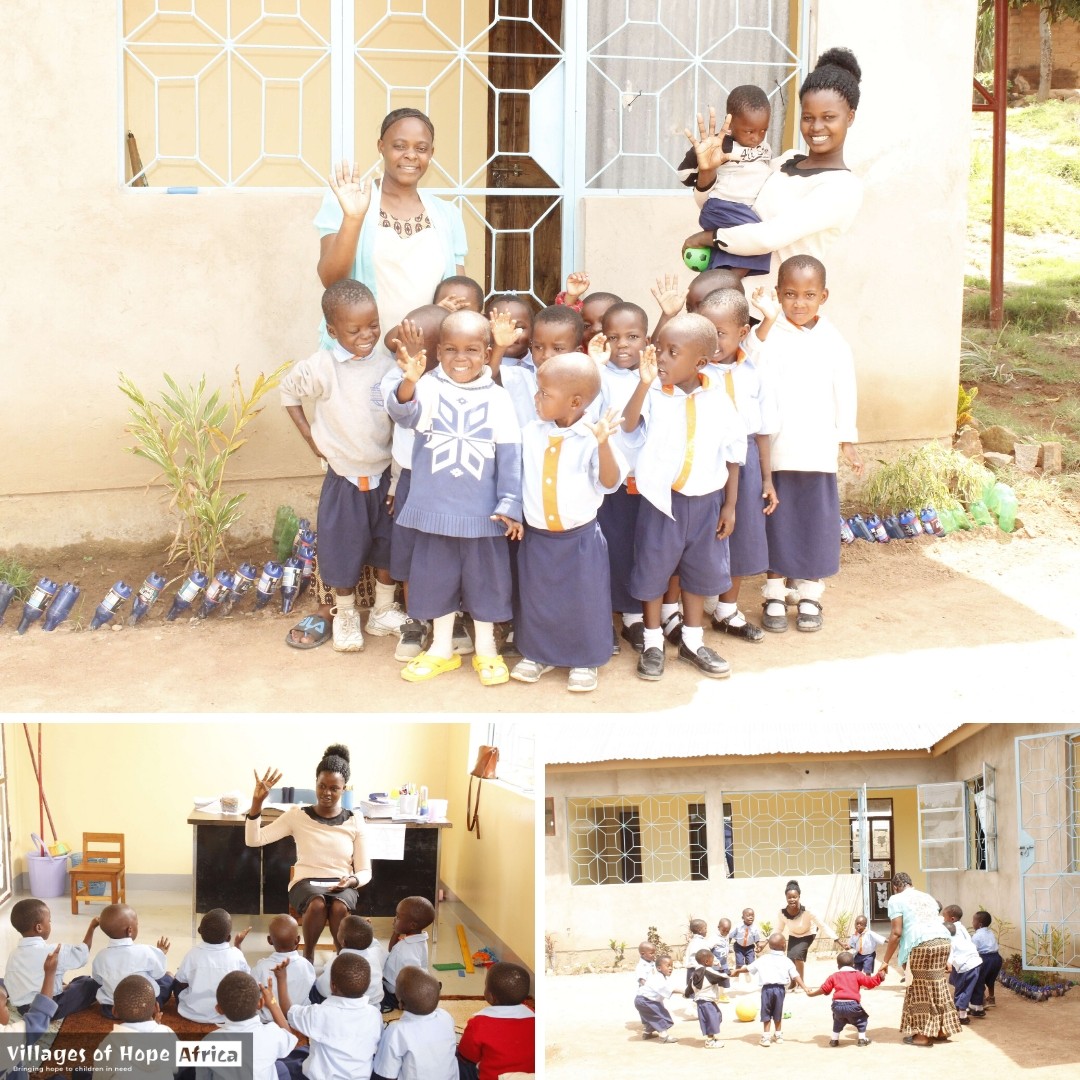 Our newest extension program at VOH Mwanza is our pre-school and nutrition program, which runs during the week in an area called Nyasaka. This program started at the end of 2019.
We are happy with how the 15 little pre-schoolers are adjusting to their new routine and school environment. They are learning so much, so quickly. They are also becoming less shy and more confident.
During school, the children are learning their letters, numbers, and colours, as well as practical things like how to greet people and how to take care of themselves (washing hands, getting good sleep and brushing teeth etc.).
Every day each child receives a nutritious porridge to ensure they are growing healthy and strong.
We are partnering with their caregivers in the community to ensure we also support them. We are thankful for their partnership with us, which is bringing hope to each of these children, helping them to believe that indeed their future is bright!
Zimbabwe: Athletic Season
It's athletics season at VOH Zimbabwe. Each year during the first term of school, our children participate in various athletic competitions. The first stage is with other local schools where the children compete with each other. After this initial stage, the teachers determine which students will proceed to competitions with other schools at the district, provincial, and eventually national levels.
This year our high school is excited to have one of our local children coaching the athletes and preparing them for competitions.
It's great to see the children participating and striving to do their best in sports!