This Week: Learning Artistic Expression
Welcome to our weekly news roundup! Here we share stories from each of our Villages about our Programs, celebrations, children, and staff. If you'd like to receive these updates via email, please subscribe to our newsletter.
This week we worked together, learned about nutrition, and expressed ourselves through art!
Read the details along with other stories from each of our locations below:
Bulale (Tanzania): Helping Out at the Village!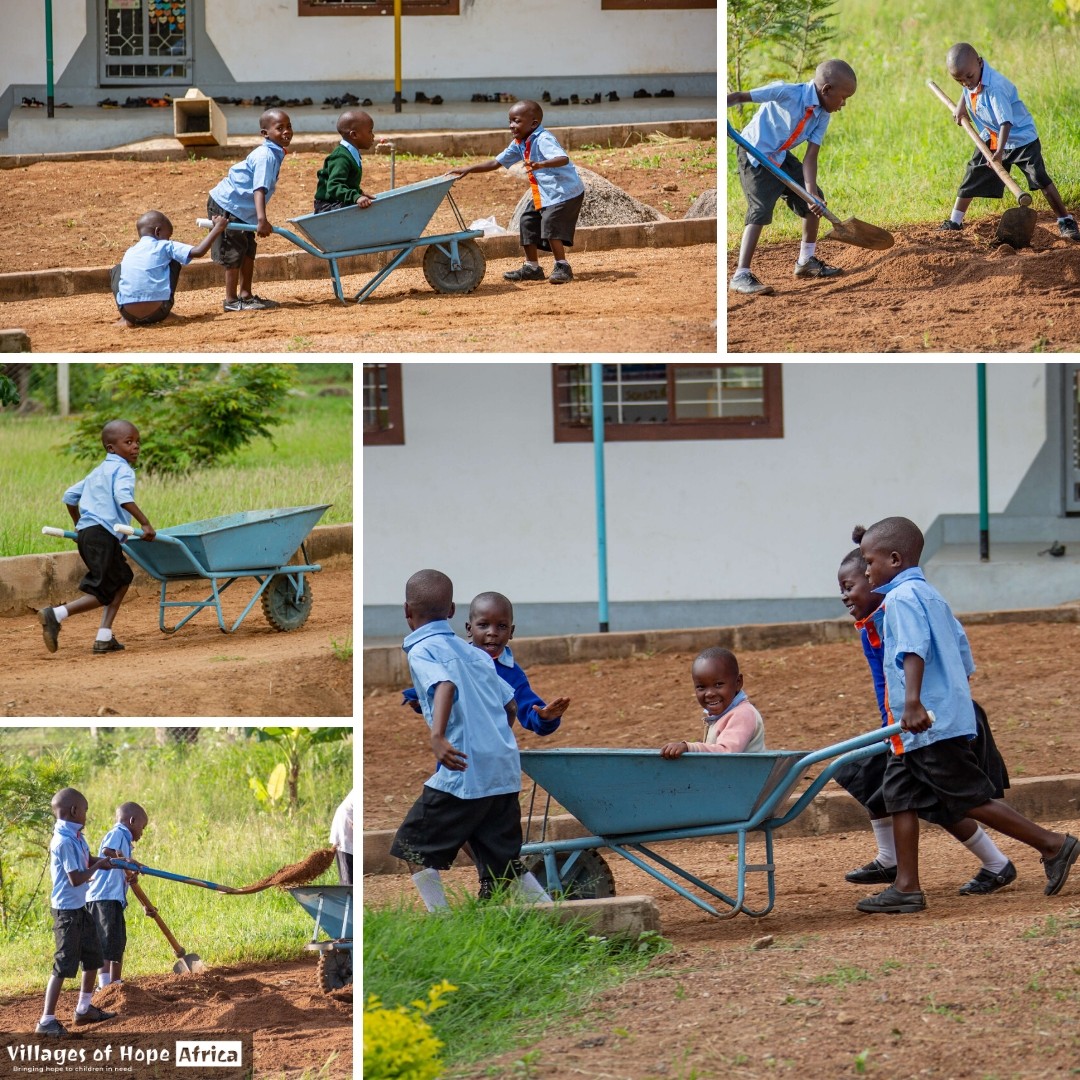 At VOH Bulale our children love to help out. Whenever there is yard work or any repairs to do, they are up for the challenge. Recently a group of kids had fun helping fill some potholes in our pathway caused by rain.
The kids enjoyed pushing each other back and forth in the wheelbarrow as they gathered and brought the dirt. A couple of the stronger boys also helped shovel the dirt.
It's great to see their willingness to help and give back to the centre. We're glad they had fun at the same time!
Bwiza (Burundi): Belyse Gets Married!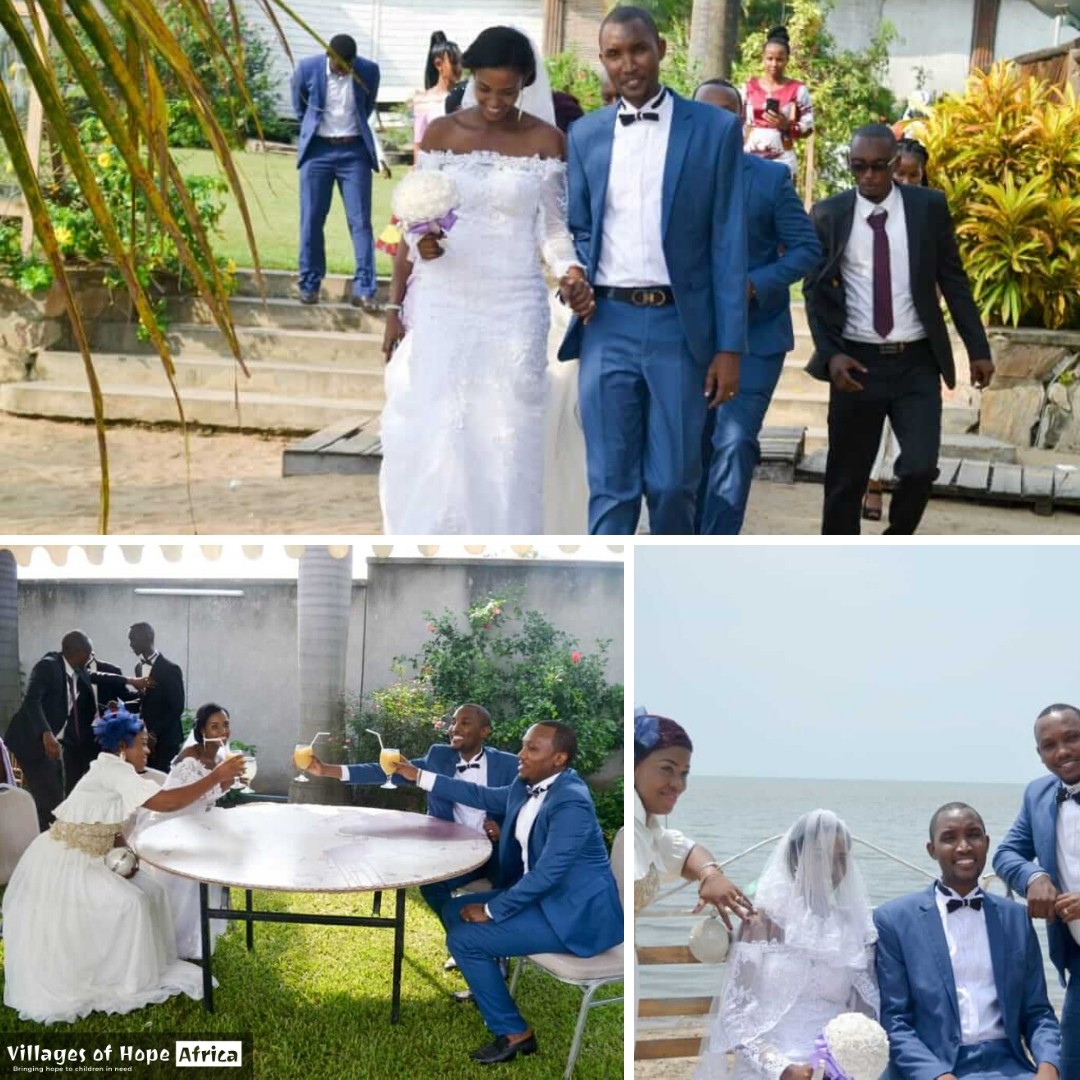 This week at VOH Bwiza, we celebrated the wedding of one of our alumni, Belyse.
Belyse has been a part of the VOH family for more than 5 years. She received support to complete school and then she studied computer science, which she completed two years ago.
Upon completing her computer science program she decided to say thanks to VOH by committing herself as a volunteer.
Belyse's husband is a Burundian, but he is currently living in Mozambique and so she will be moving there now that they are married.
We are so thankful for everyone who has invested in VOH Burundi and helps make stories like Belyse's possible. We wish her all the very best as she begins her new life in Mozambique; she will be greatly missed!
Chongwe (Zambia): Art Club!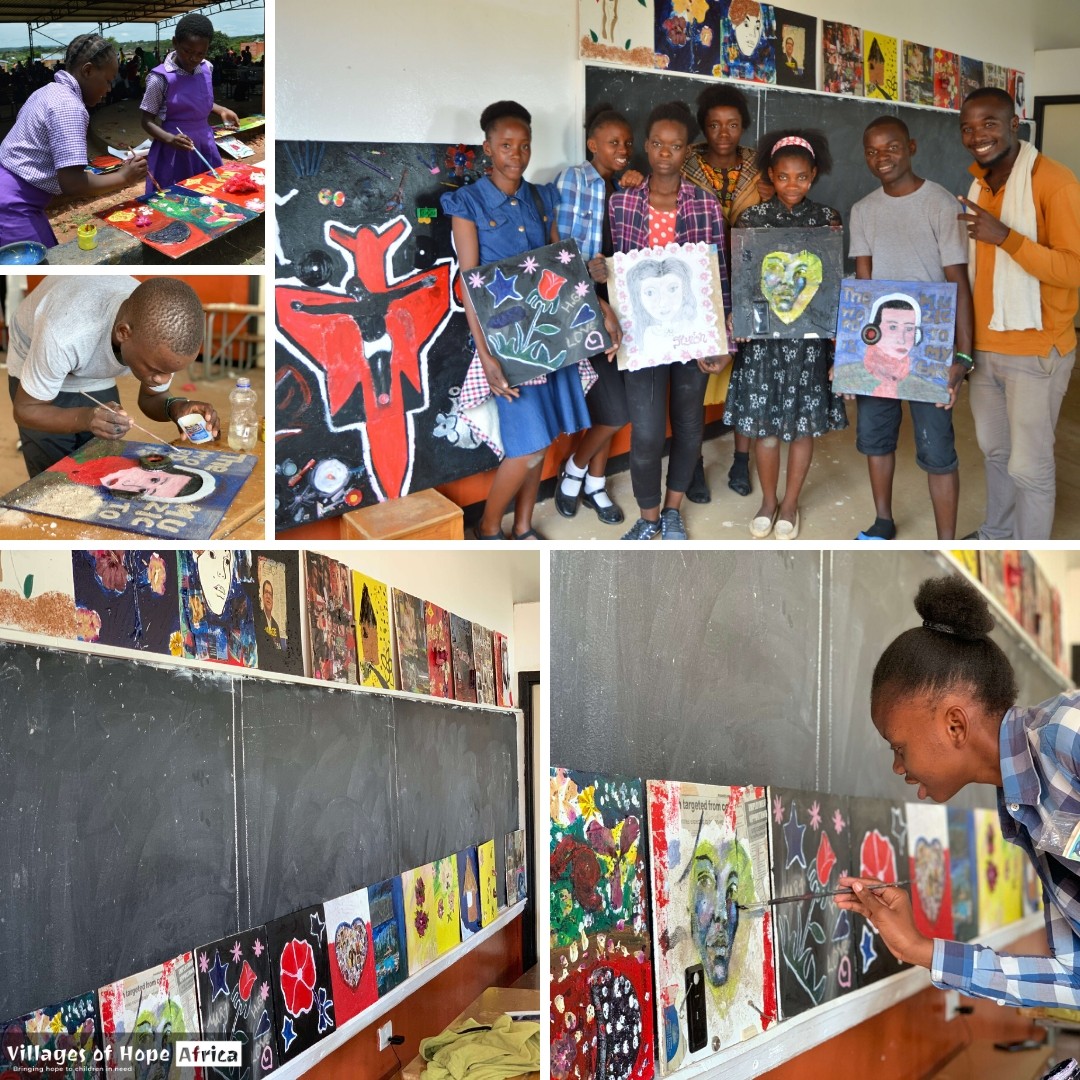 At VOH Chongwe we are enjoying the clubs piloted by our Executive Director, Uncle Serge. Through the clubs, our children can choose areas they are interested in and many are discovering gifts they didn't know they had!
This week we had a professional artist visit our art club. He was able to give new insights and share techniques for drawing and expression.
Through this club, we are seeing great artists emerge who will be able to use their talents to express themselves and maybe even earn a living.
Kitwe (Zambia): Health Check-Ups!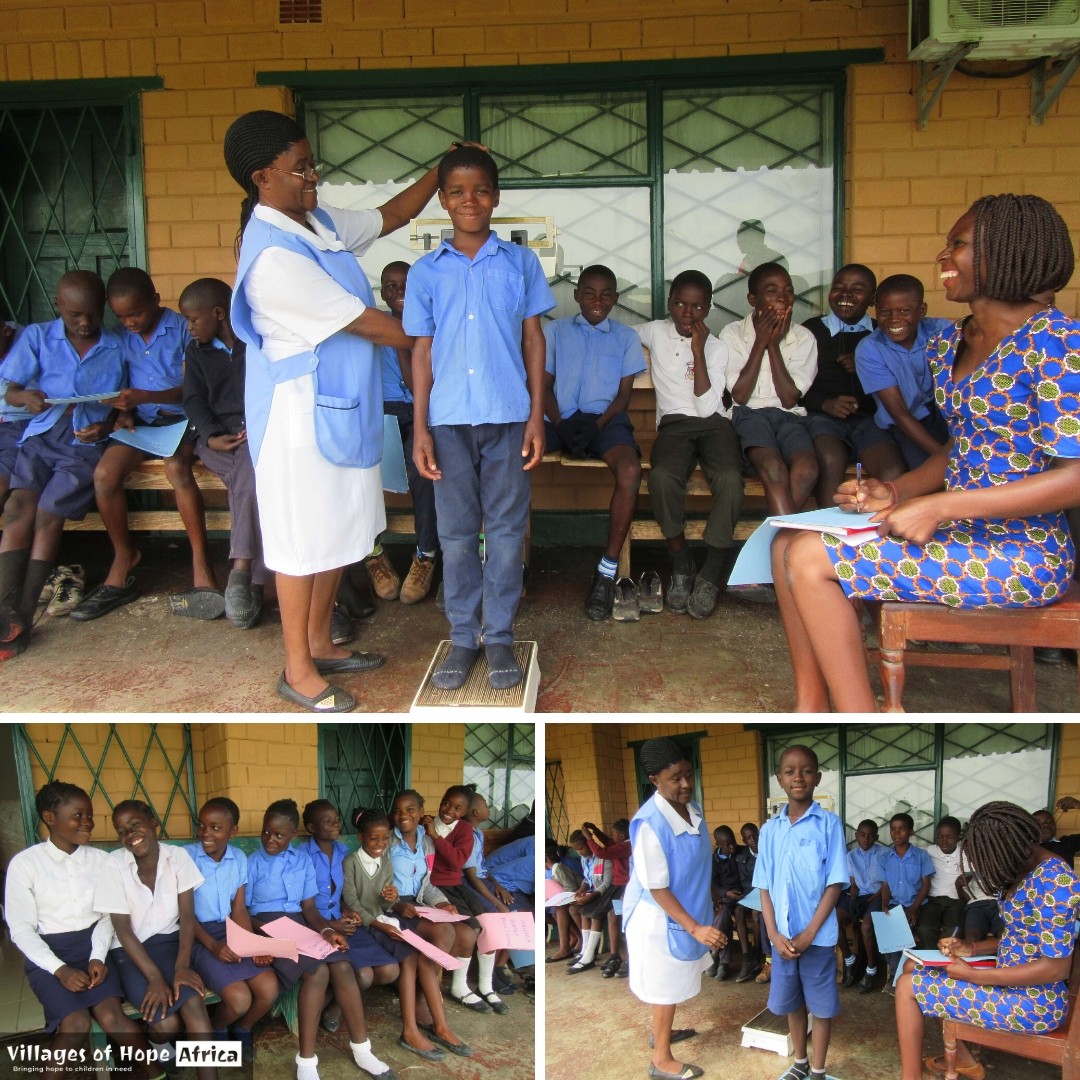 This week our clinic at VOH Kitwe was busy recording our children's weights and heights. The weights and heights are done annually to assess any unusual changes and to ensure the children are growing at a healthy and normal rate. Our staff also keeps an eye on the children throughout the year so they can notice any unusual changes in their weight or overall health.
The kids always enjoy this health check-in!
Luongo (Zambia): Learning Sounds!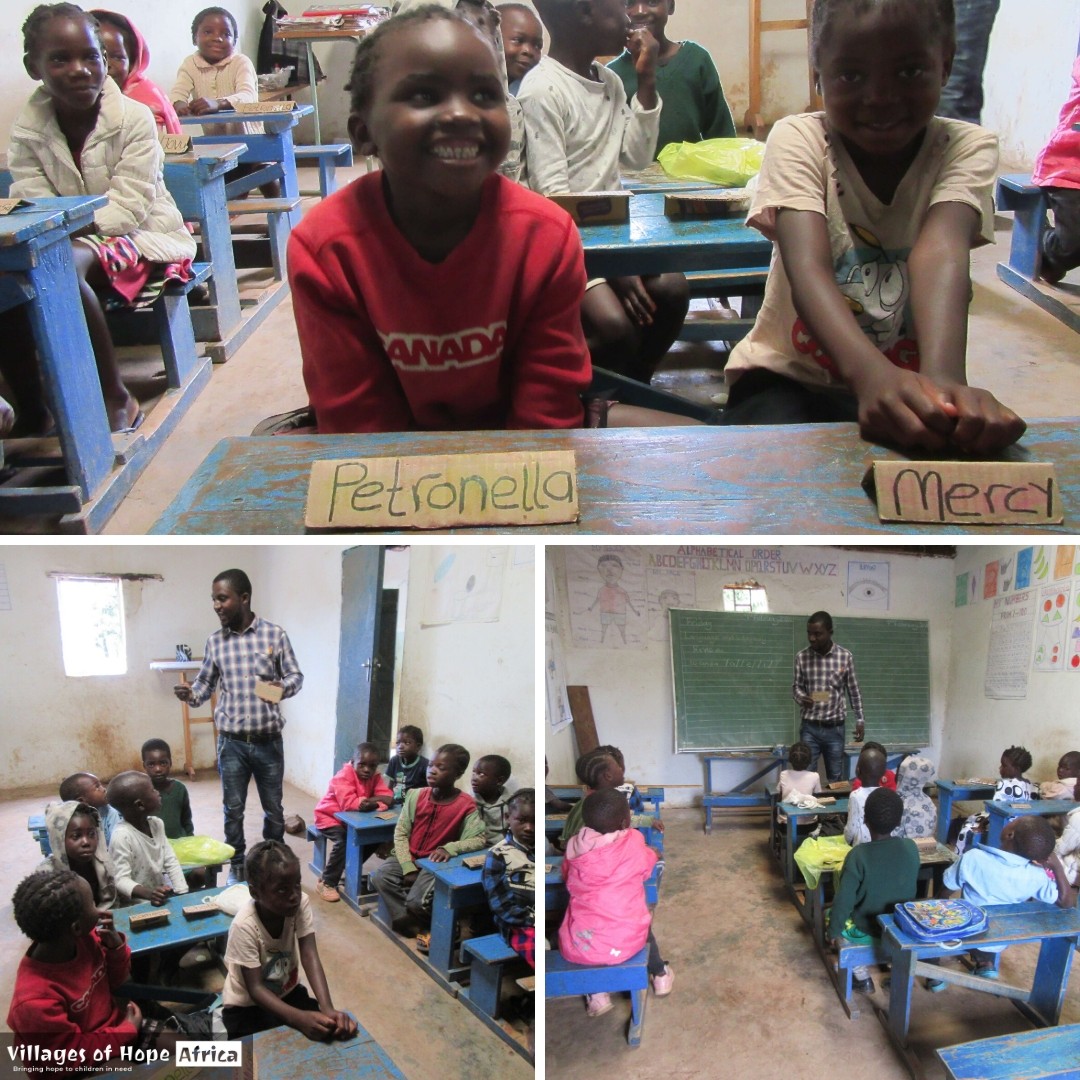 In Zambia, many children enter grade 1 not being able to name the letters of the alphabet or identify their sounds. This week at VOH Luongo our grade 1 class had lots of fun learning to identify sounds.
Their teacher helped them identify sounds and exposed them to different kinds of writing. He also wrote down each child's name and placed them on the desks where they were seated. They were happy to see their names written out–a good start to learning their letters.
We are so encouraged to see the enthusiasm these kids have thanks to receiving the opportunity to be in school!
Malawi: Relocating Our Library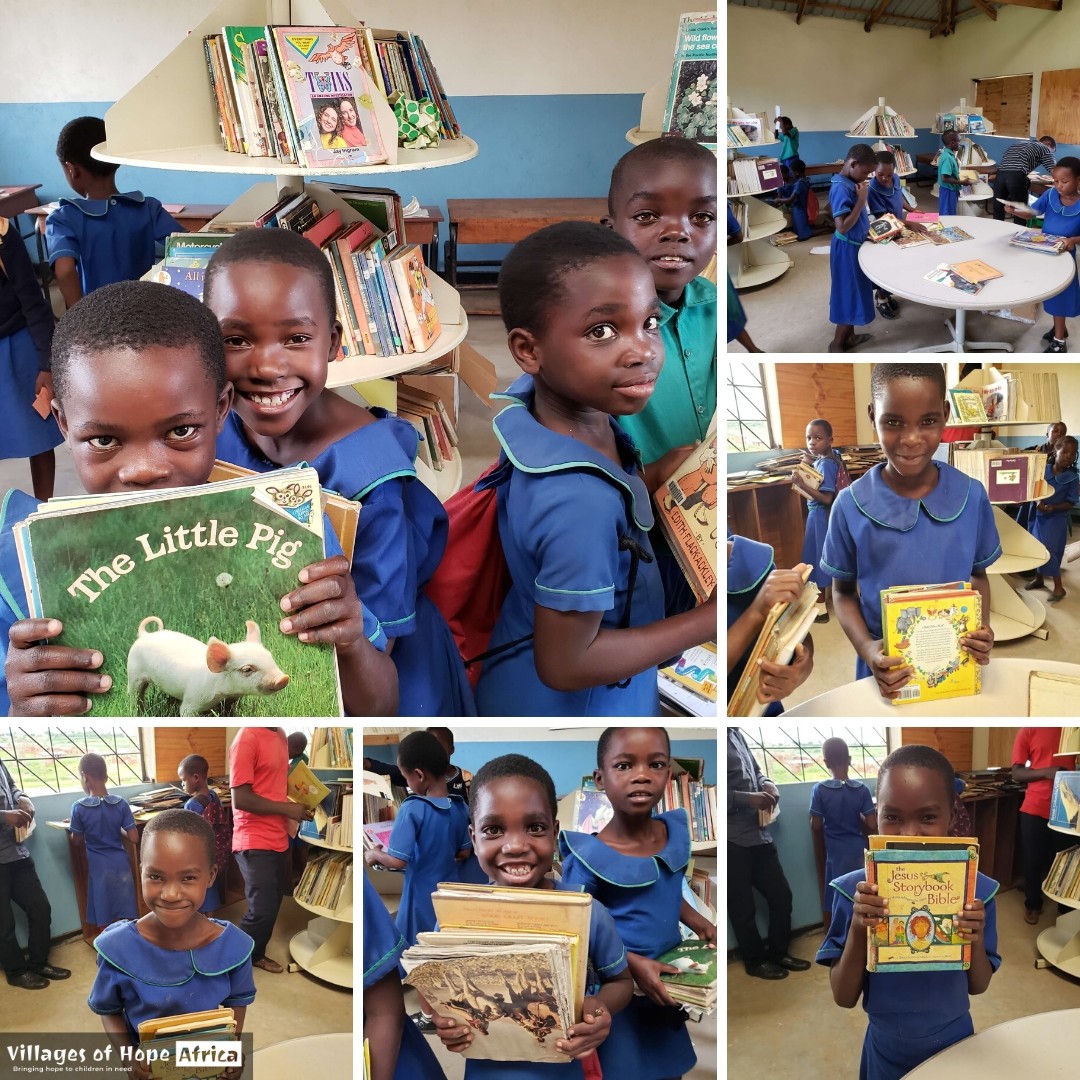 This week at VOH Malawi we've set up the library in a new location at our primary school. The books have been in storage due to lack of space but with the completion of a new building, we gained usable space for this invaluable resource.
The children were excited as they worked with their teachers to line the shelves with books. The room was abuzz with chatter as they rediscovered books they've enjoyed reading in the past and showed their friends new books they hope to discover soon.
The value of reading cannot be overstated and having our library accessible for VOH children is an amazing blessing!
Maramvya (Burundi): Singing the National Anthem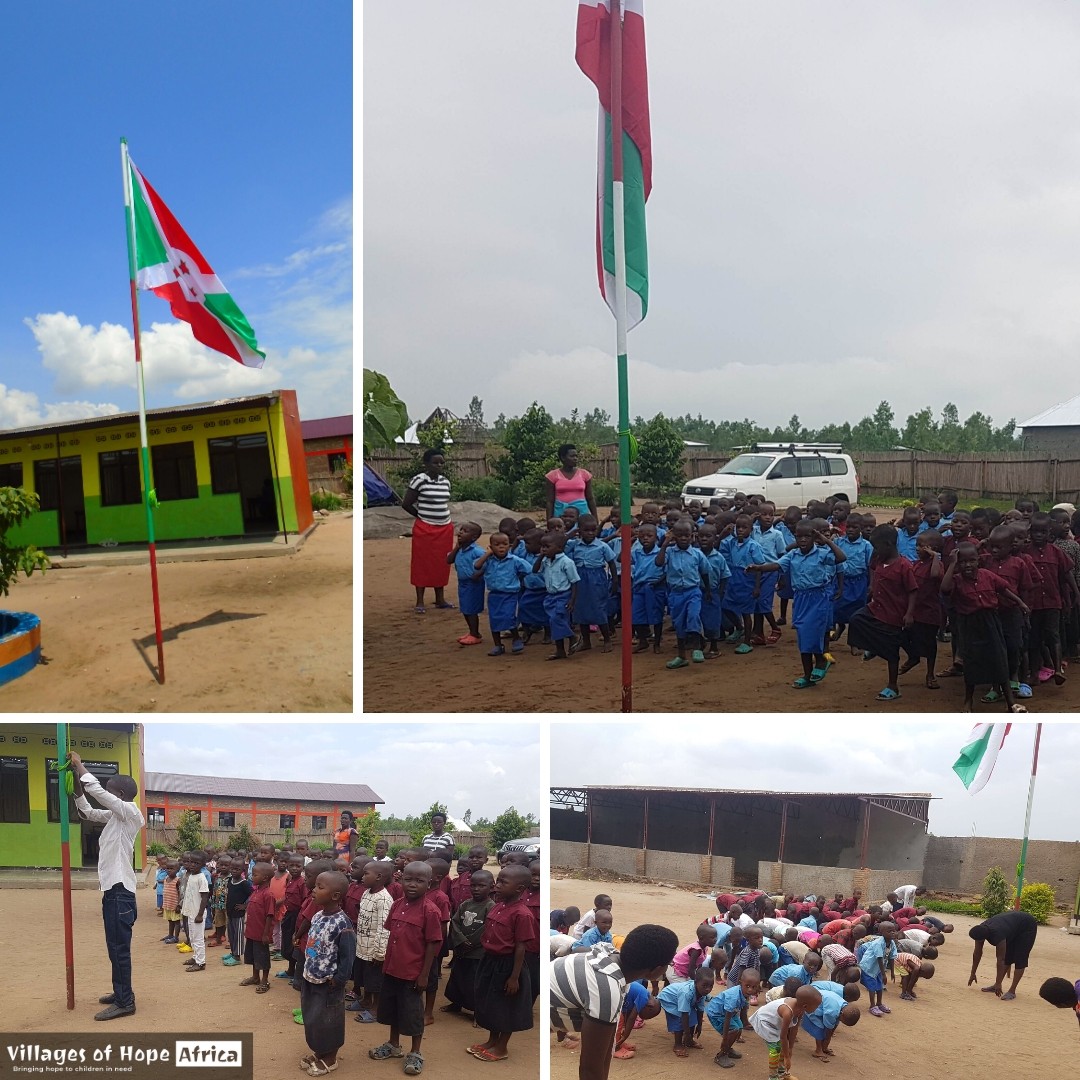 Recently at VOH Maramvya, we taught our children how to sing the Burundi national anthem.
Every morning before starting lessons, the children raise the banner as do all the schools in Burundi and sing our anthem, which gives them some information on Burundian culture and the history of our country. It is a reminder to the children that they must love and care for their country with all their hearts.
Mongu (Zambia): New Save a Life Building!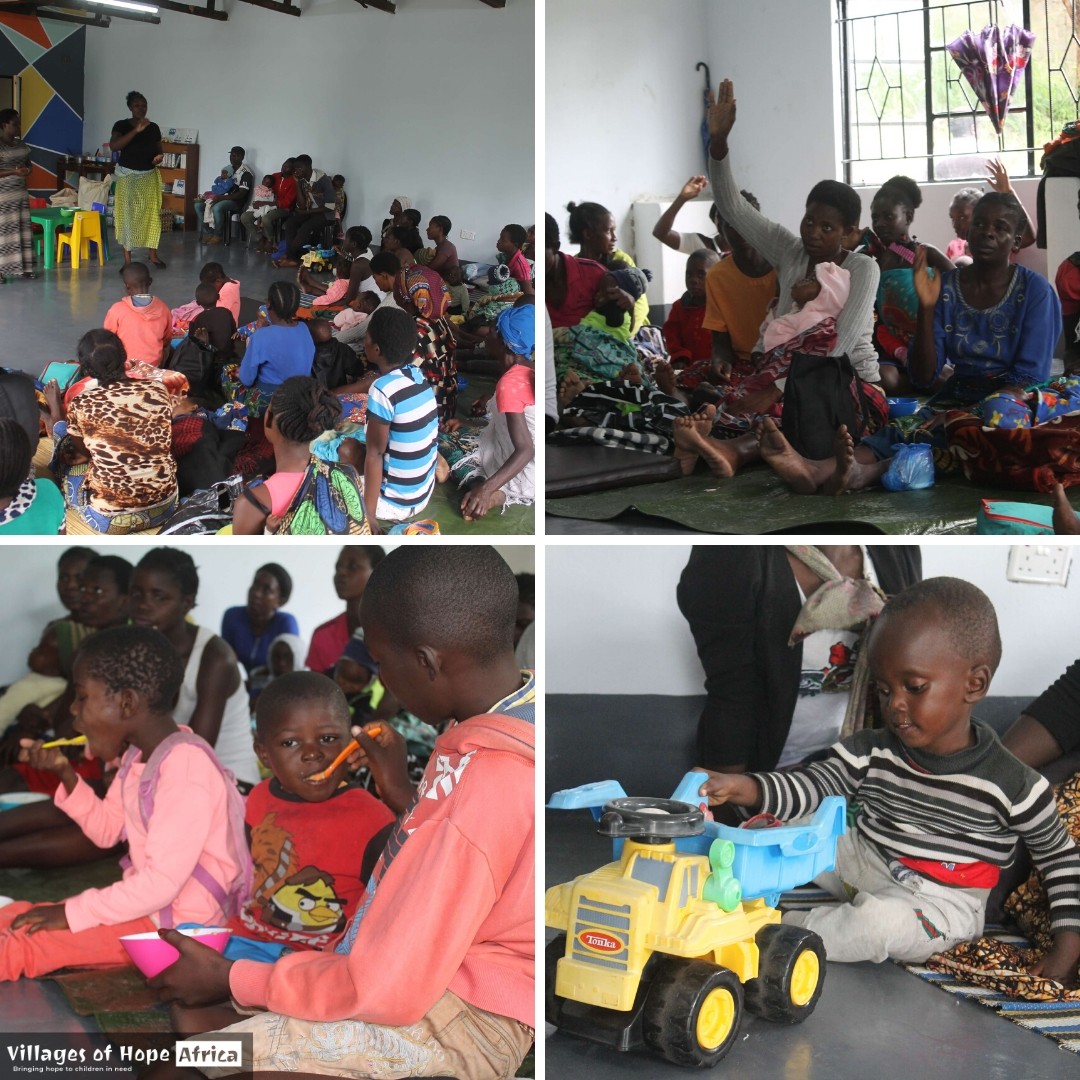 At VOH Mongu's Save a Life Center, we love accomplishing our goals to make what we do a better experience for the children and mothers in our programs. This week, we're so excited to be meeting in our new building for the very first time!
The new building will allow for a lot of activities to take place as it will provide enough space for the little ones to run and play around. Everyone expressed how excited they were about the new facility by singing and dancing together with our staff members Musialike, Beauty, and Connie.
These three women help teach the mothers the importance of feeding their children healthy balanced diets and many other lessons including the word of God.
The mothers were full of enthusiasm, answering and asking so many questions during the program. We had an incredible time and it was so special seeing the mothers happy and determined to learn and become more confident in improving the health of their children.
Mwanza (Tanzania): Visit from a Nutritionist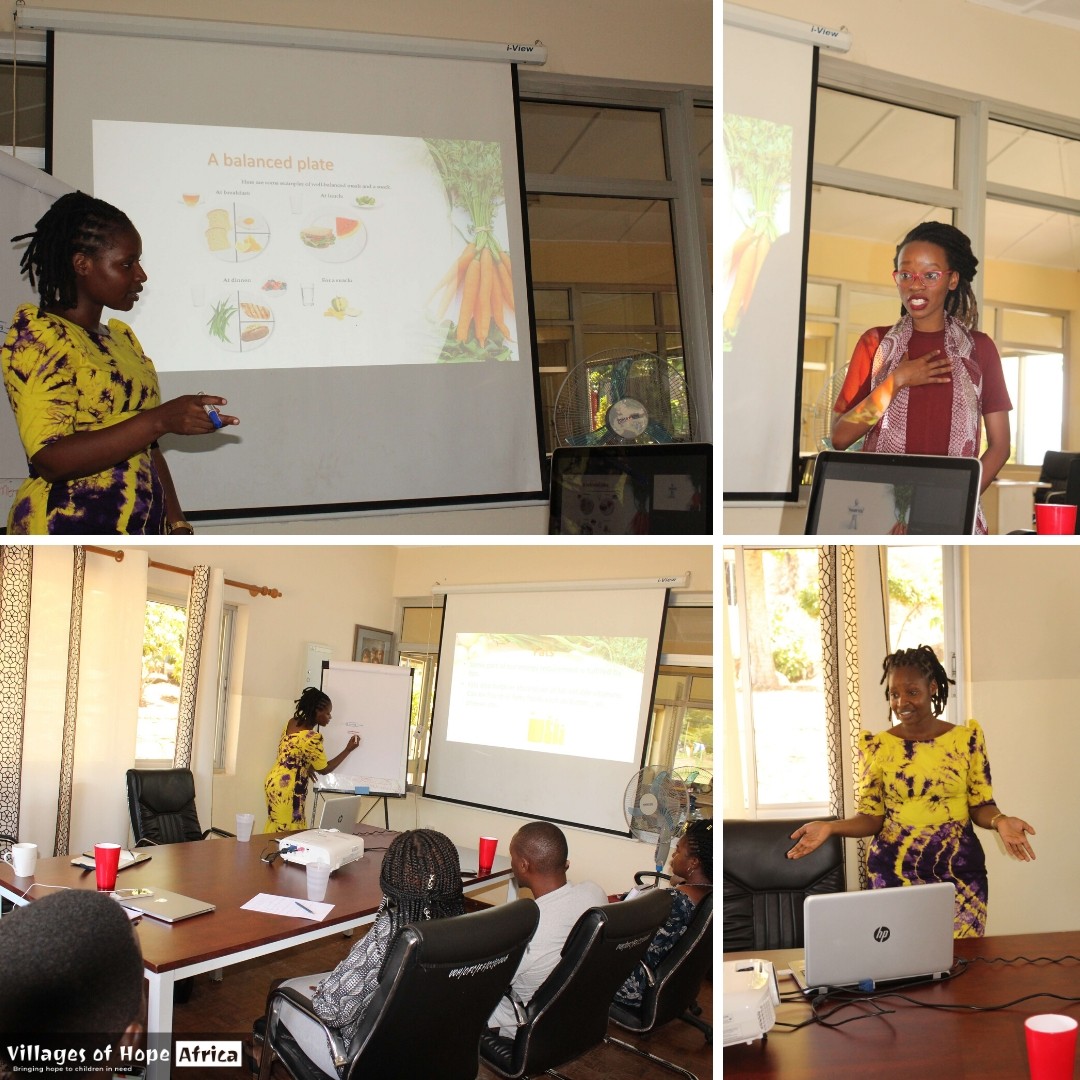 Recently at VOH Mwanza, we had a local nutritionist visit the centre and offer training with our Lead Team. This was set up by Dr. Catheryn, who leads our healthcare and nutrition programs.
Recently we've been evaluating our nutrition program to ensure we are offering the best nutrition we possibly can to all the children in our care. Because of this, we thought it would be a good idea to start this training from the top with our leadership so that everyone understands its importance.
Our Lead Team was grateful to receive the training from Claudia, who did an excellent job of explaining basic nutrition and why it's so important. We are certain this will help us make the best decisions we can for our nutrition program.
Zimbabwe: World Wetlands and Water Day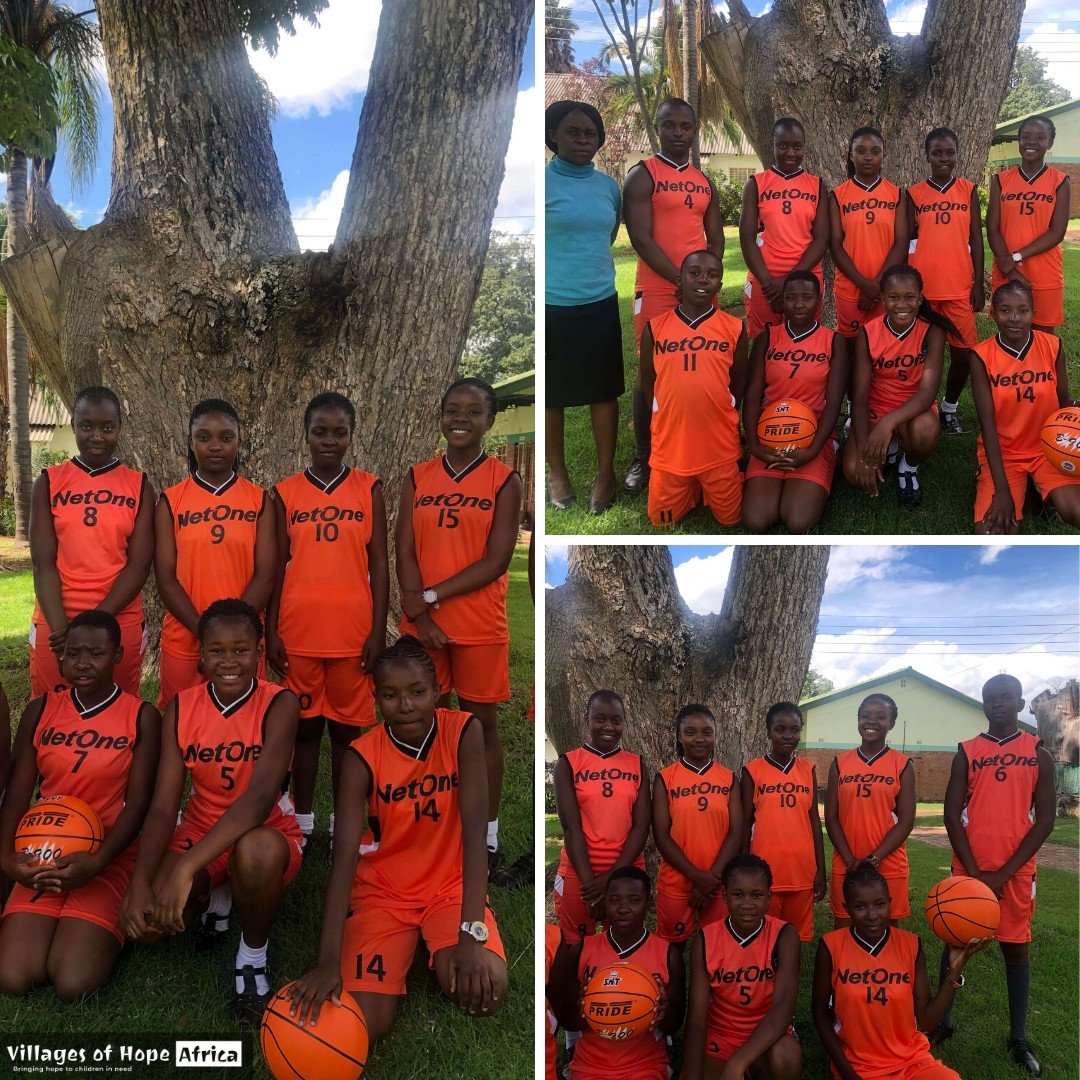 Earlier this month the 27 students in our Environmental Awareness Club at VOH Zimbabwe attended the World Wetlands and Water day at a local game park.
The commemorations were attended by over 60 schools from different provinces in Zimbabwe. We participated in various games and competitions including volleyball, soccer, and basketball. We were top in one of the disciplines and won the basketball kit and two basketballs and a box of writing pens!
Participating in these competitions helps us a lot in cooperation and also synergizing with other children. It also helps our students put into practice the things they will be learning.
Congratulations to the boys and girls and teachers who were involved!