Welcome to our weekly news roundup! Here we share stories from each of our Villages about our Programs, celebrations, children, and staff. If you'd like to receive these updates via email, please subscribe to our newsletter.
This week we launched a new preschool, received special visitors, and prepared for the new year!
Bulale (Tanzania): Learning Numbers!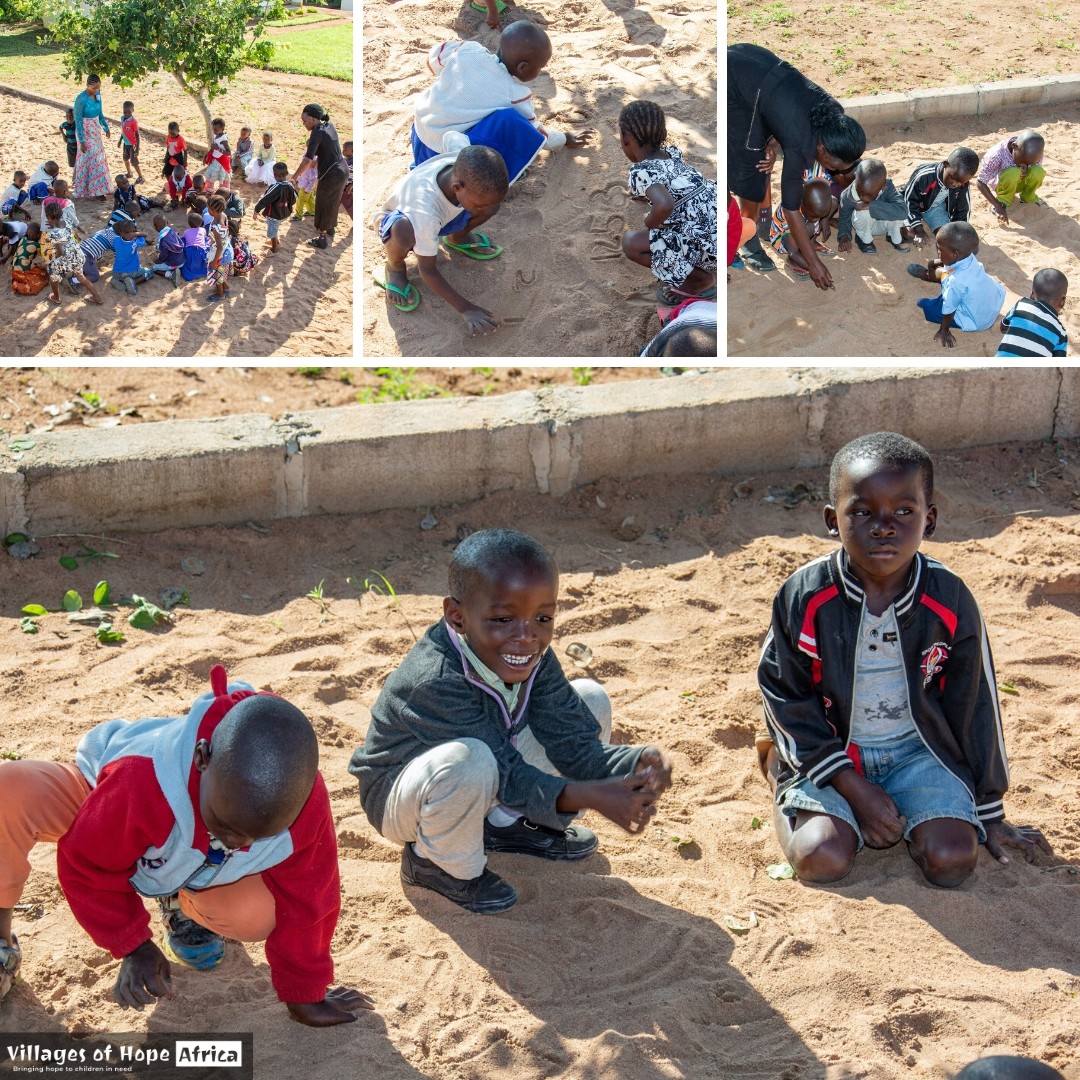 At VOH Bulale our new pre-school class has been settling in and getting used to their new school routine.
Their teacher decided to take them outside for some fresh air while they learn their numbers. They all practiced writing numbers one through ten in the sand at the playground.
This activity got the children up and out of the classroom and made learning fun for them!
We want to make learning fun and exciting for all of the children and are always encouraging our teachers to be creative in the way they teach.
Bwiza (Burundi): Visit from PPSM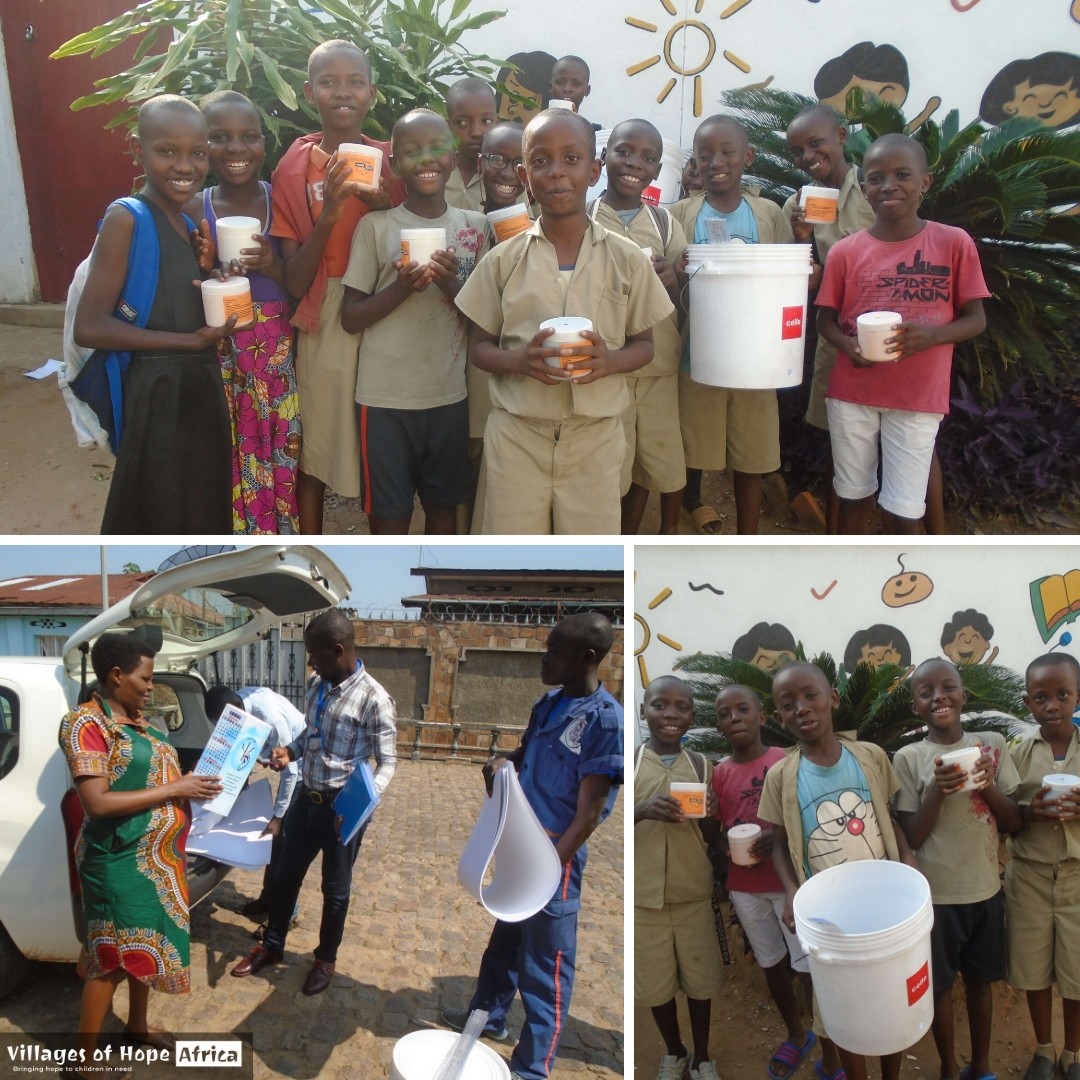 At VOH Bwiza, we were thankful to receive a visit and donation from PPSM, a program for psychosocial workers engaged in the psychosocial care of individuals and communities.
This donation was given to us as part of a project in collaboration with UNICEF. The aim is to provide information on the Ebola virus and how to protect yourself.
The donation included bowls and soap for handwashing. They also provided our children with school supplies including crayons for colouring, paper, scissors, pencils, and erasers.
We are grateful for the training received as well as the kit provided to facilitate the practice!
Chongwe (Zambia): Back to School Excitement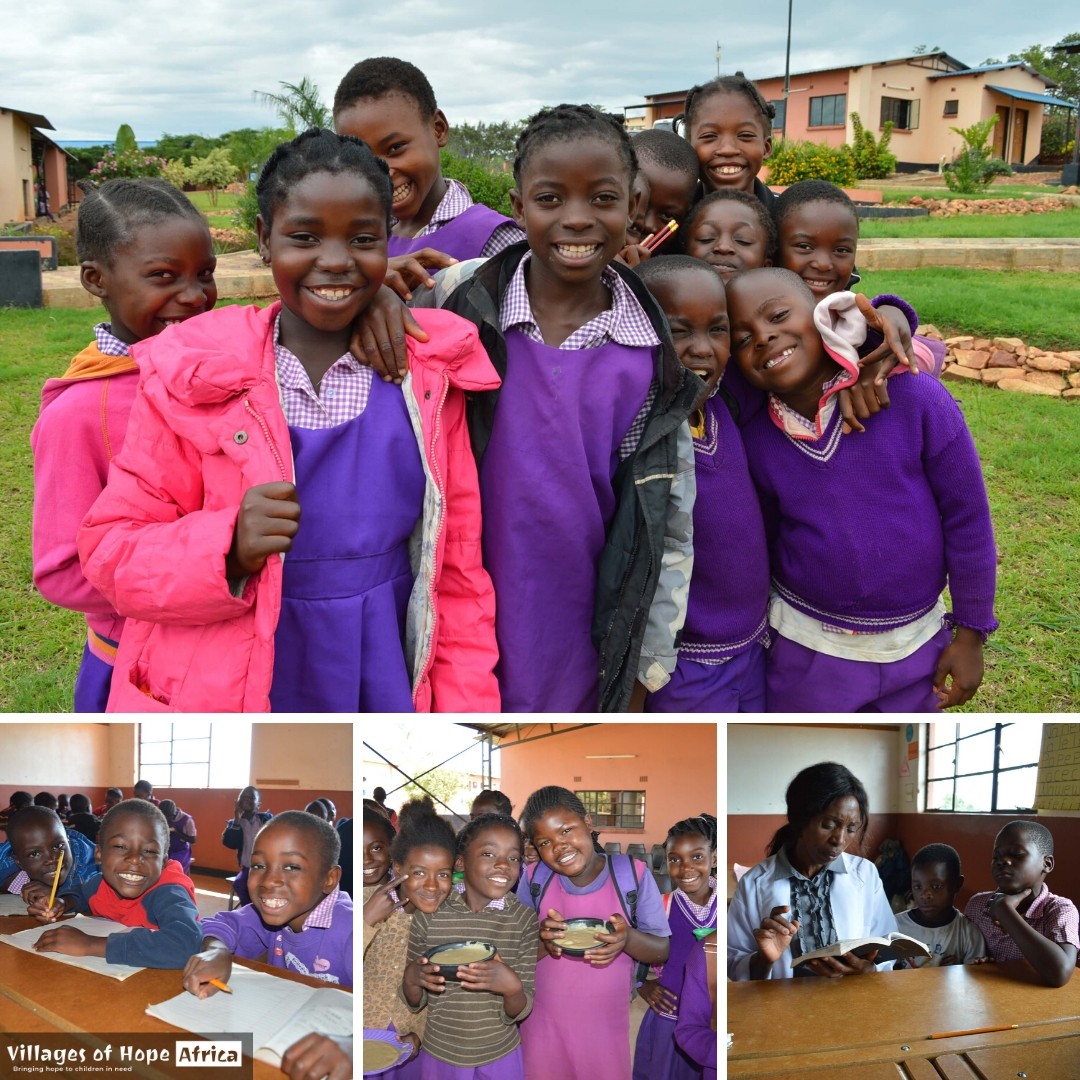 Our school at VOH Chongwe opened this week and the children are excited to be back. They were especially happy to see their friends again!
The teachers prepared their classrooms and curriculum and are eager to help the children continue with their education. These children would not have the opportunity to be in school if it wasn't for VOH.
We are thankful for our donors and sponsors who help make this possible and we wish our students all the best in their 2020 studies.
Kitwe (Zambia): Thank You, Community Parents!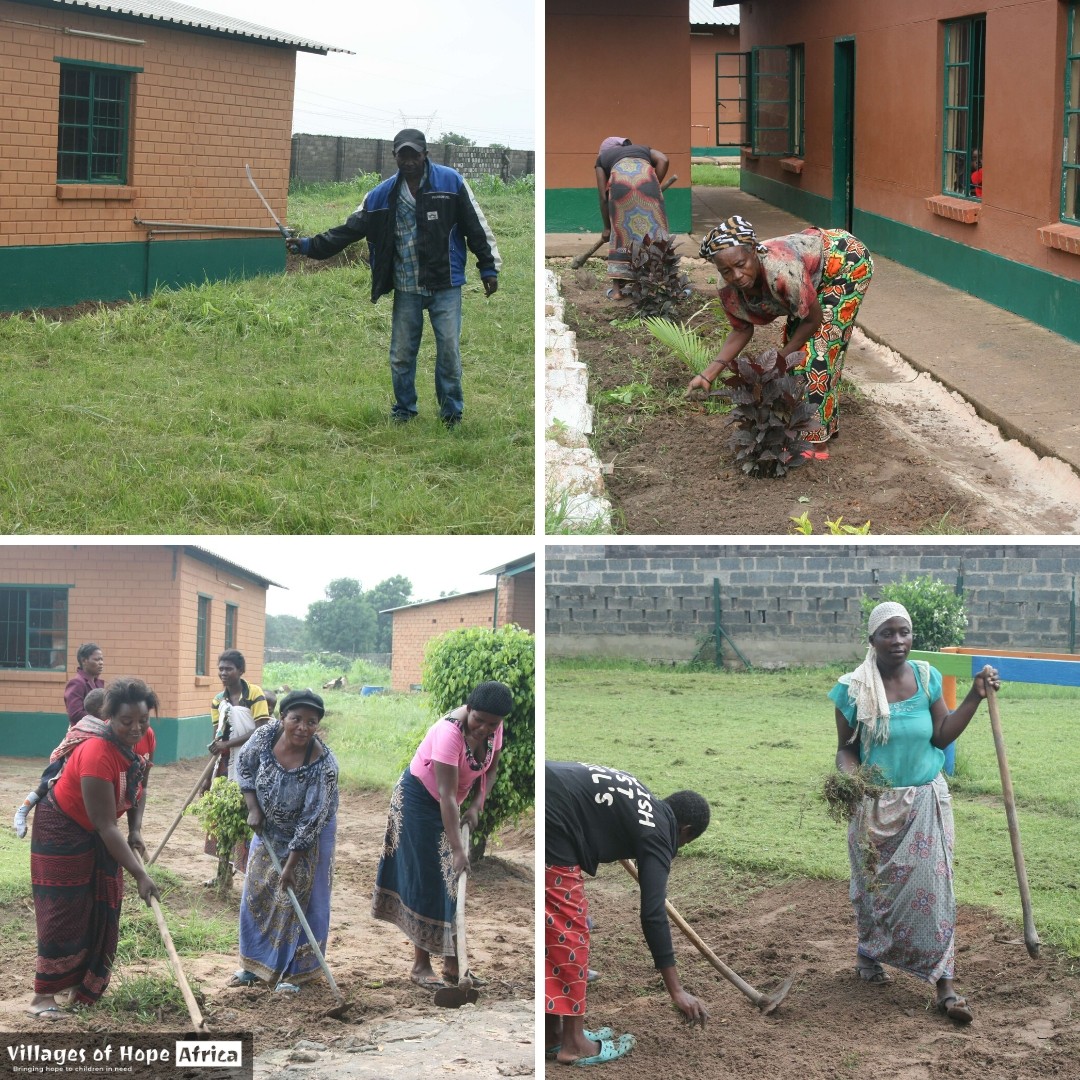 It's opening week at the VOH Kitwe school and we are busy!
In preparation for the new school year, the guardians of our students came to help clean the school grounds. They slashed the grass and cleared the pathway while others cleaned up the flower beds.
Their efforts will help to make the school environment tidy and is a great example for our students.
We thank our community parents because whenever they are called upon to help, they don't hesitate to help!
Luongo (Zambia): Progress Reports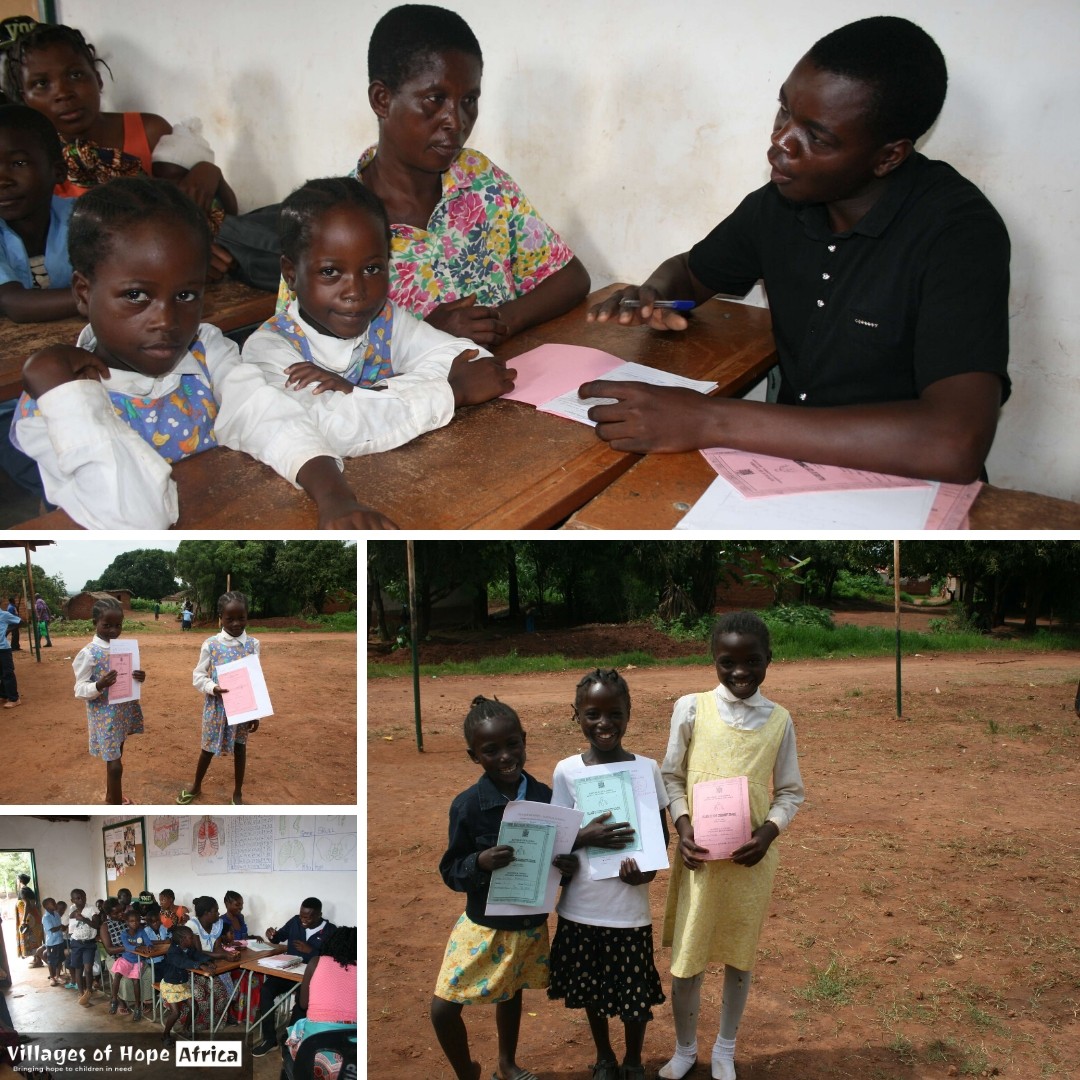 This week at VOH Luongo we gave out progress report cards for the end of term tests. The children's guardians came with them to collect the results and all were excited to know how they did.
The children could not hide their joy as they showed off their outstanding results! The parents and guardians praised the students and teachers for all of their hard work.
We would like to offer a special thanks to our staff for their hard work and the student's guardians for encouraging their children to attend classes regularly.
Mwanza (Tanzania): Goodbye, Rita!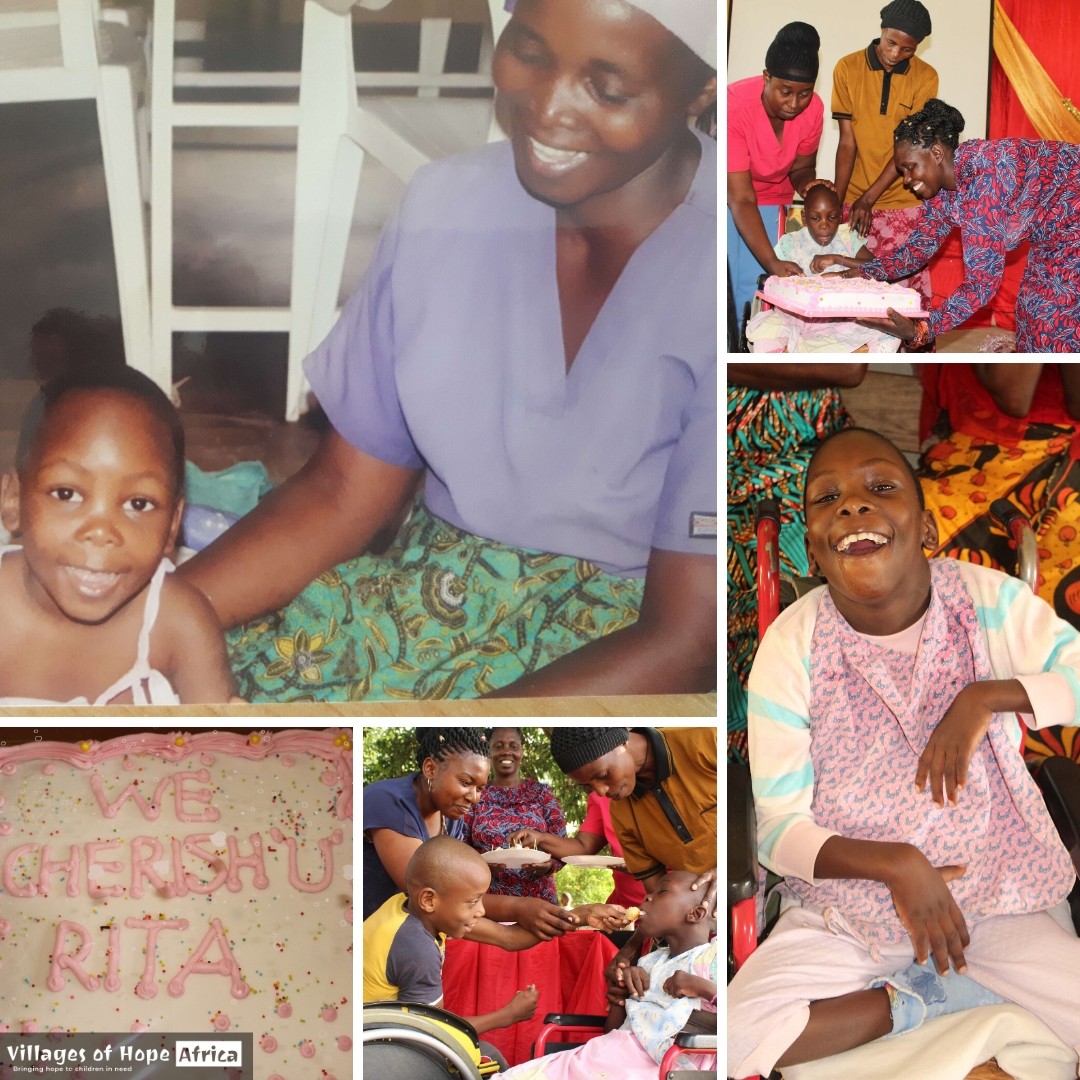 Recently at VOH Mwanza, we said goodbye to Rita. Rita came to live in our children's homes at VOH Mwanza back in 2012 after she was abandoned.
Rita is physically and mentally disabled and sadly there was no one willing or able to care for her in the community.
Recently, VOH Mwanza was connected with a ministry that offers specialized care for children who have various disabilities. It is a new centre in Dar es Salaam, Tanzania and they offered to accept Rita and provide the very important care that she requires as she gets older.
While we are sad to see Rita go and we will miss her–especially her sweet smile–we are very happy that she will be cared for well and receive the specialized care she needs at Hope and Wonder Centre.
We sent her off as a community with a little party and lots of prayers.
Zimbabwe: New Satellite Preschool!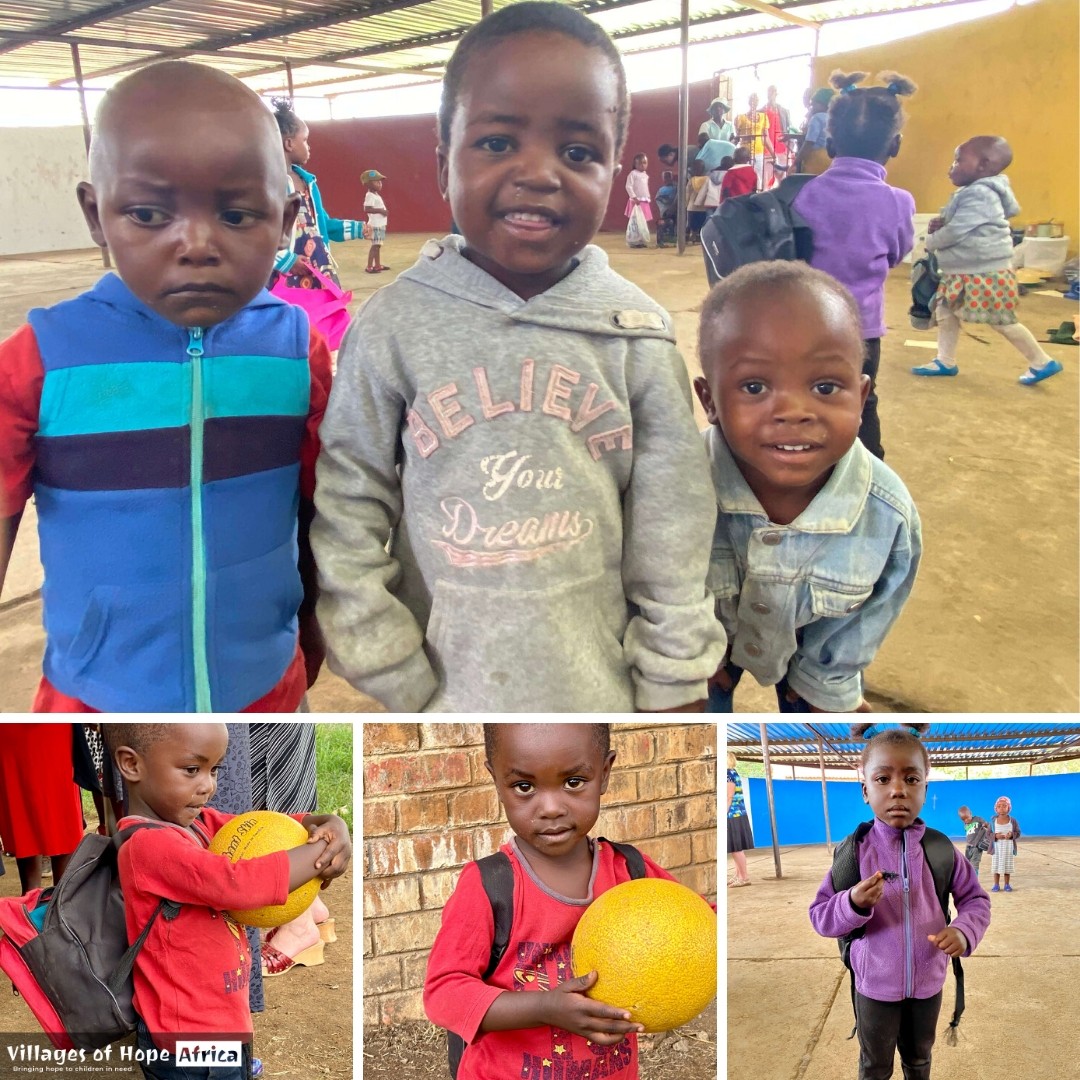 It's the beginning of another year and another school term at VOH Zimbabwe and we are excited to launch a new preschool program to a brand new group of little ones in a new satellite location 7km from our main site!
Some of the children were excited and others were a bit nervous, but the amazing thing about children is that when they feel love and security they become more settled. So our staff and the children's caregivers focused on showing the children lots of love and assuring them that everything was okay and they were safe.
We are so excited to be impacting children at this young age and starting a satellite program!