Welcome to our weekly news roundup! Here we share stories from each of our Villages about our Programs, celebrations, children, and staff. If you'd like to receive these updates via email, please subscribe to our newsletter.
This week we received gifts from sponsors, shopped for new school clothes, and welcomed a new class!
Bulale (Tanzania): Welcoming a New Class!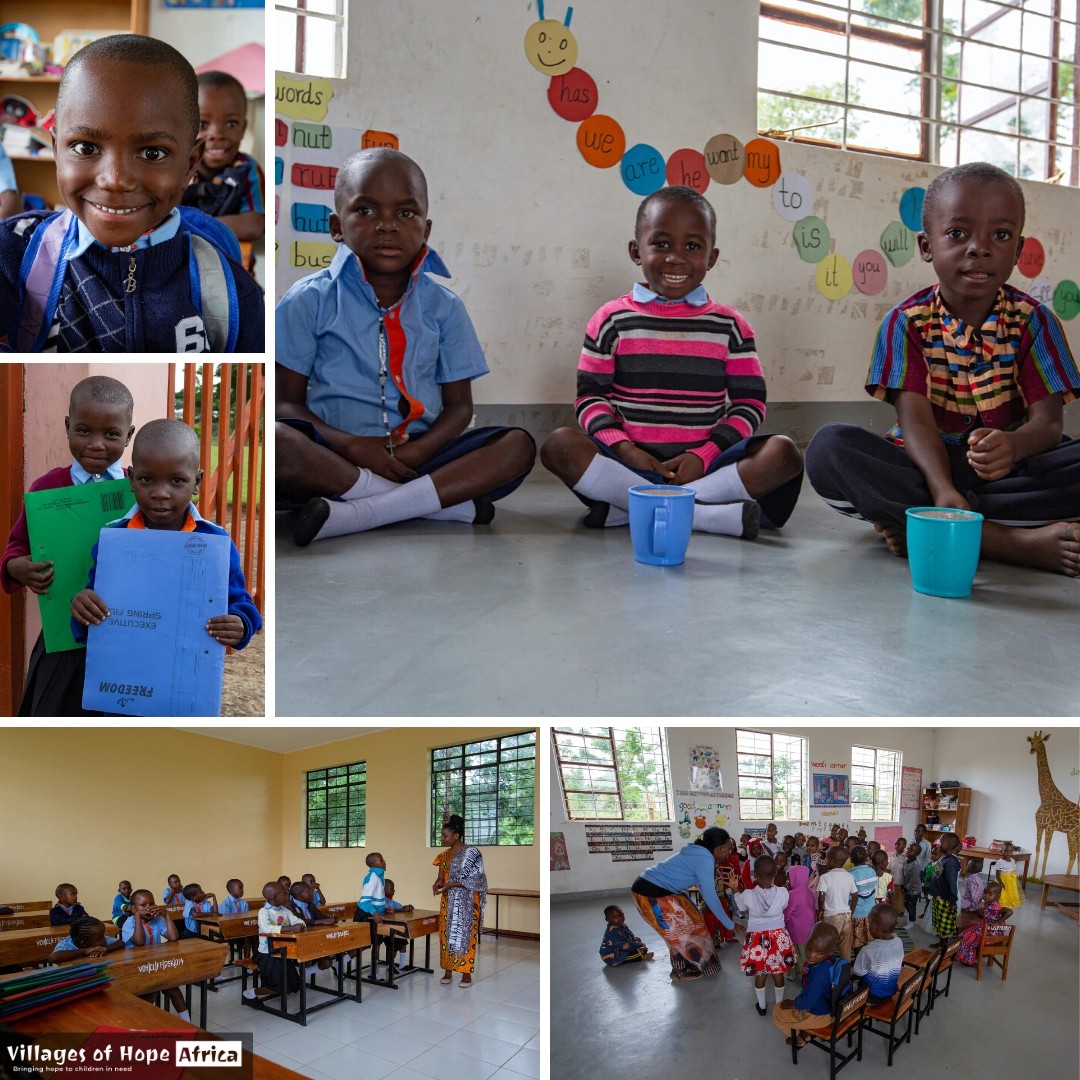 A lot of excitement filled the air as the kids came back to school at VOH Bulale this week.
This year sees the addition of Class 2, which is currently the highest grade we have at Bulale school bringing us up to 4 classes and over 100 children in our program!
There are approximately 38 new students so far with several more who will likely be enrolled by the end of January. Most of our new students are starting in the Nursery Class, and they arrived with their parents anxious to get placed in a classroom.
We are looking forward to a great year ahead and we are thankful that we can bring hope to more children in Bulale!
Chongwe (Zambia): New Clothes for New Year!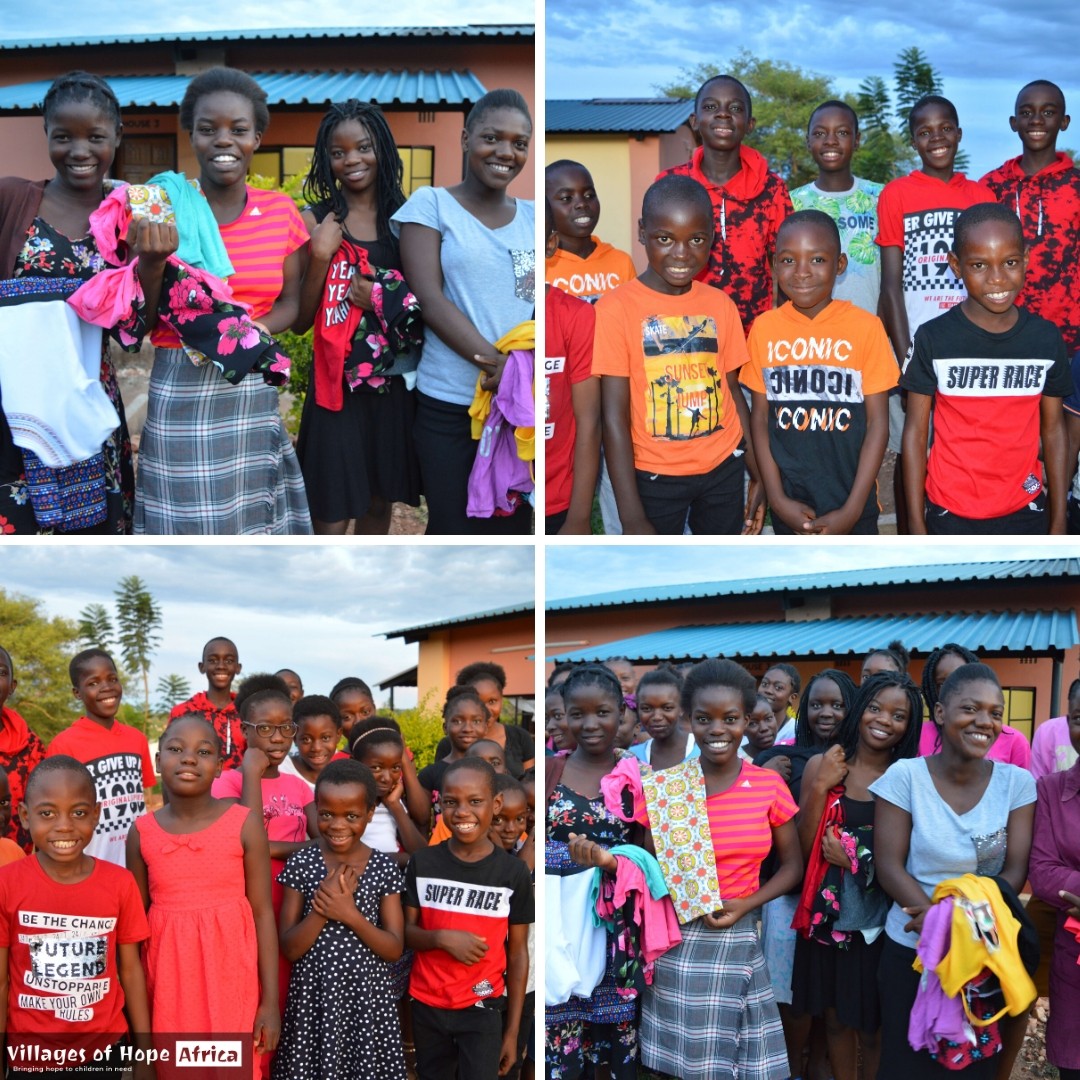 The VOH Chongwe children celebrated the new year in style!
The celebrations were filled with several trips into town for all the 64 children in our children's homes to go shopping. Each child was given a chance to pick out a few new clothes. After shopping, the children spent time exploring the mall.
The children had a wonderful time and we are so grateful to our sponsors who made this possible!
Kitwe (Zambia): Medical Doctor Visits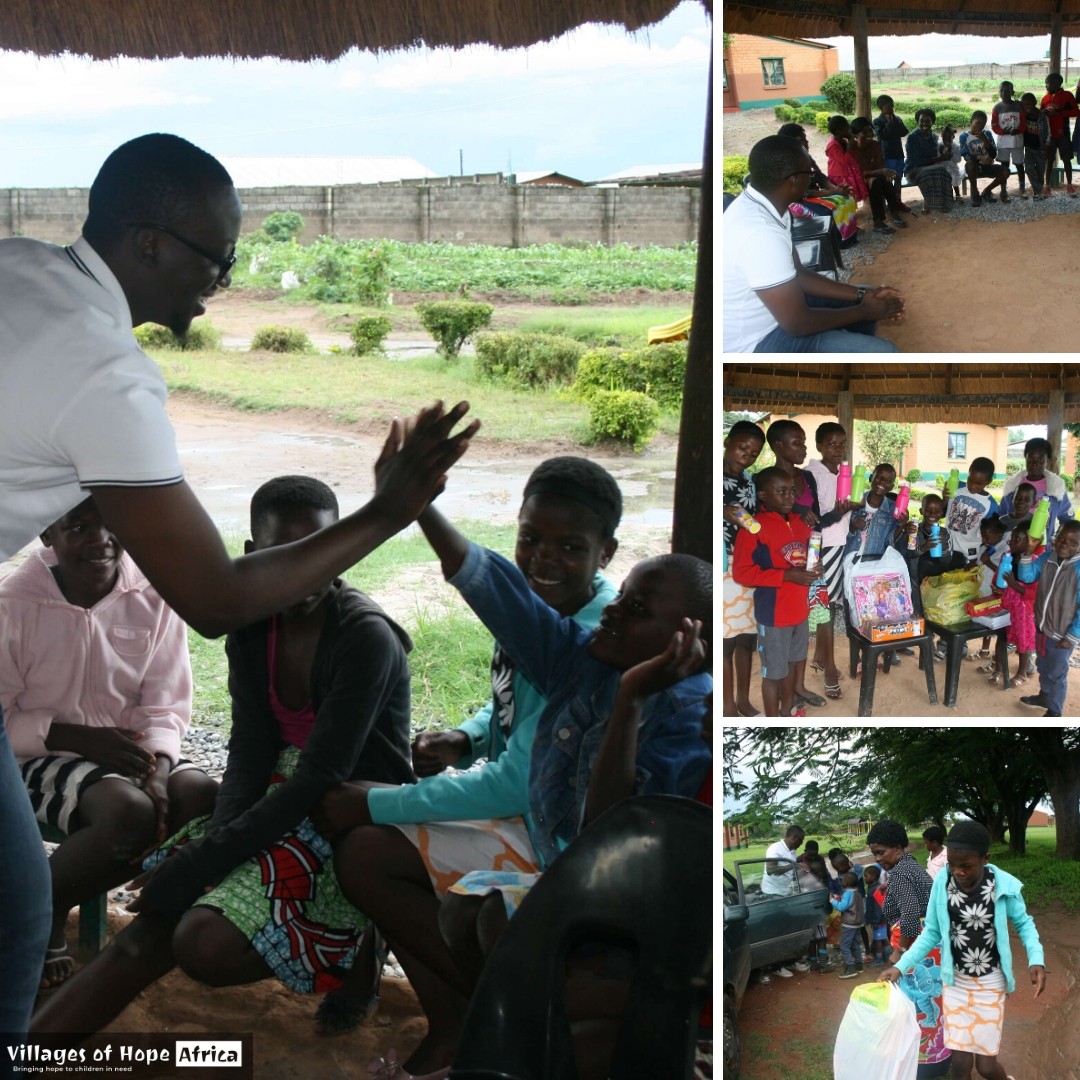 Recently VOH Kitwe was visited by a medical doctor from Kitwe teaching hospital who came and donated some school supplies. Since school was on break, some of the children from the children's homes received the items on behalf of their school friends.
Among the donated items were exercise books, pencils, juice bottles, and colouring books.
The doctor was happy to spend some time with the children, encouraging them to appreciate their education. He pointed out that they will not all want to be doctors like him, but that they can do well in other fields according to their strengths and abilities.
VOH Kitwe thanks him for taking time off from his busy schedule to support our children's health!
Luongo (Zambia): Child Safeguarding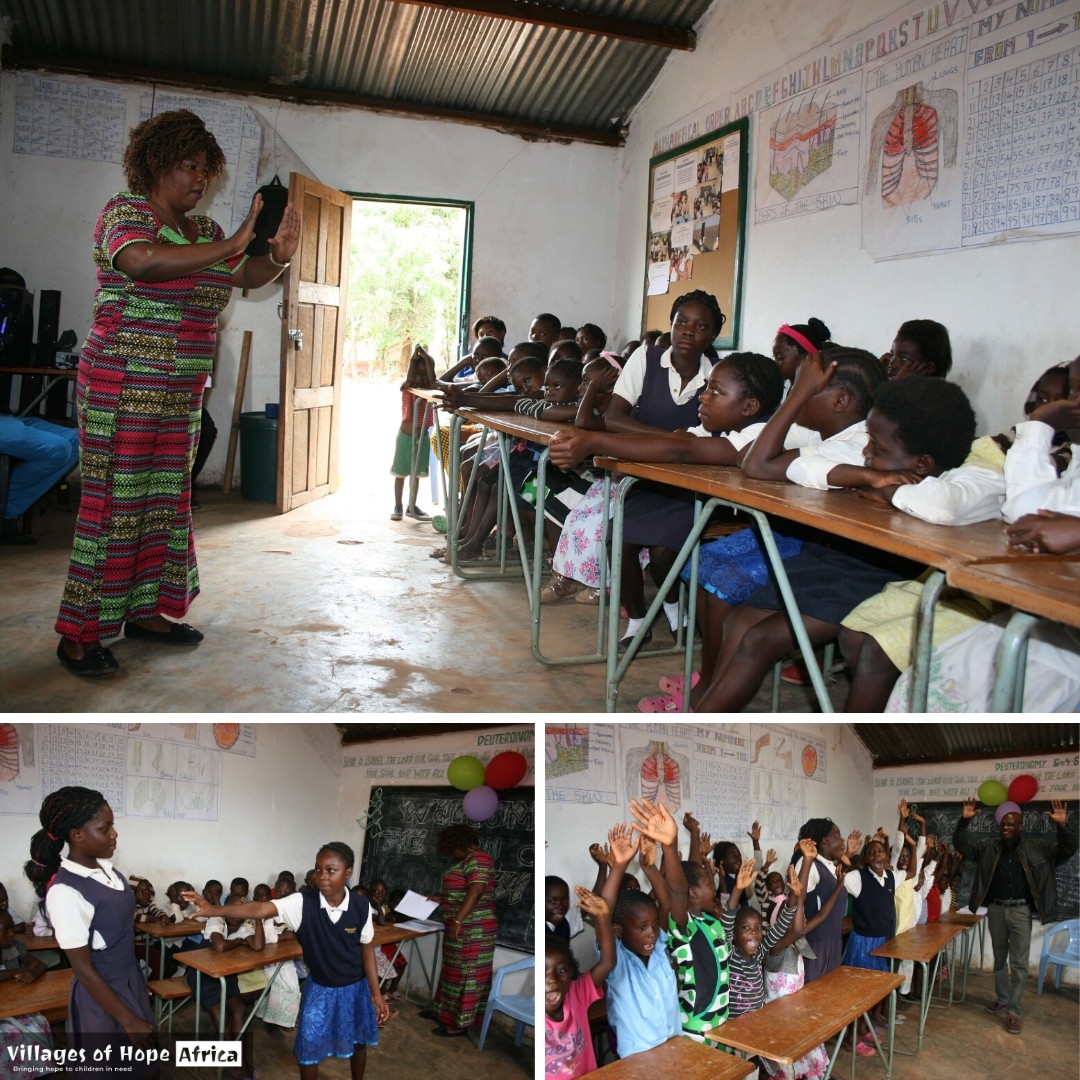 This week at VOH Luongo our children were trained in child safeguarding. They were happy to learn that VOH Luongo attaches great importance to their safety.
One of the items discussed was from Kid Power, where they learned different ways to keep safe with strangers, peers, and others.
They participated with great joy as they demonstrated with their teacher how to defend themselves from bad touch and emotional abuse.
It was a fruitful program for children and staff!
Malawi: Celebrating a Successful Year!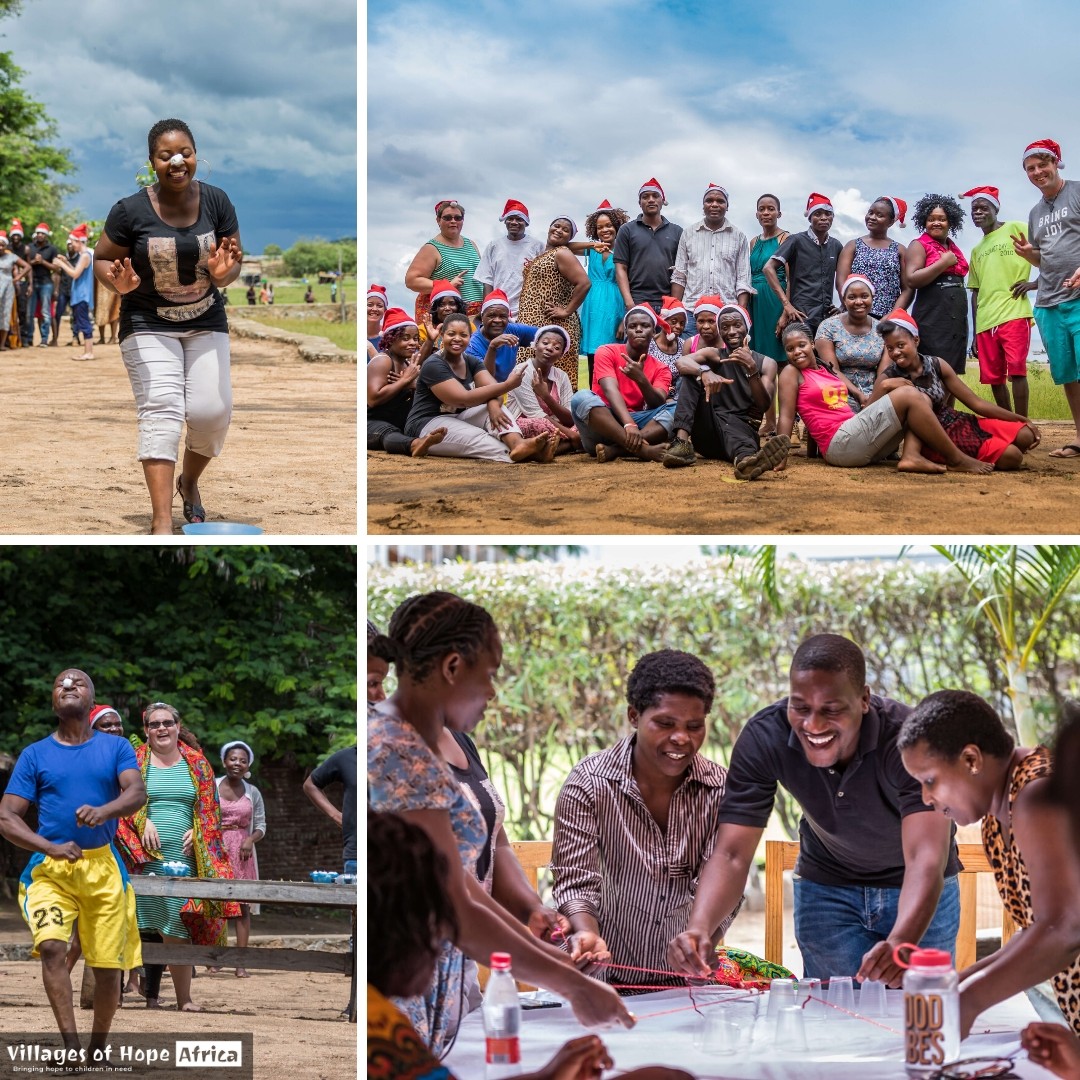 During the Christmas holiday, we set a day aside to celebrate another successful year at VOH Malawi. The whole VOH Malawi team got together for a day of fun and team building on the beautiful shores of Lake Malawi.
We had so much fun swimming, playing team building games, and enjoying a delicious meal together. The weather was perfect, the company was exceptional, and Lake Malawi, as always, was breathtaking.
It was so good for us to celebrate together all the hard work that we've done over the last year. Our team here in Malawi deserves every congratulation for what was accomplished last year!
Maramvya (Burundi): New Multipurpose Building!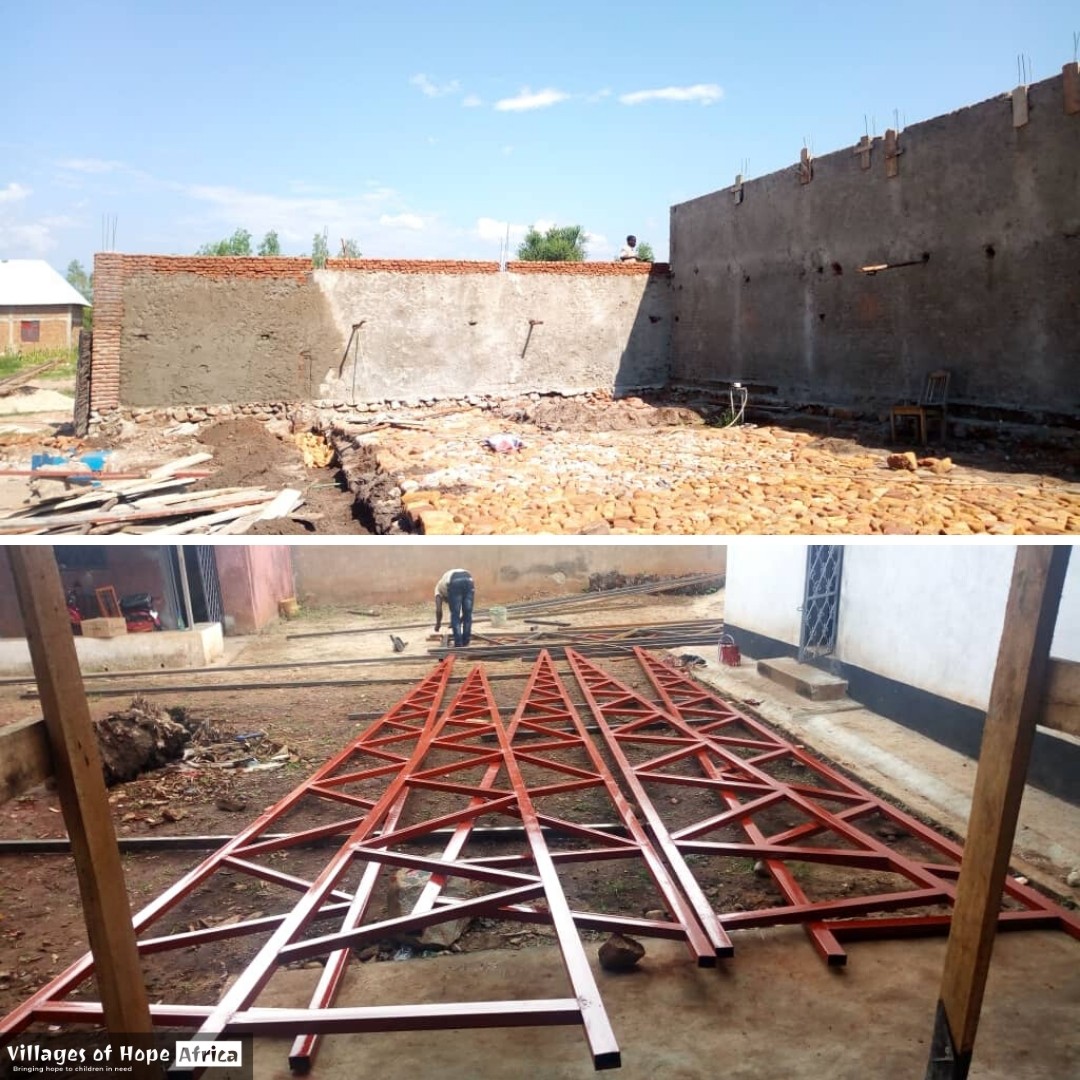 At VOH Maramvya we are excited to start the construction of our multipurpose building. It will be a great place to run many of our programs such as our feeding program, staff meeting room, and chapel.
This new building will be very helpful for us and we are very thankful for our donors who provided funds so it can be built!
Mongu (Zambia): Kickstarting 2020!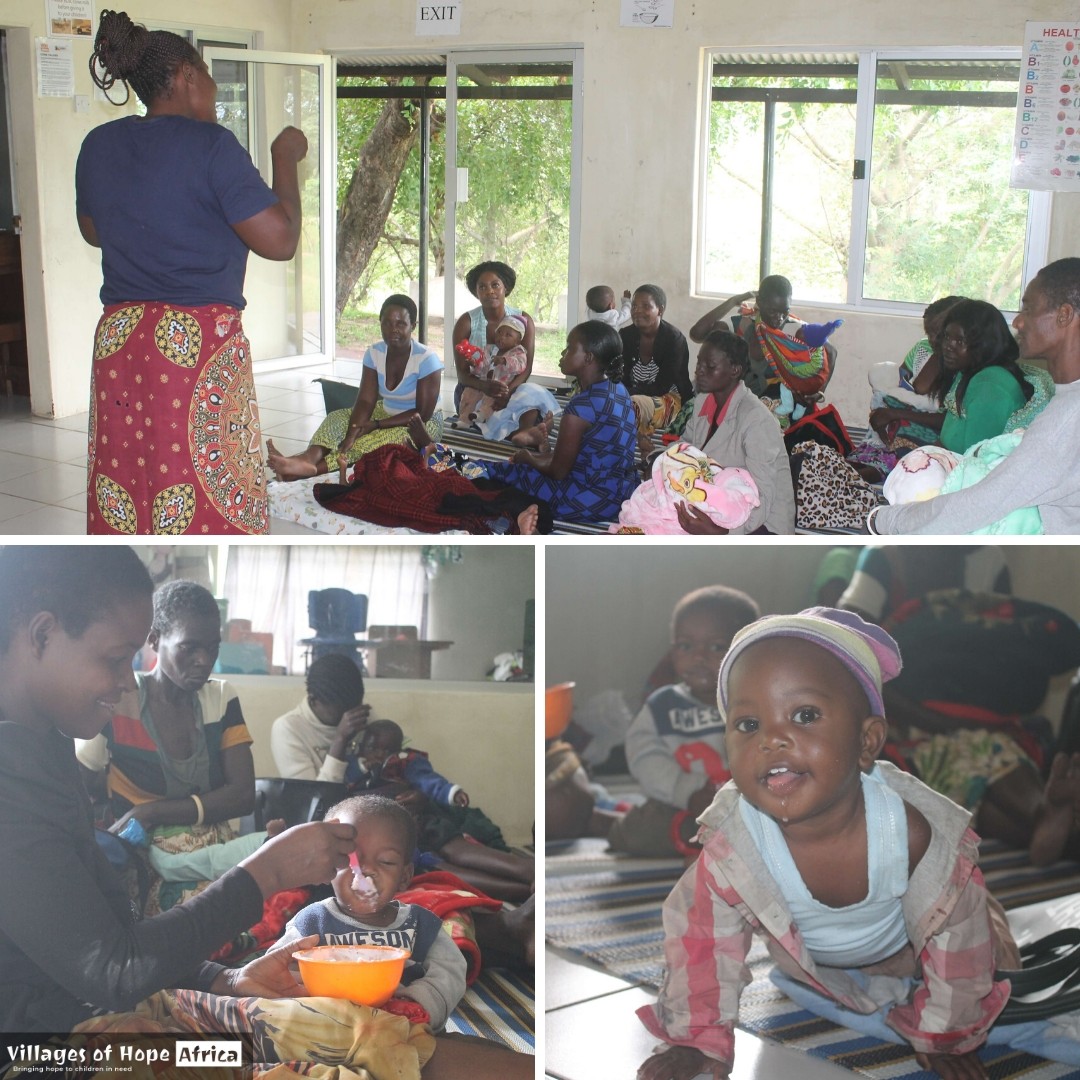 This week at VOH Mongu we loved seeing so many parents and their little ones from nearby communities kickstart the year by taking part in our feeding program at Save a Life center.
The parents and their kids had a very special time together during the program's sessions spearheaded by two of our amazing staff members Beauty and Musialike.
The kids ate porridge and had loads of fun playing while the parents were being educated on food, nutrition. and health. We also shared some thoughts from scripture with the parents. We were so blessed to have the parents join us for our first feeding program of the new year!
Mwanza (Tanzania): Community Day!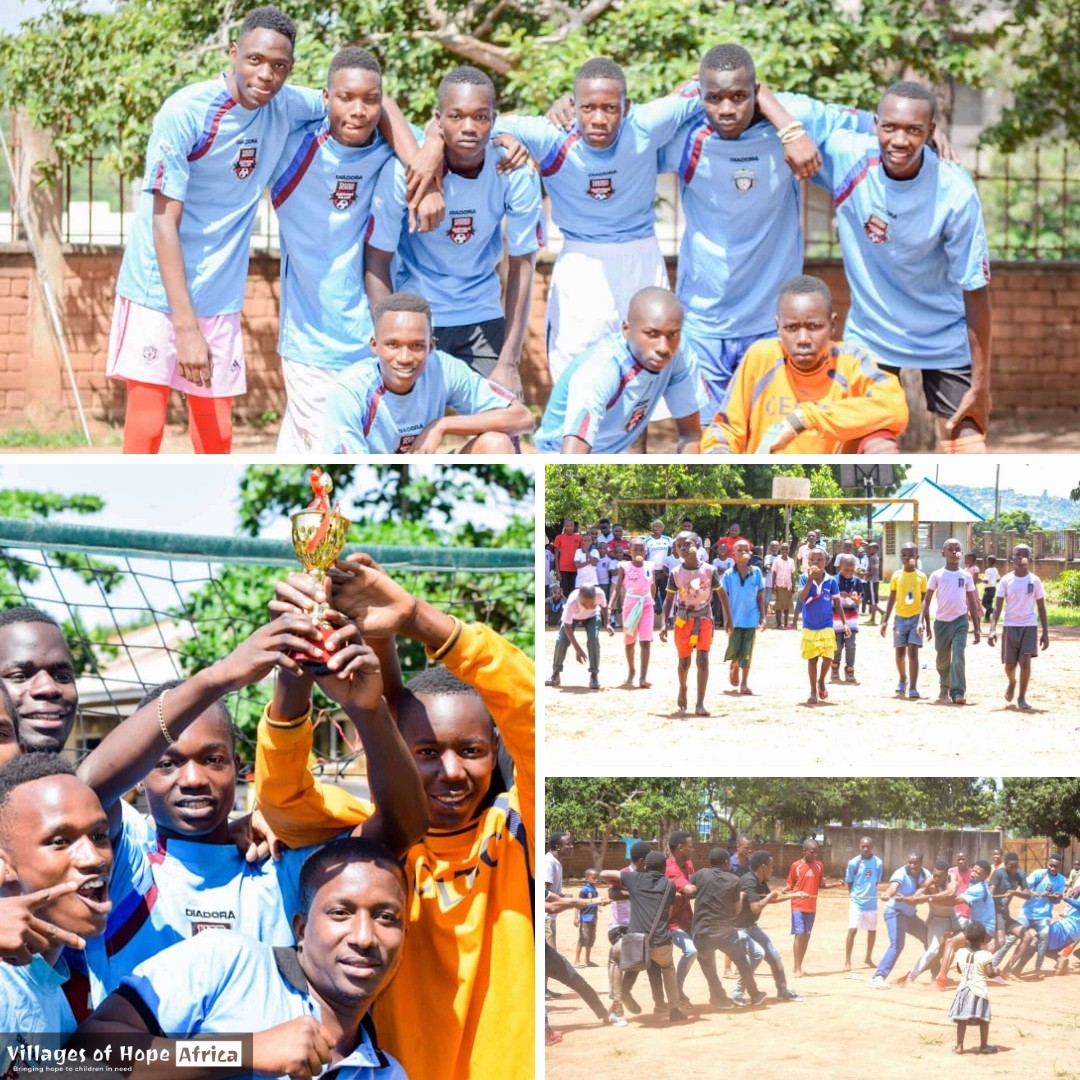 Over the holiday break at VOH Mwanza, there were several fun activities our children were able to participate in.
One was a sports day, which we hosted at VOH Mwanza. We invited two other groups to participate: a group of doctors from the biggest hospital in town and another centre for vulnerable children.
It was a great day of competing in various games and activities. There was football, volleyball, sack races, egg and spoon races, tug of war, and more!
Everyone participated and had a lot of fun, so much so that we will seek to make this an annual event in our community on the long holiday break in December!