Welcome to our weekly news roundup! Here we share stories from each of our Villages about our Programs, celebrations, children, and staff. If you'd like to receive these updates via email, please subscribe to our newsletter.
This week we welcomed visitors, celebrated graduates, and learned valuable life skills!
Don't forget to scroll all the way to the bottom to see our photo of the week!
First, thanks for supporting us for Giving Tuesday!
Thank you, everyone, who donated to support our work for Giving Tuesday! We appreciate your generosity. If you didn't know about our campaign, there is still time to give using this form (it will be up until the end of the week).
Bulale (Tanzania): Meet Tumaini and Neema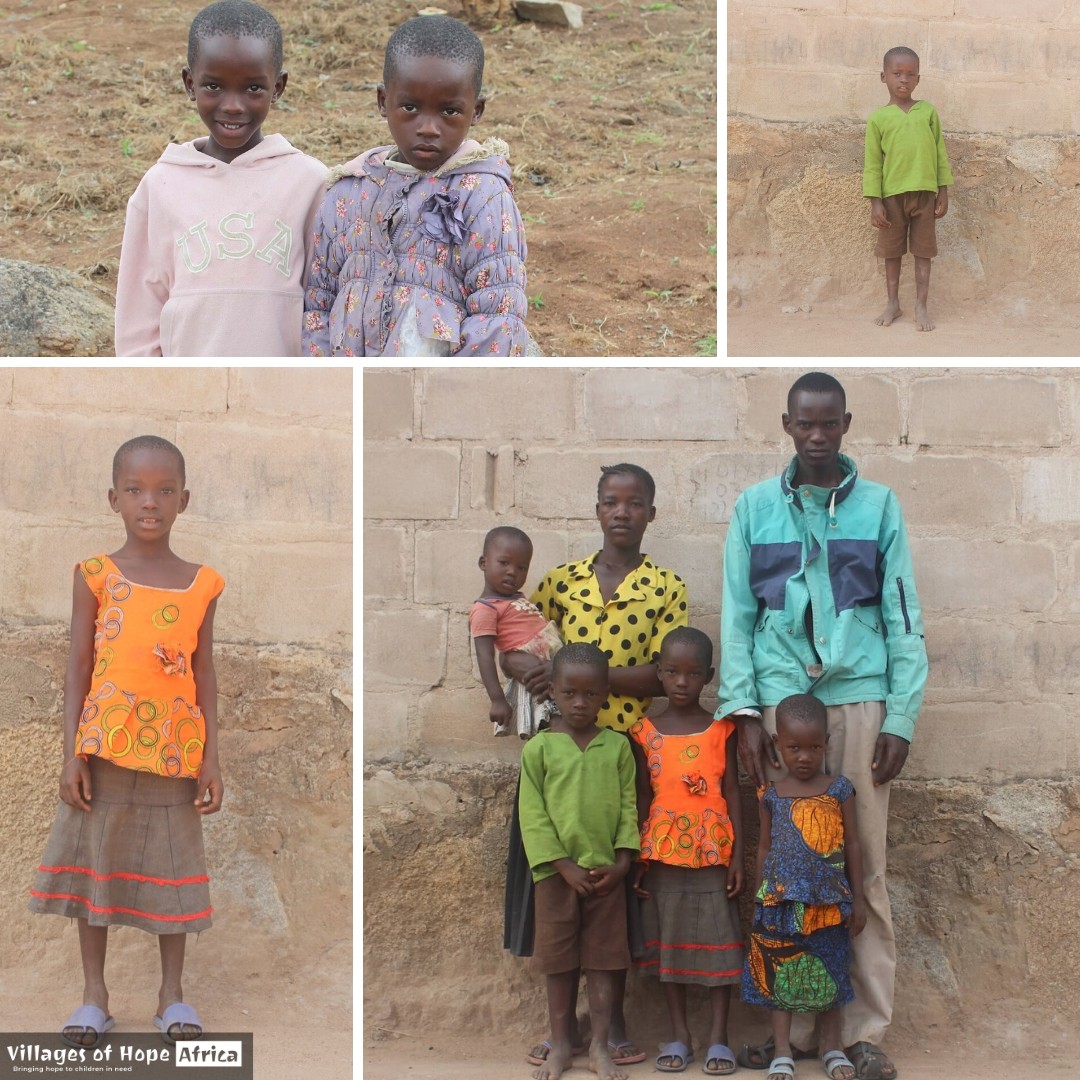 VOH Bulale would like to introduce you to Tumaini and Neema, who are siblings from the nearby community in Bulale. Tumaini is 5 years old and Neema is 7. They live with their parents and two younger siblings not far from the VOH Bulale centre.
Their family came up in our recent community assessments as they are very poor and are struggling to provide basic needs for each of their children. Their father works as a farmer and does what he can to provide, but his work is not consistent. Their mother is unemployed and stays home with all the children.
Both Neema and Tumaini will be enrolled in our education and nutrition program in the new year. They are both very excited about this opportunity as are their parents.
Tumaini means "hope" and Neema means "grace" and it is our joy to walk alongside families and children like Tumaini and Neema to bring more hope and grace into their lives through the ministry of VOH Bulale.
We are excited to see how these two new students will grow and excel as they join our program soon!
Bwiza (Burundi): Welcome Back, Cross Church!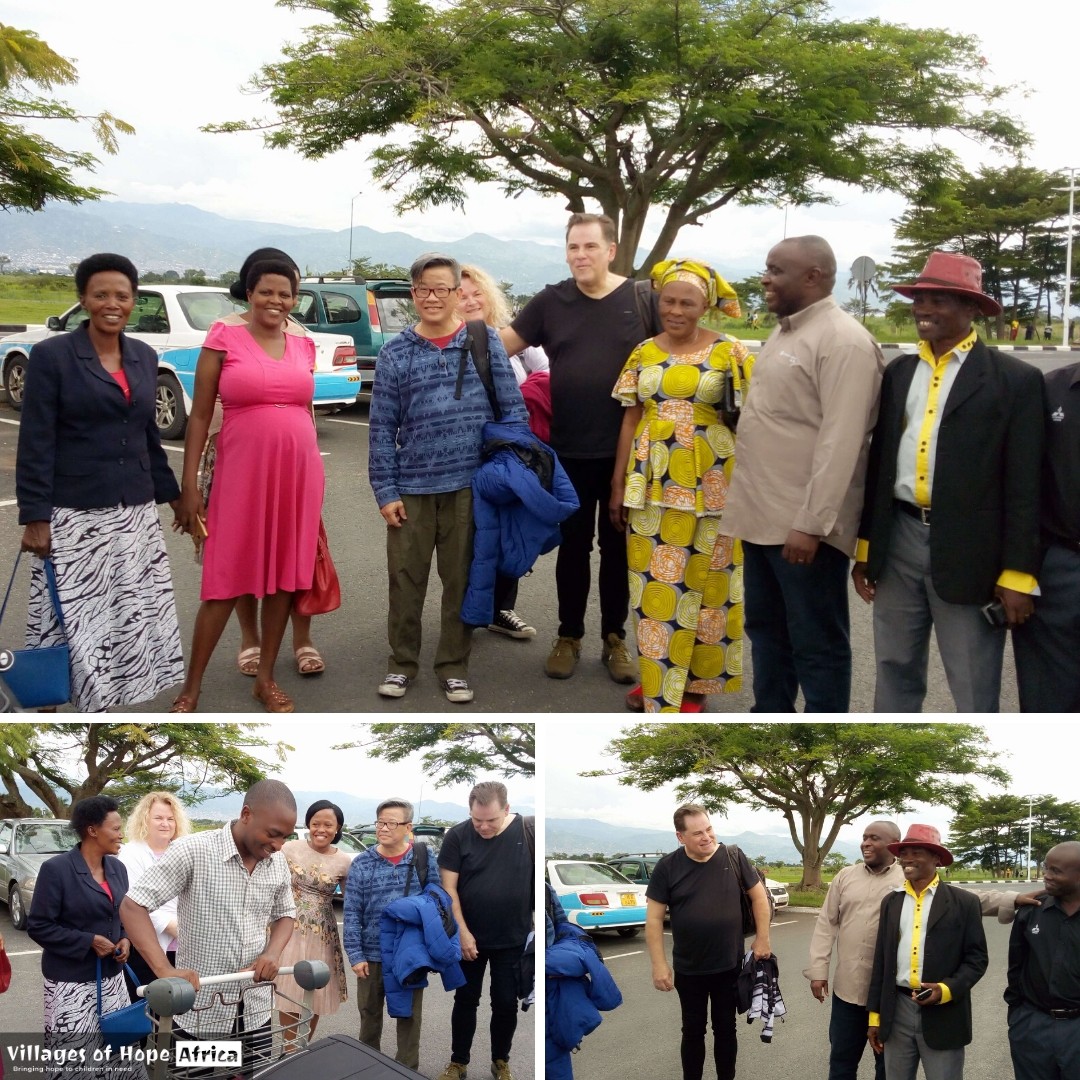 At VOH Burundi, we are extremely excited to welcome Janet, Denny, and Pastor Alan from Cross Church in Winnipeg.
Cross Church is a major supporter of our Village and it is always a privilege and great pleasure to welcome them.
While Pastor Alan will be ministering to the church, Janet and Denny will be helping our administration team at Bwiza and Maramvya to update our database for all our children.
We are so grateful for those who offer their time and money to support the work we do at VOH!
Chongwe (Zambia): Uncle Serge Visits!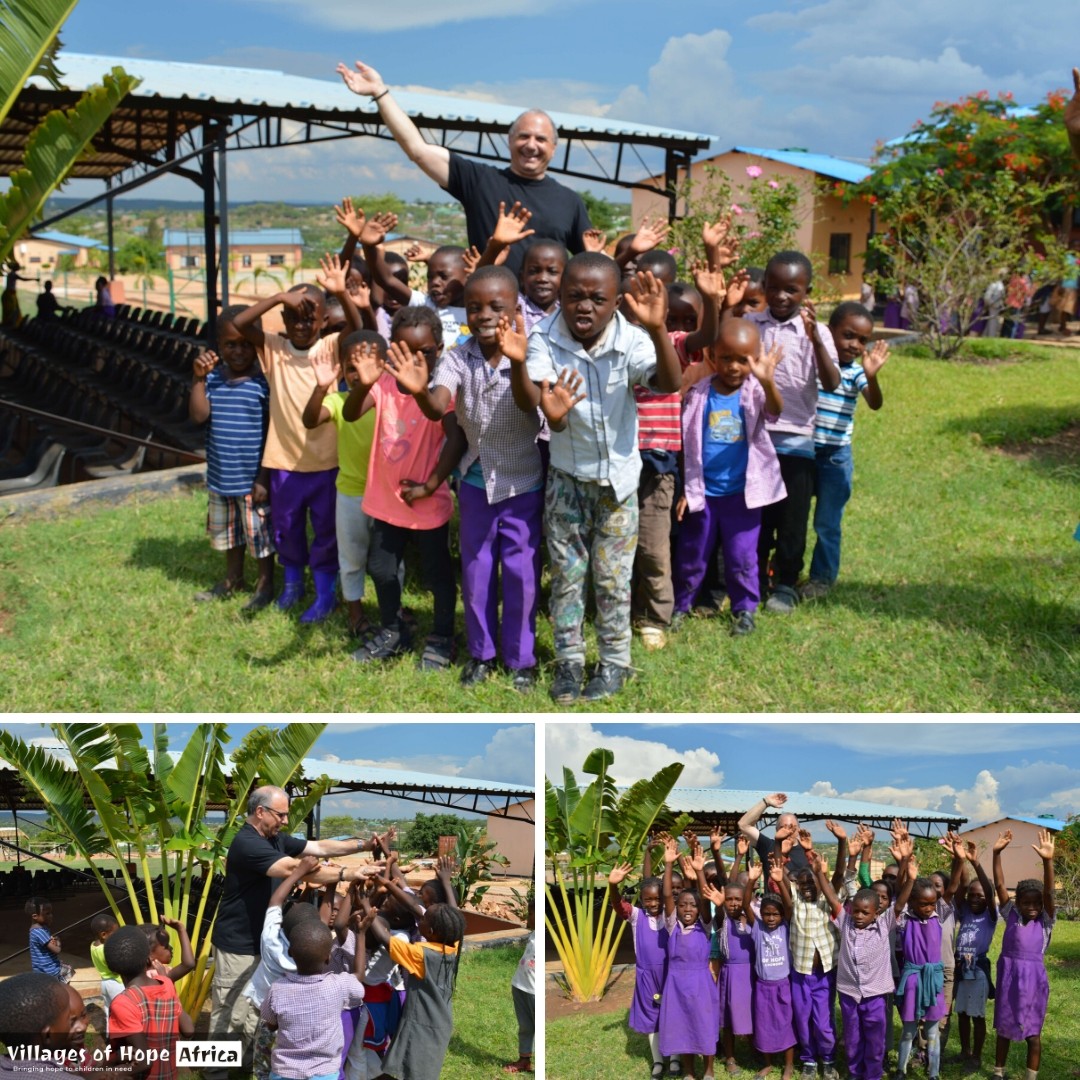 This week at VOH Chongwe, we were thrilled to welcome Uncle Serge as he spent time with our Kindergarten and Preschool classes. He talked with them about the Shema prayer found in Deuteronomy 6 and they read a book together about showing kindness to one other, showing God's love to our friends, and how to love themselves.
The kids were so happy to have the privilege of spending time with Uncle Serge and learning from him. We thank Uncle Serge for being with us this past week!
Kitwe (Zambia): Agriculture Class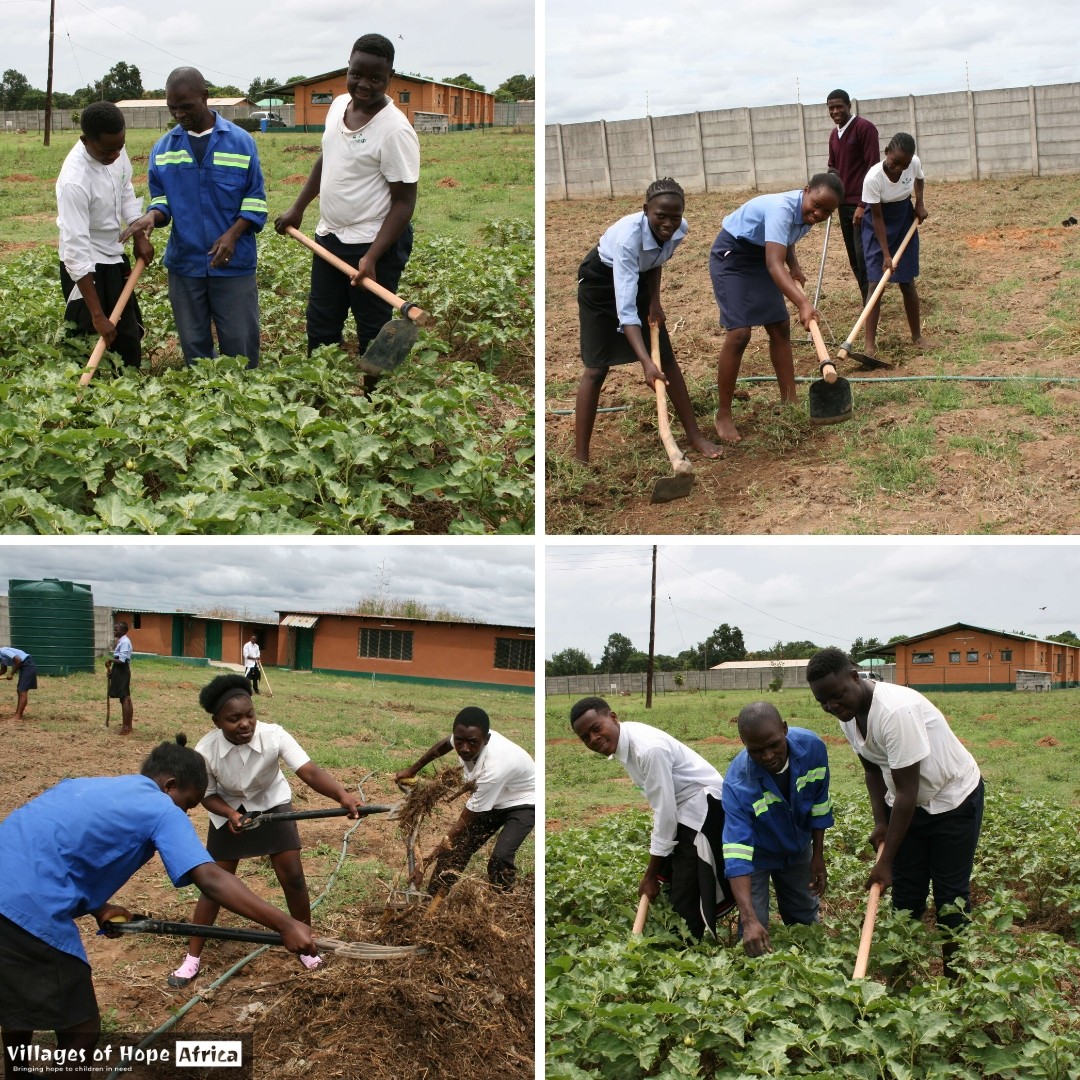 This week the grade 8 Agriculture class at VOH Kitwe is busy preparing the land for planting maize before they go on December school break.
This class is part of the other students that are in YEP through the school. The students have appreciated the introduction of our Youth Empowerment Program (YEP) because many of them have been able to apply the skills imparted in them at VOH.
The agriculture class does not only plant maize, but they also grow other vegetables like eggplants, cabbage, tomatoes, and onions. Growing these different vegetables has given them an understanding of how they fare in different seasons.
Luongo (Zambia): Welcome Back, Blessing!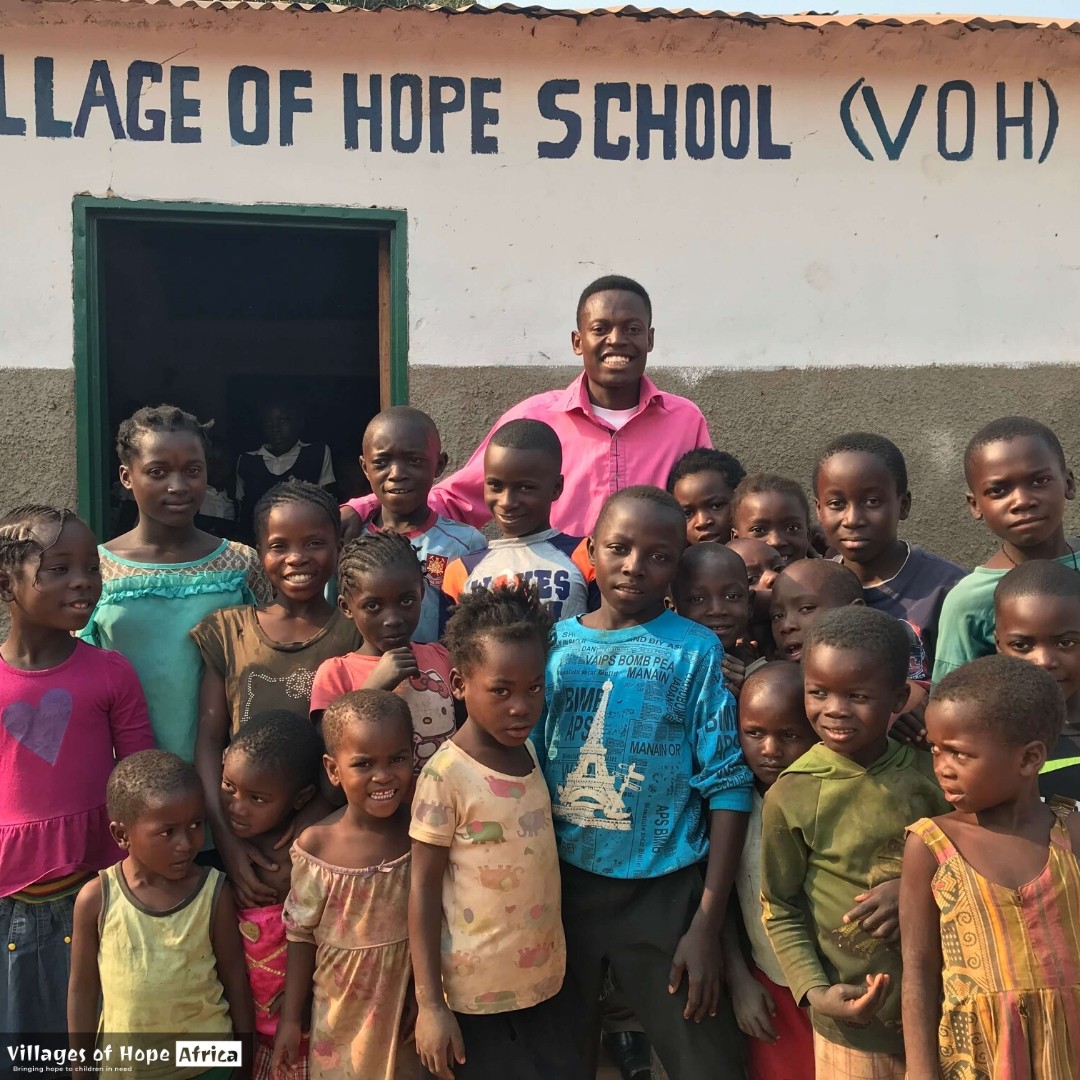 The VOH Luongo children were happy to see their teacher, Blessing, back after his trip to Canada for our Evenings of Hope tour!
They welcomed him with songs and dancing!
The children appreciate their teachers so much. Blessing was very happy and humbled to see how the children welcomed him!
Malawi: Meet Abel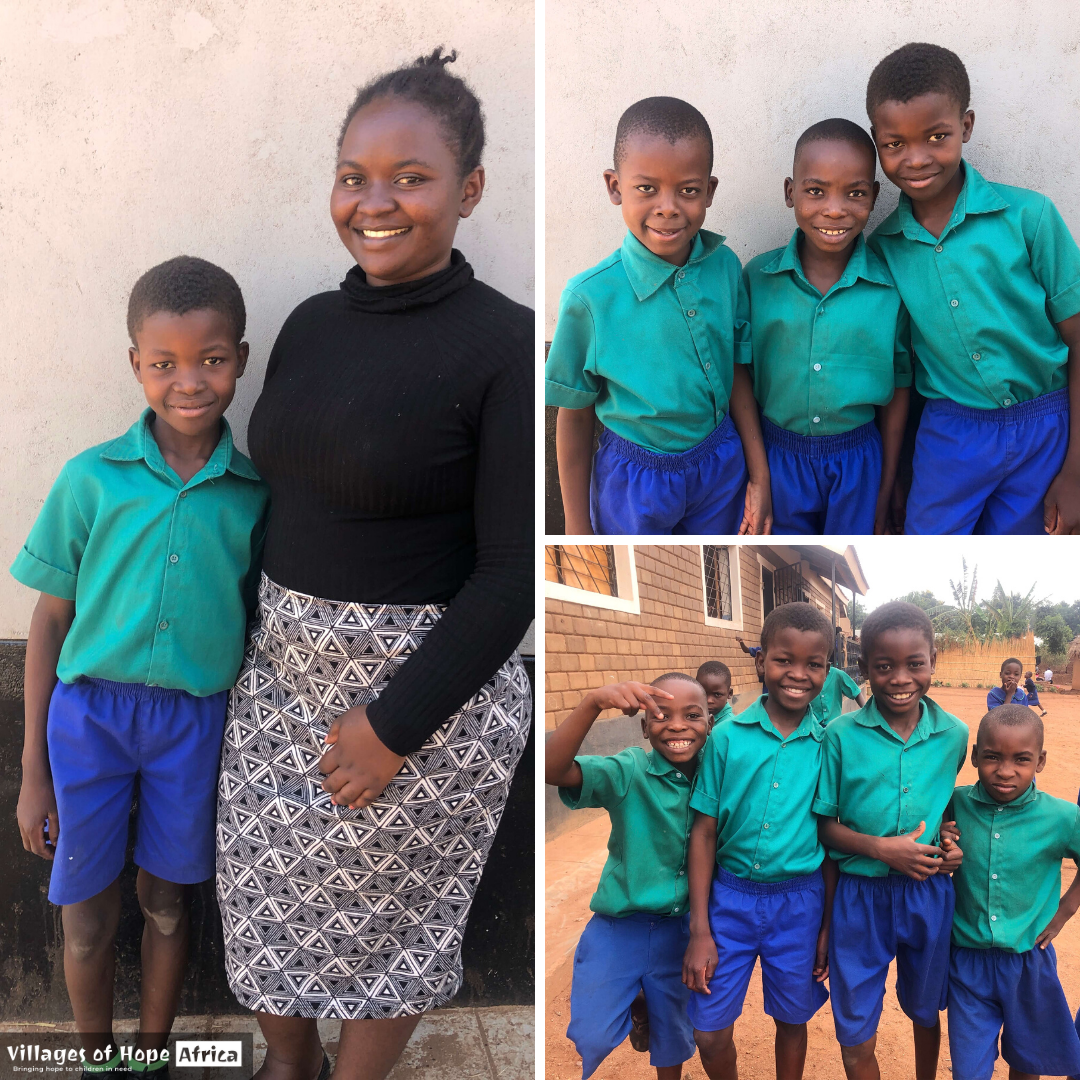 Abel is in Grade 3. Abel came to VOH this year and is 10 years old. He lives in the community of Kauma where VOH is located and can easily walk to Lilongwe Hope Academy where he attends school.
Abel lives with his mom and dad and has 2 sisters and 2 brothers. When Abel grows up he wants to be a teacher. His favourite part of attending our school is playing soccer with his friends. His favourite animal is a chicken, and his favourite colour is blue. When he is not at school he also loves playing football with his friends.
Sponsor a child like Abel today by visiting our Child Sponsorship page.
Maramvya (Burundi): Guardians Outreach Program
At VOH Maramvya, we always thank God for his love for us. This week we started an outreach program with the parents and guardians of our children and we had a great time together!
We sang together and many of them shared their testimonies. Many shared how before VOH came along, they were tired of life and had given up hope. They said they are very thankful for the tremendous help that VOH has offered them and their children.
We encouraged them and shared more about God's love and faithfulness with them!
Mongu (Zambia): Making Compost!
We love seeing the passion and dedication of our VOH Mongu children!
This week our kids were so excited to learn something new: how to make compost for their gardens! They gathered and mixed dry and fresh leaves, dry chicken waste, and a watered mixture that in a week would become compost.
We so appreciate the help from Happy, one of our many amazing staff members who has been such a huge blessing in training and equipping the kids with life skills that will help them in the future. Everyone had so much fun!
Mwanza (Tanzania): Local Fundraiser!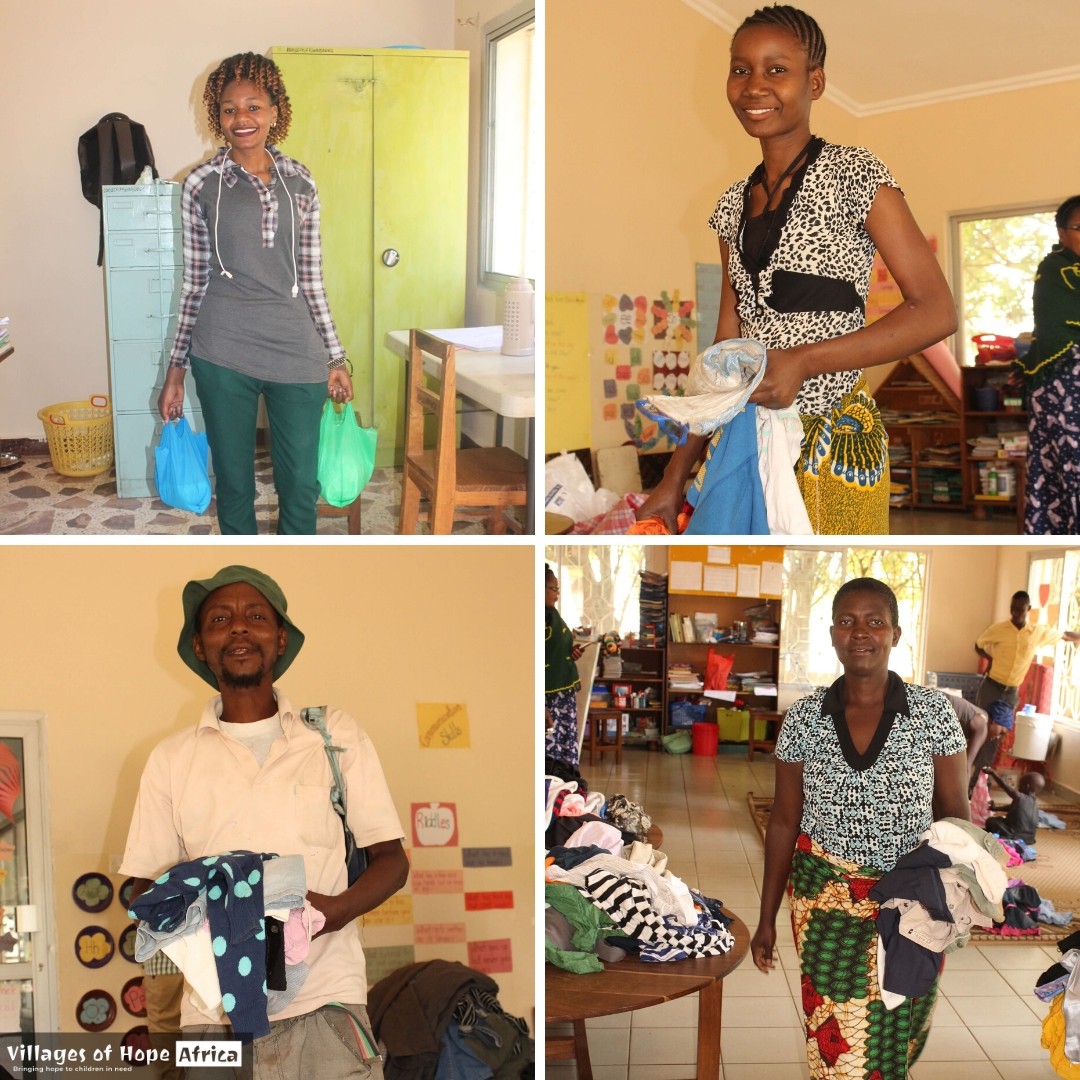 Recently at VOH Mwanza, we were grateful to our school teachers who together with some office staff joined forces to organize a local fundraiser for the Village.
Together with members from the community, they donated a large number of items for use at the Village including clothes, food, money, school books, and more!
We are very proud of this initiative and project as it has shown staff that they can be involved and can contribute and rally their communities to give to VOH.
We were able to also give back to our community by giving away some of the items to our community families. We know everyone was encouraged in this endeavour and we hope to keep up the momentum in the future!
Zimbabwe: Congratulations, Denzel!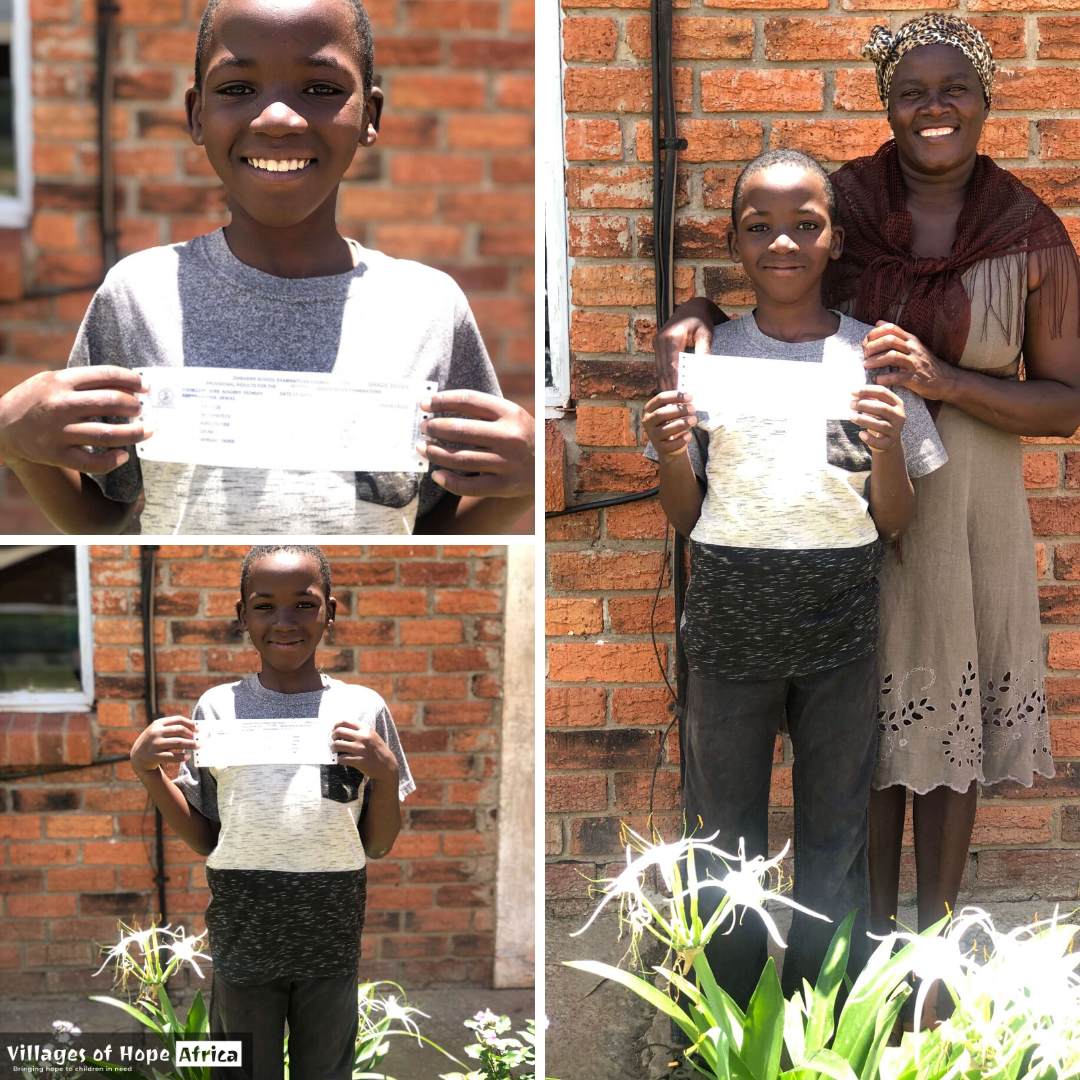 Its a wrap for our senior primary school students at VOH Zimbabwe. It is also another year where we celebrate over a 96% pass rate at the national exams for these students.
One of our resident students, Denzel, is all smiles after receiving very impressive marks in the exams. He worked very hard and is ready for the workload of high school.
Denzel and the other students have shown that when you dedicate yourself to what you want to achieve in life, you will achieve it no matter the circumstances. So we celebrate with Denzel and all of our graduates this week and we wish them the best in the upcoming transition to high school!