Welcome to our weekly news roundup! Here we share stories from each of our Villages about our Programs, celebrations, children, and staff.
This week we held healthcare clinics, went on an exciting field trip, and several of our students received bursaries!
Don't forget to subscribe to our newsletter if you'd like to receive these updates via email!
Bulale (Tanzania): Welcome back, Tricia!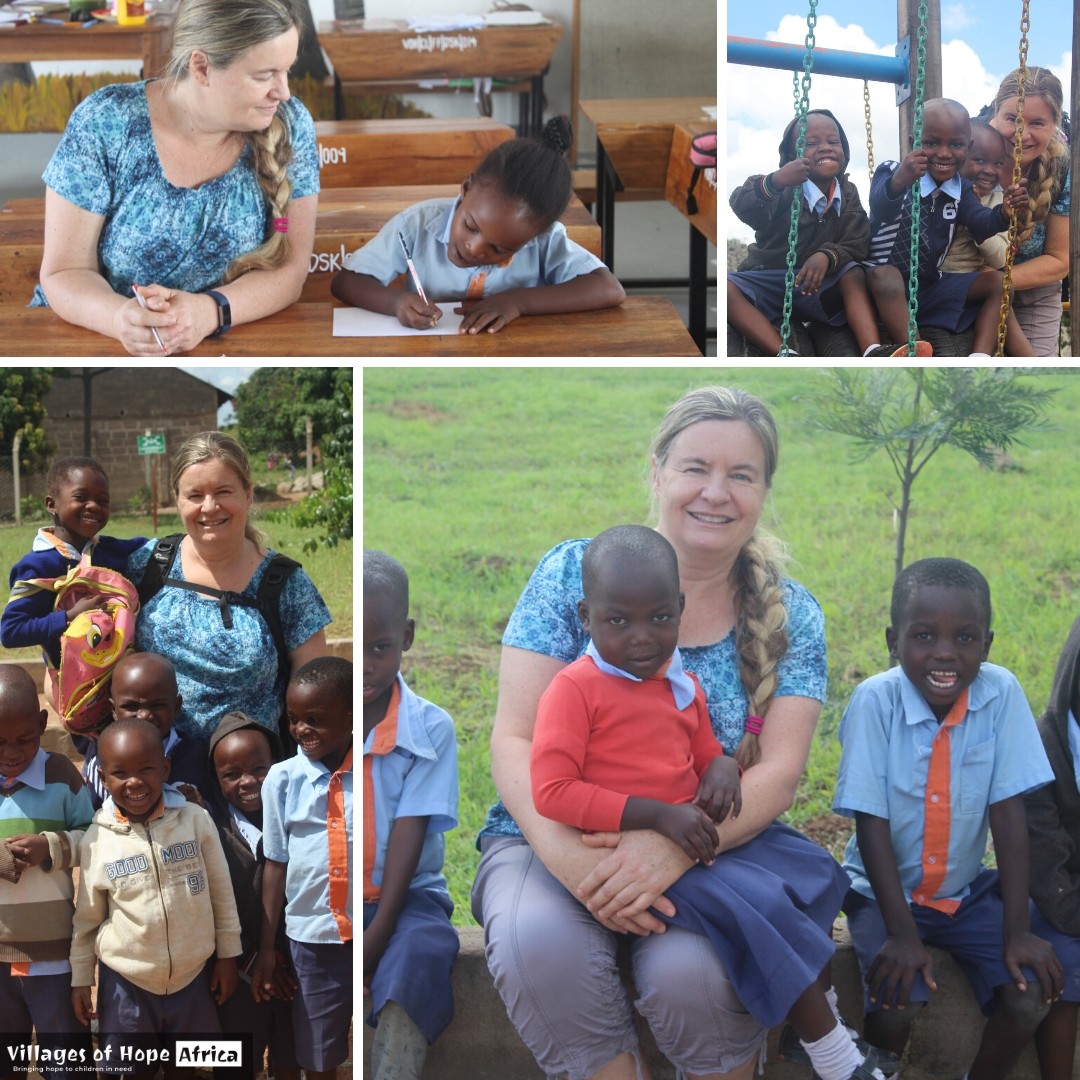 We are happy to welcome Tricia back to VOH Bulale! Tricia volunteered for several weeks last year with her husband. They are back and Tricia is helping our teachers and students, especially our kindergarten class.
Tricia helps the teacher with classroom activities, provides extra reading support, and, this year, her and her husband Larry are helping the children prepare presentations for their Christmas party!
We're grateful for these amazing volunteers!
Bwiza (Burundi): Discussing Poverty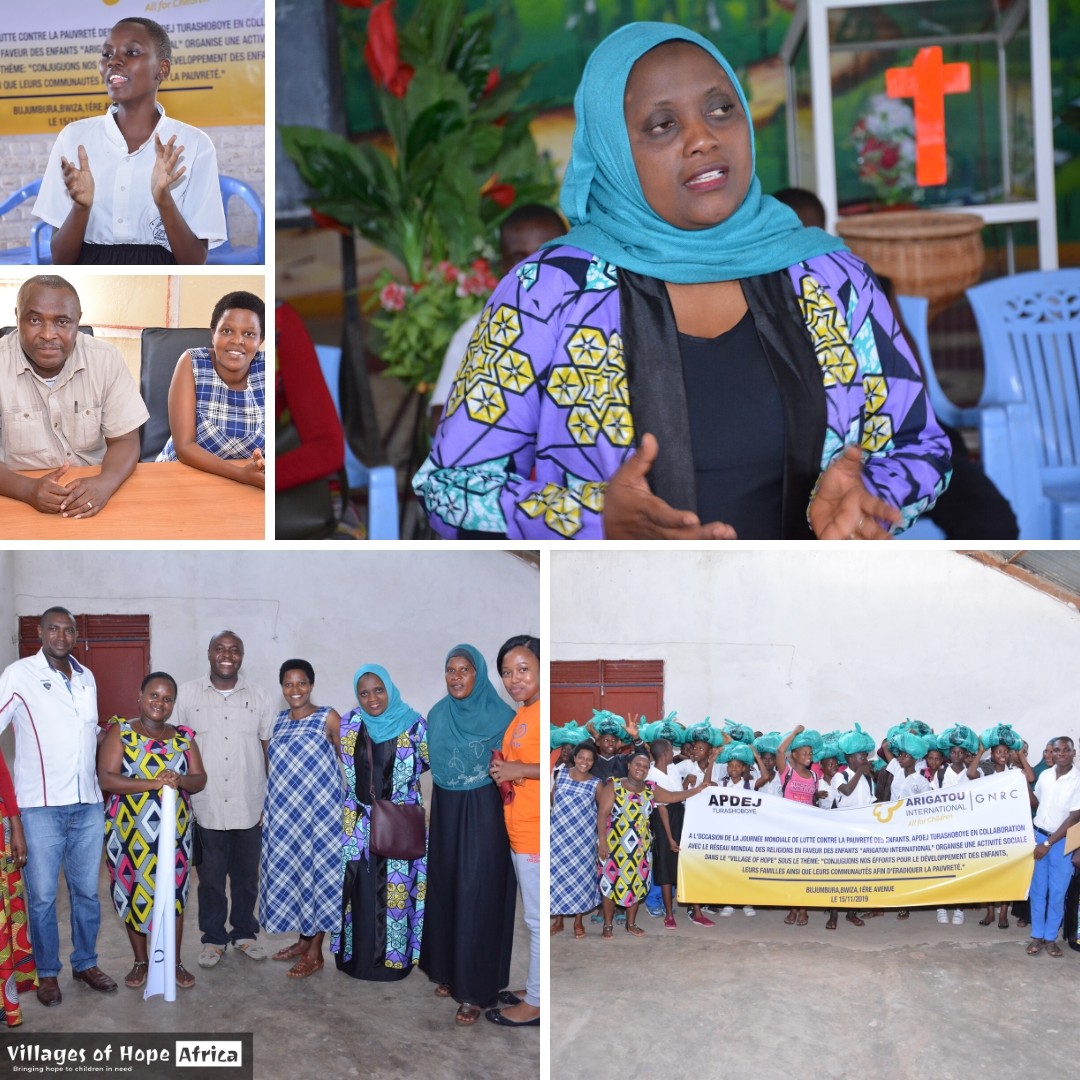 This week at VOH Bwiza, we were blessed to welcome visitors from a local organization engaged in fighting against poverty in the lives of children and youth.
These courageous ladies had an interesting training session with our young girls and boys at Bwiza centre and provided them with important information on preventing poverty in their lives, families, and communities.
The ladies also donated rice and beans to the Village and we are grateful for their time and care!
Chongwe (Zambia): Meet Emmanuel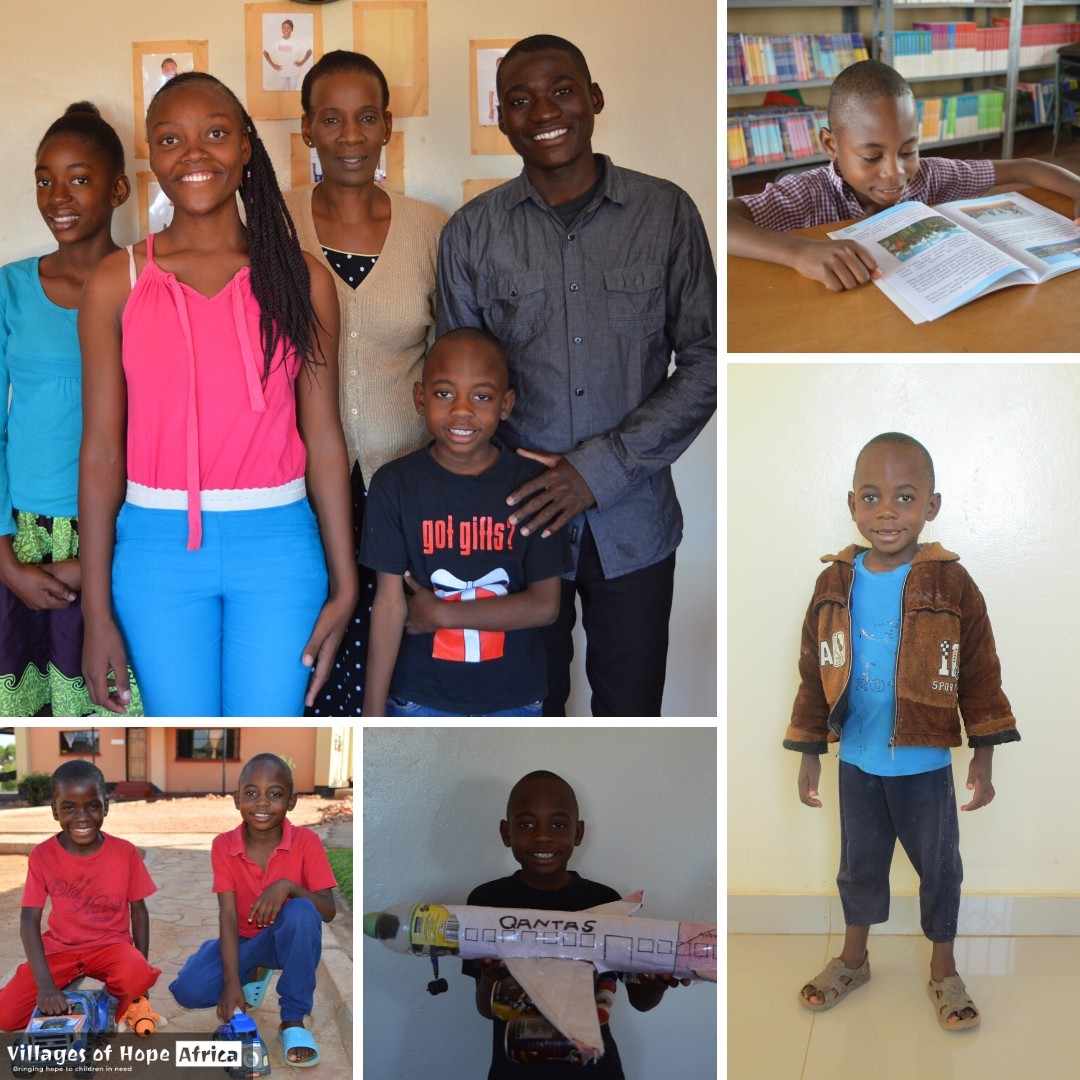 VOH Chongwe would like you to meet 9-year-old Emmanuel. He joined the VOH family when he was just 4 years old. Emmanuel's father died when he very young and sadly, his mother is terminally ill.
Emmanuel has found a loving family and he is a happy and intelligent boy. Emmanuel likes playing with toy cars and he also likes playing ball with his friends. He is currently in grade 3 and his favourite subject is mathematics. He is hoping to be a Pilot one day when he completes school.
We are thankful to our sponsors who help make it possible to change young lives like Emmanuel's. If you would like to sponsor a VOH child like Emmanuel, please visit our Child Sponsorship page.
Kitwe (Zambia): Receiving Bursaries!
This week at VOH Kitwe we have exciting news! The Zambia Institute of Business Studies and Industrial Practice (ZIBSIP) visited our Village to tell us about the bursaries they have awarded some of our students.
They have ten bursaries for VOH Kitwe in various fields. They said they were attracted to our organization because of the effective way we are caring for the children and youth in our care.
We let them know about some of our former high school students who received good grades but were unable to further their studies due to financial difficulties. This week, thanks to the bursaries, these students went to ZIBSIP for registration and to choose their course of study.
The students are so grateful to be given this opportunity and are looking forward to continuing their studies in January 2020!
Luongo (Zambia): New School Uniforms!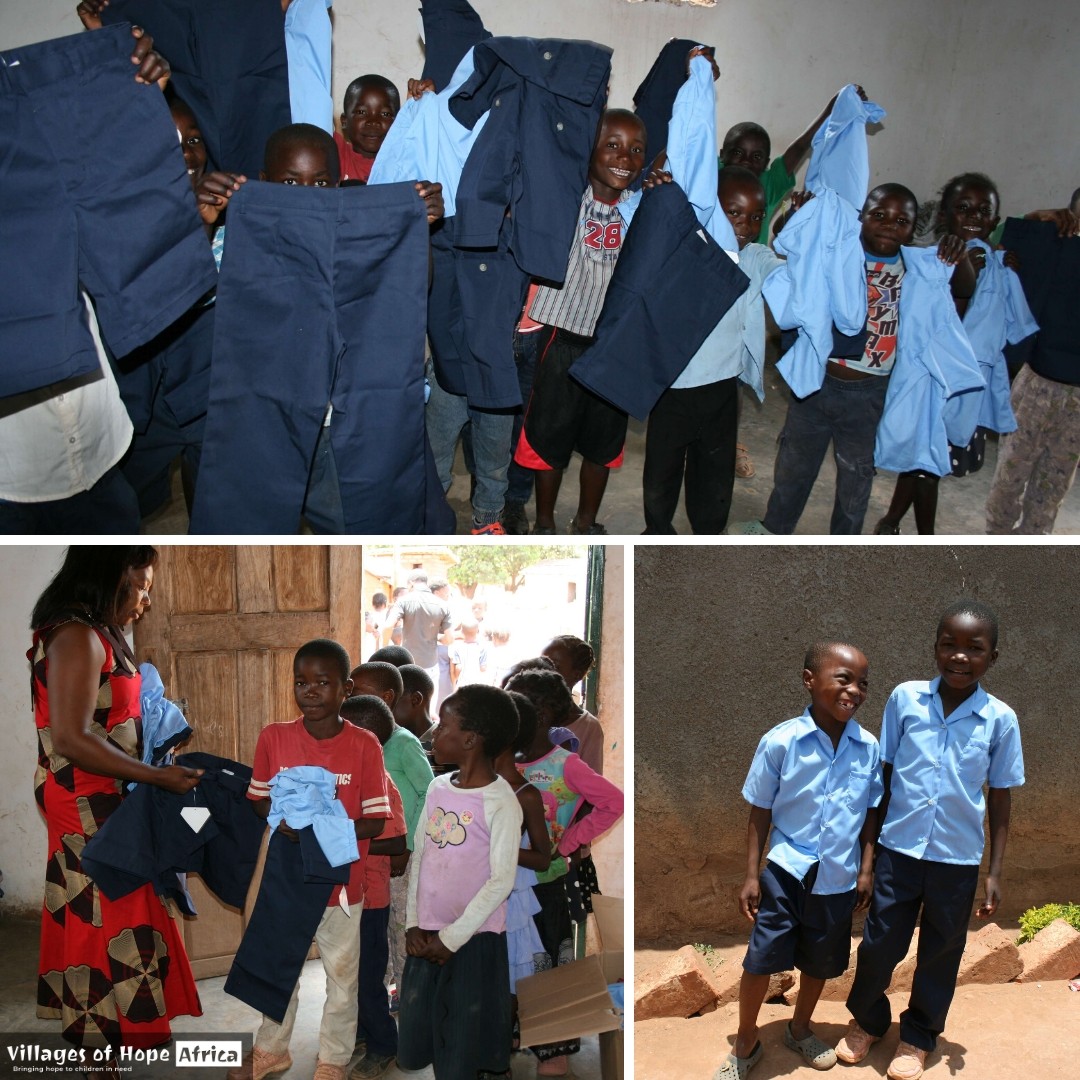 This week at VOH Luongo we distributed school uniforms to the children in our grade one class. In Luongo, due to the low-income levels of most families, many children struggle to have clothing suitable to wear when going to school. Providing uniforms helps the children feel comfortable and confident when they show up to learn. It also helps them feel part of a community with their classmates.
The uniforms promote a sense of belonging and the children were excited and couldn't wait to try them on!
Malawi: Meet Esnat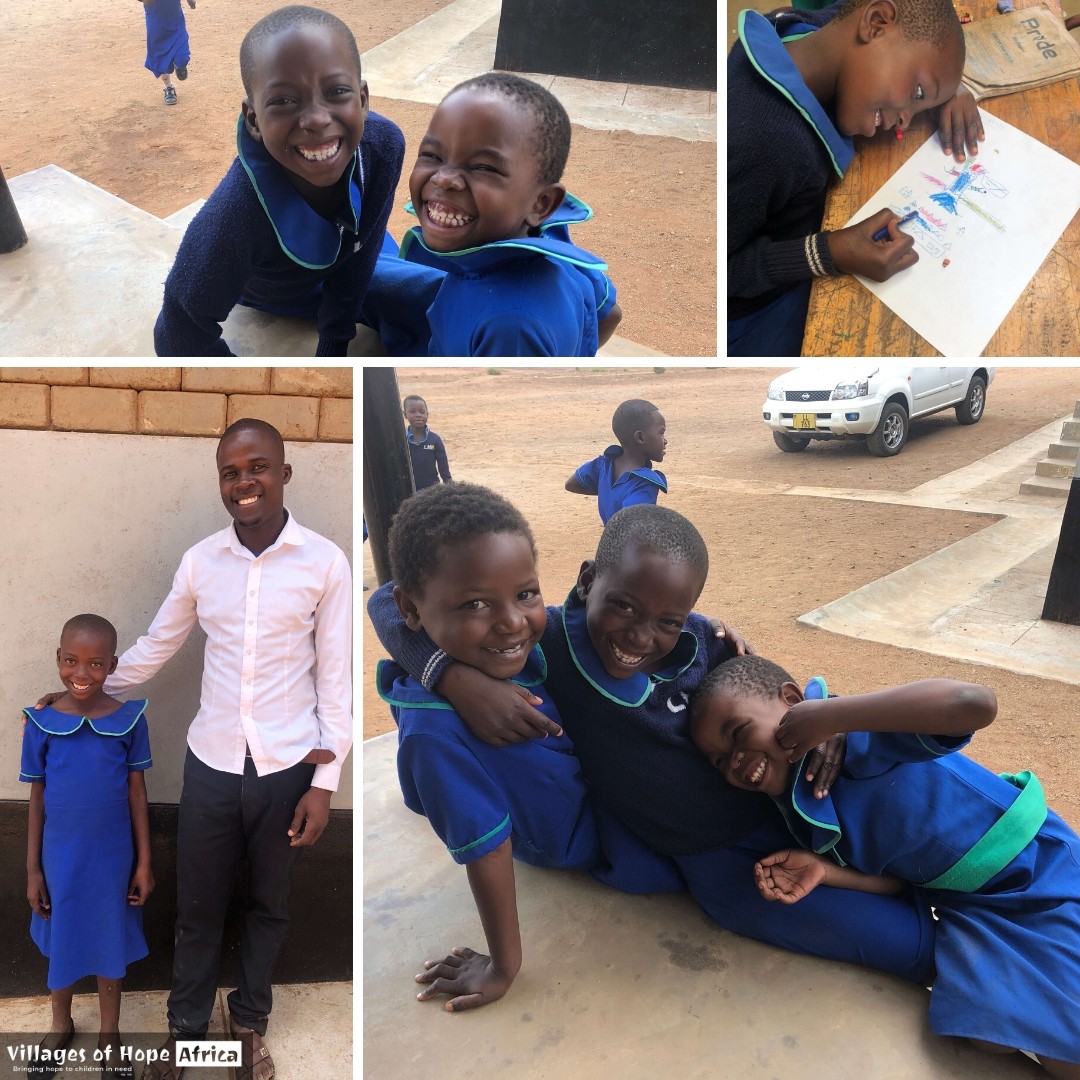 Esnat is in Grade 2 at VOH Malawi. Esnat came to VOH when she was four years old and has been in our program for four years. She lives in the community of Kauma where VOH is located and can easily walk to Lilongwe Hope Academy where she attends school.
Esnat lives with her mom and has 2 sisters and 3 brothers. When Esnat grows up she wants to be a nurse. Her favourite part of attending the VOH school is learning English. Her favourite animal is a chicken and her favourite colour is blue.
When she is not at school, Esnat loves playing ball with her friends and helping around her home.
We love Esnat and are glad to have her as part of the VOH community! If you would like to sponsor a child like Esnat, please visit our Child Sponsorship page.
Mongu (Zambia): Working in Our Greenhouse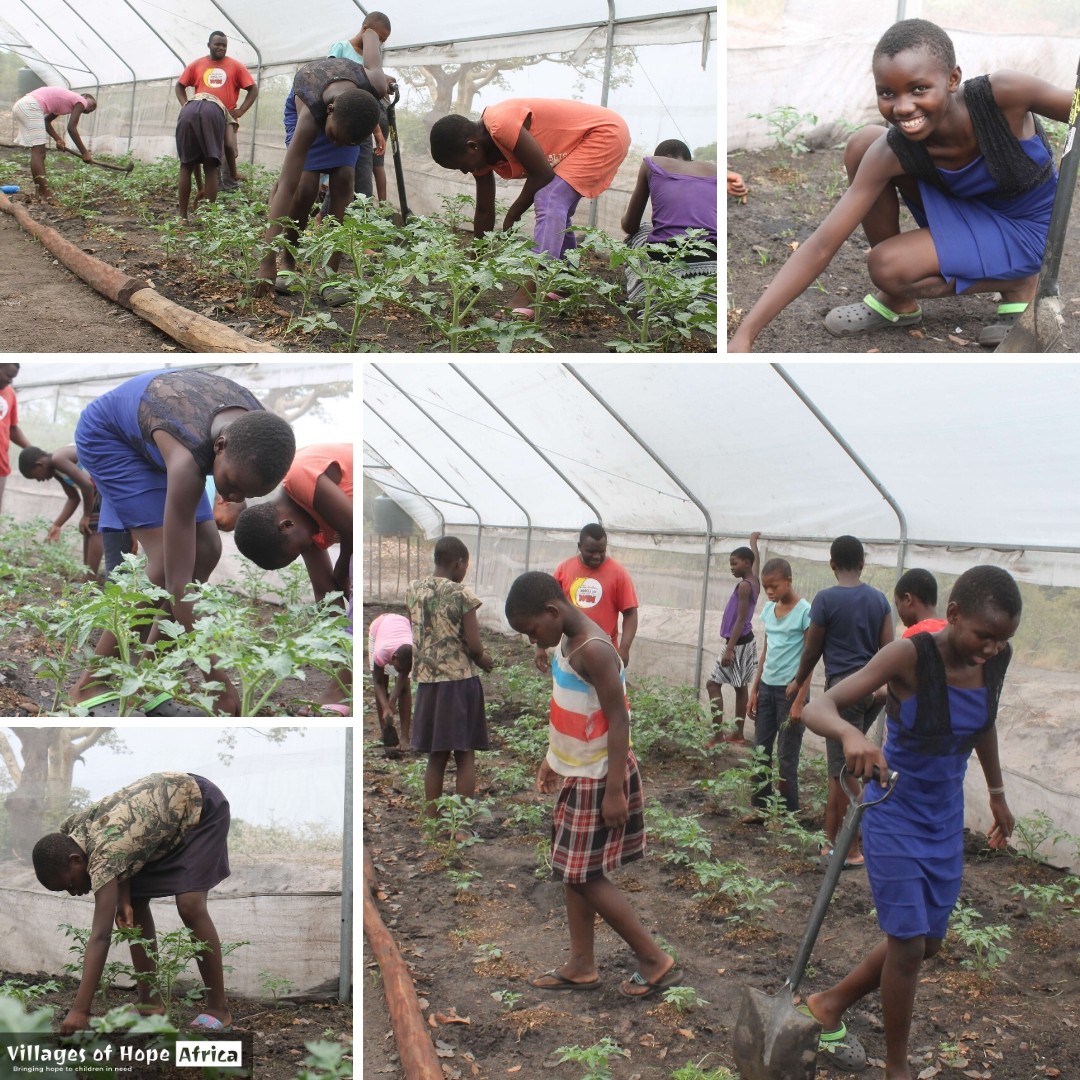 We love seeing our kids at VOH Mongu enjoy working in our greenhouse gardens!
While most of the kids were on a short break from school due to national exams, some of the girls from VOH Mongu spent time doing gardening and weeding their tomato plants in the greenhouse. Happy, one of our amazing staff members, was incredibly helpful with instructing the girls on gardening skills and management.
Activities like this provide important learning opportunities for our kids. Learning valuable skills like gardening can help equip them for their future.
We love how our kids are embracing their creative gardening sides and becoming more equipped individuals!
Mwanza (Tanzania): Museum Field Trip!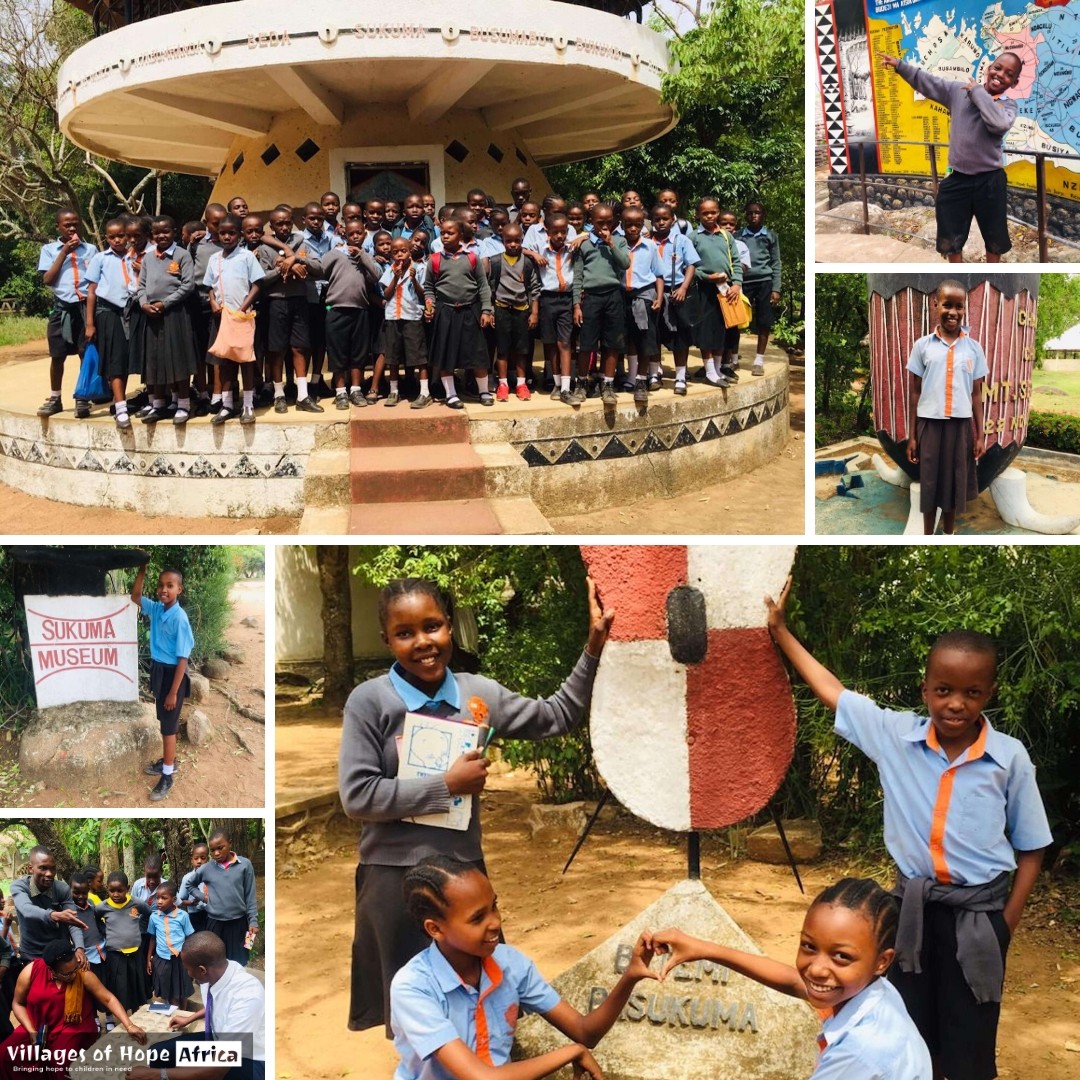 Recently at VOH Mwanza some of our primary classes were able to go on a field trip to a nearby museum.
Grades 3 through 6 visited the Bujora Museum where they were able to learn about the various traditions and history of the Sukuma Tribe (the local tribe from this region). They learned about traditional dances of the Wasukuma, traditional foods, iron smelting, and some traditional games. They also learned about some of the tribe's rituals and customs.
The children were very excited to go on this field trip as part of their studies. We know they learned a lot and also had a lot of fun!
Zimbabwe: Healthcare Tuesdays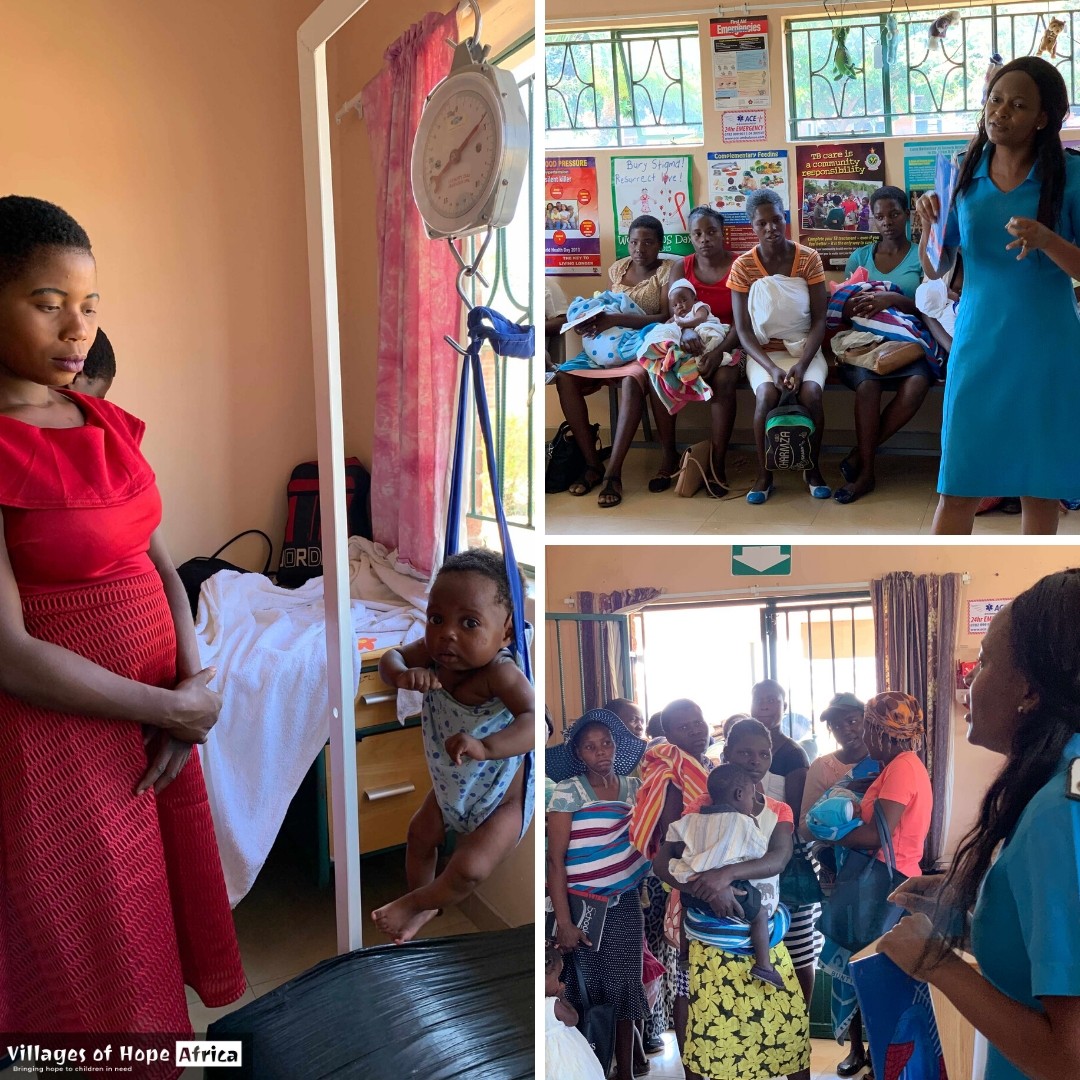 As part of our community responsibility at VOH Zimbabwe, we have dedicated every Tuesday to immunization and growth monitoring at our local clinic.
Our catchment area for our clinic has grown three times over due to various factors including the care and dedication of the staff we have at the clinic. The response to this program is overwhelmingly positive and is gaining so much traction that we've decided to add another day so we can serve every child that comes to our clinic.
When the children come for these clinic days, we also take time to educate their caregivers and teach them how to monitor their children themselves and ensure they are up-to-date on immunization and growth goals.
With the challenges that we are currently experiencing in the health sector in Zimbabwe due to limited funding and strikes, our clinic has been serving more and more people. We are grateful to help fill in the gaps and care for as many children as possible through our clinic program!