Back to School: this week at VOH Africa
Welcome to our weekly news roundup! Here we share stories from each of our Villages about our Programs, celebrations, children, and staff. If you'd like to receive these updates via email, please subscribe to our newsletter.
Upcoming Events:

Join us this Fall for An Evening of Hope in your area!
The evenings will take place: 
October 13th in Vancouver, BC at Broadway Church
October 20th in Langley, BC at Christian Life Assembly
November 3rd in Ottawa, ON at Ottawa Bethel
November 10th in Mississauga, ON at PORTICO Community Church
November 16th in Newmarket, ON at Cedarview Community Church
Mark your calendars now for an Evening close to you! Tickets are now available via Eventbrite.
Read our latest blog to learn more about these events:
Back to School!
Burundi

:

VOH Burundi is excited to provide all of the necessary school supplies our children need for the new school year. They are thrilled with their backpacks full of supplies. We know they will once again work hard and succeed in this upcoming school year!

We greatly thank all of our sponsors for their commitment to VOH and to our children. These smiling faces couldn't be possible without your support!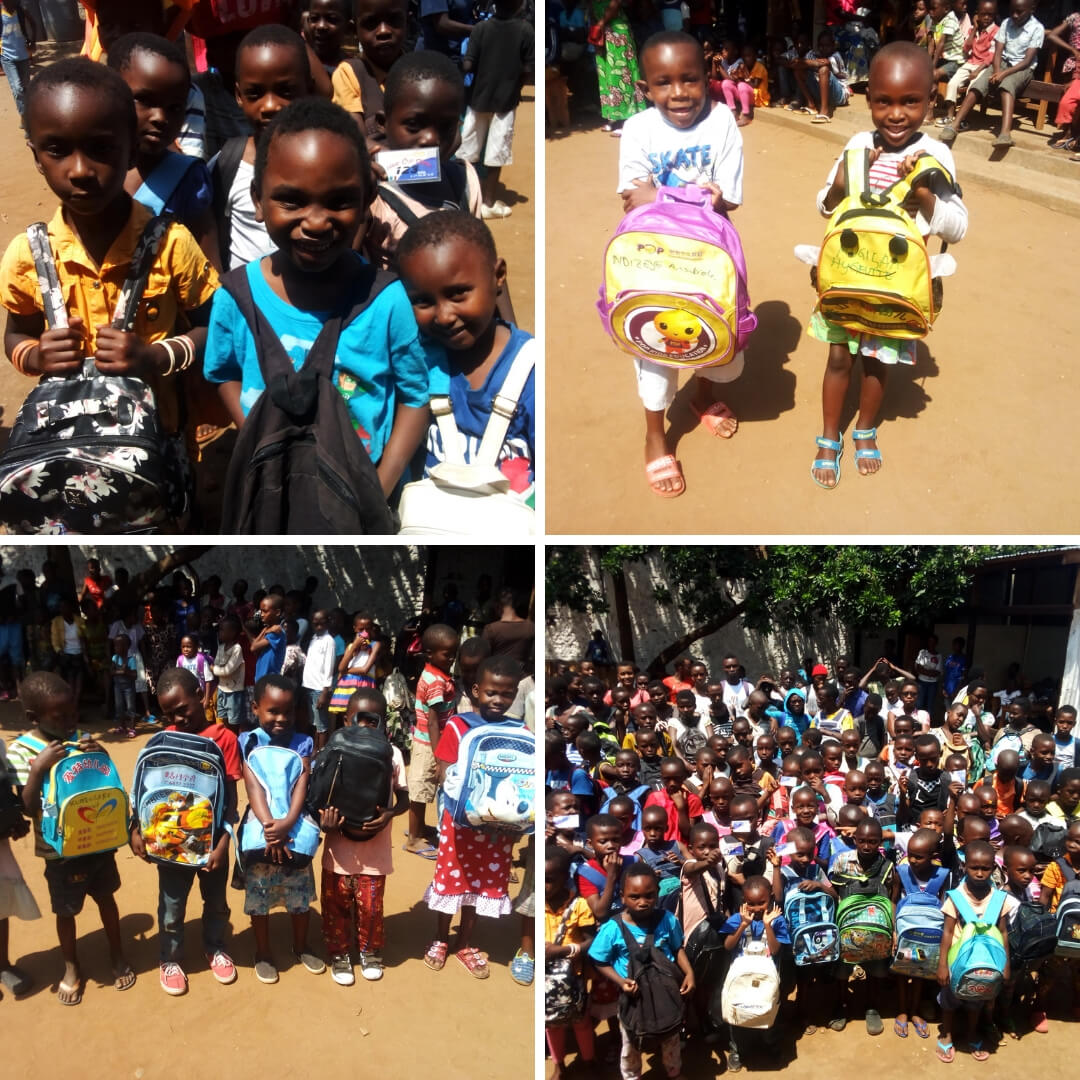 Chongwe:
We are back to school at VOH Chongwe! Last week we opened for the final quarter of the academic year. The students who have been on break for the past month were so excited to be back and to see their friends again!
Uncle Serge helped us start the new term off well by leading us in a devotional on the Lord's Prayer. The Chongwe staff are so grateful that he took the time to come and share with us.
Malawi:
New school year, new friends, and new uniforms!
VOH Malawi has two new primary school classrooms in Kauma and we are thrilled to welcome Grade1 and Grade 2 pupils! They have already started learning and enjoying their daily porridge. We also welcomed new teachers and they say they are very excited to start teaching at Hope Academy School!

Mongu:
VOH Mongu is so excited to be back at school! The children loved their school holidays for the last 4 weeks but the joy on their faces after arriving back was priceless!
The kids loved coming back together and telling each other what they did over the break and seeing their teachers and friends again. The teachers were also very excited to see their students. Teacher Sharon, the teacher in the picture reading to the students, says that she really missed her class and couldn't wait to come back and see them all again this week.
We love this amazing VOH family!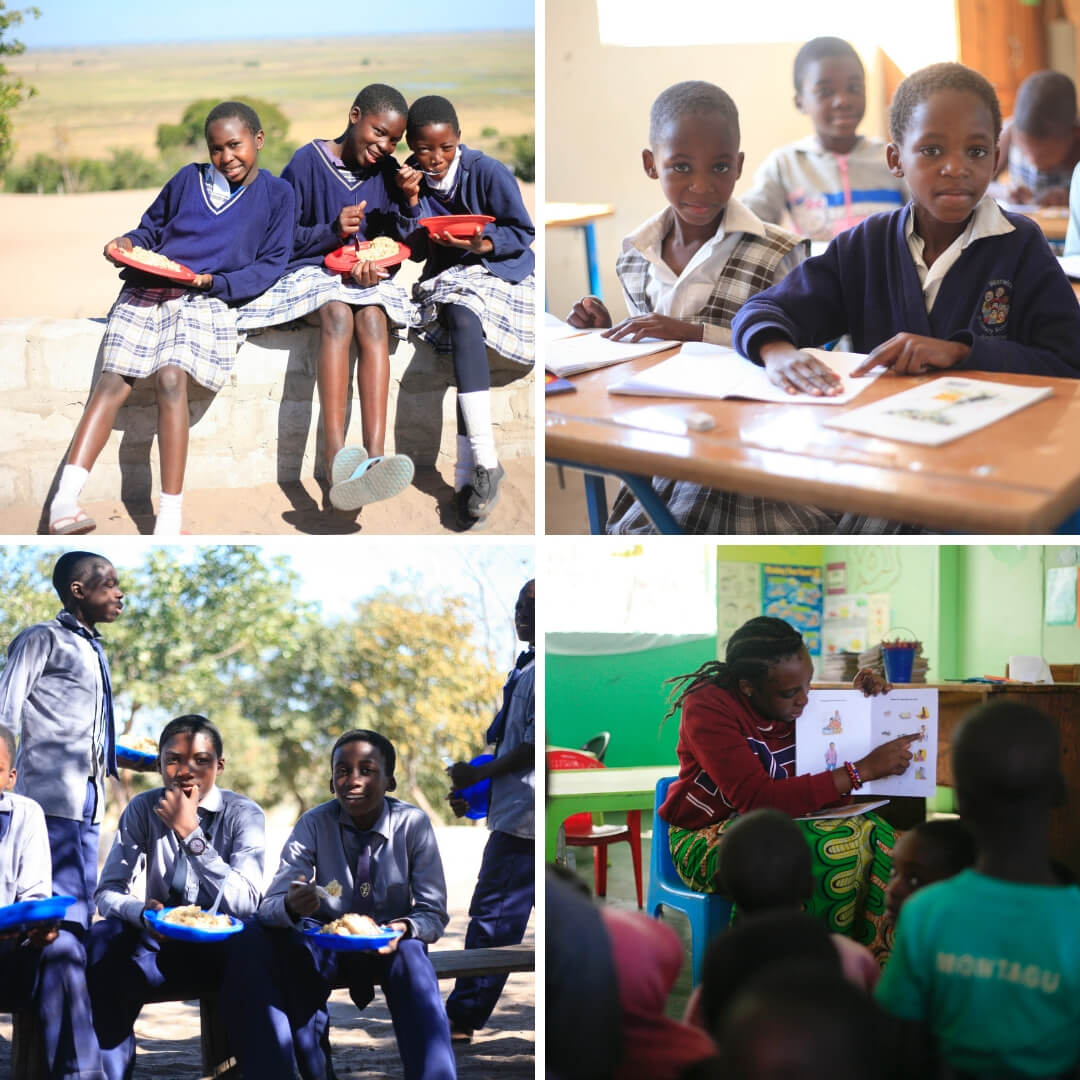 Kitwe: Fire Drill and Training
All offices, schools and buildings in Kitwe are required to have fire drills, which help prepare for a real emergency. This week, VOH Kitwe hosted the Kitwe City Council Fire and Rescue Service as they conducted a drill. First, they talked about types of fires, the elements that start a fire, and how to behave and evacuate when a fire starts. The students and staff also had the opportunity to ask the firefighters questions.
The children loved seeing the special attire the firefighters wear and they were encouraged to consider firefighting as a career!
Mwanza: Visit from Friends!
Recently, Cliff and Brenda and their daughter and son-in-law from Canada came to VOH Mwanza to visit. Together with the Board from VOH Mwanza, we were able to take our guests to visit our new VOH Bulale site!
The visitors toured the site and saw the progress that has been made. They saw all of the buildings that have been constructed and some that are currently under construction. There was lots of time to visit with the children who are now studying at the Village from the community.
The children had prepared presentations for the visitors to show what they are learning in school and to showcase their talents. They did a great job and everyone was touched by the presentations and how much they have learned in such a short time!
It's truly wonderful when friends of VOH are able to visit and see the programs and meet the children who are being cared for.
Zimbabwe: Local Organization Helps with Renovations
A local organization in Harare, Higher Life Foundation, has taken it upon themselves to renovate one of our homes at VOH Zimbabwe. They are tiling the whole house, painting the walls and ceiling, and replacing the bathroom tiles.
This is a welcome development as this is going to give a much-needed facelift to this home! It will look like a new house when all has been done.
We are grateful for this kind gesture and it is a big help as we continue to give hope to the vulnerable children in Zimbabwe!
Here's our Photo of the Week:
Don't forget to follow us on social media for more stories and pictures: