Ready for Back to School: this week at VOH Africa
Welcome to our weekly news roundup! Here we share stories from each of our Villages about our Programs, celebrations, children, and staff. If you'd like to receive these updates via email, please subscribe to our newsletter.
Save the Date for Evenings of Hope 2018!
We are excited to announce the dates and locations of Evenings of Hope 2018!
We are looking forward to a great time together with testimonies from Fatuma, who lived in the first children's home at VOH Kitwe, Mwaka (currently living at VOH Chongwe), Shaline Mwenya (Director of VOH Chongwe), and Everlyn Chitente (Director of VOH Kitwe).
The evenings will take place: 
October 13th in Vancouver, BC at Broadway Church
October 20th in Langley, BC at Christian Life Assembly
(cancelled) October 26th in Sidney, BC (due to unforeseen circumstances, we've had to cancel the event in Sidney)
November 3rd in Ottawa, ON at Ottawa Bethel
November 10th in Mississauga, ON at PORTICO Community Church
November 16th in Newmarket, ON at Cedarview Community Church
Mark your calendars now for an Evening close to you! Tickets are now available via Eventbrite.
Malawi: Ready for Back to School!

This week at VOH Malawi we had our annual back to school parents' meeting. All students and their caregivers meet with VOH staff to discuss pertinent information regarding the new school year.
One of the most exciting announcements was that the grade 1 and 2 students have brand new classrooms! It was also a pleasure to provide new school shoes and a nutritious banana to each of the children!
Burundi: Lead Team Retreat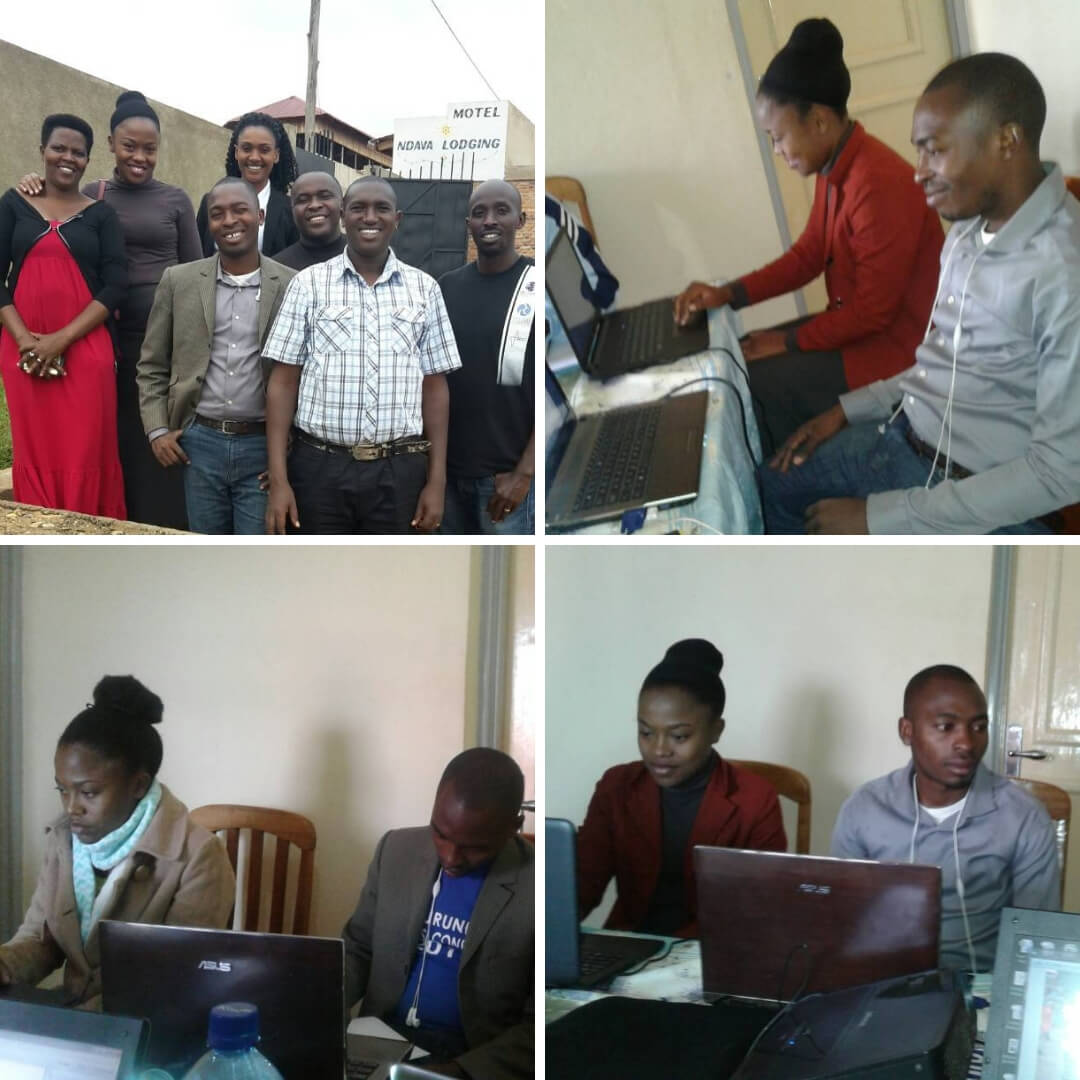 Last week, the lead team of VOH Burundi were at a retreat exploring and making sure all VOH Africa policies and standards are understood and being implemented. This refresher will allow us to ensure all policies are being followed by each department as we provide holistic care to our children.
We also had an opportunity to develop a local policy for all VOH Burundi Staff, which will be submitted to the board for review and approval.
We are committed to giving quality and focused care to every child here at the Village, and for this to be possible, we must commit ourselves to the VOH Africa Society's Standards and Policies!
Chongwe: Farewell, Emily!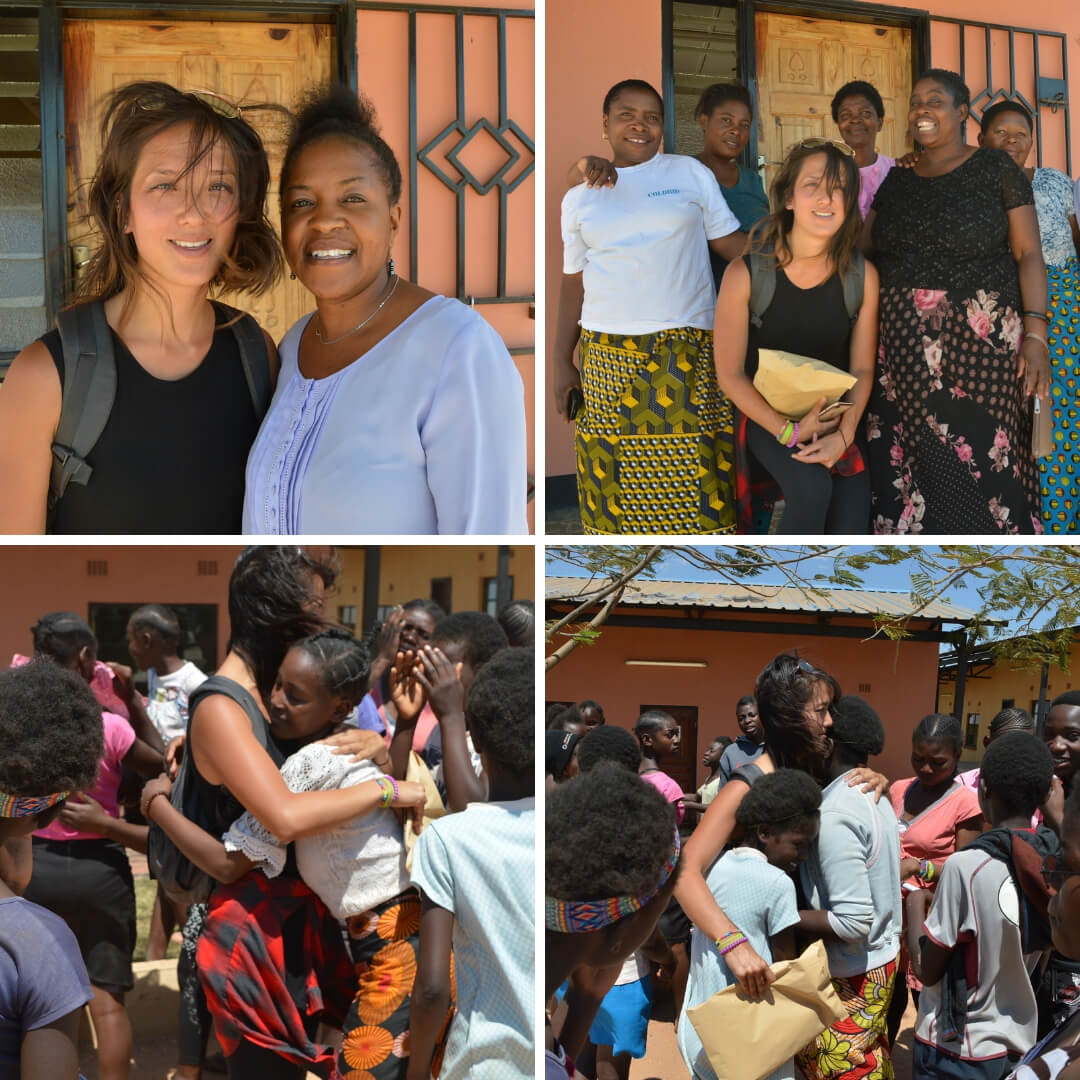 VOH Chongwe is grateful and happy for the time that Emily spent with us this month. Emily has come to visit us each summer for the past several years and each time we are excited to see her return!
Every activity she offers to the Village will forever be remembered and appreciated. On behalf of the children, mothers and management, we say thank you so much and we wish her a safe trip back home to Canada!
Kitwe: Arts and Crafts!

During Holidays, the mothers' team at VOH Kitwe ensures the children are provided with a place and time to do Arts and crafts. This week, some children got to work on drawing and making bead necklaces!
The objective is to teach the children to socialize and interact with one another so they can develop strong interpersonal skills. Crafts also give them the opportunity to explore their creative skills.
The children love to learn, create, and work together!
Mongu: Back to School Party!
VOH Mongu is celebrating the last weekend before school starts! We loved hosting a fun day for the kids in our community school and children's homes.
The day was held at the school grounds and was put on by our child protection officer, Clarissa, and many of the kid's leaders from Hope Church.
The goal of the fun day was for the children to come together, have fun, and be reminded that they are known and loved by God. They sang praise songs and heard a great devotion, and then learned a Bible memory verse! Then they broke up into groups and played lots of fun games including "Duck, Duck, Goose," Tug-O-War, and fun group circle games!
We love seeing the children grow together and have so much fun learning more about God.
Mwanza: Thanks, Richard and Heather!
Our youth at VOH Mwanza really enjoyed the time they spent with our visitors a few weeks ago. Richard and Heather are a young couple from the UK who joined their family from Ontario to spend time with us at VOH Mwanza and VOH Bulale.
Richard just completed his Ph.D. thesis and he talked with the young people about the importance of committing to do your best at school through all stages of your education. The kids had lots of questions for Richard about his studies.
During their time together with the youth, Heather and Richard also asked about the dreams of each youth, then they gave them advice on how to go about fulfilling their dreams.
It was a great learning opportunity for our youth and we appreciate Richard and Heather very much for taking the time to share!
Zimbabwe: Team from Coquitlam Alliance
VOH Zimbabwe was happy to host a team from Coquitlam Alliance Church for the past two weeks. Amongst the things that they did at the Village was spending a focused time with our young girls talking about life and beauty.
These young girls are growing up fast and they need to understand the importance of loving themselves for who they are. One of the highlights of the day was when it came time to learn how to put on nail polish, there were smiles all around!
This ladies' session was a special time together that the girls valued a lot and will go a long way in preparing them for their future practically, spiritually, and emotionally.
Here's our Photo of the Week:
Don't forget to follow us on social media for more stories and pictures: