VOH Maramvya Opening Ceremony: this week at VOH Africa
Welcome to our weekly news roundup! Here we share stories from each of our Villages about our Programs, celebrations, children, and staff. If you'd like to receive these updates via email, please subscribe to our newsletter.
Burundi: VOH Maramvya Opening Ceremony!
VOH Burundi is excited to announce the official opening of VOH Maramvya! Although we have been operating since January, we held a special ceremony with many honoured guests this past week.
This new Children's Centre will allow us to bring hope to this area of Burundi that is in great need.
We were honoured to have various authority figures attend the ceremony, including the Govorner of the Province of Bujumbura. Also in attendance was the Administrator and the Education Director from the Mutimbuzi Community.
All of our guests said they were amazed by how well our children are being cared for and were moved by the testimonies that were shared. The local authorities promised assistance and support as we care for the children.
We were entertained by songs, poems, and dances performed by the VOH Burundi children and even enjoyed a drum performance led by Jordan, one of our former youth!
We are grateful, blessed, and thankful because of this wonderful time of celebration!
Latest Blog: Celebrating The Day of the African Child!
Chongwe: Executive Director Visits

This week at VOH Chongwe, VOH Africa Executive Director, Uncle Serge, came out to the Village each day to spend time with the children, staff, and local Board. He reviewed discussed child protection and plans for the coming year.
Each morning before the business meetings began, Uncle Serge spent two hours with the children. During this time he gave them the opportunity to read Scripture publicly from a scroll using a sound system! It was the first time any of the children had heard their voice amplified with a microphone, which made it lots of fun for all! After reading a portion of scripture, Uncle Serge did some teaching and then there was lots of time for questions and discussion.
We appreciate having Uncle Serge with us on these special days!
Kitwe: Grocery Donation!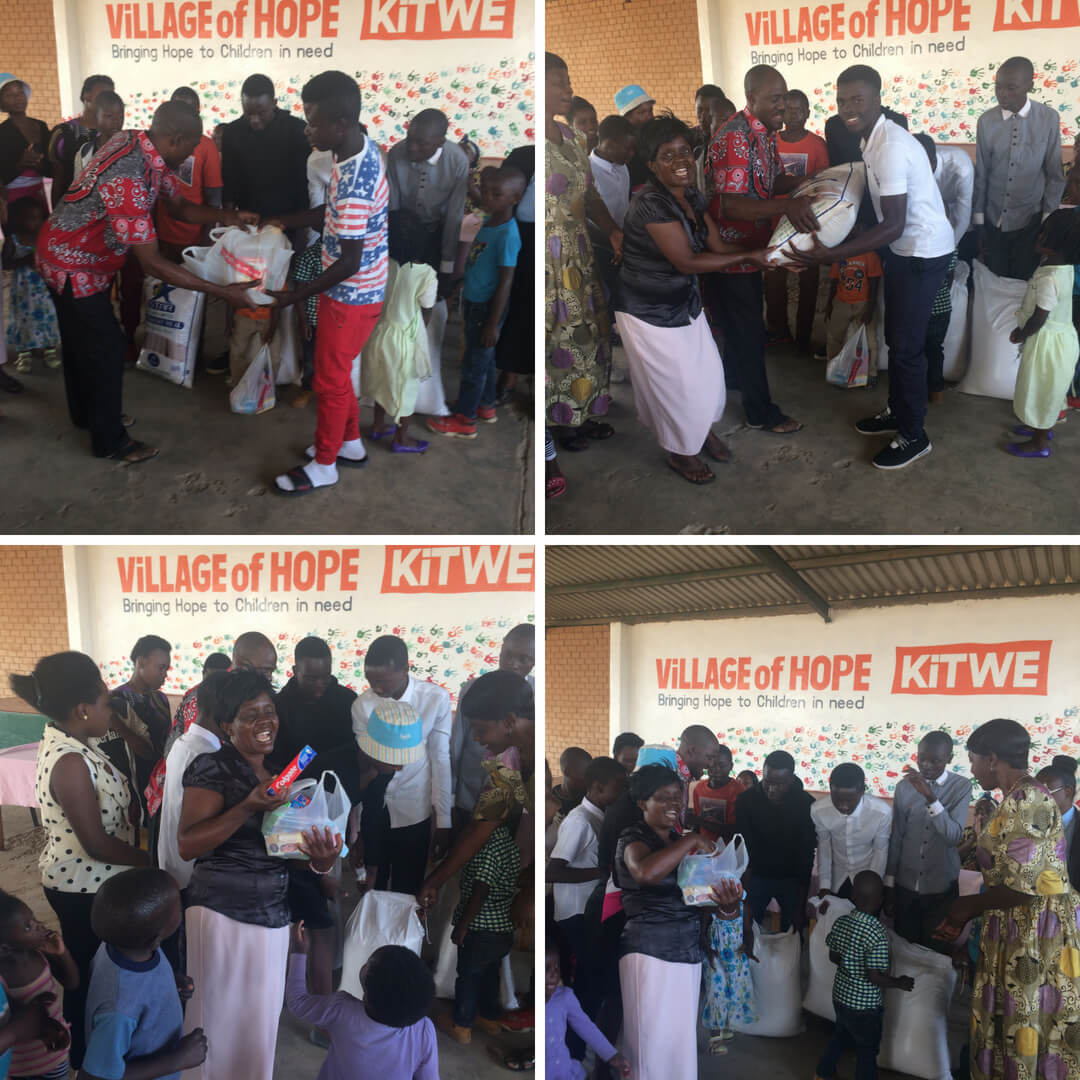 VOH Kitwe recently received a donation of groceries from the local African Methodist Church. They came and visited with the children and then shared the groceries, which were bought by their Sunday School department.
Their Pastor and Sunday school teachers chose to bless our children because they heard the work we are doing at the Village. The children and mothers were present to receive the visitors and their generous donation!
Malawi: Farewell, Uncle Fraser!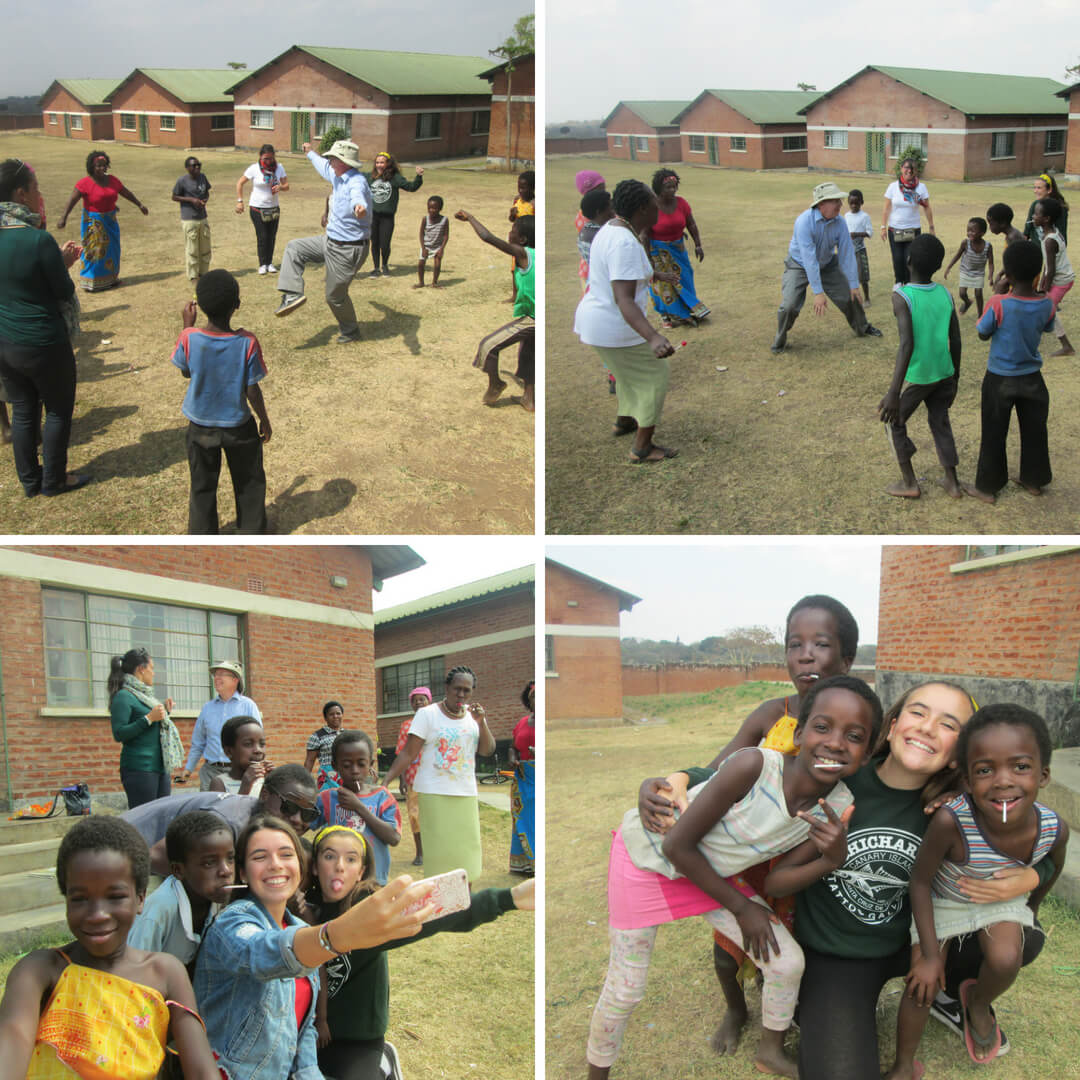 VOH Malawi has enjoyed having Uncle Fraser with us for the past three months while Jef and Renatta Walton were in Canada.
We are sad that he is leaving us, but we thank God for the time he spent with us here at VOH Malawi. The children will miss him dearly, especially his dancing!
This week we also had a visit from Mrs. Juan and her family, who love to visit the Village frequently and also wanted to say goodbye to Uncle Fraser. They brought some sweets and we all had a good time together!
Mongu: Celebrating Progress!

Nawangwa and Megan had a fun time in the VOH Mongu therapy department this week! Gillian, our volunteer certified Occupational Therapist, was working with these amazing kids to help them with their coordination, turn-taking, and social skills. Their mothers were very involved and learned new ways of playing with and helping their children.
It brings us such joy to see children able to do new things they weren't able to do before therapy!
Mwanza: Thankful for our Mamas and Aunties!
Our mamas and aunties at VOH Mwanza are doing an excellent job raising our children! The feeding program is one of the key areas they actively participate in by preparing meals for our children each day.
Every Wednesday while they cook, they have a meeting where they discuss various issues and ideas concerning how to provide the best care for our children so as they grow, they may become the best they can be!
Zimbabwe: Meet Takudzwa
Meet Takudzwa, one of our former students at VOH Zimbabwe. One of the subjects he studied while at our school was construction. Now Takudzwa is applying that knowledge at the Village by helping as we renovate some of our older buildings!
It's always encouraging to see that the things we teach children at VOH Africa are practical and can be implemented later in life. This young man is just one example of many that have passed through the Village and are now doing able to provide for themselves!
Here's our Photo of the Week:
Don't forget to follow us on social media for more stories and pictures: