Donation from the UNDP: this week at VOH Africa
Welcome to our weekly news roundup! Here we share stories from each of our Villages about our Programs, celebrations, children, and staff. If you'd like to receive these updates via email, please subscribe to our newsletter.
Burundi: Donation from the United Nations Development Programme!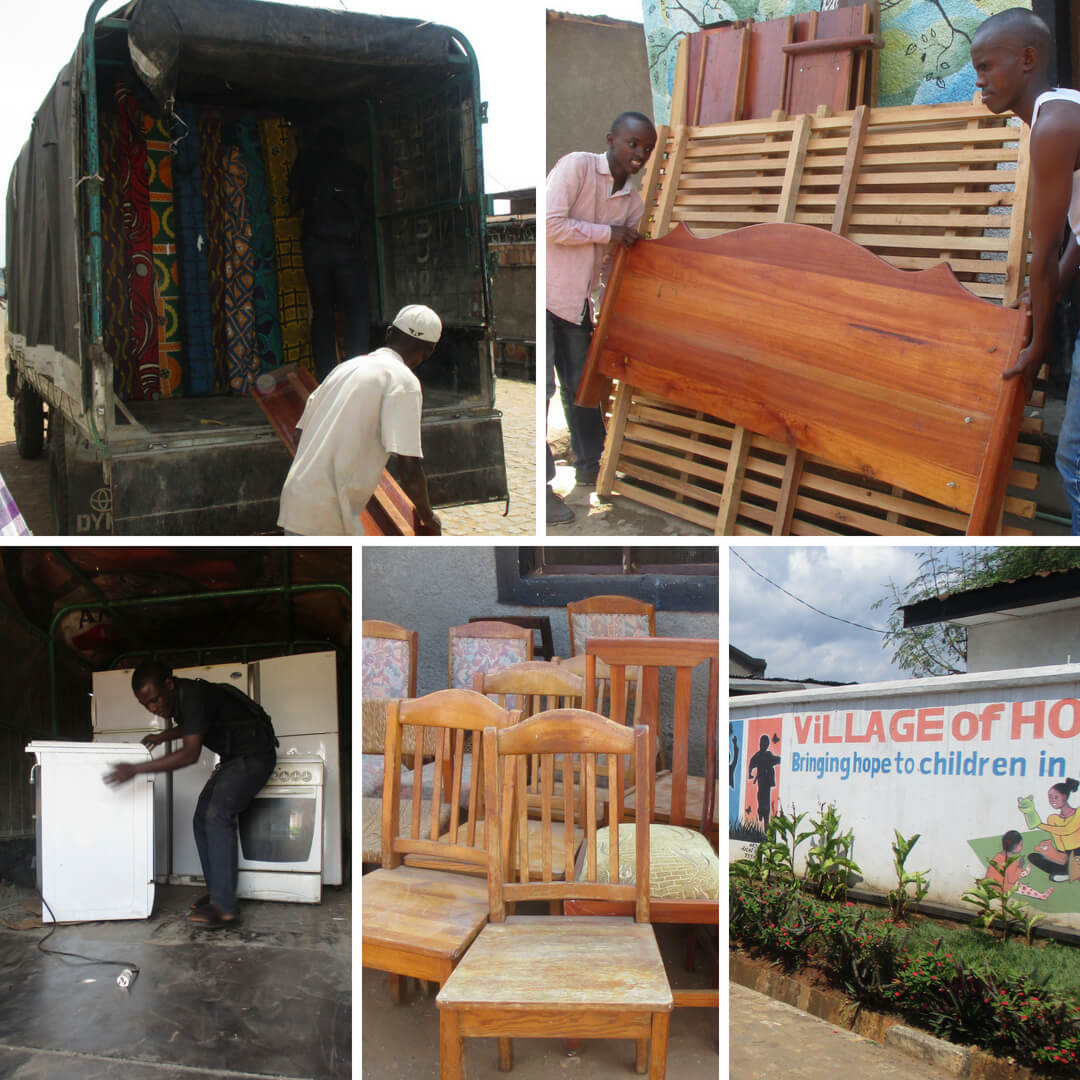 At VOH Burundi we sent out letters of introduction to various organizations requesting they consider supporting us as we care for our children. In response, we received a donation from the local United Nations Development Programme (UNDP).
The donation included tables, chairs, stools, cupboards, cushions, fridges, and electric cookers. These items will be used in our children and youth homes and administrative offices.
We are very grateful and encouraged by this amazing support!
Chongwe: Teacher Training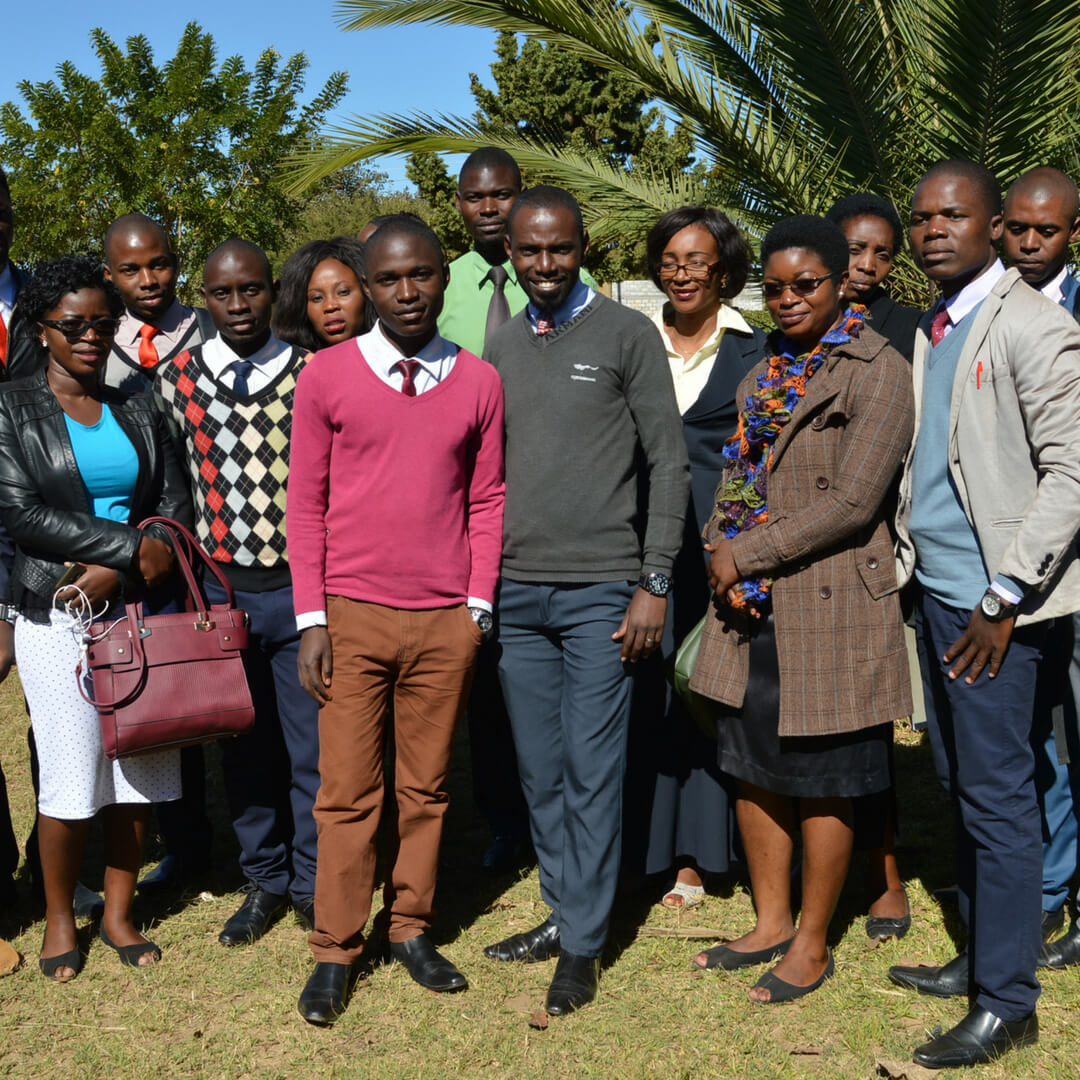 This past week our teachers at VOH Chongwe attended a workshop at the local Government High School. The focus of the workshop was on standards of education, training, and development. The teachers also received an overview of the new government curriculum.
This is all good information for our teachers and it will help our school to continue delivering quality education. We appreciate the government inviting us to be a part of this workshop!
Kitwe: Graduate Kelvin Pays a Visit!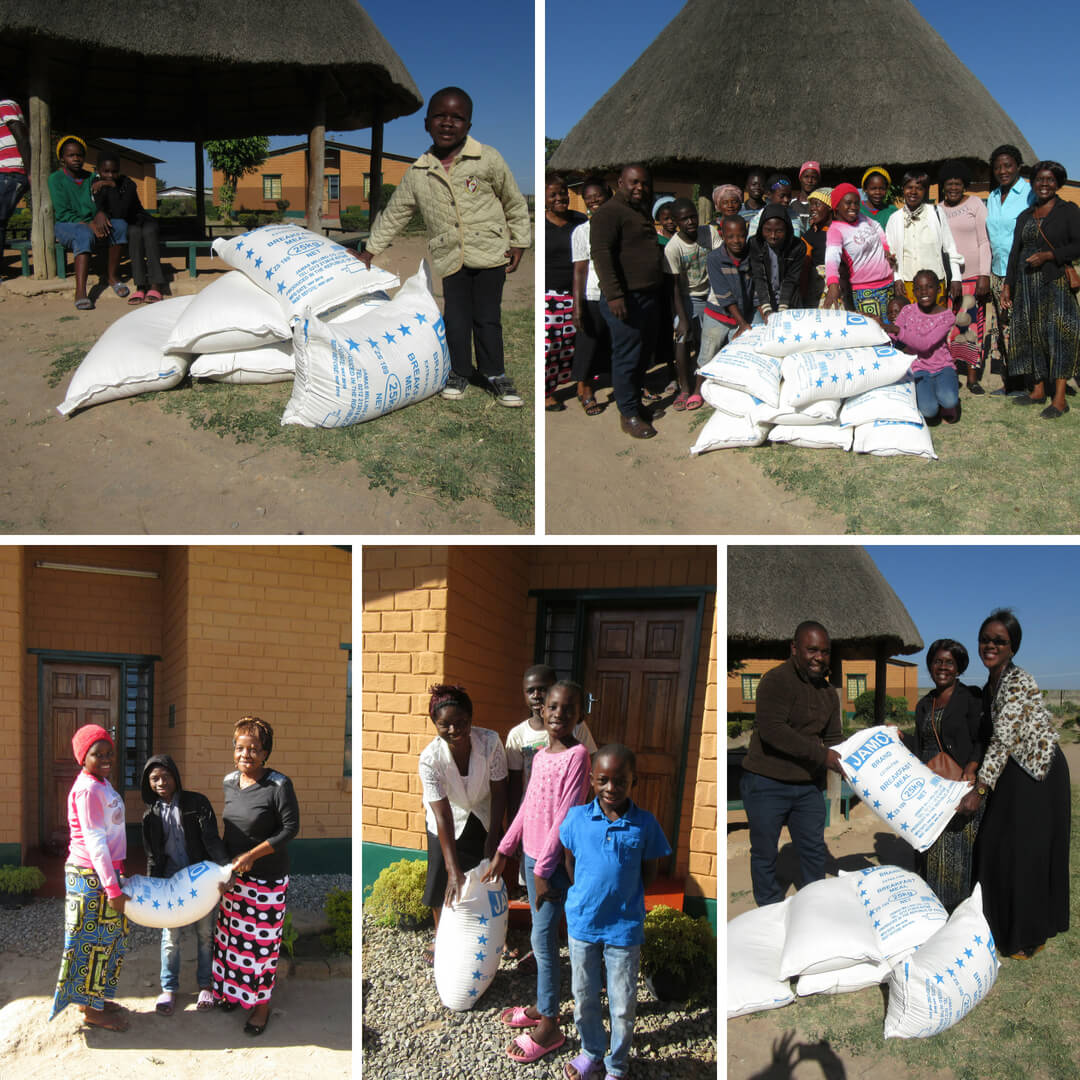 Last week Kelvin, one of our graduates at VOH Kitwe, came back to the Village for a visit. He told us it has been his desire to give back to VOH because we allowed him to receive an education when he otherwise wouldn't have been able to attend school.
When he visited he brought bags of mealie meal for the children's homes. The mothers, children, and staff were all so excited to receive this special visitor and were encouraged to see how well he is doing since graduating. We were also very grateful for his generosity.
Kelvin is now a successful businessman and we are so proud of him! (we featured Kelvin in a blog several years ago, you can read more of his story here: vohafrica.com/blog/2014-08-13/now-kelvin
Malawi: Friendship and Porridge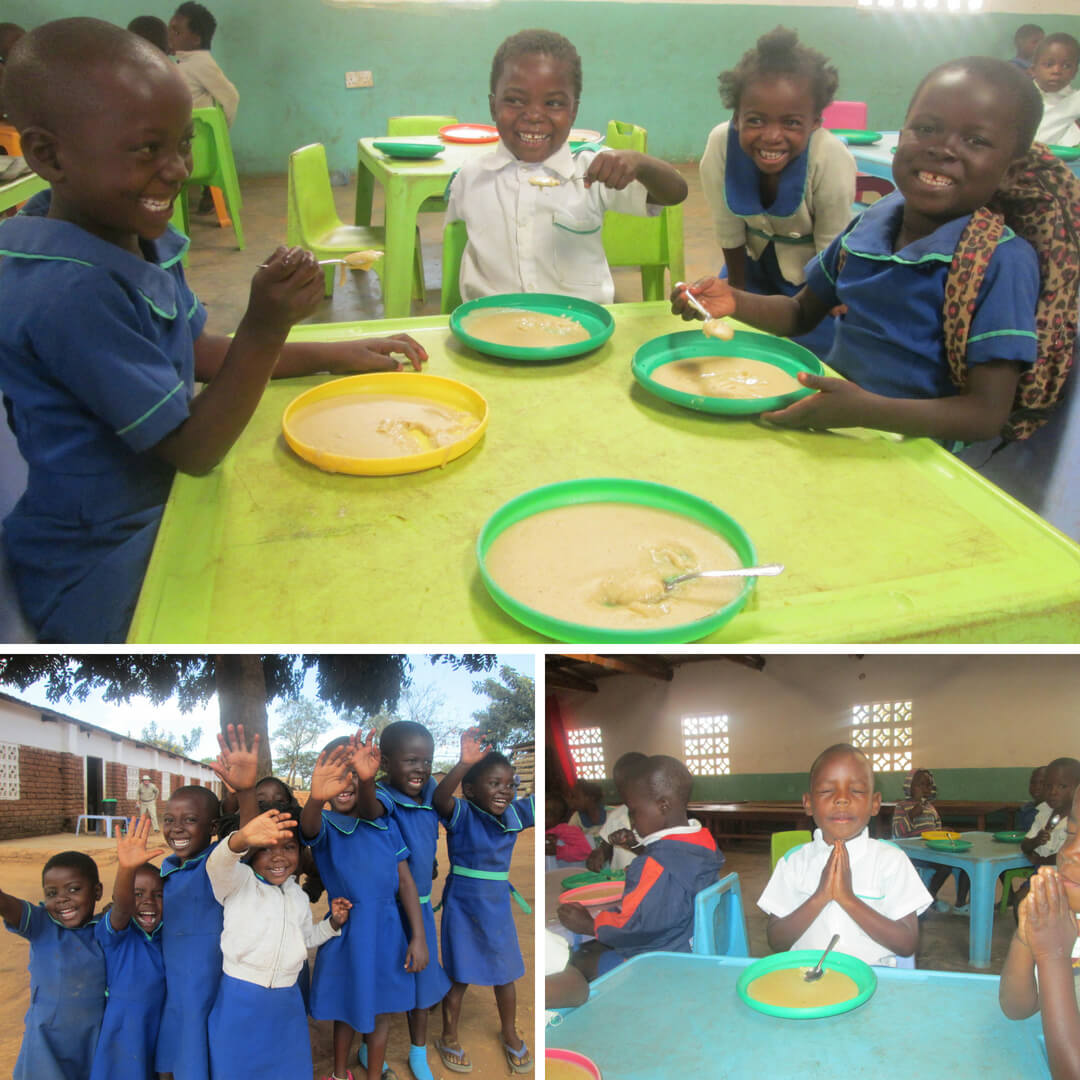 At VOH Malawi in Kauma where our feeding centre is, children enjoy eating their delicious and nutritious porridge every day! Chisomo, Jelina, Kondwani, and Esnart are among the students who love to eat this special meal.
Each day one of the children leads in prayer before the meal. For many of our children, this is the only nutritious meal they will receive in a day and we are so happy to be able to provide it for them before class begins.
Mwanza: Community Support

VOH Mwanza is grateful for the support we receive from our local community here in Mwanza. In the past couple of weeks, local organizations and individuals have blessed us with donations!
Each of the donors took time to visit us when they brought their donations. They encouraged our staff and spent time with the children. For many, this was not their first time visiting and blessing us in this way.
Donated items included groceries, toiletries, and finances to be used where needed. We are so encouraged that the community around is continuing to visit and support our work!
Zimbabwe: Practical Education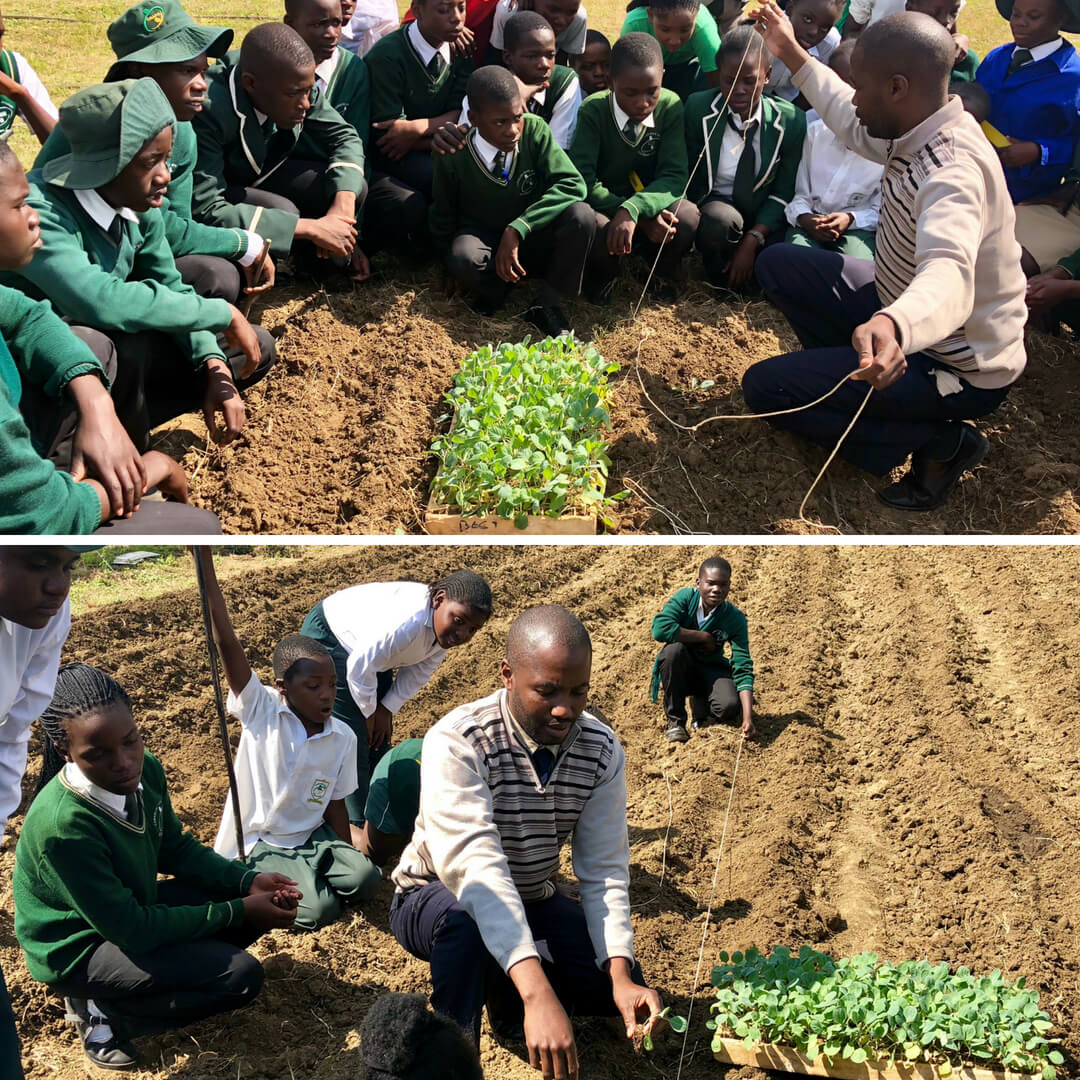 Zimbabwe's education curriculum is slowly moving from only theoretical teaching to include more practical aspects of life. Children are being taught to use their hands more so when they graduate from school they have skills that will help them support themselves and their families.
Here at VOH Zimbabwe, we have always believed in providing our children with a well-rounded education that will help them in all aspects of life. This past week in the agriculture lesson at our school the students were shown how to plant green vegetables as part of their lesson and were able to have hands-on practice in the school gardens!
Latest Blog: Following up with Samson
Photo of the Week:
Don't forget to follow us on social media for more stories and pictures: