Starting Preschool: this week at VOH Africa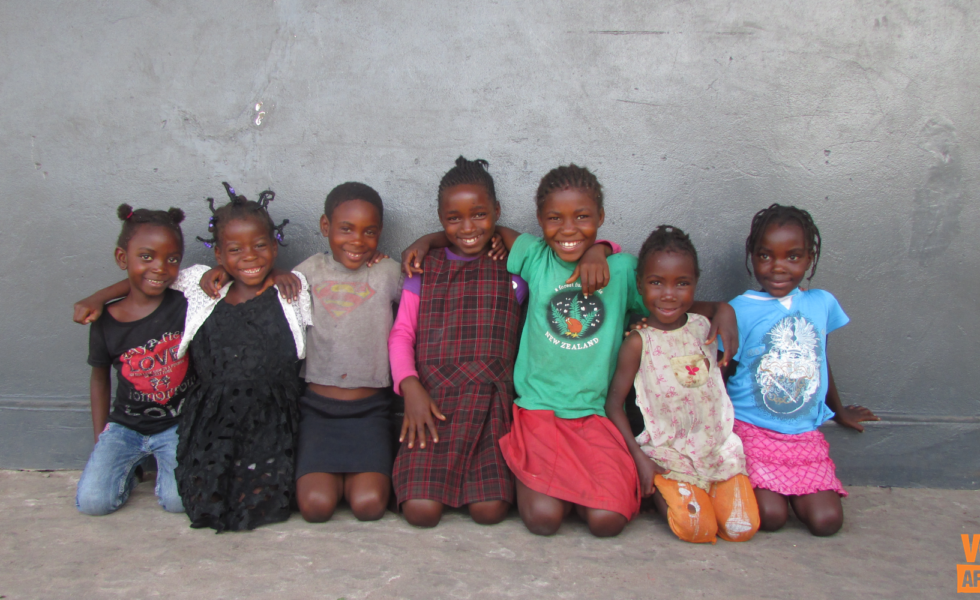 Here's what's happening this week at Villages of Hope-Africa…
*
Mongu: Starting Preschool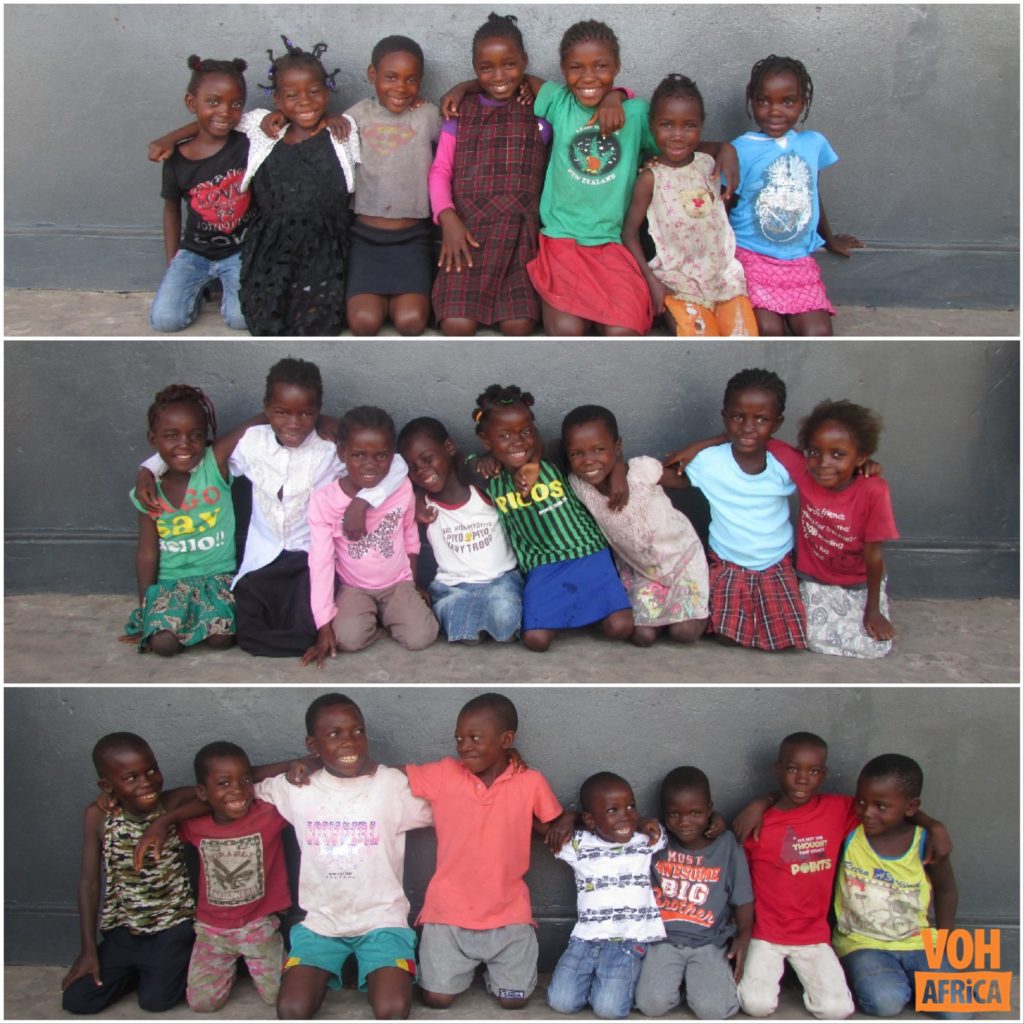 Our brand new preschool students at VOH Mongu are so excited to be starting school and are having so much fun getting to know their classmates. All of our students come from such vulnerable backgrounds and we love getting to see them grow in their confidence as they are told they are worthy of love and respect. These kids have such bright futures ahead of them!

---
Burundi: Meet Annick
Meet Annick, a happy, playful, little girl who is attending Preschool at VOH Burundi. Sadly, a man from the community raped Annick's young mother who was only a high school student herself, leaving her expecting Annick. The mom was rejected by her own family and left in a desperate situation. She heard about VOH and came to us asking if we could help her support Annick. We are thrilled to be able to provide care for both Annick and her mother, bringing hope for a brighter future into their lives!
---
Chongwe: New Drum Set!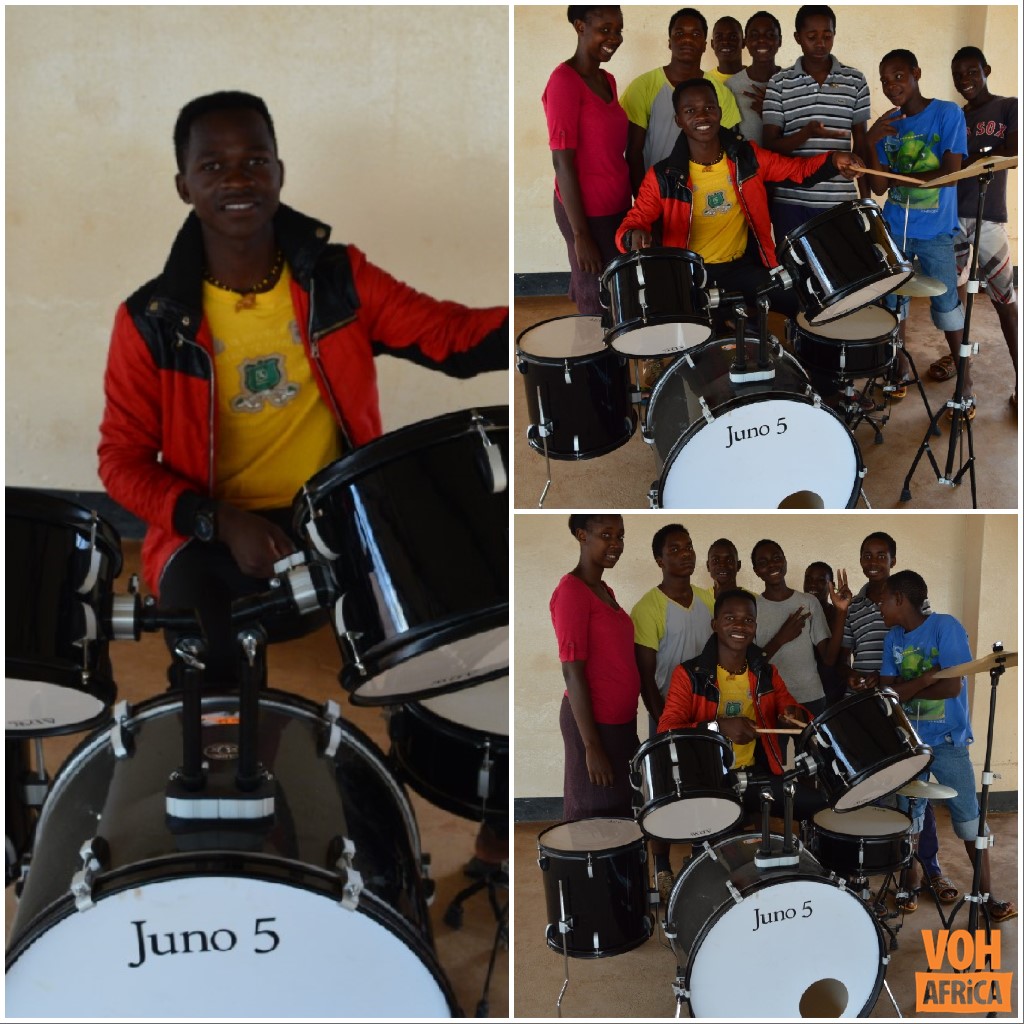 Recently VOH Chongwe was blessed with a new drum set, a gift from a local couple. This couple once visited our Village and saw how our kids had made their own drum set using things they found around the Village. The new drums made everyone happy and will be a welcome addition to our musical events!
---
Kenya: Meet Sharlet

Meet one of the newest members of our school program at VOH Kenya. 4-year-old Sharlet joined our preschool in January 2017; she comes from a family in the local village where she lives with both of her parents and two siblings. Sharlet's parents struggle to provide for the family and therefore are very happy to have her attend the VOH Kenya program where she receives a high-quality education, a daily breakfast of porridge, and a variety of meals at lunch time. She will also receive regular medical check-ups in our onsite medical clinic. Welcome, Sharlet, to the VOH Kenya family!
---
Kitwe: Sharing Artwork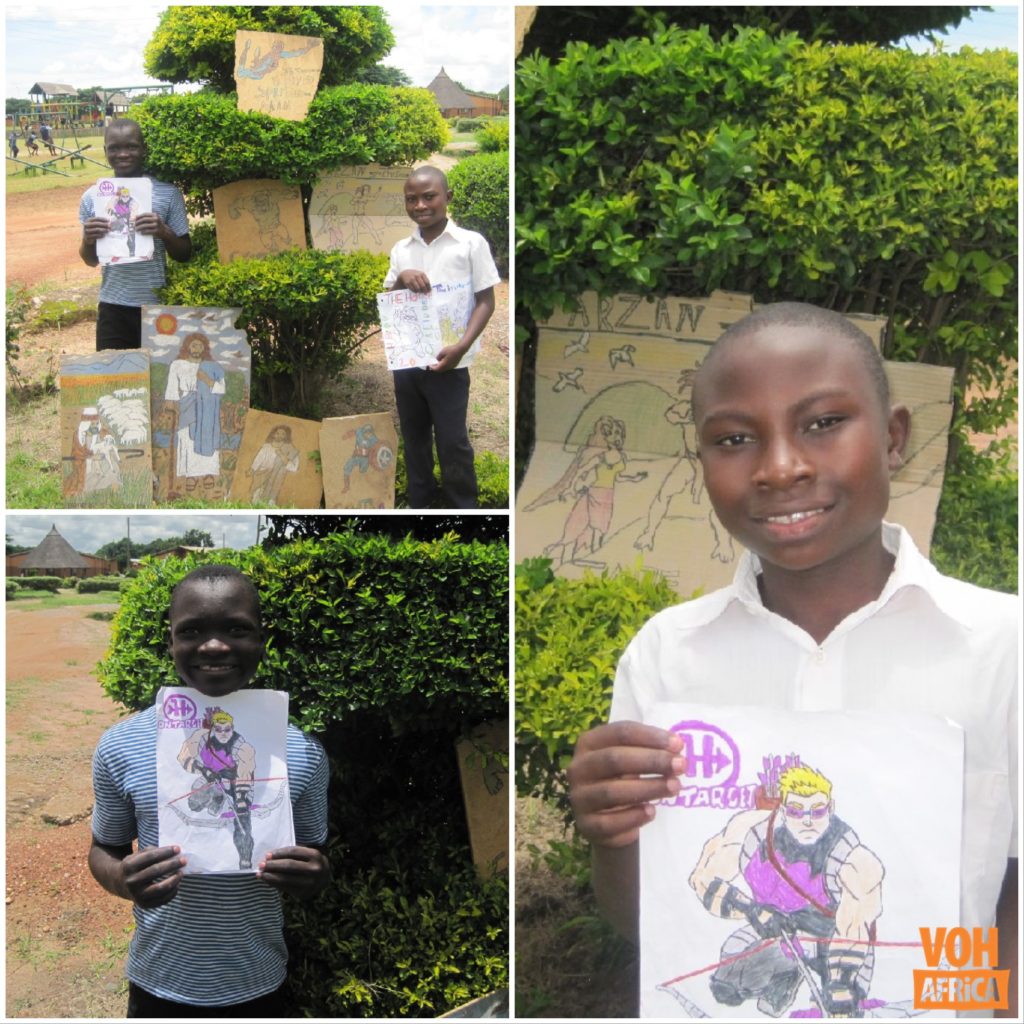 VOH Kitwe is happy to showcase some of our children's artwork. Shadrick is 13 years old and in grade 6 and Jefferson is 11 years old and in grade 3. They have teamed up to draw together and share their talents and learn from one another. In addition to being very artistic, both boys also do very well in their academic courses at school. We are happy to provide opportunities for our children to learn and explore their personal interests and giftings!
---
Malawi: Congratulations, Leah and Mercy!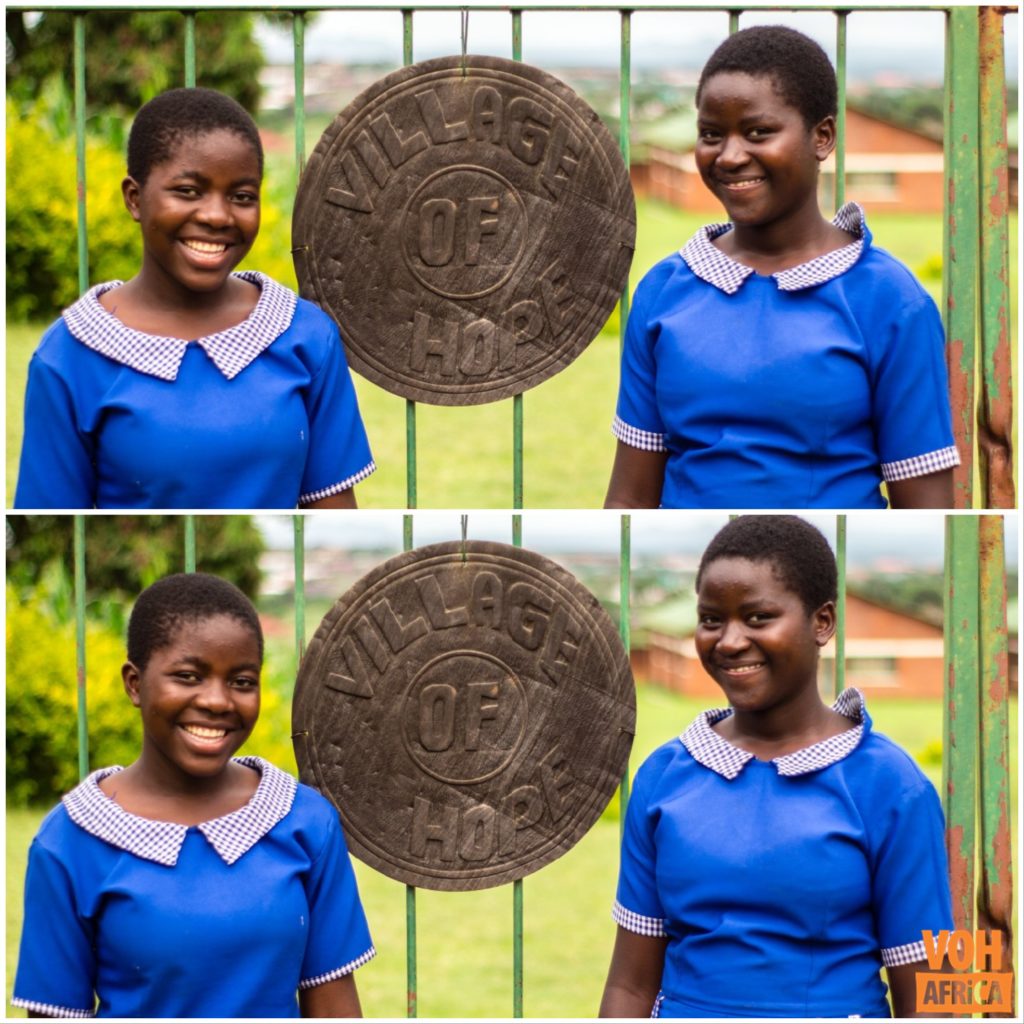 This week VOH Malawi is thrilled to share the achievements of these two girls. Both Leah and Mercy have placed third in their grade ranking at their respective schools. It takes dedication and hard work to achieve such high marks and we are so proud of them. Congratulations, Leah and Mercy!
---
Accidents Happen–Glad We Could Help!
Sonja, one of our younger children at VOH Mwanza, recently fell and hurt her arm. After some treatment, we were told she would need surgery to fix the problem. We're thankful for doctor friends George and Ann who were able to come visit and take a look at Sonja's arm just to make sure she did, in fact, need surgery.
Sonja went for surgery and stayed in the hospital for two days. She has to wear this cast for a while to make sure it heals correctly, but we're thankful for support to be able to provide quality medical care when accidents happen. Sonja is still her cheeky self and we're thankful all went smoothly.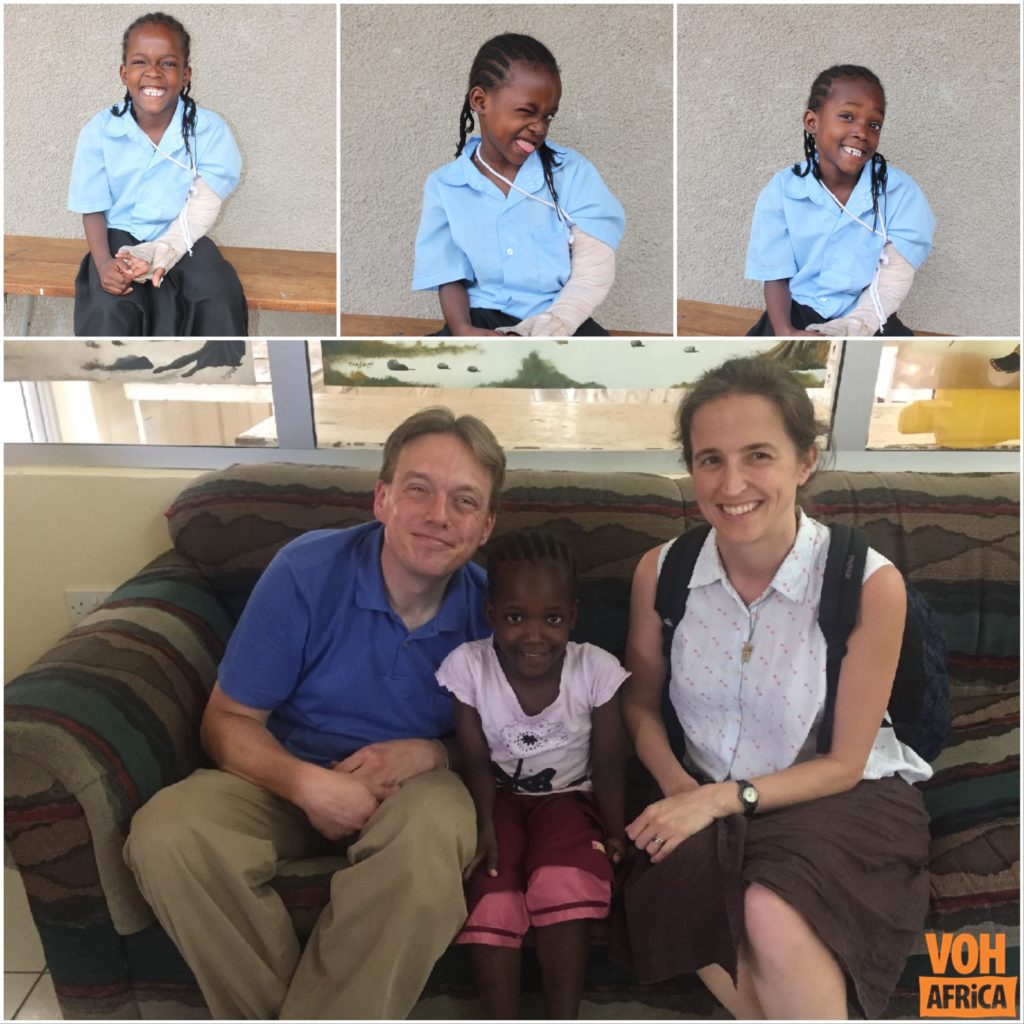 VOH Zimbabwe is always appreciative of the support we get from our partners. In this particular case, Munashe, who is in form 2 at our school, had an accident while playing with his friends.
Overwhelming support came through to have him undergo surgery. His single mother was very thankful that we were able to take care of everything on behalf of her son. Munashe is recovering and doing very well.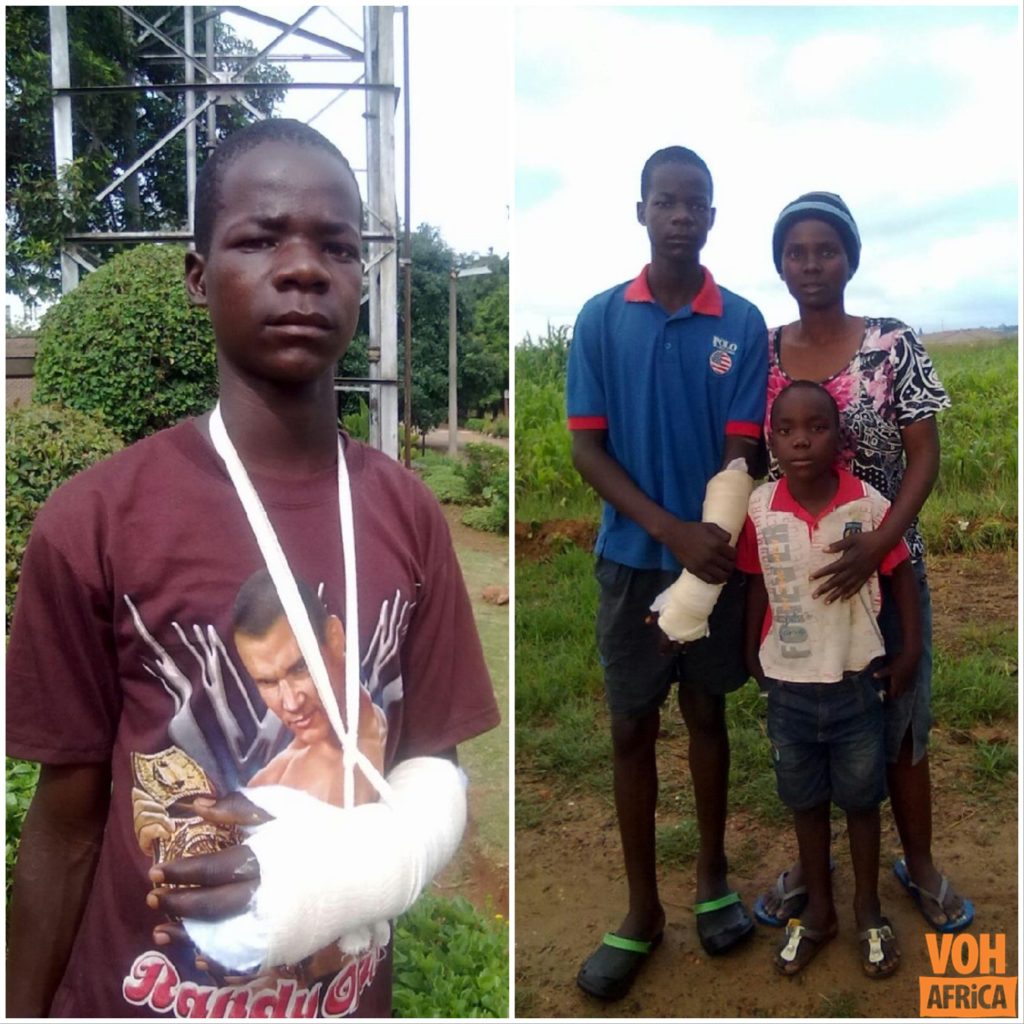 ---
Latest Blog: Where Are They Now? Aubrey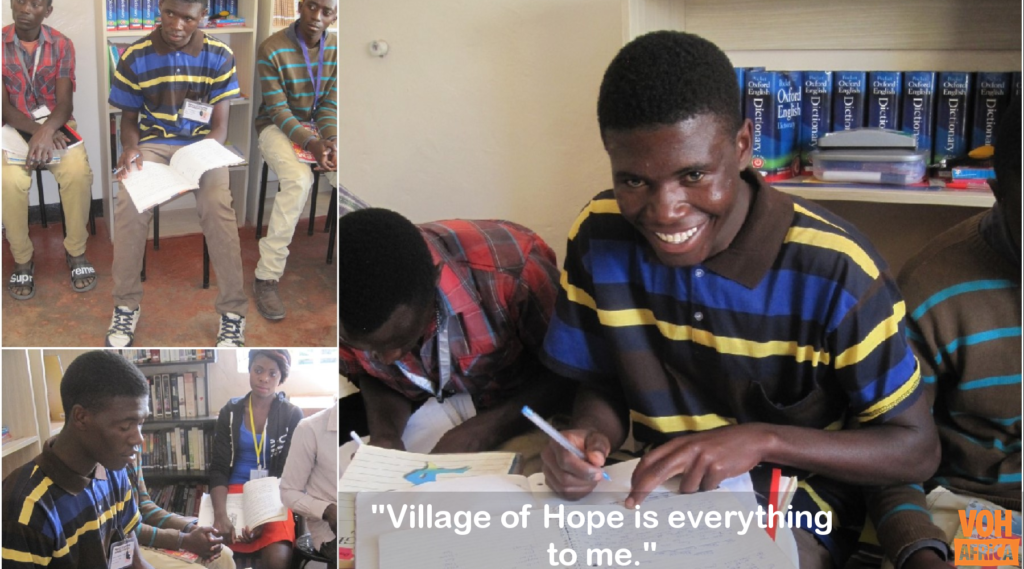 "Village of Hope is everything to me. I started School in grade 1 and completed my grade 12 here at VOH. I have been helped in so many ways. I have been given education and have been helped spiritually…" read more
---
Photo of the week:
---