Check out what's been going on this week at Villages of Hope-Africa...
VOH Mongu Gardening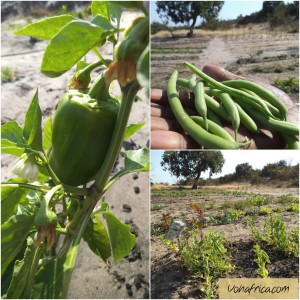 At VOH Mongu the staff at our Save a Life centre took the initiative to plant a vegetable garden. After early winter mornings of diligently watering the garden, the vegetables are finally breaking forth. There is a variety of bright green peppers, green beans, tomatoes, carrots, onions, and spinach.
Everyone is always excited to discover which new vegetables can be picked each week. The vegetable garden is going to play a large role in providing the mothers and children who are admitted to the clinic with a more balanced diet of freshly picked veggies. Who would have thought a vegetable garden could provide such hope!
---
VOH Chongwe VBS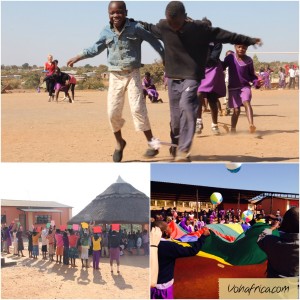 During school break at VOH Chongwe we are blessed to have four volunteers from Newmarket, Ontario with us. They are spending lots of time playing with the children, having devotions together with the children and their house moms, and also helping out those who need extra tutoring during school break. The highlight this week was a Vacation Bible School program, and even though school is on break, the students continue to come to the Village to receive their HEPS (high energy protein supplement) porridge each day.
This week after having their porridge the children stayed and took part in the VBS program. The House moms and teachers were also involved and everyone had a great time together learning more about the bible through songs, play, and sport.
---
VOH Kenya Summer Break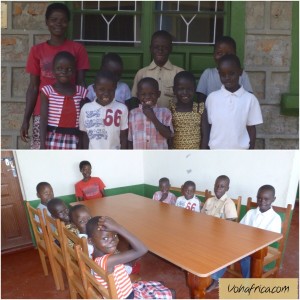 VOH Kenya school is out for summer break and the kids living in the children's homes are enjoying spending extra time together during the day. This week, some of the children had the opportunity to visit relatives and family friends who live near Village of Hope. We are happy to see the children keep up relationships with the rest of the community outside of the Village and the kids really enjoy these breaks and love to have time to catch up with their friends and relatives!
---
CAC Visits VOH Kitwe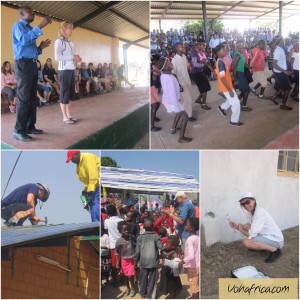 VOH Kitwe is thrilled and excited to have the Coquitlam Alliance Church 2014 Mission Team arrive this week. Their visit began with a welcome concert. There were over 900 children in attendance.
The team then began much needed maintenance work, including painting the children's homes and replacing roof sheets on the youth homes. The children follow the team members around wherever they go and visit and play with them every chance they get.
There are many fun activities planned for the children and staff during the team's visit, including a youth outreach to the neighbouring community of Race Course. Thanks for coming and blessing us once again CAC!
---
Newfoundland Visitors for VOH Malawi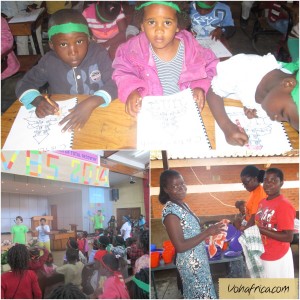 The children at VOH Malawi were visited by the YC Newfoundland team earlier this month. The team came to the Village and spent time with the children and then invited them to a VBS program they were holding at a local church nearby. The children participated in games, songs, and crafts and also enjoyed some delicious snacks! Thanks YC for blessing VOH Malawi again this year!
---
Open Air Gospel at VOH Zimbabwe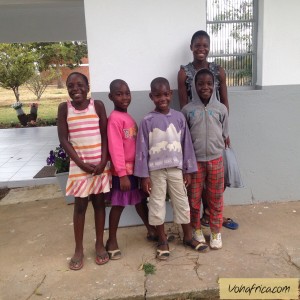 Hope community church, located at VOH Zimbabwe, hosted five nights of open air gospel services on the VOH grounds. There was lots of great music, speaking, and times of sharing together. Everyone who came out and participated in the services had a wonderful time together.
Five children from our homes attended the meetings and responded to the Gospel message!
---
Latest Blog "Volleyball Tournament at VOH Zimbabwe"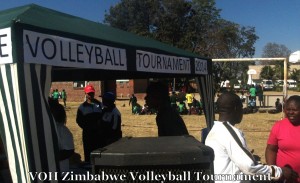 On August 5th VOH Zimbabwe hosted the 3rd annual Champions of Hope Volleyball invitational Tournament. The theme this year was "Let the Children Play." Twenty-one schools participated each fielding one girls and one boys team, with the exception of one school who entered only one team, for a total of 40 teams...Read full story
---
 Photo of the Week: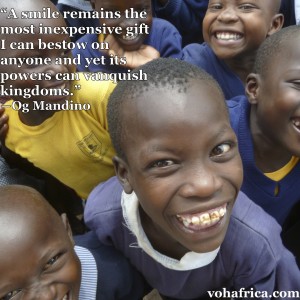 ---
Share this post:
[Tweet "VOH Mongu Garden: This week at Villages of Hope #vohafrica"]
Receive these updates along with our monthly newsletter via email by subscribing  HERE
________________________
Stay Connected with us!