On August 5th VOH Zimbabwe hosted the 3rd annual Champions of Hope Volleyball invitational Tournament. The theme this year was "Let the Children Play."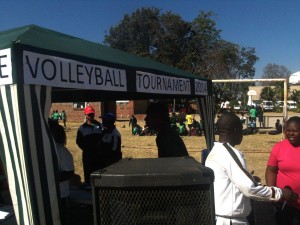 Twenty-one schools participated each fielding one girls and one boys team, with the exception of one school who entered only one team, for a total of 40 teams!
We were very happy with the interest shown this year by other schools, with an increase from 16 teams last year to 40 this year! Participants included 2 schools that came from a rural setting from a province outside of Harare, which is where VOH is located.
Our vision is to have the tournament grow to be a national event with participants coming from all over Zimbabwe!
The teams were put in pools. We had four pools for girls and four pools for boys with 4 or 5 teams per pool. The 2 top teams from each p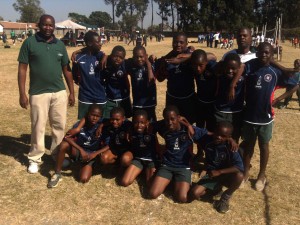 ool proceeded to quarter finals, from which 4 teams made it to semi finals. Playoffs were played for 3rd and 4th position in each category for boys and girls. The matches were played best of 3 sets.
The officials for the tournament were qualified officials from the Zimbabwe Volleyball Association. All matches were handled professionally, and we want to give a big thumbs up to the 16 officials. Unfortunately, this year our boys were knocked out in the pools stages but our girls made it all the way to the quarter finals!
For the first time in the history of the tournament we failed to win. However, it was still a great day everyone enjoyed themselves and we were proud of the good sportsmanship showed by all of the VOH Zimbabwe participants!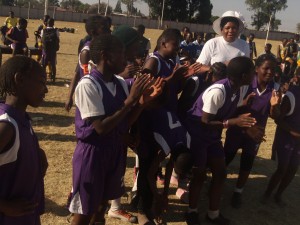 Our appreciation goes to our friends from Canada who helped make this tournament possible. Thank you very much and may God bless you! We are also grateful to S and J, a local company in Harare, who donated the bottled water for the officials.
We believe that through this tournament we will be able to be a blessing to Zimbabwean Children and also have the chance to show them that there is hope for their future.
Photos from the event:
Share this:
[Tweet "VOH Zimbabwe Volleyball Tournament #vohafrica"]