Meet Blessing…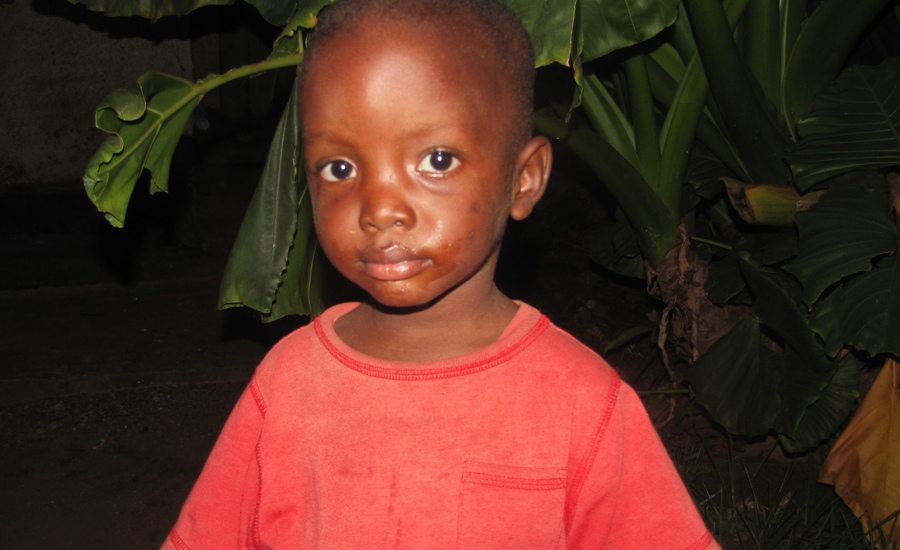 VOH Burundi would like to introduce one of our newest children, 3 year old Blessing.
Blessing's mother was in prison with him when he was only 6 months old, but she abandoned him there when she escaped.
His Mom asked an old lady who was there visiting somebody else at the prison if she would watch her baby for a moment while she went to the bathroom. The old lady agreed, and held Blessing for his Mom, but she waited and waited and the mom never returned. She asked the guard and that is when they discovered that the mom had escaped.
When the old lady realized what had happened, she decided to take the baby to her home and she talked with the police and they gave her permission to do so. It was the old lady who named him Blessing.
She has cared for him since that time even though she herself is very poor.
She is so thankful today that Village of Hope is now helping her raise young Blessing by providing for all of his physical needs and soon he will begin preschool. To this day, nobody knows whereabouts of Blessing's biological parents and his new mom can't stop praising God for Villages of Hope and the help that is being given to her and Blessing!
Tweet this post: