We are entering into the Christmas season once again. Most people have very specific ideas of what Christmas is meant to look like, how it is to be celebrated, and what its meaning is all about.
How we view and celebrate Christmas will depend largely on our upbringing, heritage, culture, and religious affiliation. Regardless of our backgrounds, there are many aspects of Christmas that are shared. These are mainly based on the biblical images portrayed in the Christmas story, images such as a babe in a manger, shepherds watching their flocks, wise men traveling from the east following a star, and angels making announcements.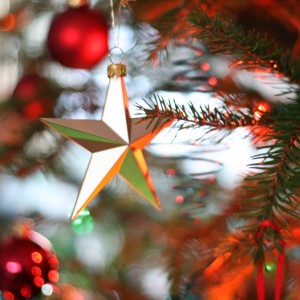 We also associate certain terms with this time of year. Biblical phrases such as "Immanuel, God with us", "Prince of Peace", and "unto us a child is born". Christmas carols are heard in malls, on the radio, and sung in many churches throughout the Christmas season. Many of us are familiar with popular Christmas songs like, "Jingle Bells", "I'm Dreaming of a White Christmas", and "We Wish You a Merry Christmas". All these are reminders of the season we are in.
Then there are many traditions that vary from culture to culture and religion to religions. The ways in which people celebrate Christmas are too numerous to list; yet they all include – in one form or another – decorations, lights, food, and drinks.
Family gatherings are a major part of the celebration, too. Parties are also common this time of year as people celebrate the season. It is a busy time for churches as each denomination celebrates Christmas in their own way with their own traditions; for Catholics midnight Mass is very popular, advent is observed in many churches throughout the month of December, Christmas concerts are put on by most churches, and Carol sings – though not as popular as they once were – are still held.
Regardless of our culture or heritage, we can easily fall into the trap of making Christmas about us, family, and material things. However, we must not lose sight of the central theme of Christmas, which is Christ, "Immanuel, God with is." Even Christians can lose perspective on the true meaning of Christmas and how Christ would have us celebrate His coming. We need to celebrate God coming into a sinful world to bring hope of redemption to all men – the good news of salvation.
This is what Christmas is all about, and we need to guard ourselves from making it about anything more. 
How should Christmas be celebrated? First, I do not believe we need to set aside our traditions and practices. The Old Testament is full of feasts and celebrations. What is important is that we understand what we are celebrating and that we are celebrating for that reason. It is a time to reflect on what it means to have God with us; it is a time to make Christ the focus and not ourselves.
Don't get me wrong, it is wonderful to have a time of year where we reconnect with family and friends; but what is important is what we do with that time together. We need to take the time to reflect on the work Christ has done in our hearts. We must celebrate the eternal hope brought to us by the babe in the manger.
For me, my focus this season is to reflect on Christ's acceptance of me, the real me, the broken me, the one I hide from people most of the time. It is through this acceptance that God is revealed to me, that not only am I known to God, but also that He is being made known to me. I celebrate the hope that is in me, which was not there prior to Christ coming into my life. I celebrate the difference that Christ is making in the lives of the many vulnerable children we work with. I see first hand what having God with us is doing in their lives.
So I encourage you to take time this season to celebrate Christ, to allow the celebrations, decorations, songs and events to lead you to a reflection on Immanuel, God with us, God with you, and God in you.
Merry Christmas.
Sergio Bersaglio
Executive Director
______
Twitter: @voh_africa